Keeping It in the Family
2 years ago Owners + Clubs
It's not uncommon for a family to pass down treasured possessions from generation to generation. Some of the most common items are jewelry, a painting or even grandpa's old 12-gauge shotgun. Sometimes, there are exceptions – in this case, the treasured possession is a 1970 Dodge Challenger R/T painted in eye-burning Go Mango paint, wearing black racing stripes along the side of the body, and packing a 440 Six Pack V8 under the hood. Luckily, this gem has been in the same family for over five decades.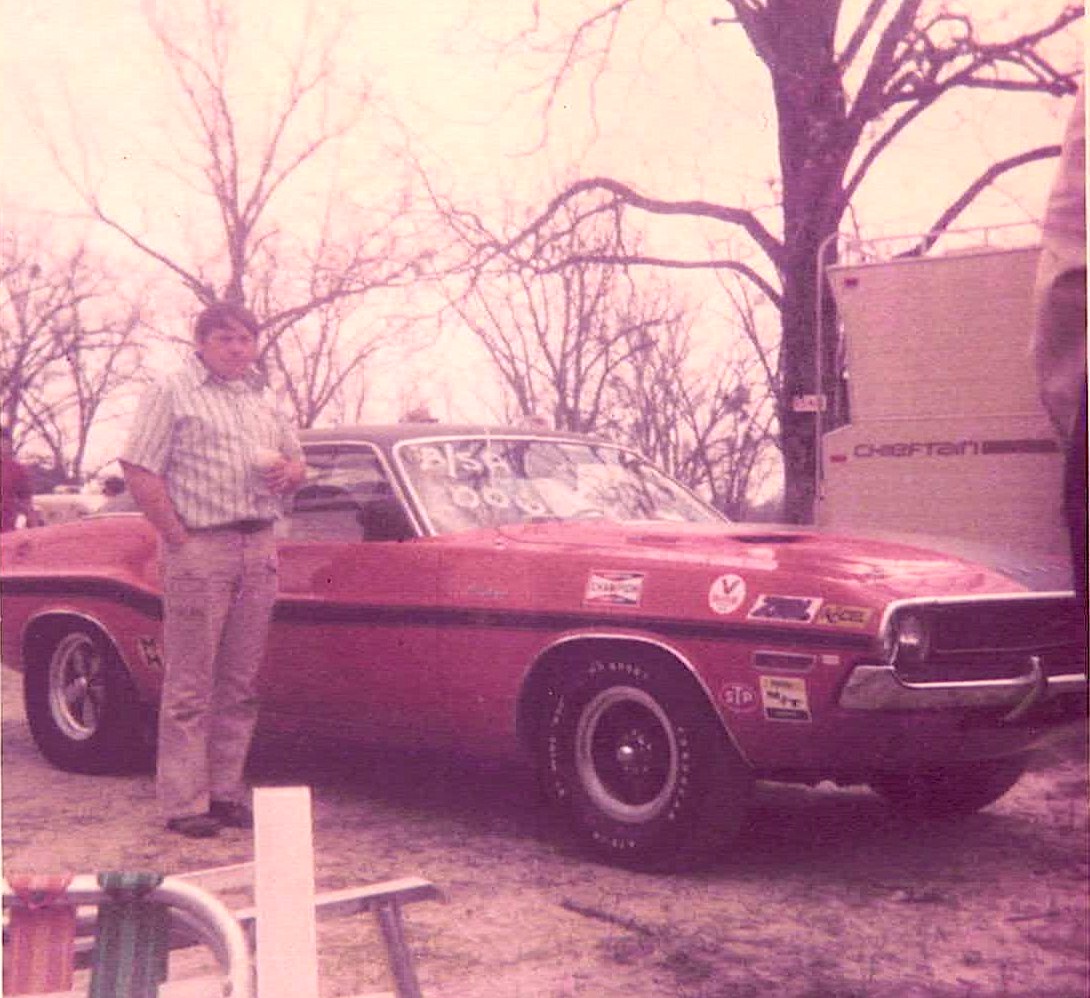 This extraordinary muscle car has been in Brandon Smith's family for three generations and has a unique history. This Challenger R/T was originally purchased by Brandon's grandfather, Carl Smith, from Lowe Motor Company in Roanoke, Alabama, in 1970. Being one the first 440 Six Pack Challenger R/Ts sold in that area, it was a rare site even back when muscle cars first roamed the earth. Carl went to the dealership and bought the Challenger before it even had a chance to be put on display in the showroom. It was to become Carl's daily driver until 1972 when he decided an "economy car" would better suit his driving needs due to rising fuel prices. So Carl purchased a new Plymouth Duster 340 and sold the Challenger R/T to his son and daughter in-law, Jimmy and Brenda Smith.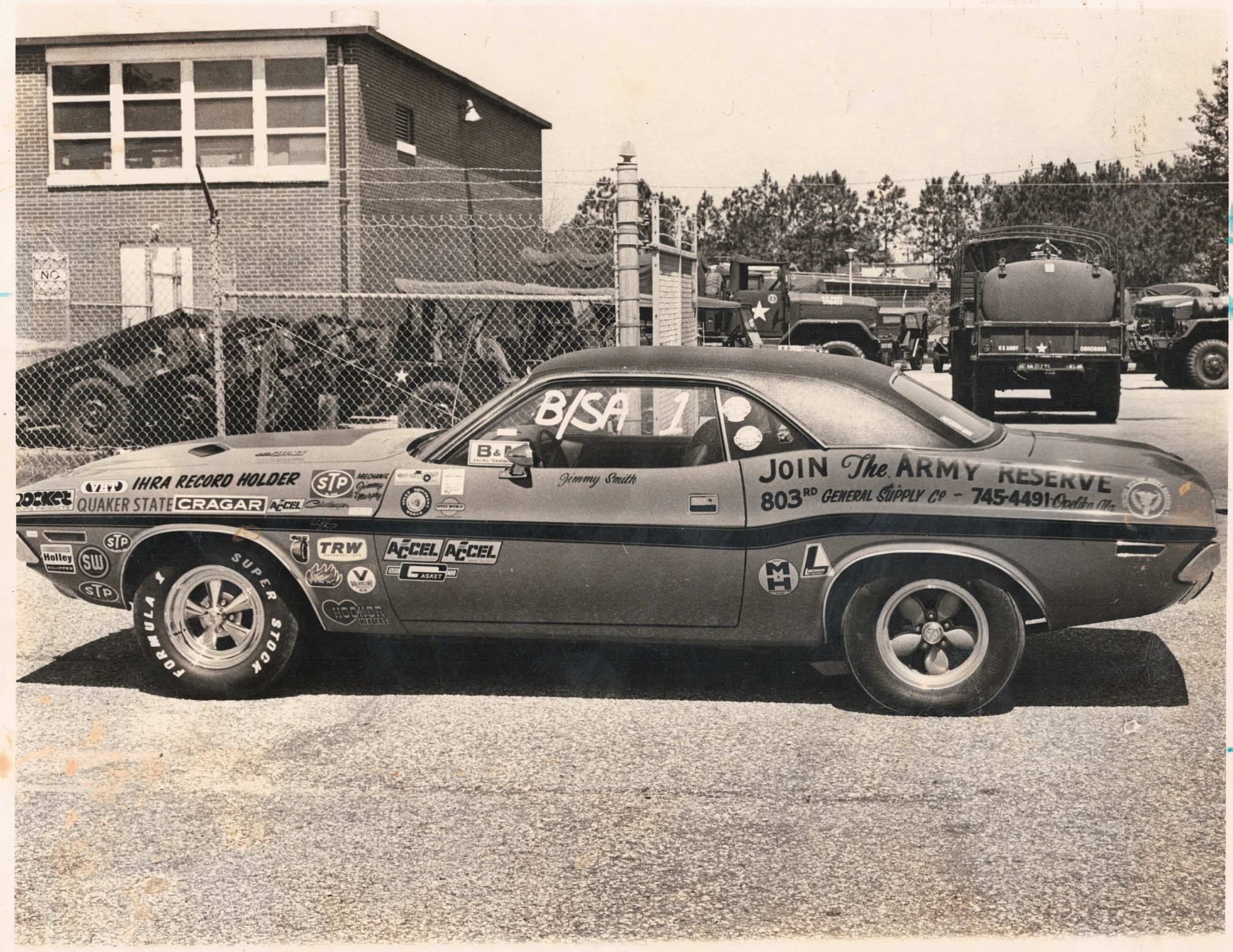 Jimmy and Brenda also used the Challenger R/T for daily driving chores with a few "full throttle" passes every now and then. Jimmy had purchased a new 1970 Challenger R/T for himself. He ordered it in Burnt Orange Metallic with a 383 Magnum, 727 TorqueFlite® automatic transmission and 3.91 rear gears. While Jimmy was still in Vietnam, Carl went to pick up the Challenger R/T so it'd be waiting for Jimmy upon his return. Unfortunately, the car was totaled in 1971 during a powder puff drag race with Brandon's aunt at the wheel. She was okay, but Jimmy's relatively new Challenger was a write-off.
It was that incident that led to him purchasing the 440 Six Pack Challenger from Carl, Brandon's grandfather. In 1973, Jimmy decided he wanted to go Stock Eliminator racing and his recently acquired new ride from his dad would be perfect. From 1973 to 1978, he campaigned the car in B-Stock Automatic at various tracks throughout the Southeast, setting several IHRA World Records along with a few Stock class victories. That "Orange Six Pack Dodge" was known by many racers and fans.
By 1979, the rising cost of campaigning a competitive IHRA or NHRA class car was making it difficult to stay in the game. Jimmy decided bracket racing would better suit his budget and still allow him to have fun at the drag strip. The Challenger's racing activities slowly diminished by the early 1980s and the car began to morph back into a street car. The car sat until 1984 when Jimmy decided to run his Challenger R/T in a new style of heads-up street car racing, so he had his sons Brandon and Justin (just young kids at the time) begin wet-sanding the car in the family's backyard. They then applied a fresh coat of orange paint, shot over the lettering, installed mufflers and street tires, and began a new chapter in the Challenger's life.
Jimmy had success with that style of racing until 1986. Later, 16-year-old Brandon would occasionally drive the Challenger R/T to high school, where he was quite a hit with other motorheads in school. "When you grow up around that bright orange Six Pack car, it makes quite an impression on a young kid," smiled Brandon. There were also many childhood memories Brandon has with the Challenger R/T. "My favorite feature is the Slap-Stick shifter and its multiple color shift indicators. As a kid at night, I would just sit there and shift through all of the gears to see the colors. All was good with that until I drained the battery and my Dad was not happy. There's also the initial hit of the Six Pack and the feeling we'd get when the additional 1,000 cfm from the outboard Holley carburetors come to life. It's so much more of a rush than a standard four-barrel carb setup."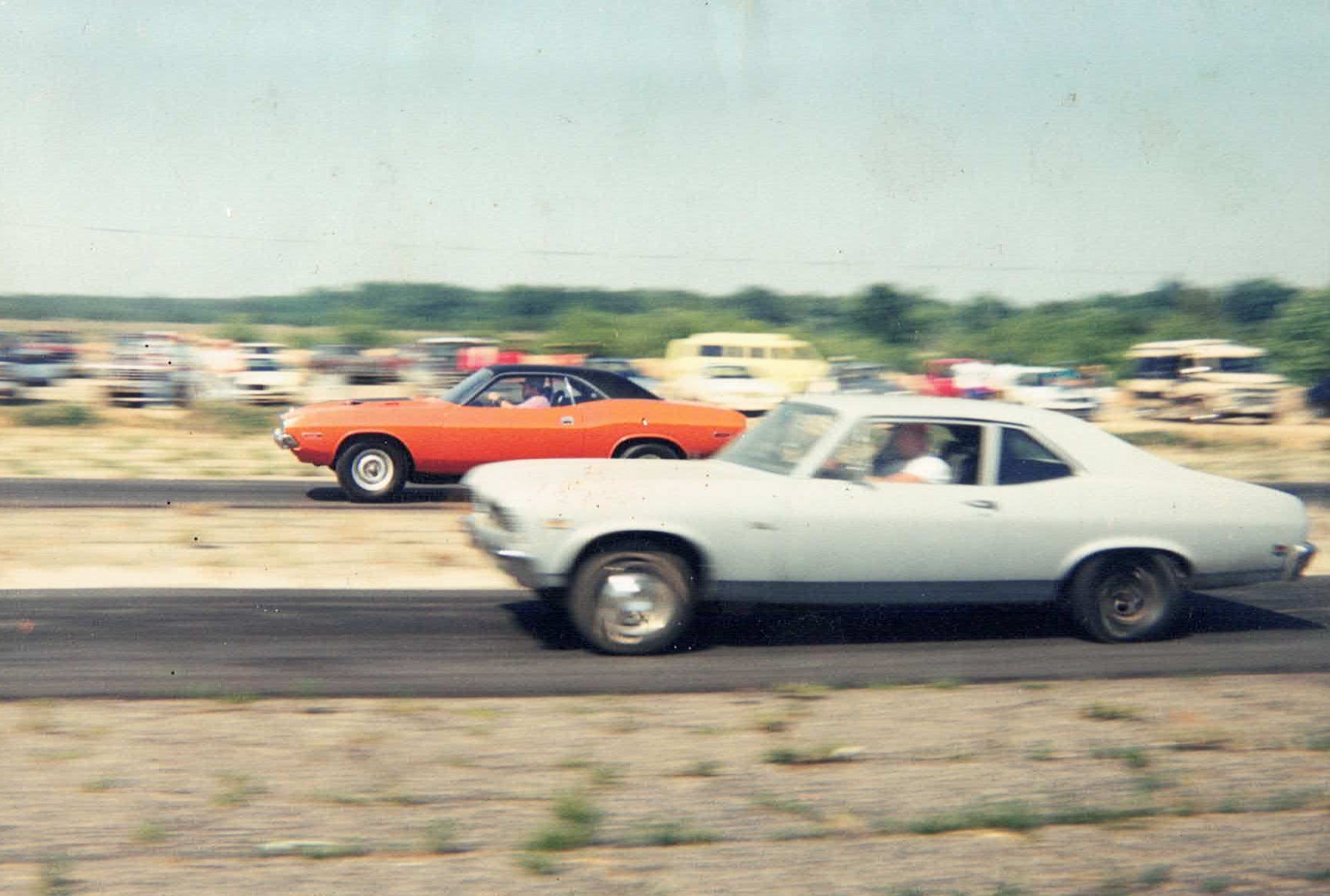 Brandon and his dad raced the Six Pack Challenger R/T until 1996 when the decision was made to park the car again, with plans of restoring it. We all know how it goes with restoration plans; the Challenger sat from 1996 to 2008, when the Smith boys decided to get the car back running so they could drive this rare machine and enjoy it. With some items cleaned, replaced and tweaked, Brandon drove the car to local shows and even enjoyed a few burnouts to the delight of the cheering crowds. Then in 2010, the original numbers-matching 440 Six Pack V8 was yanked out and put away for safe keeping while another 440 occupied the engine bay. The motor swap gave Brandon the opportunity to race the car more and not have to worry about potentially hurting the original drivetrain. The resurgence of nostalgia-style racing gave Brandon many opportunities to compete with the Challenger on the strip while still driving to occasional cruise-ins and shows.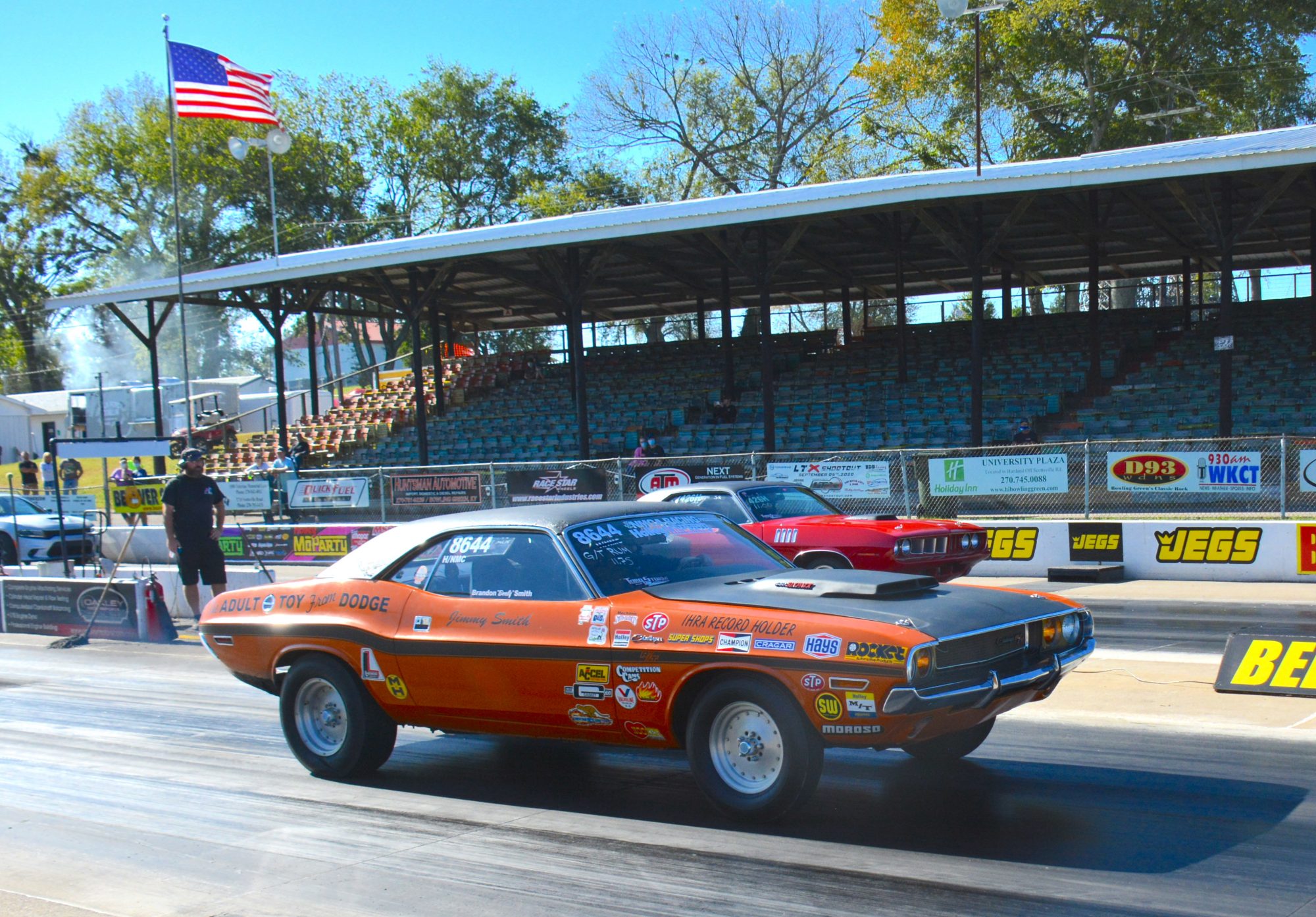 In 2016, Brandon decided to campaign the Challenger R/T in the NMCA Nostalgia Muscle Car class. "It's a great place to showcase the heyday of these cars and I made it to a few of the events, but ended up taking some time off from racing in 2018 and 2019 to focus on bringing back Super Shops, the iconic high-performance parts warehouse," commented Brandon. "I did make sure to have the car ready for Holley's inaugural MoParty event and can't wait for next year. For 2021, I'm working on a few car updates and will be back on the track soon."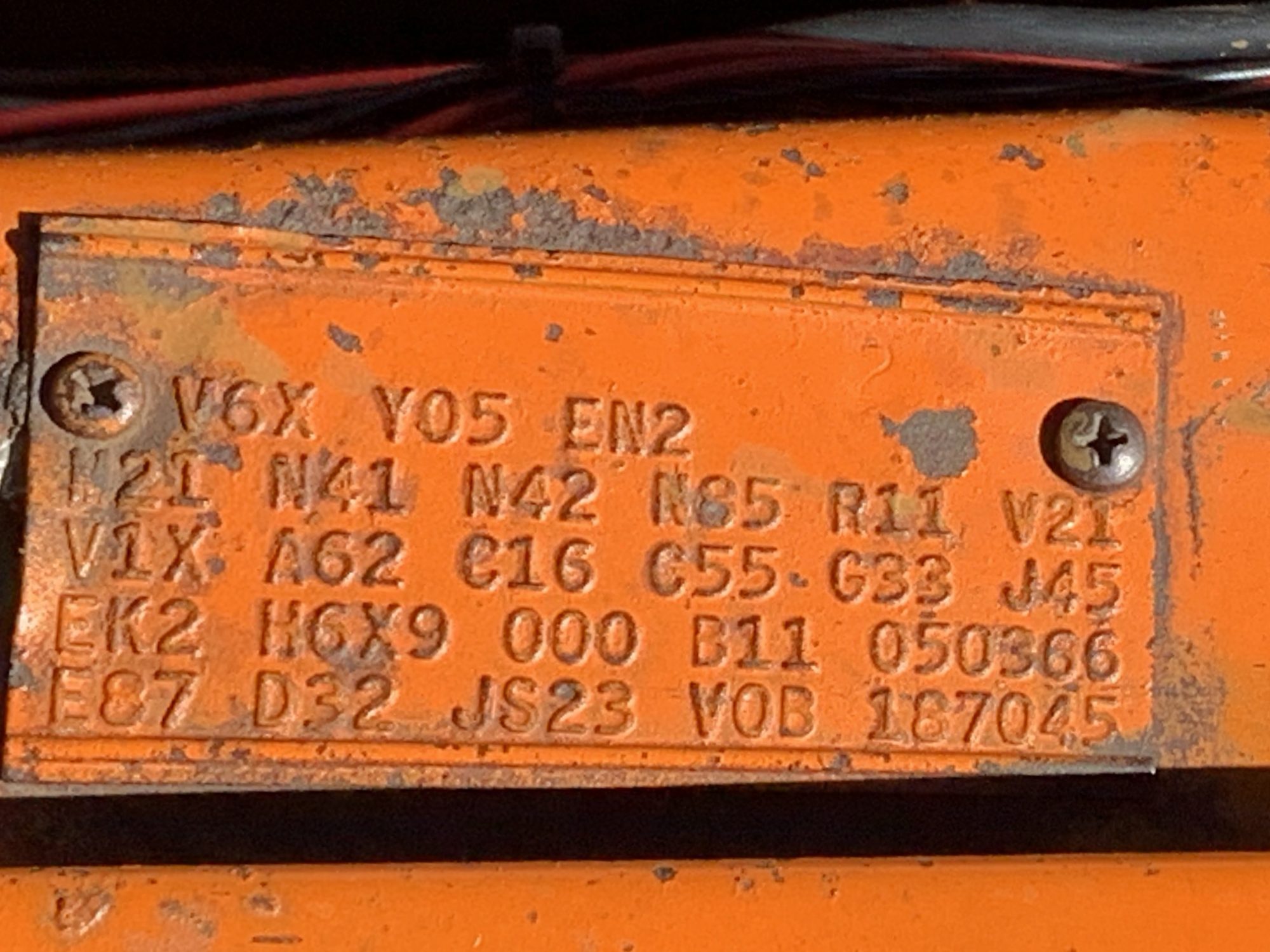 The future for this rare Challenger R/T which been in the family since the day is bright: Brandon's intentions are to preserve the patina of this car as much as possible. "Plans are to keep the car as original to its 1970s race heritage as possible. I would like to steer clear of a full restoration, as that would take away from the character of the car. All of the dents, dings and scratches have a story. Besides the one outside repaint in the 1980s, all of the under hood, door jams and trunk is original paint. I would also probably be a little more worried about new scratches if it was restored," said Brandon.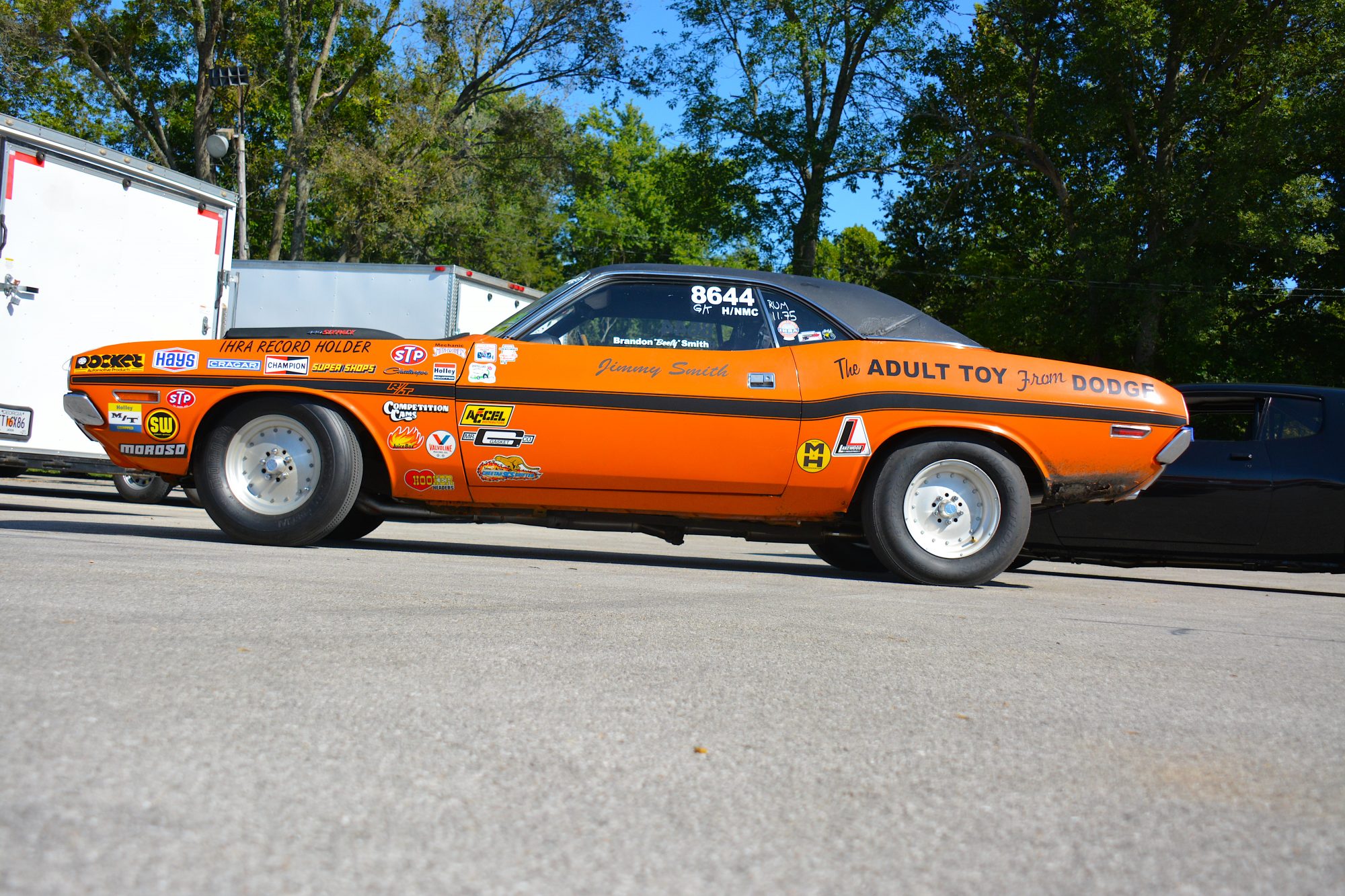 So rest assured, this Challenger R/T will not become an over-restored show car rolling across the auction block at Barrett-Jackson or Mecum and sold to the highest bidder. This family heirloom will never be for sale. Like his grandfather and father, Brandon plans on keeping this very special car and one day passing it down to his son Zach. Like the saying goes, keeping it in the family.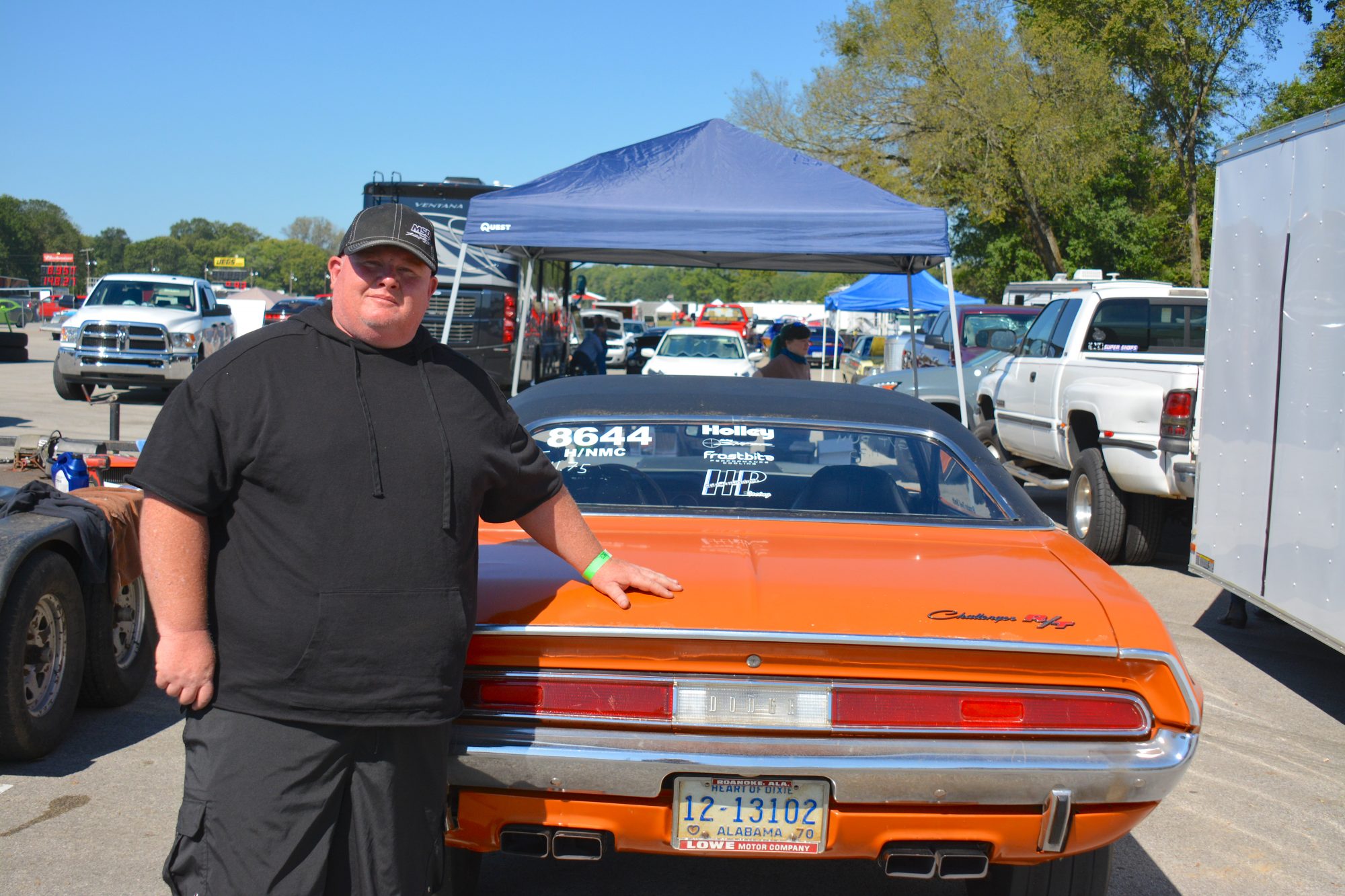 Check out these awesome images of Brandon's Challenger R/T through the decades!
Comments
Comments
Previous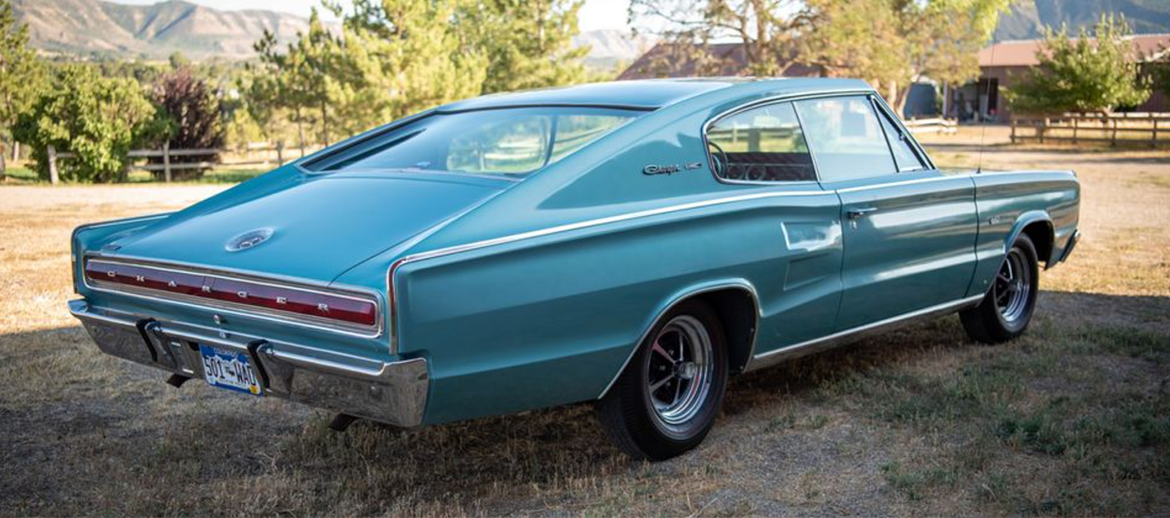 Next