Split Personality Scat Pack
3 years ago Owners + Clubs
Is it a drag car or an autocross machine? Some cars can do one or the other really well, but rarely both. Blasting down the strip at wide open throttle or balancing throttle and braking as not to take out an orange cone are dynamically different in so many ways. Kevin Wesley from Wesley Motorsports has made it his mission to show the world the 2020 Challenger R/T Scat Pack Widebody is a versatile muscle car that can lay down some impressive ETs at the strip, and fast lap times while bending curves. If his name sounds familiar, it should; these past three years, he raced to the clouds in a slightly warmed-over Dodge Challenger SRT® Hellcat Widebody during the iconic Pikes Peak International Hillclimb.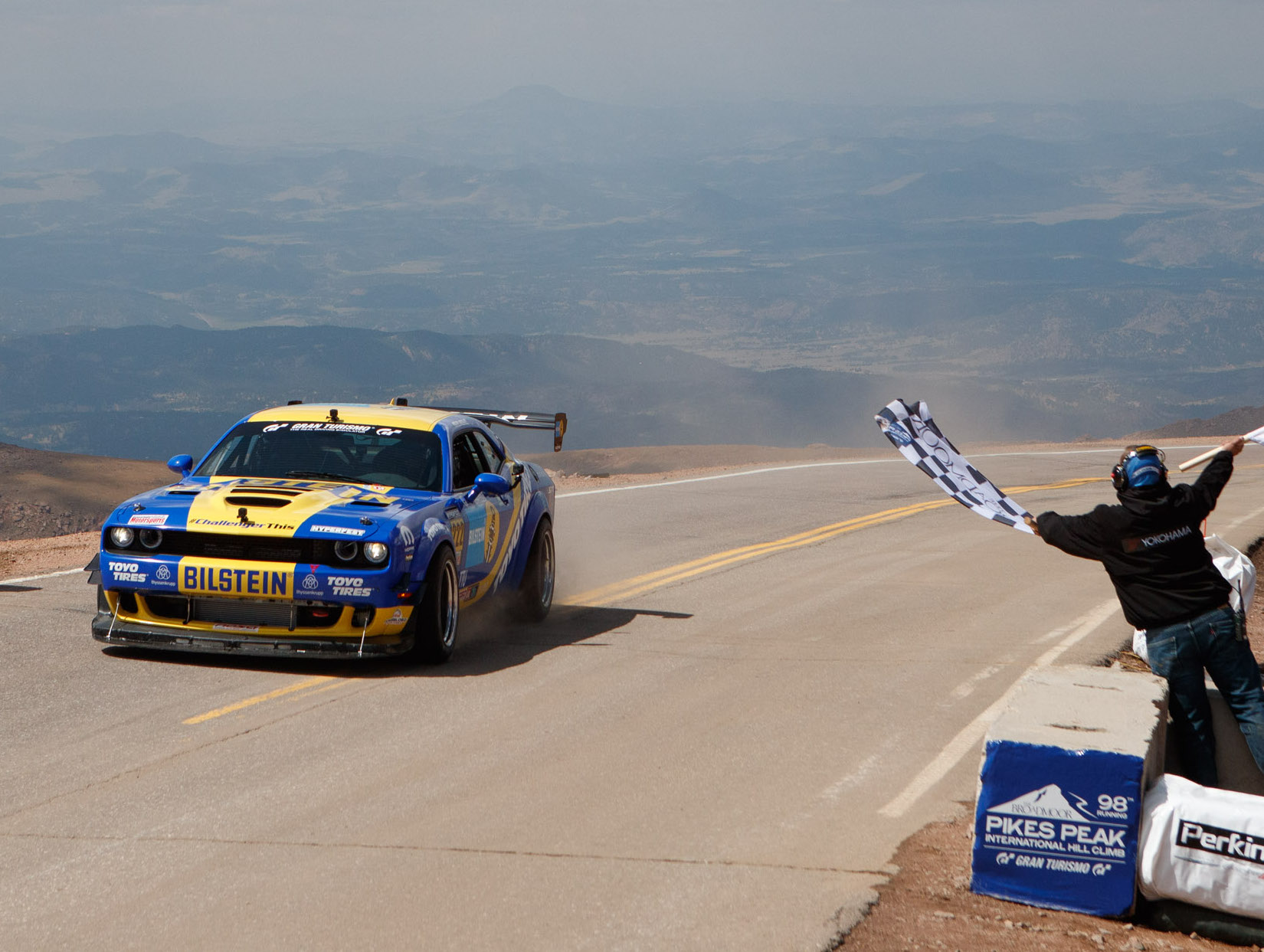 For Kevin Wesley, his Mopar® roots go way back. "I've been a lifelong Mopar guy and have always had a Mopar vehicle in the driveway. I got started racing back in 1993 and over the years racing grew from a hobby into a business. Most likely it's the result of the sales side of my personality and always wanting to get a sponsor to help support my racing efforts," smiled Kevin.
"My '73 Dodge Dart Sport got me started drag racing, but when I drove a '69 Plymouth Valiant on the One Lap of America, I knew that road racing was where I would find the most fun. Over the next 20-plus years, it's been great fun and I've tried just about everything on four wheels, including road courses, autocross, and even rallying a Neon ACR. It wasn't until 2016 that my racing endeavors got serious and we partnered with Dodge to run a Viper ACR up Pikes Peak."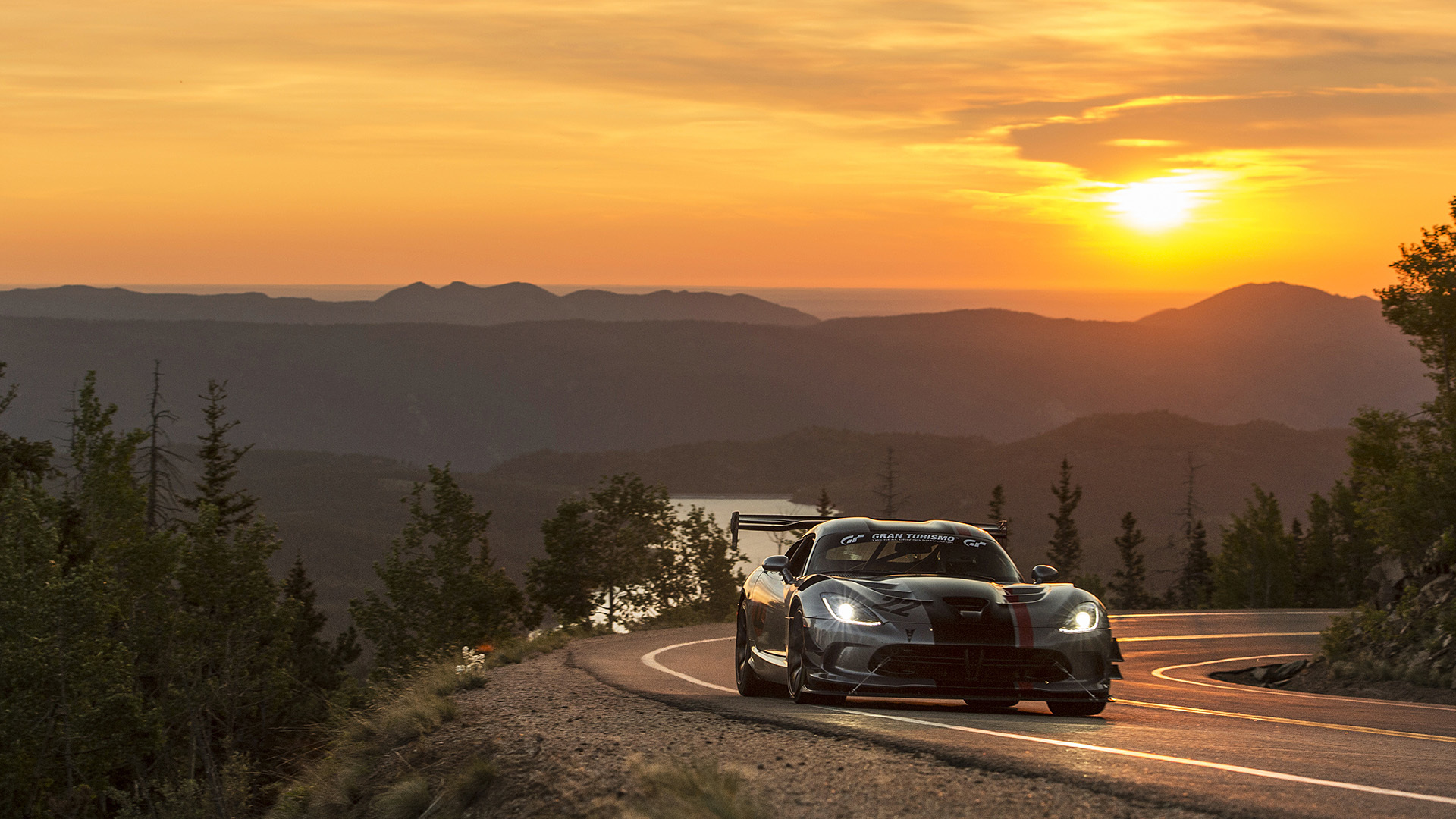 For Kevin's business, Wesley Motorsports, it got into gear and really took off after 2016. He's continued to race full seasons in various modified Dodge and FIAT® cars at race tracks all over the country. His fleet of high-powered machines consists of current production Challengers for many competition venues such as road courses, Pikes Peak International Hillclimb, autocross and drag racing. Kevin never forgets his humble roots and still has a Pro Touring '76 Dodge Dart Lite and '67 Plymouth Valiant. But it was his recent foray with a Challenger SRT Hellcat Widebody that he'd been working with the FCA engineers on that really got things in gear. "They liked our race plan and loaned us a pre-production Challenger Redeye to use for a season. That turned into three full seasons in Time Attack competition and three runs up the mountain at Pikes Peak," said Kevin.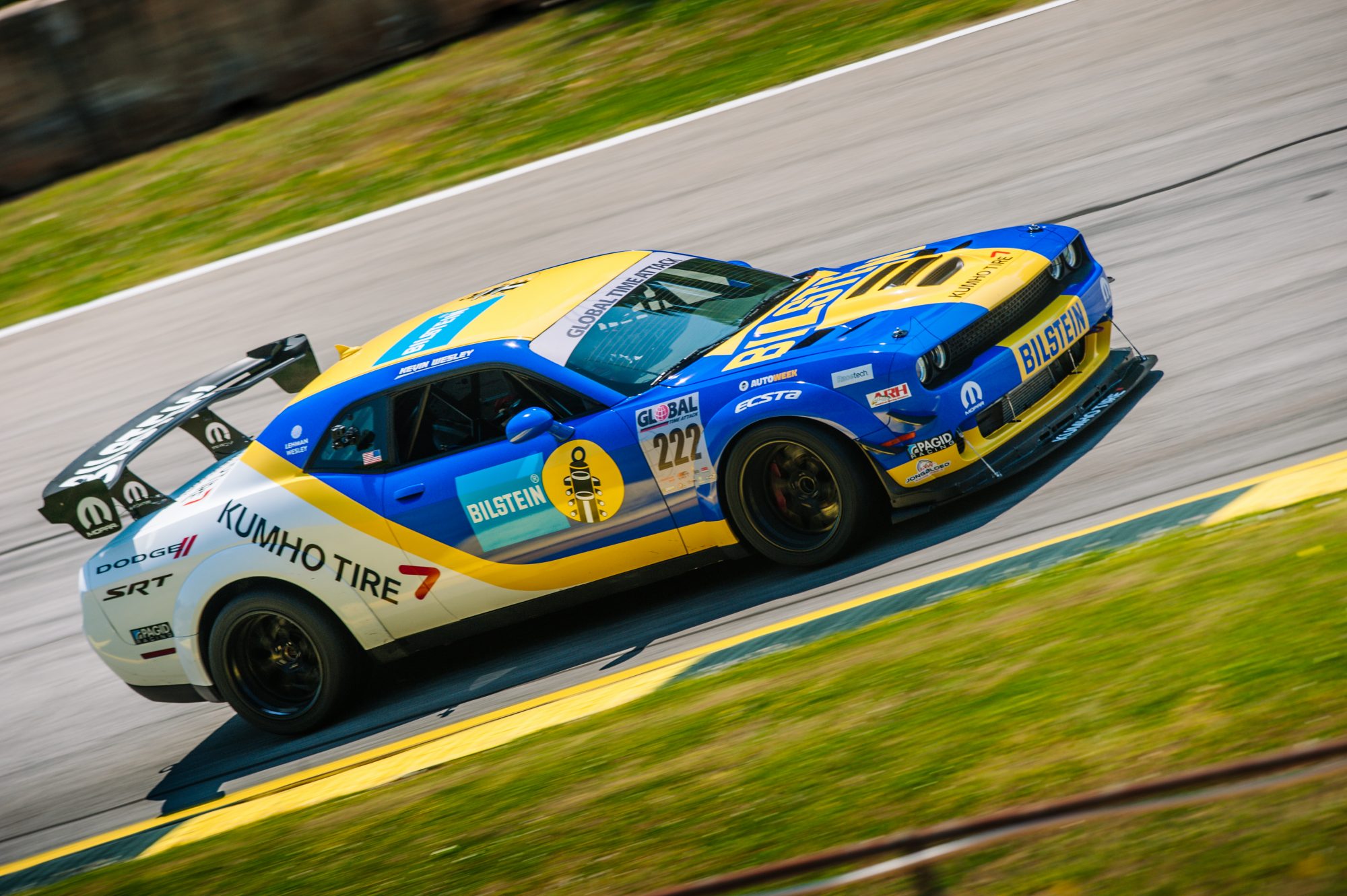 It was last year that Kevin decided it was time to get back to the drag strip and apply his road racing knowledge to going flat out a quarter-mile at a time. He went out and purchased a Challenger R/T Scat Pack Widebody to be a test mule for new products he was working on with automotive aftermarket parts companies. "Since we wanted to do some product development with Bilstein for circuit racing and drag racing, the Challenger Scat Pack was the perfect platform to utilize in multiple venues since it was still a street car," commented Kevin.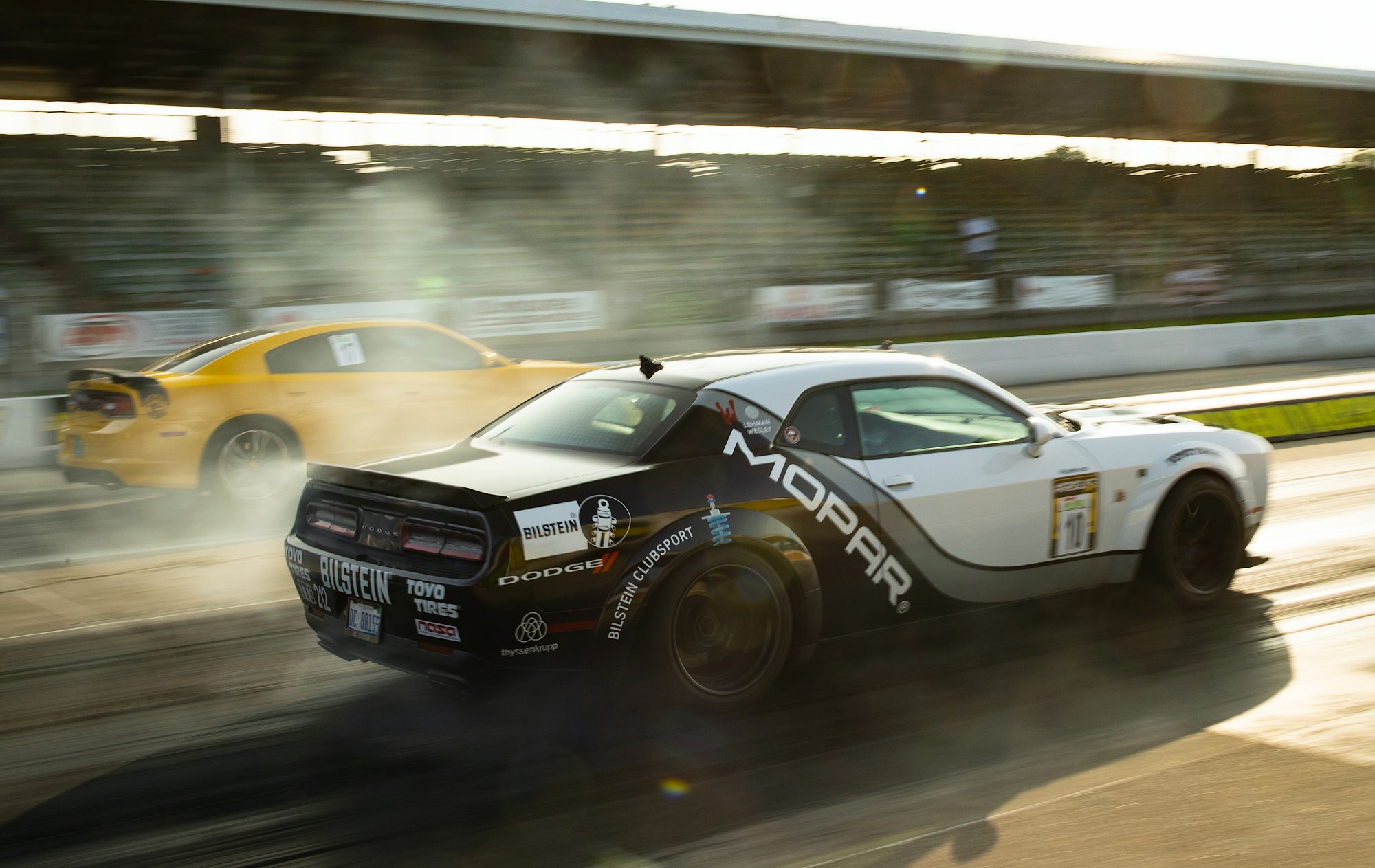 Since the Challenger R/T Scat Pack Widebody comes standard with a healthy 485-horsepower 392 HEMI® engine under the hood, the mods Kevin and his team performed focused on enhancing the suspensions, brakes, wheels and tires. "The mods were quite simple, Viper ACR front brake calipers, Bilstein double adjustable coilover shocks, rear seat delete, Racetech front seats, Jongbloed Wheels and Toyo R888R tires," declared Kevin.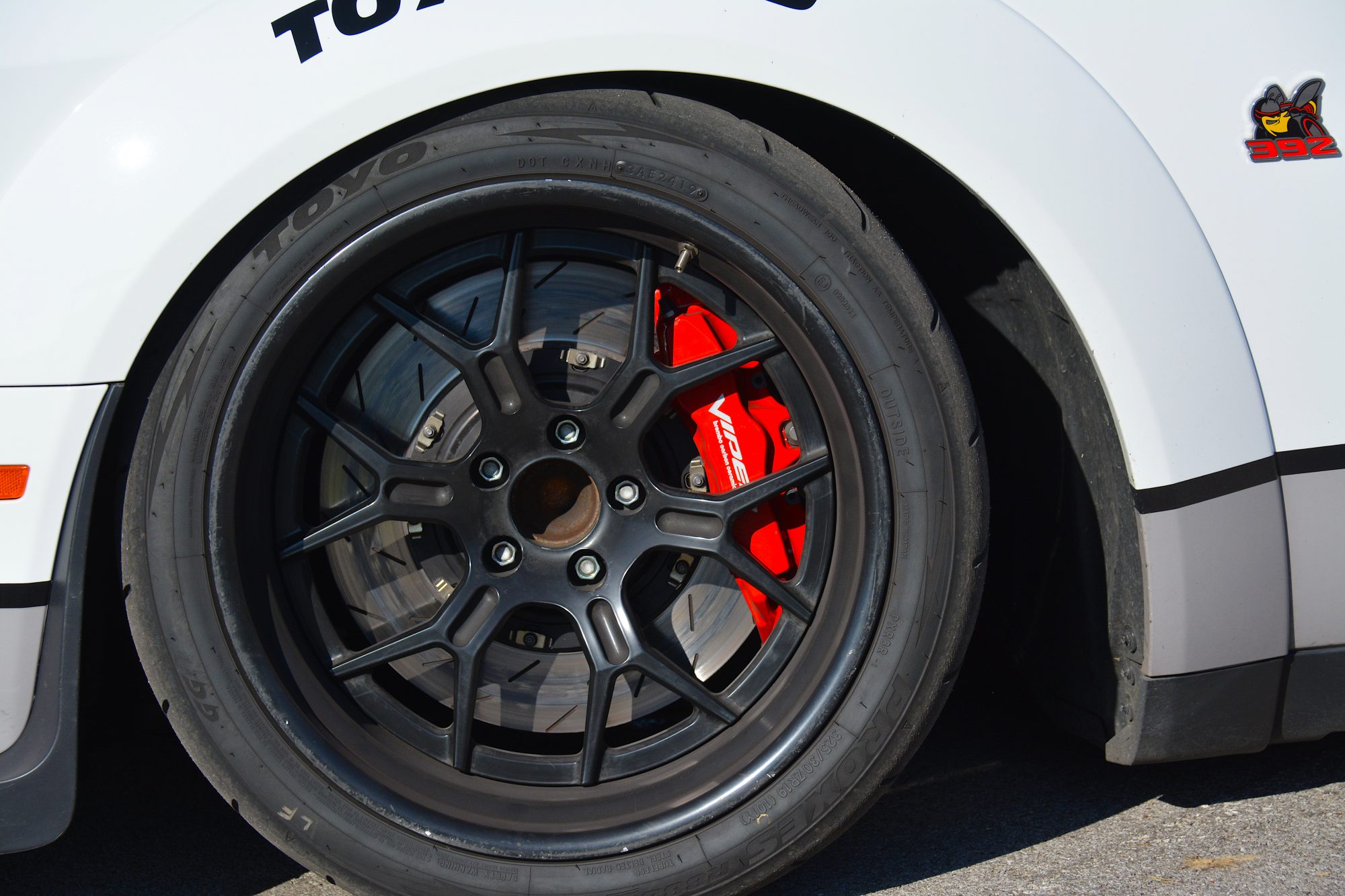 Kevin's experience as a racer and his hands-on knowledge of the Challenger platform were valuable assets in working with his parts suppliers and partners. Together, they developed the right suspension combination for both unique racing situations. "Any time you are racing in polar opposite events like drag racing and autocross, you have to make some compromises. We do that with the shock and spring. The combo is not perfect for drag racing for sure, but since we focus a lot on rear traction, we use a spring that really works well in autocross and drag racing. We've taken a lot of spring rate out of the rear of the car and they now react very similar to the Challenger SRT Demon and 1320 factory packages. The front is extremely stiff with a high rate spring and that gives us the grip we need at the Autocross. Again, a compromise, but still effective for both venues," commented Kevin.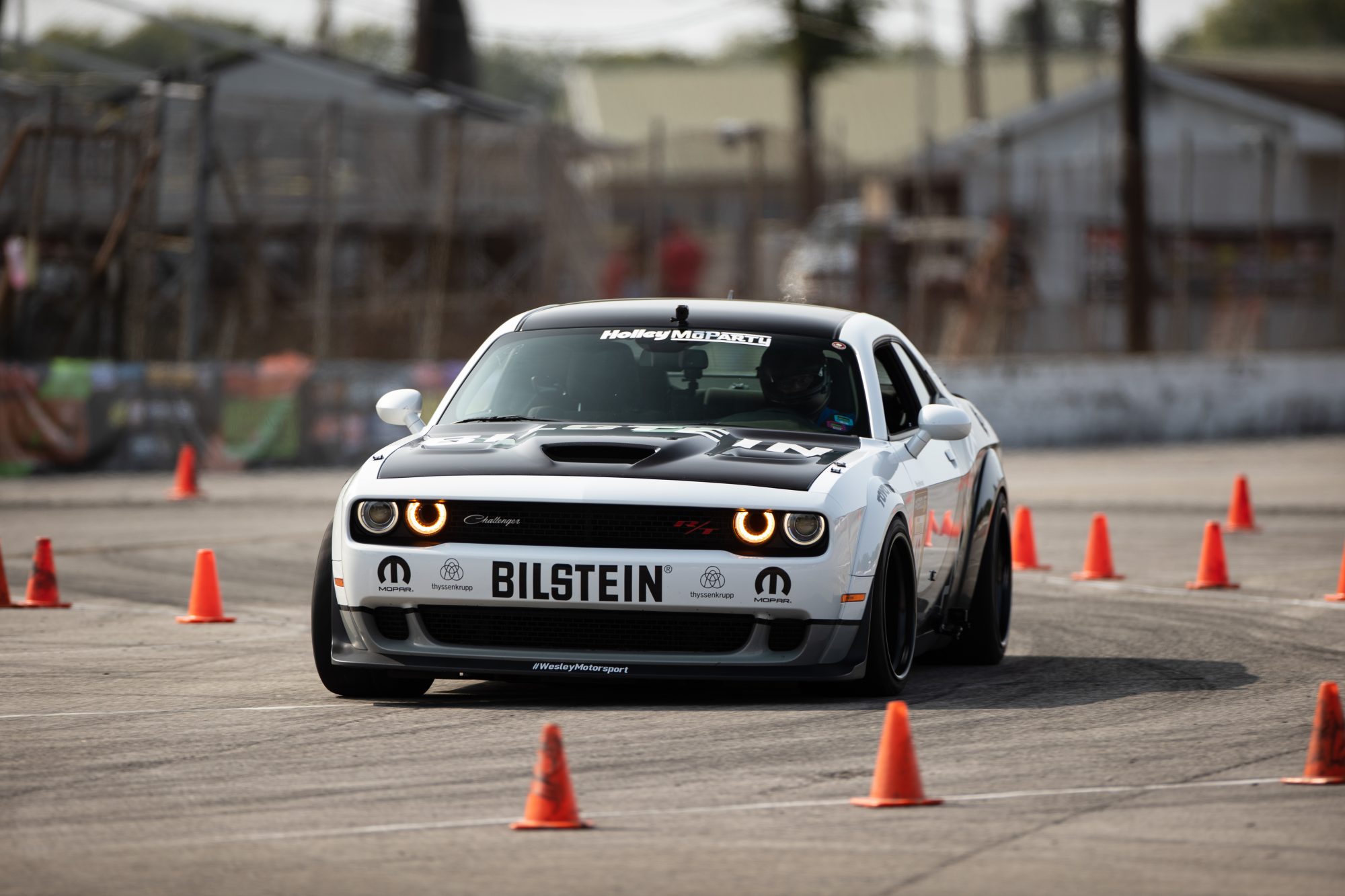 Even though Kevin is an admitted road race and autocross diehard, he knows the consumers of both Challengers and Chargers are more likely to hit their local drag strip, especially on a test and tune night. After all, the ET slip is a badge of honor that comes with bragging rights when owners and enthusiasts chat in person or online on social media. The picture of the timeslip on someone's Facebook or Instagram page will get many views and "Likes." Since the introduction of the Challenger SRT Demon in 2018, and now the Challenger SRT Super Stock, these supercharged beasts can be seen burning rubber and running some fast times and trap speeds. The staging lanes are also filled with SRT Hellcat-powered Challengers and Chargers along with swarms of Scat Pack machines. "With Challenger and Charger, drag racing is just so popular and working with Bilstein and our other partners, it was hard to avoid that market. It was just a matter of time and we wanted to develop some products that we could showcase at the drags," exclaimed Kevin.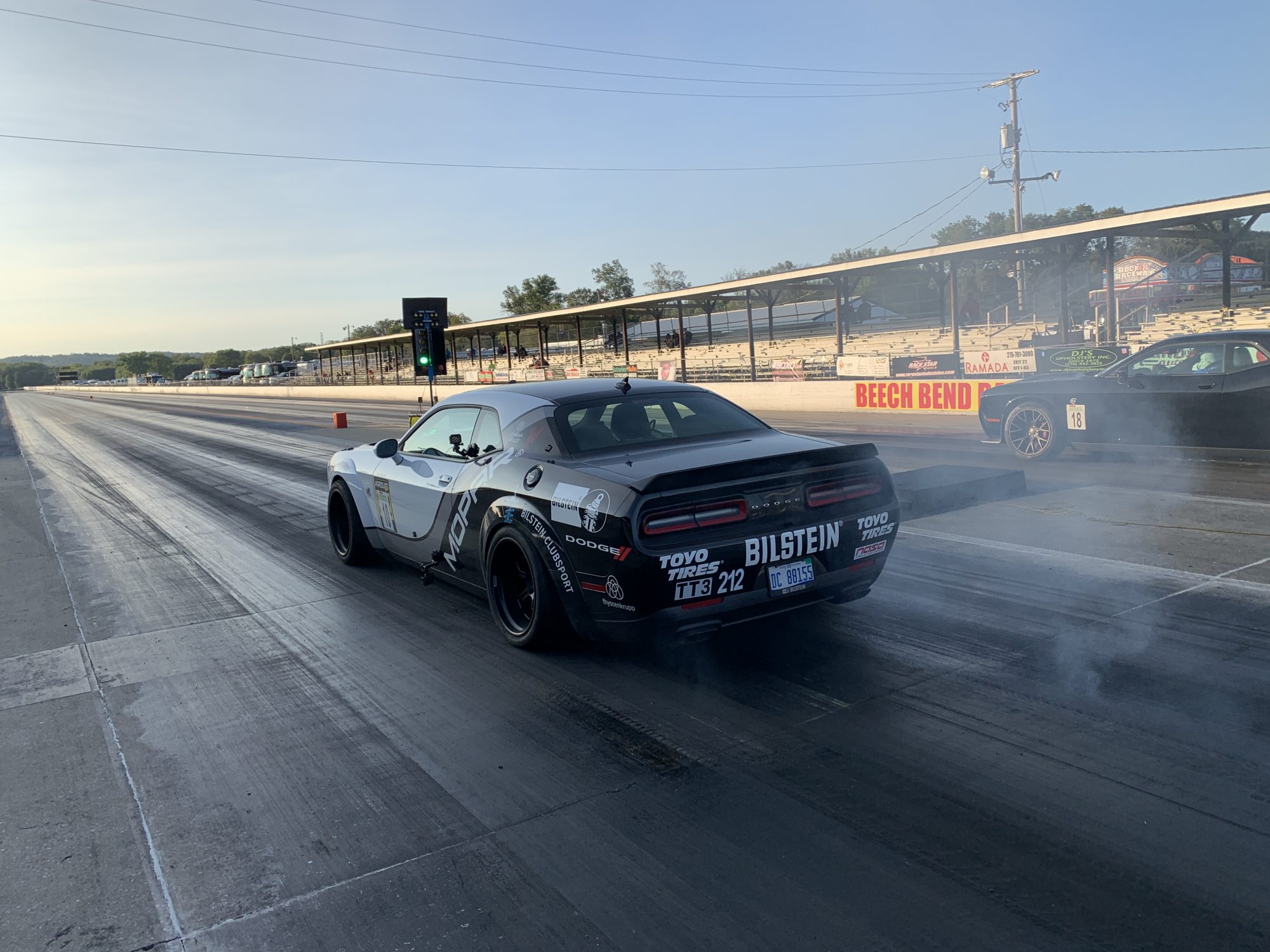 The driving disciplines Kevin established in his road racing and autocross competition have come in handy when he and his Challenger Scat Pack hit the drag strip. Power is no good without traction and he and his team have made great strides in putting the power to the pavement. So far, Kevin has run a best quarter-mile time of 11.94 at 114 mph with no engine or driveline mods. That's even with the front sway bar still attached and rolling on DOT Road Racing tires that are more suited to bending corners than full-throttle launches off the starting line. "There's more in it and with some more tweaking and more focus on drag racing, we'll lower the ET even more. Early next year, we'll be testing a new shock and spring package to improve the Challenger's 60-foot time. We're going to finish some development on a Double Adjustable Bilstein Drag Racing Shock and see how fast we can go with the car in a primarily Drag Racing setup. From there, we will switch back to our Circuit settings and get the car prepared for another season of Time Attack and Autocross," said Kevin.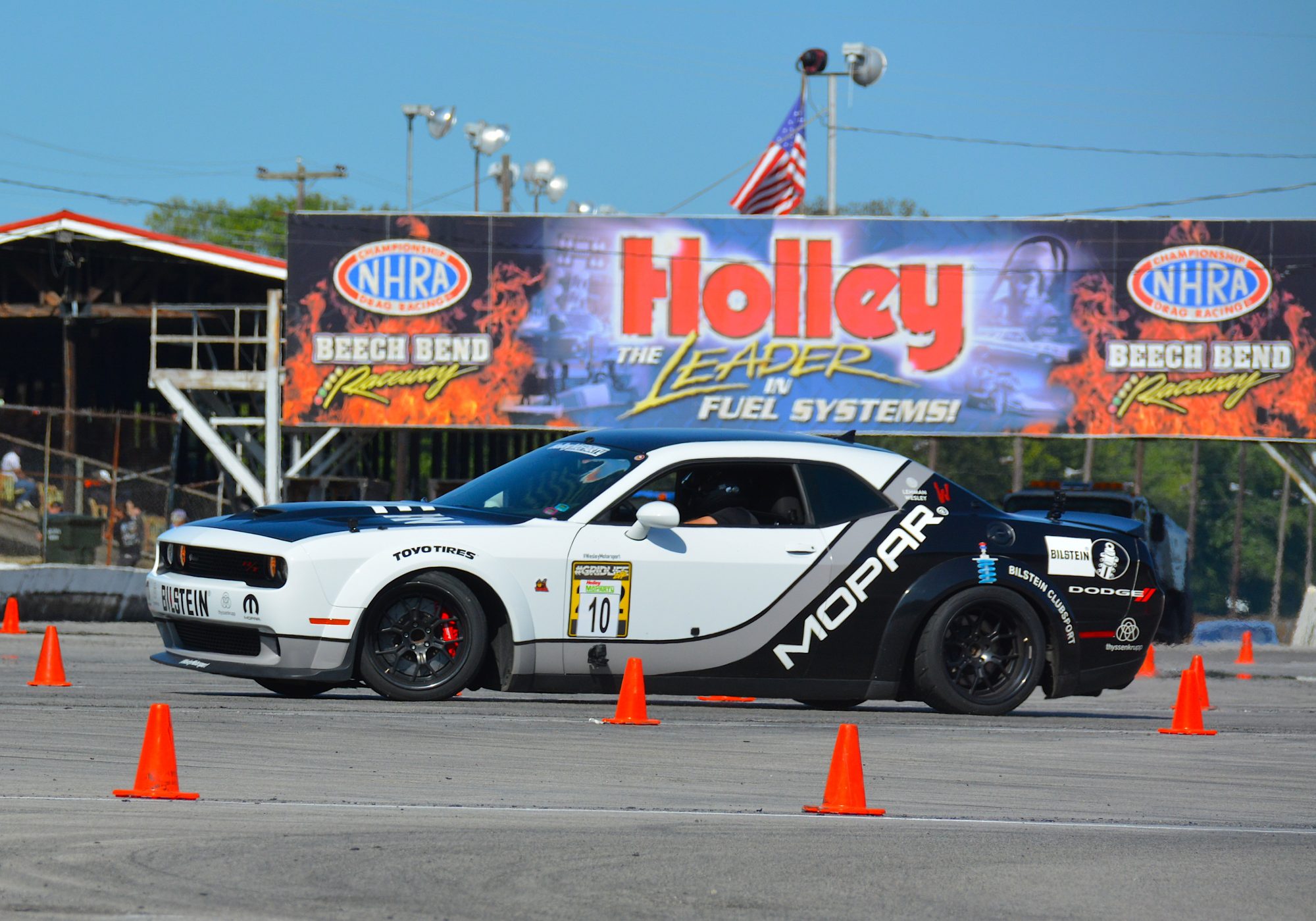 The 2020 racing season might be over, but Kevin's not slowing down. He has five cars in his Wesley Motorsports stable and has just purchased two more Challenger body shells for new projects. Drag Racing will continue to be a major part of his program for 2021 with dedicated cars built for NHRA Sportsman classes. Kevin will also have a new Challenger modified specifically for competition at Pikes Peak. But for those events that he wants to go left and right quickly and put down some impressive ETs on the strip while competing in the same car, his split personality Scat Pack Challenger will be ready, willing and able at the hit of the gas pedal.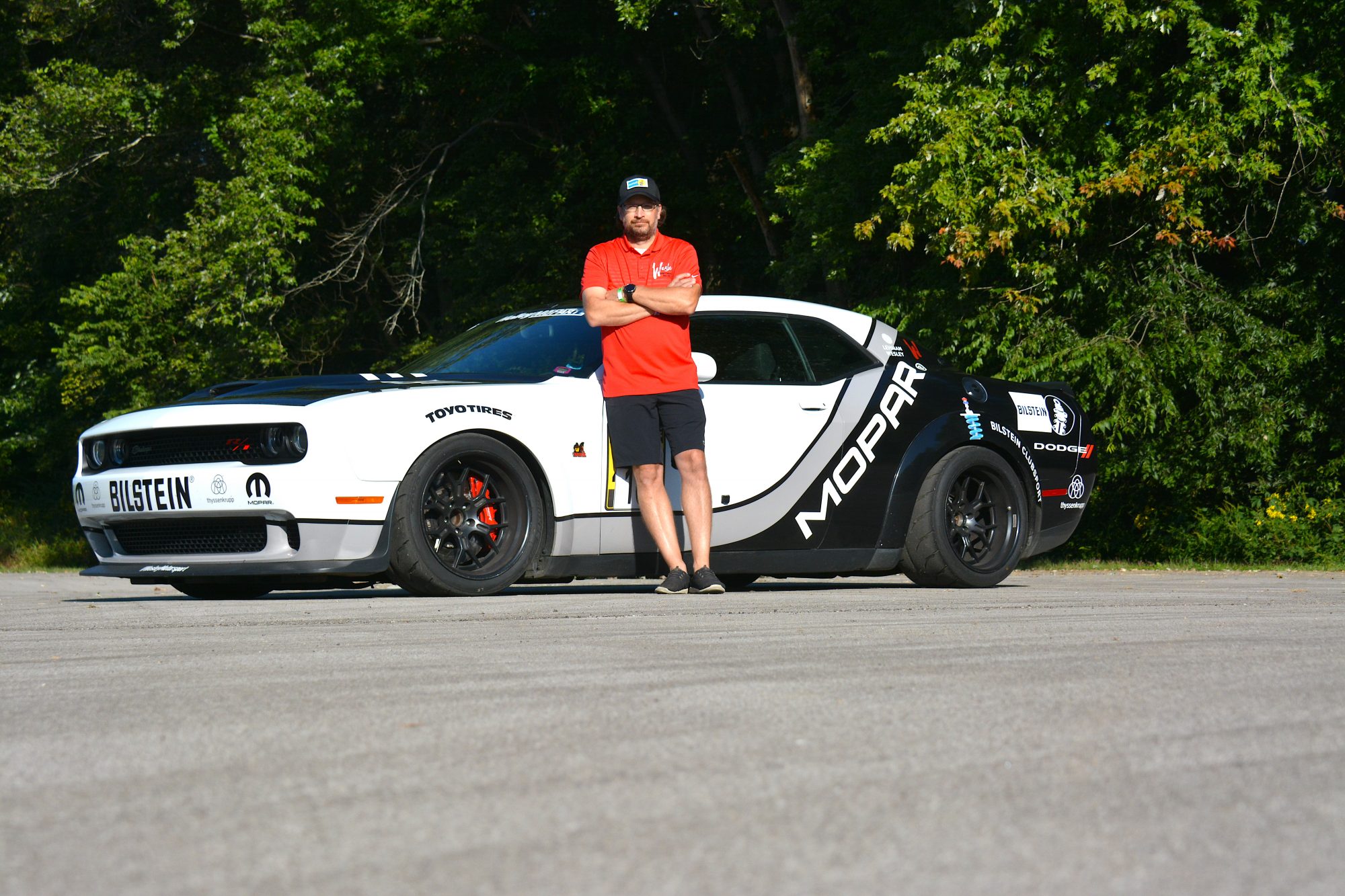 Here are more pics of Kevin's Challengers doing their thing up a mountain, on a road course, in a parking lot and down the drag strip!
(011-023-image gallery)
Comments
Comments
Previous