Destined to Build Muscle
2 years ago Owners + Clubs
"It's like a disease; the worse they are, the more I want them!" Dwight McMinn is a self-proclaimed muscle car junkie. "I'm the youngest of 8 and my brothers all had muscle cars when I was growing up," he says. At 16, he bought an old small-block V8, rebuilt it, but had nothing to put it in. He eventually found a chassis and built his first project car. That was 30-some years ago … today, he's at the Mecum auction in Kissimmee with his latest ride, and it's a winner.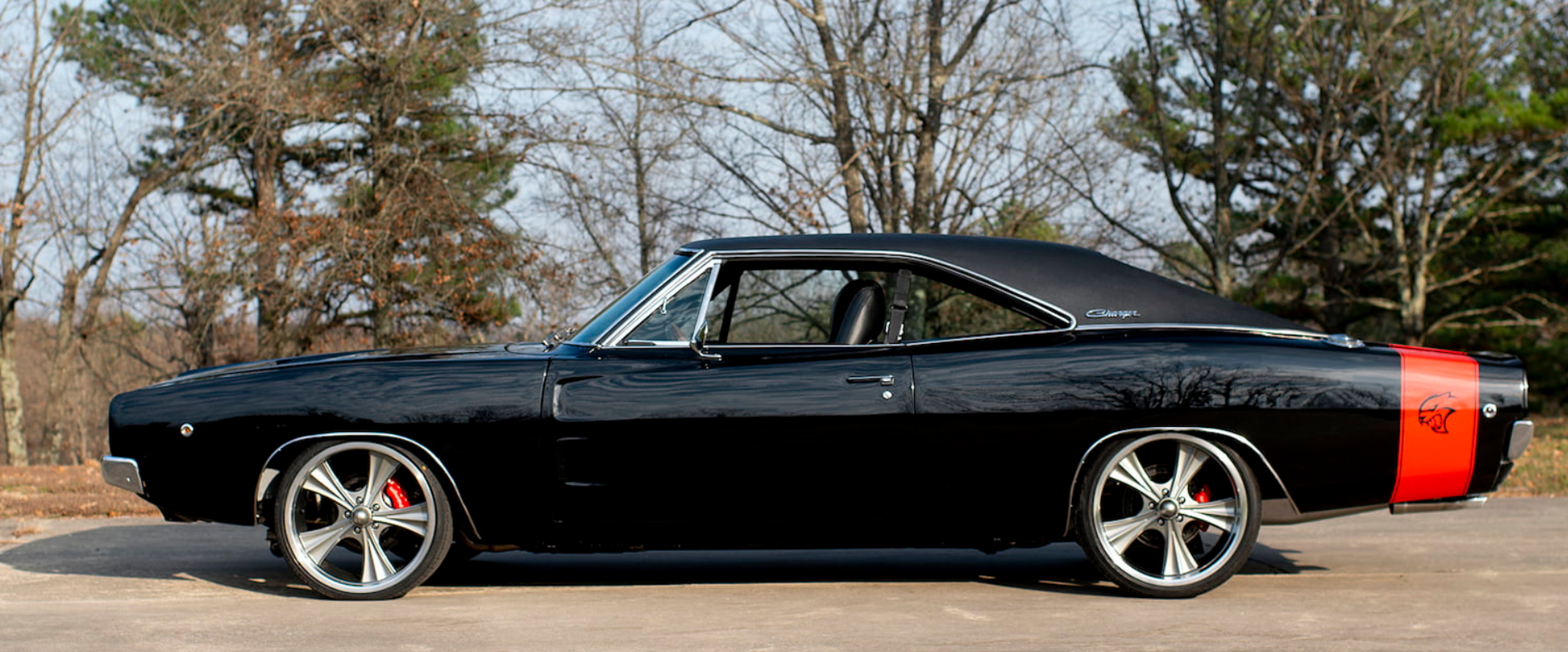 Dwight and his sons are the muscle behind Mowear Motorsports, a business that began from their personal passion. "The boys have learned so much," he says of his 22- and 24-year-old sons. The work they're doing is top notch as you can see by their 1968 Dodge Charger restomod. "If it's numbers matching, always keep it numbers matching," says Dwight. "This is a real '68 R/T," but it's gone way beyond stock in this project. "You'll appreciate the engine story; it came out of a 2019 Challenger SRT® Hellcat Redeye. The owner found a 1,400-horsepower engine to put in his car so he sold me this one. I even got to ride in it before the motor was pulled out."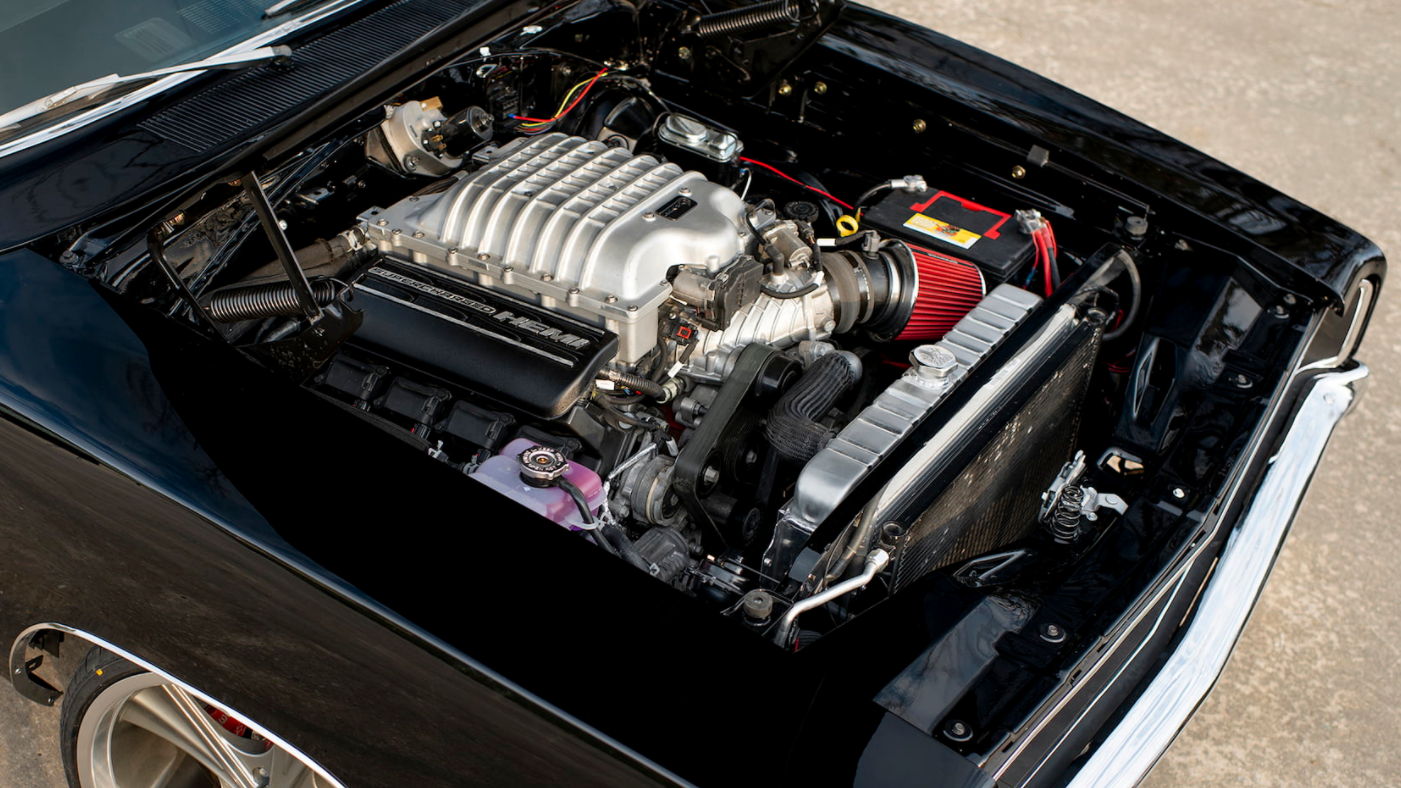 Mechanically, this Charger is all new; from the 797-horsepower SRT Hellcat Redeye engine to the 8-speed transmission, Wilwood brakes, Ridetech suspension, custom driveshaft and Vintage Air. But Dwight likes to point out that if you just looked at the car from the exterior, you wouldn't know what's lurking beneath the hood. "I had a guy walk up yesterday and said 'This is the nicest car I've seen here!' Of course, I disagree. I know the tiny blemishes when I build a car … but it looks SO original."
The subtle upgrade theme continues inside the Charger with new gauges in stock locations, a pistol grip shifter and high back bucket seats to replace the originals; "I didn't want anyone to snap their neck with all that horsepower!"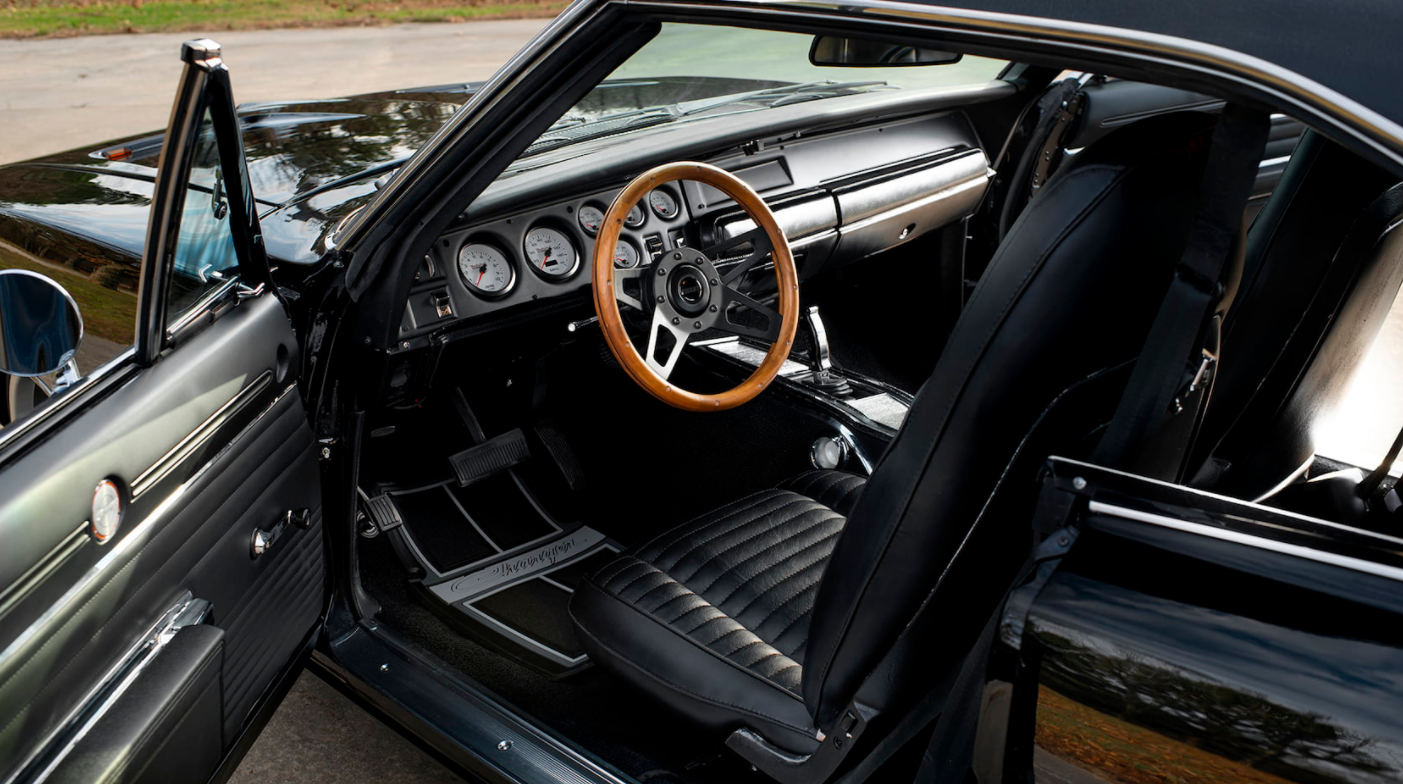 Dwight has an interesting philosophy about cars, "I'm driven by building them. Taking a car that should be in the junkyard… every time we do this, I get a picture of what we can do as people. When I get done, I think how cool it is that we can do this with these old cars."
His wife says, "You guys should get a TV show!" and that could be a great idea.
"What Dodge has done with these, I'm having so much fun building these cars," says Dwight. "The power and the quality. It's a blast to do it." In fact, Dwight and the boys already have their next builds ready to go; they're going to do a couple of Superbird tributes. "One will be a 6-speed, the other an automatic, but they'll both be SRT Hellcat powered."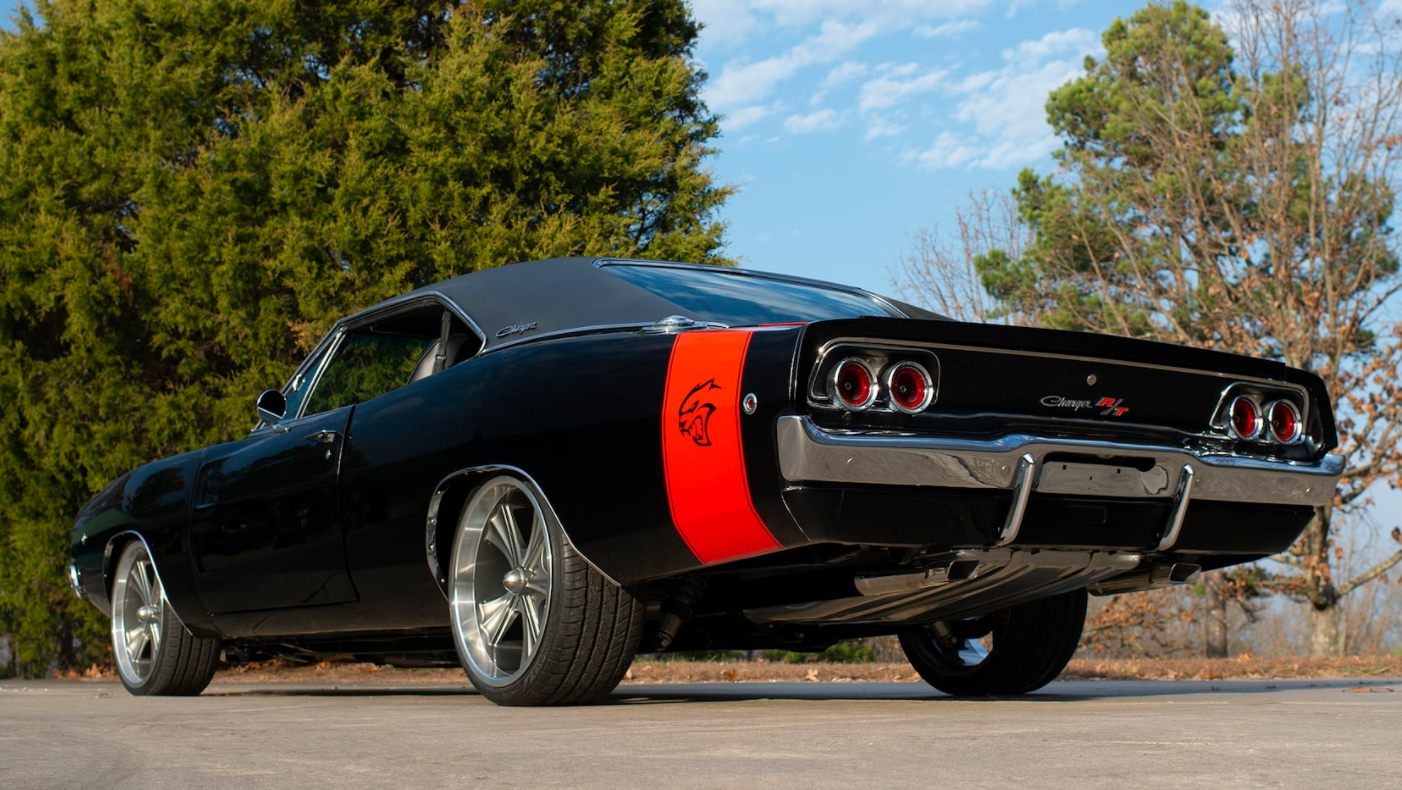 As we talked, I could really feel his passion, for cars and for life. "I was watching an interview with Carroll Shelby and they asked him 'What's your favorite car?' His answer was 'The next one!' I guess I'm the same way." Dwight got closer to his next favorite car by selling his current favorite car Saturday, January 16 at Mecum Kissimmee.
Comments
Comments