Millennial Mopar® Owner
2 years ago Owners + Clubs
How many of you have heard that the vintage car hobby is dying? This claim is usually supported with statements such as "young people don't care about old muscle cars, it's something their dads work on during their retirement." There IS some truth to that – just look at the TV ads running for a variety of drugs designed to help alleviate the ailments associated with aging male boomers. Whether it's for joint pain or hair loss, there's usually a vintage car or truck featured in the 60-second spot. We see an old vehicle being driven down the Pacific Coast Highway or nestled in the garage while its owner works on it. The obligatory good-looking, middle-aged, silver-haired male actor is smiling ear-to-ear grasping the steering wheel, or looking serious at the engine, ready to rip the cylinder heads off and bead-hone the block. Okay, maybe that's a stretch, but rest assured, there's probably an AARP card in his overstuffed wallet.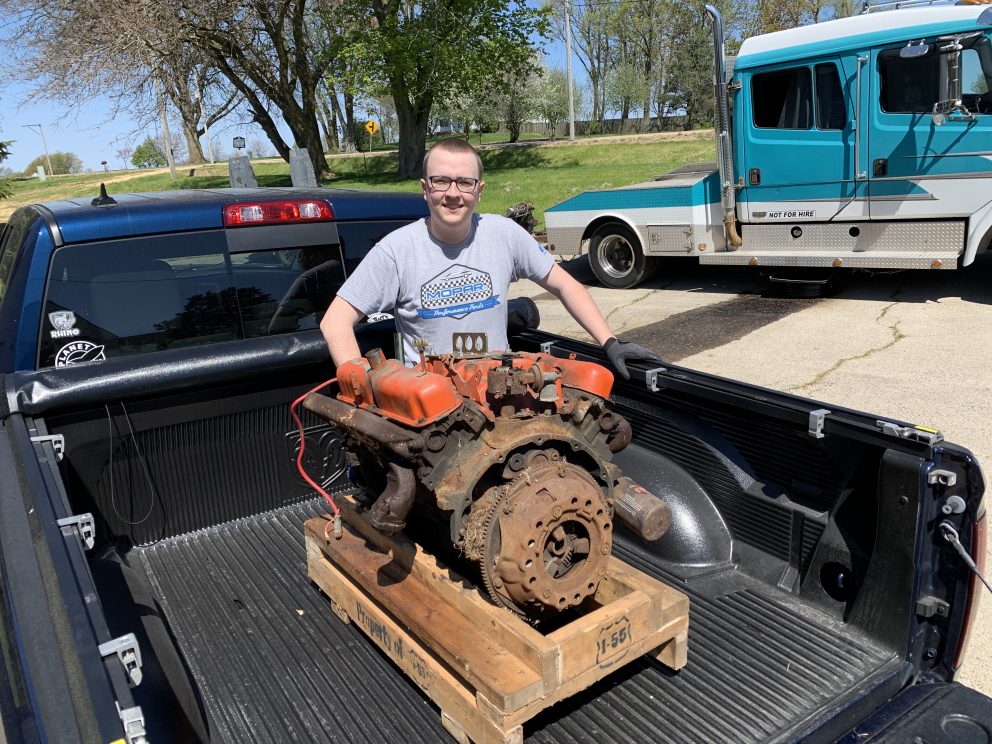 Fear not, there's a generation of young car enthusiasts who have gravitated to the hobby! Their numbers may not be as large as the Baby Boomers, who grew up with these factory fresh or relatively new muscle machines, or the Gen X crowd that made classic cars cool again in the 1980s and 1990s. But we can't dismiss the small fraction of Millennials who are discovering just how cool Mopar® vehicles are from their parent's or even grandparent's generation can be. Enter Ryan Radcliffe, a 23-year-old from Harrison Township, Michigan. He has a boyish face that gets him carded every time he buys a beer, and like his peers, he's obsessed with technology and social media, but it's not all about hashtags, emojis, watching TikTok videos and chugging Red Bull for this young Mopar gearhead.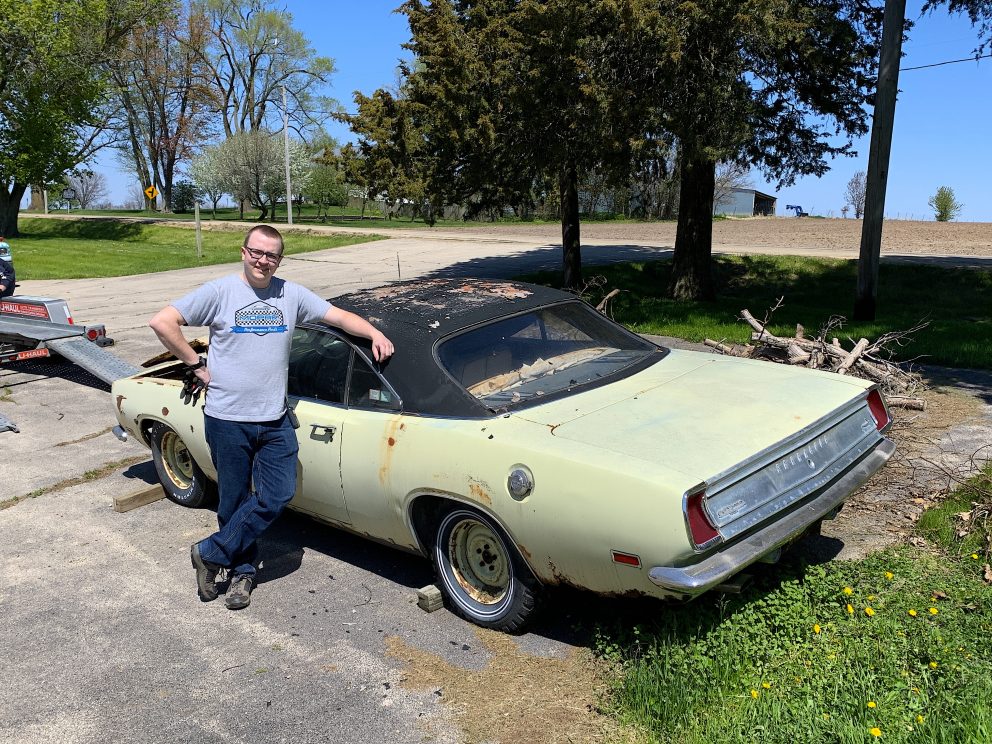 "I was born into this hobby and I thank my dad for that. He has always been my source of Mopar and car knowledge, either tech advice or history. We would go to car events and swap meets every summer and walk around, handing out brochures for the show we held every September at Roseville Chrysler, the dealership he worked at," said Ryan. "My brother and I handed out flyers to Mopar cars only, no Ford or Chevy. So we had to learn all the different Mopars and be able to pick them out from a sea of random cars. I was always excited to just listen and smell the exhaust of all the muscle cars when they pulled into the shows. Once I got a little older, I loved hearing the stories of how these cars were traded, bought or survived, and I've always bled Mopar Blue."
As Ryan entered his 20s, he wanted to buy a vintage Mopar muscle car. He didn't have a lot of money, so he knew he'd be looking at a project, as that's all he could afford. "My dad had gone to the Muscle Car and Corvette Nationals (MCACN) show in Chicago in 2019. On the day before the show, he went down to visit Larry Pontnack at Mo-Par City in Oregon, Illinois. Outside the office was this 1969 Barracuda Notchback someone had dropped off to either get scrapped or restored. He texted me very early in the morning after looking at this weird car. My dad indicated, 'This would be perfect for you, it's a 340 small-block, four-speed, and the seats and door panels have this really weird flower design. I think you should buy this Barracuda; it'd be the perfect starting car.' The way my dad described it, I knew I wanted it," commented Ryan. "I have always loved the second-generation Barracuda (1967-1969) and many of them I'd see at shows were the fastback models. I can remember going to the Woodward Dream Cruise around 2003 and seeing a 1967 Barracuda Notchback. It just looked so different to the Fastback models and I fell in love with them. I knew then that I wanted one of those cars, and my dad finally found one."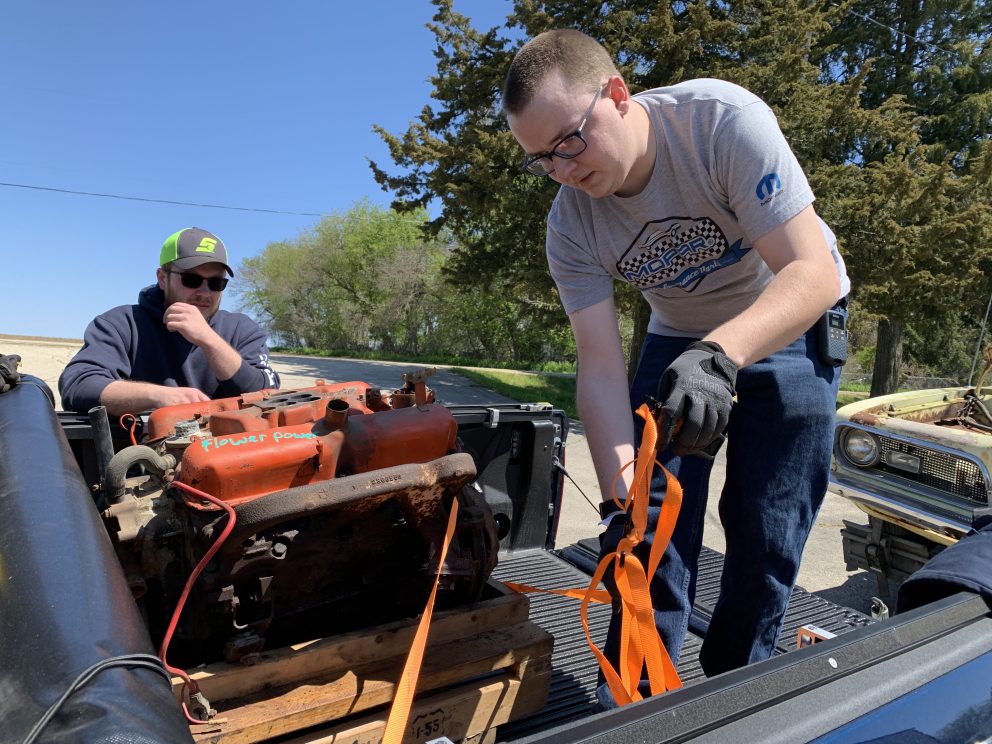 Once a deal was struck between Ryan and Larry Pontnack over the phone, Ryan set a date to travel to Mo-Par City and see this rare 1969 Barracuda Notchback "Mod Top" in person. Despite the faded Y2 Sunfire Yellow paint, rusty quarter panels, bent hood, weathered vinyl top (that had been replaced with plain black fabric at one time), shabby and threadbare floral interior, and the fact the original 340 engine and four-speed trans was laying on the ground, it didn't matter, Ryan fell in love with the dilapidated Barracuda Notchback the moment he laid eyes on it. "It was the perfect muscle car, as it checked all the boxes. A numbers-matching engine and trans combined with the Mod Top and interior, and with the rare Sport Package option made it a unique find," exclaimed Ryan. "I had no idea that the floral top was even an option until I found this Plymouth. I did a lot of research once I got the car home and realized it's a rare and interesting option. For my first Mopar project, I feel like I won the lottery as we checked the data plate and it's a real 340 Barracuda Mod Top with the Sport Package."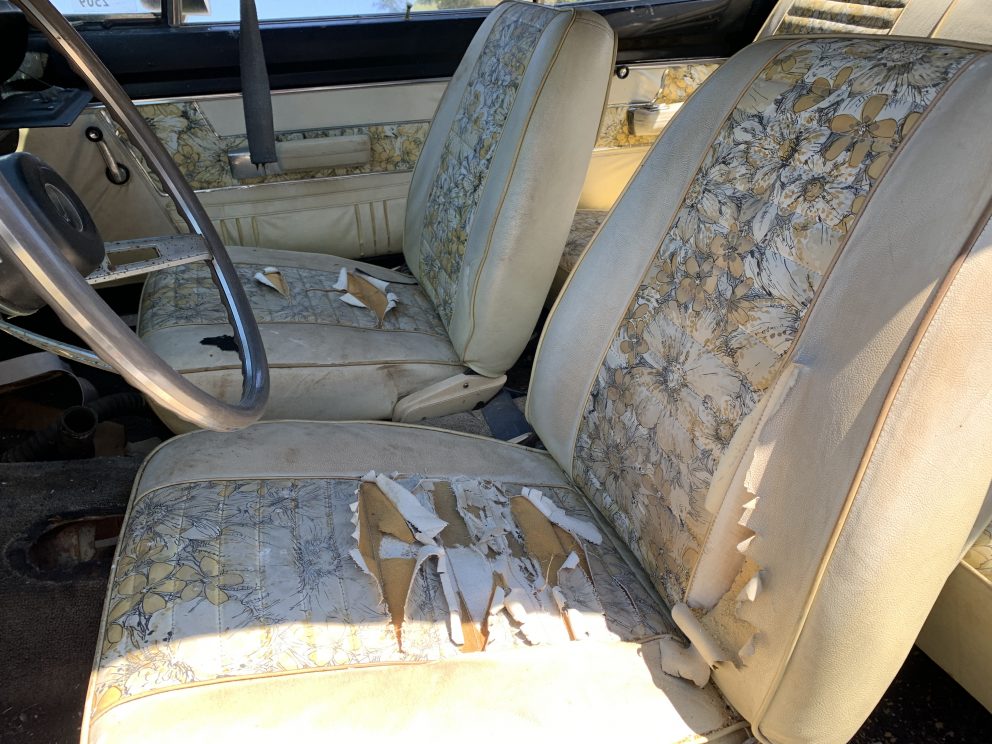 Ryan realizes he has one extraordinary vehicle in his possession, and with that comes the responsibility of making sure it is restored correctly. The fact someone actually ordered this Barracuda Notchback with a high-performance 340 V8, four-speed trans and Mod Top option makes it so much cooler than similar cars. This example needs to be brought back to its former glory, and Ryan is up for the challenge. He knows it won't be cheap and has been working extra hours at Roseville Moparts assisting other enthusiasts with their Mopar restoration projects, while taking on side jobs. "Being in the restoration parts business, my dad and I already know what items are hard to find with restorations, so we ordered a lot of parts before we even bought the car," exclaimed Ryan. "I still need some trim pieces, but I have time. The only thing I've been able to do is get sheet metal ordered and strip the car down. The hardest of parts to find, I have been able to locate and get. So I got what I could quickly, but I still need some stuff. Even though this car is rare, parts are still out there."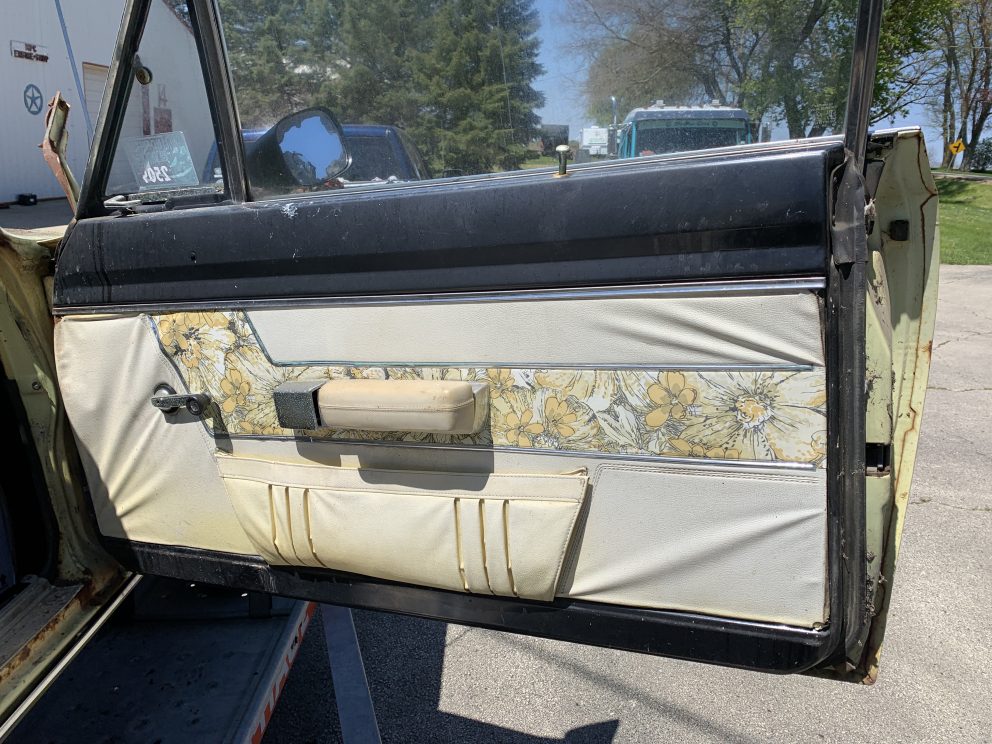 We commend young Ryan for taking on such a daunting project for his first Mopar restoration. "I feel like I saved this Barracuda from being parted out and lost forever. Had we not purchased it, this car would have been just ripped apart and sold off. The history and the originality to the car would be gone," commented Ryan. "Being an A-body, it's not really a hot commodity, because it's not a 1970 HEMI® 'Cuda or 1969 Charger Daytona. To me, those cars are boring because you see them at every show and quite frankly, they're out of reach for many enthusiasts." We have to agree with Ryan's assessment of the hobby. We've all seen some of these Dodge and Plymouth muscle cars get upwards of a million dollars when they roll across the auction block at Barrett-Jackson and Mecum.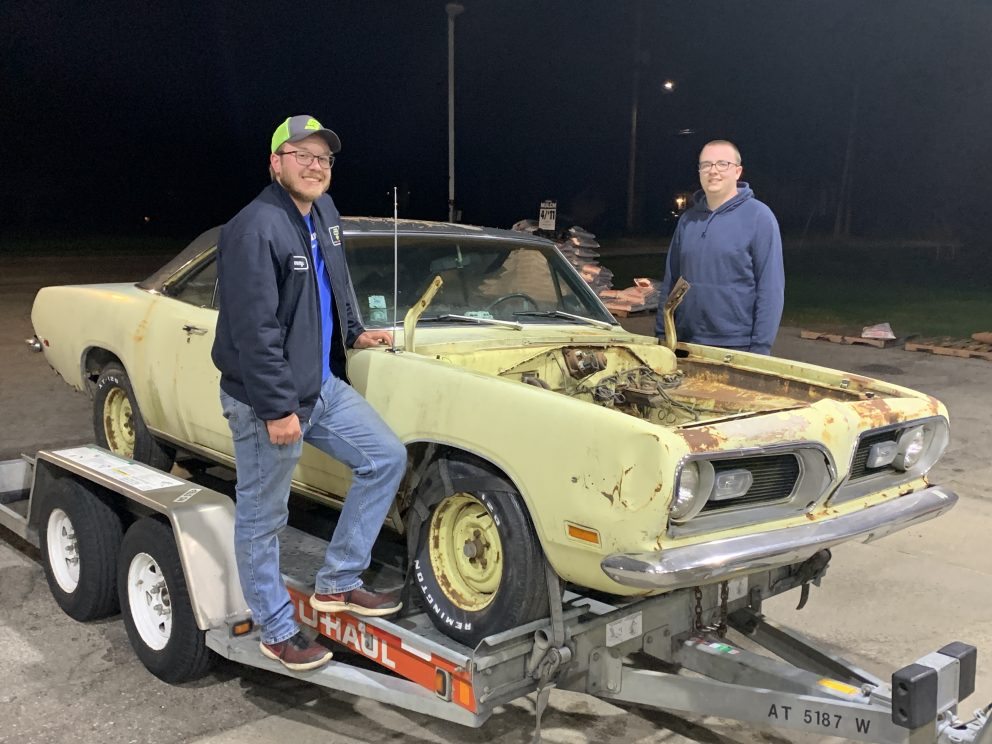 Any restoration can be frightening and overwhelming, but luckily for Ryan, he has friends and family to assist with some of the heavy lifting this project will entail. "My dad has restored a lot of cars in his lifetime, so he is my biggest source for help. Most of my buddies would rather just sit around and watch then get dirty, but I can also rely on my best friend Jimmy Grasel. He's our transmission and engine tech at the dealership and has been helping a lot with the mechanical and drivetrain on the Barracuda. My girlfriend is also one of my biggest sources of energy to work on that car as well. She loves the Mod interior with the 'cute' flowers on the seat covers and is looking forward to going for rides one day."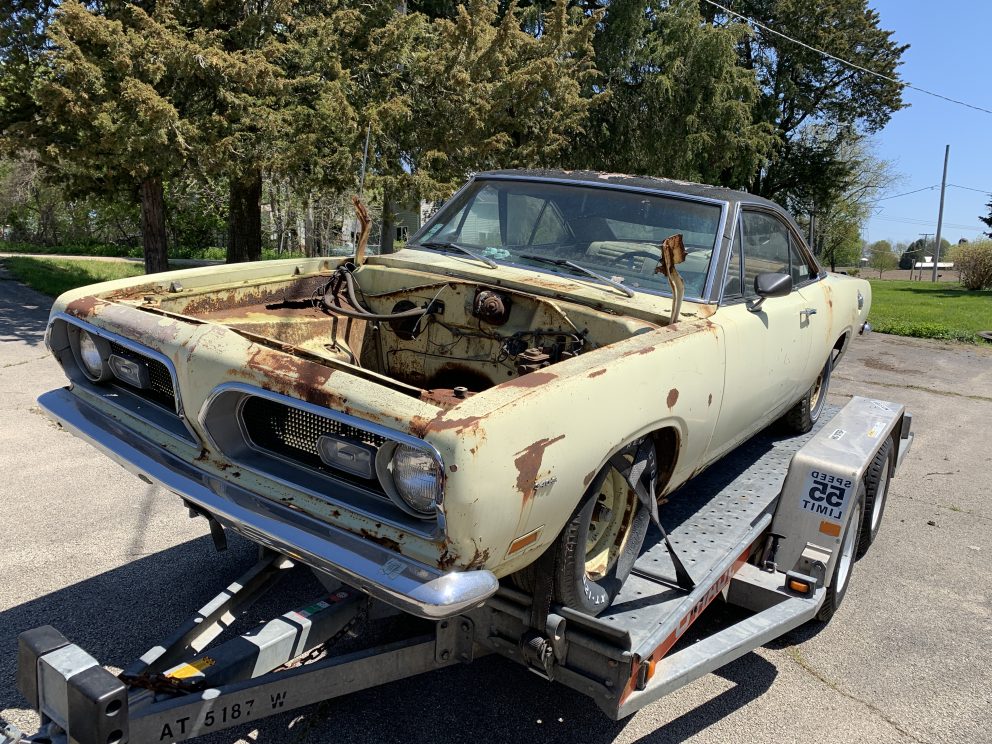 So, what's the timeline for the Barracuda to be reborn and hit the streets and the Mopar shows? Ryan doesn't like to set deadlines – he's very realistic for a 23-year-old. He knows it'll be uphill all the way as the car will need a total restoration and he wants to do it right. "If I work at it and have the funds set aside, hopefully in the next 5 years or so the project will be completed. I would like to have the paint and body done by the end of 2021 and driving by 2025. The hardest part is making time, as working more hours to afford parts eats away at the time you get to work on the car. But we want this 340 Barracuda Notchback to look as good if not better than the day it rolled off the Hamtramck Assembly line on September 24, 1968," smiled Ryan.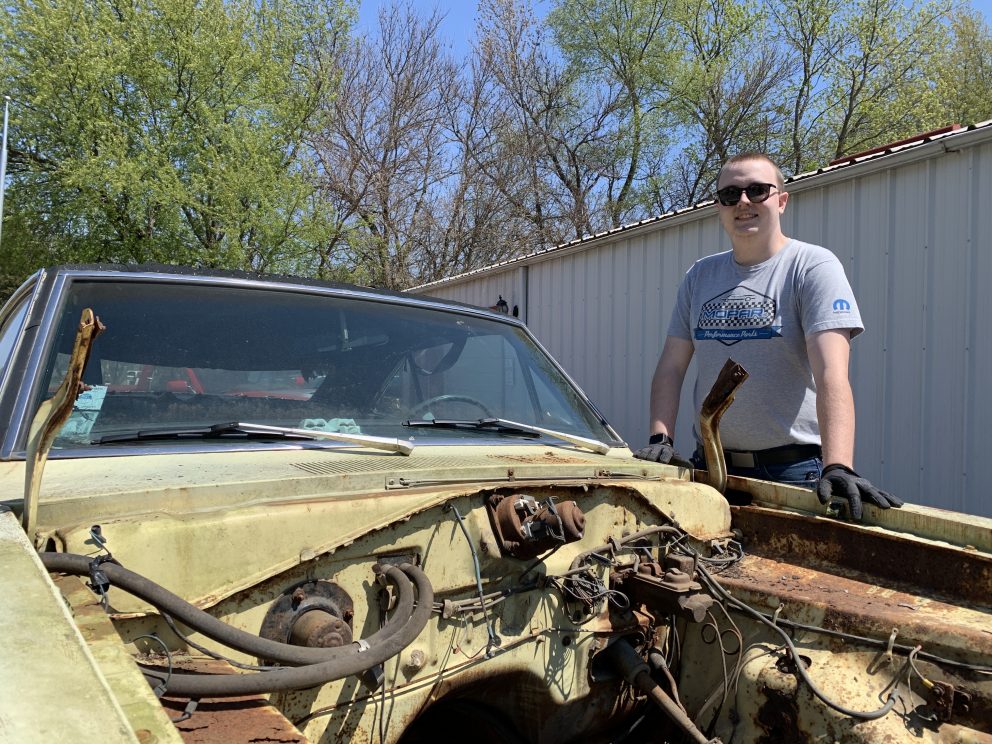 Knowing Ryan and the company he keeps, this young man will see this restoration to the end. He might be a Millennial, but that won't stop him from staying focused on the project. Many of his friends and peers think he's insane for keeping the floral interior and top, but Ryan doesn't care, he's not one to mess with Mopar history. "Regardless of my age, the 1960s and 1970s cars are what I saw and grew up with and my love and passion for vintage Mopars will never go away," said Ryan. So rest assured, the old car hobby will live on, there's many more like Ryan out there that will keep old-school muscle running for decades.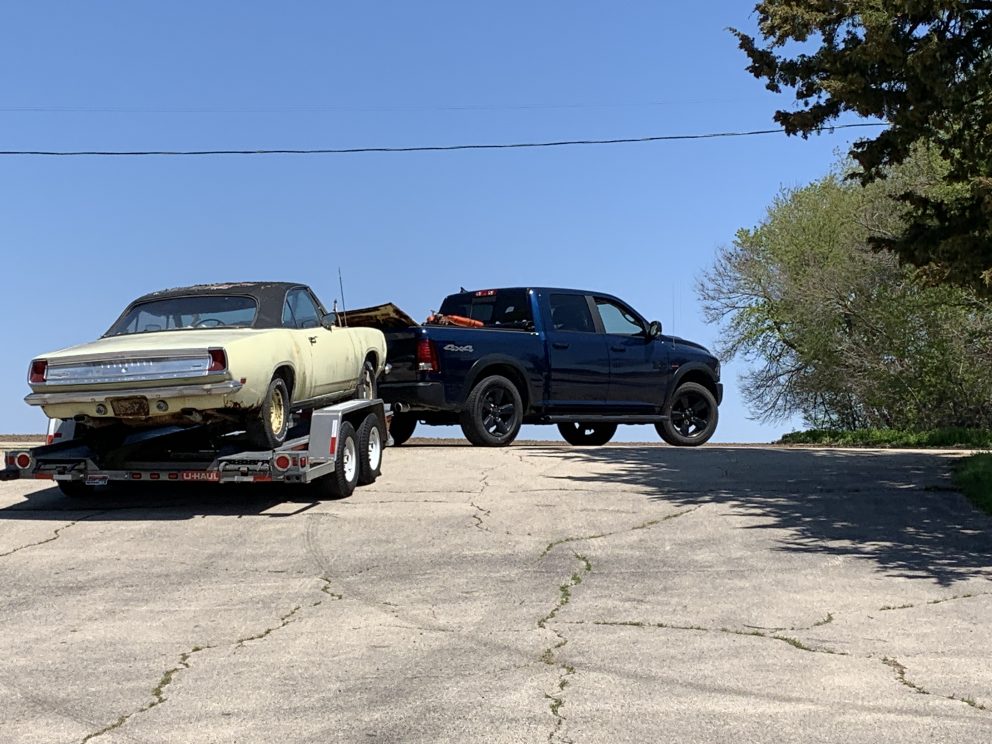 Here are more pictures of Ryan Radcliffe's rare 1969 340 Barracuda Notchback, along with two images we found from the 1969 Plymouth Barracuda Color and Trim Dealer Data Book showing the Mod Top interior package. Enjoy!
Comments
Comments