The "Reverence" Is a Force to Be Reckoned With
2 years ago Owners + Clubs
"We grabbed a pizza in a parking lot after the Mopar® Nats when some guys came up and invited us to this after-hours burnout contest. We got there, surrounded by dudes with tattooed faces and doctors. Everyone loved it. That's when we realized this was more than a car, it was a rockstar!"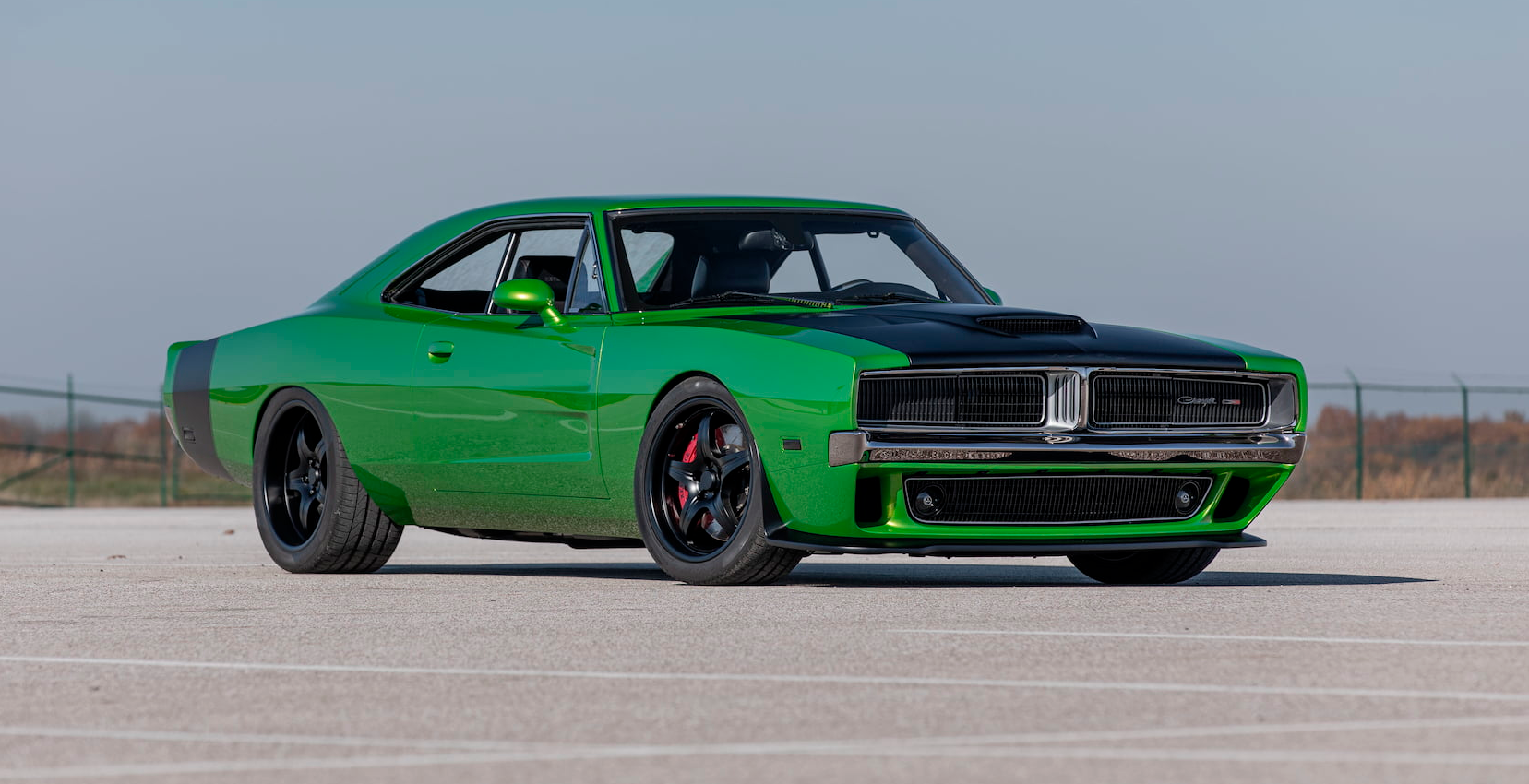 Rick Fragnoli can tell a story and his epic '69 Dodge Charger restomod is at the center of some of the best ones. You may have heard of this ride, it's known as "Reverence" and has quite the internet following. If you're not afraid of being the center of attention, you can buy his car this week at Mecum and make some stories of your own.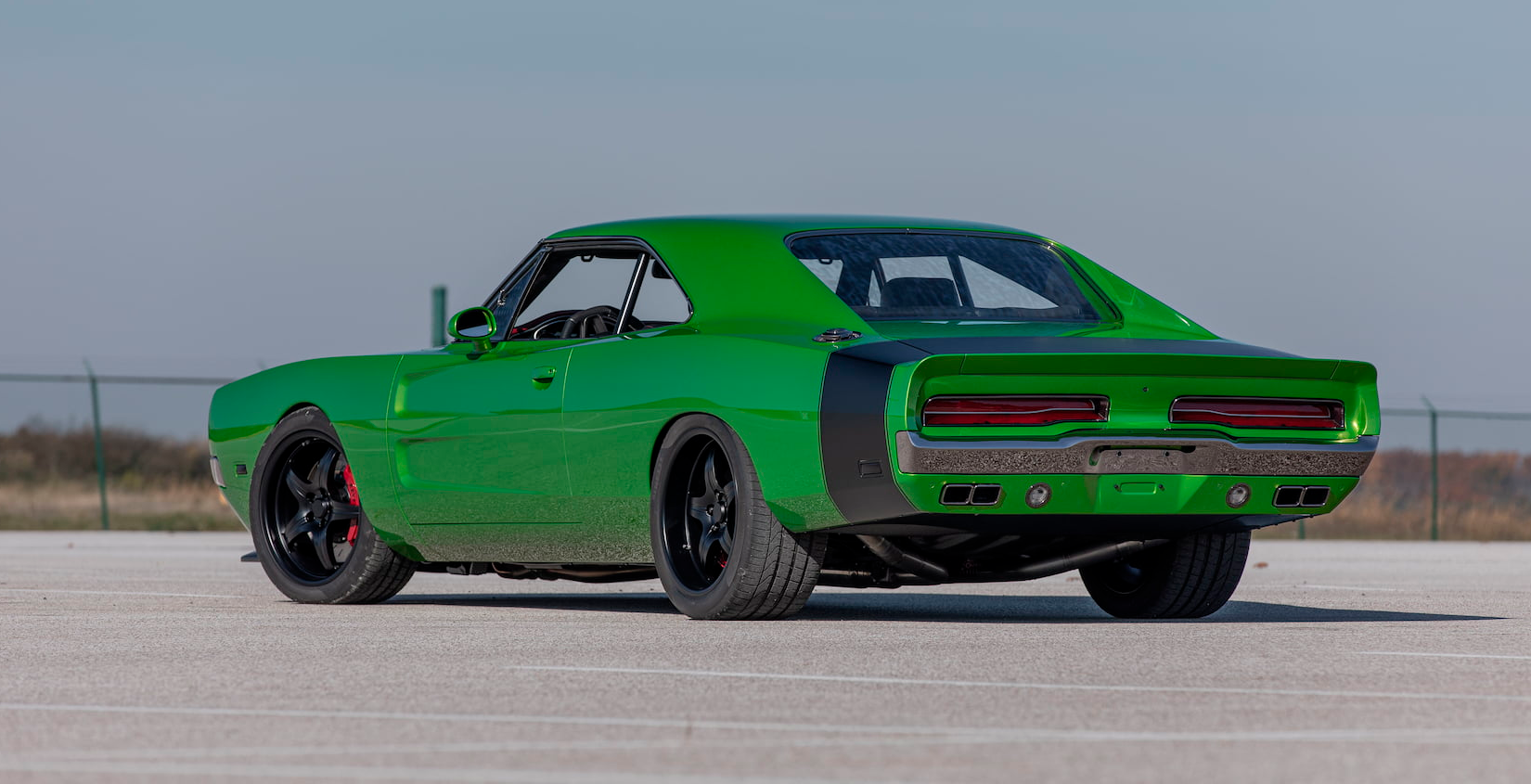 "It's an 8,800-hour build, more than nineteen-and-a-half months," and you can tell it was time well spent by the incredible details on this machine. Rick tells us that while you can do a restomod by "bolting a car together from a bunch of parts," he wanted to truly blend two iconic cars without going too far away from what they each represent. A self-proclaimed Mopar guy, he always loved the classic lines of the Charger, but he's also the owner of Cleveland Power and Performance, a shop that's become pretty famous for dismantling wrecked Dodge Challenger SRT® Hellcats and heritage Mopar vehicles. This was his opportunity to combine the two.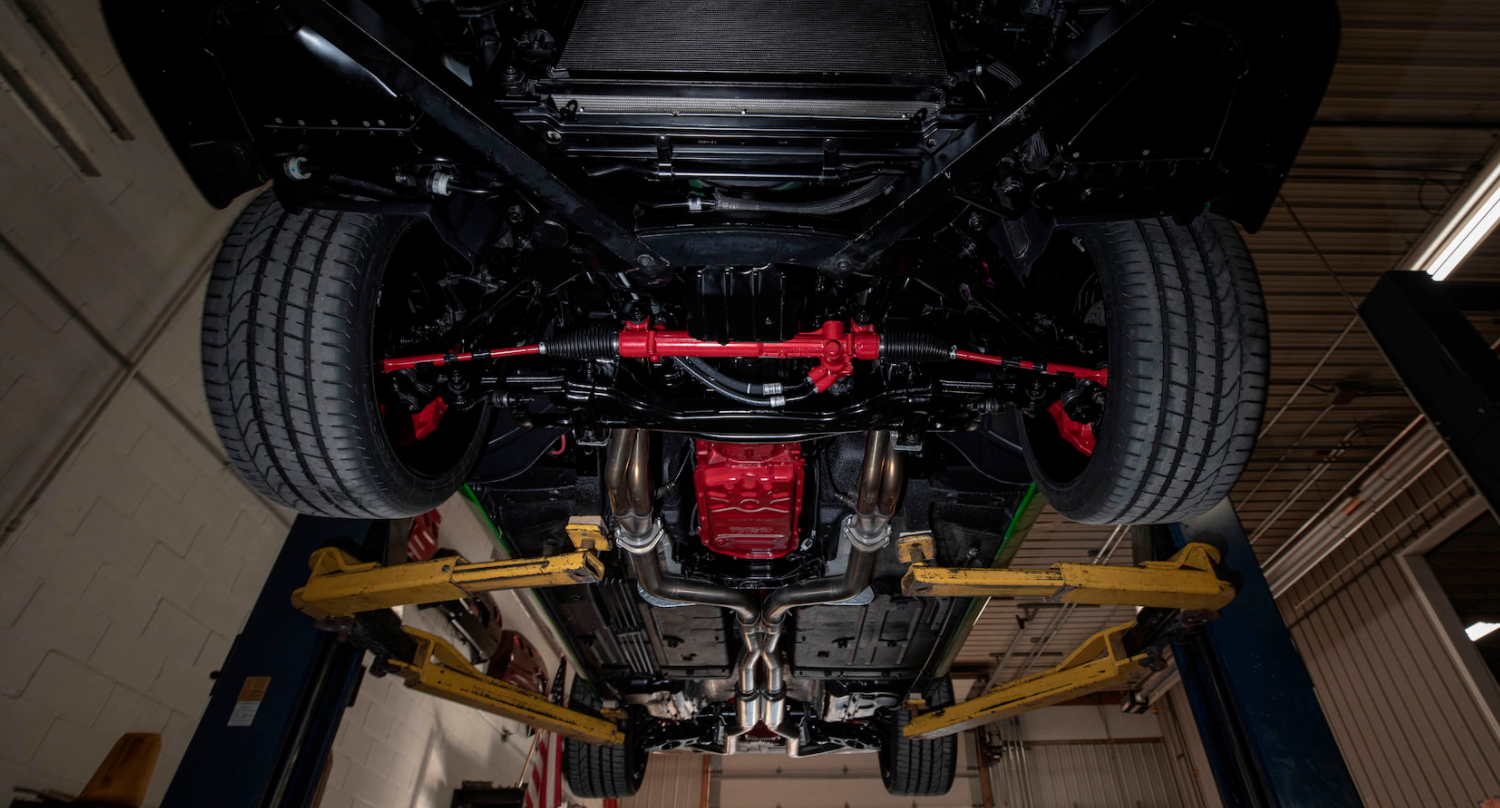 The chassis is a 2016 Dodge Challenger SRT Hellcat and interestingly, the wheelbase was only a half inch off the '69 Charger. But when they started putting the body on the chassis, they realized they'd have to do some cutting to make it all fit. Three-and-a-half inches came out of the cowl area to bring the greenhouse into the right place; all hand fabricated. It works beautifully and the proportions are spot on. "You'll never see the details behind the dash, but they're in there," and Rick points out that all of the creature comforts still work: the navigation, the 8.4 Uconnect®, launch control, heated and cooled seats are all there just as if you were in a modern Challenger.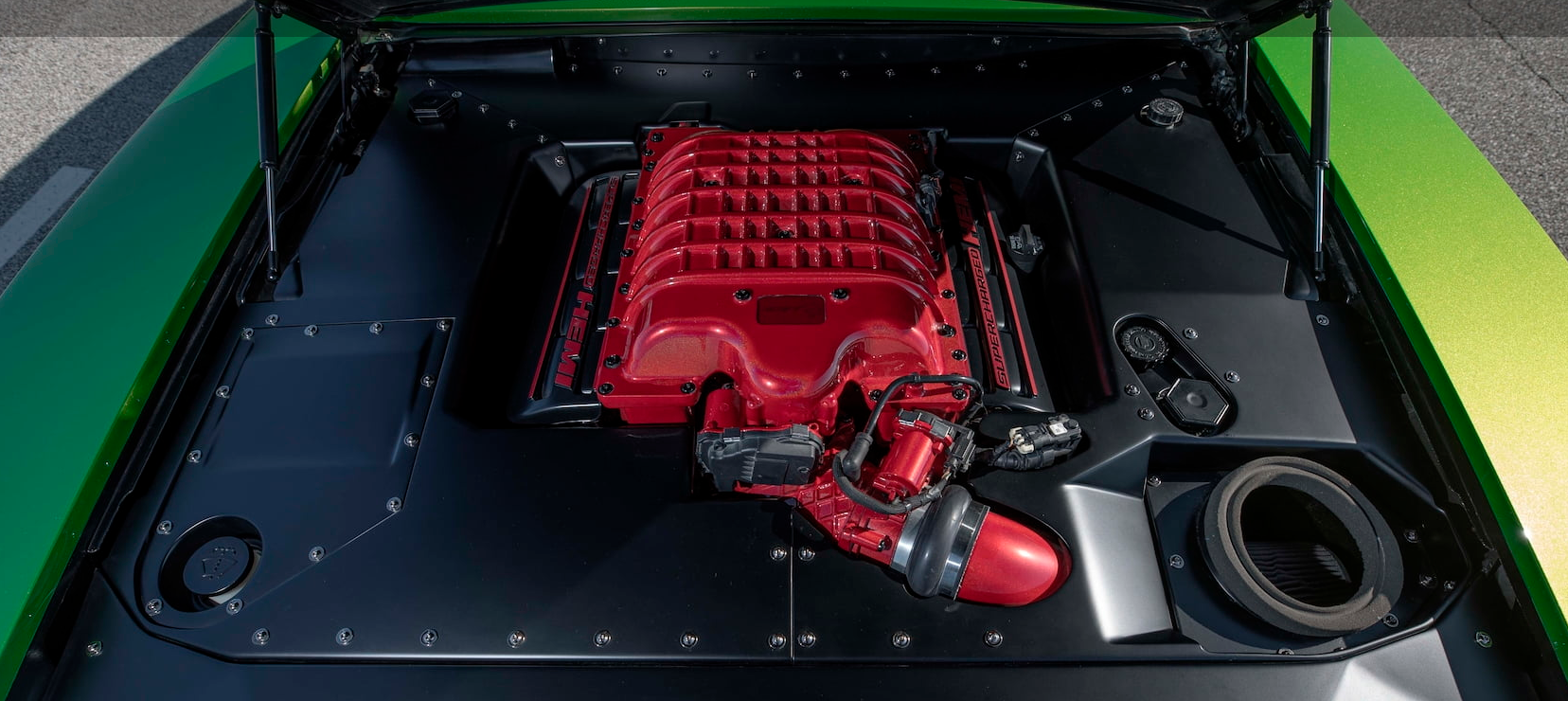 The build sheet includes the supercharged HEMI® engine pumped up to almost 900 horsepower, Kooks exhaust, KW coilcovers and CW wheels. The body has been massaged in subtle but impressive ways; look at how the bumpers are frenched into the bodyline. The hood is handmade and the scoop is fully functional, similar to the production Dodge Challenger SRT Demon and SRT Hellcat Redeye. It's been in Hot Rod Magazine and in both PPG and Snap-On calendars. It won Builders Choice at the Syracuse Nationals and was Best In Category at the Detroit Autorama. This car has awards to back up the hype.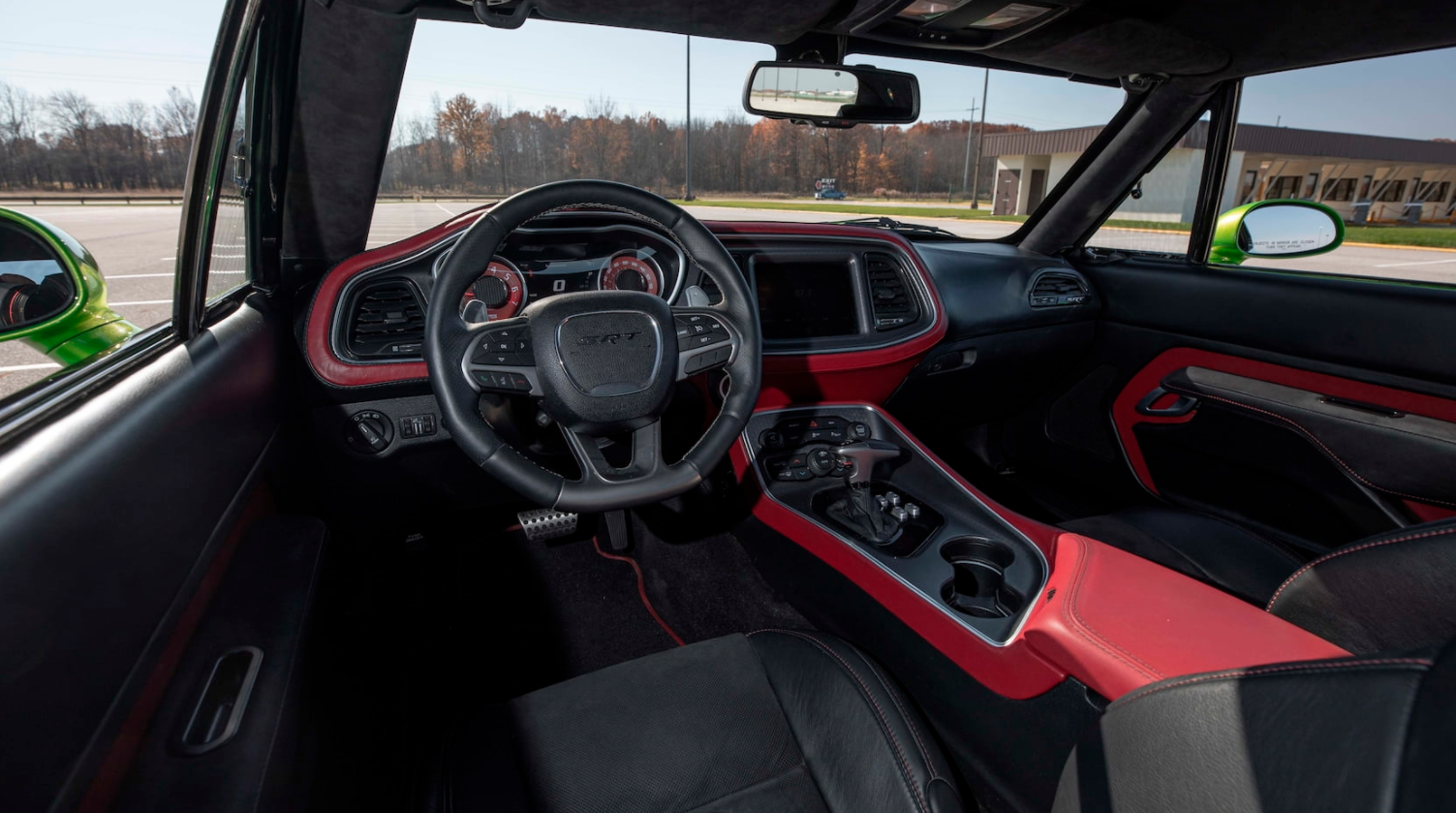 So, if you've spent all this time and effort to build such a standout, why sell it? "Our business is growing and we're constantly moving vehicles around the facility. If it sells, we can put up another building and get us some new tools." But you can hear the reluctance in Rick's voice; he sure could use the money, but seller's remorse is a real thing. "If it doesn't sell, we'll bring it home." Get your bids in and make sure Rick doesn't have to do that!
Comments
Comments