For the Love of Community
2 years ago Owners + Clubs
Anthony Carter is like most car enthusiasts. He sleeps, breathes and lives practically anything related to Dodge's Brotherhood of Muscle. Anthony digs the super slick Dodge Charger sedan and its two-door retro-inspired boulevard bruiser, the Dodge Challenger. Oh sure, Anthony has a life outside of the car culture. Career and relationships do come first, but for those moments he needs to get away, he hops in one of his HEMI® V8 engine-powered Chargers and at the command of his right foot, he's quickly transported to another frame of mind. Anthony's enthusiasm is overwhelming, his passion is intense. His love for the LX culture made him take an active role in the community while helping many loyal enthusiasts that share his fervor for the Mopar® muscle machines roaming the streets.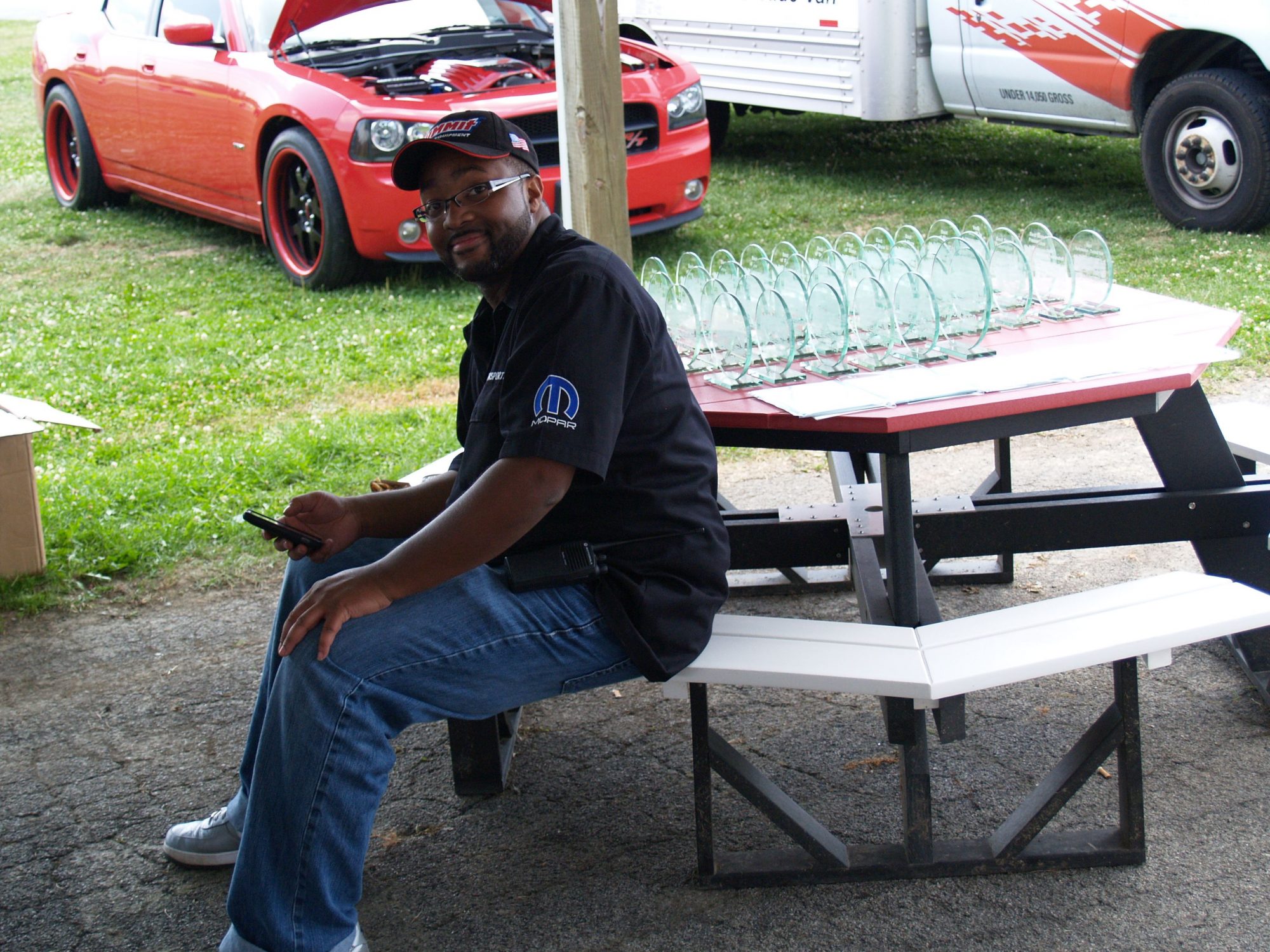 Anthony was born and raised in Cincinnati, but moved around a lot throughout the country. The oldest among his two other siblings of a single parent serving in the U.S. Army, Anthony eventually settled in Columbus and graduated from Ohio State University with a major in Aviation Studies. Since flying was another passion of Anthony's (he grew up watching Top Gun), he landed his first job at a private jet firm. His skills would take him from the cockpit to the boardroom as he managed many of the company's business operations. Eventually, he parlayed his technical skills into his current career of providing IT support for major consumer brands. But it was Anthony's childhood that really got his engine turning. "I was bitten by the car bug as a young child. In the '80s, there were so many cool toys, and I collected a lot of them, but cars were always a go-to for me for instant fun all day long. At that age, it did not matter what brand it was, just that it looked cool. Whether it was re-enacting a scene from a television show or creating my own imaginary situation, cars was a major influence growing up," reminisced Anthony. Since he was a child of the 1980s, Anthony was fed a steady diet of some of the biggest TV shows whose main characters rode on four wheels. "Television was the biggest influence on me growing up in the '80s, and it was a classic era for some of the most iconic cars on television. Knight Rider (K.I.T.T.) and Dukes of Hazzard (General Lee) are givens, I watched both whenever they were on," reflected Anthony. "As a kid, I also remember waiting to see the gold Pontiac Firebird every week on The Rockford Files, even though I did not fully understand the show and being fascinated by the wild design and color-changing car wash trick on the Corvette in the movie Corvette Summer. The cars had attitude and were recognizable without mentioning the show or any of the other characters in the show, they had a personality. I did not understand then but as an adult now, I know why we name our cars; it adds personality."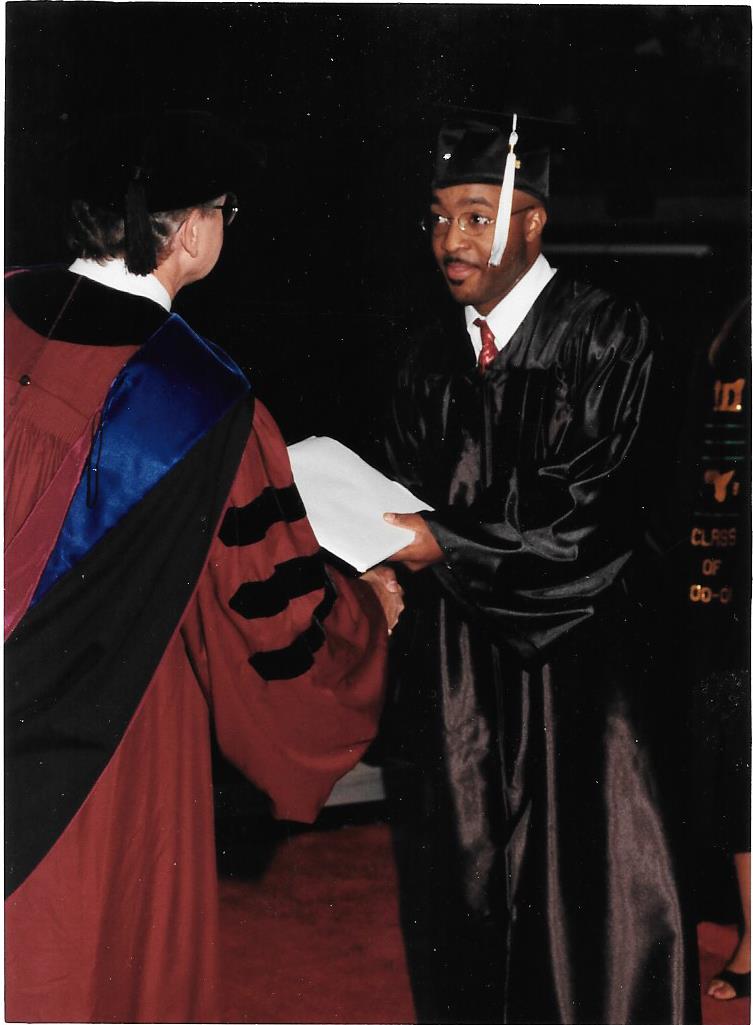 Like most teenagers, Anthony could not afford a car during his high school years. But that didn't evaporate his love for cool high-performance hardware. "Thanks to some great friends, I got to drive some cool cars and always had a ride whenever I needed. I did not get my license until after high school. After I graduated, I went to a driving school that also taught how to drive a manual shift (best money spent ever) and took the test in the same car. I knew that all the sports and high-performance cars were manual. I passed the exam on my first try too and I was so excited," gleamed Anthony. During his teen years, Anthony also read many car publications and noticed the cool coverage of over-the-top events. Since many of these car shows were scattered over the country, Anthony could not attend due to many reasons. "As a teen, I always bought any magazine coverage of the celebrity car shows. One that I never attended but was a huge fan of was Funkmaster Flex's Car Show. I remember saving the magazines and making a mental goal that someday I would organize my own national car show competition with celebrities and get into a magazine," said Anthony.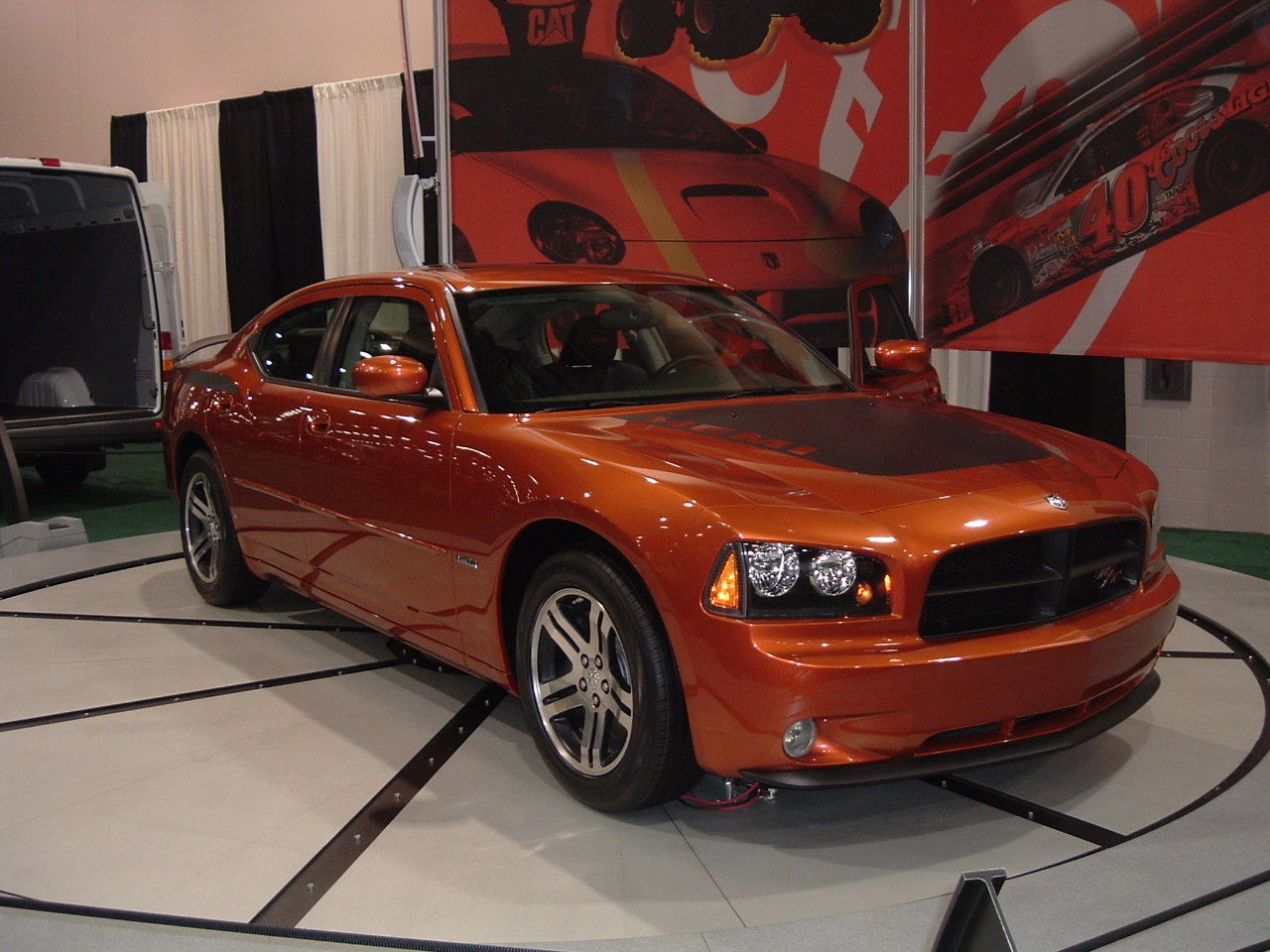 As Anthony got a little older, he began to take notice of the cool cars Dodge was making, especially the 2006 Charger R/T Daytona. "In 2005, I was at the Columbus Auto Show and laid eyes on a 2006 Dodge Charger R/T Daytona in Go Mango. It got my attention with its awesome styling and cool stripes. It was when I was at a crossroads between buying an American muscle car or import," noted Anthony. "It was also a chance to own my piece of Mopar history. It sounds cliché but, in the end, it was the people in the Mopar community that pulled me in. There are a lot of cars out there that are fast or have a lot of horsepower, but the year I spent time on LX Forums and Charger Forums talking to and getting to know the people that owned these cars before I owned one myself is what sealed the deal."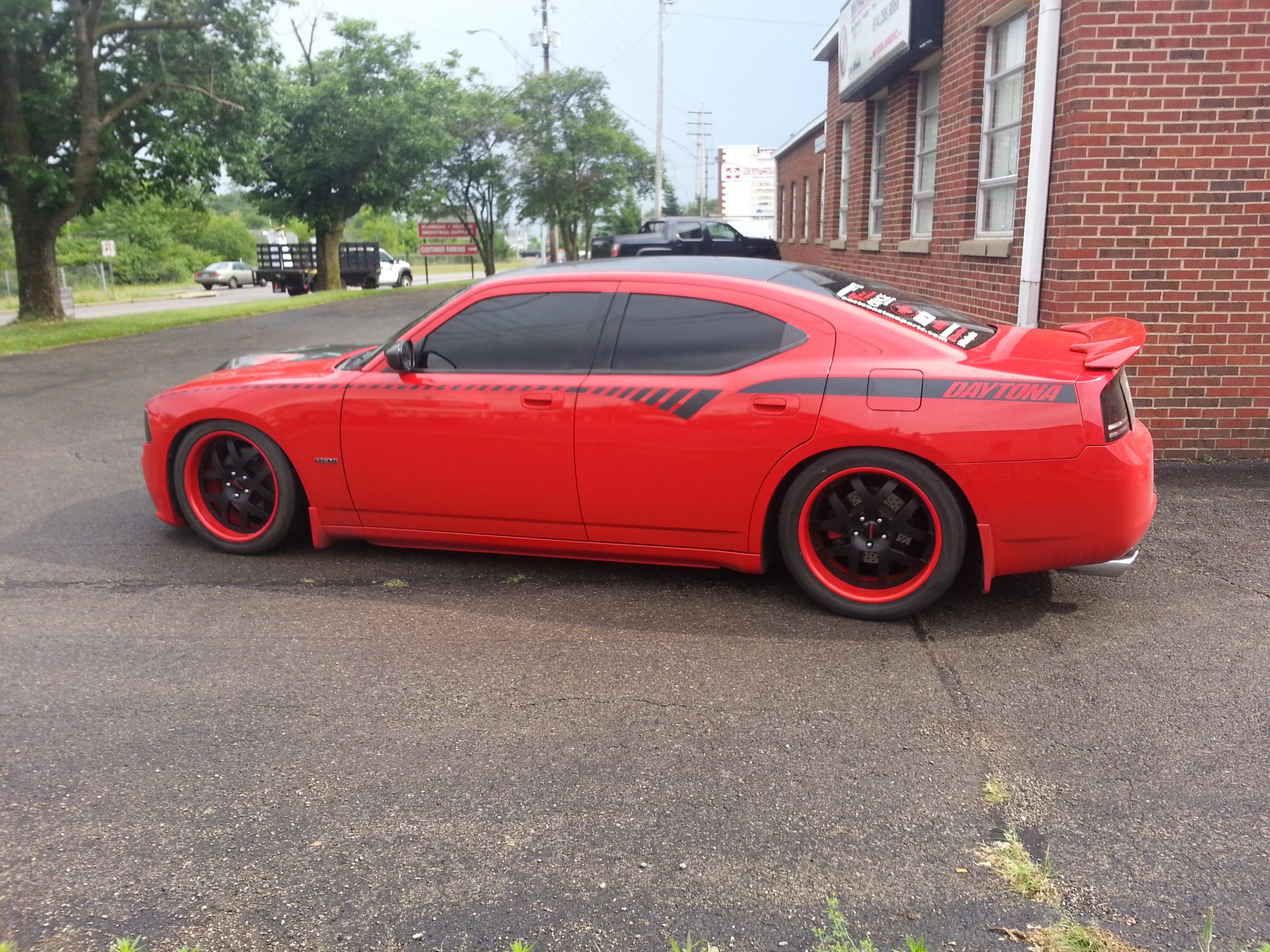 When it came time to find a new Charger Daytona, Anthony became a detective due to their limited availability. "I checked the inventory pages of the dealerships daily within a 100-mile range until I found it on June 6, 2006. I left work early and drove 100 miles from Columbus to Cincinnati after an 8-hour workday. It felt like a scene from a movie, my dream car sitting on the showroom turntable with only 10 miles on the odometer. Once the purchase was complete, I headed back up to Columbus with the windows rolled down and radio turned off so I could listen the awesome sounds of the Daytona's HEMI engine. I could not stop grinning the entire 100-mile journey home," smiled Anthony.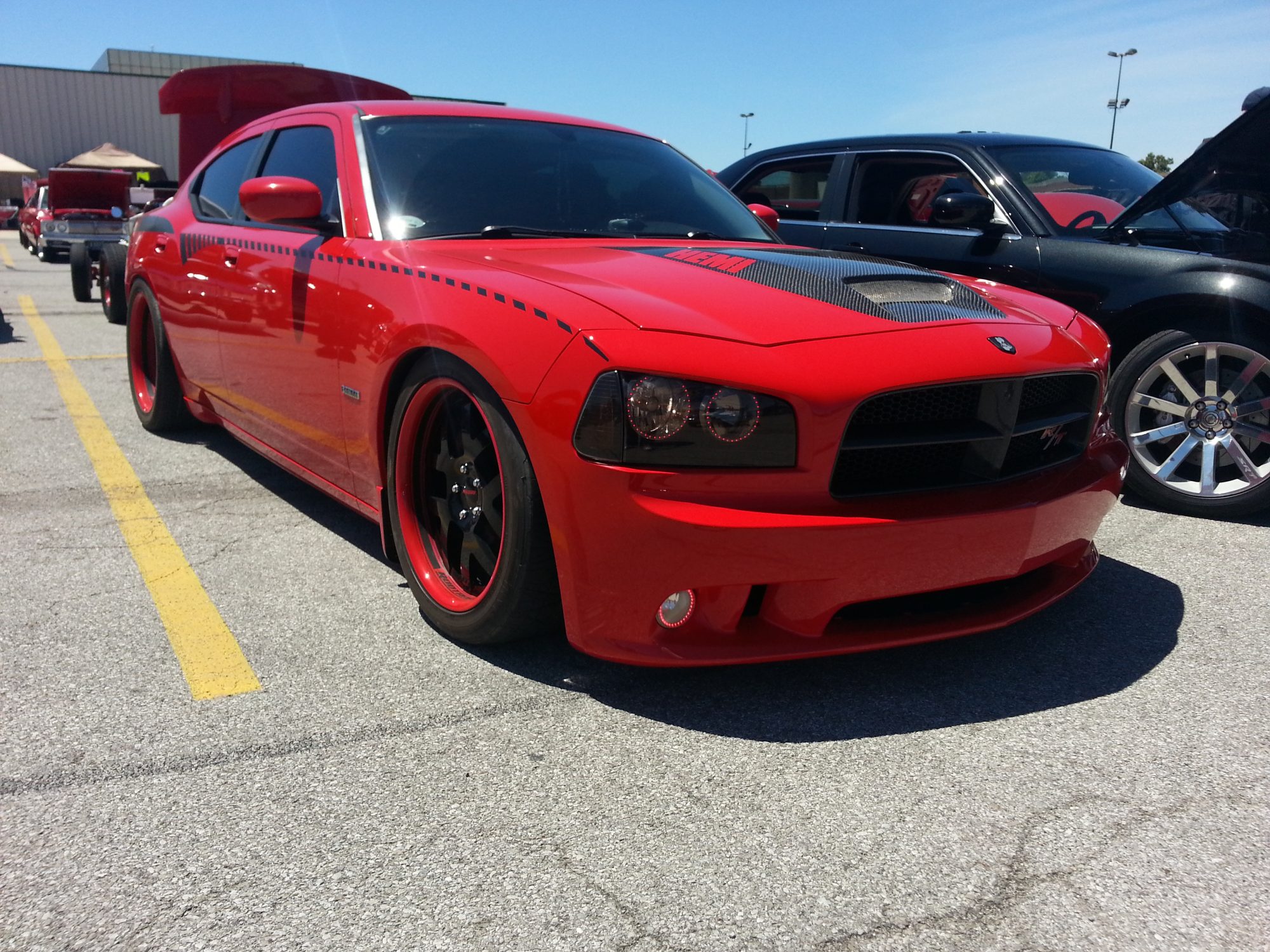 There was a lot more that attracted Anthony to purchasing the 2006 Charger Daytona than its eye-popping color, cool styling and 350-horsepower 5.7L HEMI V8 engine under the hood. "I wanted this car so that I could be a part of the community and not just sit on the sidelines and observe, the camaraderie and experiences with the people are what takes your passion for the cars to another level. I experienced it back then and I have seen it multiple times. You make a declaration that you will leave the car stock, start modifying it, trade it in for a newer model, start modifying it, the cycle never ends. That is almost always driven by the community and people you hang out with. I am guilty of it too." That's for sure, as Anthony's Charger Daytona has tons of custom one-off pieces added, such as a full carbon fiber hood, trunk and front grille. He's aptly named his 2006 TorRed Charger Daytona "Carbon Copy", while his other ride, a Plum Crazy 2007 Charger SRT8, is affectionally called "Purple Haze". Anthony's a big fan of high-impact colors and as he likes to admit, "It's fun to have a car that I can spot from across the parking lot and does not look exactly like every other car on the road."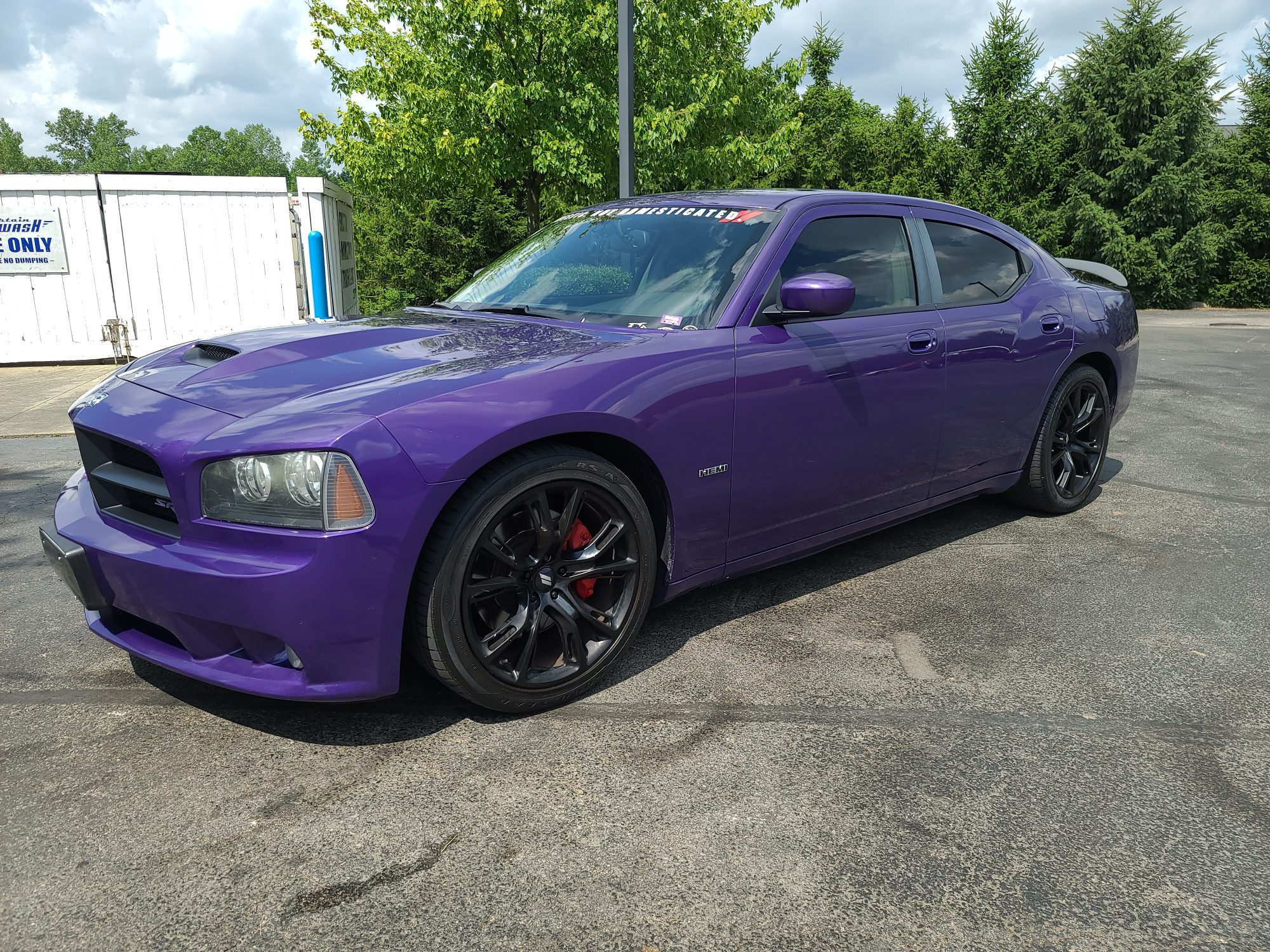 Soon, Anthony was hanging out with like-minded Modern Mopar enthusiasts, but it was a chance discussion with a co-worker that would make a lasting impact on his life. "I worked with a gentleman who owned a Challenger R/T, but we never chatted. He was on the verge of getting rid of it until someone introduced him to me because they knew I was into late-model Mopars. This gentleman got involved in our local car club, started going to car shows, modifying and drag racing his Challenger R/T, traveled to events, and even bought new Challengers with even more horsepower to play around with and race. Unfortunately, we lost him a year ago, but the LX Community made a big difference in his ownership experience and ours. He was like family and will be greatly missed," said Anthony.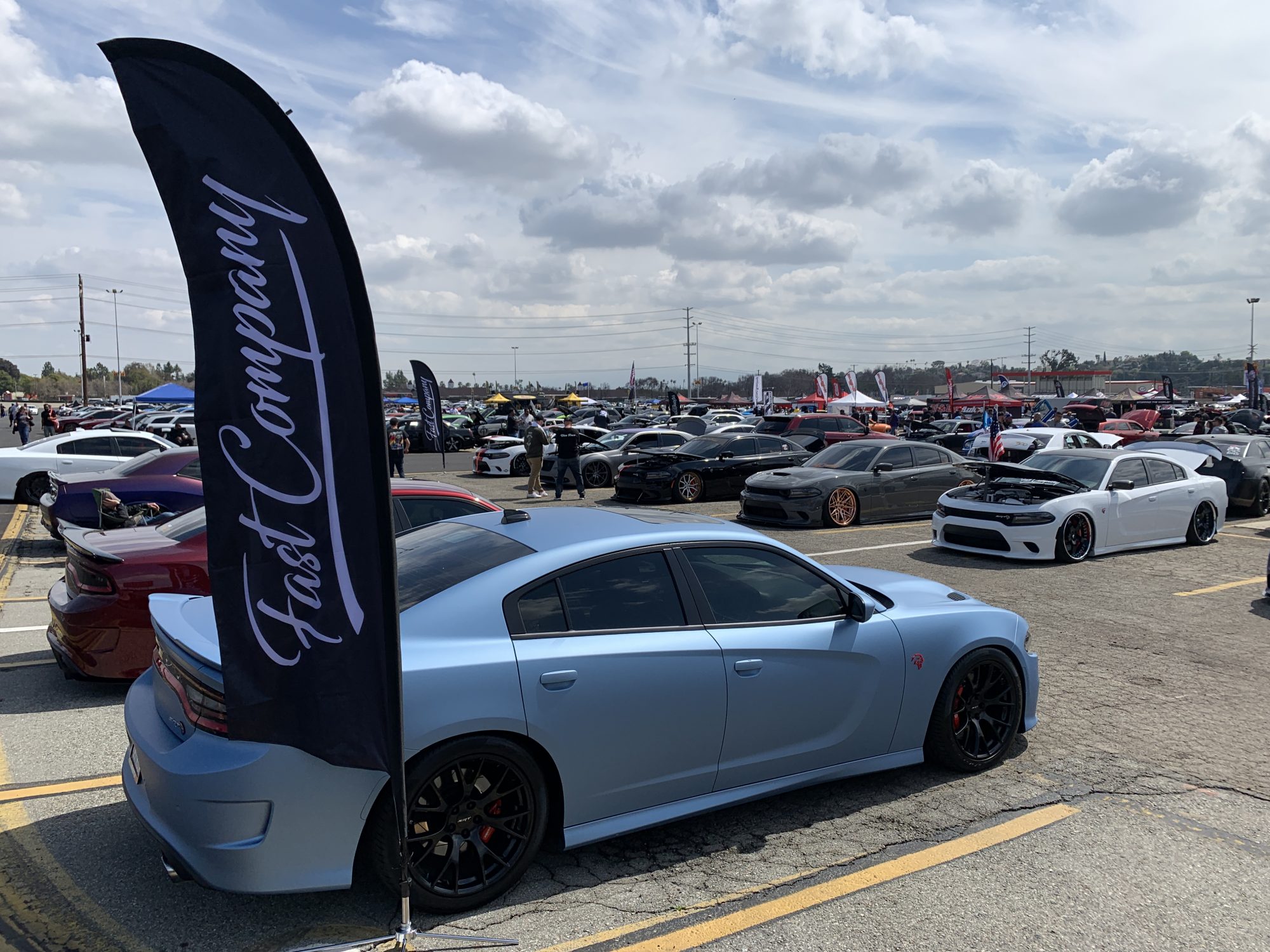 Anthony's been involved in the community for over a decade and has made a huge impact in growing the culture and lifestyle. "I attribute a lot of that to the early years of being involved in the internet forums when these cars hit the market. Everyone bonded over the same excitement of the cars and you felt like you knew everyone, and they knew you. It is the same principle that I kept in mind when I started LX & Beyond Nationals," commented Anthony. "Right now, there is an enthusiast out there that wants to be a part of this community and the car hobby based on the people and interactions. We are all influencers whether we think so or not and all have an impact on someone."
Through Anthony's social media channels and in-person meetings with other owners, he's showcased the passion and excitement behind the Dodge brand. He's been active in the LX community since 2005. Back then, enthusiasts shared information and communicated via internet forums. Everyone had online handles and Anthony's was "Turbobuckeye" and he still goes by this name even today. Over the past decade, Anthony has become a major influencer in the LX Community. "I do not care what is under the hood, it's not always relevant. Agreeing with everyone's taste or style is not required, but appreciating the level of passion is. If we all did the same thing to our cars, it would be boring," said Anthony.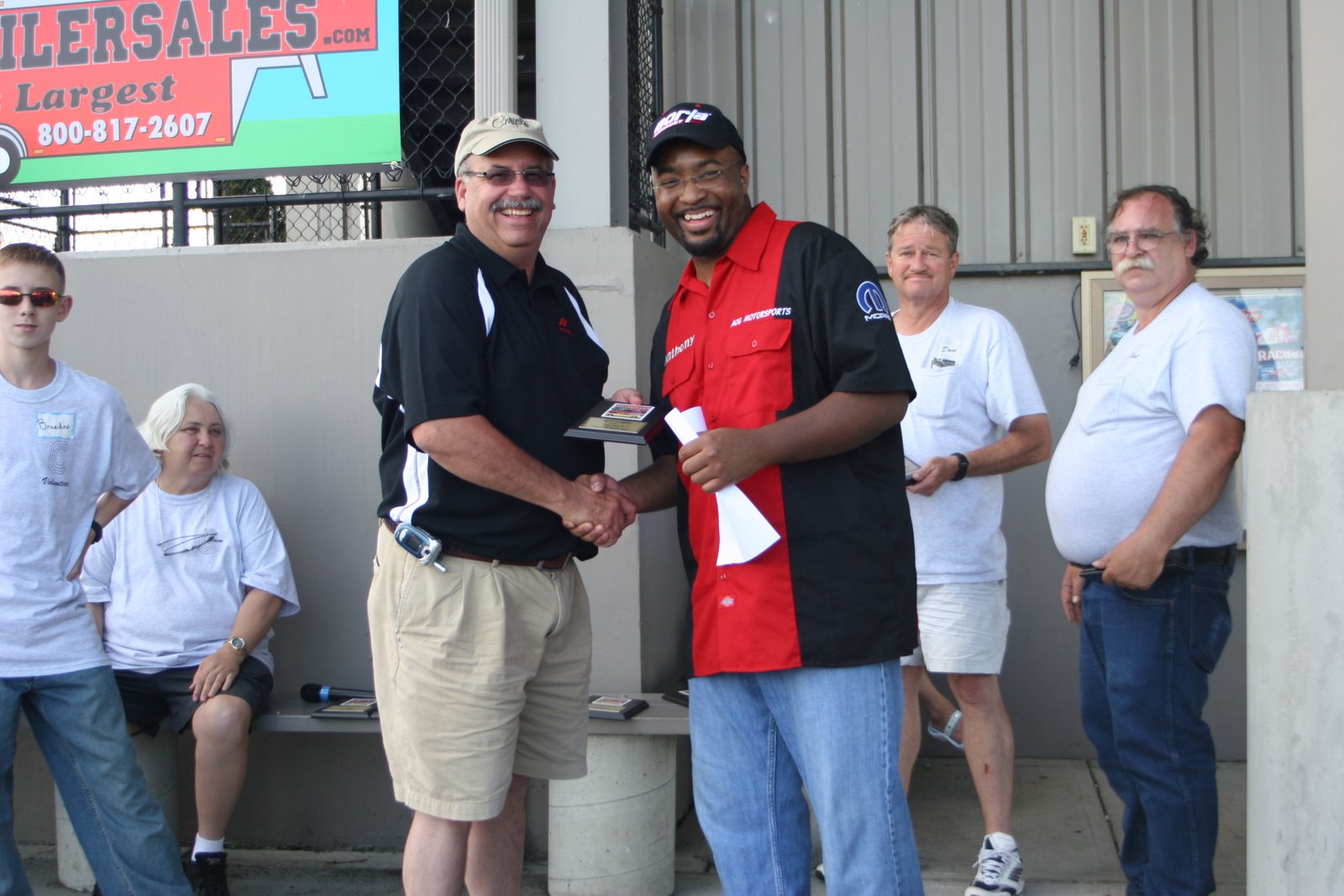 In recent years, Anthony has travelled across the country to support other events. These have included the Lone Star Mopar Fest in Houston, HEMI'nsanity in Detroit, and the biggest show of them all, the Spring Festival of LX in Southern California. "Anthony has been a part of the LX community since I can remember. He has attended a number of events over the years and has his hand on the pulse of the community," said John Fortuno, organizer of the Spring Festival of LX. "Anthony understood that Spring Fest goes beyond the cars and is about meeting with Dodge and Chrysler executives, designers, engineers and, most importantly, the enthusiasts. He has been a tremendous help with an outsider's view and is always looking out for the best interests of the community. I have connected with Anthony at multiple events over the years and across the country. With his connection with other established events in the community, Anthony is an asset to all."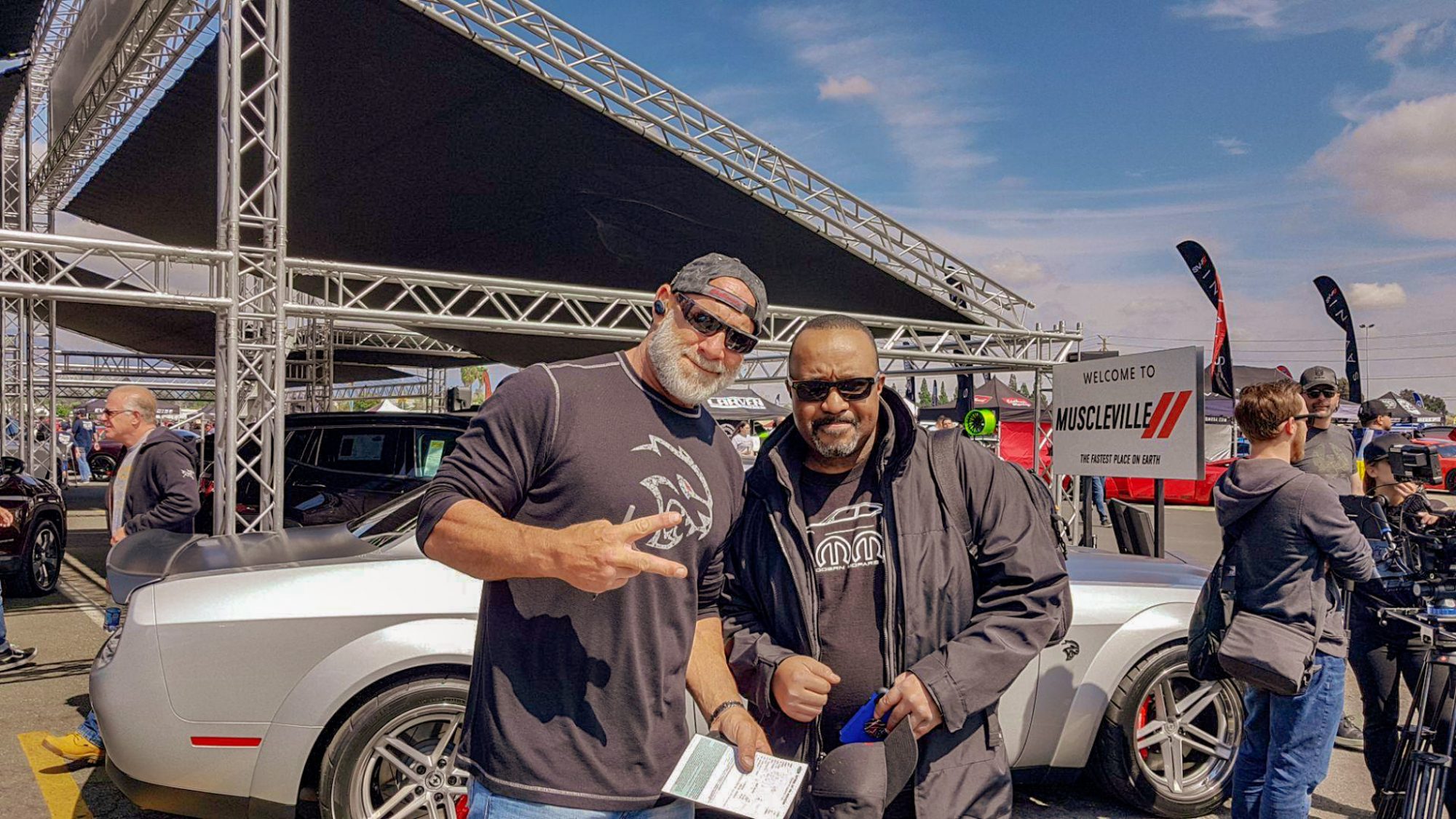 Anthony is also on the leadership team of All Modern Mopars of Ohio (AMMO), the largest late-model Mopar club in Ohio. They organize everything from cruises, meet-and-greets and car show attendance, club-run drag racing series and charity events to raise money for various local community causes. Anthony admits he gets way too much credit for the work the club has accomplished and acknowledges that it takes a team of dedicated enthusiasts to coordinate so many great events. Looking to the future, Anthony is hopeful the hobby doesn't make the same mistakes as it has in the previous decades. "I hope that the car enthusiasts that got into the hobby in the 1990s and 2000s do not make the same mistakes the previous generation did by not including the cars of the future. It took about 10 years before the newer cars were finally accepted as competitive in the car show field and the drag strip while getting a place to showcase at all the national events. Let us not repeat that mistake again in the future. We have to bridge that transition and include all car enthusiasts now instead of 10 years from now. If we can do that, it will be much better for the hobby," noted Anthony.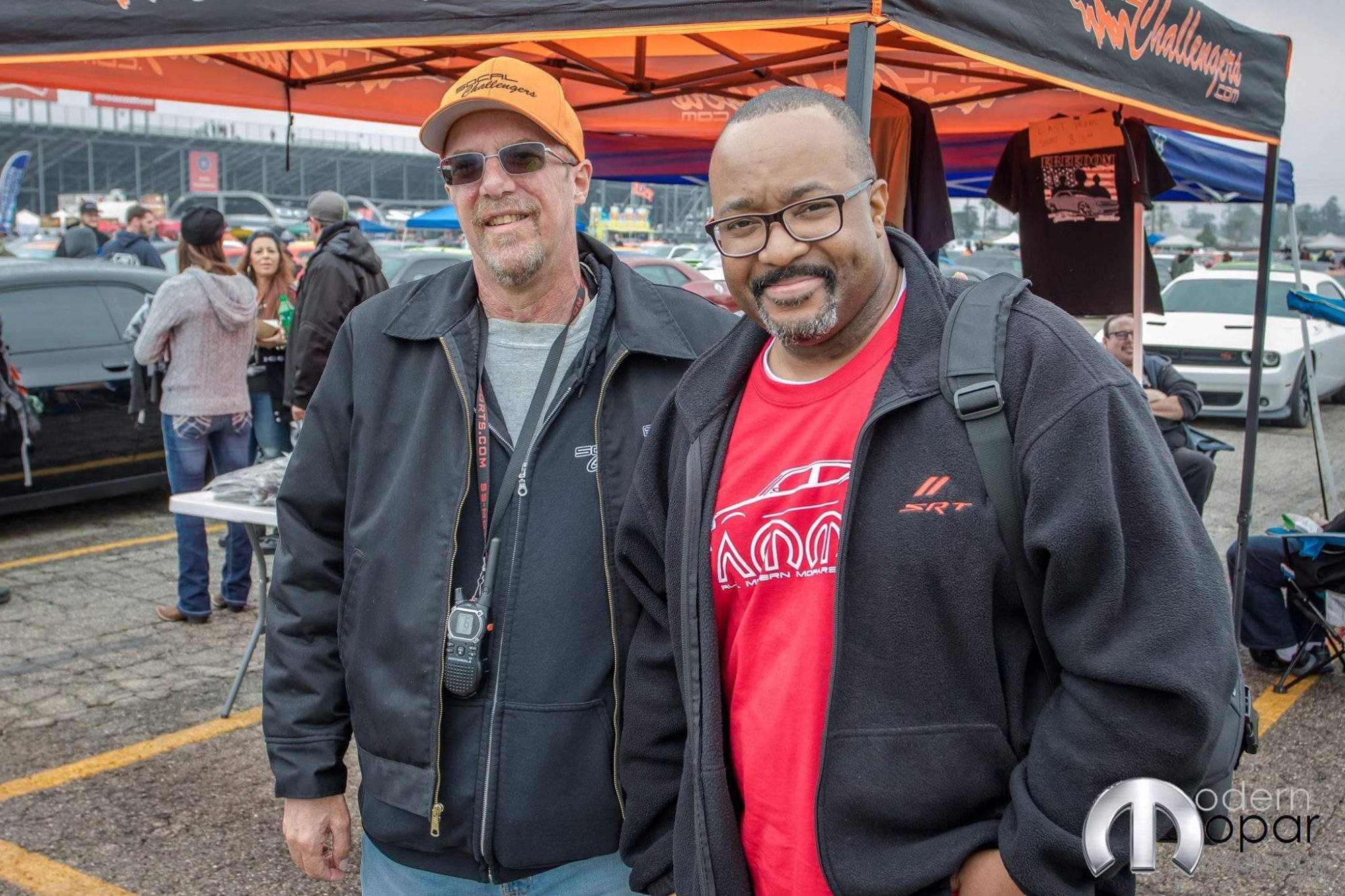 When asked if he considers himself an influencer in this hobby, Anthony was humbled and had this to say. "I am honored to even be considered an influencer. I hope that my genuine enthusiasm for the Dodge brand and the Mopar community is understood through my actions. I am positively influencing and helping others. Being an influencer is never about chasing likes and follower counts. It's crediting sources, providing factual information and focusing on having quality interactions with everyone. I learn a lot of information just as often as I share information."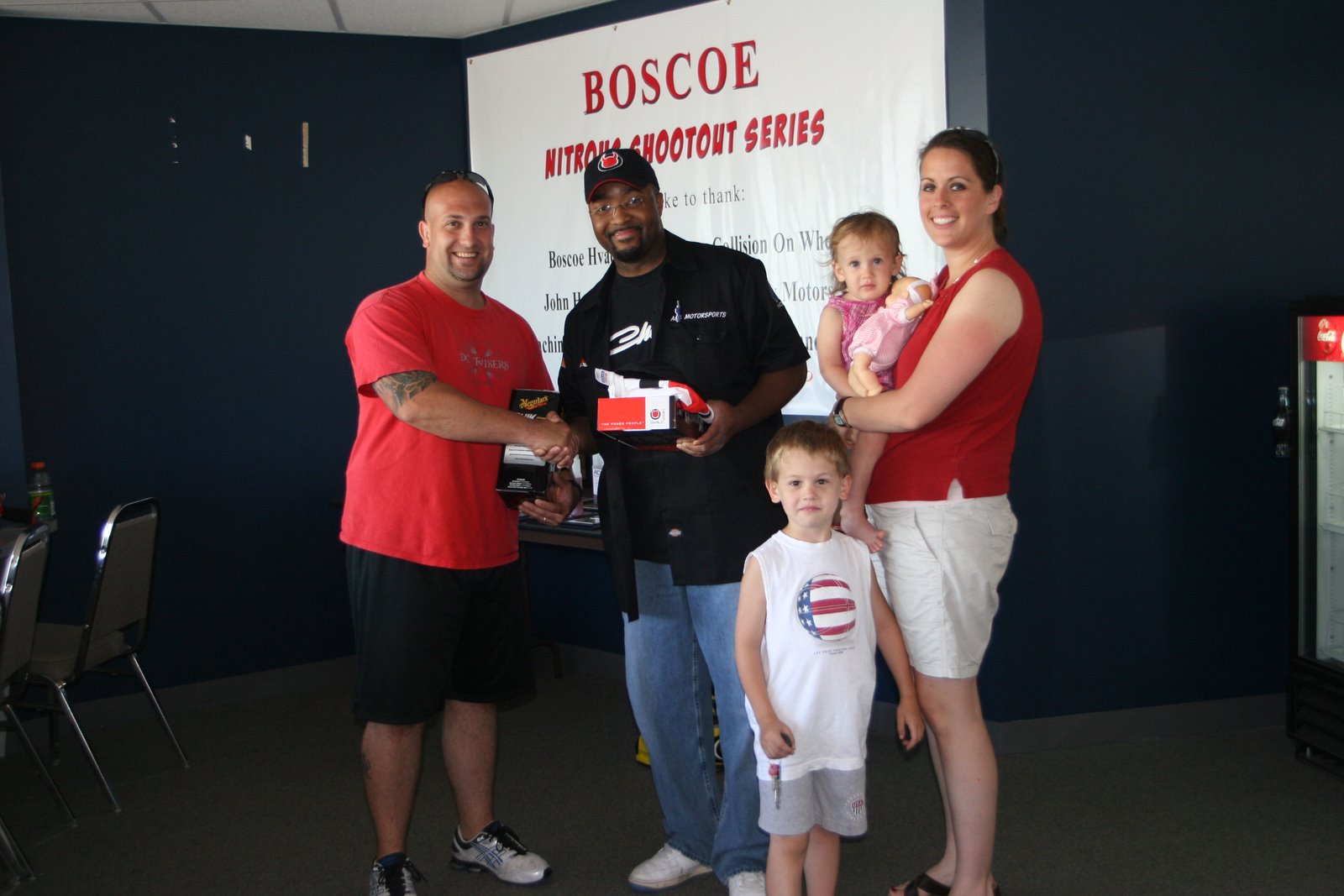 Anthony knows he's had the honor and privilege of working with many passionate and genuine Mopar enthusiasts over the past 15 years. There are too many to list, but one thing is certain: we're lucky to have someone like Anthony who puts his heart, soul and love into this community to make it better for all!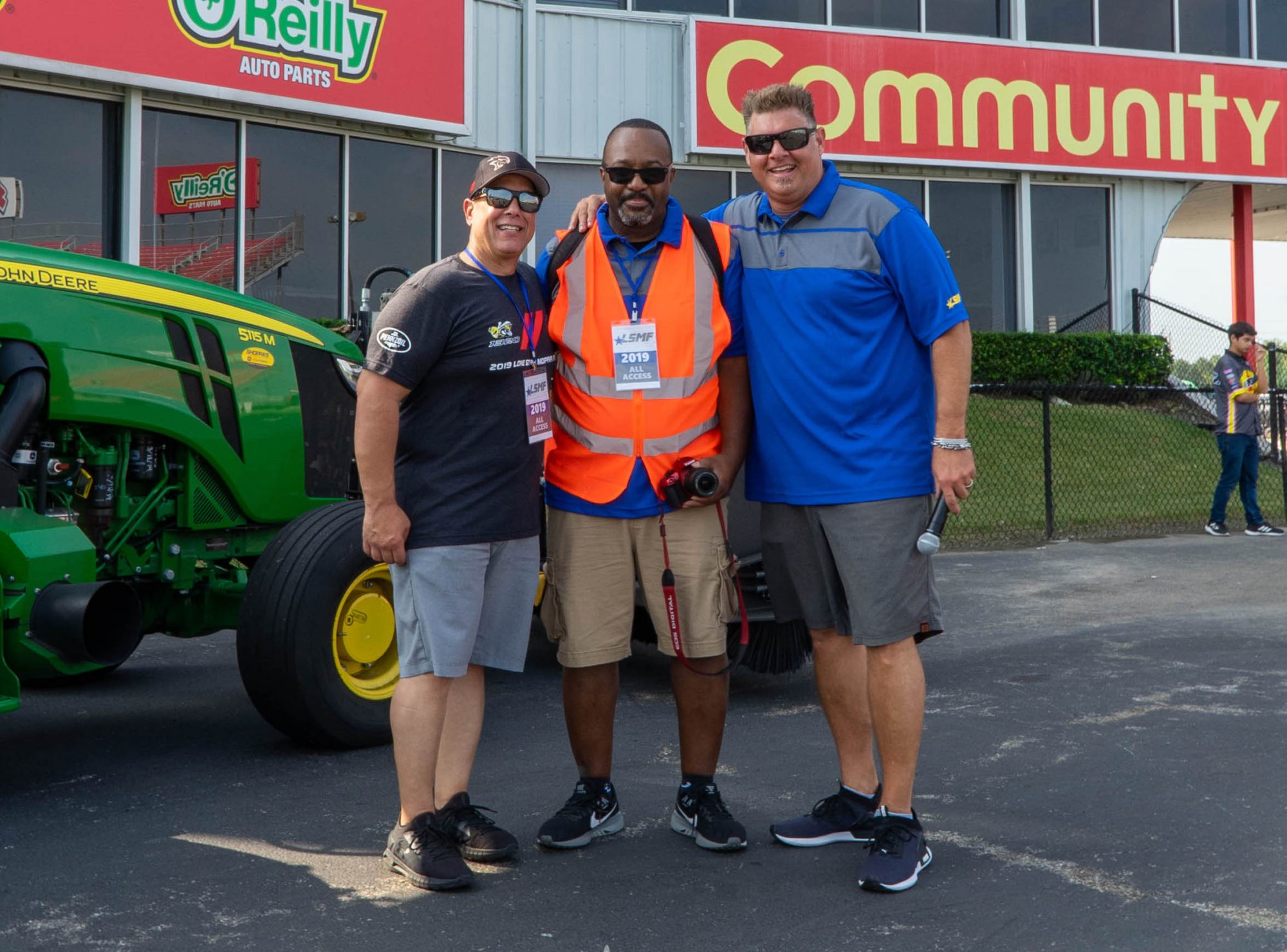 Comments
Comments
Previous