Snakes & Snails – 1,200hp Dodge Viper
2 years ago Owners + Clubs
Many SRT® fans consider the last-generation Dodge Viper to be the most balanced and highest performing machine to ever come from the brand. How could you not? From style, to function, to performance, the Viper has few competitors. What could possibly be done differently to make the snake even more "charming"? Well, ya'll know me; I gravitate towards the insane people that can't leave a good thing alone. Let's find out how and why someone would build a twin turbo Viper. I got together with a certain fella named Randy to give us the rundown on his insane 2013 Viper.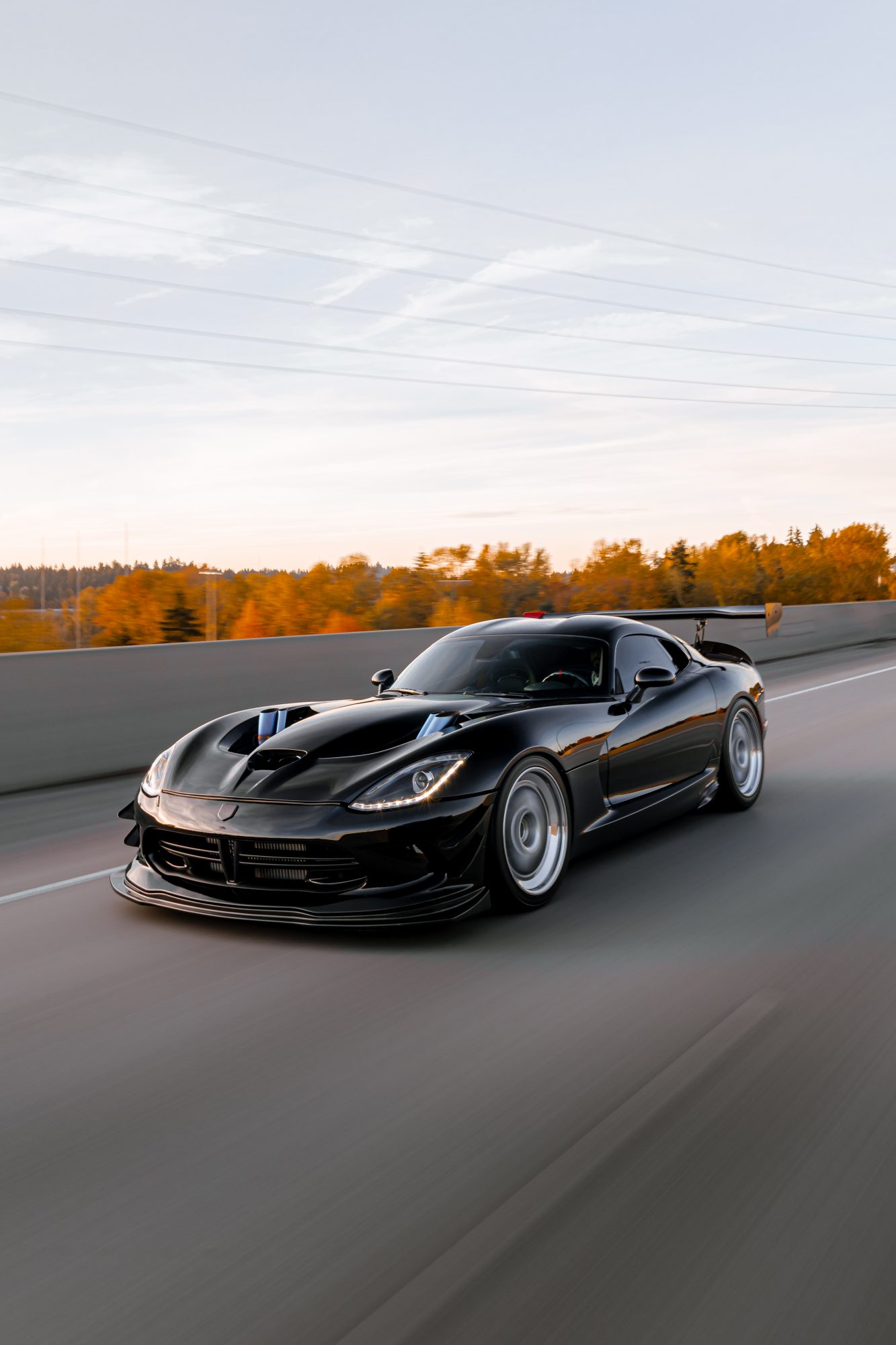 SRTMush: So fill us in on you.
Randy Johal: My name is Randy Johal. I live in Seattle, WA. I am a self-employed gas station owner and operator.
SRTMush: Tell us not only when you jumped into cars as a passion and when did Dodge come into the equation? What cool vehicles did you own prior to this?
Johal: I've been into cars since I was a kid. It started with hot wheels, then into RC cars and so forth. I got into the Dodge game in 2016 when I randomly came across one for sale. Previously, my favorite vehicle was a 2008 Mercedes CLS 55 AMG. The vehicle had a Brabus carbon front grill, Rentech lowering module and custom HRE 840r series wheels.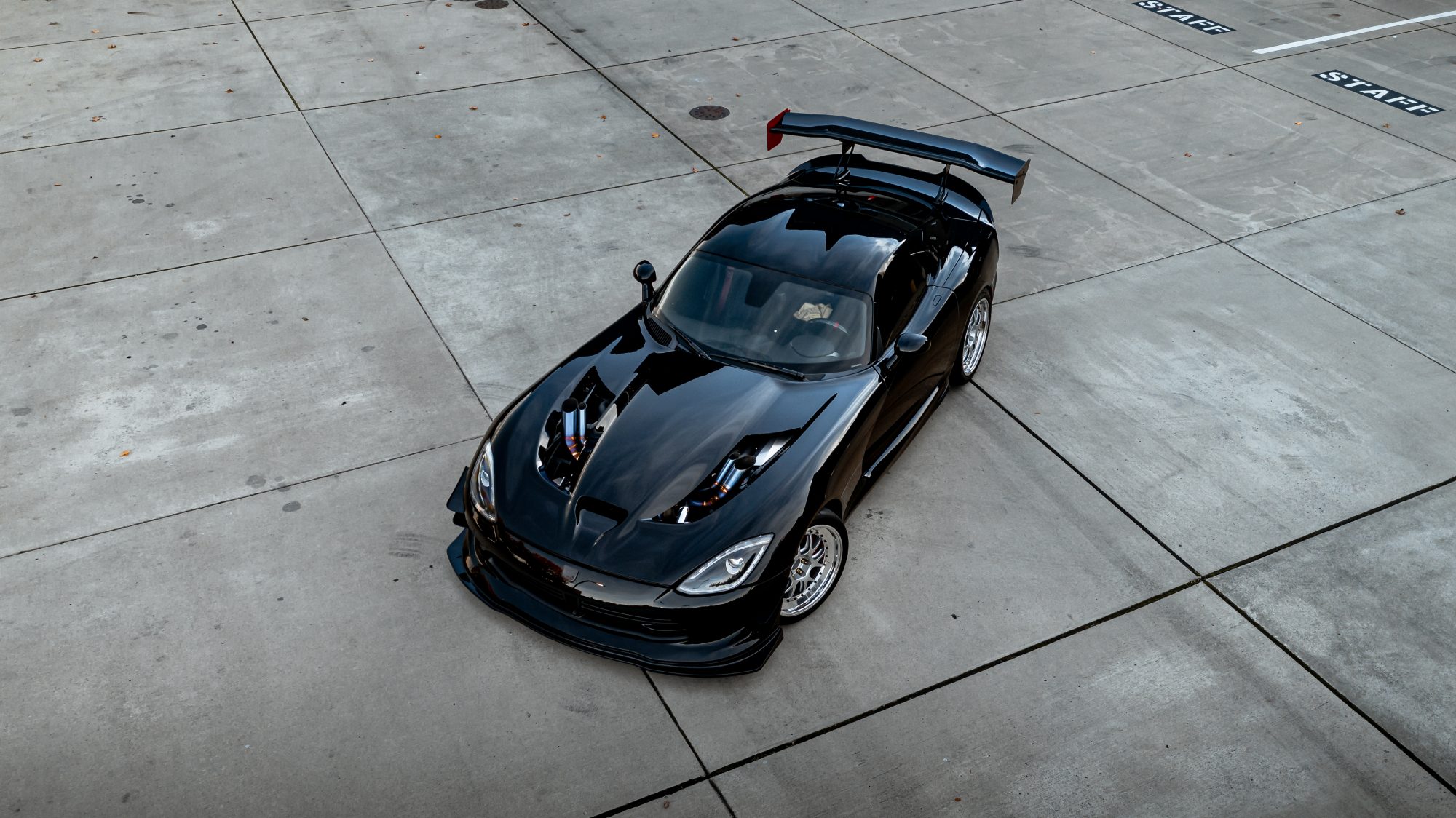 SRTMush: What lead you to purchase a Viper?
Johal: In 2016, I was looking for a new car to purchase. It's funny because I wasn't even looking to purchase a Viper. I was searching for a 2006-2007 996 turbo Porsche. I went to service my Range Rover at the Jaguar- Land Rover dealership. As I was waiting for the vehicle to be finished, I was walking the property looking at vehicles. Towards the back of the lot, I saw the front half of [the Viper] sticking out in a parking spot between two other cars. I approached the car and fell in love with it. Apparently, it arrived that same day, which is why it was in the back lot. I grabbed a salesperson and took it for a test drive. The car was FAST and I loved the way it looked. We arrived back at the dealership and I purchased it.
SRTMush: When you purchased the car, did you have any preconceived plan of doing a build on it? What lead to doing such an extensive build?
Johal: I didn't plan on doing much to it. I was more focused on headers, exhaust and a tune at most. I wanted more power once I was comfortable with the current power the vehicle was making and that just kept growing, and still is.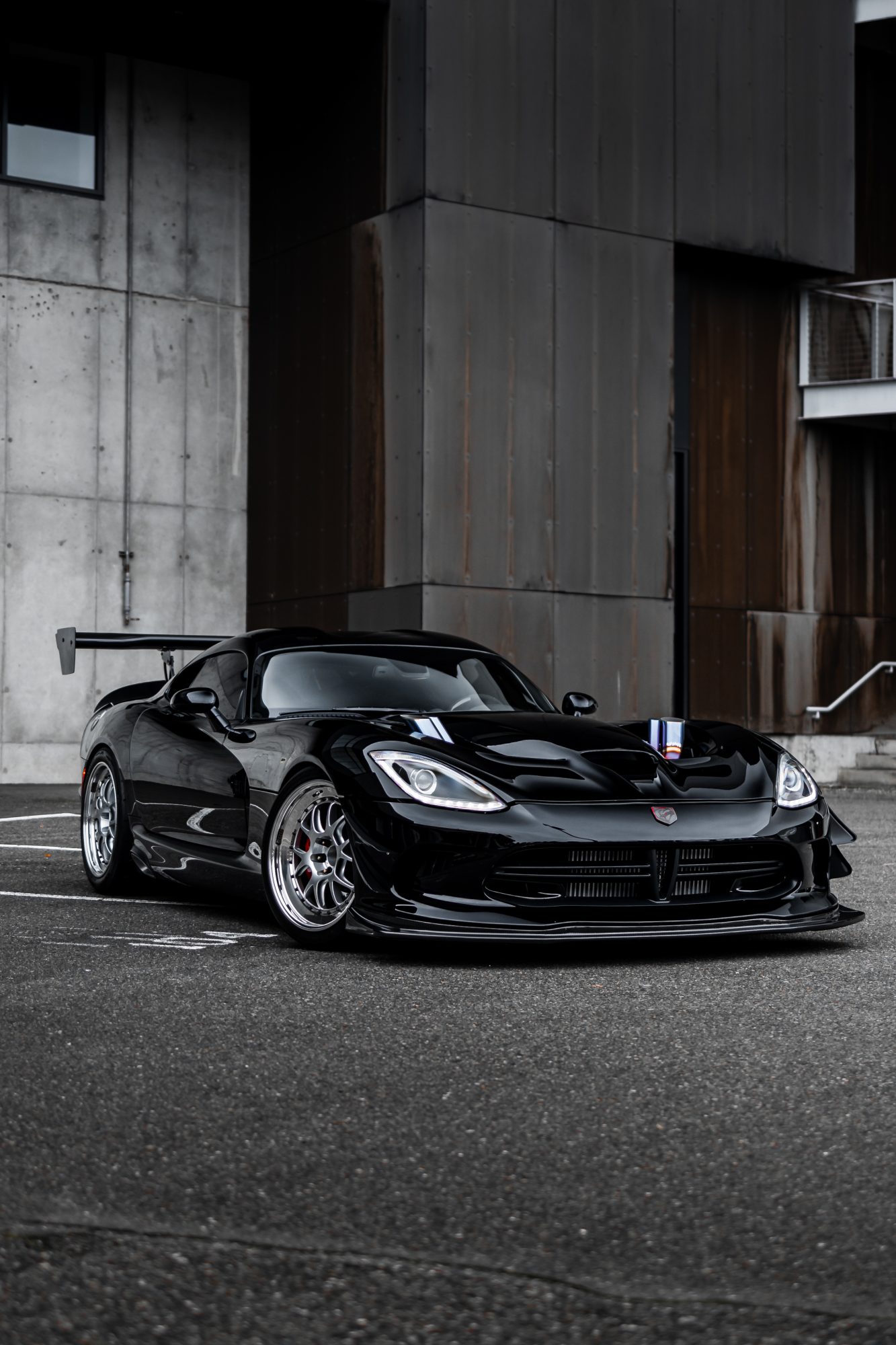 SRTMush: When you set off to start modifying it, what were your goals?
Johal: When I first started modifying it, my goal was 1,000whp. I had a Prospeed F1X supercharger kit with 100 shot of nitrous on the vehicle prior to the twin turbo build. My car, at that time, was the first Viper to have John Reeds Motec M150 PNP kit. The supercharger kit was awesome, but soon after, I found myself wanting to switch over to twin turbos. I sold the kit and began the twin turbo build. I wanted to build an insane street machine that could win some 1/2-mile roll races.
SRTMush: Are you into any other types of motorsports?
Johal: I have been riding motorcycles for about a decade. I am a big fan of MotoGP and I have had some track days as well. I own a 2016 Yamaha R1M.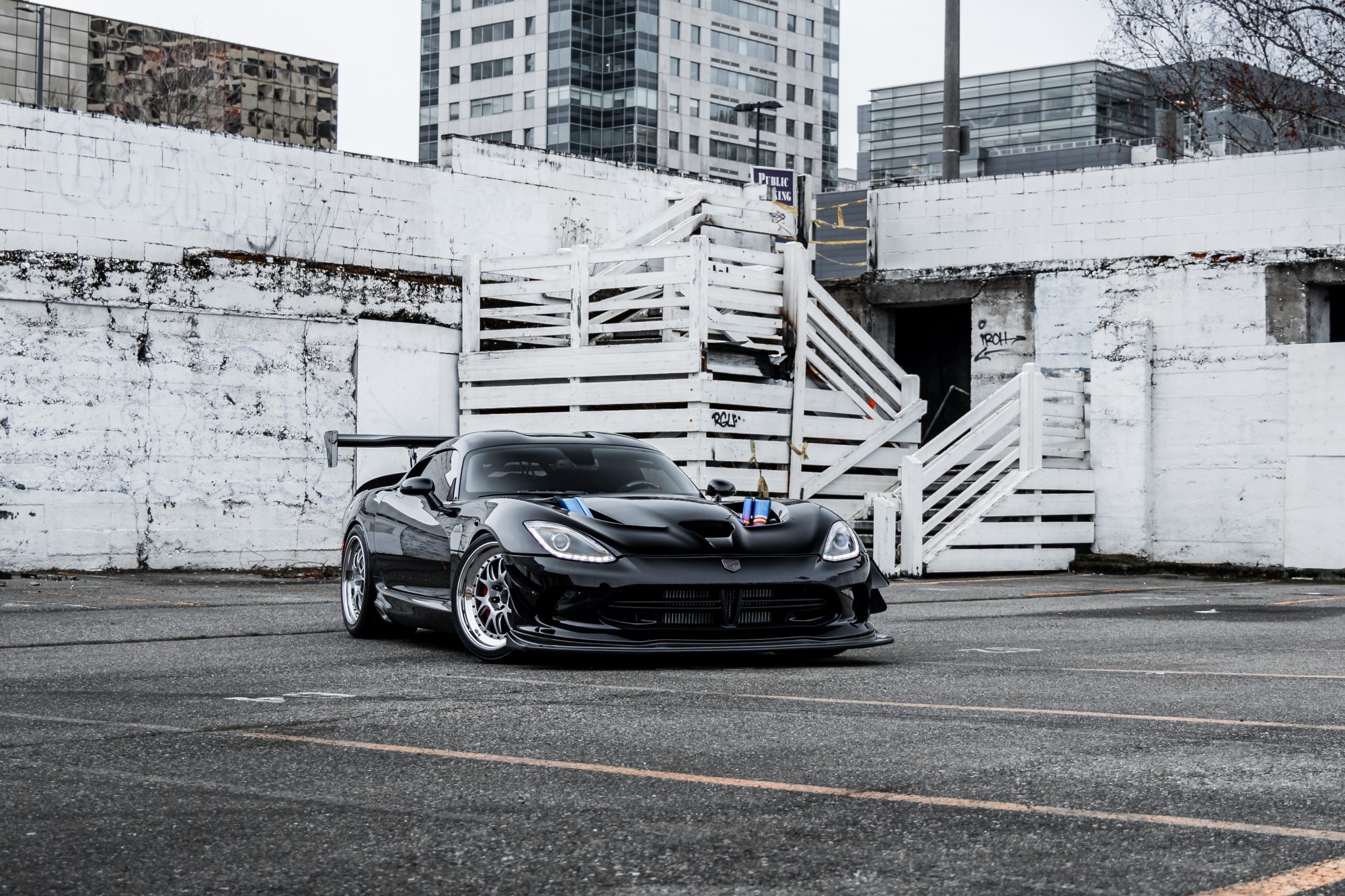 SRTMush: Who built the car?
Johal: Fuse Fabrication built the turbo kit; however, Rampage Fabrication had to rebuild my exhaust with neighboring wastegate up pipes.
SRTMush: Can you give us a rundown of the car and build?
Johal: The car is a 2013 Dodge Viper SRT, which I purchased in 2016, and as of today, she makes 1,043whp and 979wtq on 92 octane. On race gas, she laid down 1,208whp and 1,037wtq.
Exterior Mods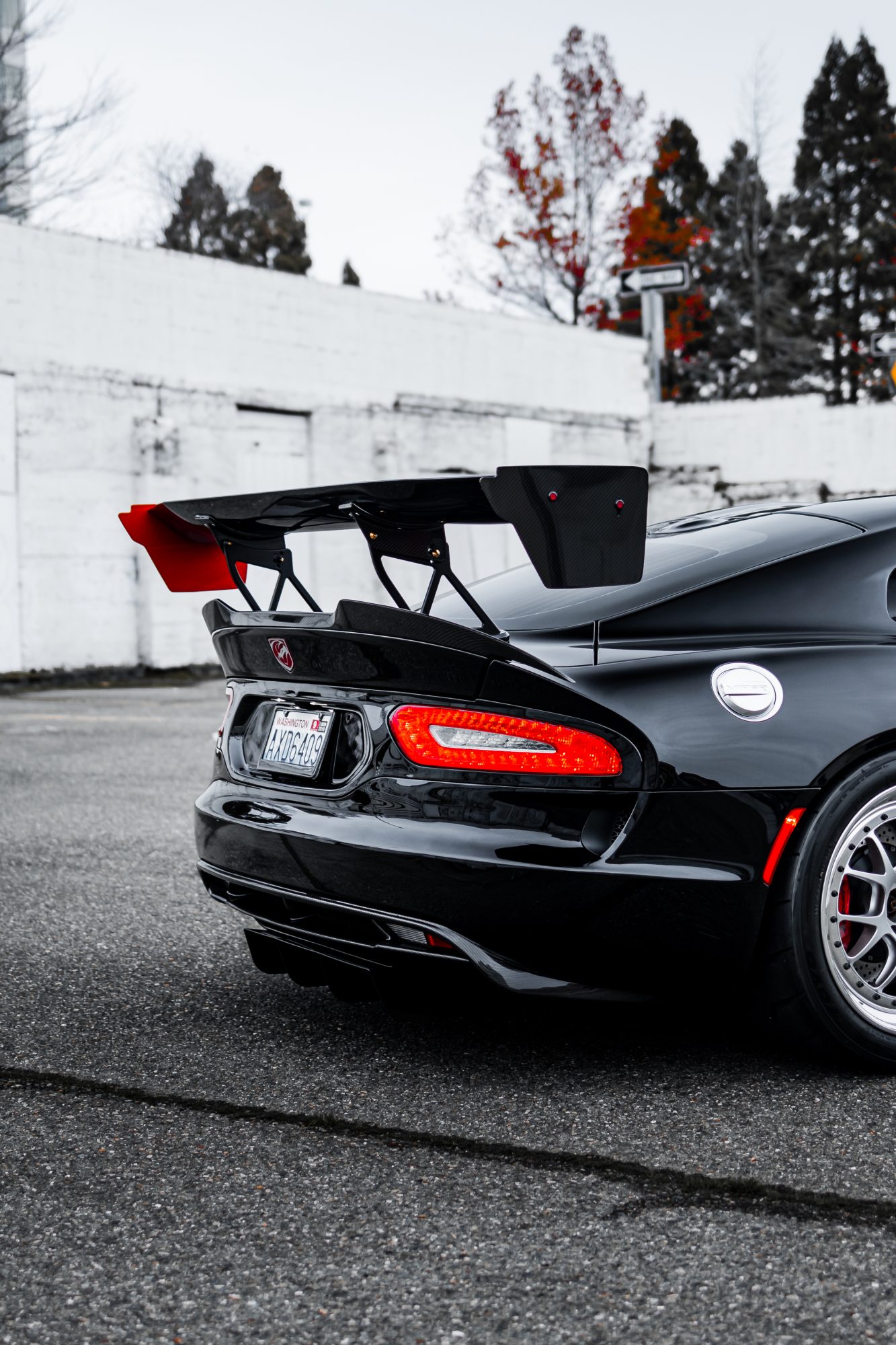 Body/Aero:
APR carbon fiber front lip
APR carbon fiber canards
APR carbon fiber GTC-500 wing
Carbon T/A spoiler
APR carbon fiber OEM diffuser
Custom Josh Avery diffuser
OEM Dodge Viper hood
Custom Dodge Viper badge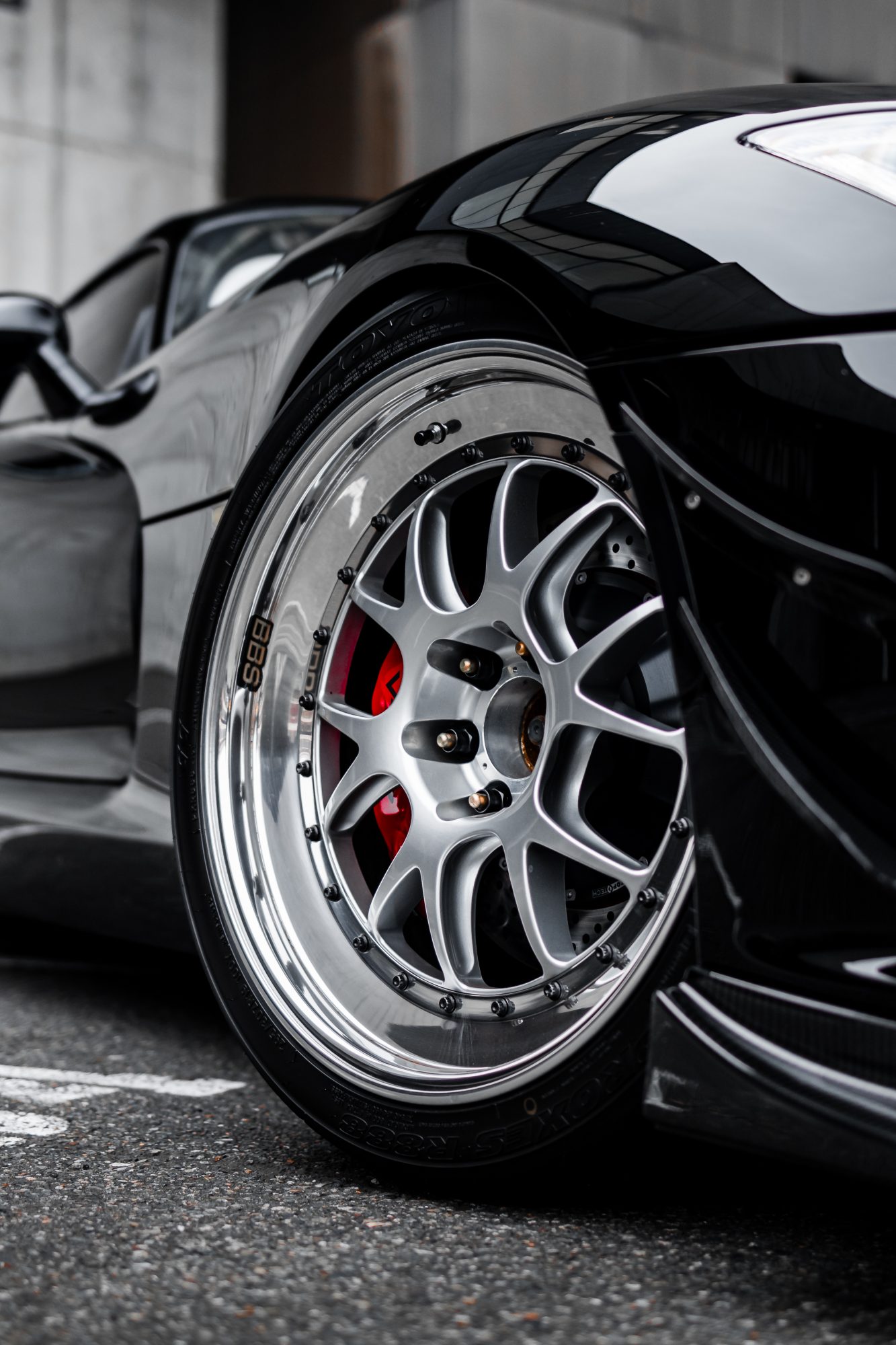 Wheels/Suspension/Brakes:
BC Racing coilovers
Swift springs
Stop Tech two-piece rotors and pads
Custom-made BBS E01/E06 race wheels
Toyo R888RS
Performance: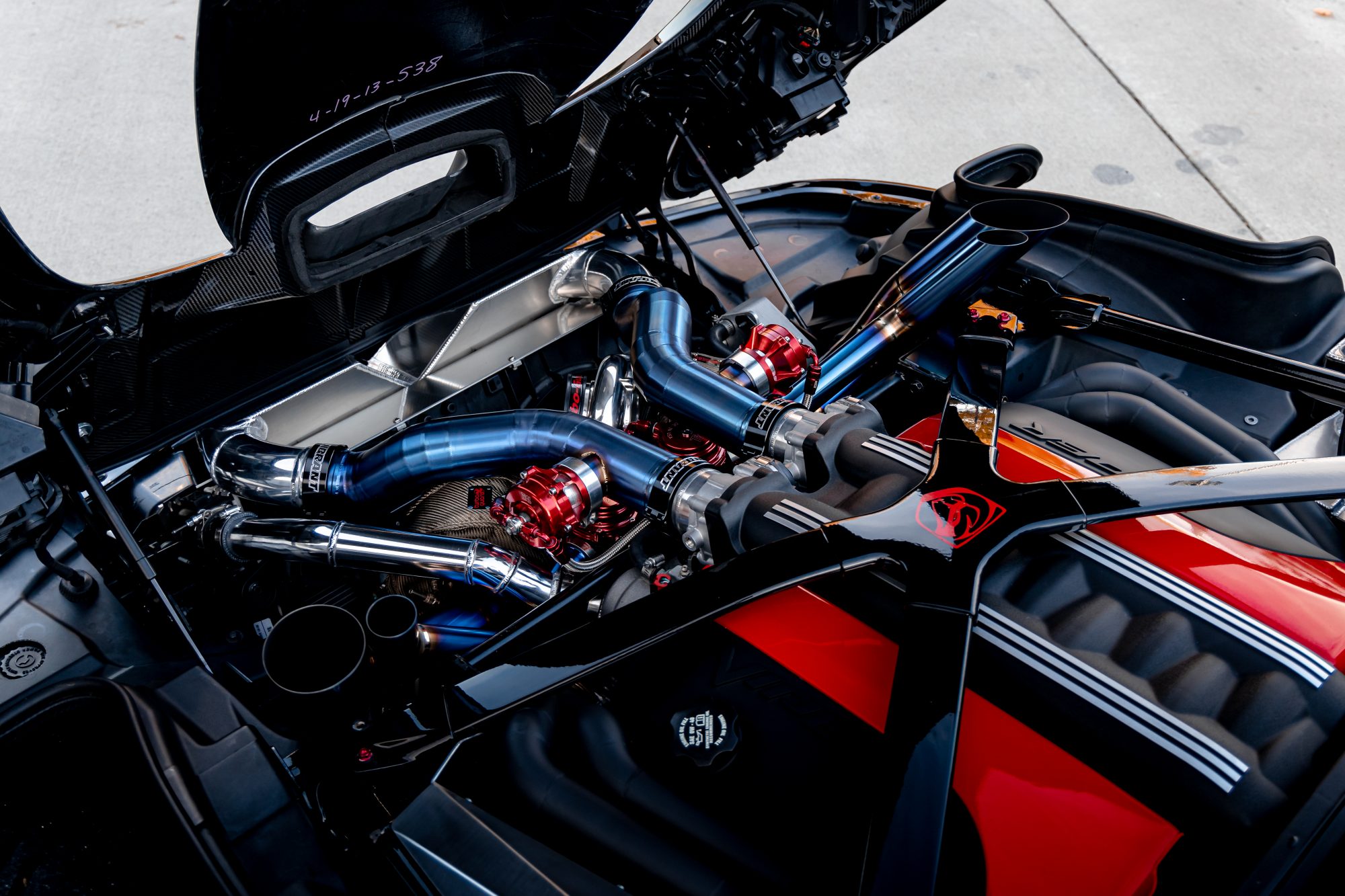 Custom top-mount twin turbo kit
Rampage Fabrication custom titanium exhaust
Mirrored precision 64/66 turbos
Tial Sport wastegates/blow-off valves
Custom AN fittings and lines
Custom catch can
John Reed Motec M150 PNP kit
RSI Racing fuel system
Mantic triple disk clutch
Interior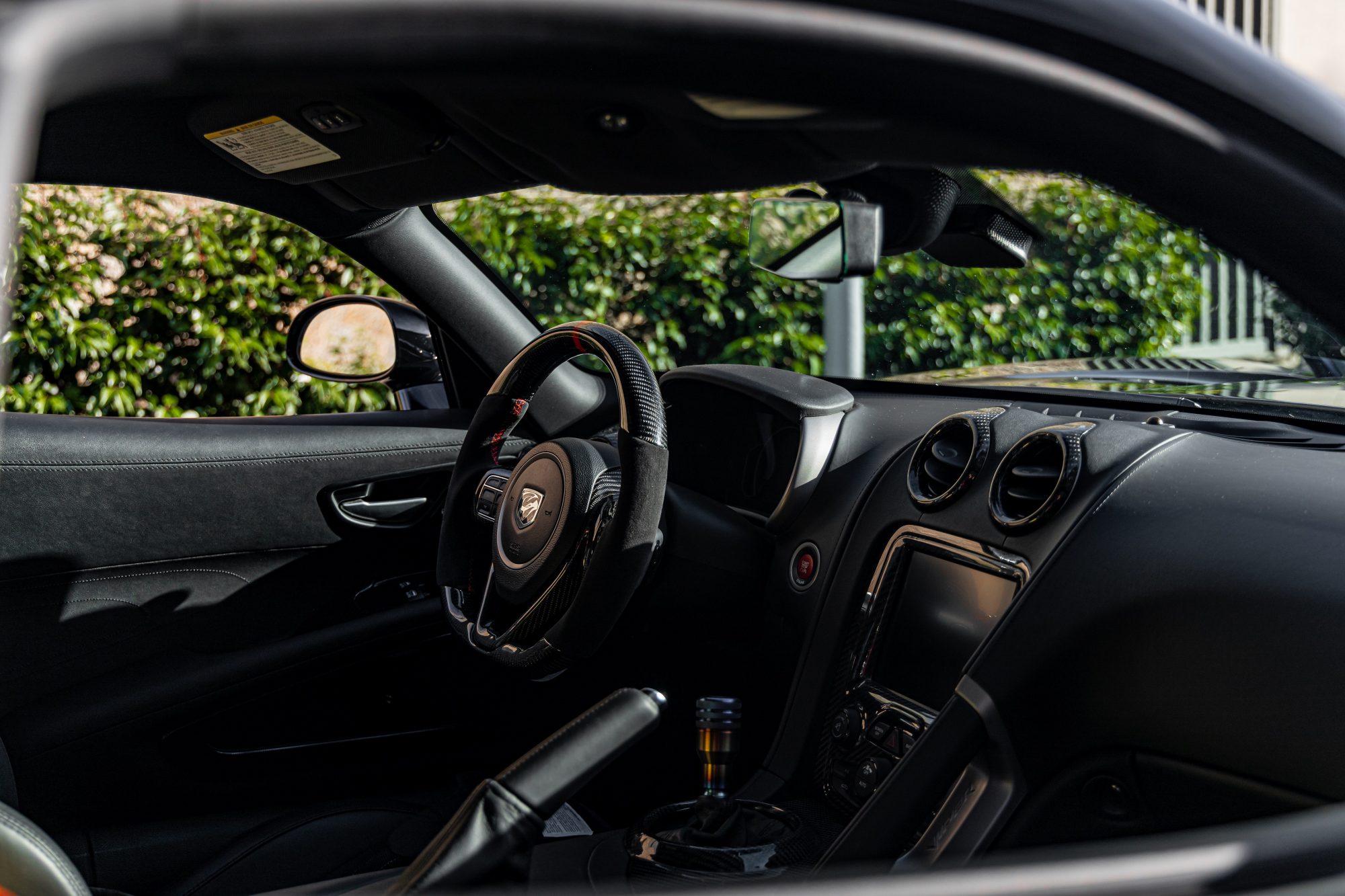 EndlessRPM carbon fiber steering wheel
TeamTech custom 6-point harness
Custom roll bar
Red seat belts
Custom titanium shift knob
Fire extinguisher
SRTMush: Now that the build is "complete", do you wish you had done anything different? And would you recommend a build like this to other Viper owners?
Johal: I am very happy with the build, I absolutely love it! The car performs great and there are no issues. I am the only gen 5 Viper with a twin turbo top mount kit in the world as of right now. I was originally going to have a rear turbo mount kit like everyone else. My fabricator at the time suggested top mount because there was enough room. I decided to be that one-off guy and proceeded with the top mount kit. I'm currently having a motor built as well.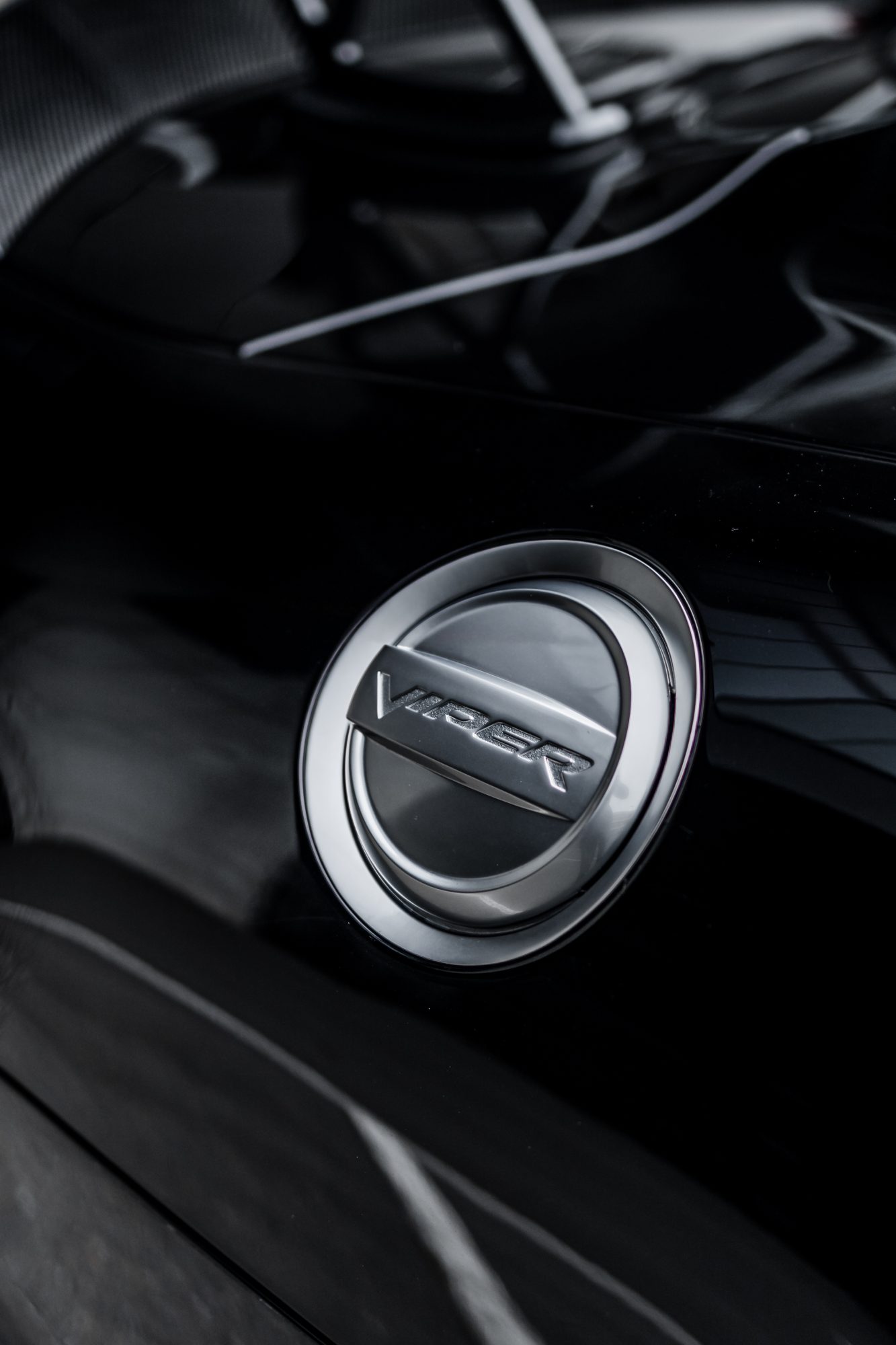 SRTMush: What were some of the challenges with this build? It's not like you can order a turbo kit off eBay for it.
Johal: The main challenges were the headers and heat retention in the engine bay. To be honest, the whole kit fit in nicely. The only trimming he had to do was on the wheel well for the exhaust. I ordered another Viper GTS hood with slight damage to cut up instead of using my original hood.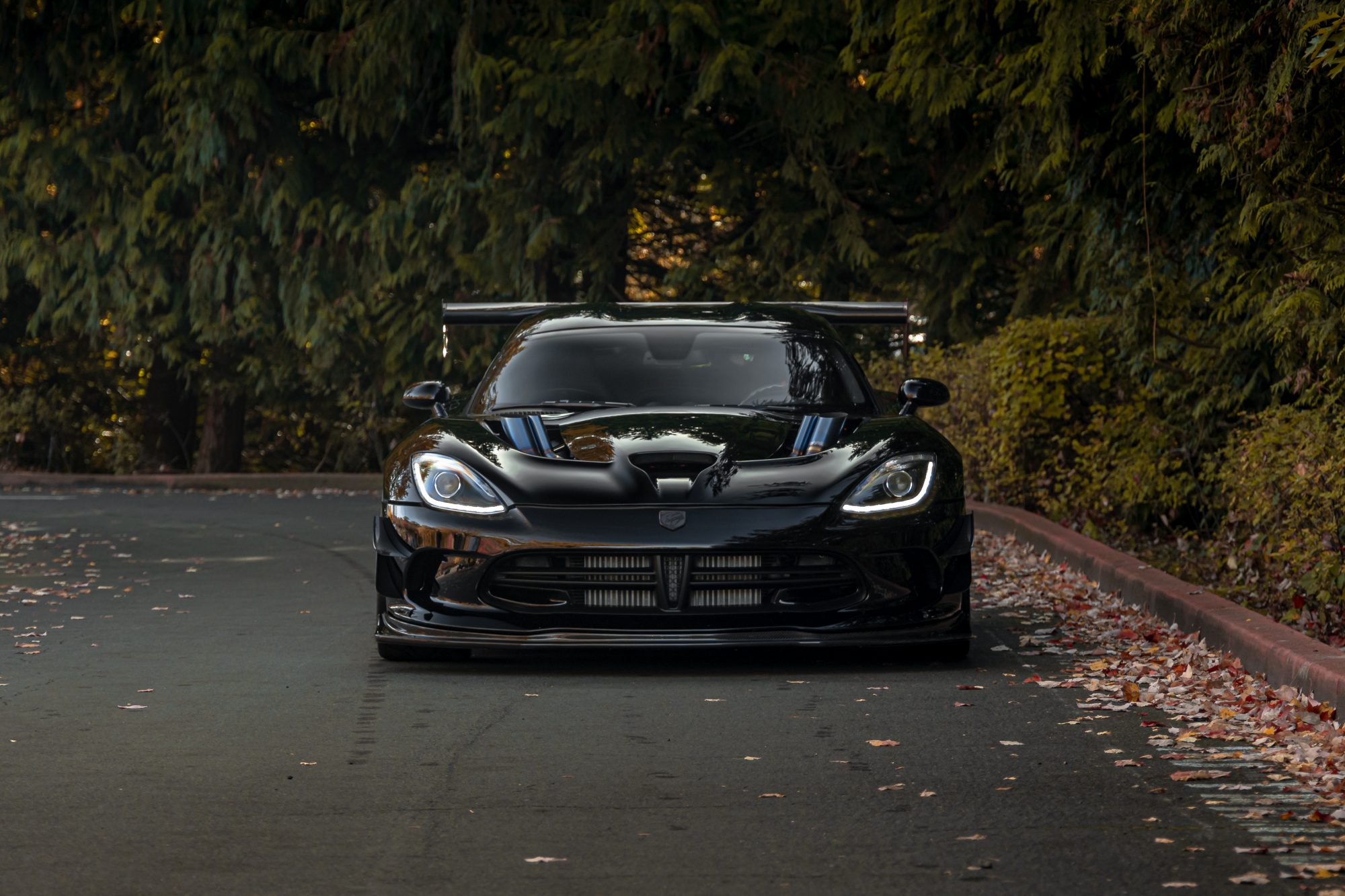 SRTMush: How are the street manners?
Johal: Violent! It's an angry snake coming down the street. Very intimidating, and with a bite!
SRTMush: If you could add another Mopar® vehicle to your garage right now, what would it be?
Johal: 1970 Dodge Charger R/T.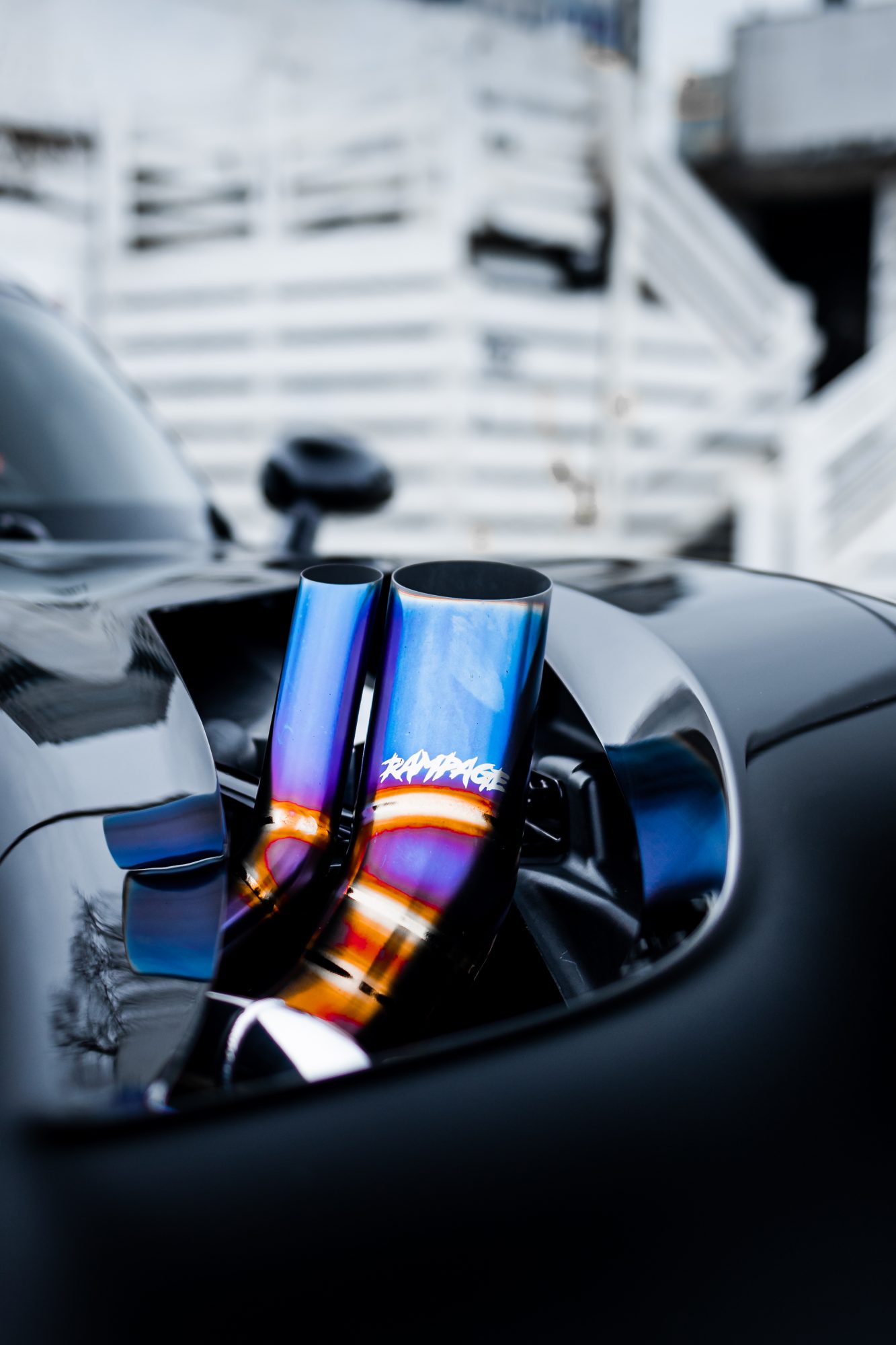 SRTMush: Do you plan on taking the car to any events or races this year?
Johal: Yes, I do plan on attending a few local events this year; and then next year, I'll be traveling around a little with the car. By then, the new motor will be in the car as well.
Check out the epic photo gallery of this beautiful custom Viper, and follow Randy along on Instagram as his build continues @DARTHVPR
If you have a Dodge Viper, you might want to check out Bondurant's new add-on program with the Viper Experience.
Photo Credit: Josh Recker @jrecker.media
Comments
Comments