Labor of Love: Don's 1968 Dodge Charger R/T
2 years ago Owners + Clubs
A diehard Dodge and Mopar® fan for as long as he could remember, Don originally had dreams of a career in the automotive industry; however life happens and plans change. Don's path in life lead him into commercial construction, but as I am sure most of you reading can relate, being a gearhead is not something that just evaporates from your soul.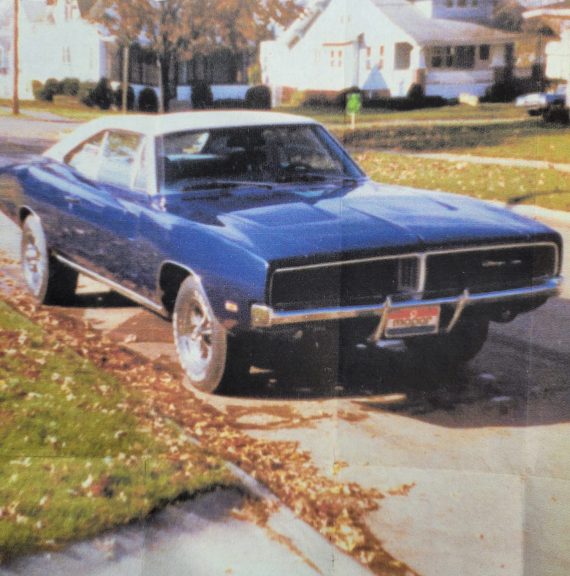 Don had the itch to start some type of wicked build or restoration. As many of you also know, projects like that can cost more money and time than we want to admit. Sometimes simply settling on which car to use can be tough! Eventually, Don made the decision to build a car in honor and memory of a lost family member. Don's brother-in-law, Harold Trudeau, passed away in a motorcycle accident and was a proud owner of a 1969 Dodge Charger R/T. The plan came together to build a Mopar vehicle to fulfill his own personal dreams, and at the same time honor his brother-in-law.
The hunt was on. Don spent several years just searching for the "right" car to start with. Finding good examples of these cars is often no easy feat, but Don was determined to find the perfect car and after searching for several years (and the patience of a saint, I would say) Don located a prime candidate in Galien, Ohio, in 2014. It proved to be worth the wait! The project was launched with a true R/T version of the 1968 Dodge Charger. It was not the prettiest, but overall, it was in great condition. It had been converted to a drag car by a previous owner. Fortunately, it had been done professionally with minimal destruction of the car's originality.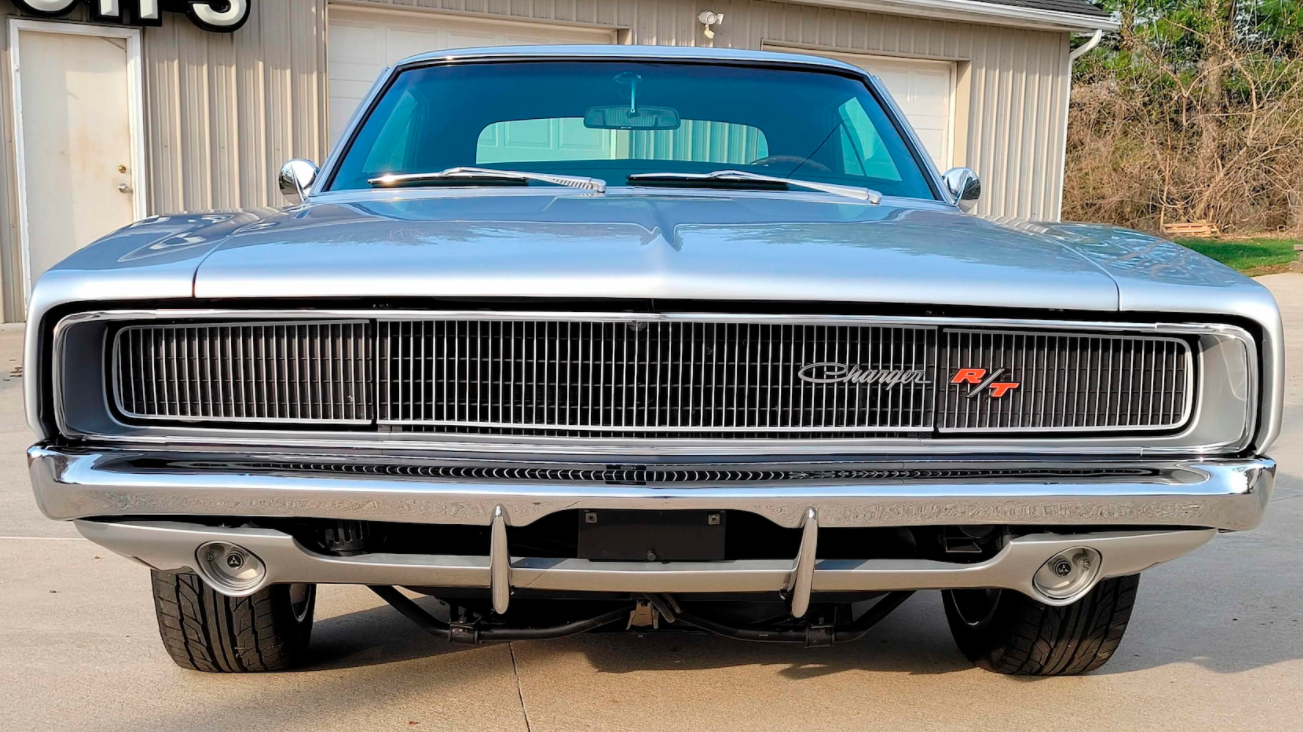 Luckily for us, Don decided up front to not do some back-woods-hack-job of a restoration. As you can see in the finished photos, and many of the build photos through the entire process, no expenses were spared, and no stones left unturned. There are many routes you can take when starting a project like this. Anything from a full custom one-off machine to a 100% restoration to factory specs. Don chose to land somewhere in the middle with only a few VERY tasteful liberties for making the car more modern and practical.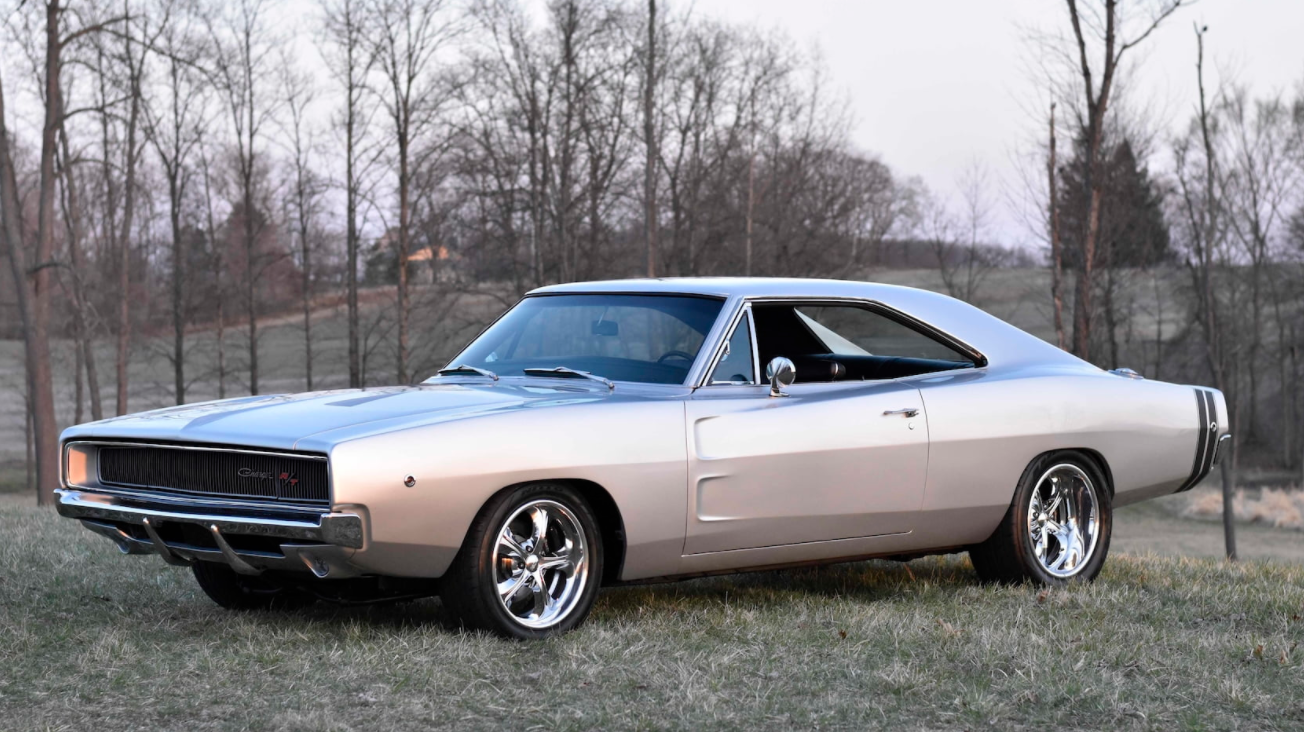 This full rotisserie build was done right and very well-documented. After stripping the car down, Don had it dipped in an Alkaline bath to remove all paint and rust versus a more destructive sand blasting or sanding. The results are pure, clean and pristine steel left behind. If any sheet metal needed to be replaced, drilling out the factory spot welds and spot welding in new panels was completed. The car was completely coated head to toe in epoxy electrocoat to ensure decades more life out of the sheet metal. Hundreds of hours were spent hand sanding and polishing the original stainless steel trim pieces. Deleting the bumper bolts and welding studs on the back side, Borla exhaust, electric exhaust cutouts controlled via the original AM radio buttons, Wilwood brake kit, power steering, modern wiring harness, Foose wheels, and fuel injection are just a few of the creative liberties Don took to really make this Charger the perfect blend of classic and custom with some reliability added in.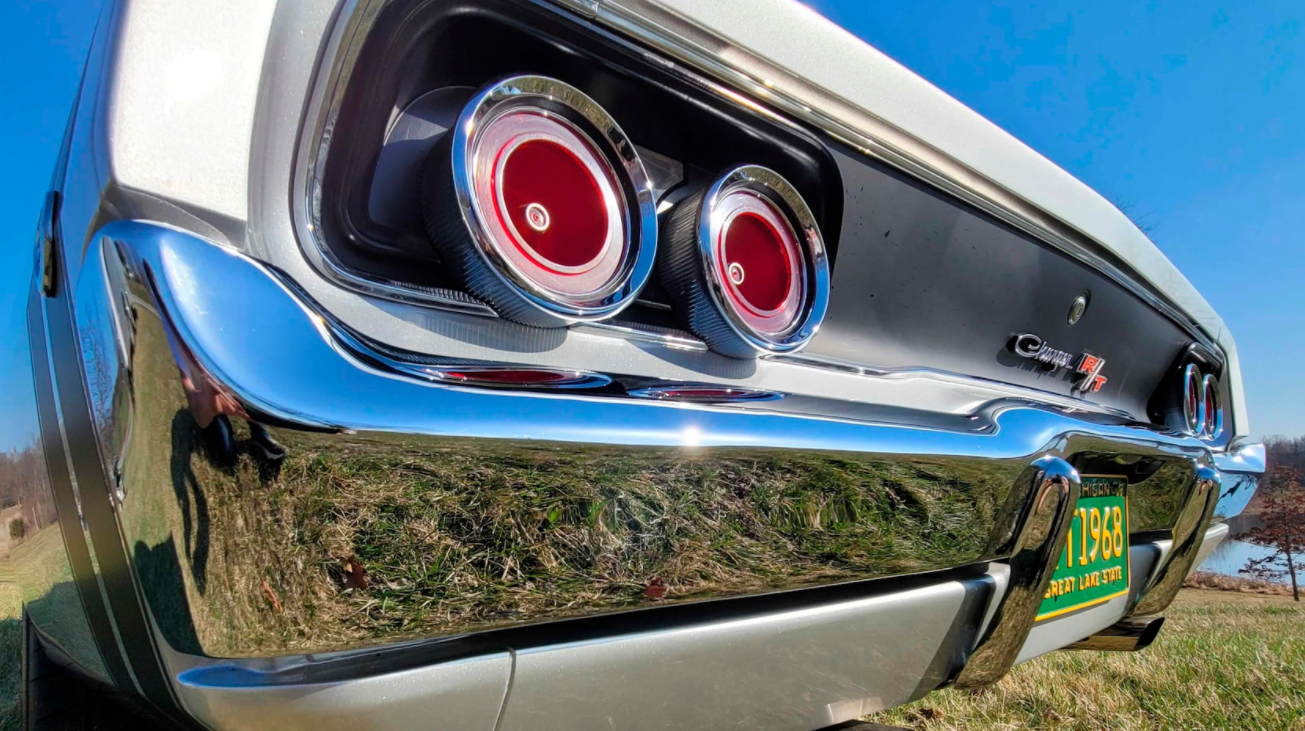 I asked Don if he thought that he may regret ever selling this car considering most of the work was performed himself, the time and money into the project, and the concept of honoring his brother-in-law. "I definitely felt a bit sick to my stomach after signing the paperwork to put the car in Mecum, but I know that with the sale of this car, I can start my next Mopar restoration and do something even bigger and better," Don replied.
Bigger and better than this? I can't wait! Don does still have a few Mopar vehicles in the garage to hold him over until the next project is complete.
If this kind of build is your cup of tea, you need to check out Lot #F281 and head on over to the Mecum Indy Auction, May 14-22, if you want a chance to snag this gorgeous machine. Availability continues to decrease and prices keep increasing, so quit messing around!
Comments
Comments