Congratulations, Abdulaziz Fudhili! Second Place Winner of the 2021 DodgeGarage Virtual Car Show
2 years ago Owners + Clubs
We are humbled by Abdulaziz's dedication to the Dodge brand, and we celebrate him, his DodgeGarage Virtual Car Show win and the 2016 SRT® Dodge Viper ACR E he worked so hard to buy. Our most heartfelt thanks to Abdulaziz for his commitment to Dodge as a driver and as a global brand ambassador. Click the image below to get the full story: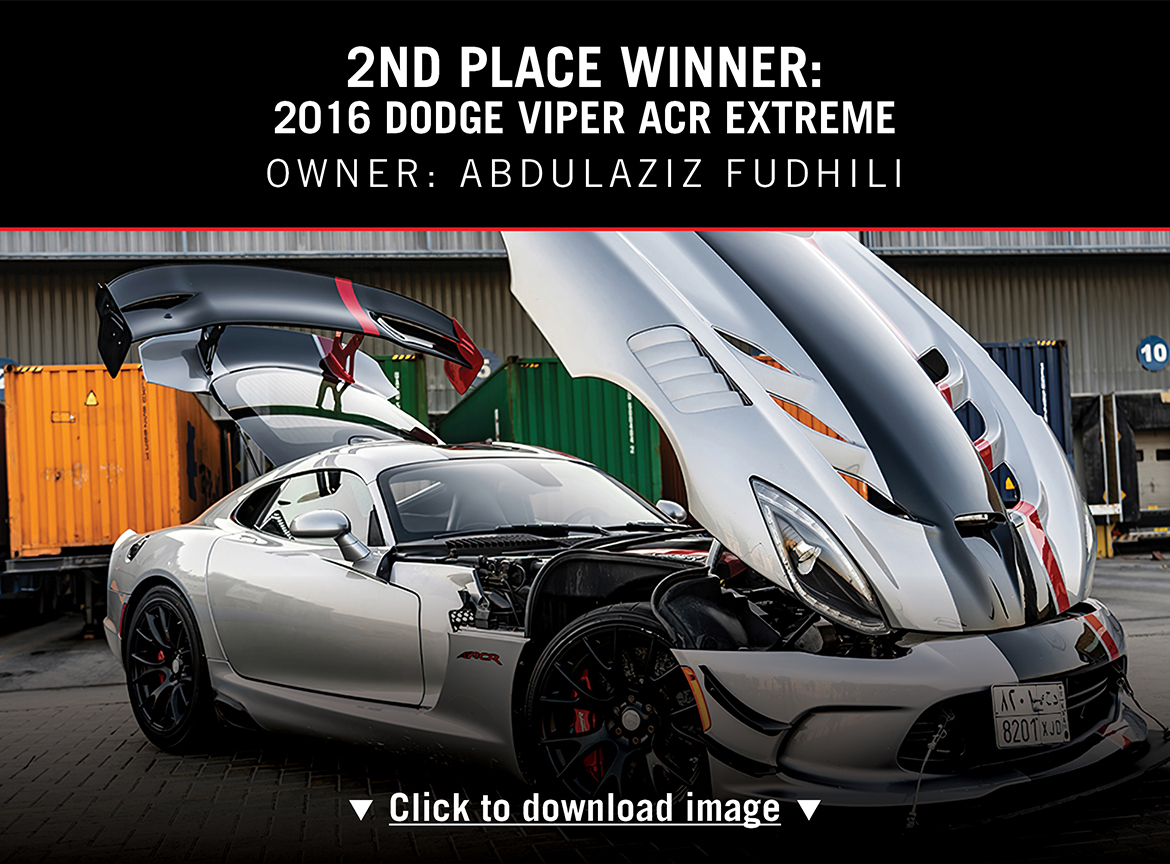 If you missed our first place winner, you can find the story here!
We've also named the third place winner, get the story here!
Comments
Comments