Making Dreams a Reality
11 months ago Owners + Clubs
Since SRTaddicts was founded in 2013, we've been driven by one main purpose: to create more drivers of SRT® vehicles. For close to a decade, we've been known for sharing the biggest and baddest builds and highlighting their rock star owners. We believe that the more we promote these amazing vehicles, the more incentive you will have to go out and buy one. Likes and comments on social media are fulfilling, but there's nothing better than receiving a message from someone telling us they bought their SRT vehicle because of our post. The feeling is priceless: it's the fuel that keeps us going.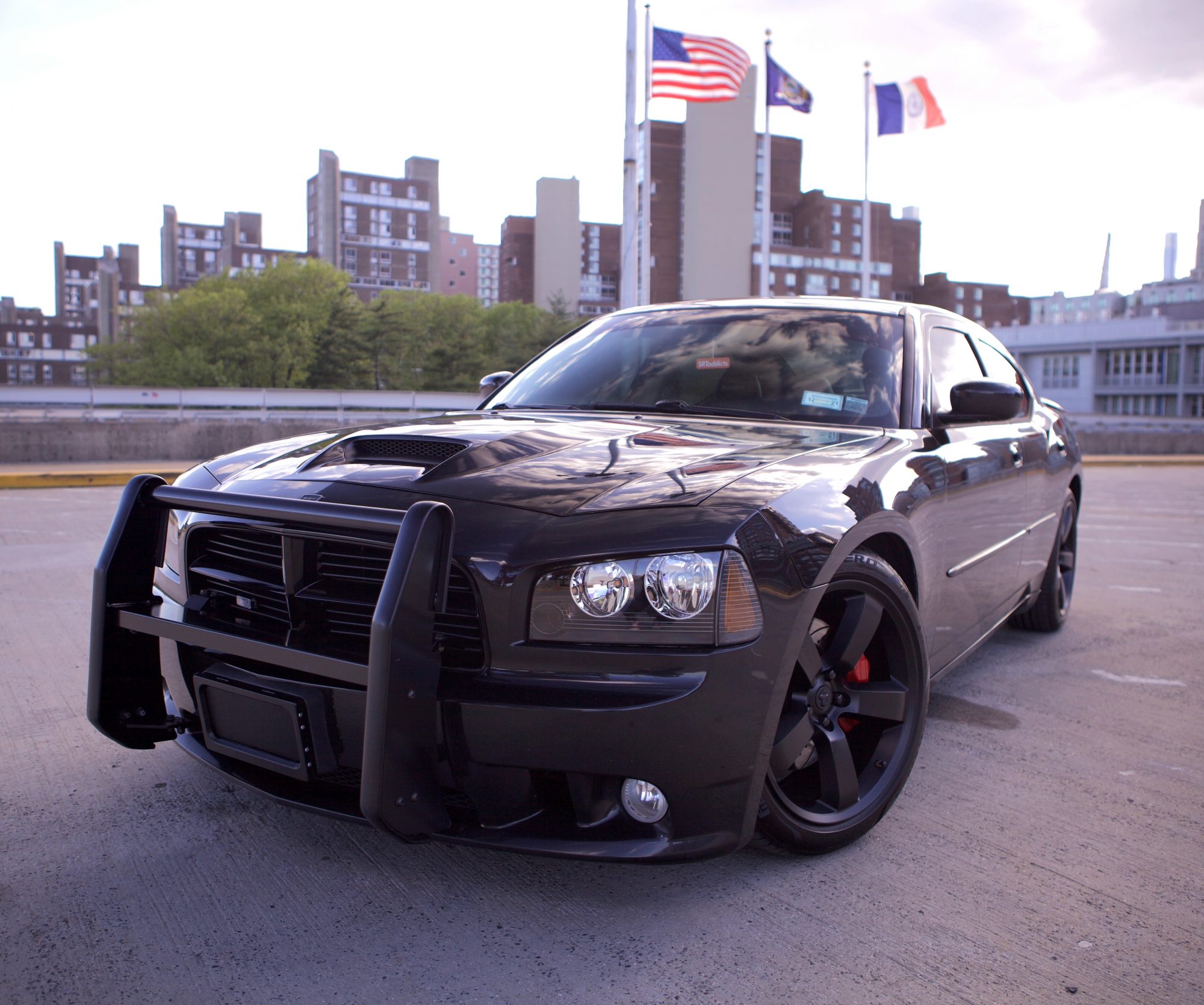 Still, part of that joy fades when we see how many people comment "I wish I could afford that!" or "I hope to have something like that one day." Going out and buying one isn't in the cards for everyone. We understand it firsthand: all except for one of our SRT vehicles was saved from being parted or pulled from a junkyard. So, throughout the years, we've been wondering: How can we create an opportunity to get one of our followers behind the wheel for a fraction of the cost? The answer became clear: We could give one away.
Muscle cars have always been one of my great loves. When the Dodge Charger made its return in 2006, I just knew it was the beginning of something special. Those who know me, know that I always say I wish I could have grown up in the '60s because of my love of cars from that era. Still, I remember how lucky I am to enjoy the muscle of today with the soul of the classics living inside of them. This love for muscle and appreciation for the present is what helped us decide on our first giveaway car. We would give away the car that we feel launched the modern muscle car race: a 2006 Dodge Charger SRT-8.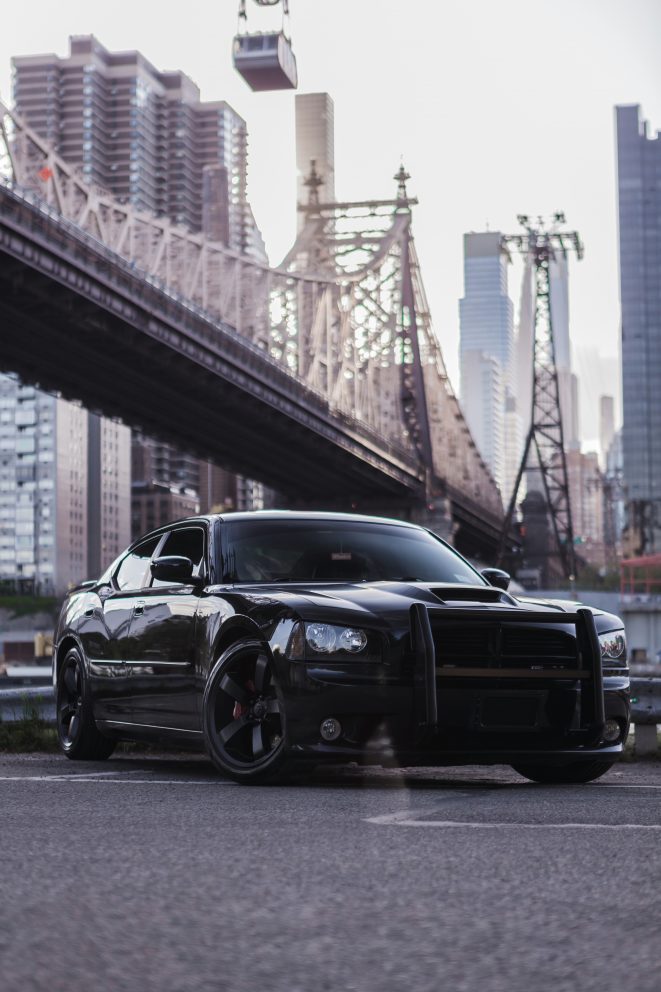 When it was time to decide the color choice, we made the conscious decision to choose a black Dodge Charger SRT-8 and transform the vehicle into an unmarked police car. It took quite a bit of time, but we found the perfect car to start with. A local used car dealer had one come in on a trade: a well-kept one-owner car and completely stock.
We ordered all the parts and teamed up with a local custom automotive shop, Oneighty, located in Brooklyn, New York, to help with the install. In the end the car was fitted with an enforcer bumper, hideaway license plates, red and blue police strobes, white head light and taillight strobes, a siren and a megaphone. Other tasteful modifications were powder-coated wheels, brakes, valve covers, coolant reservoir, billet engine dress up kit, BBK cold air intake and tinted windows. Our giveaway car received a lot of care over the time we had it: The car was brought to our local Dodge dealer to have any recalls taken care of and we also performed a significant amount of maintenance on it to make it reliable and to last as long as possible.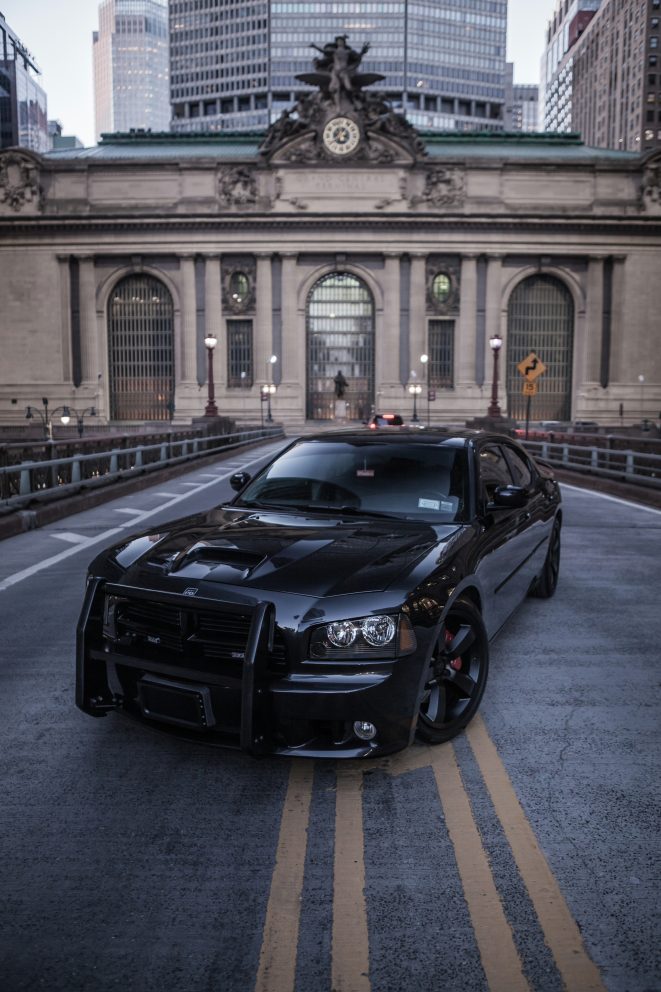 We wanted this giveaway to make a statement. Our original giveaway plan was to do something that we've never seen done before. First, we would team up with a racing school that would enroll participants. Once enrolled, participants would train with professional instructors, then apply that knowledge to a go kart tournament where the winner would walk away with the car — live in person and in the moment. Yet, COVID-19 popped up just weeks after the purchase. We needed to devise a new plan.
There weren't many options to do this legally during the pandemic, so we had to do the giveaway like many others on social media. We decided to sell SRTaddicts apparel, and with each purchase, buyers would earn entries towards winning the car. It was very important to us to offer high-quality apparel and merchandise. We went through dozens of product samples to make sure whoever didn't win the car would at least end up with very comfortable clothes to wear that would last.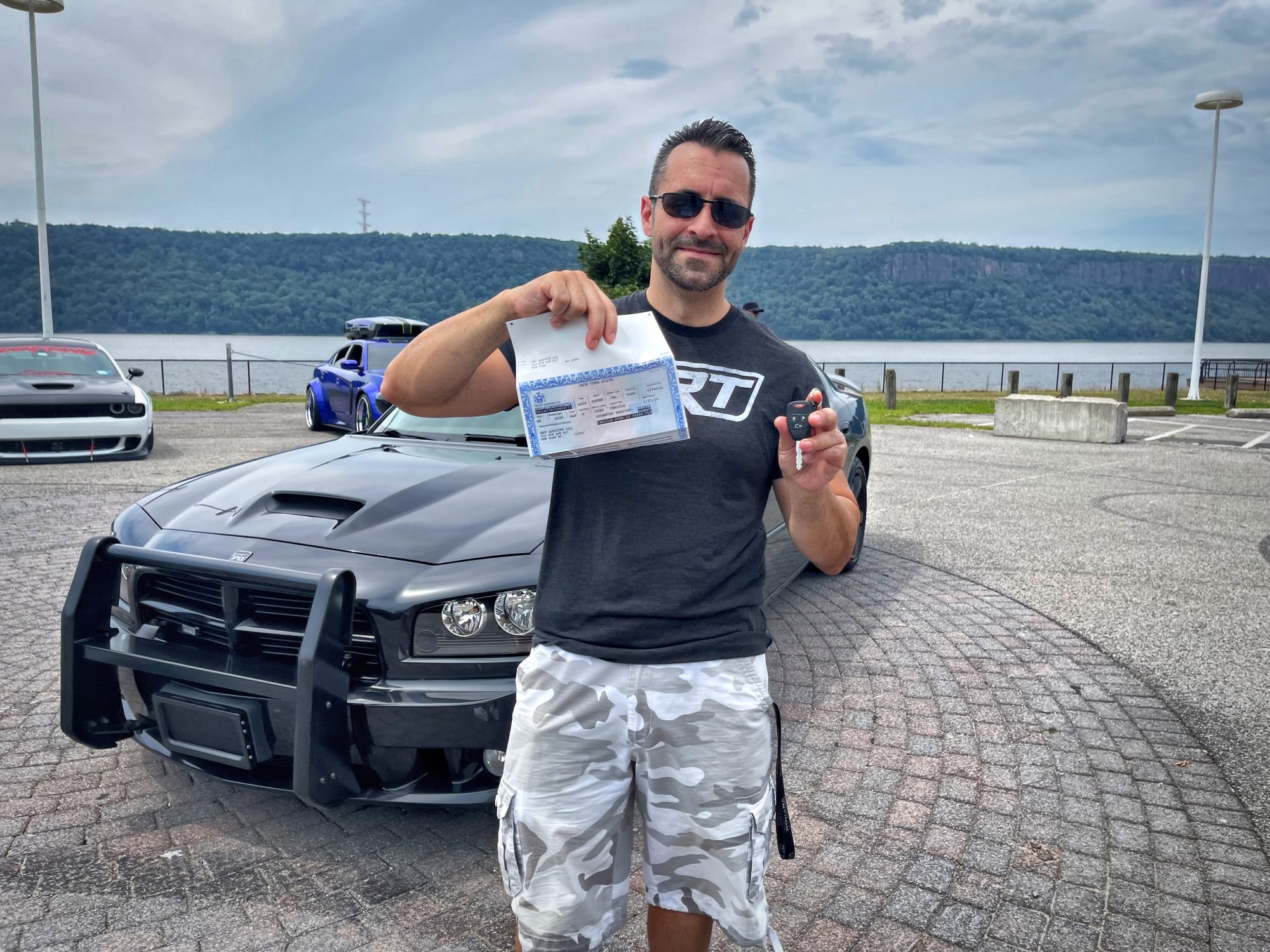 We had a blast shooting promo videos with @kiefer_d all over New York City. Everyone loved the car and so many asked if it really was a police car – I guess we hit the nail on the head with that theme! Besides actually giving the car to the winner, one memorable experience was bringing the car to Chrysler Nationals at Carlisle Fairgrounds in Carlisle, Pennsylvania. With record-breaking attendance, thousands of people had a chance to see our transformation, which was in great company. There were around 3,000 other Mopar® vehicles at the show. From our booth at the show, we made new friends, met our fans and showed off the car. It was a family affair, even my mom came to help out! A week after Carlisle, the giveaway would come to an end, it was now time to find out who the winner was.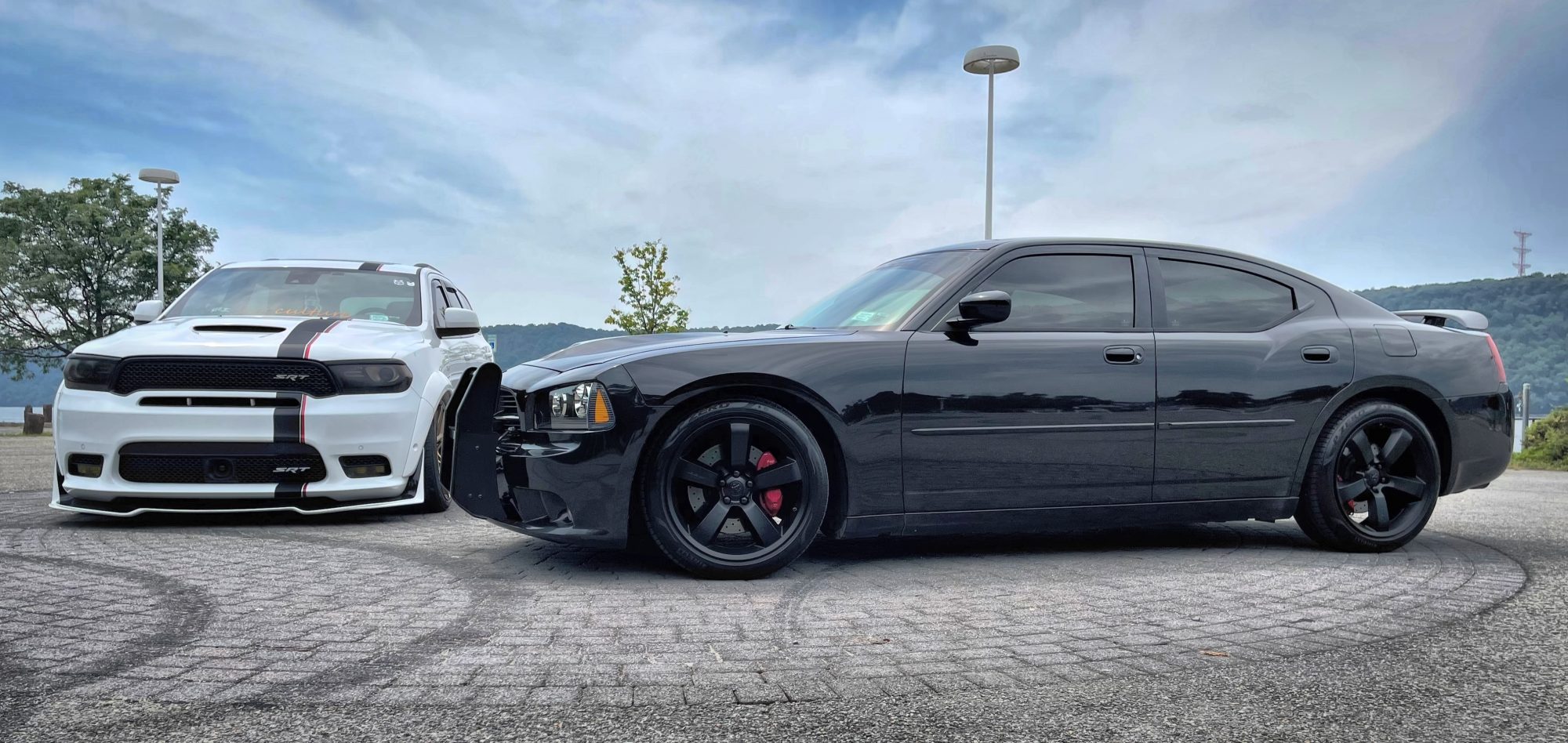 We pride ourselves on working with strong morals at SRTaddicts, meaning we made sure everything was legal and approved. To help us make sure everything was square, we hired a sweepstakes. All our sales data had to be sent to the attorney, and it was the attorney who called the random drawing for the winner.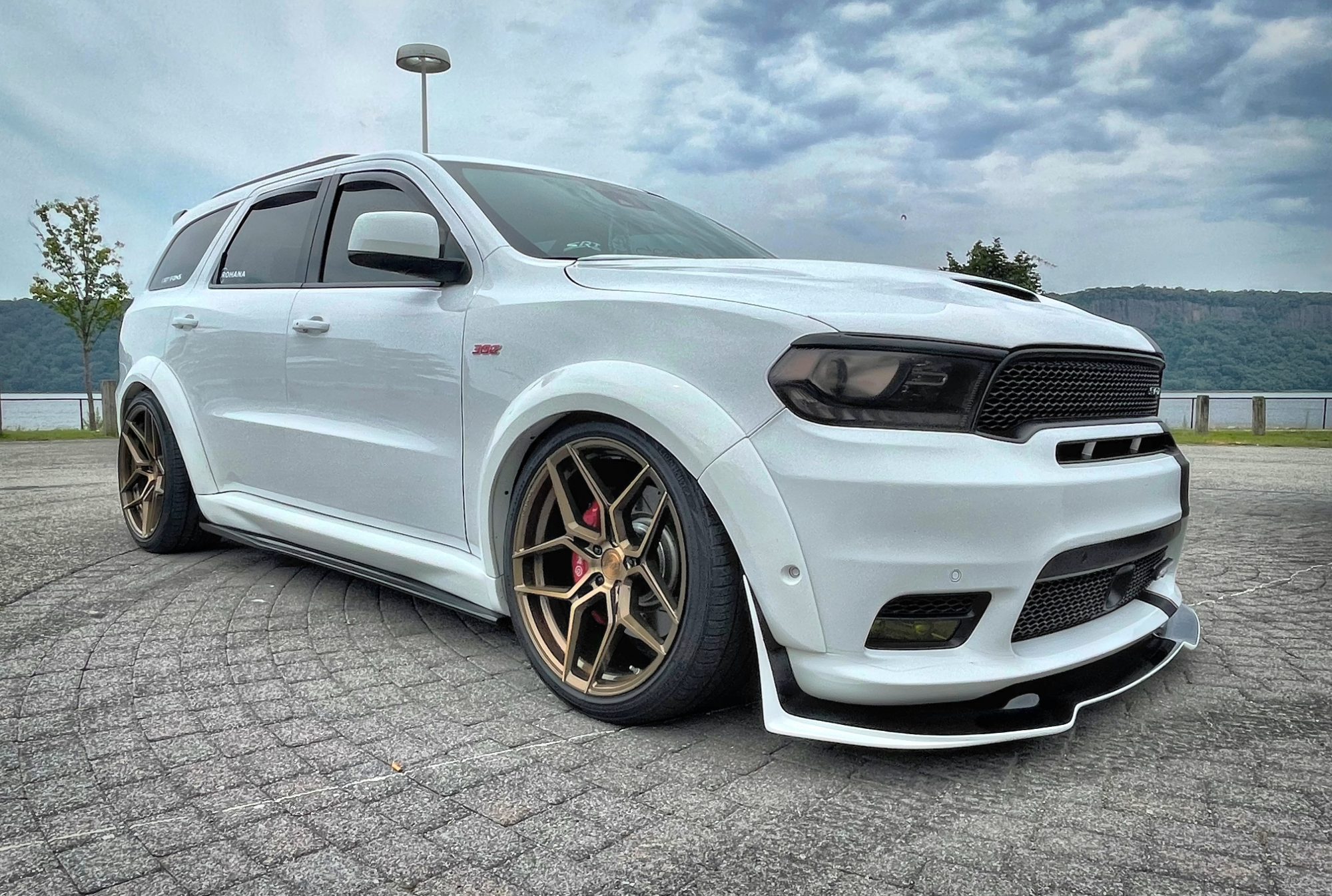 Goosebumps grew all over my body when it was time to call the winner. Never in my life had I been gifted the opportunity to call someone and tell them that they just won a car – a car I worked on nonetheless! When it finally came time to make the call, the winner didn't answer. He didn't recognize the number, so he didn't pick up the call. We texted him urging him to call us, but we made sure not to say who we are or what we were calling from. Our text directed him to trust us, that this was a call he wanted to take.
Finally, he called us back and was in total disbelief. We were thrilled to have our winner: Brian Ildefonso, from Eastchester, New York, the new owner of our Dodge Charger SRT-8!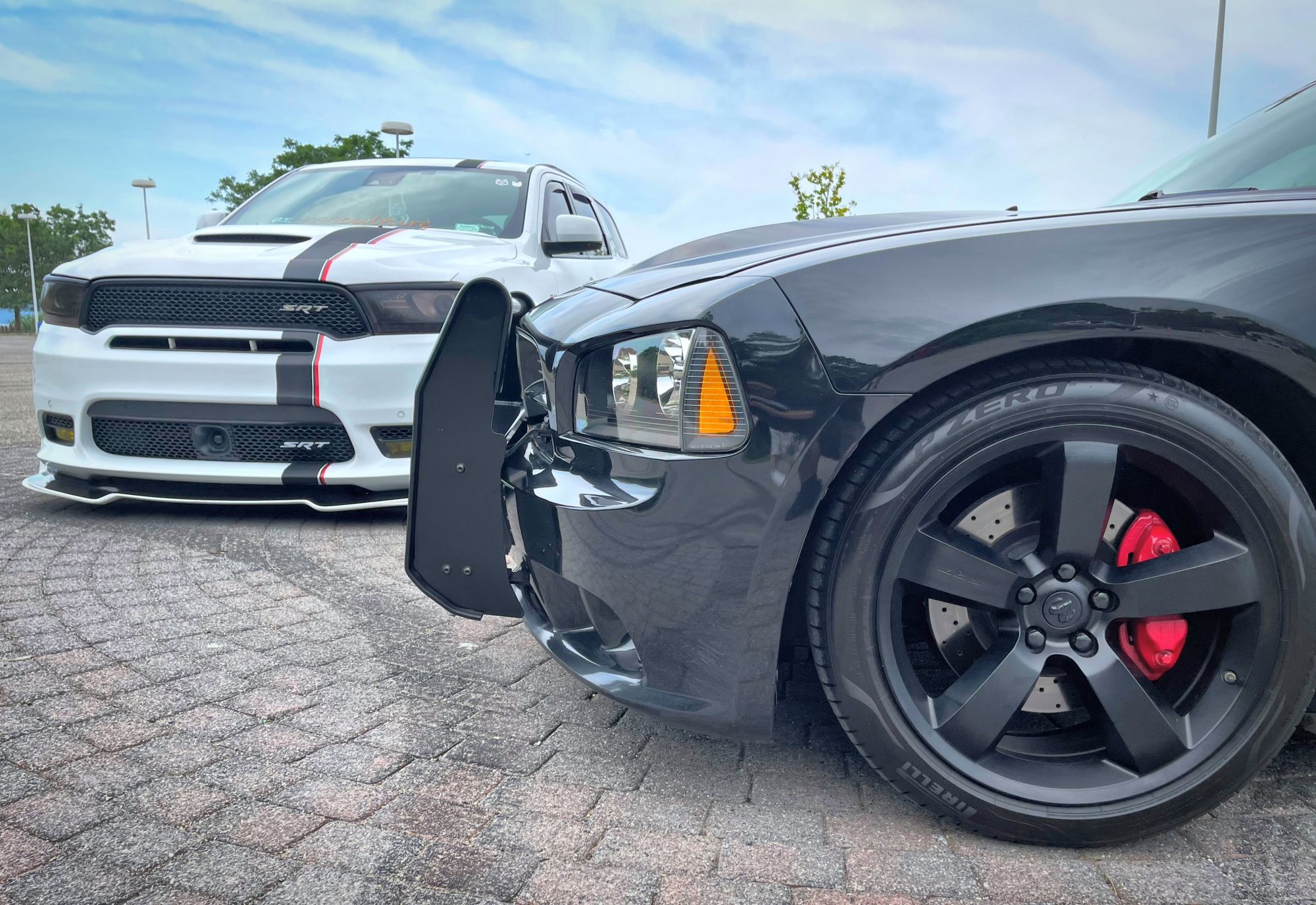 Brian only lives approximately two hours away from us, so we agreed to meet near his house and deliver the car personally. He brought a few friends with him to share the experience and we couldn't be happier that Brian won the car. He quickly shared he is already an SRT owner, with a Dodge Durango SRT and a Dodge Neon SRT-4. When we saw Brian's other SRT vehicles and how meticulously maintained they were, we knew our giveaway car was in perfect hands.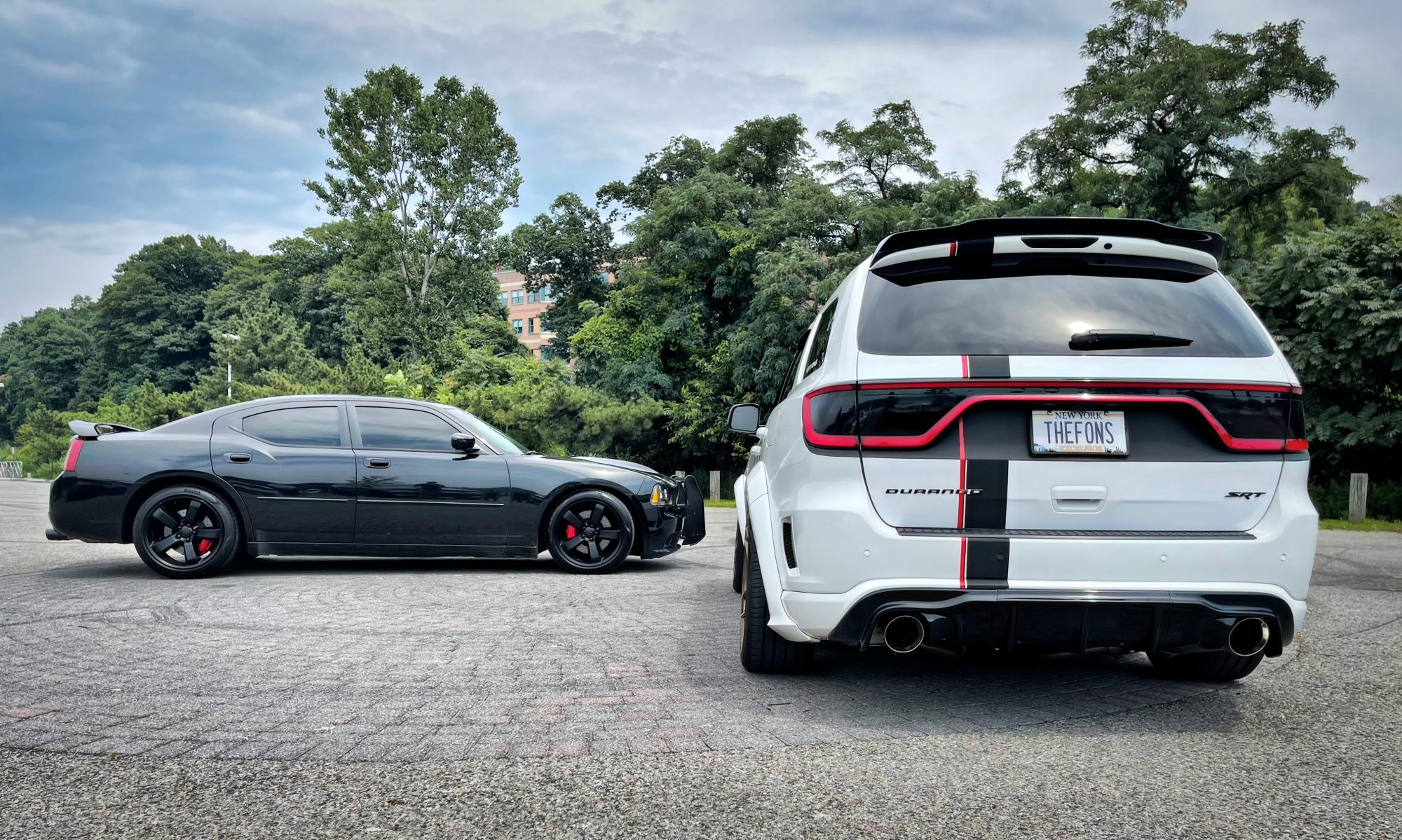 To make it even more special, Brian shared that he is also an active police officer. When we dreamt up the vision of this giveaway car, we never imagined that an actual police officer would win. We advertised all our police accessories as off-road use only, but maybe now they will get a bit more use with Officer Ildefonso compared to anyone else.
With the giveaway behind us, we are now looking to attack more of the goals we have set at SRTaddicts. We recently started creating more "How To" detailing videos, which has helped us gain a new appreciation towards car care and have taken delivery of the motherload of detailing products. Our goal for this year is to create our own line of products to help everyone keep their Mopar vehicle looking as good as it did when it rolled off the production line.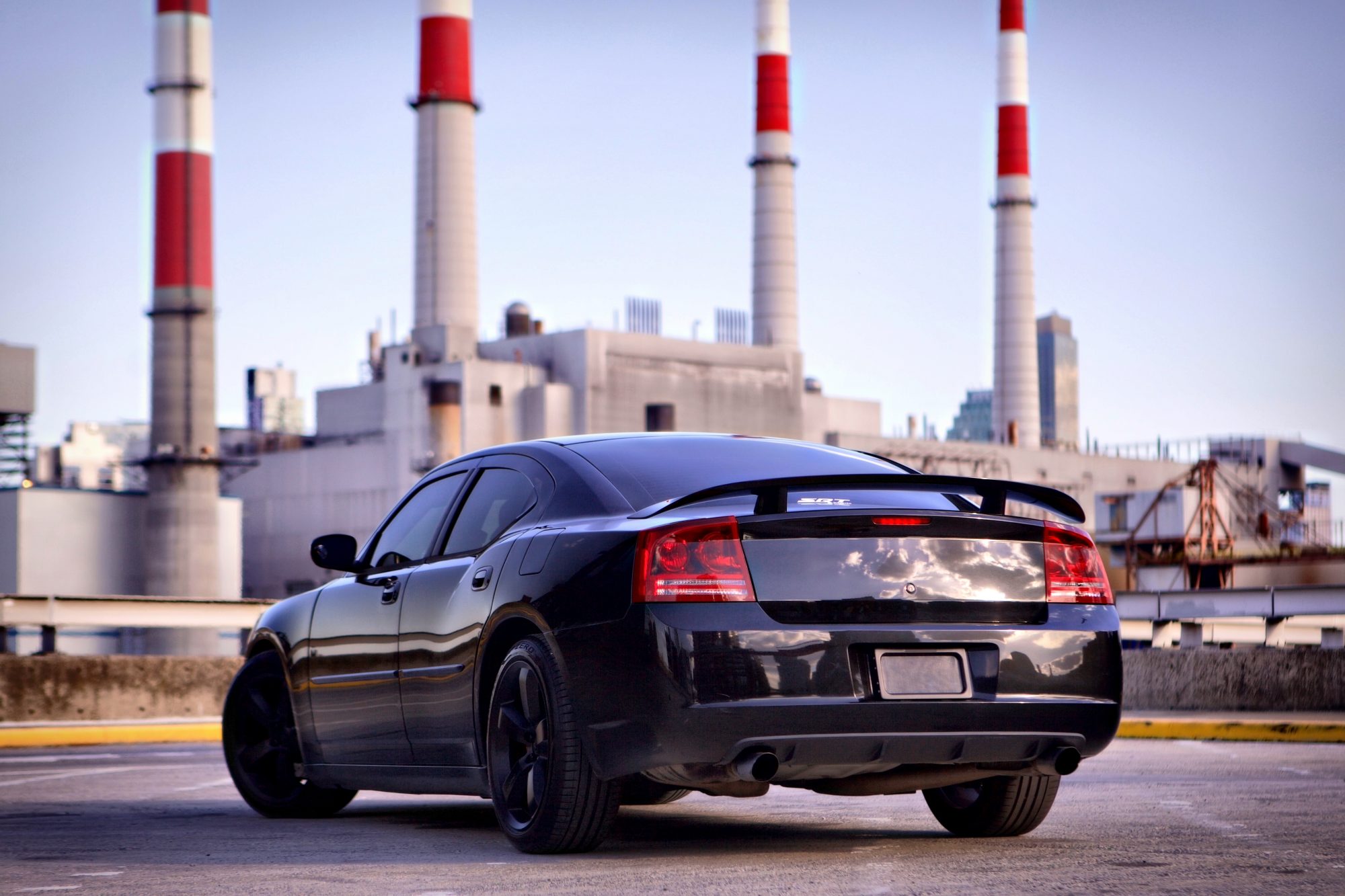 SRTaddicts began with the idea of showing you how amazing these vehicles are and may incentivize you to buy one of your own. But now, we've added a little bit more to that idea. We not only want you to go out and buy these cars, but we also want you to keep your SRT vehicle looking and running its best!
We look forward to finding more ways to show love and support the Mopar community for years to come.
Comments
Comments