Under Construction
5 months ago Owners + Clubs
Racecar projects seem to be a never-ending odyssey dealing with engine builders, parts suppliers and chassis shops. But Chelsea VanCleave and her HEMI® engine-powered 2009 Dodge Challenger Drag Pak are laser-focused on hitting the strip sooner than you think. The young lady from North Carolina has been a Mopar® gearhead her whole life and it's been Chelsea's dream to battle with the boys in NHRA's tough Stock Eliminator and Super Stock classes. "We came across a 2009 Drag Pak Challenger that was number 59 of 100. It has been my dad's dream to own one of those," said Chelsea. And her dream came true, as a deal was made, and the Drag Pak came home. "The car is now sitting in our shop waiting to be put together. It even still had the protective plastic on the seats."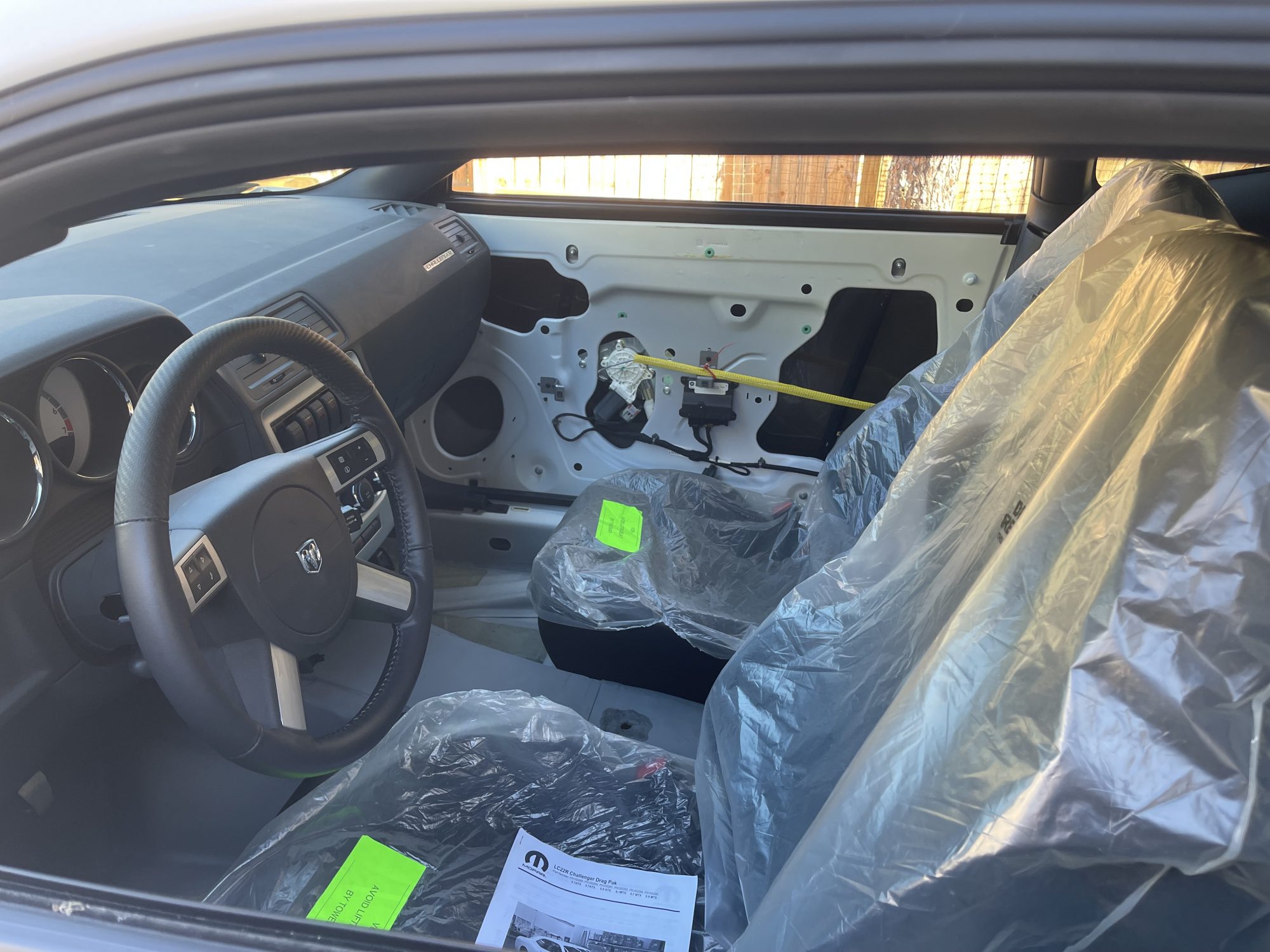 According to Chelsea, "Basically, this Drag Pak was never touched other than its HEMI V8 engine being turned over by a wrench to make sure everything was okay. Once we were serious about getting this car together, I called Bagshaw Hotrod Fabrication to schedule getting a cage built for the car. The car was picked up from the shop and headed out to get a cage put in it. Right now, it's still at the shop getting more things added to it, so hopefully we will have a plan for 2022 soon. For 2023, I plan on taking the engine back to BES Racing Engines and maybe put a supercharger on it. It currently has a 6.1-Liter HEMI in it and I plan on having it out this year to run Stock Eliminator. We are still ordering parts and getting things in slowly."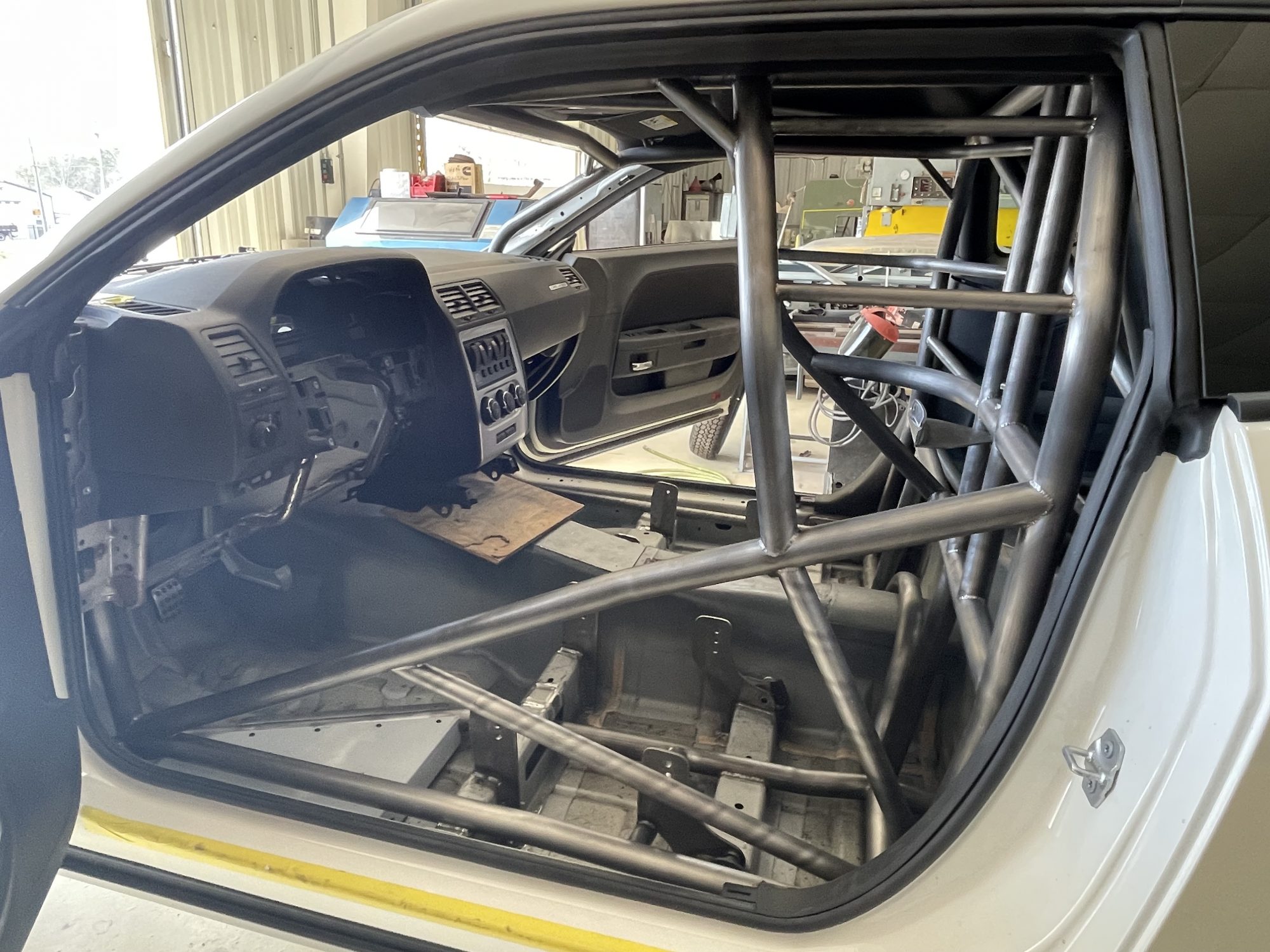 Chelsea is no stranger to drag racing or working in the performance parts industry. At a young age, Chelsea was hitting the strip. "My dad wanted me to get into Legend Cars until we went to a local dragstrip in Goodlettsville, Tennessee, and saw these kids racing Jr. Dragsters and I knew that is what I wanted to do. When I was 7 years old, my parents bought me my very own Jr. Dragster. My dad took me to an open parking lot, and I was able to get comfortable driving the car before my dad put me on the track," noted Chelsea. "When my dad was working in Woodbury, Tennessee, he ran into Forrest Pitcock, he was an original member of the Plymouth Golden Commando race team that campaigned Max Wedge and HEMI Super Stockers from 1963 to 1965. He was talking to him and asked if we could put the Golden Commando on the car, so he agreed, and we painted the car gold and put the Golden Commando Jr. on the car."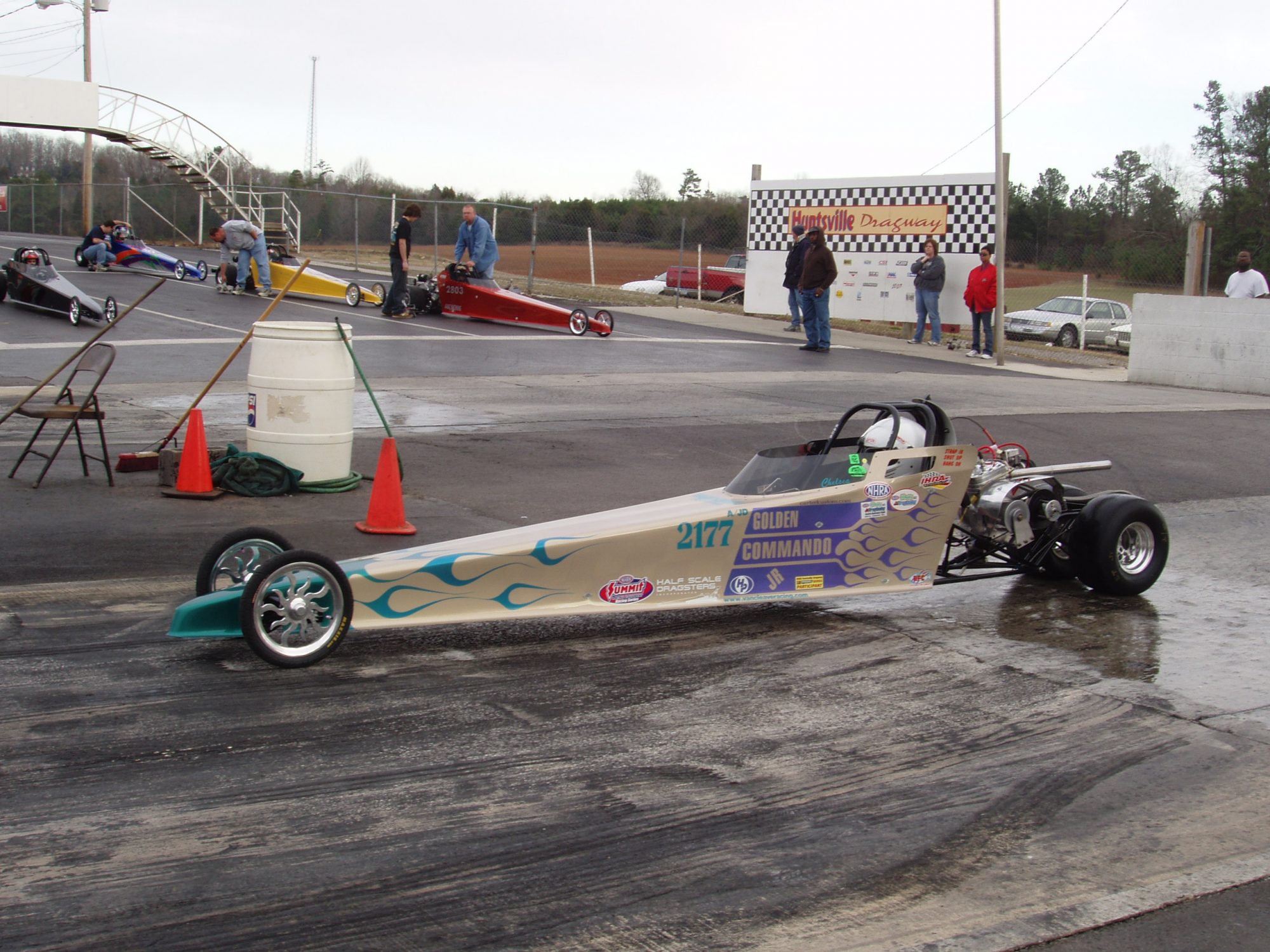 "We went to my very first race after I turned eight, it was very intimidating being on the track. My dad was always there with the rag hanging out of his pocket working on the car. After I did my burnout, my dad would give me a fist bump before sending me into the staging. My mom would always be up in the stands videotaping the sky because she was too focused on watching me than taping the run, or she was at the end of the track waiting for me on a bicycle to follow me back to the pits," reminisced Chelsea. "I struggled through the years, but finally got some wins and runner-up finishes under my belt. We started traveling to different tracks out of state. We would be racing in Tennessee on Friday, heading to Alabama on Saturday, and ending the weekend in Kentucky. When we started racing in different series and I was gone every weekend racing at different tracks. If we weren't racing out of state, we headed to one of the local tracks for the night."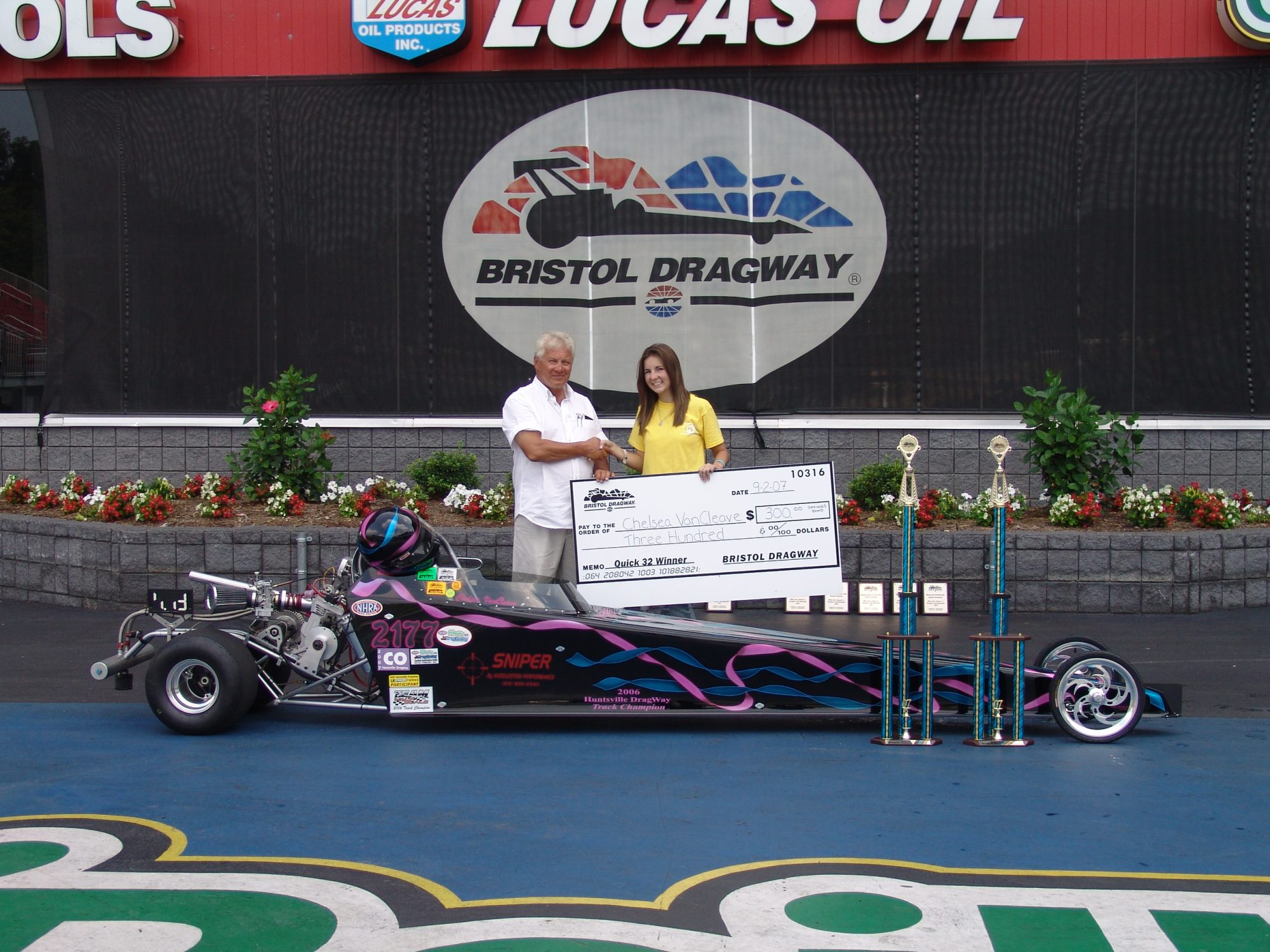 As Chelsea gained more seat time, she graduated up to the big leagues and began running an eight-second Super Comp Dragster by the time she was 16.
"I was licensed in a Super Comp Dragster and I did it at major races held at Beech Bend Raceway Park in Kentucky. I thought it was really cool because they announced over the loudspeaker that I've been racing there since I was eight and for everyone to come to the fence and watch. After a couple passes, I was a licensed Super Comp Driver. I was also testing a car for my engine builder. But, from the age of 16 to 18, I was racing both the Super Comp Dragster and Jr. Dragster at tracks around the country."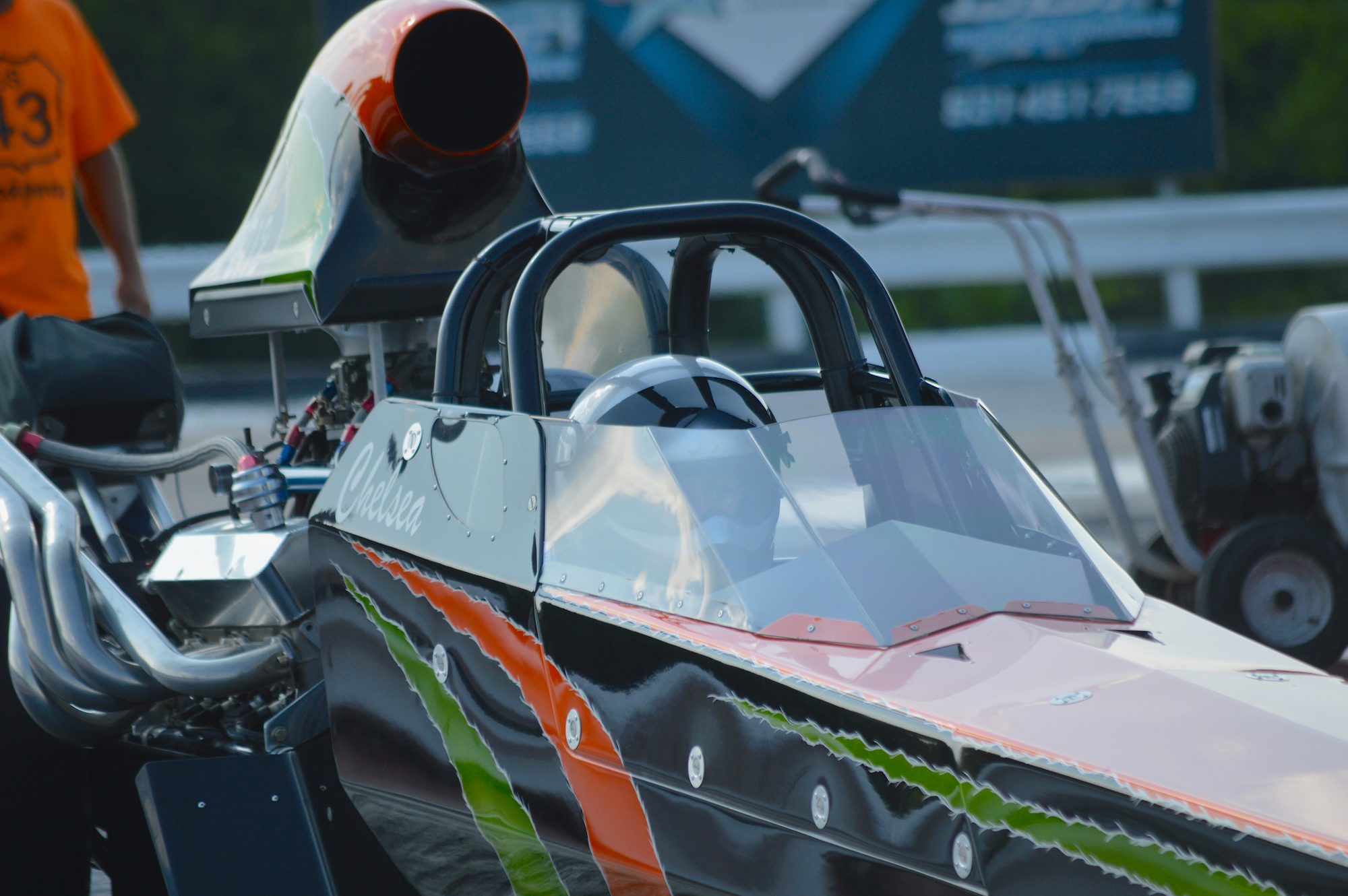 After graduating from high school in 2010, Chelsea headed off to the University of Northwestern Ohio in Lima, Ohio, and obtained her degree in Automotive and High-Performance Technologies. Chelsea also participated in the school's Drag Club and also Engine Masters, a cool program that's featured on MotorTrend.com. Chelsea was able to attend all types of different racing events with the school and was even able to attend SEMA. "I took everything from basic automotive classes in school, custom engine building and learned CNC machines," commented Chelsea.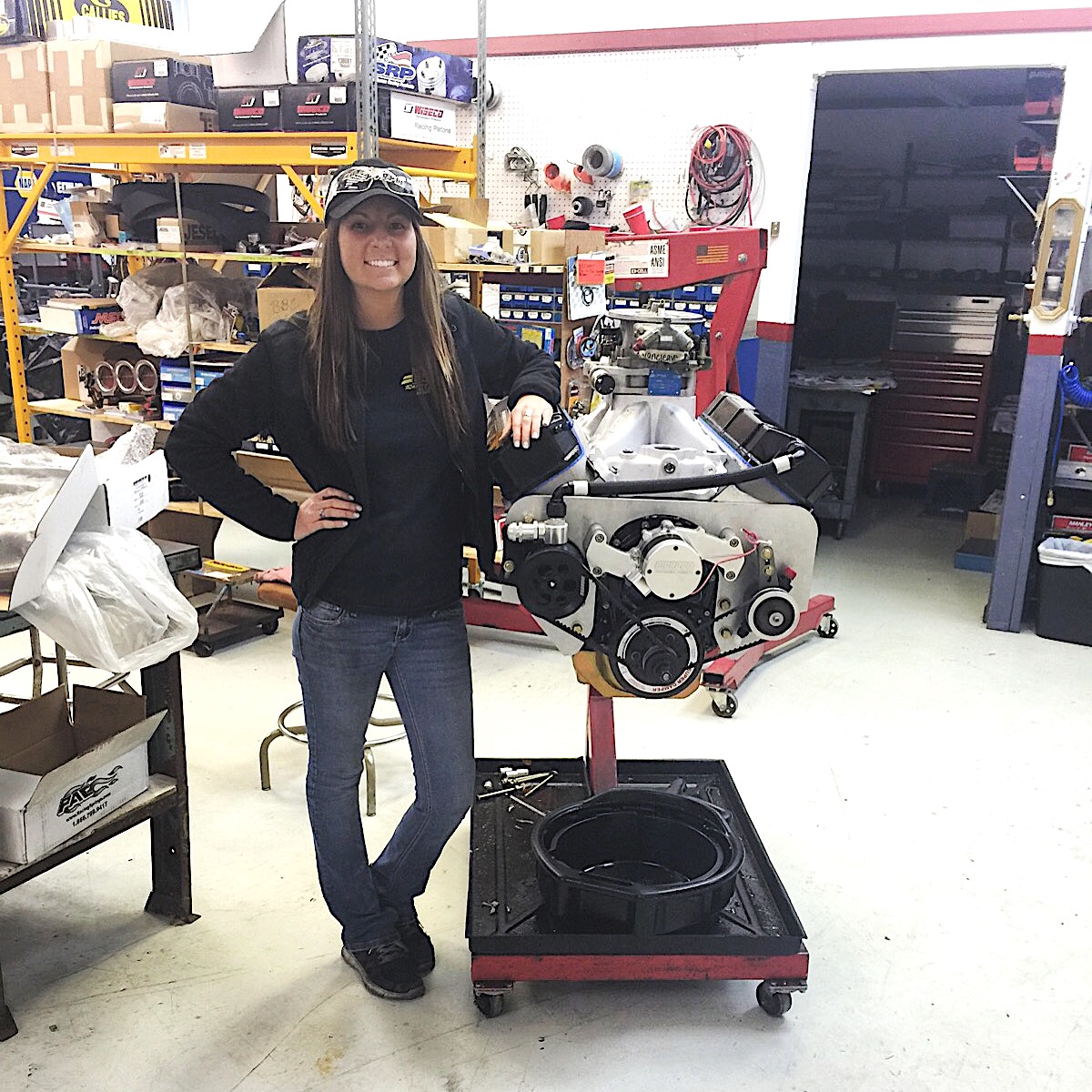 While Chelsea was attending school, she even took CDL classes to get her license to drive a truck, as many race teams use semis as transporters and figures this skill would come in handy as she pursued her goal of working for a race team. Once she graduated, Chelsea got a call about a job opening in Guilford, Indiana, working for BES Racing Engines as Office Manager. "I took the job and moved back up north, I had great opportunities to learn more working there," said Chelsea. If BES Racing Engines sounds familiar, it should. This shop builds the awesome 354-cubic-inch supercharged HEMI V8 engines for the 2021 Challenger Drag Pak, along with the astounding 1,000-horsepower Mopar Hellephant Crate Engine. By January of 2017, Chelsea received another job opportunity in Mooresville, North Carolina. After getting through the stressful interview process, Chelsea accepted a position at Victory Valves. She started out in sales, but her love was using her well-trained hands and knowledge, and she ended up running eight CNC machines in the shop. "It was very hard to leave Tony (Beshoff) and everyone at BES Racing Engines, but I needed a change," commented Chelsea. With Chelsea's move to Mooresville, her parents decided to join her in the Tar Heel State and sold the family home in Nashville. While on one of his trips to North Carolina, Chelsea's dad spotted a 2019 Challenger 1320 sitting at a dealership.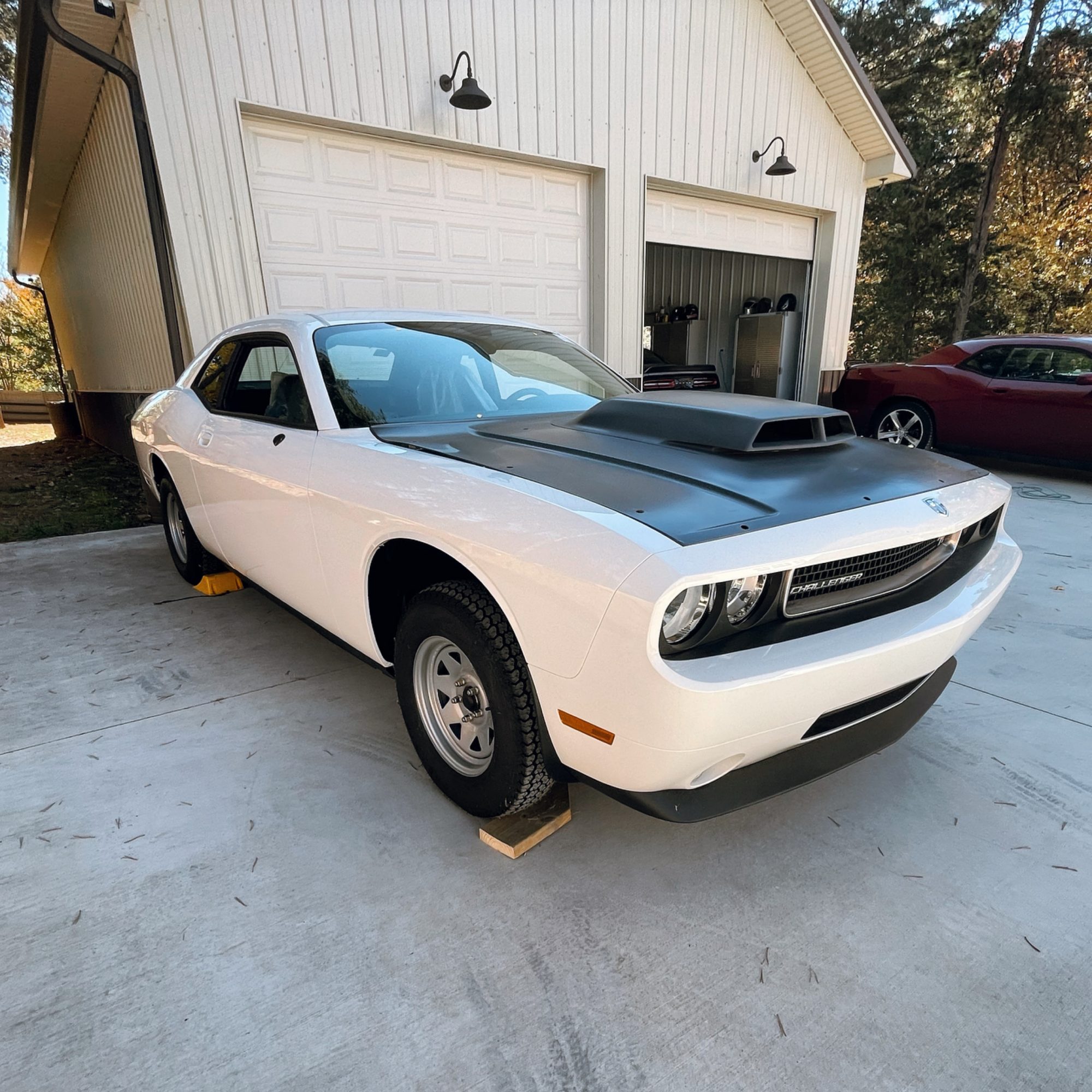 "My dad said this is a 'cool car' so we pulled into this dealership to see a Destroyer Grey 2019 Challenger 1320. After I checked it out, I went home and started watching YouTube videos about the 1320 Challengers and decided I had to have this car," said Chelsea. "I wanted to go look at it again, and I took my checkbook just in case. This time, both my parents went with me to go look at the Challenger 1320. My dad and I were able to take the car for a test drive, when we got back to the dealership, a deal was made, and I drove off the lot with the Challenger 1320."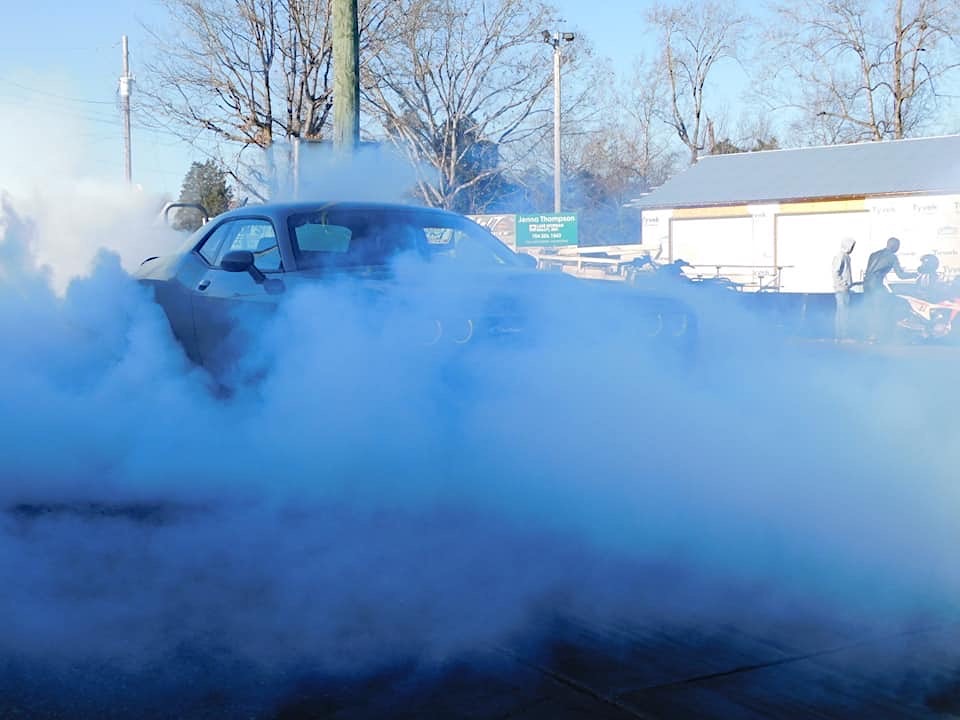 It didn't take long for Chelsea to head to her local drag strip and punish the Challenger 1320's drag radials; after all, she's a drag racer with ambitions. "My long-term goal in racing is to grow with the sport, try new things and advance into greater adventures. I currently work three jobs almost seven days a week to help fund the different racecars I have," noted Chelsea.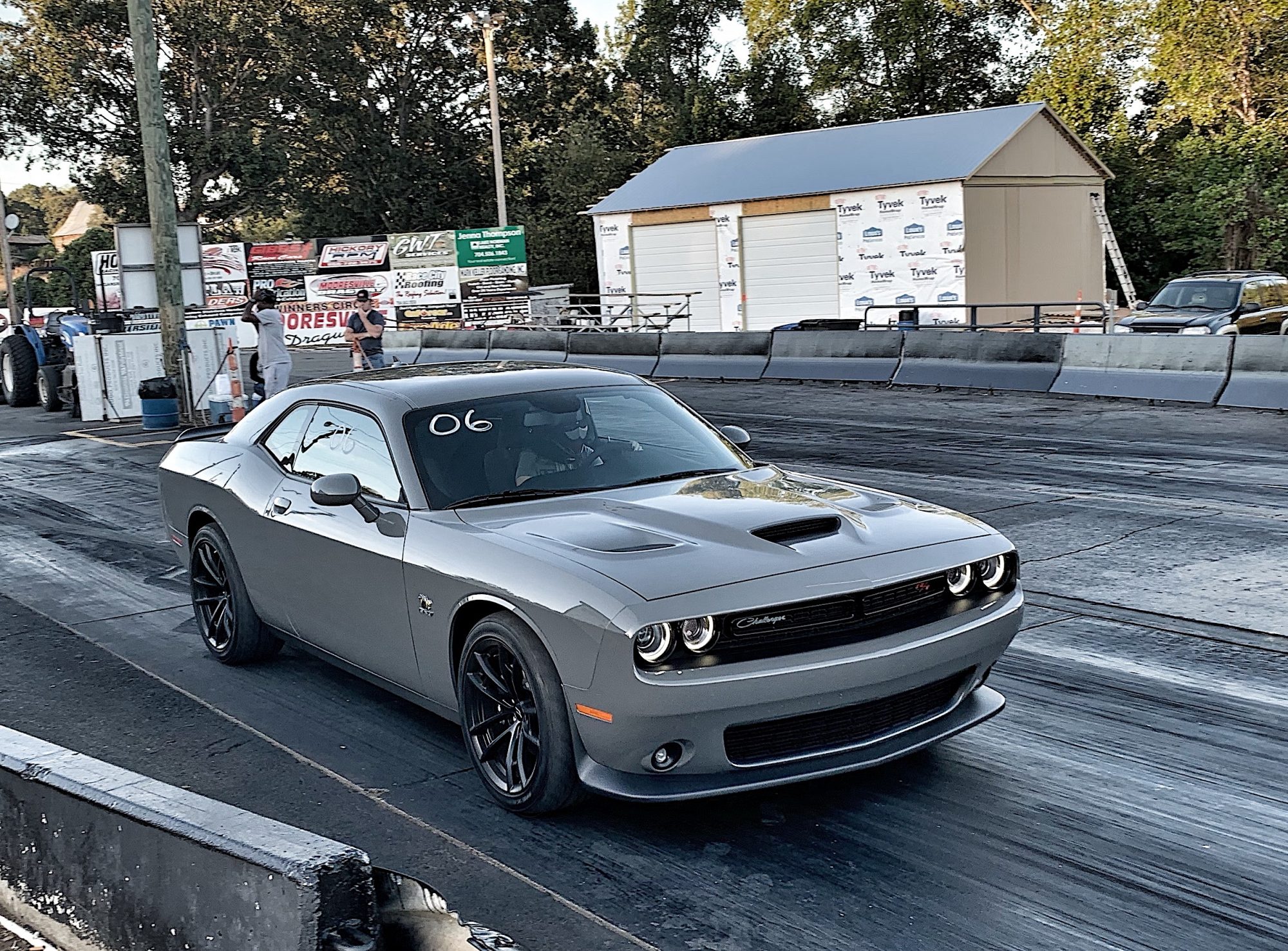 This young lady, with her skills, passion and drive, will be the new face of drag racing. She's thankful for her family and friends who've provided the guidance necessary to go after her dreams. As Chelsea summed it up, "I really appreciate all the things I have and had in the past as it takes a lot of hard work to fund this hobby of mine. At 8 years old, I never thought I would still be living out my dreams of driving racecars. I have so many memories made throughout the years of racing and will still continue to make those memories. I will never be able to explain how much I appreciate my parents for putting me in that racecar when I was little. I am forever grateful for the opportunities and the things they have helped me achieve over the years. I can't wait to see what the future of racing holds for me."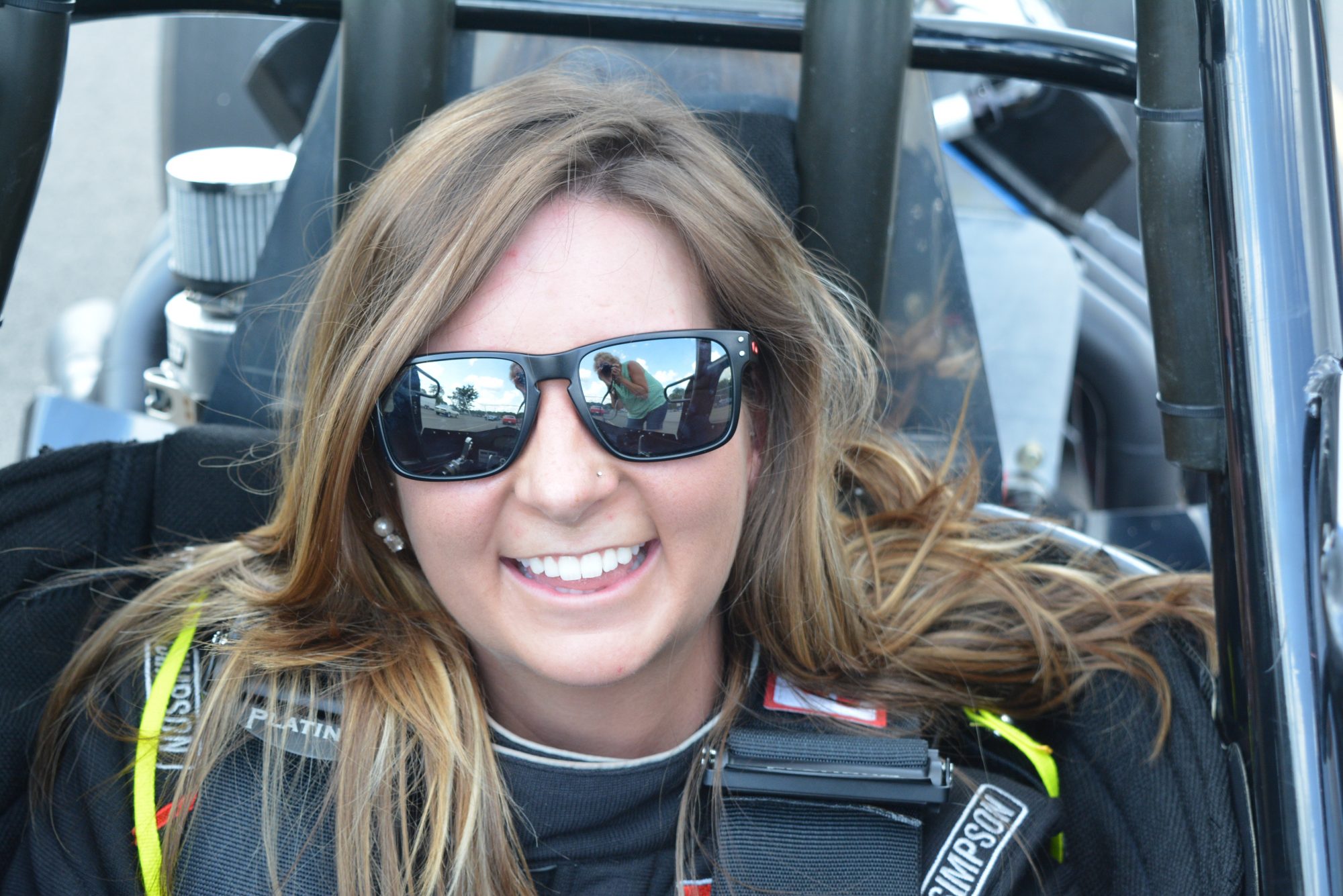 Comments
Comments