Wheeling & Dealing Dodge
9 months ago Owners + Clubs
If you follow NMCA (National Muscle Car Association) action, you may have seen and heard the hearty rumble of Brent Wheeler's silver '66 Dodge Coronet. It beats with the heart of a powerful big-block Mopar® Wedge engine, and he competes in the NMCA Nostalgia Muscle Car class, where 1960s and '70s America Muscle Cars do battle. The big number 1 on the windows is an instant indicator that Brent knows his way around the 1,320; in fact, he's outlasted his competition and won the championship two years in a row.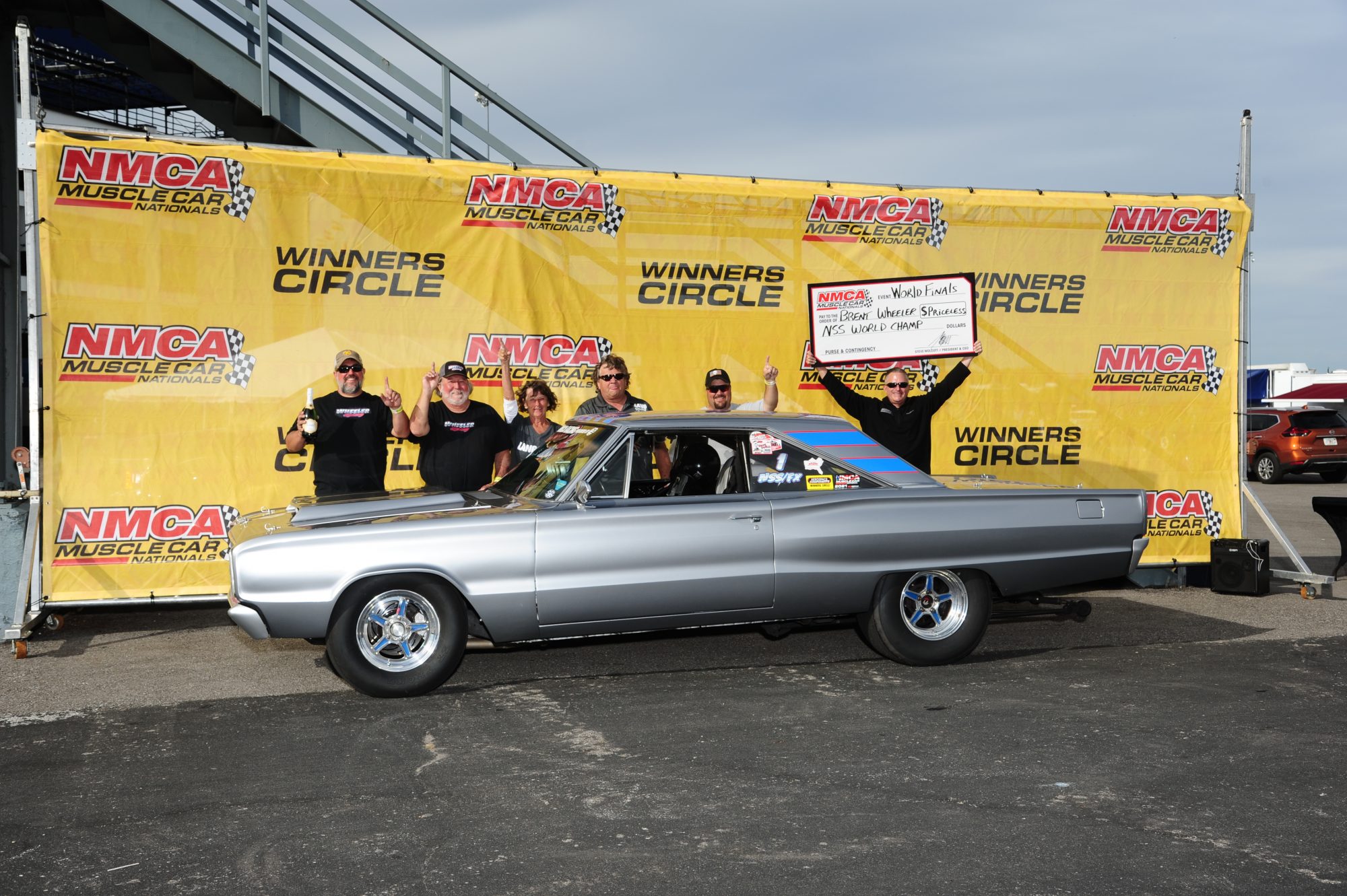 Brent is all Mopar and being even more specific, all Dodge, so it's no surprise he themed his Coronet after "Dandy" Dick Landy's machines. "My dad was a Dodge guy, so that's what I've been around all my life," Brent told us. "He had an old 1974 Dodge Charger and that was the first car I really hot rodded. I built a 383 for it and it went low 14s and we got it as quick as 12.50s. It was more about me learning, then going as fast as I could go, and I learned a lot building it," he said.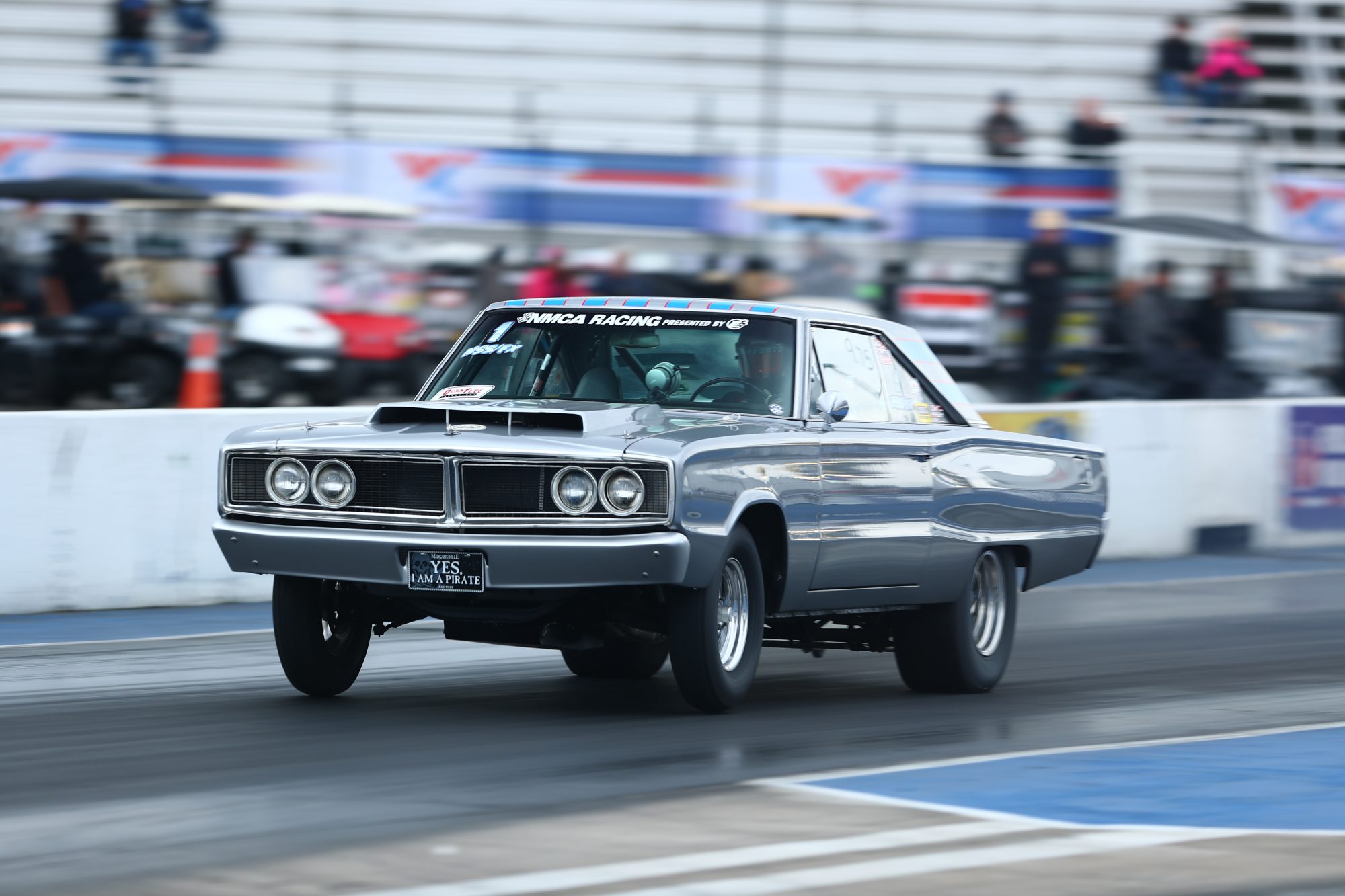 In 1996, Brent wanted to get serious about drag racing and he found the '66 Coronet featured here. "It was dark green, which was the factory color, and it had a mild 440 big block when I got it. It was probably a 318 car someone swapped out. I took it apart and used the old Direct Connection catalog to source parts and it went 12.80 when we got done. I took the heads to Barnett Performance in Atlanta, picked out the Mopar cam and headers and followed the guide in the book on how to do it," he added.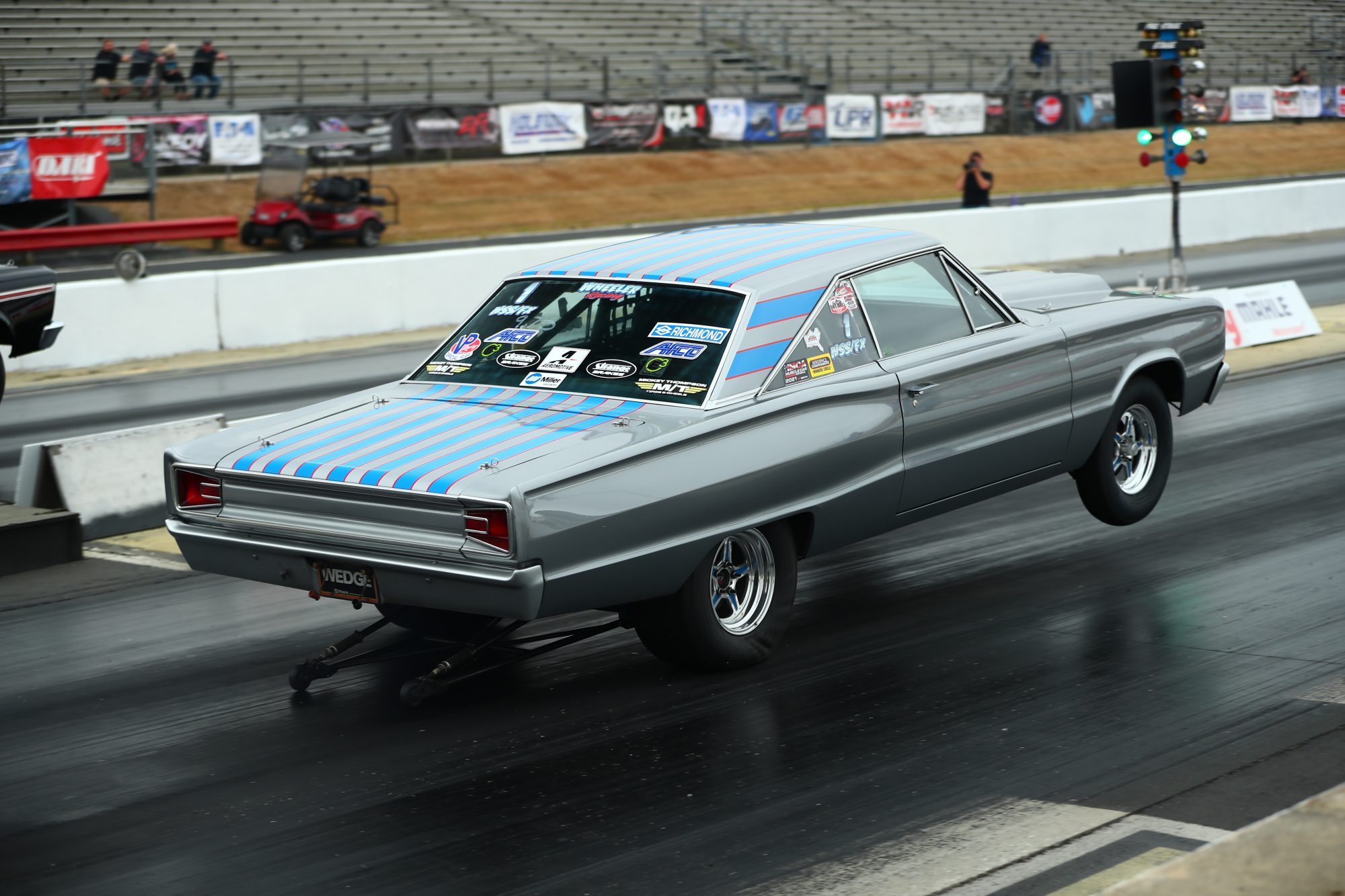 Looking for more power, he went to a set of Indy SR aluminum cylinder heads and began bracket racing and running select NMCA events. "I have always liked the NMCA and nostalgia classes. Over time, the car progressed as a bracket car, and I ran 7.0 and 6.50-second index in the eighth mile. Then, around 16 years ago, I took it apart and redid the body work. It had a lot of body filler in it so it took plenty of work to make it nice. I liked the old Silver Bullet '67 Plymouth and my dad was always into Stock and Super Stock, so I knew the look I wanted. I'd seen all the old Landy's photos and so that's where the blue and red stripes came from. It's got a nostalgic Mopar look, but with my own twist," Brent added.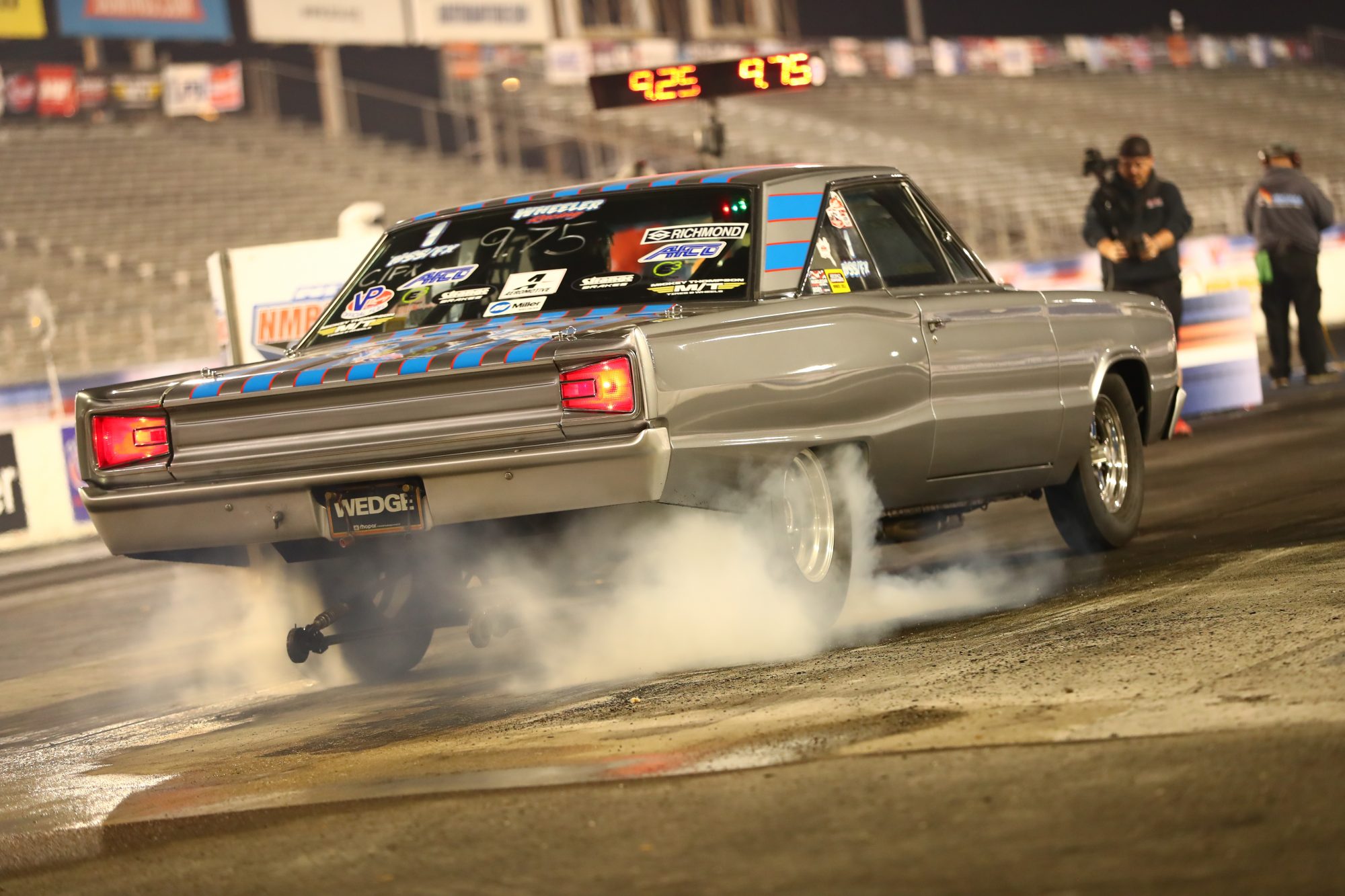 "I started running the full NMCA in 2016; before that, I ran at least two races for several years. I finished second in 2017 and I won the championship in 2020 and in 2021. To me, I enjoy bracket racing, but the NMCA category is more of a challenge. The class rules and the indexes makes it harder. You must pick an index at the start of the race and don't get to adjust your dial between rounds or days. Plus, I like the nostalgia aspect of it. It was the closest I could get to Super Stock at the time, without a major investment," Brent explained.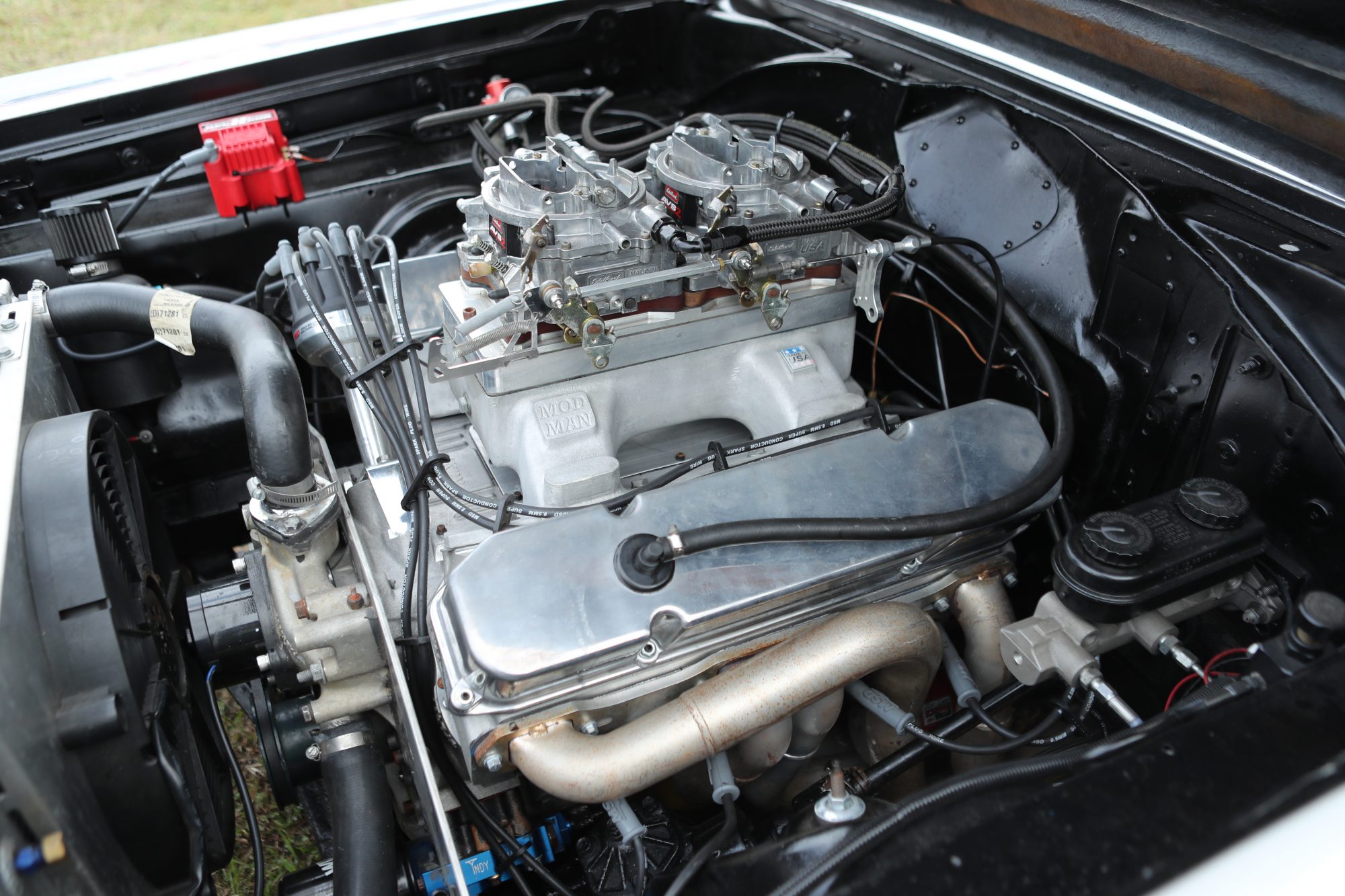 The big, silver Dodge is now motivated by a 540-cube Wedge built around an Indy aluminum block, with Indy heads and an inline, dual-quad intake. It's a Mod Man unit fed by a pair of Edelbrock 800-cfm carbs. It also has 12.5:1 compression and a .680-inch lift camshaft. "My buddy Bill Boomhower built the engine to be a quicker combo, but one that's easy on parts," Brent stated. In competition, Brent typically enters the 9.50 or 9.75-second index, but his Dodge has run as quick as 9.41 at 142 mph in good air. The Mopar vehicle comes in at 3,580 lbs. with driver and typically 60-foots in the 1.29-1.30-second range with the wheels in the sky! The Wedge is backed by an ATI converter and a 727 transmission prepared by Tim Gibson. Out back is a beefy Dana 60 with 4.10 gears.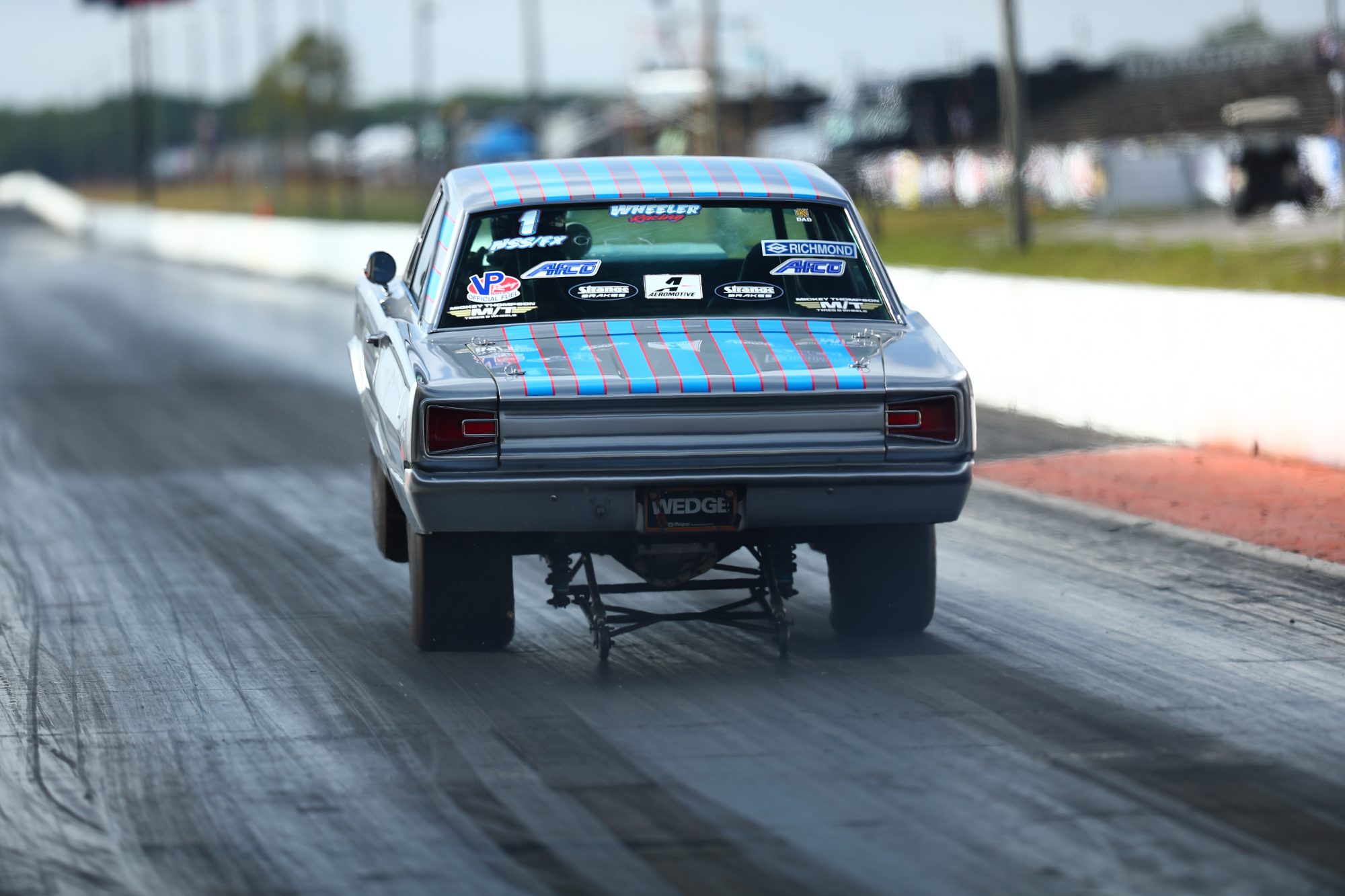 Traction comes by way of Mickey Thompson Pro Radials sized in 29.5 x 10.5-inches, along with a ladder bar rear suspension with AFCO coil-over shocks. Up front, you'll also find AFCO shocks with lightweight torsion bars. Billet Specialties Street Lite wheels hide Strange Engineering brakes at all four corners.
Brent is a Watkinsville, Georgia, resident and a Network Professional by trade. And at 47, he feels very accomplished and happy about his success. "We learned a lot going through breaking engines and driveshafts and stupid stuff. We won the FX shootout at Indy in 2019, and in 2020 things kept clicking. It was a good year, and we went a bunch of rounds. I didn't win any of the events, but just accumulated points and boxed everybody out," he told us. "It was St. Louis later in the year before we took the points lead and we never looked back. It was super cool to win the championship. Getting to do it with my dad, Andrew, and my daughter, Payton, is a big deal to me. That's what made it meaningful to me." And even at 74, his father races his 1967 Coronet wagon at select events. It has a 440 engine and runs mid-10s.
"I have to thank all of our daughters and my wife, Jessica, for their support. In 2021, we started out with a win in Bradenton and stacked up points early. All year, I kept watching Bruce Lang who finished second and he won the S/SS last year. I also won Norwalk and I was in the semis at Atlanta. And I went to round four at St. Louis. I lost first round in Martin, Michigan, and that was a long way to go to get popped that early. At Indy last year, I went out in round three, and looking back, I knew if I got to round three it was done, and I'd win the title. It's amazing and a sigh of relief," Brent exclaimed. "It's a weird feeling, I feel a lot of pride because we put a lot of time into practicing and it's amazing to have it all pay off."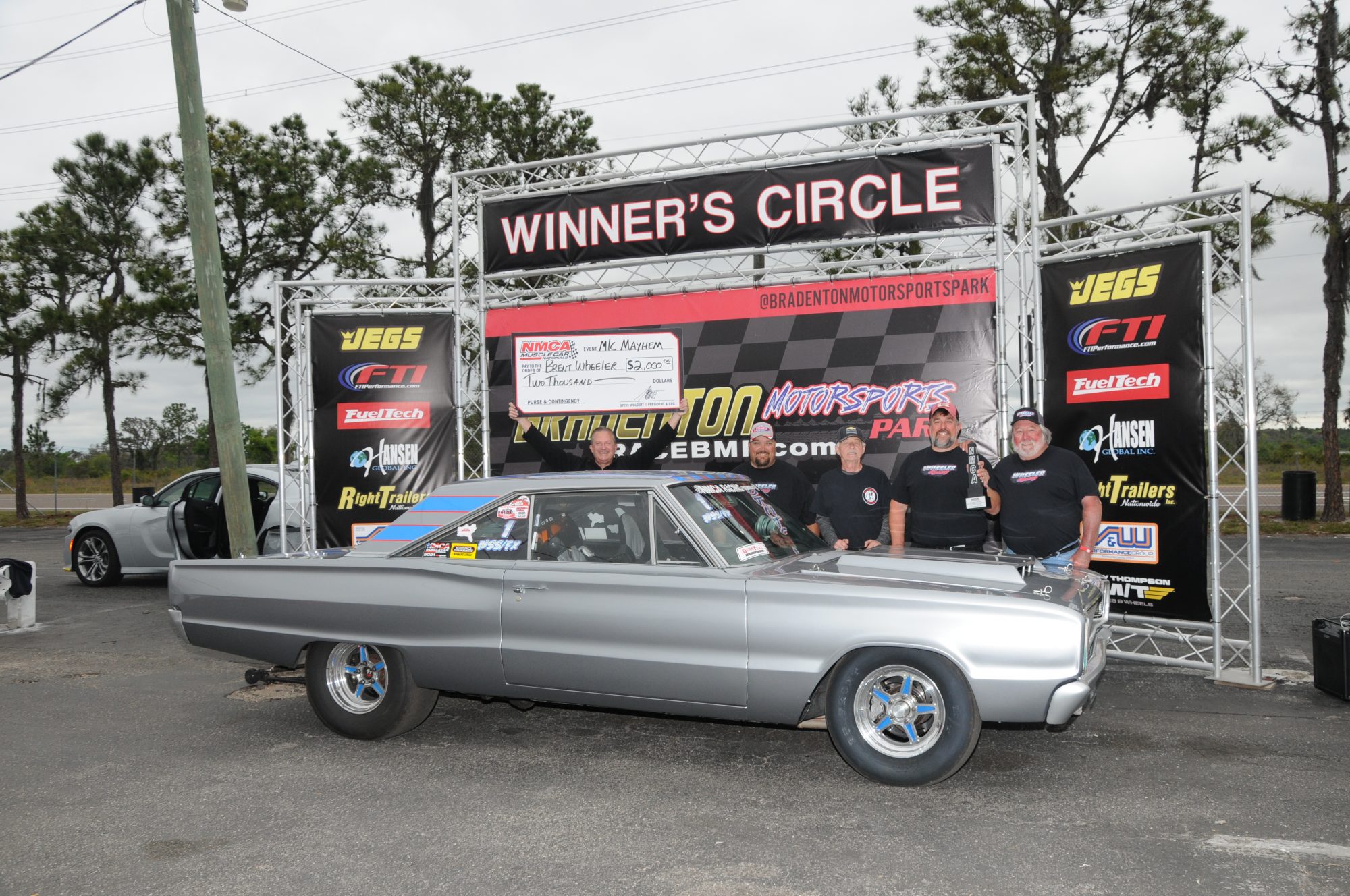 Since Brent Wheeler scored back-to-back NMCA championships in his 1966 Dodge Coronet, he's not ready to park his car soon. He's already hitting this season hard and looks to make it three in row with his fast and consistent Dodge Coronet.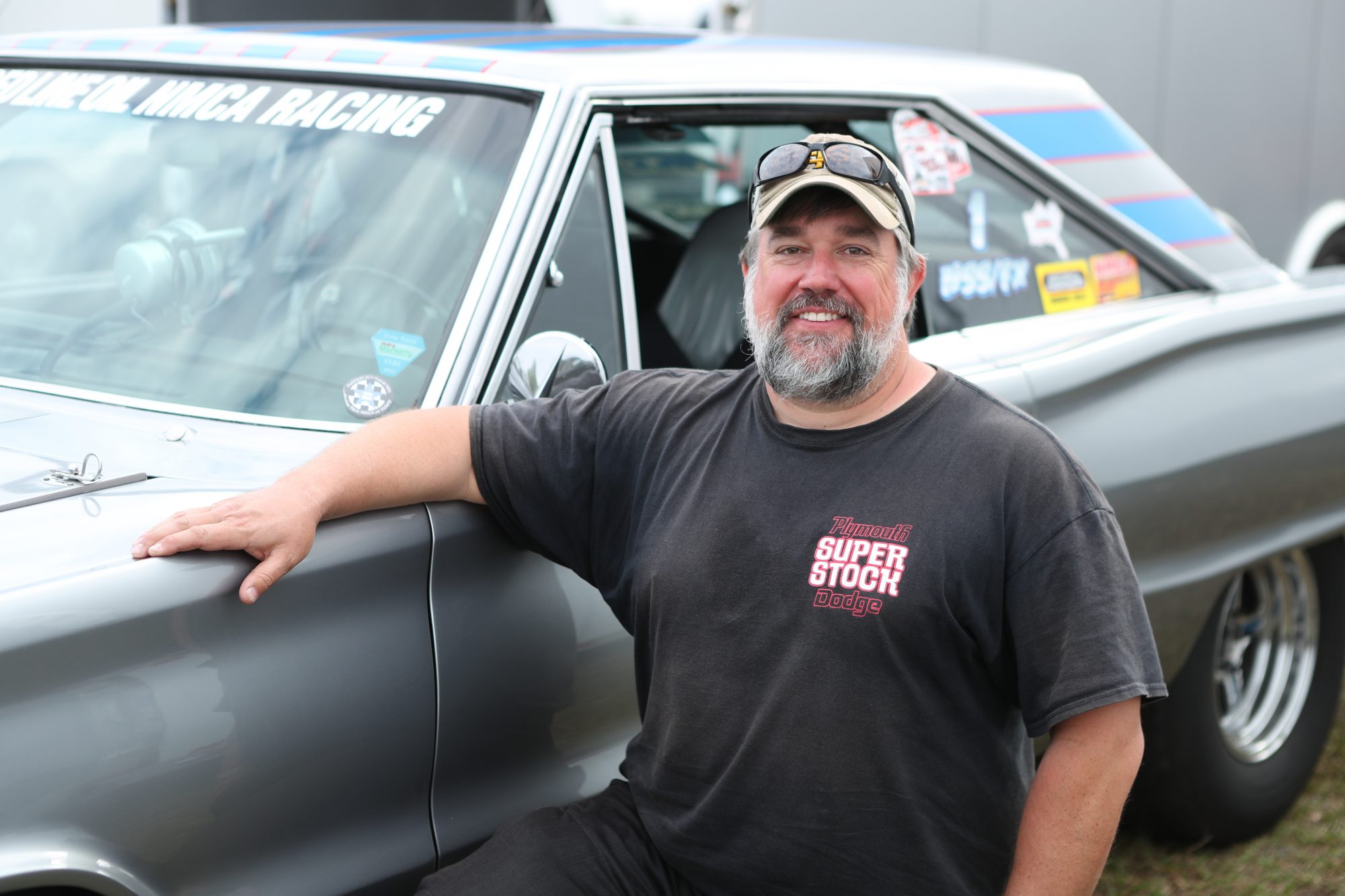 Comments
Comments