Dan VanHorn's Challenger is a Subtle 7-Second Beast
1 year ago Owners + Clubs
If you are a regular DodgeGarage reader, you likely recognize the name Dan VanHorn. He is and always has been the man in charge of the Modern Street HEMI® Shootout – the largest collection of the quickest Gen III HEMI engine-powered machines in the world since 2010 – and we have spoken with him for a variety of articles on the site over the past few years. He will also become the co-owner of Rockingham Dragway with MSHS racer Al Gennarelli in October, making that the official home track of the Modern Street HEMI Shootout.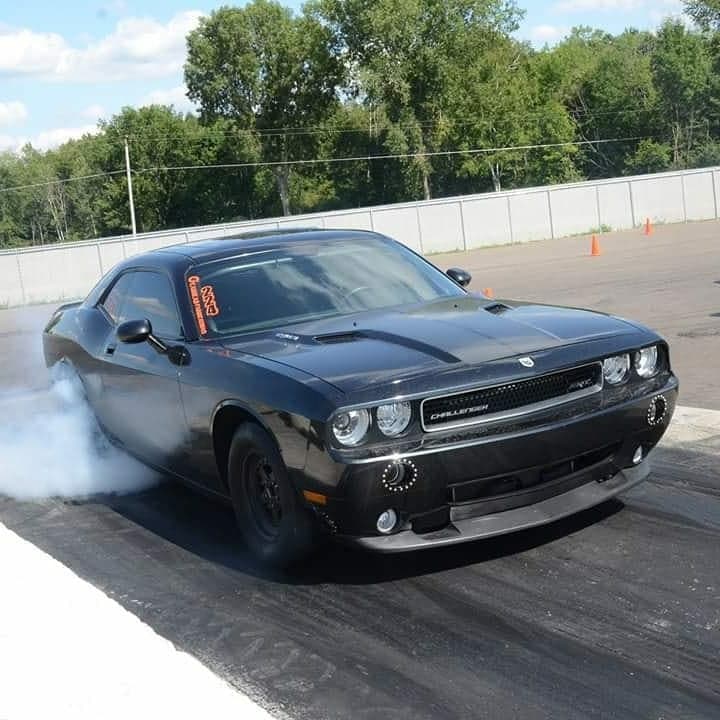 His role with the MSHS is why most people know of VanHorn, but what many people don't know is that he owns one of the quickest modern Dodge Challenger drag cars in the community. He spends so much effort focusing all of the media attention on the series and the racers who make the MSHS so exciting, he rarely talks about his own racing efforts. Fortunately, we've seen his Challenger run a few times in person and he agreed to provide details on his 7-second monster – which has a far more subtle look than many cars in that E.T. range.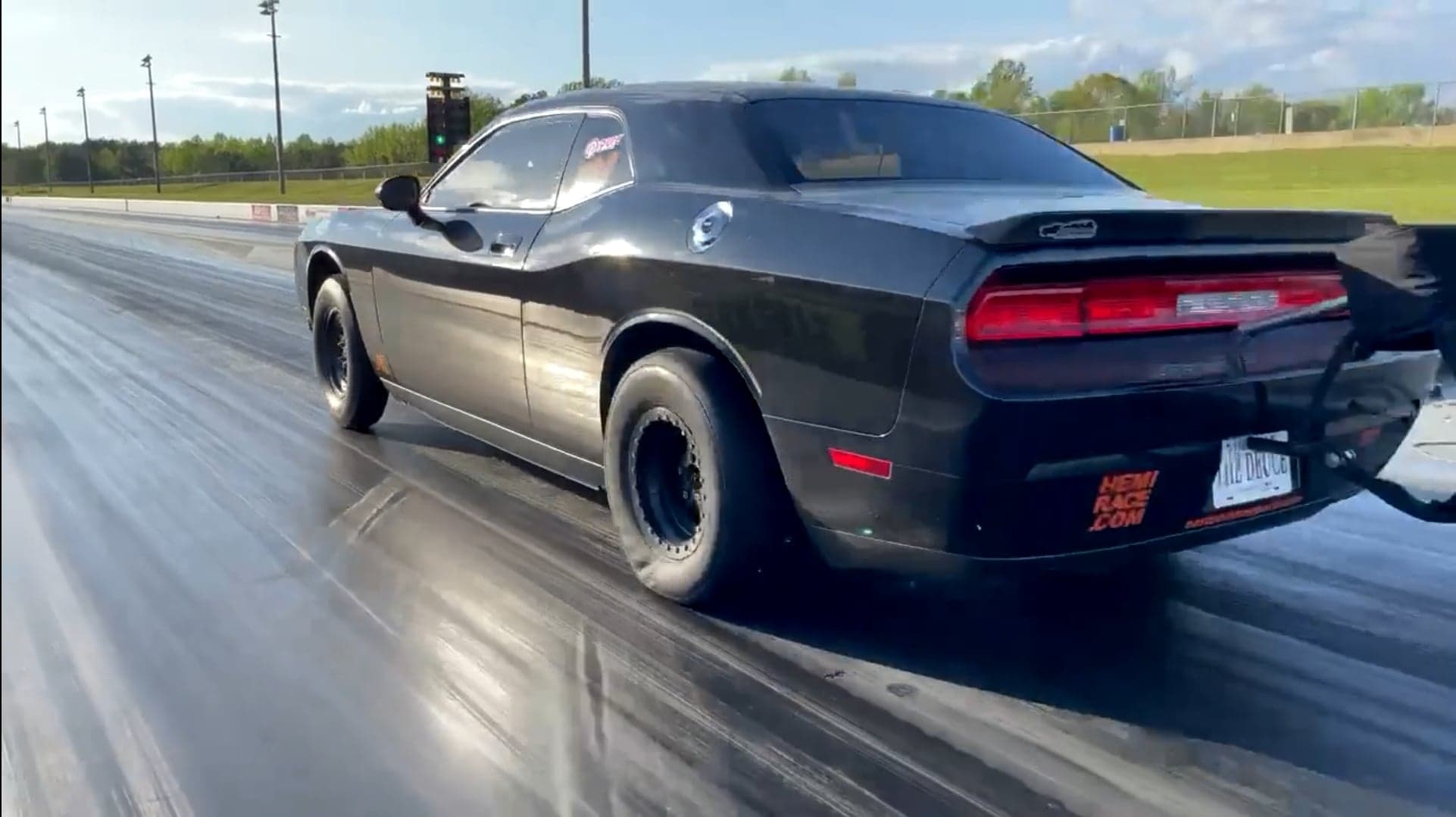 Today, we take a look at Dan VanHorn's 2009 Dodge Challenger SRT8 and what he has planned for Rockingham Dragway as the new owner.
Twin Turbo HEMI Power
VanHorn purchased this 2009 Dodge Challenger SRT8 a few years back from long-time MSHS racer and fellow LXForums member Rob Gonzalez. Although Gonzalez was located in Florida, he regularly made the long drive to MSHS events in the northeast, such as ATCO. He had modified the car heavily, running in the deep 8-second range, making it one of the quicker competitors in the field. The car's involvement in the MSHS played a role in VanHorn's choice to make the purchase.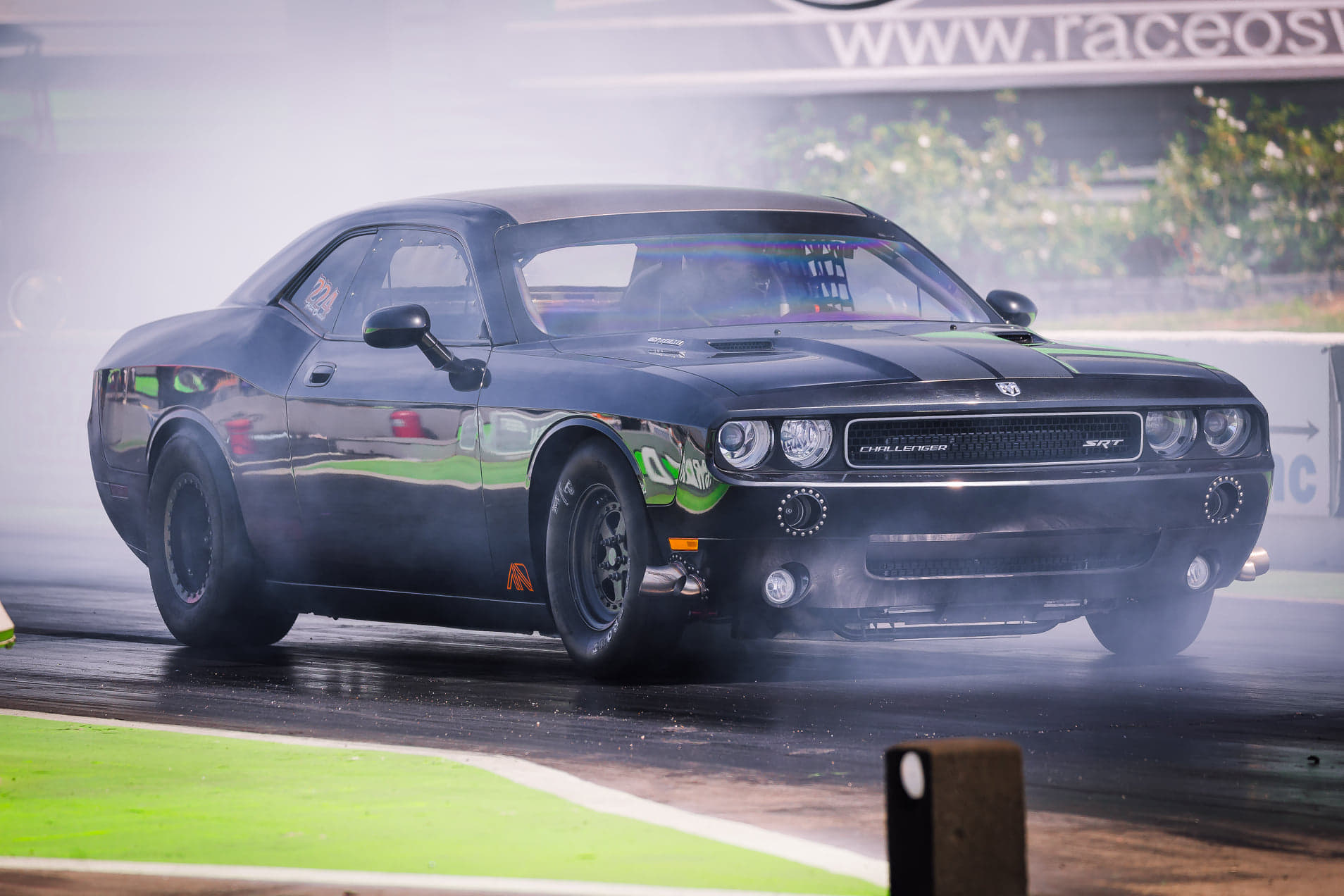 "Biggest reason I ended up with this car is that I was looking for a twin turbo car that had a solid starting point to grow in to. I had started racing with a nitrous car (2006 Charger SRT8) and wanted to try something different having pushed my second racecar (2016 Charger SRT® Hellcat) pretty far with the whipple route etc.," said VanHorn. "I called around and talked to a handful of folks I knew that had twin turbo builds hoping to find one of these cars for sale. It was a cold call that turned into a sale… Rob just didn't have the time to run the car like he had been and was very torn but wanted to see it succeed."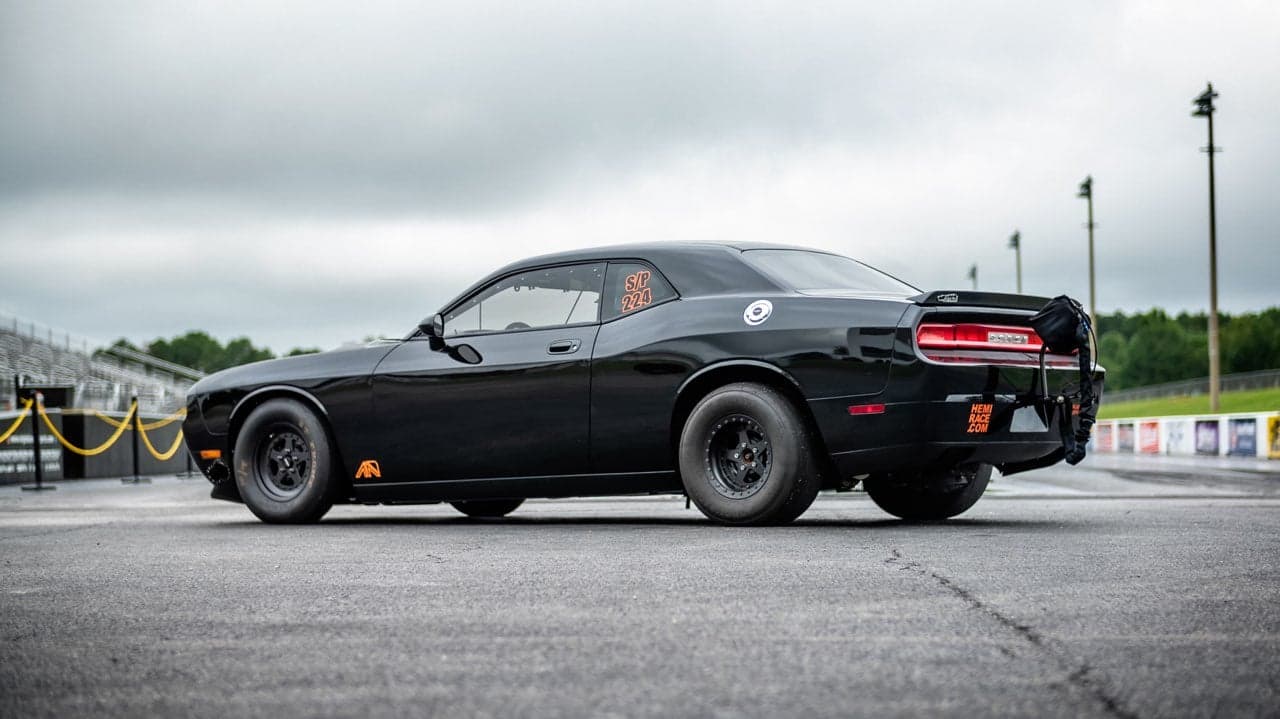 This Challenger came to VanHorn with a 6.4-liter HEMI engine fitted with a Gearhead Fabrications twin turbo setup featuring front-facing turbo headers and Precision 76-millimeter turbochargers, ThiTek cylinder heads and an OEM PCM with HPTuners tuning by Gearhead Fabrications. The power was sent to the wheels by means of an ATI TH400 transmission from Stage 6 Motorsports, a Ford 8.8 differential and Driveshaft Shop axles. The car had significant weight reduction measures, but it still had full factory glass and much of the factory interior. Of course, it also had a cage from Gearhead Fabrication, along with the other safety items required to run in the 8s.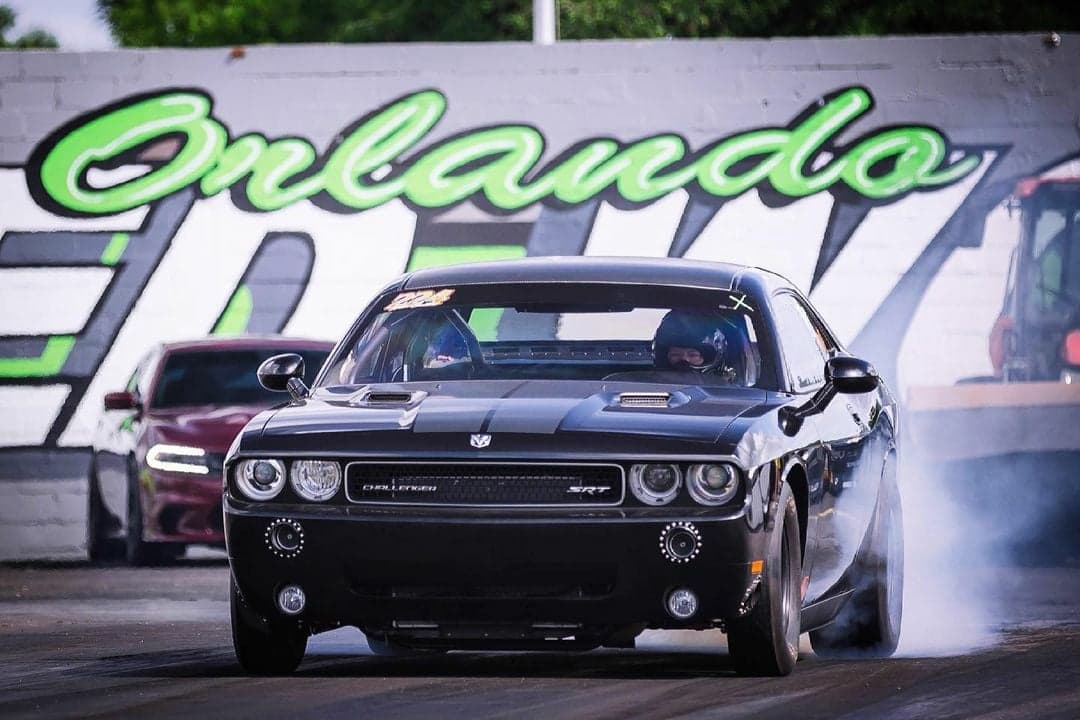 Since acquiring the 2009 Challenger, VanHorn has had the car significantly modified twice, first by Gearhead Fabrications and then by Chris Dufresne of 1320 Solutions, with help from Andy Wagner from EastCoastMoparts. Frankly, the list of modifications is too extensive to discuss, so below, we have included organized lists of high-performance features.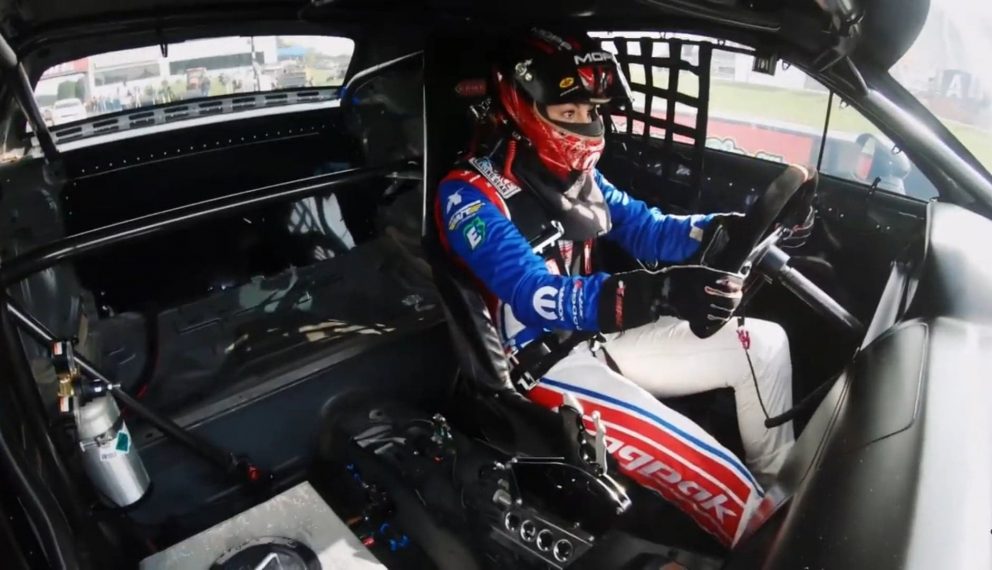 Drivetrain:
1320 Solutions-built BGE-based 380 ci (still runs water and drives to the lanes and back to pits!)
MGP billet aluminum rods
Diamond pistons
Demon crank
Billet mains
Gearhead Fabrications turbo cam
Johnson short travel lifters
ThiTek heads upgraded
Billet Plazmaman manifold
Motion Raceworks 102mm billet cable throttle body
Holley Dominator ECU that controls every aspect of the car (replaced boostleash, HP Tuners and OEM PCM)
5 bar MAP
Holley HEMI Smart Coils
MSD external crank sensor
Atomizer 700 injectors
Methanol
Entire fuel system replaced to support M1 to include -12 fuel lines
Entire oil system replaced to support increased oil volume
Peterson 3 stage mechanical oil pump
Moroso rear sump oil pan
Waterman mechanical fuel pump
Removed air to water system
Removed electric turbo oiling system
Oil containment pan by Tempest Racing
Tune by Tempest Racing
Clearview billet oil filtration system
Aeromotive fuel filters
Driveshaft shop 9-inch rear with 9.5-inch strange pro gear
Driveshaft shop axles and carbon fiber driveshaft
FTI TH400 with Reid case
Precision air shifter
FTI billet 2-piece torque converter
FTI dump valve
FTI billet valve body
ACME 4 link bolt in conversion with Bilstein Shocks
AAD Performance front control arms
Trunk-mounted aluminum breather tank
Interior:
Removed all OEM wiring
Holley 12.3-inch pro dash display
Flaming River manual steering rack
Extreme weight reduction
Cage upgraded by Gearhead Fabrications
CO2 controlled parachute system
20 lbs dual zone FireAide fire suppression with auto sense
Fiberglass dash
Manual custom steering column with removable race wheel by Gearhead Fabrications
RacePak Smart wired
Low Dollar shock travel sensors
16V lithium battery system
Motorola race comms
Davis Technologies driveshaft speed sensor
Manual rear trunk release
Exterior:
Anderson Composites carbon roof and trunk
Lexan front side windows by Gearhead Fabrications
Optic Armor lexan windshield
Full race conversion to doors by Gearhead Fabrications
5-inch Bogart/HHP edition wheels
Mickey Thompson ET radial pro 275/60r15 rear tires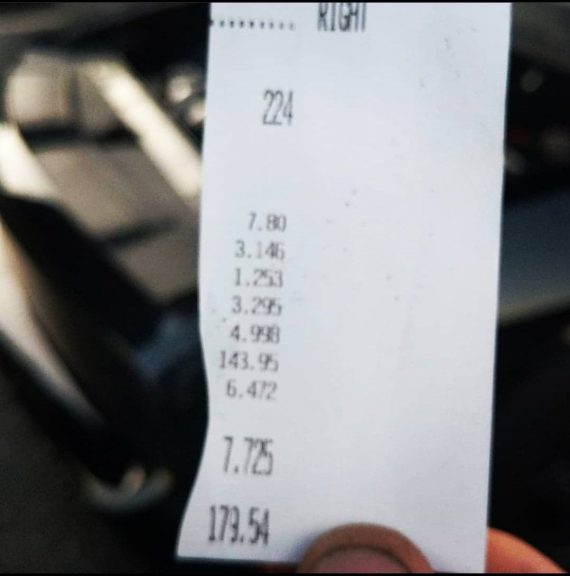 With these upgrades, Dan VanHorn's twin turbo Challenger has run a best quarter-mile time of 7.72, but he is focusing more on 8th mile racing. He is currently running in the high 4-second range in the 8th, with the goal of running 4.60s later this season. In addition to the Modern Street HEMI Shootout events, VanHorn plans to compete with this Challenger at Moparty, Street Car Takeover, NMCA, Yellowbullet and Imports vs Domestics World Cup.
Plans for Rockingham Dragway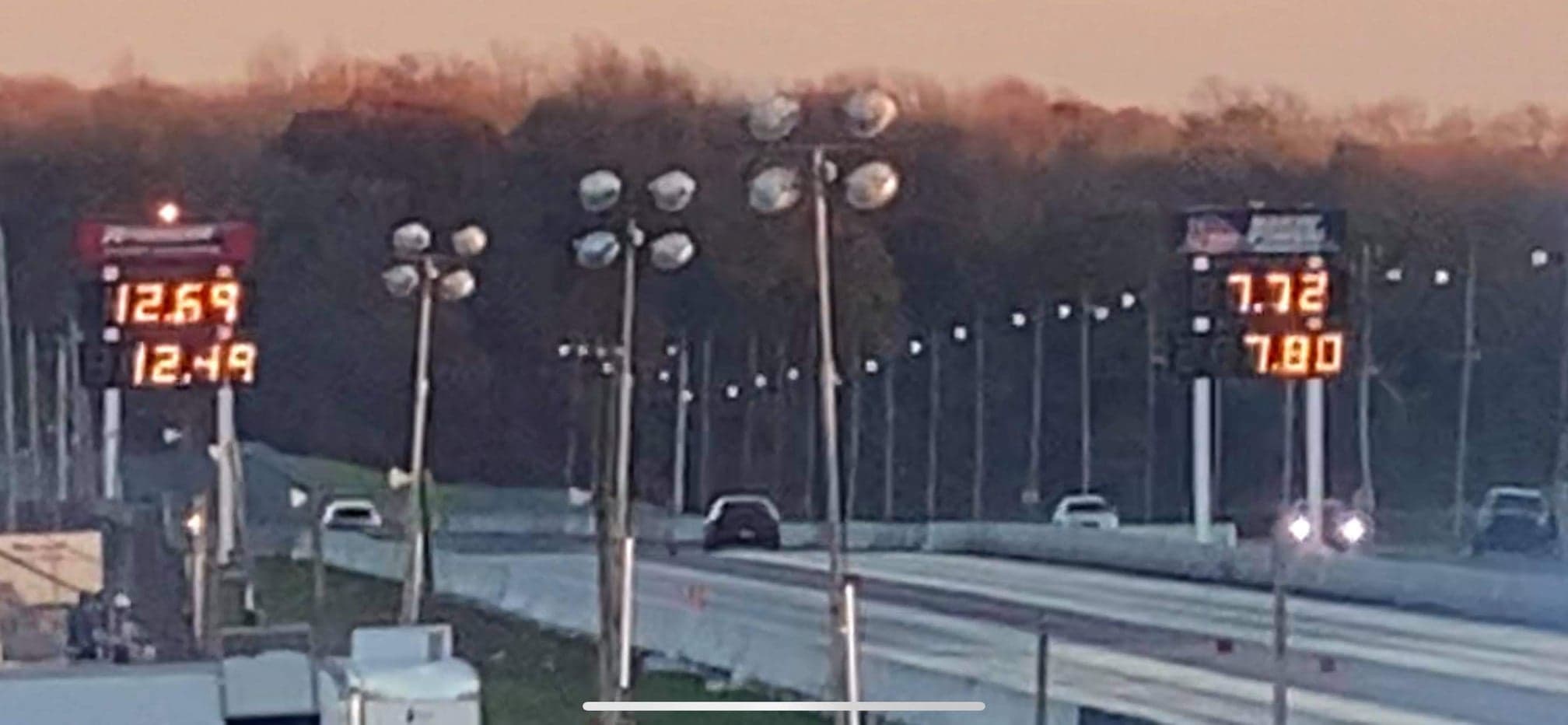 Finally, we asked Dan VanHorn what he and partner Al Gennarelli have planned for Rockingham Dragway when they formally take ownership this October. Their plans to purchase the track were officially announced back in 2020 and since then, VanHorn and Gennarelli have been working with the current ownership and management teams to learn all the ins and outs of the facility.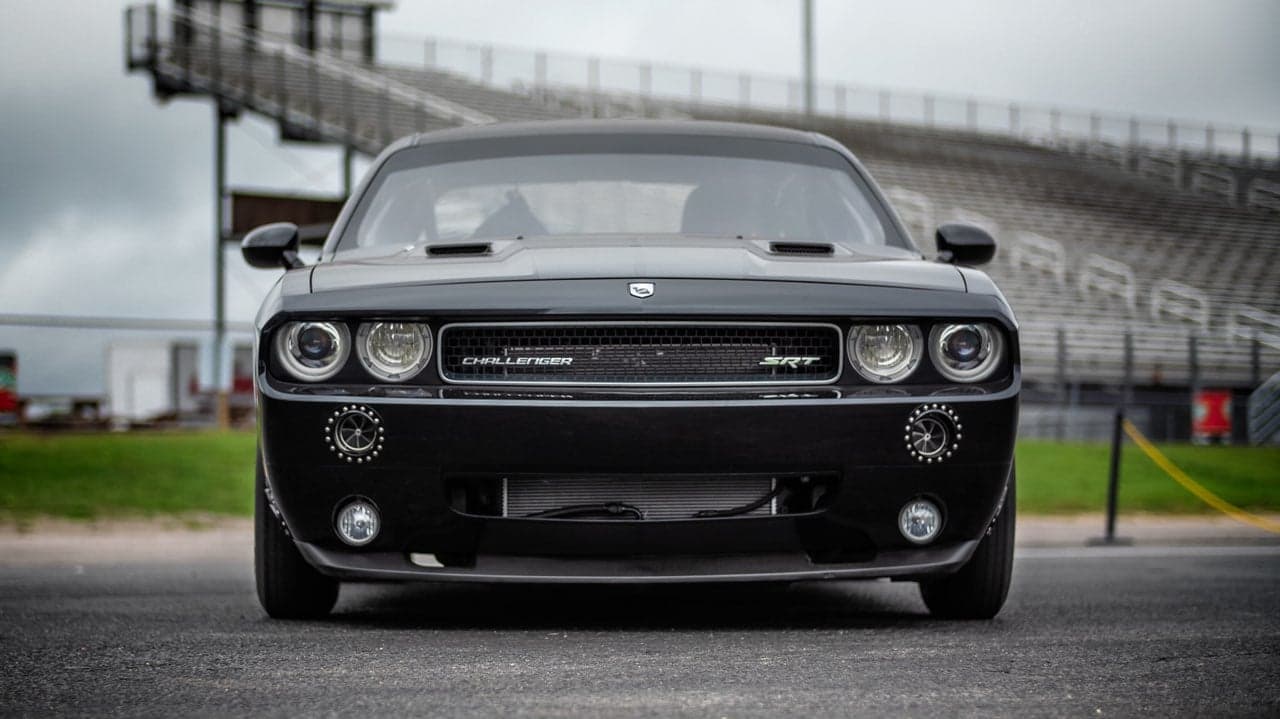 "We plan on resurfacing, renovations of the public facilities, addition of garage space/lifts (a real DodgeGarage), addition of onsite shop and numerous outside-of-the-box concepts such as newer race formats. We are proud to be trusted with the ownership of the legendary ROCK and will maintain its roots and legacy built by Steve Earwood. It has a fantastic full schedule that will be built upon. We are proud to host Street Car Takeover, NMCA/NMRA, NHRA, Mopars at the Rock, MSHS, world-class bracket events, legendary motorcycle events, roll racing, Import Faceoff, and we are the home of Dig or Die top end no prep racing," said VanHorn. "Owning a racetrack started as a dream and is turning into a reality. This all started from buying a 2006 Dodge Charger SRT8! My first-ever experience drag racing was in that car with the people I met through LXForums.com."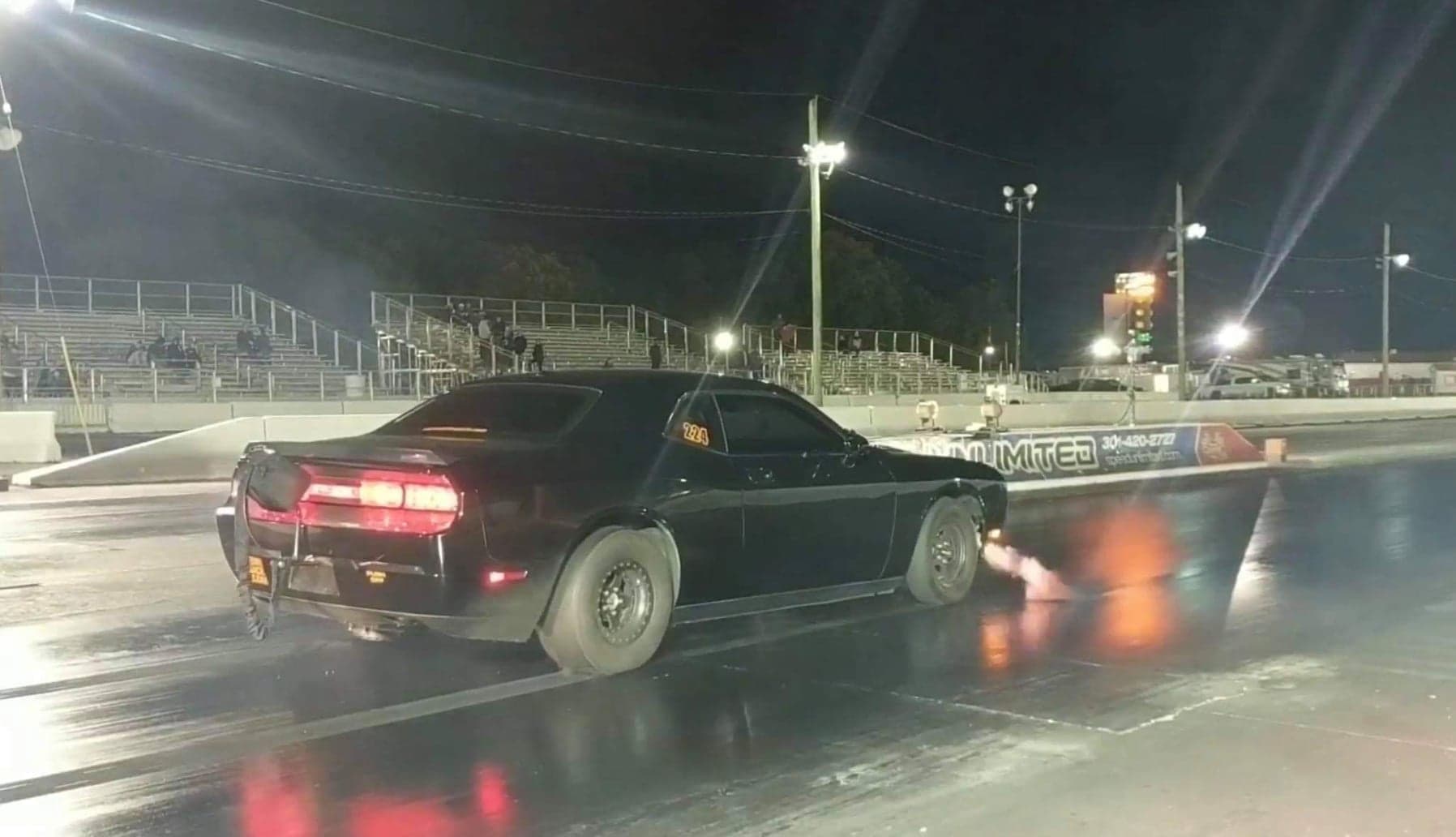 For anyone who attends a Modern Street HEMI Shootout event this season, there is a good chance that you will see Dan VanHorn's 2009 Dodge Challenger SRT8 and in the coming months, the car may become a regular installation at the ROCK, once he and his partner have become the official owners of the venue. Regardless of where you see this twin turbo Challenger, you can expect it to be among the quicker full-bodied cars in the field.
Author: Patrick Rall
Comments
Comments