Dave Dudek – Hellcat Herder
7 months ago Owners + Clubs
Dave Dudek has been a Mopar® innovator for decades. His exploits, racing fast HEMI® engine-powered Plymouths in the Factory Appearing Stock Tire (FAST) class, have made him a legend among the Mopar faithful. The finesse in Dudek's right foot when he's wheeling his "massaged" 950-horsepower 426 Street HEMI to sub-10-second ETs on skinny Goodyear bias ply tires is magical. His "never-say-never" mantra and gritty determination have taken these innocent-looking muscle cars into another dimension that was strictly reserved for ratty-looking, gutted and open header racecars. While Dudek still competes in FAST, he has also been busy building SRT® Hellcat-powered vintage Dodge and Plymouth muscle cars for various customers looking for the best of both worlds.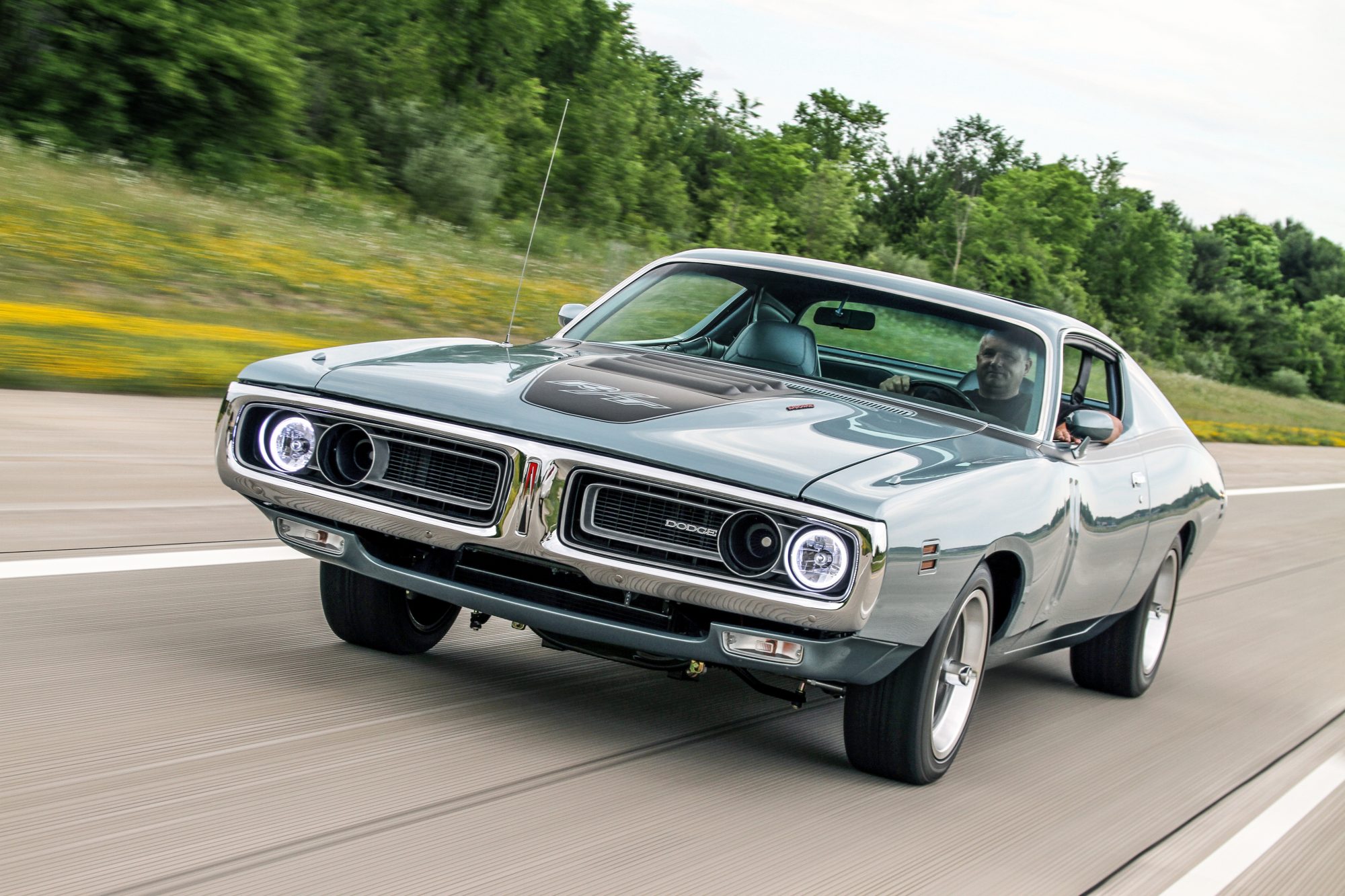 "It was about 2016 when a customer of mine and I decided to do a resto mod. He had a really cool sunroof 1971 Dodge Charger, but the original drivetrain was missing, so it was a great candidate. Originally, we planned on going with a 392/6.4-liter HEMI but within months, the Hellcat 6.2-liter HEMI conversion seemed more up our alley. To be honest, this wasn't my first modern engine swap. Decades ago, when Ford's 5.0 V8 Fox Body Mustang was the hot ticket, we swapped a 5.0-liter fuel-injected engine from a Mustang GT and stuck it in a two-door Ford Ranger pickup," smiled Dudek.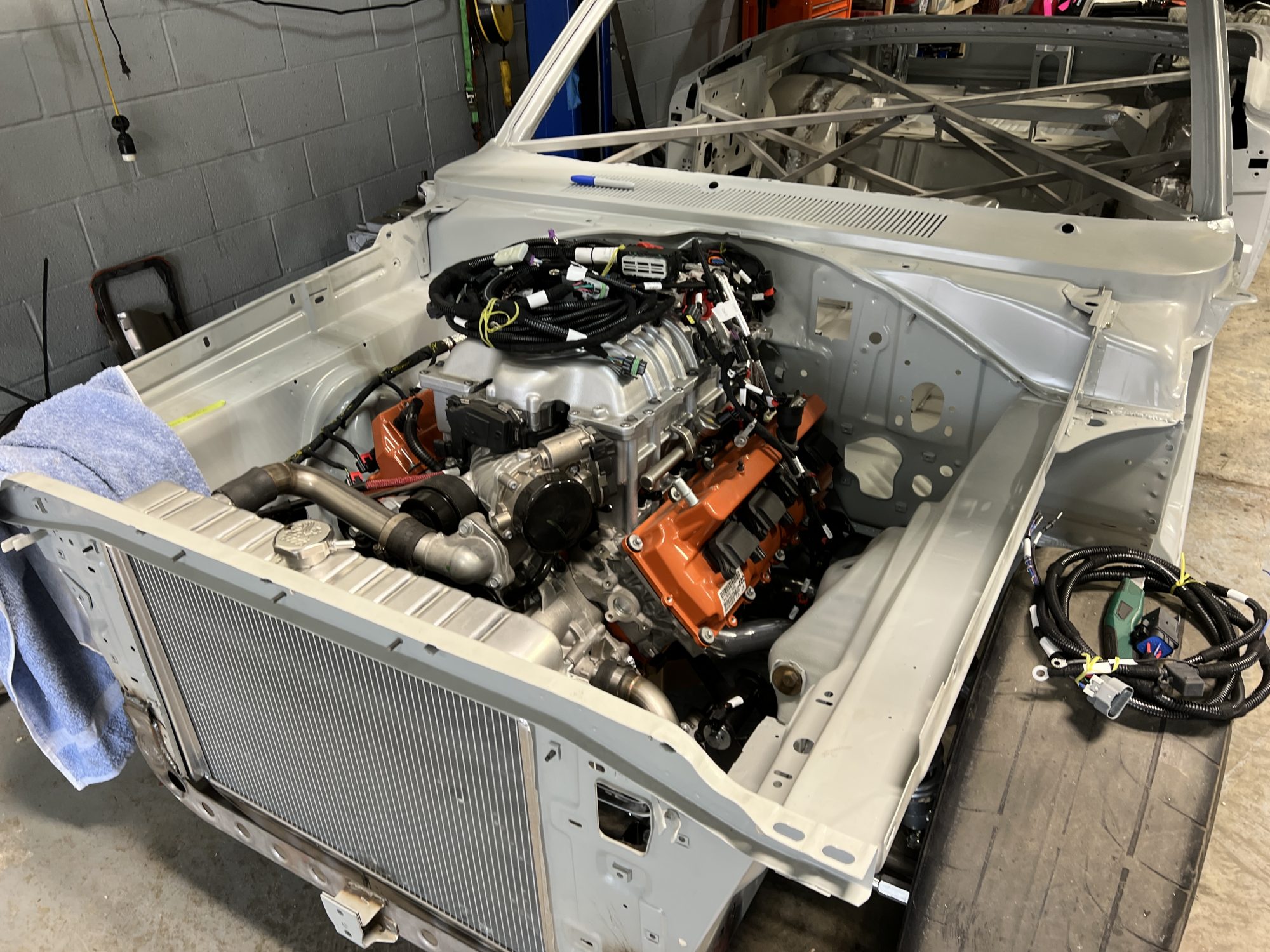 To build these machines, combining 21st century technology with classic bodies is quite an undertaking. It would be like taking the iconic P51 Mustang that ruled the skies in WWII and replacing its venerable Rolls-Royce Merlin piston-powered V12 engine with a Pratt & Whitney F135 jet engine that currently powers the current state-of-the-art Lockheed Martin F35 Lighting II strike fighter. Luckily for Dudek, the skills he acquired from drag racing and building racecars comes in handy when he transforms stock muscle cars into resto mods. It might not be as dramatic as our example, but it still requires skill and patience to make sure everything lines up and fits. "I learned a lot from drag racing and from building my 1969 HEMI Road Runner years ago. I still continue to learn something new each and every day on the modern HEMI platform. I've done four modern HEMI swaps into classic Mopars and currently have four more in the shop at various stages of completion. The first three builds were all pretty much plug-and-play with the Direct Connection HEMI crate engines. The last one, however, gave us some issues. We had a used engine that was bought on eBay, and it had plenty of problems. We applied our knowledge and experience doing these swaps and worked our way through them. This is how you pick up the most knowledge, by trial and error."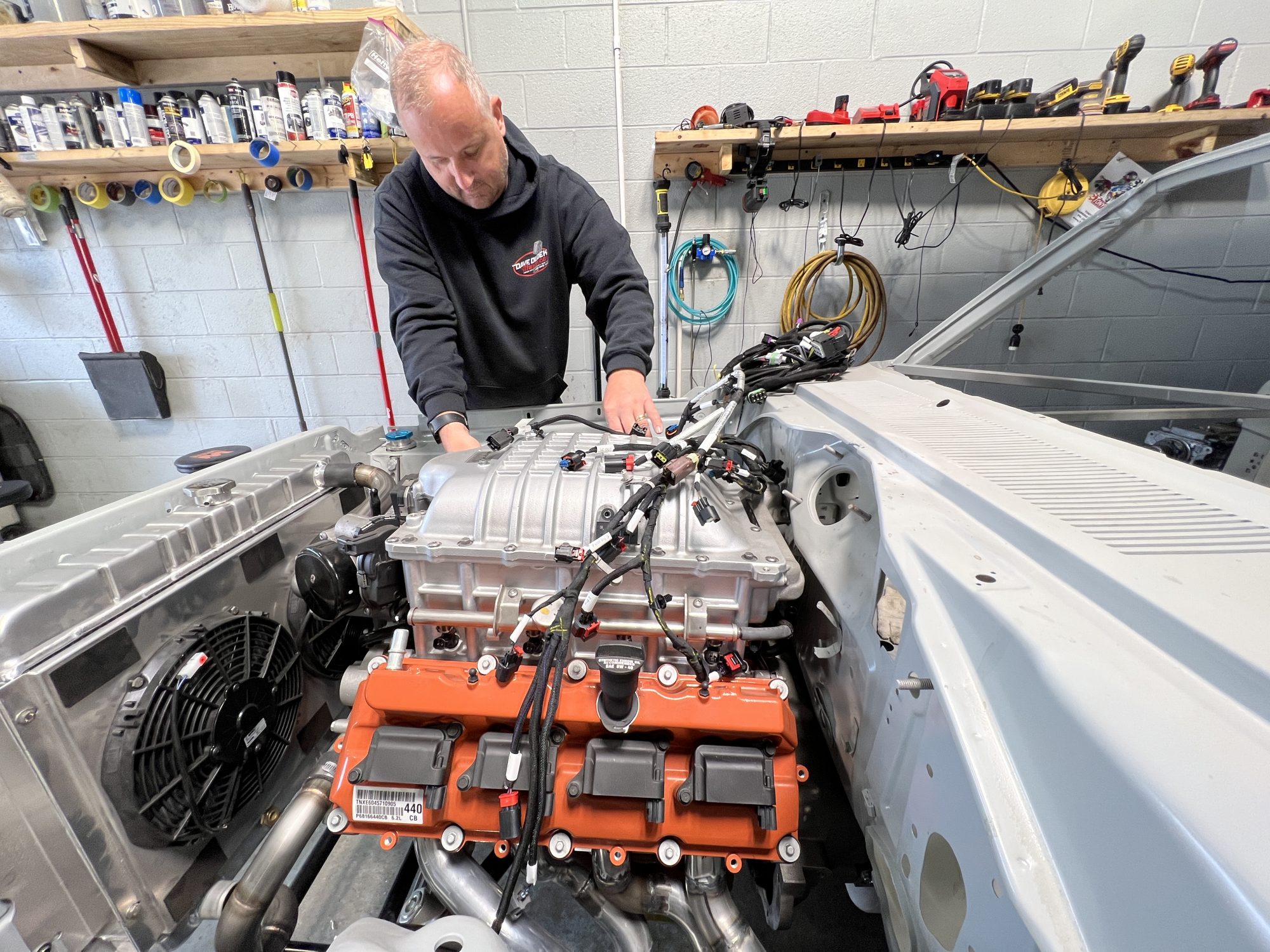 When Dudek began installing current-generation HEMI engines into older cars, he faced some unknowns. "Early on, there were plenty of challenges, nobody had an oil pan to make the modern HEMI clear the factory K-member in the older Mopars," noted Dudek. "We had to cut one up to make it fit. Same with headers, we had to make our own. Other fitment issues we dealt with were the limited clearance on some vintage Mopar applications between the firewall and the supercharger intercooler manifold. Another issue we had to overcome was on the 1971 B-body we built years ago, there was no pre-made fuel tank with integrated pumps to run fuel injection. Today, those problems don't really exist as many suppliers are making good stuff for most applications."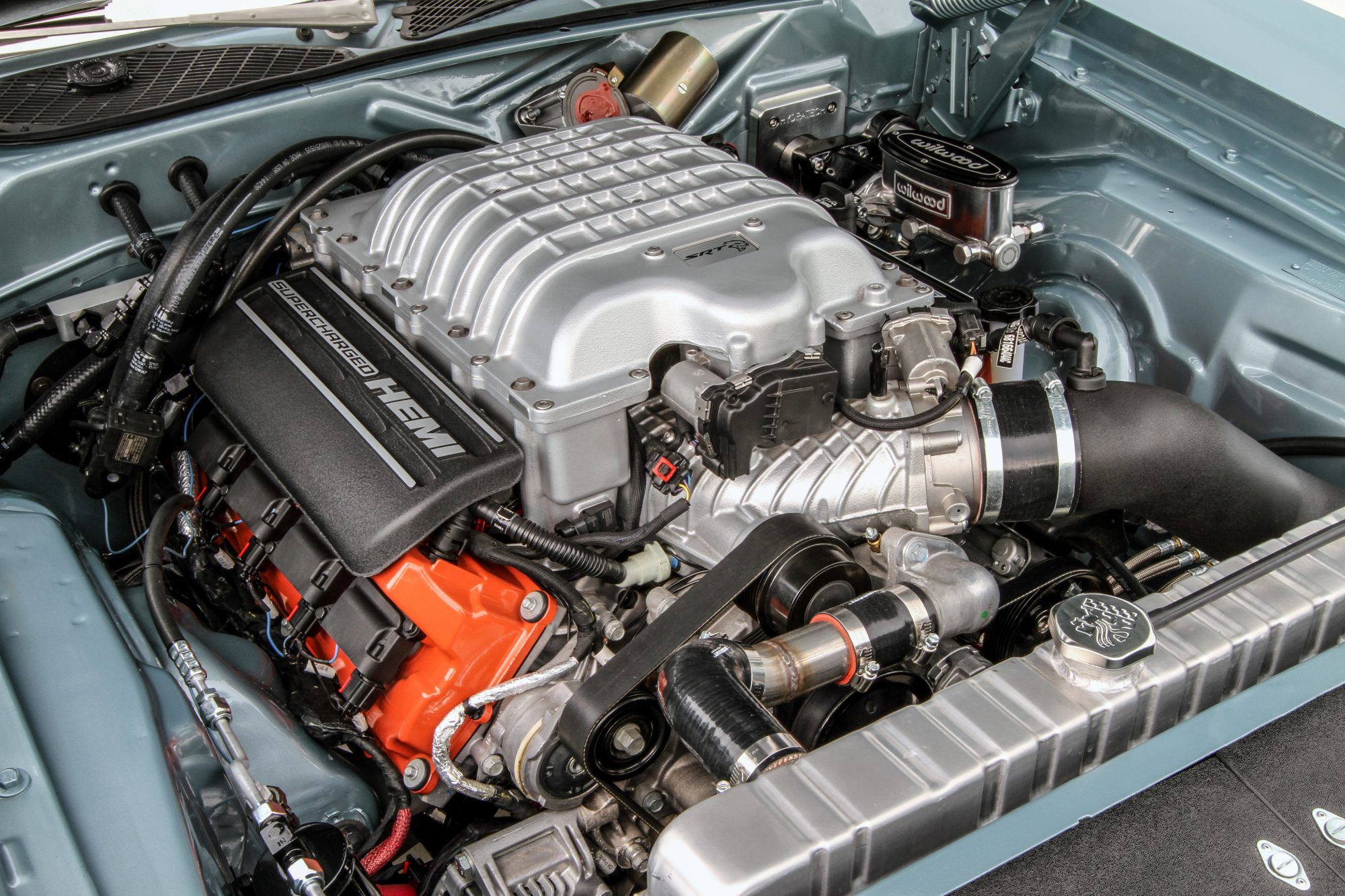 Luckily for Dudek and other custom car builders, the aftermarket industry changed and now has fully embraced providing products for GEN III HEMI engine swaps into vintage vehicles. "Today, many major aftermarket companies have gotten on board with GEN III HEMI swaps and offer many parts. Holley, Milodon and others offer a wide variety of parts, such as engine and trans mounts, oil pans, fuel management systems and other key parts. Even the HEMI Crate Engine installation kits from Direct Connection take much of the hassle out of installing a modern HEMI in a classic Mopar."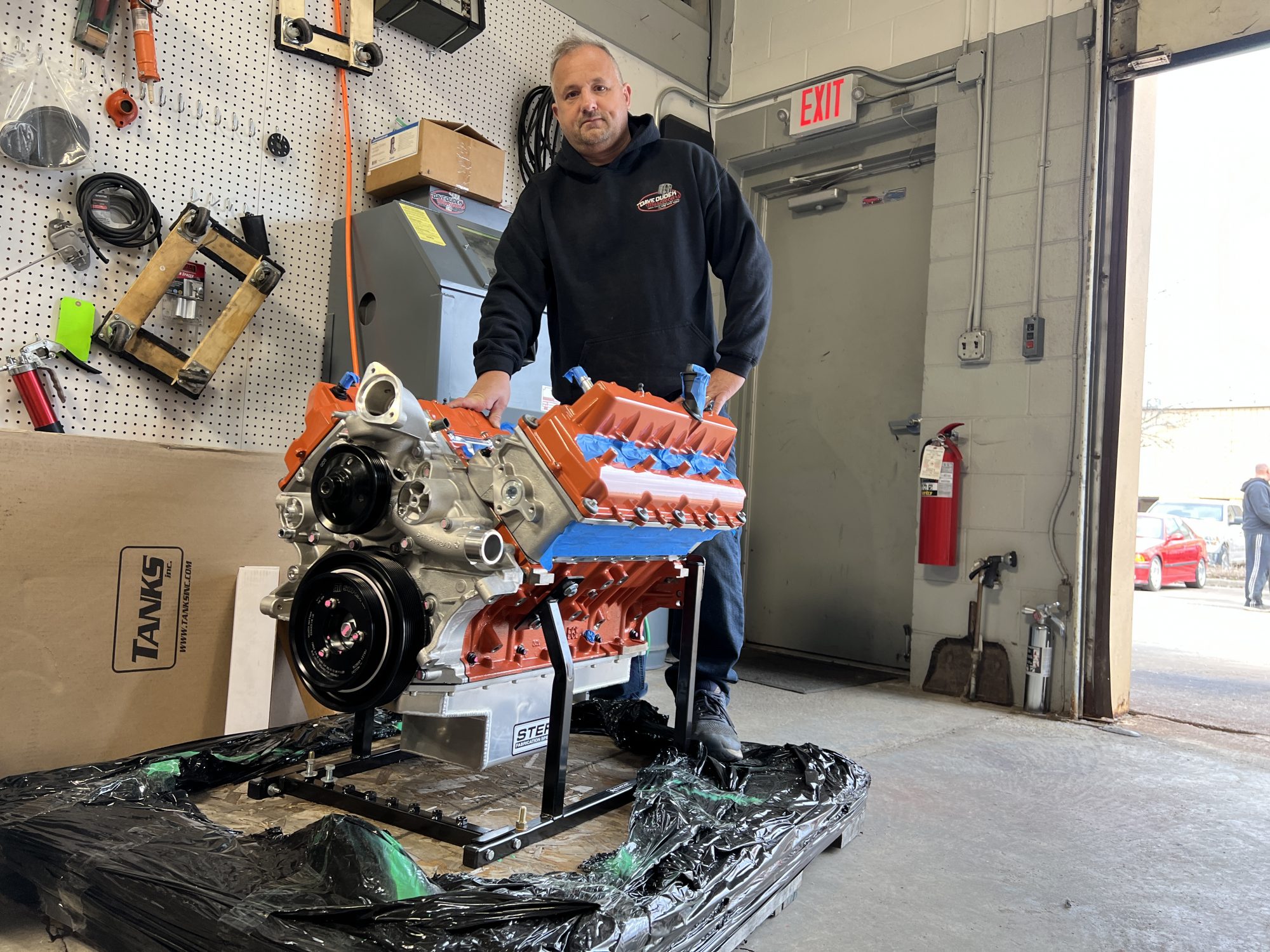 As with any business that relies on parts from various suppliers, the last 24 months have been difficult for many race shops and custom car builders. Dudek has seen his share of projects being delayed because of product shortages. "With the current supply and demand challenges, it's also impacting the performance parts industry. All it takes is for one minor but critical part swap to be on an indefinite backorder and it can hold up one of our resto mod builds for months. Luckily, we try to work around that and deal with suppliers like Roseville Moparts that keep a healthy inventory of products we need."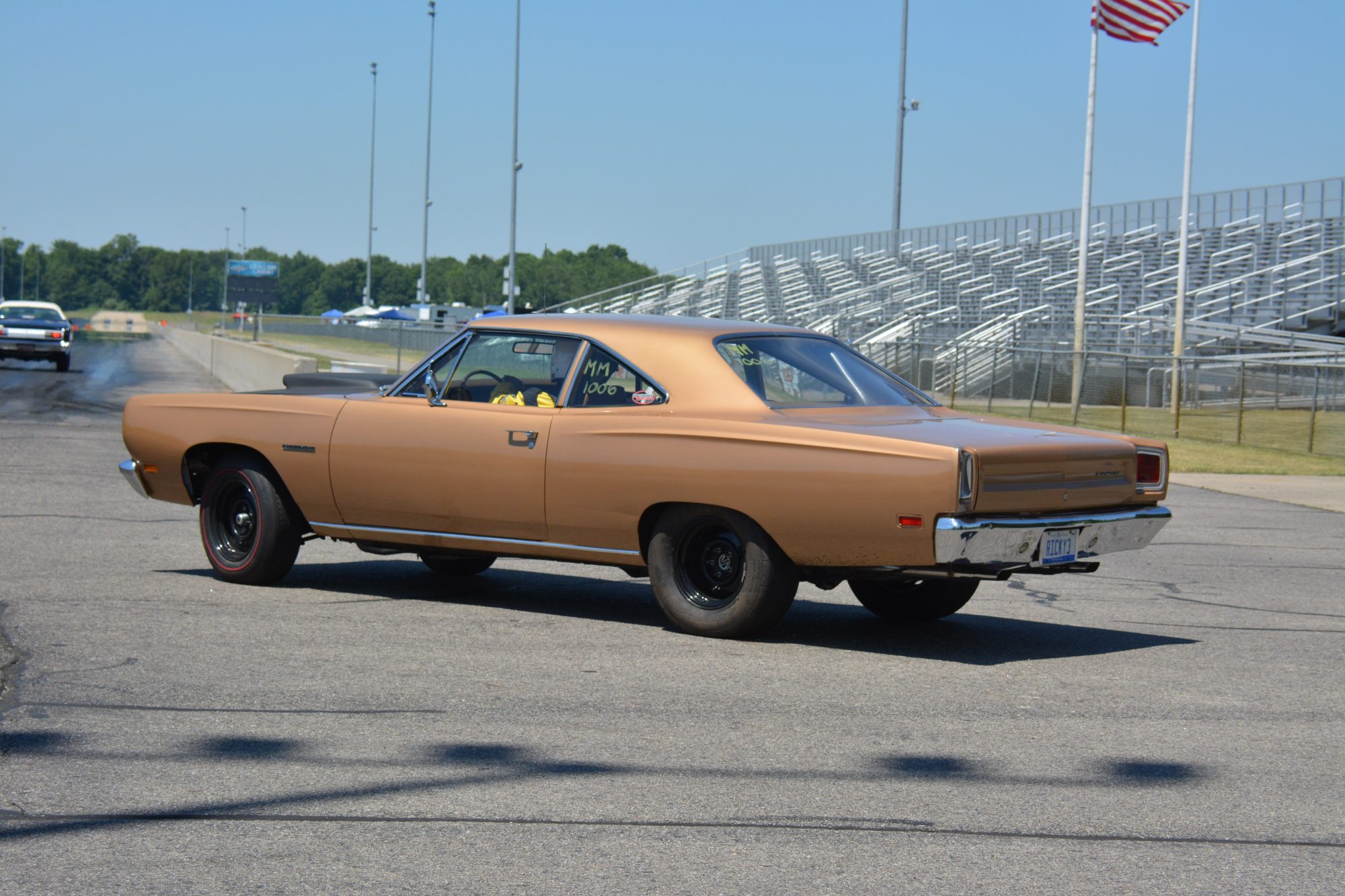 Like an artist with his paintings, Dudek loves all the cars that he works on. It's hard for this guy to play favorites, but Dudek's kind of partial to 1968-1969 Plymouth B-bodies, as he set the racing world on fire a few years ago in his stock-appearing 1969 HEMI engine-powered Plymouth Road Runner. "All the cars I work on are cool and unique in their own way," smiled Dudek. "If I had to pick a favorite, it would be Rick Callahan's 1969 Plymouth Belvedere. It was a straight-forward installation with a Mopar Hellcrate HEMI. The engine swap was pretty simple and tuning it was easy. Callahan has taken the car on Hot Rod magazine's Drag Week as the Plymouth has seen thousands of road miles and tons of punishment on the drag strip. The car is just an animal that's also battle hardened. It's earned the nickname 'Hellvedere'!"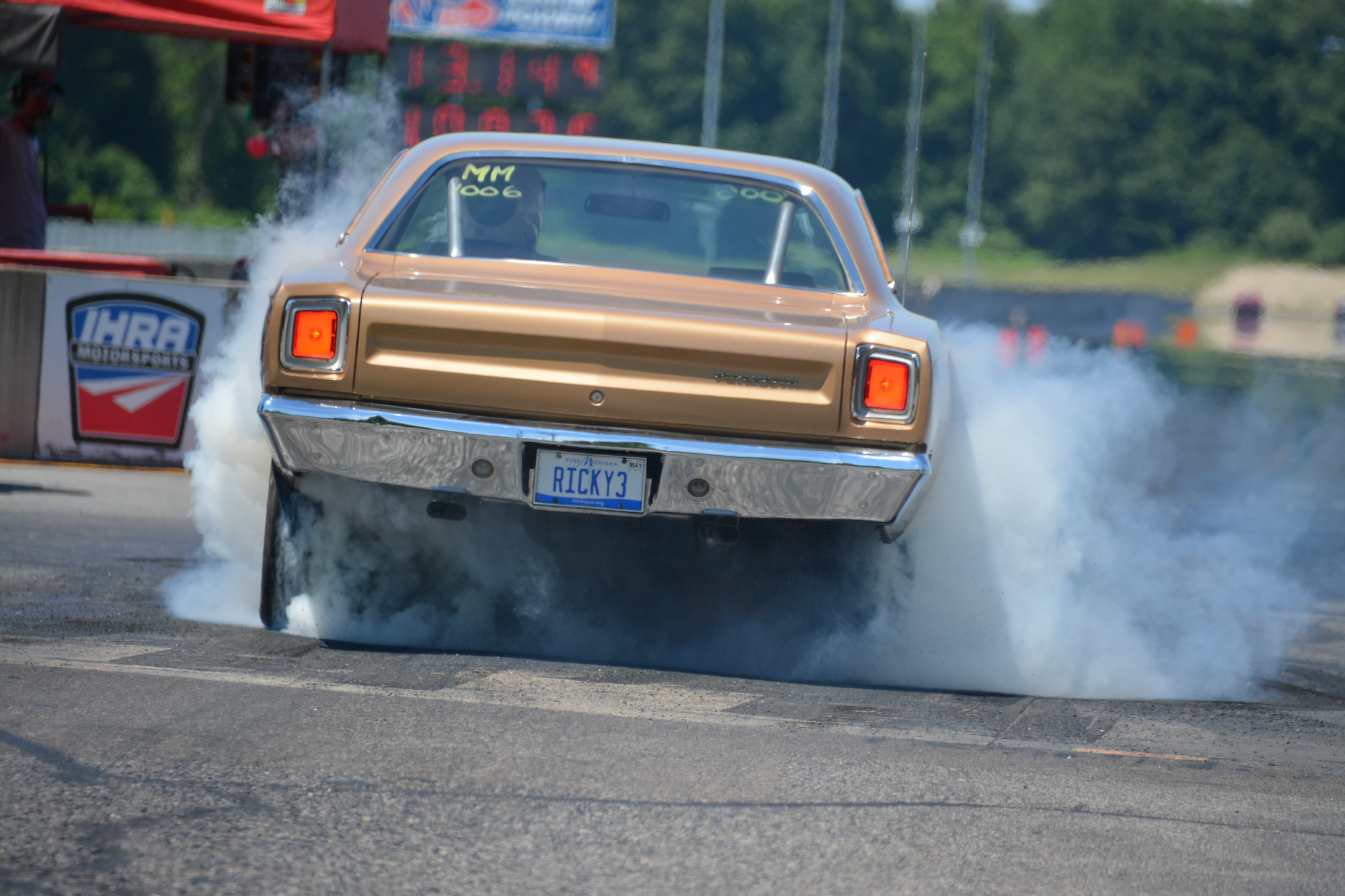 So how does Dudek find these legions of customers who are willing to wait 12-16 months on their Mopar resto mod project to be finished? Since he's a one-man operation, it's his hard work, passion and dedication for moving the car hobby up one or two notches. "My business is all driven by word-of-mouth, as I do no advertising. I have more work than I need, but that's a good thing as there's no shortage of customers. Many folks find me on Facebook or in automotive magazine articles like Hemmings Muscle Machines, which featured a '71 Charger I built for a customer," noted Dudek. "The Mopar resto mod hobby is really gaining traction, as it combines a modern HEMI engine with crazy performance but with solid durability and great street manners, all wrapped in a classic Dodge or Plymouth muscle car sheet metal."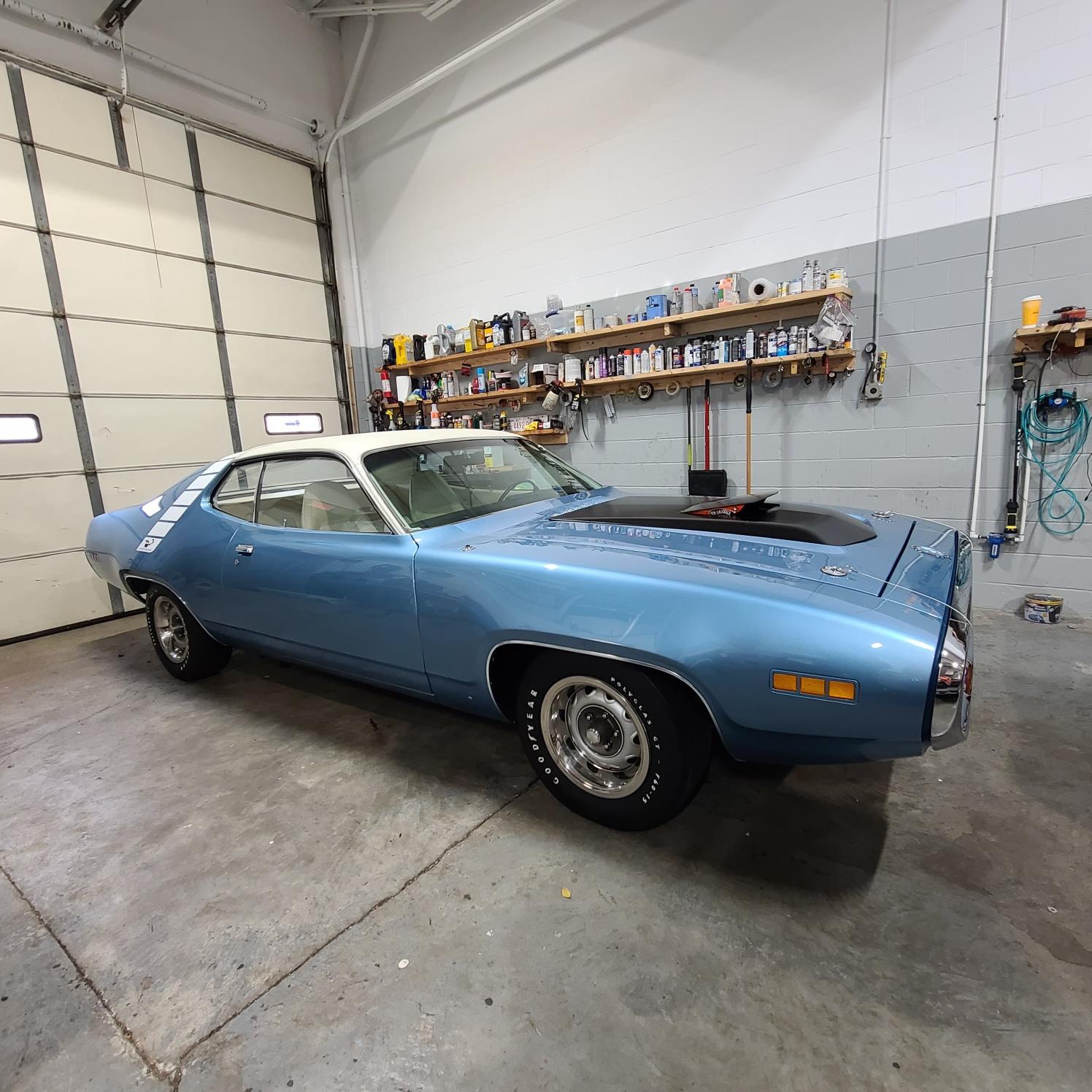 When asked where he sees the future of building GEN III HEMI engine-powered resto mod projects, Dudek had this to say: "This is not a fad to be replaced by another hot-rodding trend. Late-model HEMI swaps are here to stay. This basic engine platform has been around for well over a decade, so good core blocks will always be available. The fact I've taken pride in every project I've worked shows in the cars that leave my shop. My customers are never disappointed, and they're impressed at how fast, and yet how streetable these machines are. Like my customers, I loved driving these all GEN III HEMI-powered resto mods. It's hard to put into words: the menacing blower sound, the power as it pushes you hard back into the seat, and the rush as you pass objects, it's all so overwhelming! I think we have at least another to 10 to 15 years of building GEN III HEMI-powered resto mods for enthusiasts looking for fast, hassle-free and pump-gas-friendly street machines."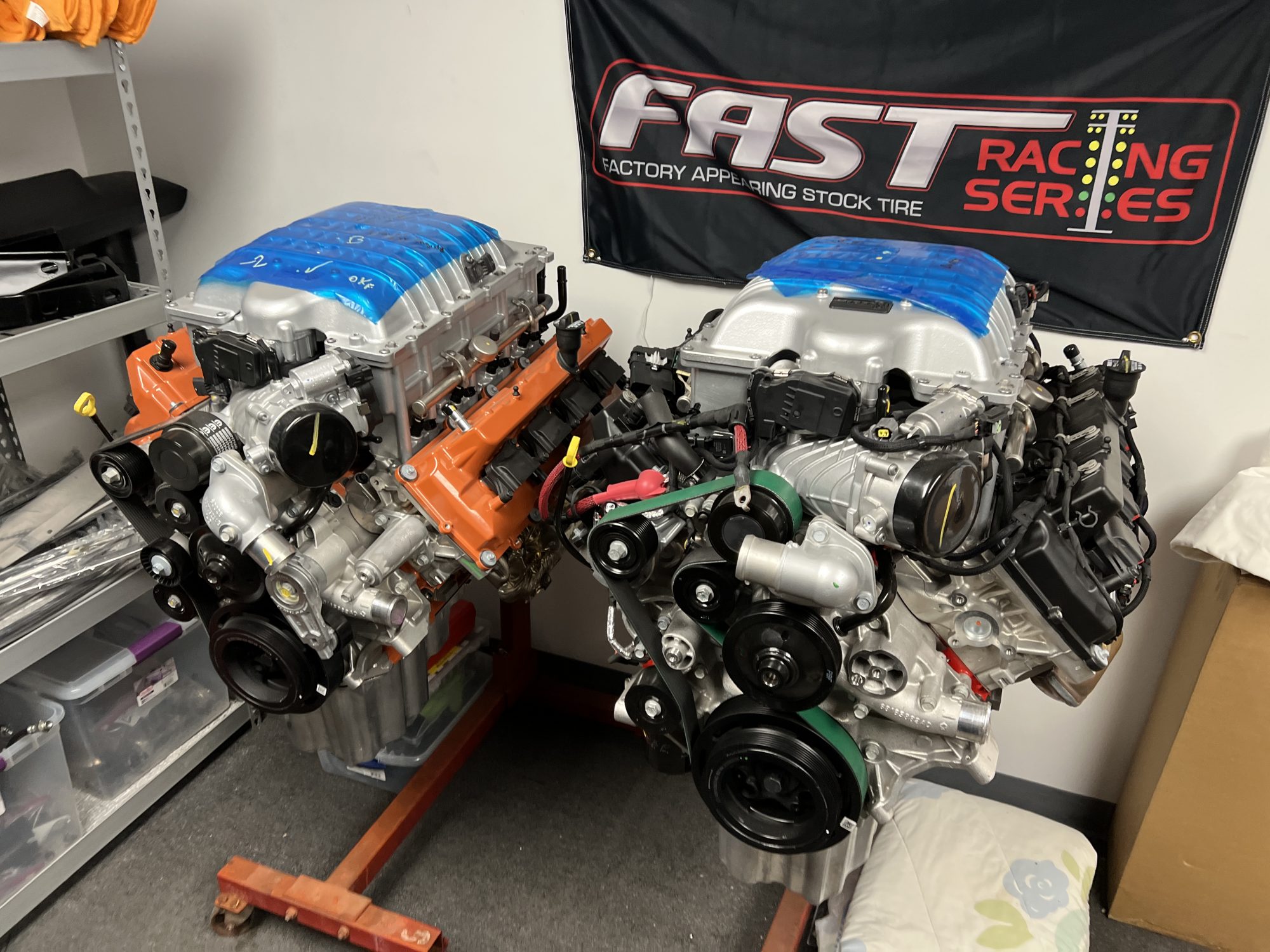 With his stellar reputation among fellow car builders and gearheads, we're confident Dave Dudek will be herding Hellcats for a long time to come!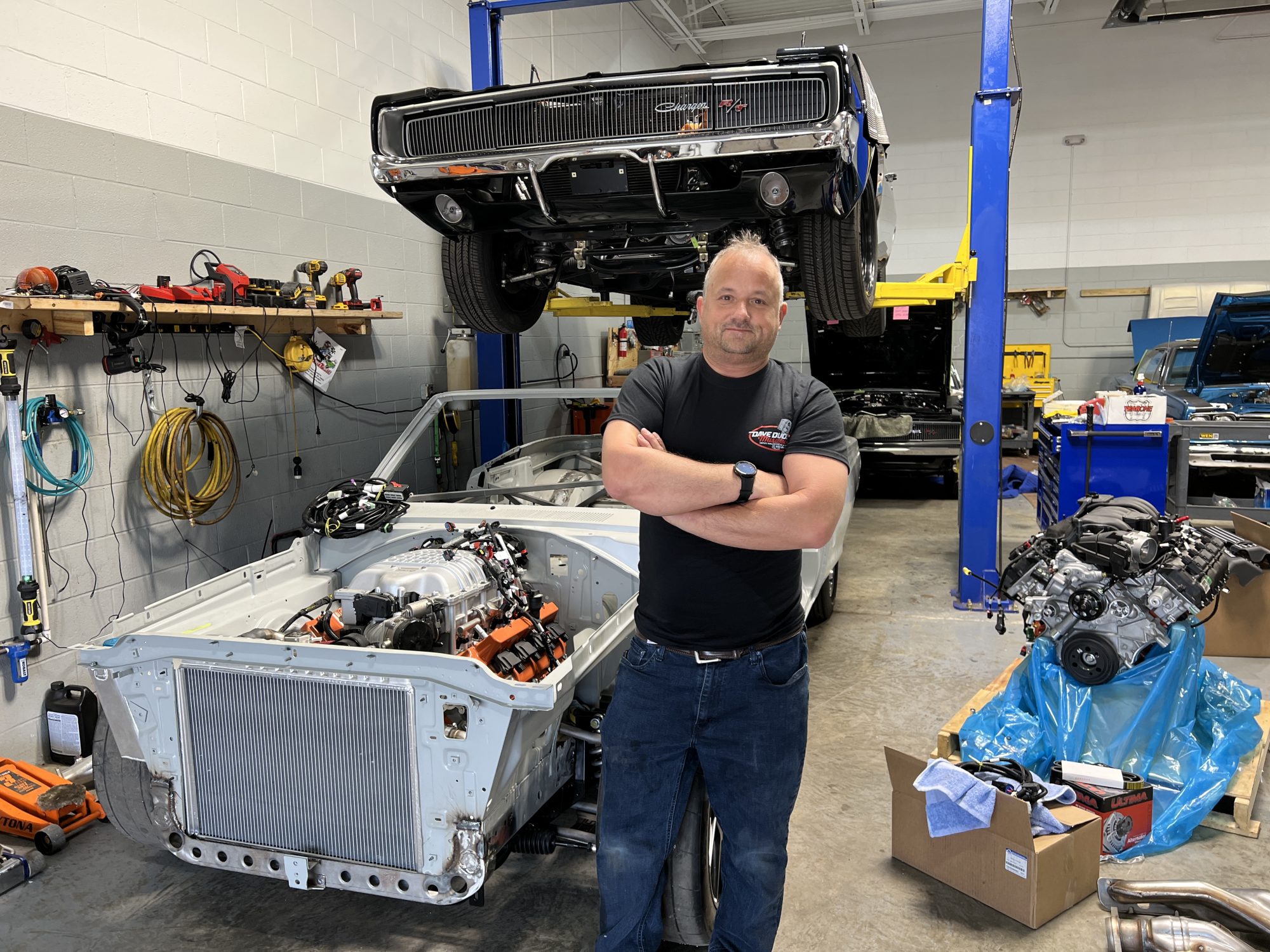 Comments
Comments