The New Sheriff in Town
2 months ago Owners + Clubs
Lonnie Grim has an intimidating look. He might be 54 years old, but his six-foot height, linebacker frame and southern drawl all work to give him a menacing presence. He could be easily mistaken for a bouncer at some backwoods country bar checking the IDs of sorority girls from the local college. But Lonnie's not here to go all "roadhouse" on anyone who doesn't agree with his decisions while he navigates his new role as the NHRA National Tech Director. He might be the new sheriff in town brought in to enforce the extensive NHRA rules governing everything from Stock Eliminator all the way up to Pro Stock, but Lonnie's friendly smile and hearty handshake are that of a diplomat's touch. When he enacts and implements new rule changes or existing ones, he's not a bully. Lonnie does it with the utmost urgency and respect to the competitors he serves. Whether it impacts only one or many racers competing in a variety of classes at NHRA National and Divisional events across the country, Lonnie treats them as customers and not adversaries.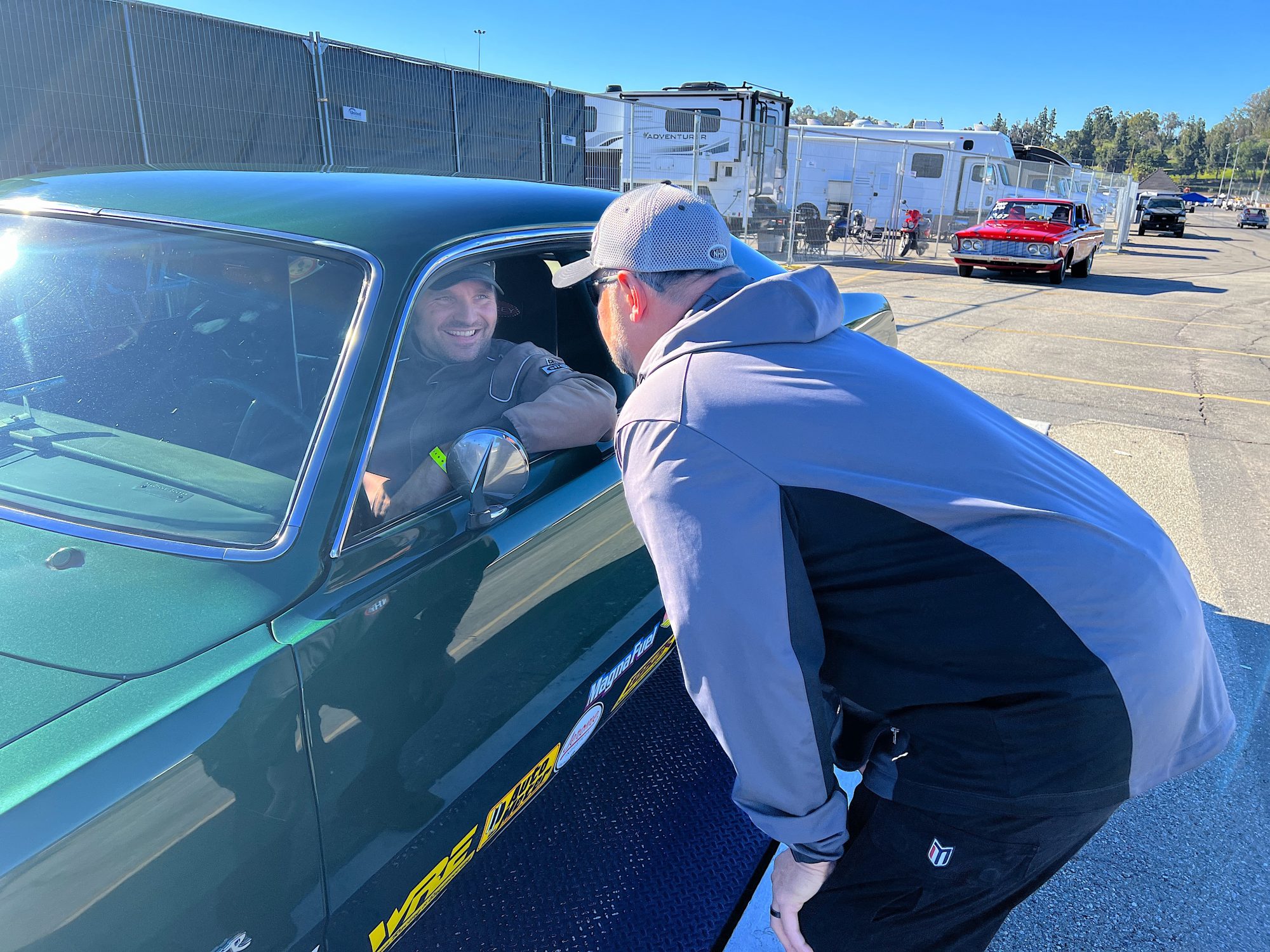 Growing up in Benton, Arkansas, Lonnie's father had an interest early in early model Fords, Street Rods and Street Machines. "There were always hot rods in the garage and on the driveway at our house when I was kid," said Lonnie. His dad also drag raced in the early 1960s and that passion got passed on to Lonnie. "My dad was the guy who surrounded himself with people who got things done and I always adhered to that philosophy." This has definitely helped Lonnie get up-to-speed navigating through the unpredictable waters of NHRA.
Like many of us, Lonnie spent his youth street racing his '67 Chevy II and after many run-ins with the law and the local judge, it was apparent he needed to either take his high-speed hijinks to the local drag strip or face the uncertain circumstances of having his small block-powered Chevy II impounded and face jail time. Lonnie took it to the strip. Upon graduating University of Arkansas and majoring in Criminal Justice, Lonnie opened a business called Central Arkansas Rod Shop and then it became Lonnie Grim Motorsports. His shop built a variety of custom and unique turnkey cars from the ground up. Lonnie applied his fabrication skills to create some over-the-top street rods for a variety of customers, including some famous ones like NASCAR driver Bill Elliot or ZZ Top guitarist Billy Gibbons. Soon, Lonnie was hanging with the elite in the world of custom car builders like the Roy Brizio and even Boyd Coddington. While many of his young peers were playing Atari video games, Lonnie was installing a Jaguar IRS rear diff assembly in a '32 Ford Street Rod.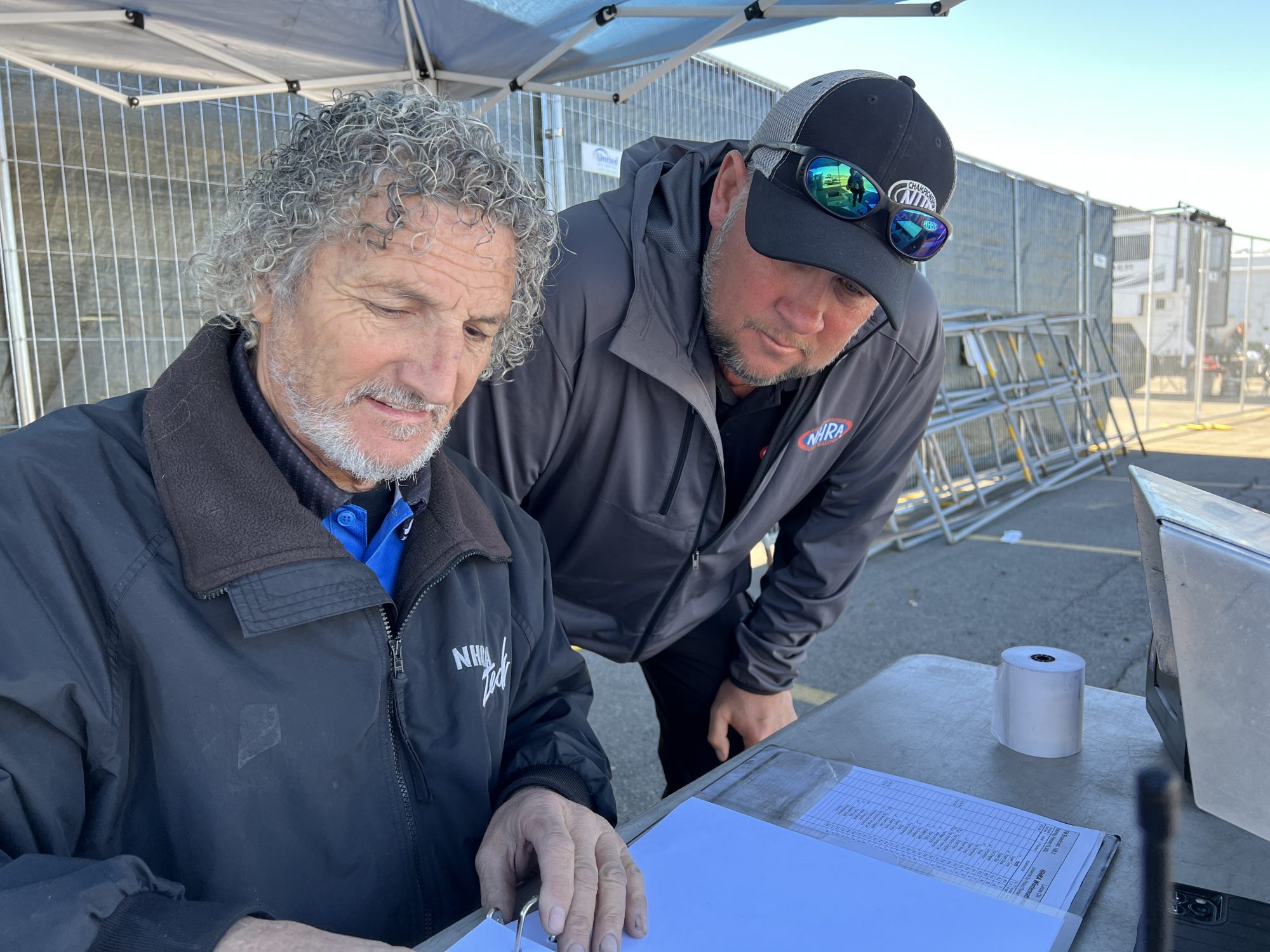 How Lonnie parlayed his passion into coming to work for the NHRA Tech Department is an interesting tale. He started racing NHRA years ago with a big-block-powered Chevy dragster in Super Comp. His first national event was the also the first Las Vegas nationals and Lonnie made it to the quarterfinals. Right then, he was hooked on NHRA racing due to the competitive nature of the drivers and the classes, along with being a car builder and fabricator, assembled with knowing how to wire racecars front to back. This included dragsters and Pro Mods and other racecars. Since he was building so many machines, he not only knew what his competitors were running, but also knew the fundamentals of what goes into a racecar from driveline, chassis and suspension. "Many years ago, while I was still racing, I was asked by the NHRA to speak to their divisional tech directors at the end of year banquets. They (NHRA) wanted me to bring their tech guys up-to-speed on digital programable boxes that were just coming into the sport," said Lonnie. "At the time, Comp Eliminator was running into rev limiters, dead man timers and other safety rev limiters, that were incorporated in those boxes and at the time, the NHRA Tech Department didn't understand. So, they (NHRA) would ask about Throttle Stop Racing and electronics, and to be able to give that information to the NHRA, they (NHRA) wanted to invite me to speak with their tech guys." However, before Lonnie could speak about electronics and give those training seminars, he had to become an NHRA Bronze Level tech guy. So, after acing the Bronze Level tech exam, Lonnie became an official NHRA tech advisor while still racing Super Comp for another seven years.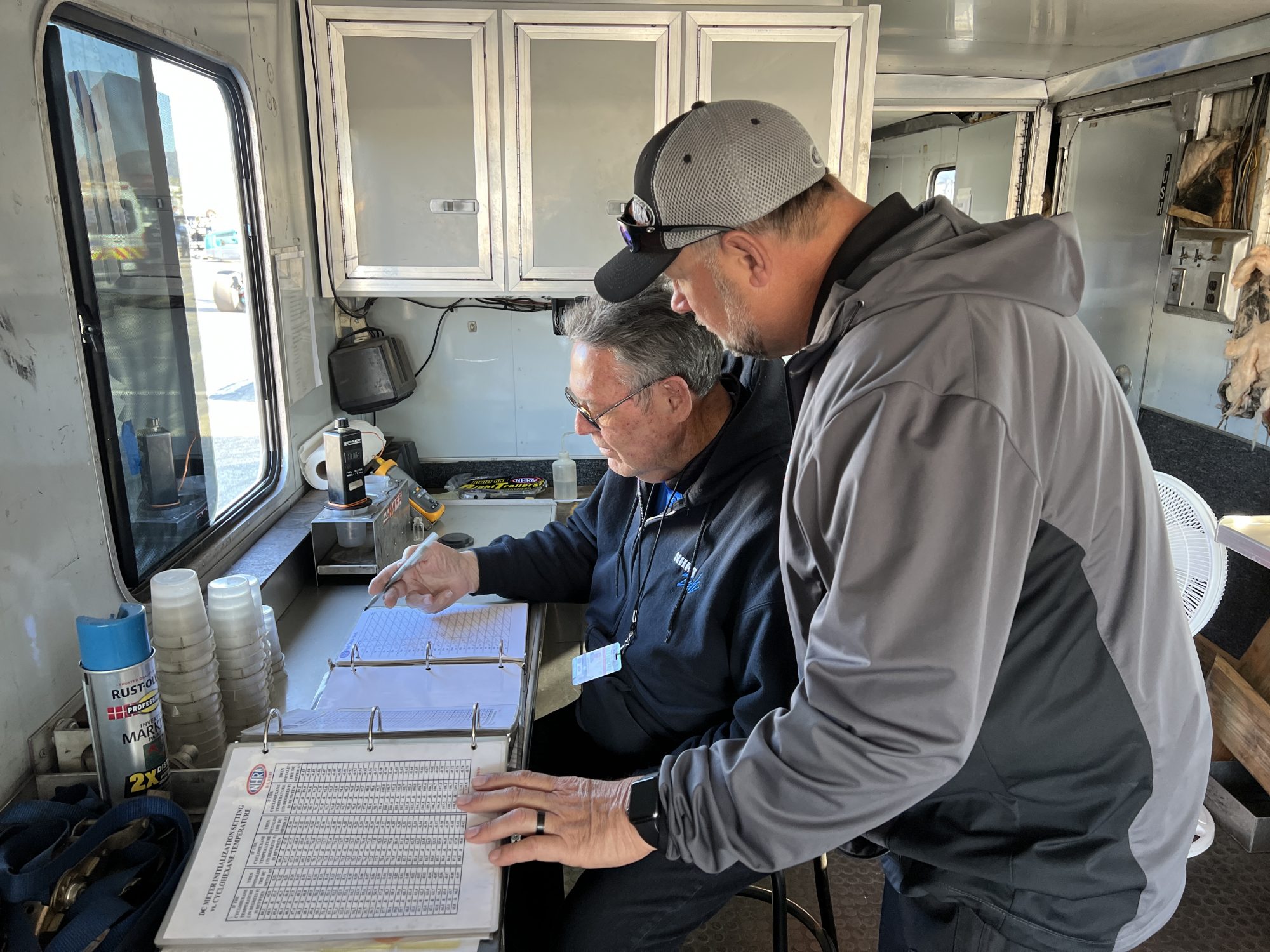 Then in 2007, the NMCA approached Lonnie to see if he'd be interested in providing his technical expertise in the new EFI Class NMCA had added to their schedule. Charlie Harmon and Trey Capps from NMCA at the time had reached out to Lonnie so he packed his bags and headed to Memphis Motorsports Park. That race was also the inaugural NMCA LS World Finals and Lonnie's skills were in high demand that weekend. For the next 13 years, Lonnie was the Tech Director at NMCA and witnessed the birth of the LS Fest with Holley and other classes. With providing tech for other organizations, including rule writing or directorship, Lonnie was doing 40 events a year.
How Lonnie got tapped to be the NHRA National Tech Director is also interesting. "I didn't know this job was available and I didn't know I was working towards this position within NHRA," said Lonnie. "NHRA was evidently paying attention to what all I was involved in and what I was doing. Maybe it was the way I was handling myself towards racers, who are our customers, or maybe it was my relationships in the world of tech and events." Whatever the reason, Lonnie's phone rang. "Almost a cold call came in from Ned Walliser (NHRA VP of Competition) and asked if we could meet at the Door Slammer Nationals in Orlando Speed World. He asked if I had any interest joining the NHRA and, of course, I said yes as it's the pinnacle of drag racing," noted Lonnie. "We then scheduled a face-to-face interview with other NHRA team members during the 2021 NHRA Gatornationals and 24 hours later, I was offered the position of National Tech Director." It was a very humbling experience for Lonnie to say the least.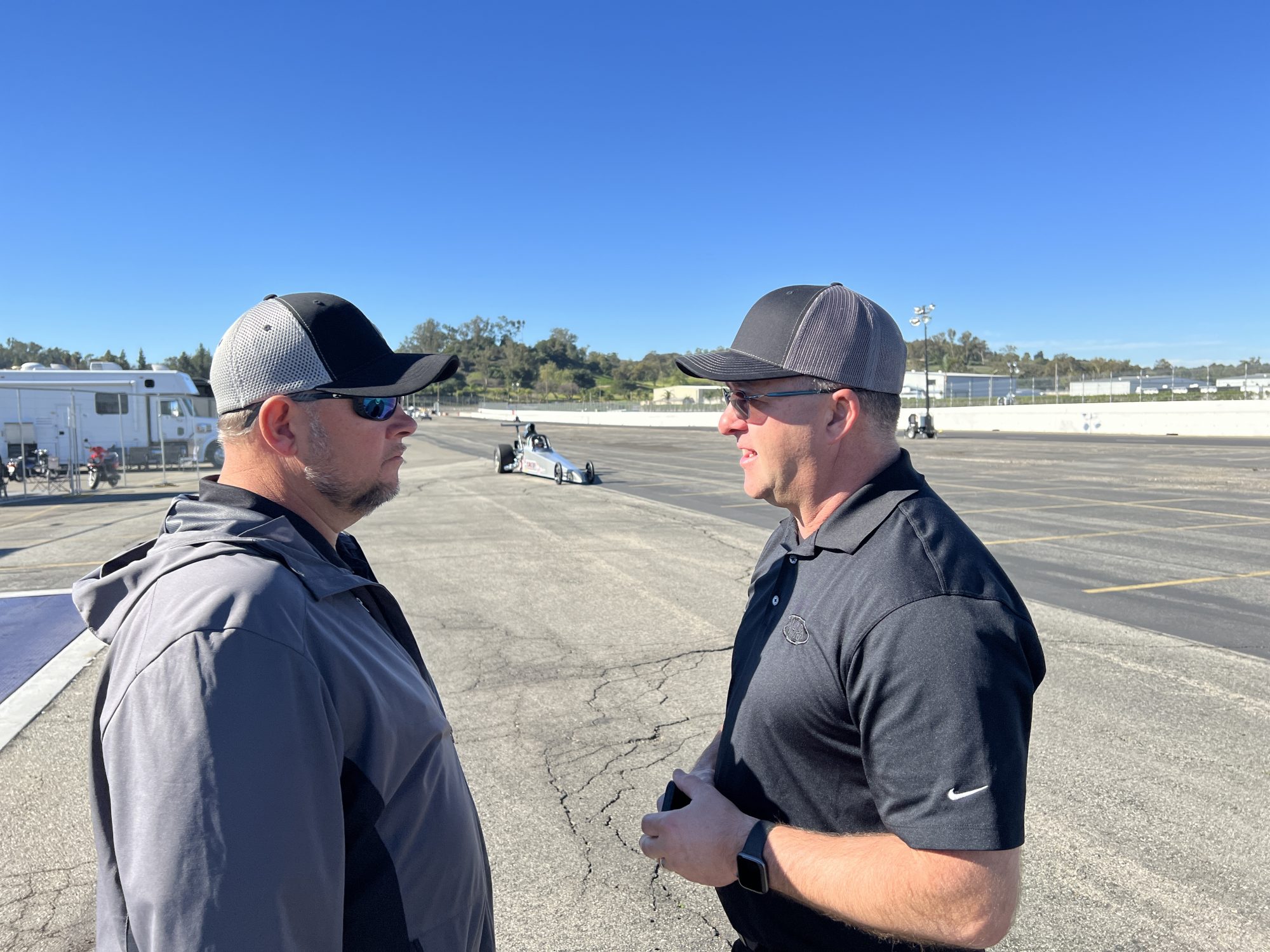 Lonnie's duties include the onsite staffing of the tech team at all NHRA National Events, along with making sure Sportsman tech, Pro Stock tech, scales, fuel check and even the starting line are properly staffed and functioning properly. At any given event, between 8 to 15 folks report to Lonnie. One of the recent changes Lonnie and his staff have implement is a nine-month-long project of readjusting the shipping weights on Stock and Super Stock combinations. "We instituted a change because we felt the weights our Stock Car Classification Guide needed to match the information the OEMs has supplied over the years. We found numerous discrepancies, but we had to re-establish the car's natural class. We will review this again next year as its major undertaking," commented Lonnie. Other rule changes will have more emphasis and focus on safety.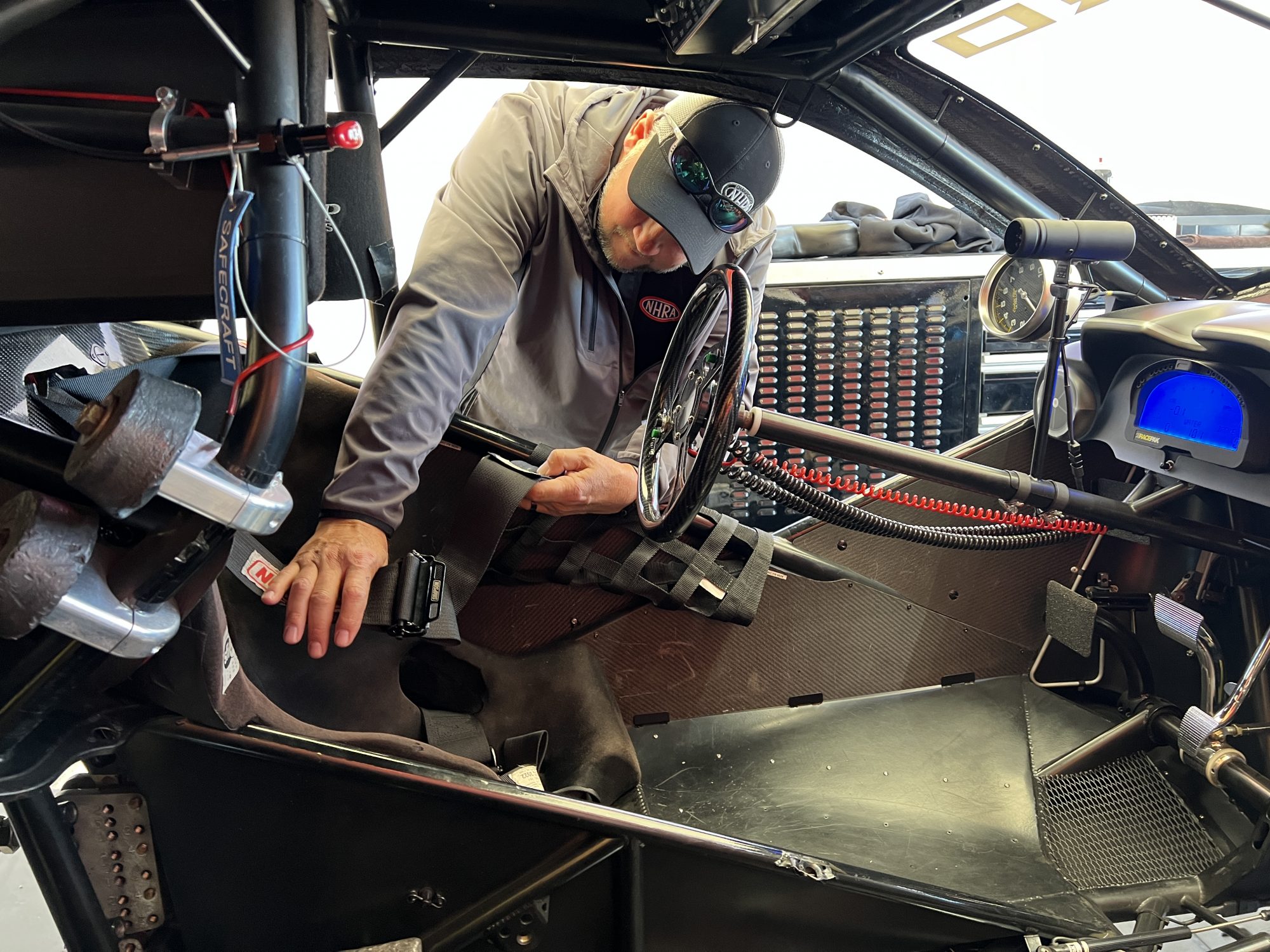 The new Factory Experiment (FX) class also has Lonnie excited and there are new cars being built just for this class. Among the usual chassis builders, they'll be enough new machines to fill up a field of 16 entries with hopes of running these during an exhibition session at the US Nationals. "I'll be really excited when I get to witness the first burnout on these new FX machines," smiled Lonnie. "When a manufacturer calls me on the new FX class, there's excitement in their voice!"
Since being in his new role for just over a year, Lonnie has implemented many new improvements in a variety of NHRA Sportsman Classes. "One of my missions is to greatly improve relationships between NHRA and the Sportsman Racers. To me, every racer is a customer, and we want to provide a safe and fair place to race, firmness with the rule book, and still yet provide a level of customer service our participants and fans can all leave the event and feel they had a heck of a good time," stated Lonnie.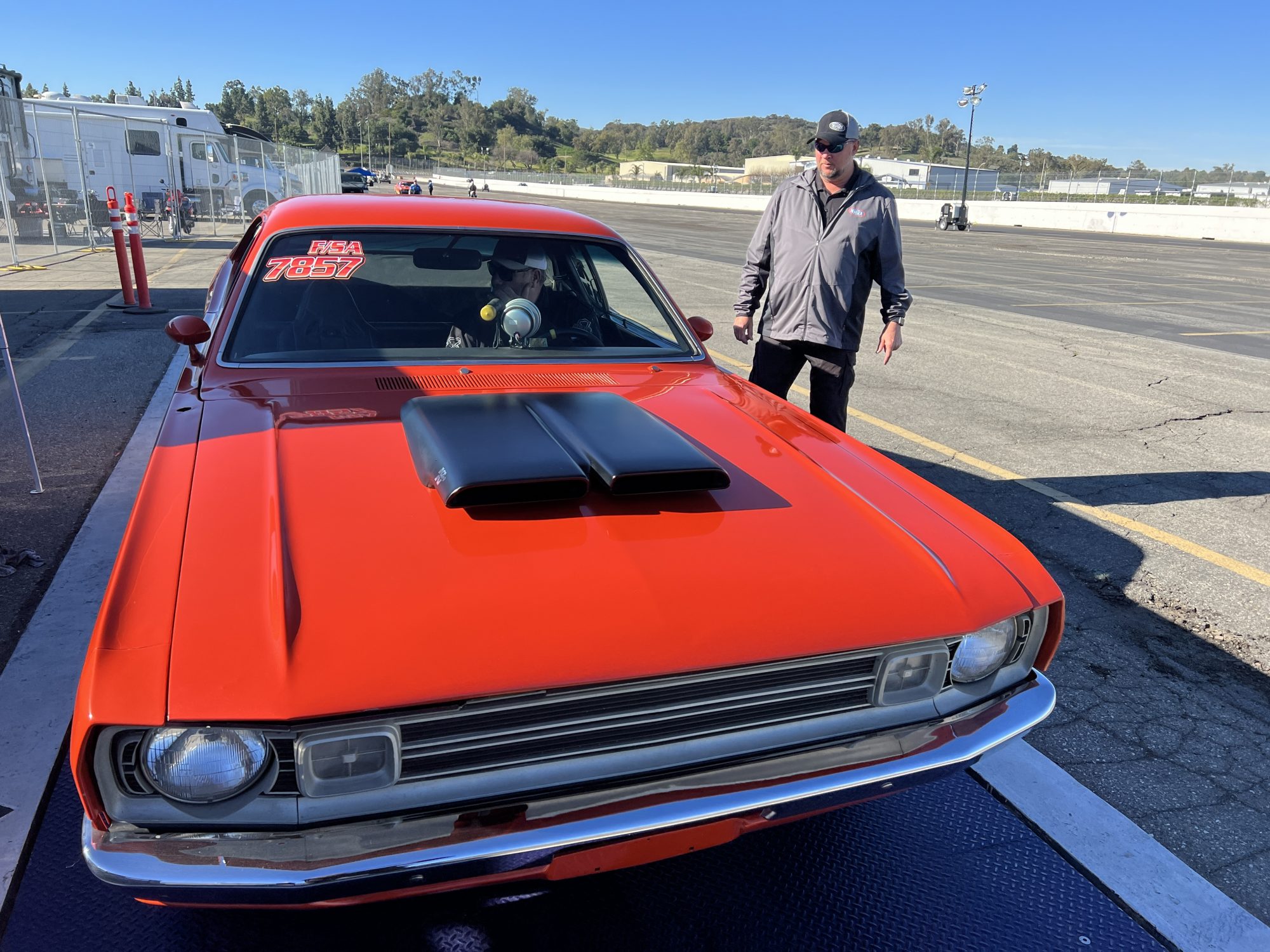 Looking back at the decades Lonnie has been in drag racing and where his profession has led him, he puts it this way, "One race turned into a few, and a few turned into a whole new career. I want NHRA to progress and move forward. I don't know how many years I'll be here; I just want to look back and see the positive impact and credible difference I made on the sport I love!"
Comments
Comments