Hat Trick Hellcat!
1 month ago Owners + Clubs
They say the third time is the charm, and Bryce Rohrs – in his 2020 Indigo Blue Dodge Challenger SRT® Hellcat Redeye – has been burning up the drag strips and pocketing some cash courtesy of Dodge and the National Muscle Car Association (NMCA). Bryce's supercharged 6.2L HEMI® engine-powered vehicle has been laying down some serious power and consistent ETs to win three NMCA Dodge//Mopar® HEMI Shootouts in a row. The 50-year-old full-time farmer from northwest Ohio is no stranger to fast cars. He had a fleet of modified Corvettes and a few hopped-up Vipers before pulling the trigger and buying a Redeye Challenger. Growing up, Bryce was a fan of the Smokey and the Bandit movies and was enamored by the black and gold Pontiac Trans Am that Burt Reynolds and his riding companion Sally Field go blasting through the southeast in as they stay one step ahead of the law. "It's because of Smokey and the Bandit that I bought a 1979 Trans Am when I was young," said Bryce. "Me and my buddies yanked the smogger 403 Olds engine and installed a 455. It ran a little quicker, but nowhere close to what these modern muscle cars run today!" After high school, Bryce headed off to Bowling Green State University and studied marketing. While in college, he had a hopped-up 1989 Mustang GT that was equipped with nitrous oxide and performance enhancements. After graduating college in 1992, Bryce took a job selling new Pontiacs at a local dealer. But it was the 1,200-acre farm near Hicksville, Ohio, which had been in Bryce's family for five generations, that became his career path when he took it over in 2011. Now, Bryce spends his time growing beans and corn when he's not ripping up the drag strip in an extremely fast muscle car.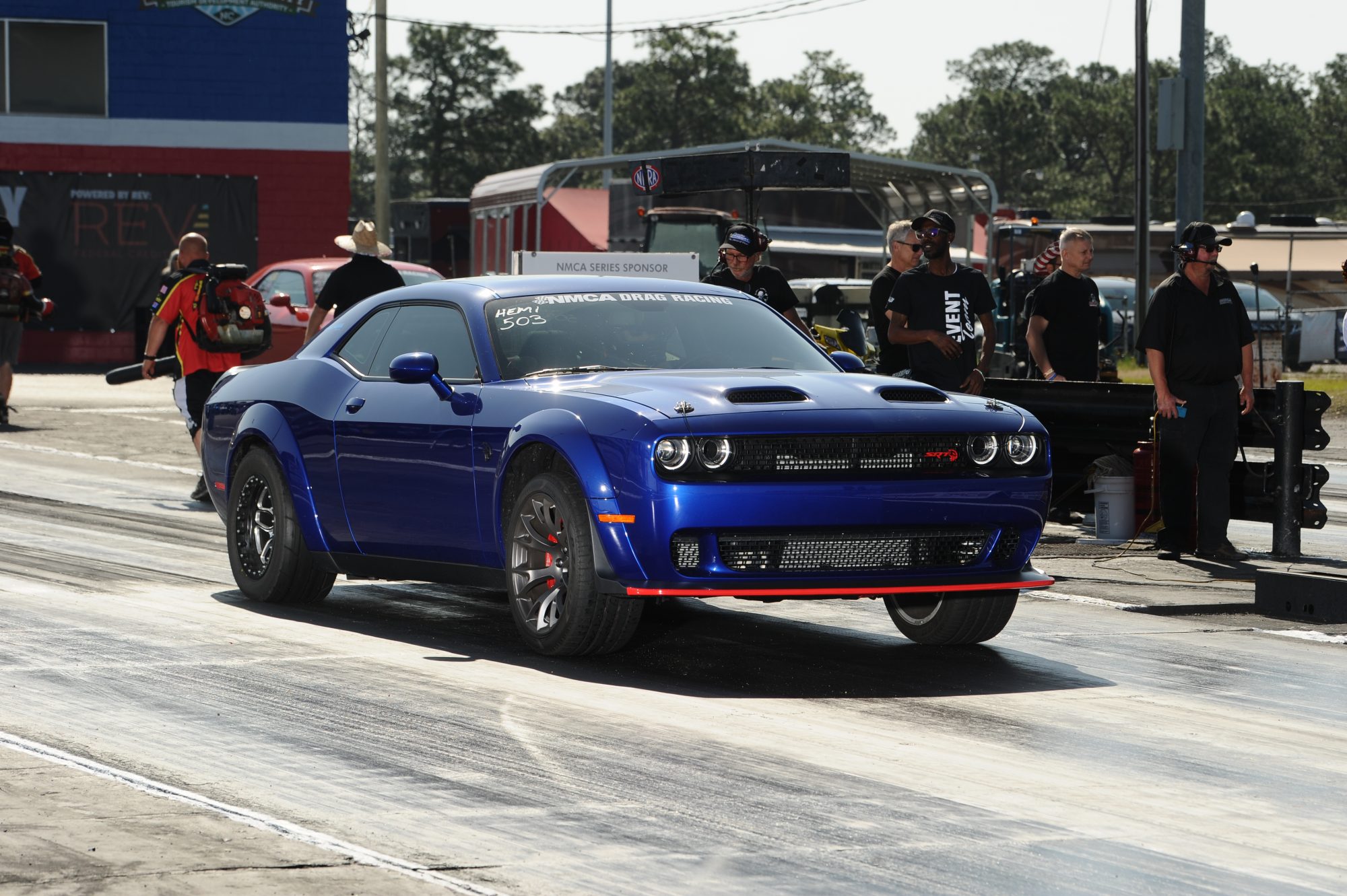 "I love all brands of high-performance cars and I've owned and raced many for decades," said Bryce. But it was a Dodge Thrill Ride adventure at the 2021 Mecum Indy Auction that really put the hook in him. "I had heard about the Hellcat Challengers and Chargers and even drove a few, but when Dodge introduced the Redeye HEMI that makes around 800 horsepower, I had to check it out," noted Bryce. "The SRT Pages was a really cool feature, as it has many neat features that show quarter-mile times and even an on-board dyno showing the engine's horsepower range as you step into the throttle." It was a ride that he would not forget, and soon after, Bryce went out and bought himself a Challenger SRT Redeye in late winter 2021. "I couldn't wait to bolt on some Mickey Thompson Drag Radials, hit the drag strip and see the times the Redeye would turn. Bryce was persuaded to run the NMCA Dodge//Mopar HEMI Shootout by his good friend and fellow NMCA racer Jason Dietsch. "Jason persuaded me to head down to Bradenton, Florida, in March and run the NMCA Muscle Car Mayhem season-opener race with my brand-new Challenger. Jason said the format is less hectic than running NHRA Stock Eliminator with my COPO Camaro and he was right," declared Bryce. With virtually no mods other than drag radials mounted on Billet Specialties 17×10-inch beadlock rear wheels, Bryce entered the Dodge//Mopar HEMI Shoutout 11-second bracket and collected his first win. "I had to slow the car down, as it's capable a running mid-ten-second ETs all day. My strategy was to gently lift off the accelerator just past the 1,000-foot mark and it worked as my times averaged closer to 11 seconds," said Bryce. While in Florida last March, Bryce sharpened his drag racing skills by attending the Frank Hawley Drag Racing School and learned even more. "It was a great learning experience, as not only was I able to get my Competition License to race a nine-second or faster car that's required by the NHRA and NMCA. I also learned new techniques from doing the burnout, staging properly and cutting a good light," commented Bryce.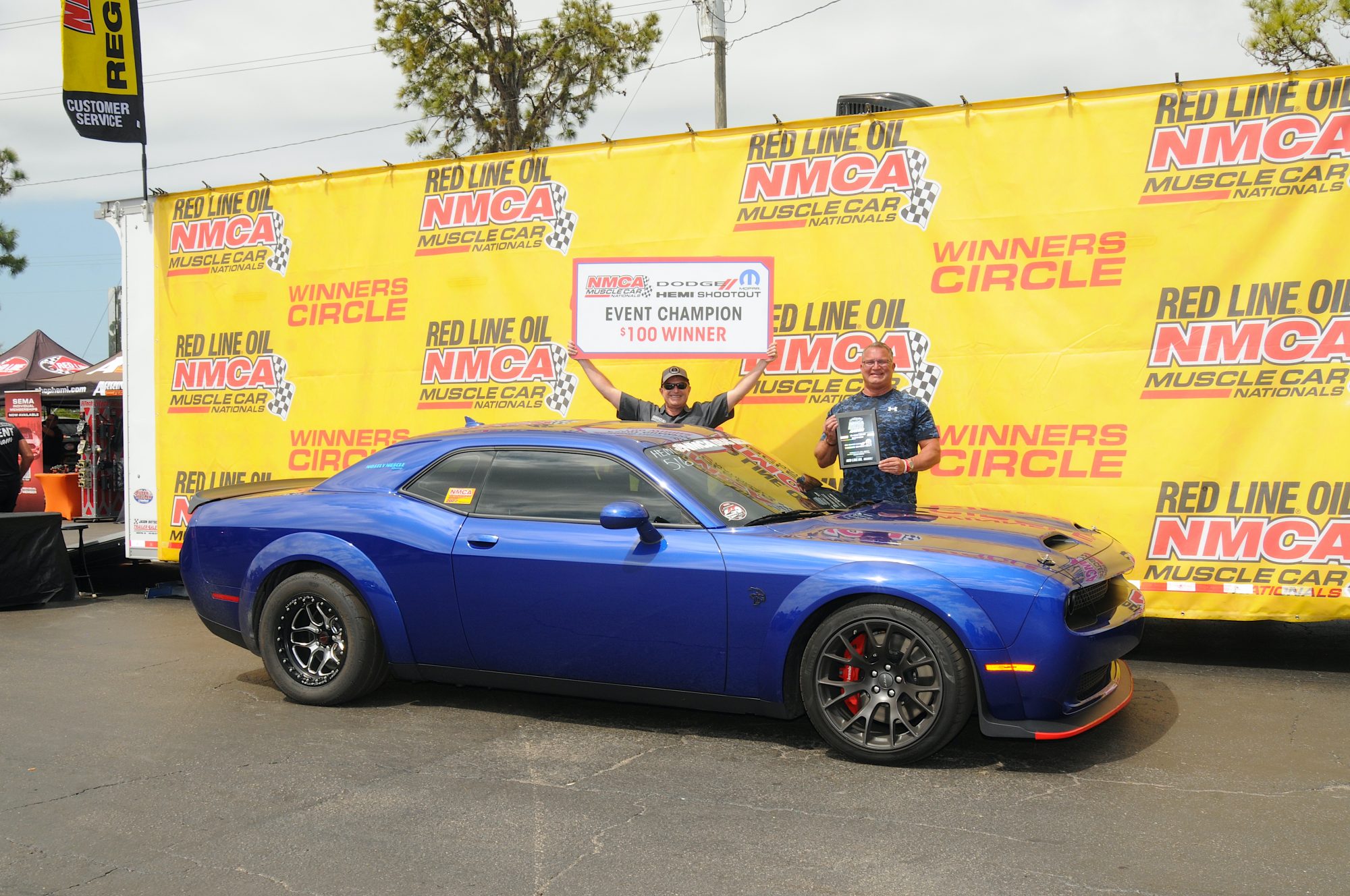 After Bryce's win in Florida, he headed to Rockingham, North Carolina, and entered his second race of the season, the NMCA All-Stars. Here, Bryce once again took home the money in the 11-Second bracket during the Dodge//Mopar HEMI Shootout. Bryce was on a roll and became a man on a mission. With two wins to his credit, he wanted to make it a hat trick and loaded up the Redeye in his enclosed trailer, pointed his rig west and went to St. Louis for the annual Super Bowl of Street Legal Drag Racing. Again, Bryce pulled off another win in this Challenger Redeye. "This car is fast, consistent and comfortable, and I just love driving and racing it. I've even entered the HEMI Quick Eight during the NMCA races I've competed at. Even though I'm racing heads-up against faster Challengers and Chargers that have been modified, it's still fun to go up against these guys," exclaimed Bryce. When he's not working insane hours driving a tractor on the family farm, Bryce is into exercise, working out, and when he's not strong arming the competition with his Challenger SRT Hellcat Redeye, he's in arm wrestling tournaments."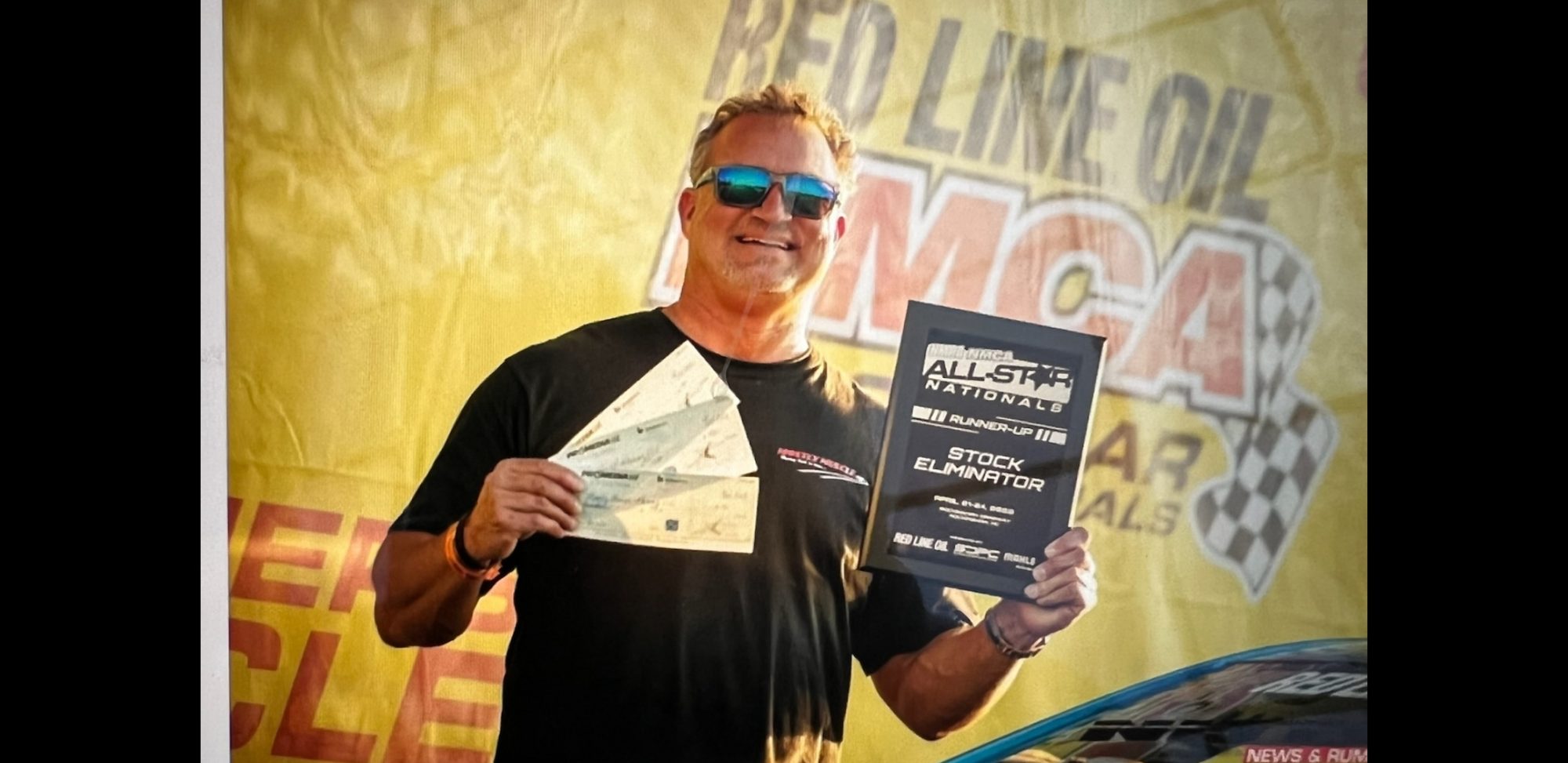 Now that he's on a roll, look for Bryce's Indigo Blue Challenger SRT to be a permanent fixture in the pits and staging lanes and on the starting line during the second half of the 2022 NMCA season, as he'll be entering Martin, Norwalk and Indy. "I'm going to try to win as much as I can. I don't think there's been a driver competing in the Dodge//Mopar HEMI Challenge program that has won three in a row and want to make it four, five and even six wins if I can," noted Bryce. "I have a great group of close friends that I race with who also inspire me when I'm at the track. From Jason Dietsch, who got me into racing in the NMCA, to TJ Congleton, Doug Thompson, Darin Emerson and Scott Conley who keep me in the groove and help out my racing program. You don't make any money racing, we do it for friendship and bonding. It's fun to get all the guys together, we're like a family, and that's what makes all this possible."
Comments
Comments