Road Racing SRT® Hellcat
2 weeks ago Owners + Clubs
Since the current generation of the Dodge Charger was introduced back in late 2014, all of the performance-oriented models have been media tested at a road course racing facility. That might come as a surprise to some people, as a full-sized sedan doesn't seem like the ideal road racer, but having been a part of all of those track testing sessions, I can attest to how well the high-performance Dodge four-door handles some of the toughest race tracks in the country – especially in SRT® Hellcat trim.
Owners of a newer Dodge Charger SRT Hellcat who have taken it to a track with turns have likely learned that their big sedan will handle the curves just as well as many smaller sports cars, while the monster HEMI® engine power will allow the big four-door to run down pretty much anything on the straights. This has led some Charger SRT Hellcat owners to become more heavily involved in road racing, but few have gone as far to get their big sedan to handle as Onur Can.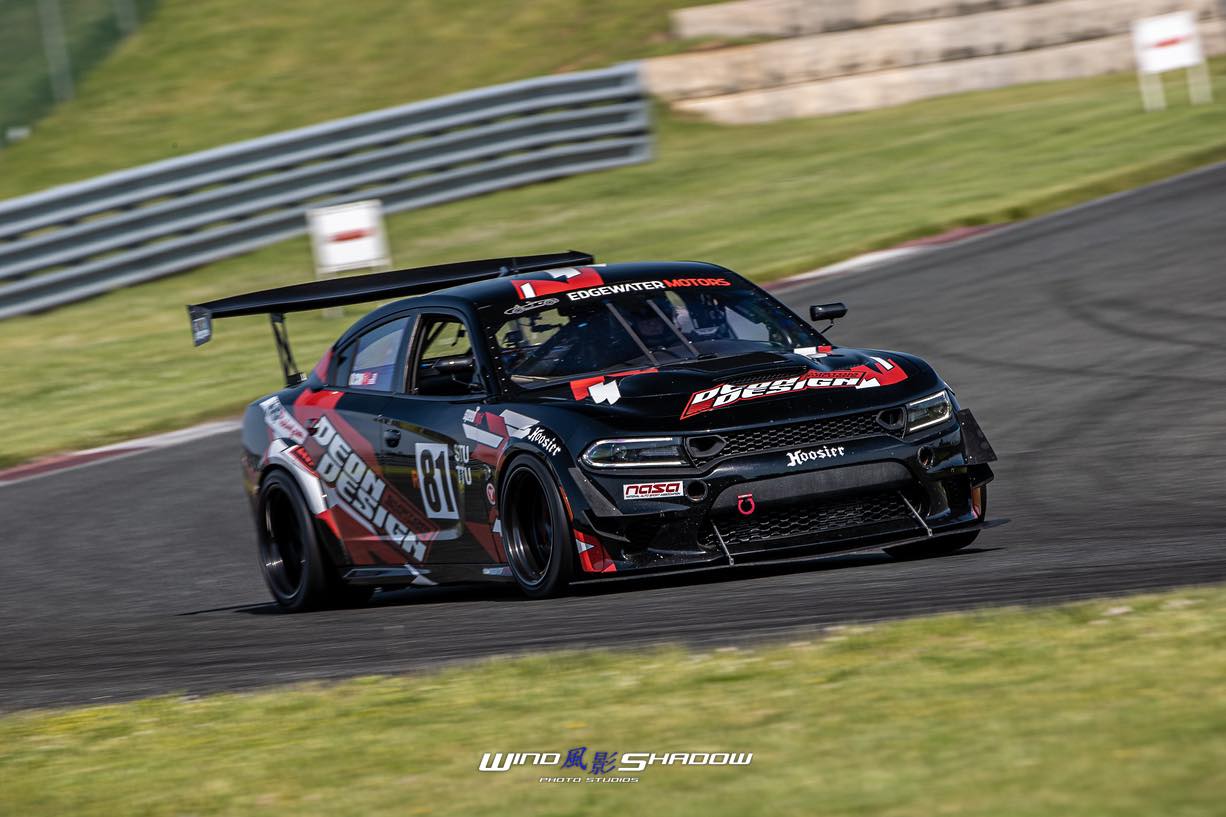 I have known Can through Hellcat owner groups for a few years now and I have watched the time and effort that he has put into making his Charger an incredible road racing machine. Over the years, he has had some incredibly poor luck in terms of mechanical issues, including a broken wheel that sent him off-track followed by images that went viral on social media. However, he has pushed through the hardships of the sport, honing his skills and continually modifying his SRT Hellcat to become the best road course vehicle possible.
While I had spoken to Can in the past about his Charger, I was shocked to learn that prior to his heavily modified SRT Hellcat car, the only racing that he had done was High Performance Driver Education (HPDE) events in a Hyundai Sonata. Needless to say, the move to the 707-horsepower, rear-wheel-drive sedan created a whole new experience for Can, but it also allowed him to be competitive among many of the best sports cars on the track.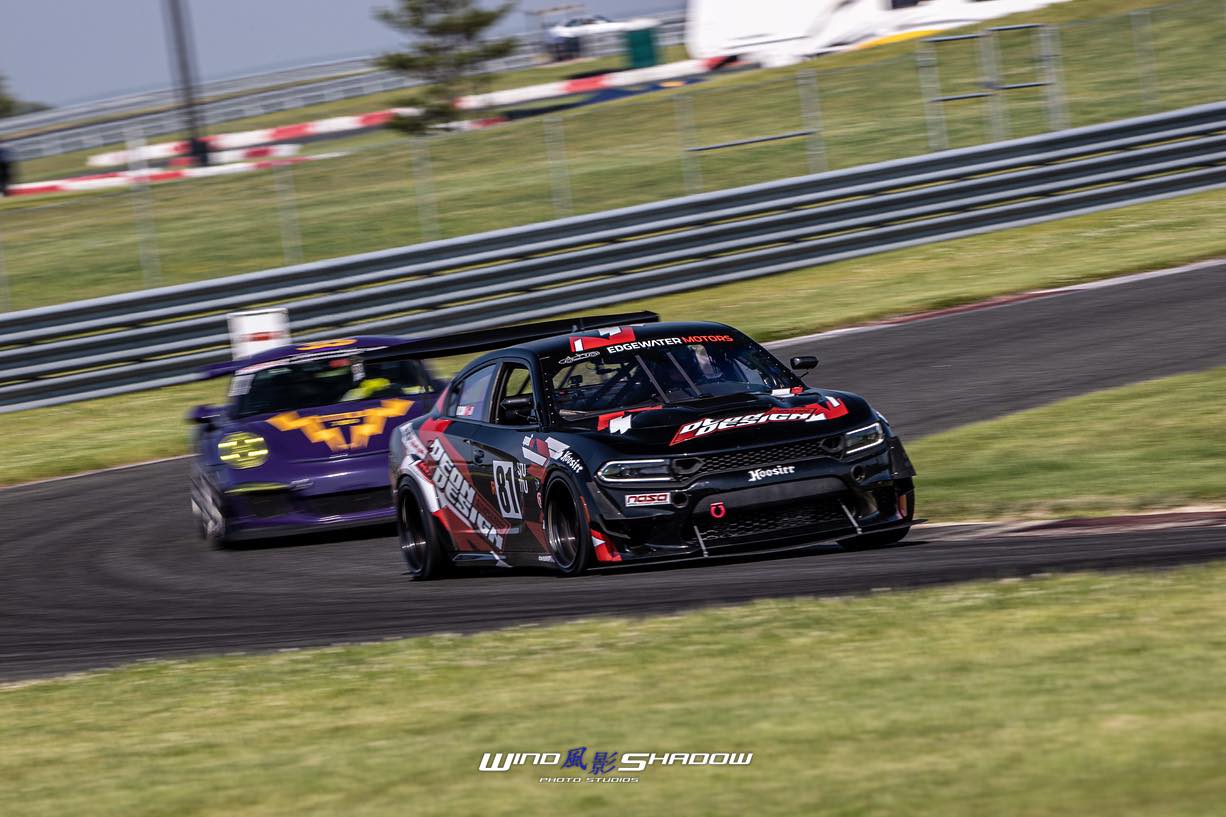 While we can see the clear advantages in going from a front-drive commuter sedan to the most powerful four-door car in the world, Onur Can had planned more for his Charger SRT Hellcat when he got it. He bought it as a weekend cruiser, but he also planned to modify it into a car that would be capable of serious fun on the track. At first, he attended more HPDE classes in stock or near-stock form, but as he gained more experience and grew more comfortable with the car, he began to look at more competitive events. Of course, as the level of competition grew, so did his desire to go faster, so he began to modify his four-door Dodge muscle car.
At first, Can added aftermarket suspension components, followed by better wheels and tires and better braking components. That allowed his Charger SRT Hellcat to handle the turns far better, but he needed more speed coming out of the corners, so he started adding power. At first, a pulley upgrade added a bit more power, but as Can learned the limits of the stock powerplant, he went with a full engine build with many of the best SRT Hellcat HEMI engine components that money can buy. This includes an engine block offering 426 cubic inches of displacement, leading to gobs more power with the 2.4-liter IHI supercharger than when he was running the stock engine size.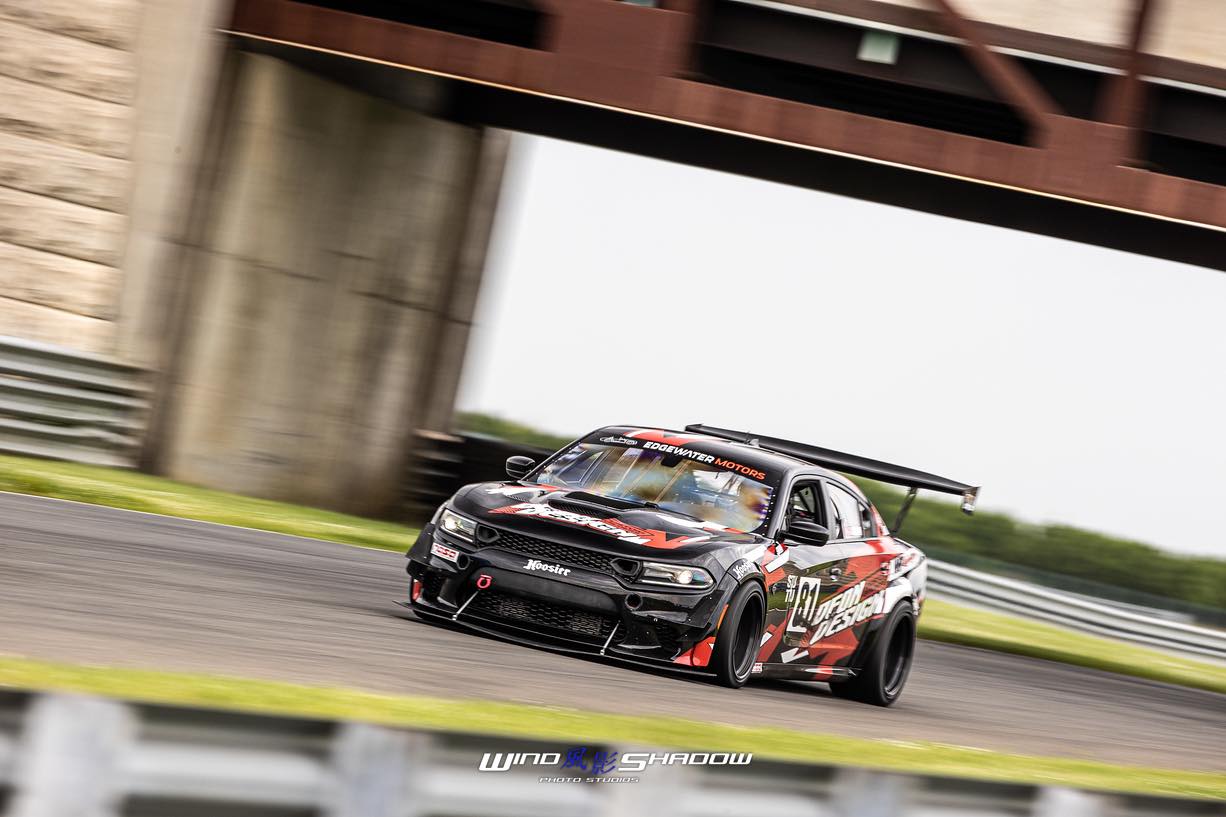 Next, Can added some aerodynamic improvements and one of them really played the biggest role in his Dodge Charger SRT Hellcat becoming so well-known online. He made aerodynamic improvements to the front and rear, including a massive rear spoiler that he calls the "big wang". On the vast majority of vehicles with a huge rear wing like this, they are nothing more than decorations on a car that never actually needs that much downforce, but in Can's case, that adjustable rear wing plays a key role in keeping the car against the track surface. However, since few people expect that a Charger SRT Hellcat has been properly modified for road racing purposes, many people assume that the huge wing was added as a decoration. As a result, pictures of Can's SRT Hellcat often pop up in social media groups, posted by people looking to mock the car without any knowledge of its heavy track use. Even in the large SRT Hellcat groups where Can has been an active member for years, some people question why he has the huge wing. Those questions are generally met with video clips of this Charger running circles around Corvettes and 911s on the track.
Finally, during the winter of 2021-2022, this Dodge Charger SRT Hellcat underwent the most extensive transformation, as the interior was fully stripped for race use, leaving behind a seat, a steering wheel, the dashboard and the necessary safety items. As you can see in the pictures, along with the full race build-out, Can switched to the widebody look, giving him more room for rubber at all four corners.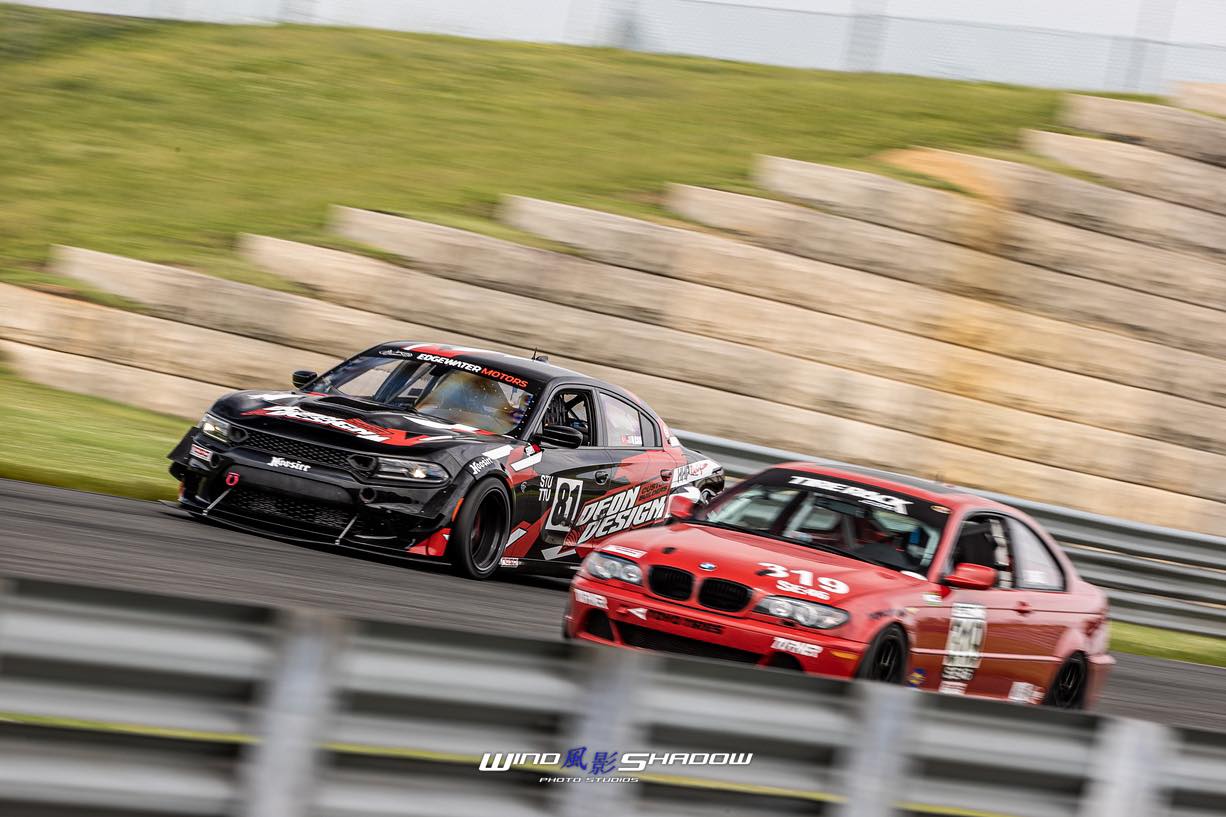 As this Dodge Charger SRT Hellcat sits right now, it is very capable of competing with smaller, lighter sports cars on tight road courses, thanks in part to Onur Can's ability to control the high-performance sedan. During the three-year span where Can has been participating in HPDE events, he advanced through groups 1 through 4, acquiring his NASA TT license at the end of the 2021 season. On the day that he got that license, he ran a 1:10 on the Lightning Track at New Jersey Motorsports Park in a full weight street car. For comparison, the national champion of the class ran a 1:06 on that same track. At that point, Can realized that he could win some races with his Charger SRT Hellcat, but he needed to go with the full race build. At the same time, he got his NASA license for door-to-door competition racing, so the car is ready and he is ready.
The Full Details
This Dodge Charger SRT Hellcat is powered by an SRT Hellcat-based, 426-cubic inch HEMI engine featuring CP pistons, Manley connecting rods, BES Racing Engines cylinder heads, a BES Racing camshaft, ID1300 fuel injectors, an ATI 10% lower pulley, a Metco idler pulley, a Metco 2.75-inch upper pulley, a ported blower snout and bearing plate, a 105-mm throttle body from High Horse Performance, Fore dual fuel pumps, a Snow Performance water/methanol injection system, a BWoody heat exchanger, a Legmaker cold air intake and a catless exhaust system. The engine was built and tuned by Josh Schwartz of High Horse Performance – the same man and shop responsible for many of the world's most powerful SRT Hellcat cars. Helping to get the power to the wheels is a Driveshaft Shop one-piece driveshaft, Driveshaft Shop axles and a 3.09 differential.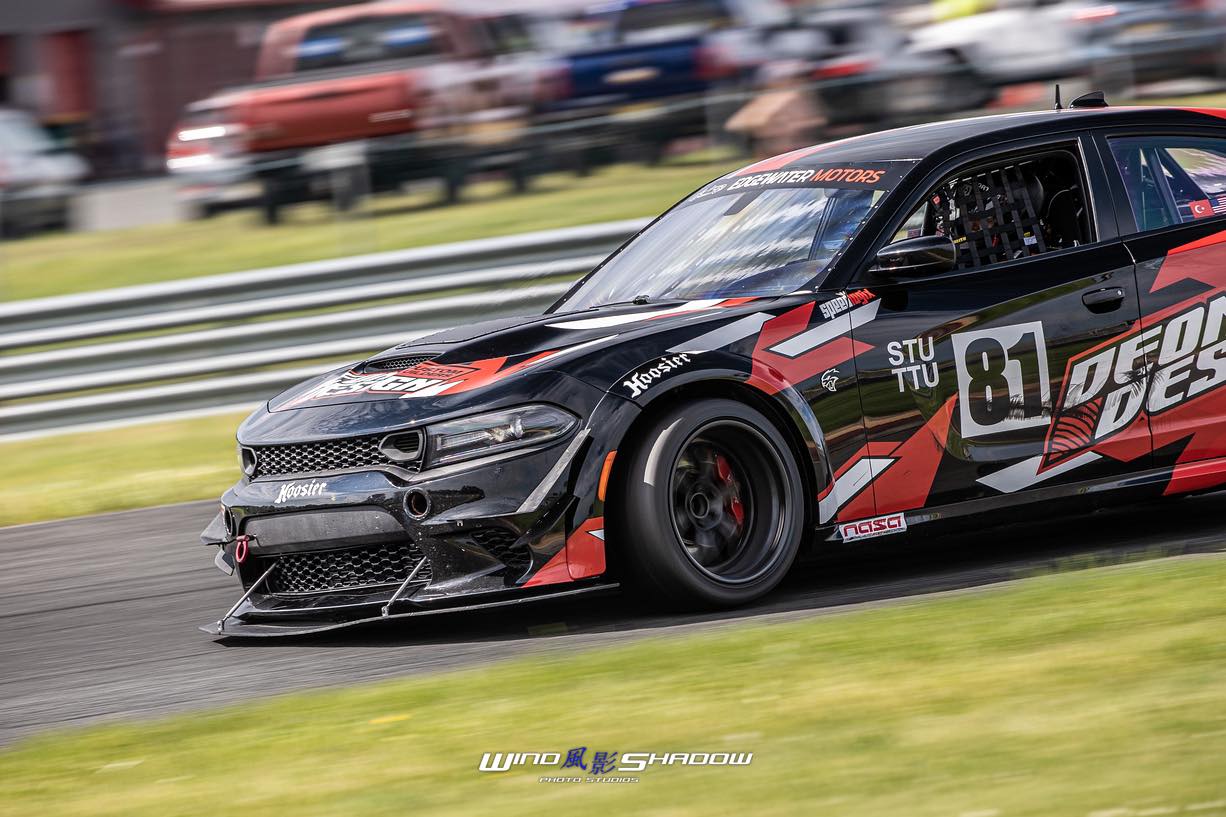 The suspension/chassis setup for Can's road racing Charger SRT Hellcat includes KW springs, AAD adjustable upper and lower control arms, AAD trailing arms, AAD tow arm, Speedlogix front and rear strut braces, BMW cradle lockouts and a Per4Mance Development differential brace. The standard SRT Hellcat Brembo braking system was replaced with the Brembo calipers and rotors from a Dodge Viper ACR with Hawk DTC 70 pads. To keep braking system temperatures down on the track, Can has added custom brake cooling ducts and a brake fluid cooler.
The interior of this Dodge Charger SRT Hellcat was stripped this past winter, leaving behind just the essentials for track time. This includes a roll cage, a safety harness, an automatic fire suppression system, a Sparco quick release steering wheel, driver and front passenger window safety nets, and Holley Hydramat.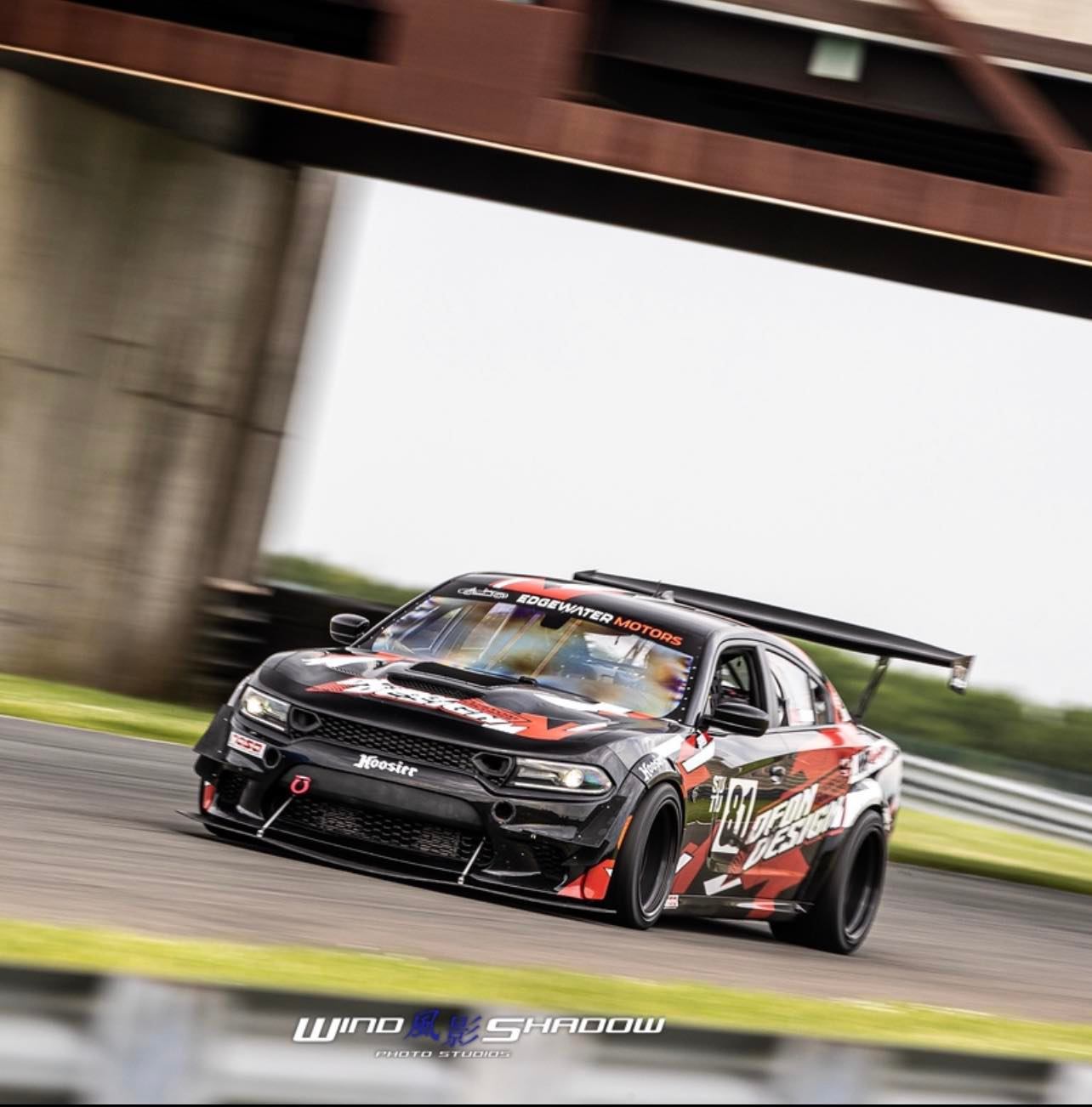 Finally, as mentioned above, Onur Can added the factory-look widebody kit last year and improved the aerodynamic properties with a chassis-mounted front splitter, custom front canards and the massive 72-inch-wide rear wing. Now that the car is fully built for road racing purposes and he has his NASA competition license, Onur Can is working on learning his Dodge Charger SRT Hellcat in the latest form. This is his forth official season of racing and his goal is third or better in his regional class this year, followed by a run at the national championship next season.
Author: Patrick Rall
Comments
Comments