Dodge Challenger WINS in Trans Am Season Opener!
4 years ago Racing
Sebring International Raceway is a tough track. It started life as a WWII airstrip and has a reputation for shaking the fillings out of your teeth like a Detroit pothole. Yet, since 1950, it has been home to epic battles among the world's greatest brands. This past weekend was the first race of the year for the Trans Am TA2 Muscle Car Challenge, where Marc Miller and his #12 Speedlogix/Prefix Challenger raced back to Sebring's historic Victory Lane.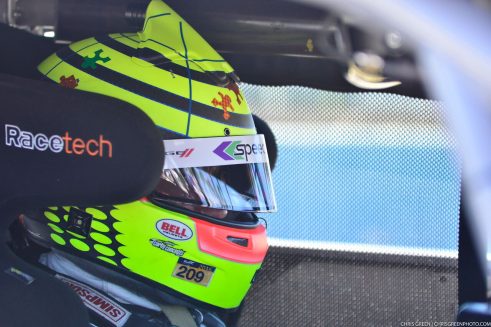 Marc's is a name you may likely recognize; his history racing Dodge products goes back to when he was part of the driving team that took Viper to LeMans. He's also turned quite a few heads in the Continental Tire Series racing for former major league pitcher CJ Wilson the last handful of years. Interestingly, just a few weeks ago, I got to ask Marc what he was most excited about with this new partnership and he said, "Being able to contend for the championship." There's no better way to do that than to leave the first weekend in the points lead!
Considering the deal for the season was just made a couple weeks ago, Miller says he and the Stevens Miller Racing team have really bonded. "They are all great guys and stayed late to work on the cars every night so I stayed late too. I could tell they liked to win and they deserved a win from how much work they put in prepping five cars over the past couple weeks to be ready for this race."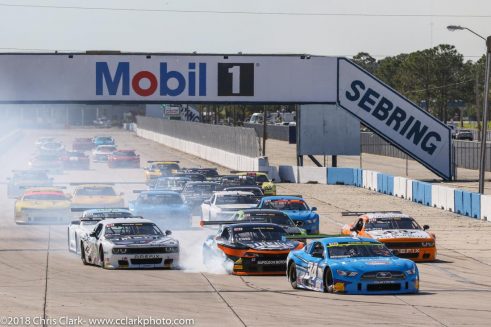 Then it was time to zip up the fire suit. Miller qualified on the front row, starting second. When the green flag dropped, there was some contact with another car that cost him time. "I fell back to sixth on the first lap, and I continued to make passes to make my way up to second. We had a couple of cautions late in the race and one got me back in the fighting spot of the leader." Rafa Matos started on the pole and was fast in his Camaro, but Miller kept pressuring the Brazilian. With just a handful of laps left, the leaders caught traffic, giving Miller the shot he was looking for. Matos made a small mistake that allowed Miller to stick the Challenger's nose inside, get back to the gas and accelerate away with the lead! A lap later, the caution flag waved and the race was done: Marc Miller brought the Dodge Challenger home in first place in the 2018 season opener!
You may recall that back in 2014 Miller was injured at Sebring in what he calls "the worst crash of my career," breaking bones and spending months in rehab. So, was this a bit of payback for him? "My 2014 accident has long been forgotten," said Miller. "In fact, the only time I even thought of it was when we walked into Don Jose (a local taqueria) and I mentioned this is where I came to eat after I was released from the hospital… I go there every year now."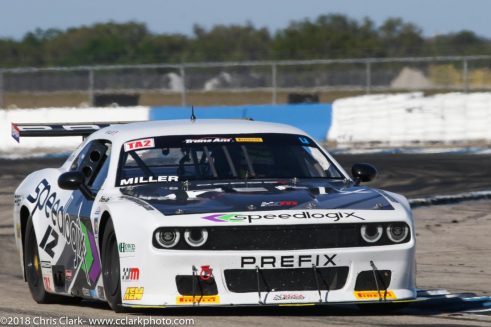 In a way, it's fitting that the win was with a Dodge Challenger. We have a history in the series dating back to 1970 when famous racers like Sam Posey drove the Challenger. No doubt, it's exciting to be back and Miller tells Dodge Garage, "It meant a lot to get a win in a Dodge. I got my first real opportunity in GT racing driving a Viper. My first laps led in a Weathertech Series race was in a Viper, the first laps at Le Mans and my first GT win at Petit Le Mans also came in the Viper. In 2016, I raced a Dodge Challenger at the Detroit GP in my first Trans Am event and it seems perfectly fitting to get my first TA win with the same team in a Challenger. It all felt right and I couldn't have asked for it to go any better."
Then Marc pointed out something VERY important: "HEMI®s can make great donuts!"
The next round of the Trans Am series races again March 29-31 at Road Atlanta.
Comments
Comments