Leah Pritchett Ready for Repeat Victory at NHRA Spring Nationals
5 years ago Racing
The calendar might say its spring, but tell that to the folks who live in parts of the country still mired in snow and torrential downpours. With whacky weather patterns inherent with the changing of the seasons, it's anyone's guess what to expect when they venture outside. It's also true for our racers heading to the NHRA Spring Nationals this weekend at Houston Raceway Park. As with changes in the temperature and humidity, Dodge//SRT® Mopar® Top Fuel Dragster pilot Leah Pritchett is looking for a repeat victory this weekend as she goes back to her traditional driving style of racing on a two-lane drag strip. With the NHRA Vegas Four-Wide Nationals in the rearview mirror, Pritchett's ready to jump back in the cockpit and whack the throttle of her 11,000-horsepower beast.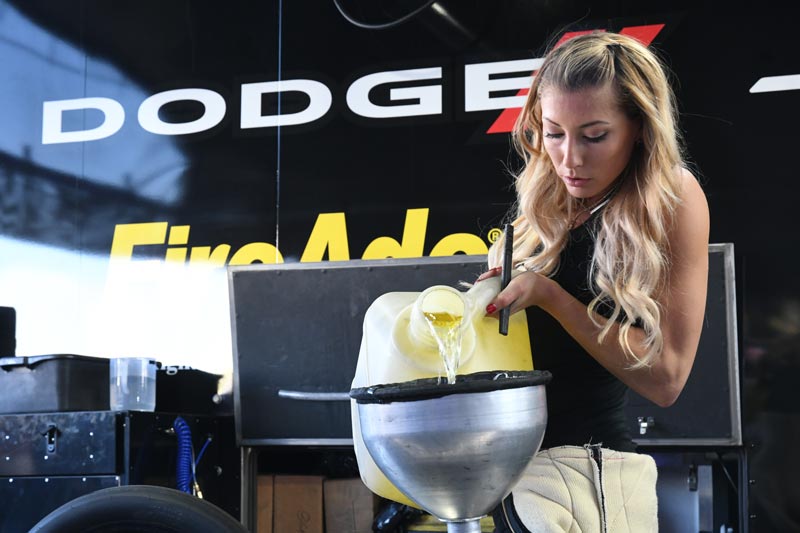 "Returning to Houston, sea level, at this particular moment in the season is huge for us," said Pritchett. "There have been a number of changes setup-wise to the car since we last visited, and won, and most importantly, since our last race in Vegas. We are not just coming off of the four-wide Vegas race, we are entering Houston with some substantial changes to our Dodge//SRT Mopar-powered racecar. We tested in Vegas and are eager to place what we learned on the Baytown track."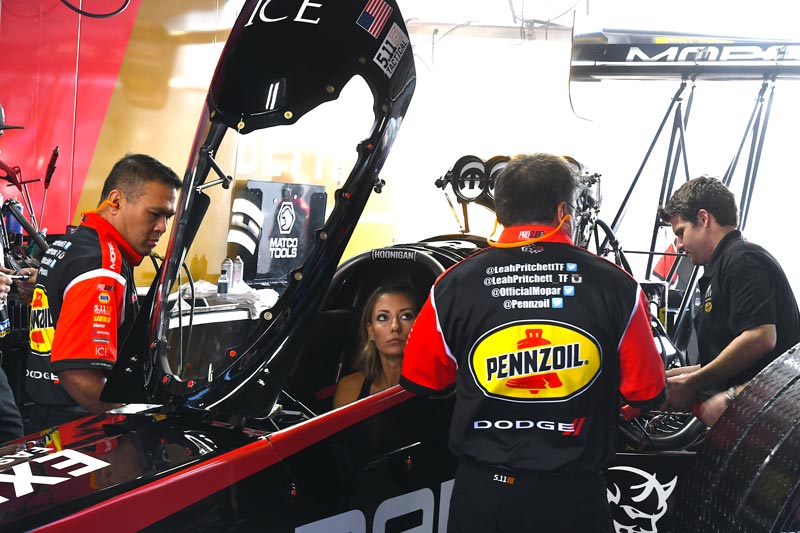 Last year at the NHRA Spring Nationals in Houston, Pritchett's nitro-infused HEMI® dragster qualified sixth and proceeded to take down Scott Palmer in round one, then Doug Kalitta in the quarter-finals. When it came time for the semis, she had to face fellow DSR teammate Antron Brown, but she was in the groove and got the win. In the finals, she defeated Steve Torrence.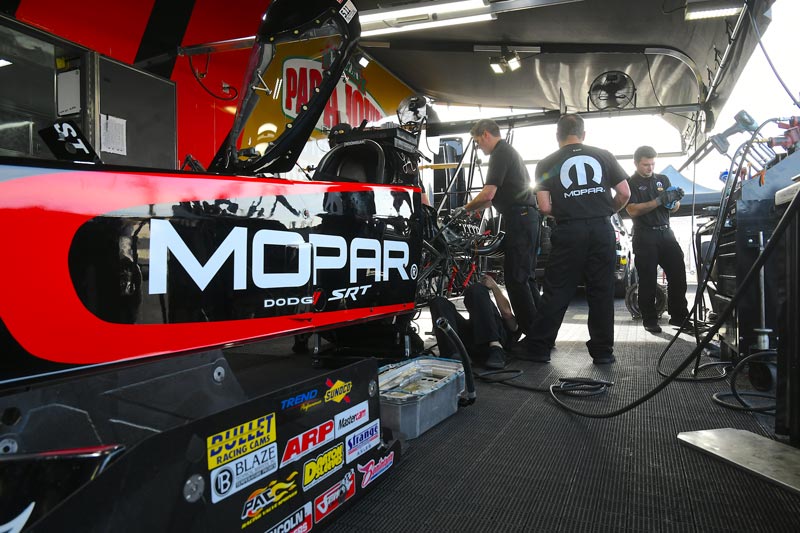 "We have developed immensely as a team since claiming a victory here, and believe we are more hungry and determined than ever to get our mojo back, and believe we're on the right path and are looking forward to Houston. Although only four races in, we have not been stagnant. Crew chiefs are focusing on making power earlier, my focus is on not overthinking the tree which I have been, and just racing."
You can catch Leah Pritchett and the rest the nitro Top Fuel and Funny Car teams burning rubber from Houston Raceway Park this Sunday, April 22, live on FS1 starting at 2:00 PM ET.
Comments
Comments