Legions of Demons Ascend on Atlanta Dragway
5 years ago Racing
A demonic howl of supercharged HEMI® engines could be heard across the sleepy countryside of The Peach State as the NMRA/NMCA All-Star Nationals rolled into Atlanta Dragway in Commerce, Georgia. With the staging lanes brimming with Dodge Challenger SRT® Demons, Hellcats and their naturally aspirated 5.7L and 392 HEMI cousins, the drivers went all-out and attacked the quarter-mile by hammering down on their machines in search of low ETs and high trap speeds.
One of two combination races, the NMRA/NMCA All-Star Nationals brings nearly 600 vehicles to competition at Atlanta Dragway. Despite the sporadic raindrops at this year's event, the horsepower junkies and enthusiasts couldn't be kept away from the pits and grandstands.
The NMCA All-Star Nationals is also the second event for the Dodge/Mopar® HEMI Shootout and over 26 competitors came out to play, including an assortment of Challengers, Chargers, 300s and even a Grand Cherokee SRT Trackhawk. The mix of veteran and rookie drivers equally had a blast during the race weekend.
Here are some HEMI highlights from the NMRA/NMCA All-Star Nationals to whet your appetite and make you yearn to hit the strip and turn your tires in anger. And if you're ready to go all the way, here's the 2018 NMCA schedule for you to come play for free in the Dodge/Mopar HEMI Shootout.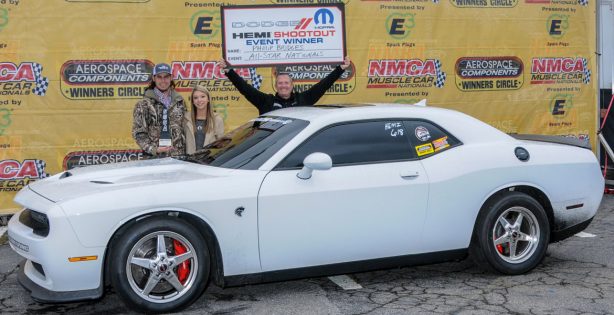 The 2016 Dodge Challenger SRT Hellcat of Phillip Bridges took the overall victory with a stellar 9.424 average.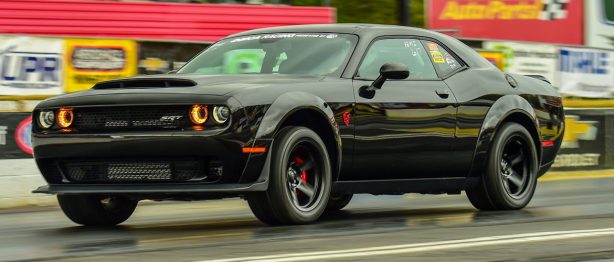 Todd Classon brought one of the five Dodge Challenger SRT Demons competing at the event. Classon's Demon was completely stock, right down to the factory 93 octane tune. Classon pushed it to mid-10s with ease and completed the trio of runs with a 10.682 average.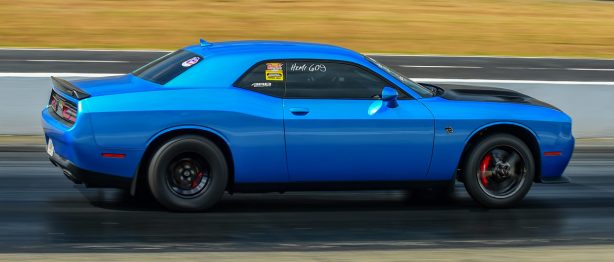 Currently leading the Dodge/Mopar HEMI Shootout is Sumit Goyal. His 2016 Challenger SRT Hellcat has received a tune and pulley upgrade, and is equipped with drag radials. The Hellcat puts down around 880 horsepower to the rear wheels and clocked a 9.8 at 136 mph during the weekend.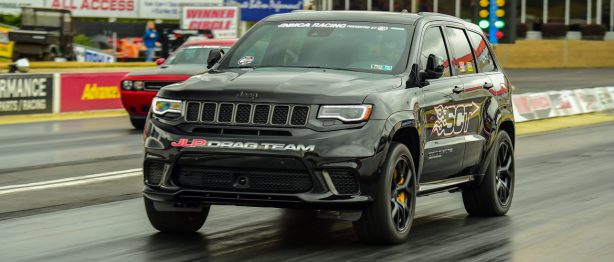 Three-time NMRA champion Johnny "Lightning" Wiker stole the keys to his wife's Jeep® Grand Cherokee Trackhawk and unleashed mid-11 second runs with a final average of 11.748.
Comments
Comments