Dodge Challenger SRT® Hellcat Widebody Draws First Blood at Road Atlanta
5 years ago Racing
Last week, Wesley Motorsports, in their specially prepared 2018 Dodge Challenger SRT® Hellcat Widebody, took on the curves and elevation changes of Road Atlanta to claim a first place finish in the Unlimited RWD class during the Global Time Attack event.
The Global Time Attack (GTA) is a fastest-lap competition held on road-race circuits in which competitors make timed solo runs around a course with different classes based on car modifications and tire tread wear. The Wesley Motorsports Hellcat Widebody was up against stiff competition as rules for the Road Atlanta event made the slightly modified Challenger ineligible for all but the top Unlimited RWD class. This pitted the Wesley Motorsports entry against highly modified competition on full-race slicks versus the treaded performance street tires on the Challenger SRT Hellcat Widebody.


"It was an uphill battle that was close right to the end," says Wesley Motorsports owner Kevin Wesley. "The Challenger SRT Hellcat Widebody was the only American manufacturer entered in Unlimited Class and the second fastest American car in the entire field. For the Challenger to do so well says a lot about the team who built it and its driver."
One of their goals during the Global Time Attack event was to showcase the competitive qualities of its stock-based Challenger SRT Hellcat Widebody. Other than the Bilstein MDS double-adjustable dampers, the majority of modifications to the Challenger have been built entirely from the Mopar® parts supply. The Challenger pulls from the Dodge Viper ACR for its aero, using a factory Viper ACR Extreme wing, splitter and canards. The front brake calipers are the Dodge Viper ACR-spec Brembo units. In order to run the 355/30/19 Kumho V720 ACR tire, all four corners of the Widebody are sporting Jongbloed 19" x 12" 2-piece wheels. The final result is a Challenger SRT Hellcat Widebody that is close to a production version of the car with the only significant fabricated modifications made in regard to safety.


"We just had a perfect event," says Wesley. "There was no drama, the car was flawless. Everyone just did their job and we made it to the top of the podium."
This past event helps Wesley and the rest of the team prove a point and get ready for their ultimate goal, to race along the sheer cliffs and 12.43 miles through the clouds during the 2018 Broadmoor Pikes Peak International Hill Climb in June.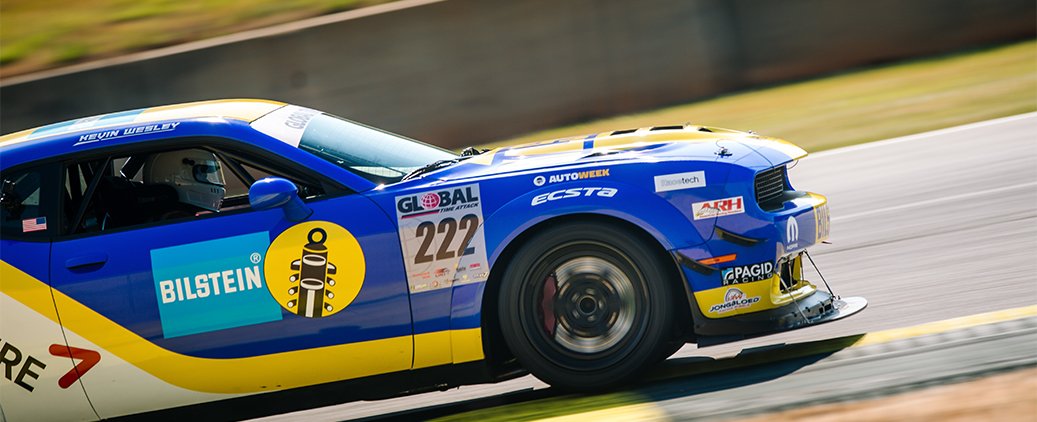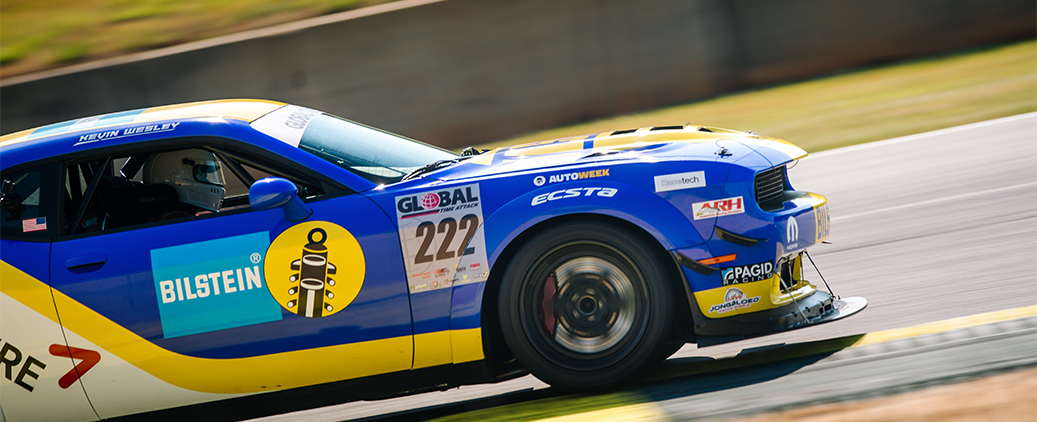 Wesley, who in 2016 set a TA2 qualifying record and finished second in class behind the wheel of a 2016 Dodge Viper ACR, is ready to climb the mountain again. He and his Challenger SRT Hellcat Widebody are primed and ready for Pikes Peak. With a 6.2L supercharged HEMI® under the hood, he's looking to make history and rewrite the record books.
Comments
Comments