Summit Racing Equipment NHRA Nationals Stock and Super Stock Sportsman Spotlight
4 years ago Racing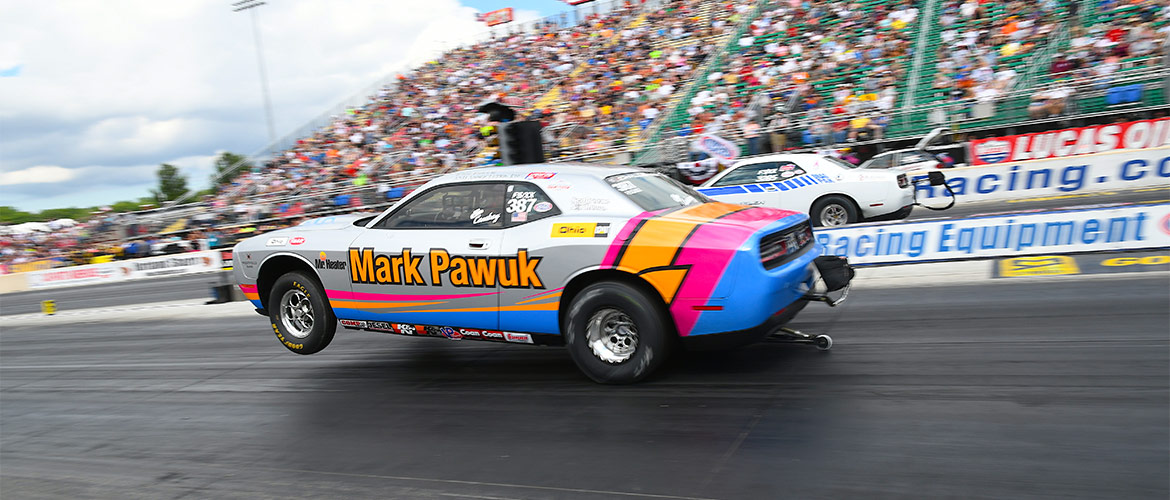 History was made this past weekend at the Summit Racing Equipment NHRA Nationals as a pair of Mopar® Dodge Drag Paks made it to the final round of the Factory Stock Showdown during Sunday's eliminations. The four Challenger Drag Paks entered for the event also claimed the top four qualifying spots out of a field of 26 entries that included some heavy-hitters and record-breakers.
In the Stock and Super Stock classes, it was a pair of classic 1965 HEMI®-powered Dodge Coronet "A990" package cars that ran fast and hard and went to the finals. With their high-horsepower 426 HEMI engine, featuring dual Holley Carburetors mounted on a cross-ram intake manifold, lightweight body panels and massive hood scoop, the 1965 Dodge Coronet A990 package cars quickly earned a reputation on race tracks across America for over 50 years and the tradition continues today.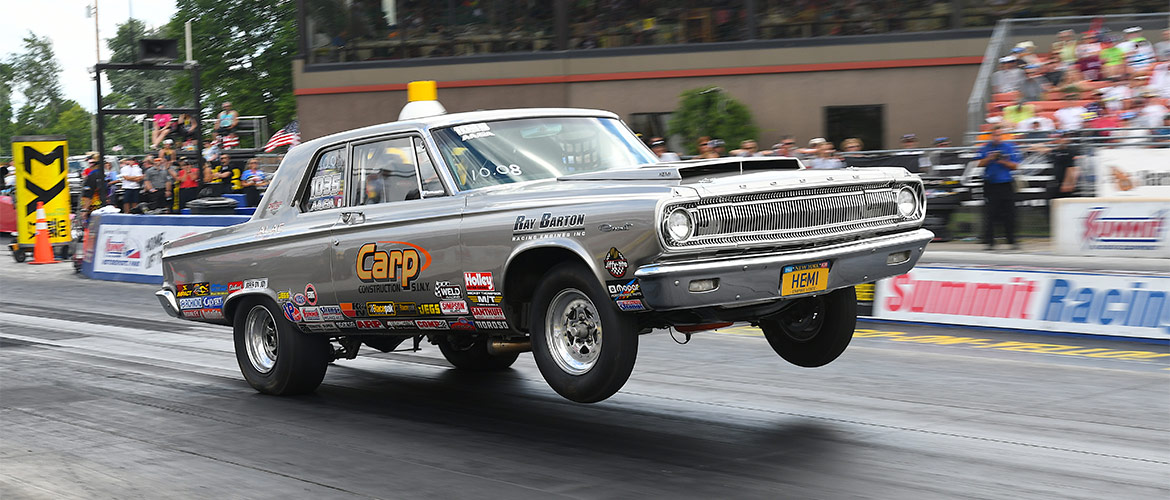 During the Stock Eliminator final, Todd Hoven from Milltown, New Jersey, drove his 1965 AA/SA Dodge HEMI Coronet to a Stock Eliminator victory during the Summit Racing Equipment NHRA Nationals. Hoven, who has a prior NHRA national event win and numerous divisional finals to his credit, was consistent all weekend. Hoven has been racing in the Stock Eliminator category since 1997 and has also competed in a Mopar Dodge Challenger Drag Pak. In the final round, Hoven's Coronet had the starting line advantage over his opponent and ran a right on his 10.08 ET dial-in. Hoven is also a first-time recipient of the Dodge Top Finisher award.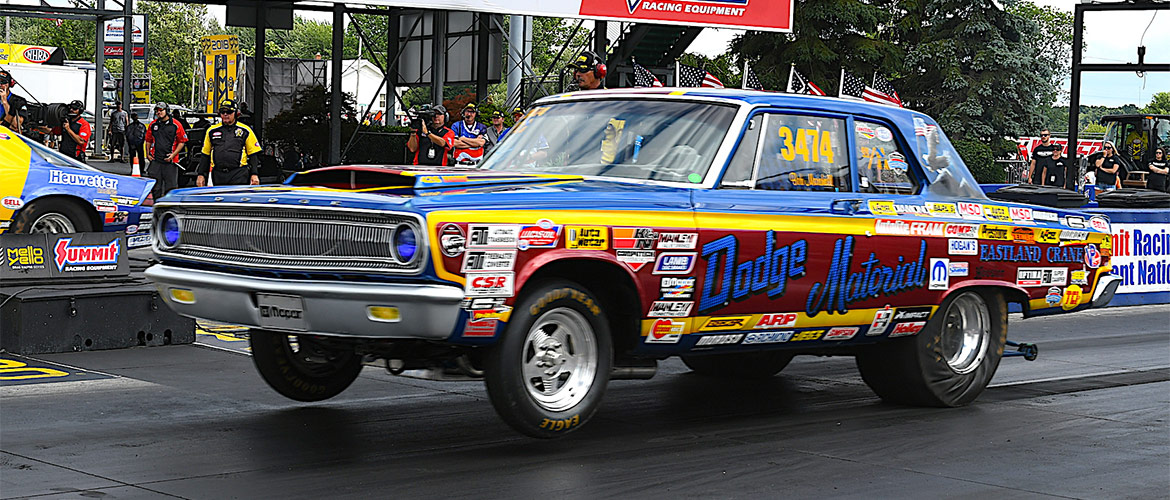 For the Super Stock category, lifelong Mopar racer Bob Marshall wheeled his 1965 SS/AA Dodge HEMI Coronet to the runner-up finish at the Summit Racing Equipment NHRA Nationals. The Columbus, Ohio, resident has been racing his "Dodge Material" HEMI Dodge Super Stockers for many decades and has earned numerous wins at the national event and divisional level. This was Marshall's first Dodge Top Finisher award as he raced through six rounds of intense eliminations against some of the toughest drivers in the class.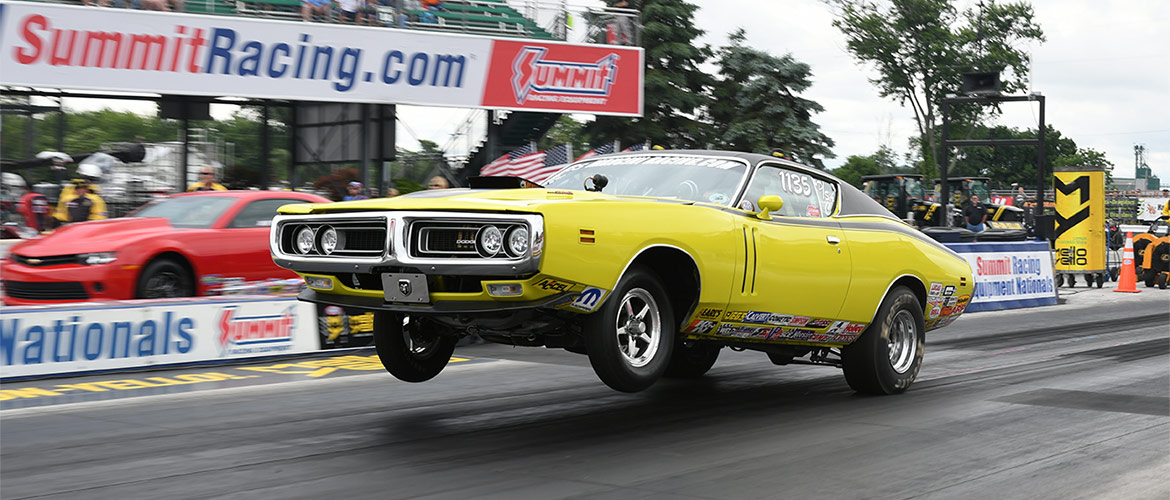 Many of our Dodge/Mopar grassroots racers will take next weekend off before heading to Epping, New Hampshire, for the NHRA New England Nationals at New England Dragway. They will once again burn some rubber with their HEMIs, Max Wedges, big blocks and even small blocks while going rounds and racing for the glory of winning an NHRA national event.
Comments
Comments