The Cowboy Rides Again
5 years ago Racing
Getting behind the wheel of a powerful racecar and mashing the accelerator is addicting. The angry exhausts sounds barking from the open headers and rush of power pushing you further back in the seat is a sensation one never forgets. Even though he walked away from the sport of drag racing 11 years ago where he had earned six Pro Stock victories, Mark Pawuk never forgot what it was like. If anything, it fueled his constant craving to hop back into a doorslammer for some quarter-mile competition.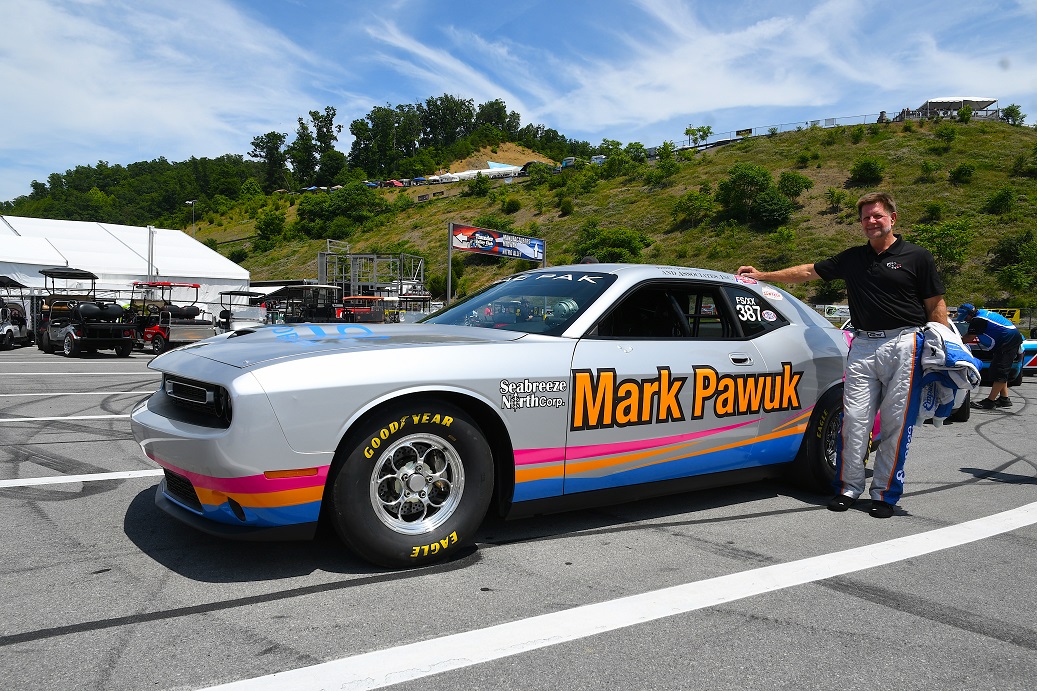 "I never really retired, rather I just sort of stepped away," said Pawuk, known as "The Cowboy" to his many fans. "I wasn't quite ready to hang up my driving shoes for good just yet, and I felt like I had some unfinished business, so this was a great opportunity to give it another shot."
How Pawuk got his 'Cowboy' moniker is an also an interesting story but we have to go back to the late 1970s and early 1980s. This was a time when the films like Urban Cowboy, Bronco Billy, where hits among movies goers nationwide.
"I was a Cleveland boy that had a CB radio, wore cowboy hats, boots, jeans, and a vest. My CB handle was even 'Cowboy' and it sort of stuck with me all these years. Even today, fans still call me 'Cowboy'.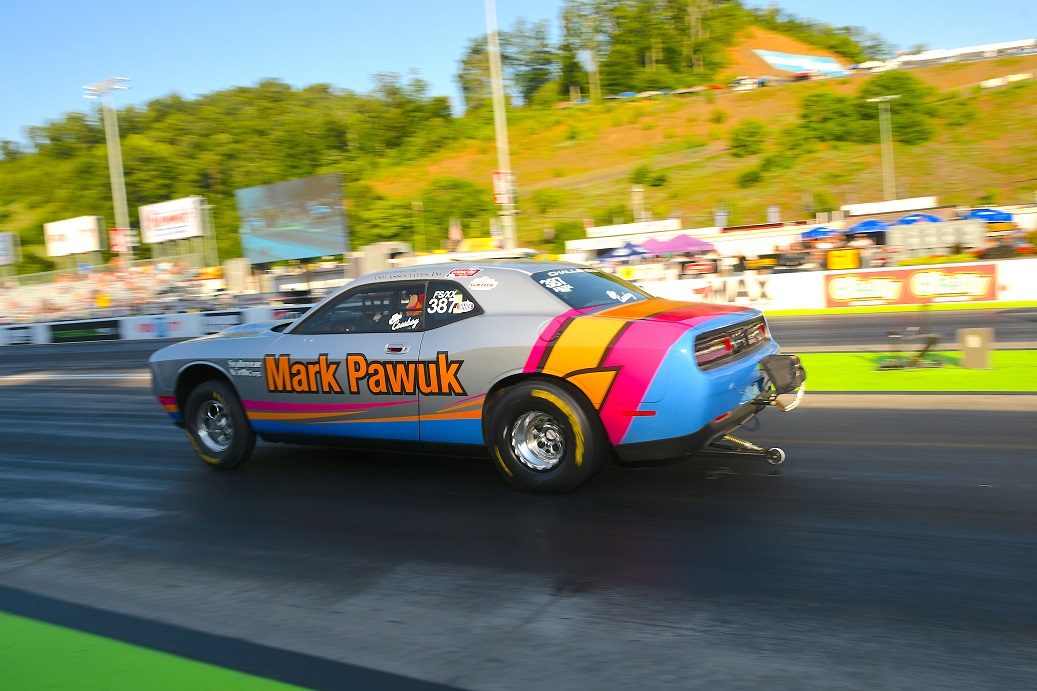 When an opportunity to drive a second Mopar Dodge Challenger Drag Pak out of Don Schumacher Racer's (DSR) shop, Pawuk quickly jump at the opportunity. Along with their fleet of Top Fuel Dragsters and Funny Cars, DSR has also been campaigning a Drag Pak this season with Leah Pritchett doing battle in the SAM Tech NHRA Factory Stock Showdown.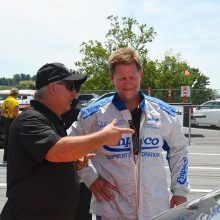 Like teammate Pritchett, Pawuk's Mopar Dodge Challenger Drag Pak will also be prepped and maintained by three-time world champ NHRA Sportsman racer Kevin Helms who knows a thing or two about the 354 cubic-inch supercharged HEMI® that produces well over 1000 horsepower.
"My goal is to go out and get another Wally. I look forward to working with Kevin and my new teammate, Leah, to build this program for DSR and make it a very successful Factory Stock team."
During his professional NHRA Pro Stock drag racing career, Pawuk drove Oldsmobile and Pontiacs, but he's a "Mopar Guy" at heart. Way back in 1974, Pawuk began bracket racing his 440 powered 1968 Dodge Charger at many strips in Ohio Dragway 42, Norwalk, and Thompson Dragway. Then in 1977, Pawuk picked up a 1969 Plymouth Road Runner and went on to win proceeded to win many track championships included the AHRA Grandnationals.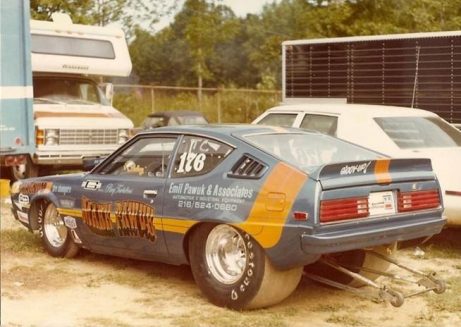 In 1980, Pawuk got serious and built a big-block powered Plymouth Arrow with tube chassis a Lenco transmission. He ran the then new NHRA Super Gas class and also ran a local Pro Gas Champion.
"I always loved the Pro Stock class and guys like Ronnie Sox, Dick Landy, and others were my heroes. But it was my son and Don Schumacher that got me back into drag racing after 11 years," said Pawuk.
Mark Pawuk knows drag racing has changed a great deal since he stepped out of the race car but one thing hasn't, hard work, commitment, and determination.
Lucky for Pawuk, he still has those.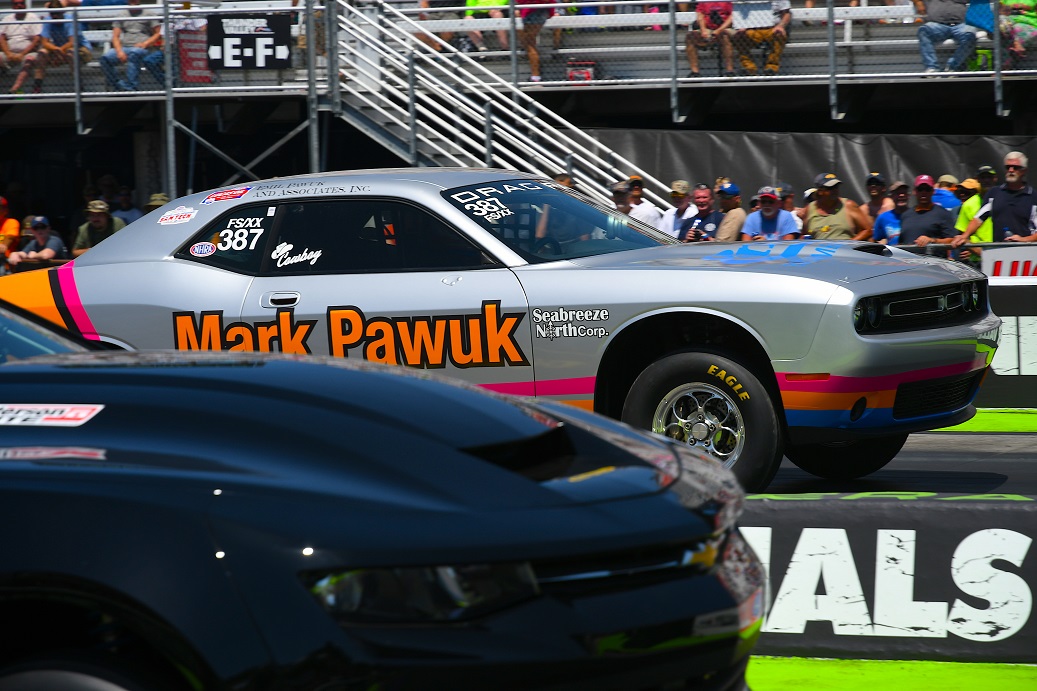 Comments
Comments