Virginia NHRA Nationals Preview
4 years ago Racing
After a nine-year hiatus, Virginia Motorsports Park will once again feel the thunder of our 11,000-horsepower HEMI®-powered Top Fuel Dragsters and Charger Funny Cars during this weekend's Virginia NHRA Nationals. The last NHRA event at this track was back in 2009, but now with a new track surface and favorable weather conditions, it will be fast. The Virginia NHRA Nationals is also the 10th of 24 events during the 2018 NHRA season and is the second during a stretch of four consecutive race weekends.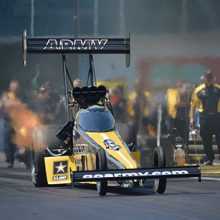 Back in 2008, Tony Schumacher – in his US Army/Mopar® Top Fuel Dragster – raced to victory. Schumacher and his teammate and Dodge Charger Funny Car driver Jack Beckman both hold track records at Virginia Motorsports Park.
"It'll be nice to see some new faces this weekend and bring (the fans) the kind of racing they've never seen before," said Schumacher. "A lot has changed since the last time we were there as far as our series. We're much quicker, much more powerful than ever before, and it's been a long time since they've seen anything like that. You can appreciate someone buying a racetrack and doing the things that need to be done to give us a safe and competitive place to come back to. The track itself – all concrete – is going to be pretty nice and I'm really looking forward to it. It brings us back toward that historic part of the country where the U.S. Army had a lot going on 150, 200 years ago, and it's just down the road from our nation's capital. We've won there before and it would be a great time and place to put it all together and get another one."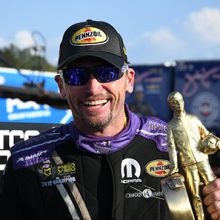 For Jack Beckman, he's pumped to return to a track he hasn't raced at in almost a decade.
"Transitioning to our new car at Chicago didn't quite give us the results that we wanted, but we found something in the bellhousing that we feel like is going to give us as quick a car as we've had all year," said Beckman. "The guys were really excited to get back to the shop, replenish the trailers and then head straight out to Richmond, a track we haven't raced at for almost ten years. It's going to be doubly exciting; we've got a new car, a new track and a fresh new outlook."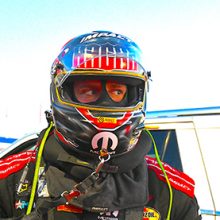 Located near Richmond, Virginia Motorsports Park is also a "home track" for lifelong Virginia resident Matt Hagan, who pilots the Mopar Express Lane Dodge Charger R/T Funny Car to consistent sub-four second passes.
"Pretty excited to be back at Richmond," said the former NHRA world champ Matt Hagan. "We qualified No. 1 at the last race we were at, so we have some momentum working off of that, but we are still trying to figure out this track prep and find out why we're pulling the tires loose. We're making slow and steady progress, but we're running out of races. We need to start winning some more of them; we're capable of it. Going into Richmond and then Bristol right after, both home tracks for me, is pretty cool. I'm excited to have two races in my backyard."
For Leah Pritchett, the last time she raced at Virginia Motorsports Park was in 2011, driving a Pro Mod. But this weekend, she'll be in her nitro-drinking HEMI Top Fuel Dragster ready to go rounds and hopefully get another win this season.
"I think (Richmond) is going to go well," said Pritchett, who's currently ranked third in points. "We'll have an even playing field for everyone, not having good track data there. I hear it's supposed to be fast, and this team, we can go back to some of our ways where we know how to lay down some numbers. We've struggled with that this year, getting that power back, and now that we've found it in the heat, I'm looking forward to applying it. We're not going to let (the Chicago) final round stop us at all. Our heads are not hanging low at all. We'll keep (our heads) grounded and down; hopefully, on this swing, we'll be raising a Wally."
You can catch all the action from this weekend's inaugural Virginia NHRA Nationals on FS1 beginning this Saturday (June 9) with qualifying starting at 8:00 pm ET. On Sunday (June 10), the final eliminations will also be on FS1 starting at 6:00 pm ET.
Comments
Comments