Dodge Mile-High NHRA Nationals Powered by Mopar: A Three-Decade Milestone
4 years ago Racing
The Dodge Mile-High NHRA Nationals Powered by Mopar® is scheduled for July 20-22 at Bandimere Speedway, with qualifying scheduled for Friday and Saturday, and elimination rounds on Sunday. Qualifying coverage will air live on FOX Sports 1 (FS1) from 7:30 p.m. to 10 p.m. ET on Saturday, July 21. Three hours of eliminations coverage will air live on the national FOX Network starting at 3 p.m. ET on Sunday, July 22.

"The Dodge//SRT® brand has been setting records and winning drag racing championships going back to the 1960s. Our sponsorship of the Dodge Mile-High NHRA Nationals is a natural fit that connects us with our passionate fan base and allows us to carry on the 30-year tradition of FCA US support at Bandimere Speedway," said Steve Beahm, Head of Passenger Cars, Dodge//SRT, Chrysler and FIAT®, FCA North America.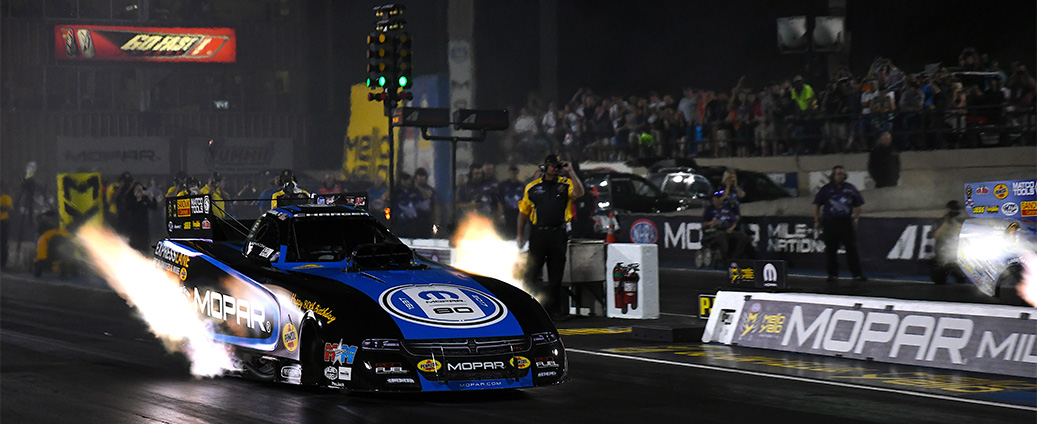 The event will include:
The Dodge Challenger SRT Demon simulator "Drag Strip Showdown" debut, a head-to-head competition in Dodge Challenger SRT Demon simulators where the top four drivers with the best race times will win a trip to the Dodge//SRT Bondurant Drag Racing School near Phoenix. You can also enter here at DodgeGarage.com starting July 19.
Mopar Express Lane Dodge Charger NHRA Funny Car driver Matt Hagan and Mopar Dodge Top Fuel pilot Leah Pritchett will lead Don Schumacher Racing (DSR) drivers in the NHRA Nitro classes into competition.
The 17th annual Mopar Big Block Party Presented by Pennzoil, scheduled for Thursday, July 19, from 6 to 10 p.m. MT.
Two real-life military heroes, Sammy Davis and Neil Duncan, will serve as Grand Marshal and Honorary Starter, respectively.
Comments
Comments