Going Wide Open in Wine Country – NHRA Sonoma Nationals
4 years ago Racing
Fresh off of her recent Top Fuel victory at the Dodge Mile-High NHRA Nationals, Leah Pritchett and her crew head up to northern California's wine country for the NHRA Sonoma Nationals in search of another win. Since Sonoma Raceway is the second stop on the NHRA's infamous "Western Swing", Pritchett is looking to capture her third win of the season and maybe sweep the "Swing" after Sonoma, since Northwest Nationals in Seattle will be the next stop on the NHRA Mello Yello Drag Racing Series.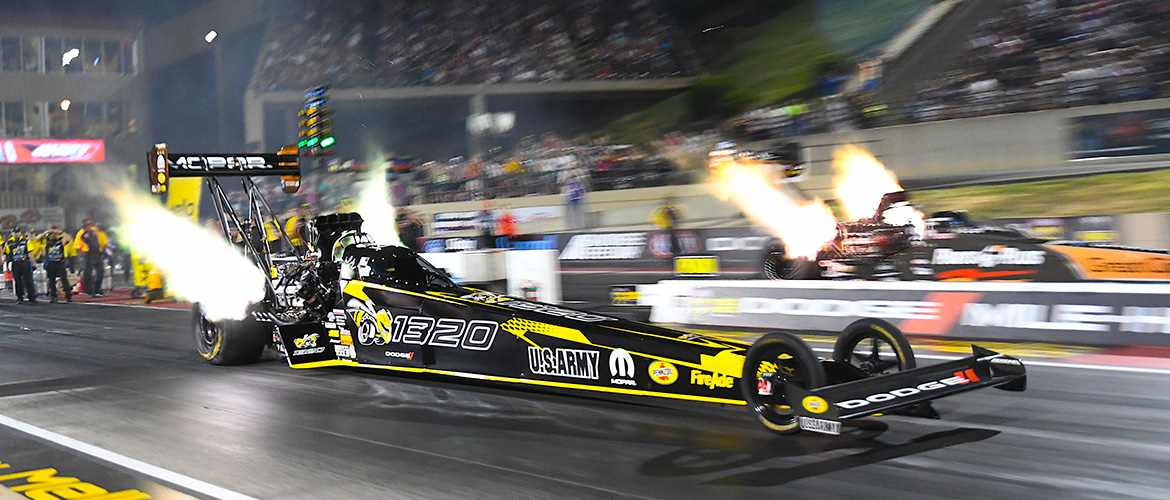 Pritchett's team knows Sonoma Raceway very well. In 2017, she claimed the Top Fuel No. 1 qualifier spot when she powered to the quickest pass in Sonoma Raceway history to the tune of 3.669 seconds. This year, Pritchett has 22 round wins and is currently ranked third in NHRA Top Fuel points.
"Feeling every bit good about this Western Swing," said Pritchett. "As long of a week as the Dodge Nationals was for our team, it feels like it has flown by. With Denver in our rearview mirror and a Wally on the dash, we feel good about our momentum going into Sonoma. From one extreme altitude to sea level, the racecar components may change, but the motivation to keep winning and excel is still sky high. I know last weekend's success was more than just magic on the mountain. We know what it's like and what it takes to win back-to-back, and that is what we're focusing on. Racing for (NHRA legend and owner of Palomar Builders) Jeb (Allen) is an honor and I look forward to racing with him on the line supporting us, and meeting all of his business associates that helped make it possible for us to compete in Sonoma this weekend. Let's see if we can win again with another new one-off livery."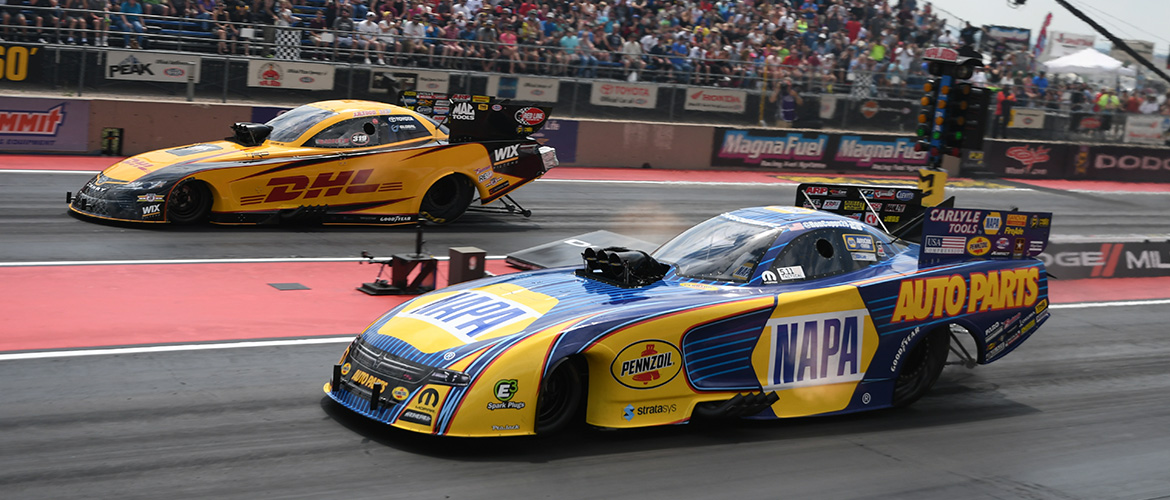 Ron Capps is also looking forward to Sonoma as he almost scored a Funny Car victory at the Dodge Mile-High NHRA Nationals. His NAPA AUTO PARTS Dodge Charger R/T made it to the final round, where he lost by mere inches to 16-time world champ John Force. But that's in the past and Capps runs good at Sonoma as he's a four-time event champion (1997, 2010, 2011, 2013) and a three-time runner-up (2002, 2005, 2016) at Sonoma Raceway. Capps is also excited about a special dinner honoring a former competitor and friend.
"This is probably one of the most exciting times of the year for me for a couple of reasons," said Capps. "First of all, growing up on the central coast of California, the Sonoma race track has always been sort of a 'home race' for me. This part of the season means that it's time for our annual family trip that coincides with the West Coast Swing. One of the other great things leading up to the Sonoma race is that we always celebrate Eric Medlen's life on Thursday night as part of the race and it's a very, very special night, and this year should be more fun than ever."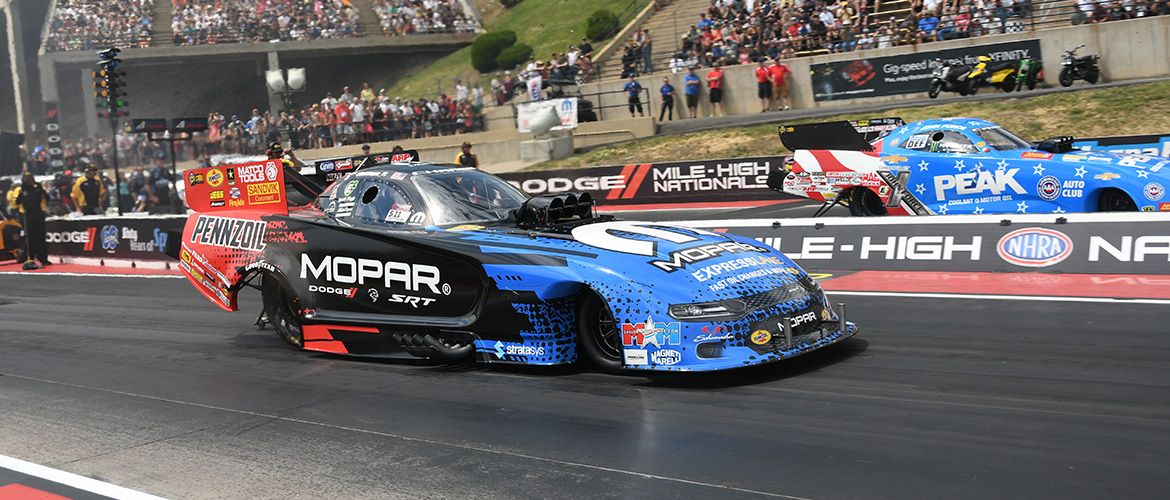 His fellow DSR teammate Matt Hagan is also looking to redeem himself after an early round one loss last weekend in Denver in his new Dodge Charger SRT® Hellcat Funny Car.
"We didn't do great in Denver," said Hagan. "We struggled in qualifying up there on the mountain in the first round, but that's Denver, it's a mile high. We don't have a great tune-up for high altitudes, but we do have a great tune-up down at sea level. We've been running strong, running consistent and the car has been riding really well. I'm excited to run this new Dodge Charger SRT Hellcat body some more. We didn't get many runs with it last weekend, but I feel like in Sonoma we'll get four good laps in qualifying and then, hopefully, get back into our stride for race day. We hope to be able to make some more runs, gain some more points and see what we can do when we get back to the conditions we're used to."
His other Dodge Charger Funny Car stablemates, Jack Beckman and Tommy Johnson Jr., are looking to more favorable weather conditions at Sonoma Raceway that is much closer to sea level. Both drivers struggled at Bandimere Speedway's 5,600-foot elevation.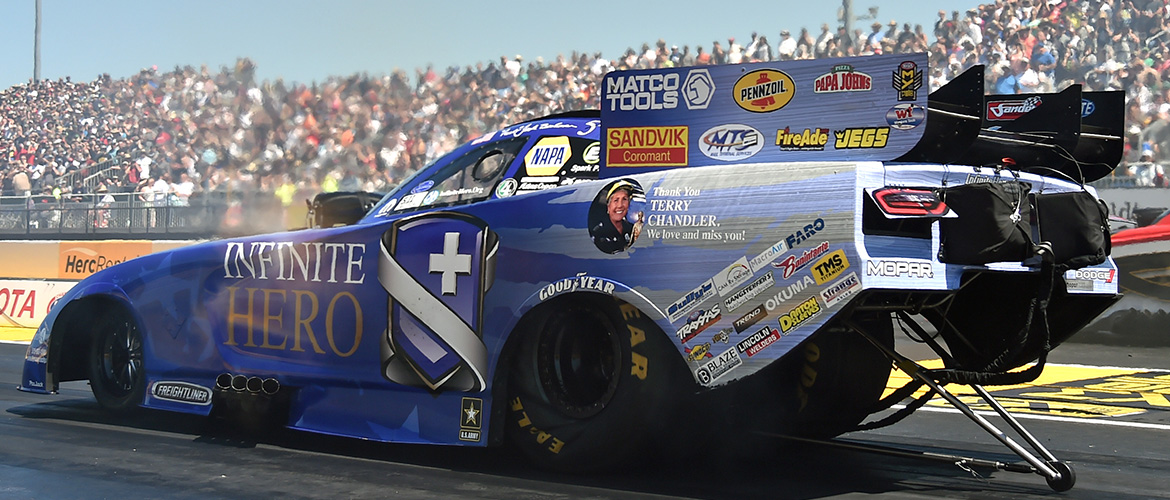 "Lately, our Infinite Hero Foundation Dodge Charger hasn't seemed to be able to find a way to get out of second round." said Beckman. "I'm not superstitious and I'm very optimistic because what we've done over the last five races is make a decent car much, much better; much more predictable and consistent. Now I feel like we have a tune-up window similar to what we were enjoying at the beginning of the year when we were going late rounds at every race. Getting off the mountain at Denver gets us back into more of a standard tune-up area and I have every reason to believe we should be able to go to Sonoma and leave with the trophy. Also, I start that weekend by emceeing the Eric Medlen Nitro Night on Thursday. I've been going every year since Eric's passing and I've emceed the event the last several years and it's always a great way to start out what I hope is going to be a great weekend for our team."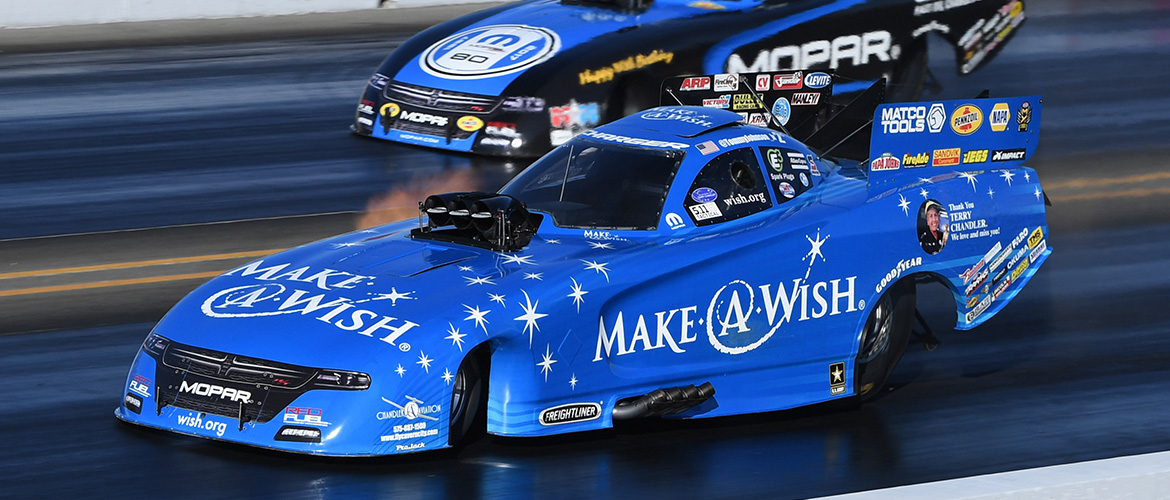 Tommy Johnson Jr. is also optimistic despite some minor struggles this season.
"I'm looking forward to Sonoma," said Johnson. "We were the runner-up there two years ago and we always have a great time in wine country. I got engaged there last year at this race so I'm looking forward to going back and reliving those great memories. We have a really good racecar right now that was pretty competitive in Denver. That was our best race in quite a while, so we'll see if we can build on that momentum and keep it going. Main thing is to win the race and stop anybody from getting a sweep."
You can catch all of Sunday's live nitro eliminations action from Sonoma Raceway on FOX starting at 4:00 PM ET.
Comments
Comments