Hagan's HEMI® Looking to Repeat at NHRA New England Nationals
4 years ago Racing
Coming off a hard-fought victory two weeks ago at the Summit Racing Equipment NHRA Nationals in Norwalk, Ohio, Matt Hagan and his DSR Dodge Charger R/T Funny Car return this weekend to New England Dragway with hopes of a repeat victory. With two wins under his helmet, the 2017 event winner is on a roll and moving up in the points chase. Hagan is currently second next to fellow DSR teammate and Charger pilot Jack Beckman and he would like to take over the top spot as the season passes the halfway point.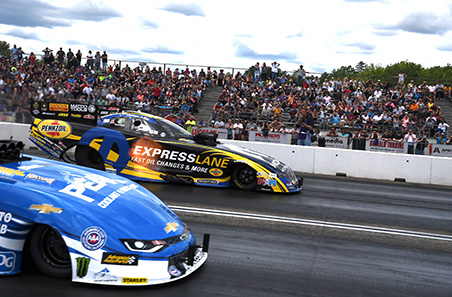 "Coming off a win, so we have that momentum going for us," said the former world champ Hagan. "We're tied for second in the points with (Jack) Beckman. It's midway through the season, and a win at Epping would be a great way to split the difference and try and start to close the gap on (points leader) Courtney (Force). It's going to be tough to catch up with her, but I think maybe we can pull away from Jack a little bit. Epping is a race that I've won. I'm returning as the defending champion. It's always a good, fast race track. I remember racing up there back in the day with Pro Mods. The crowds are always good, the track itself is really nice, and the weather is usually pretty good. I think it's going to be a little warmer this weekend, but all in all, I'm just excited to get back up there and eat some lobster and do big things."
His crew is also getting their groove on as the season gains momentum and that's due in part to Hagan's awesome crew chief, Dickie Venables. The seasoned tuner knows how to get the 11,000-horsepower Charger R/T dialed-in for race day, which can be tough as track and weather conditions can change dramatically from qualifying.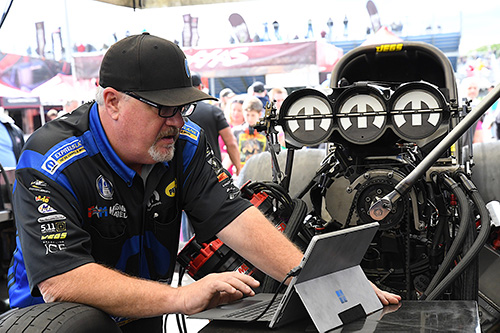 "Our team is capable, (crew chief) Dickie Venables has been getting a lot more confident and my lights have been really good. So, hopefully, we'll keep that rolling," commented Hagan.
In the Top Fuel class, Leah Pritchett is also looking to add another win this season. Last year's No. 1 qualifier at the NHRA New England Nationals blazed the track surface with a 3.673 run and set a new track record. But it's another victory Pritchett is working on and after her semi-final finish two-weeks ago in Norwalk, Ohio, she's ready to step on the gas in her Dodge/SRT®/Mopar® Top Fuel Dragster.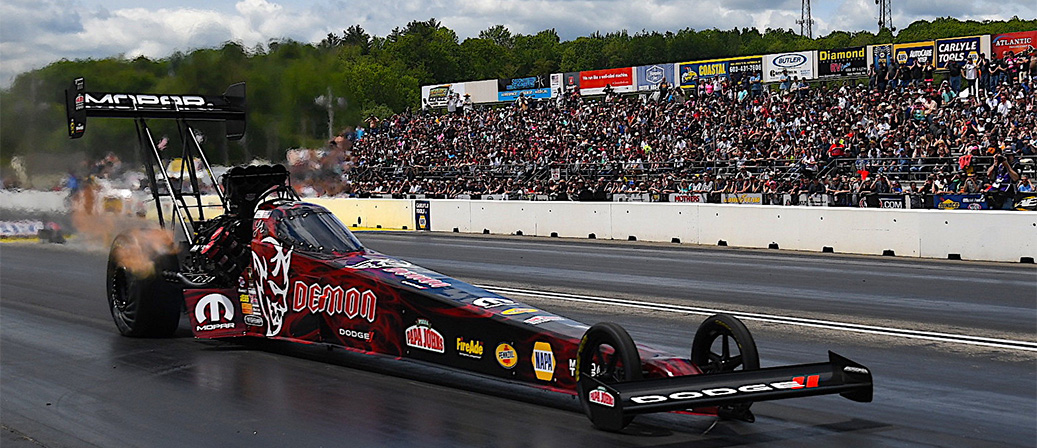 "We always have confidence going into a race, but I think a little bit more for this one," said Pritchett. "We believe this Mopar crew gained control of an intermittent issue over the past events that's caused added levels of difficulties to qualifying and race day."
For Pritchett, she knows the pursuit of wins and championships is relentless. "There may have been a week off from racing, but the workload did not slow down, with the team making repairs from the (four-race) swing and restocking inventory. Not to mention, a heavy travel itinerary for me focusing on upcoming campaigns and the future."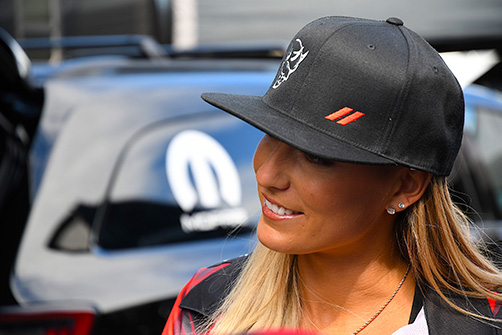 Like her teammate Hagan, Pritchett knows the positive energy of qualifying in the top half of the field and going rounds works to your advantage. "We are taking the Norwalk momentum into Epping. I look forward to (seeing) all of our northeast fans, specifically because they haven't gotten their NHRA nitro drag racing fix since Englishtown was removed from the schedule. Hard to believe we are already at the halfway point, but just like on the track, the guys have been preparing for the clutch to kick in and this season to really start pulling."

You can catch the live airing of the final eliminations this Sunday (July 8) from the NHRA New England Nationals starting at 1:00 pm ET on FS1.
Comments
Comments