Wicked Fast: New Dodge Charger SRT® Hellcat NHRA Funny Car
4 years ago Racing
A new, wickedly quick, Mopar®-powered National Hot Rod Association (NHRA) Funny Car version of the Dodge Charger SRT® Hellcat is coming soon to a drag strip near you.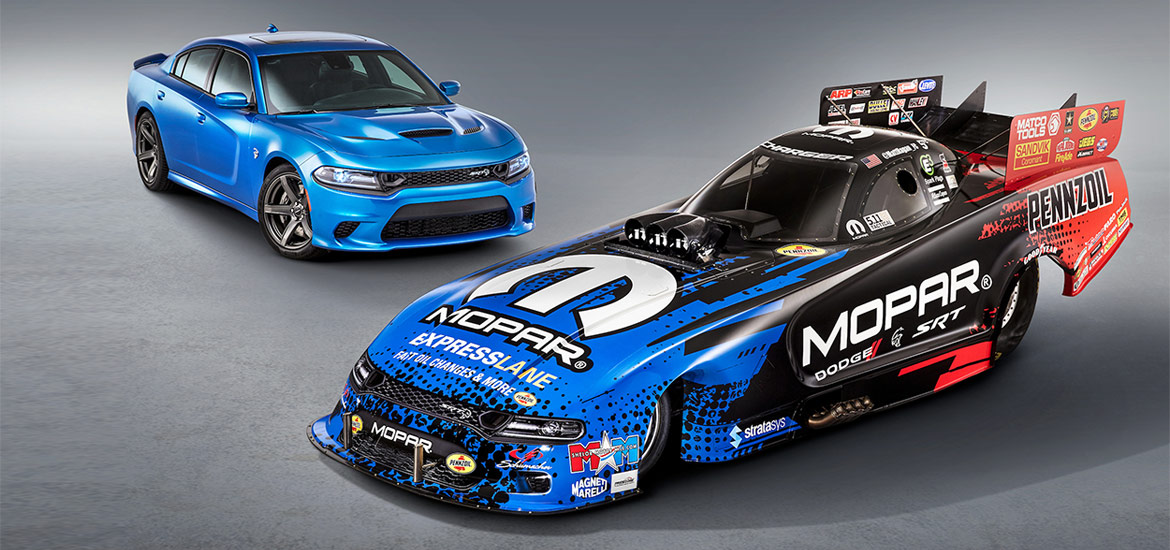 The new 2019 Mopar Dodge Charger SRT Hellcat NHRA Funny Car body will make its competition debut this weekend at the Dodge Mile-High NHRA Nationals Powered by Mopar at Bandimere Speedway near Denver, July 20-22. The Dodge//SRT and Mopar brands will show the new body for the first time this afternoon during a pre-race press conference.
"Our job at Mopar is to put the best racecar underneath our drivers and keep them winning. We know this new body, developed in collaboration with the Dodge//SRT brand and Don Schumacher Racing, will do just that," said Pietro Gorlier, Head of Parts and Service (Mopar), FCA.
Don Schumacher Racing (DSR) Funny Car driver Matt Hagan will be the first to harness the new 10,000-plus-horsepower beast. "This new Funny Car body is something that Mopar and Dodge//SRT have put a lot of work and support behind, from R&D to wind tunnel testing," said Hagan.
The new body features major design changes in three key areas: the front end, bodysides and burst panel placement.
"We made four good, solid runs in testing at Norwalk," said Hagan. "We put the body through a lot of different things and were really, really pleased with it. I really think it's going to translate over to performance on the race track, and hopefully more win lights in the future."
Comments
Comments