NMCA Rolls into Norwalk for the All-American Nationals
5 years ago Racing
Summit Motorsports Park in Norwalk, Ohio, hosts the second-to-last stop of the 2017 NMCA tour over the weekend of August 23-26, 2018. Summit Motorsports Park offers up an awesome track surface and top-notch track staff to ensure the consistency and performance of the NMCA racers' machines. This event is just two hours south of the Motor City and in the hotbed of Ohio performance, where fans can expect to see some awesome machines both on the drag strip and in the car show.

Owners of late-model HEMI®-powered machines, including Dodge Challenger SRT® Demons, SRT Hellcats, Scat Packs and R/T models, can race for free at this NMCA event. As you know, Dodge/Mopar® will comp your entry (car and driver) so you can enjoy the incredible performance of your modern muscle car in a fun, safe environment…the racetrack. Dodge/Mopar and NMCA make your racing experience easy and fun with hands-on step-by-step instruction. There are also nine different categories with awards and prizes for all levels of performance.

For the hardcore racers, the Holley EFI Factory Super Cars class will feature our supercharged Mopar Dodge Challenger Drag Paks driven by Leah Pritchett, Geoff Turk, Mark Pawuk and Allen Johnson doing battle with their rivals. Factory Super Cars is an exciting eliminator designed for the Detroit-based OEM companies to compete heads-up with the modern purpose-built factory drag racing package cars. It is the rebirth of muscle car drag racing on the quarter-mile dragstrip as they run low eight-second ETs at over 170 mph.

This event will also feature the Factory Appearing Stock Tire (F.A.S.T.) group bringing more tire-burning excitement and putting on an awesome show for NMCA fans. It's almost like going back in time to watch stock appearing, but amped muscle cars attack the quarter-mile. They may look stock, but under the hood, there's some serious horsepower hidden in the stock valve covers and air cleaner. The cars running in F.A.S.T. are perfectly restored and must compete with reproduction bias-ply tires. Vintage Challengers, Chargers, Road Runners and other historic nameplates will face off against each other while showcasing Detroit's glorious muscle car past of big engines and multiple carburetors.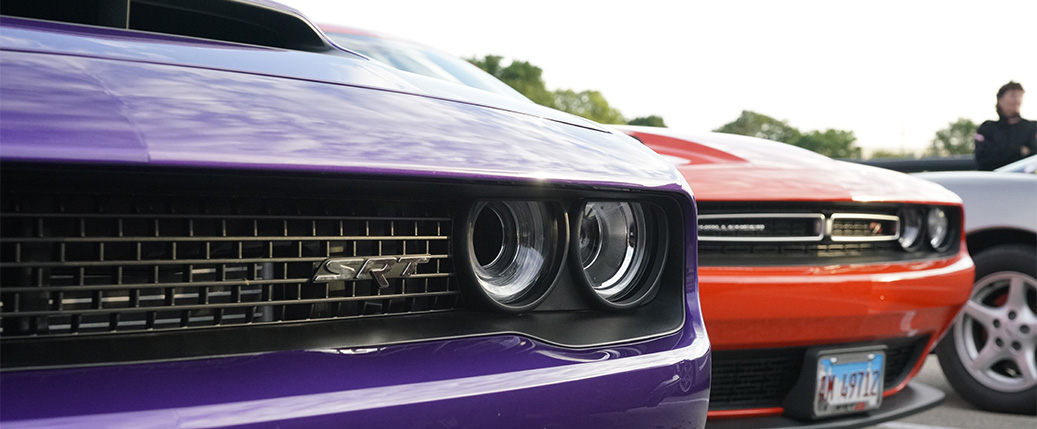 If you're more into show than go, the NMCA will once again bring together awesome hot rods, street rods and other high-performance and high-tech muscle cars. From mild to wild, the show judges will have their work cut out for them with all the makes and models competing for awards and prizes.
So get in gear and head to the NMCA All-American Nationals at Summit Motorsports Park in Norwalk, Ohio, for some tire-shredding fun and excitement because before you know it, we'll be shoveling snow.
Comments
Comments
Next