Blackbird's Moment Has Arrived
5 years ago Racing
Turk Wins NMCA World Championship
They say hard work pays off and no matter the odds, never give up. For longtime Mopar® racer Geoff Turk, he has epitomized those words as his "Blackbird" Mopar Dodge Challenger Drag Pak is the new NMCA Holley EFI Factory Super Cars World Champion. Turk sealed the deal this past weekend at the NMCA World Street Finals at Indianapolis Raceway Park. This is the first time a Challenger Drag Pak has claimed a NMCA title and proved what it can do with a dedicated and skilled driver and tuner like Turk.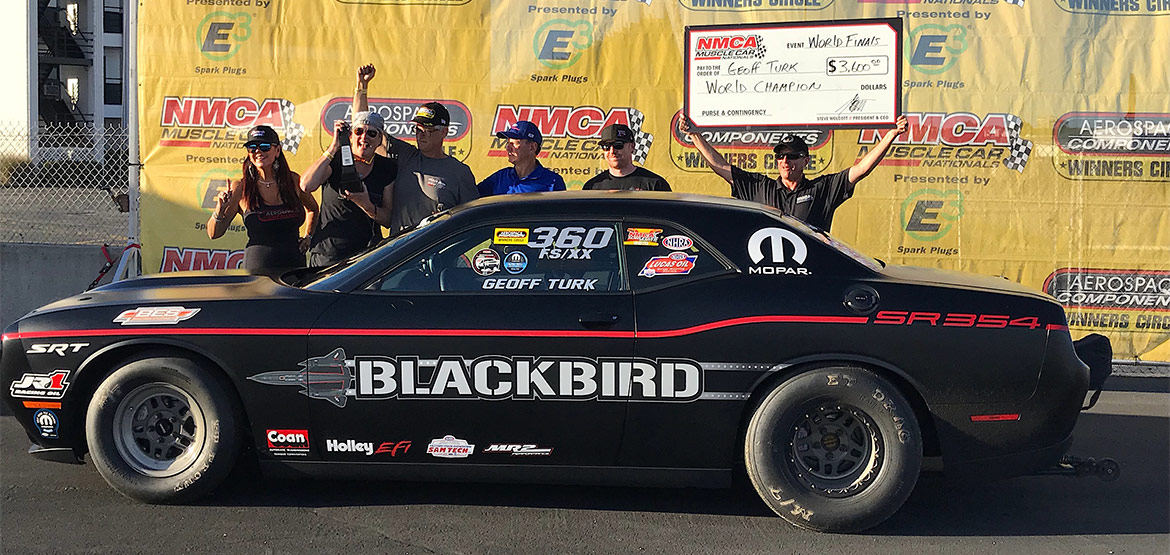 In his 1,000-plus-horsepower Challenger Drag Pak, Turk's march to the world championship began back in March at the season-opening NMCA Muscle Car Mayhem event in Bradenton, Florida, when he took Blackbird into the 7-second zone and set a new class record. From there, Turk hit the strips and went rounds while amassing points in the highly competitive Holley EFI Factory Super Cars class in which COPO Camaros and Cobra Jet Mustangs also come out to play and play hard. For Turk, he's always up for the challenge and despite the fact some races didn't always go his way, Turk always found ways to improve the performance of his Dodge. In the midst of trying to be the best, he had other things going on this season. His wife, Sandy, is dealing with some serious health issues that would change their lives forever.
"I never would have imagined a day when my wife, Sandy, would be standing by the Blackbird Challenger and me in the NMCA winner's circle at Indianapolis Raceway Park, giving us a bath in champagne and celebrating so many things. Back in the beginning of season, she insisted I head to Florida and make the most of the first couple races despite the onerous and uncertain cancer treatment path that lie ahead for her. We have so many things and so many people to be thankful for…starting with the grace of God that made today even possible and pulled us through the toughest of times, for friends and family whose prayers and support sustained us, and for racing in the NMCA that gave me and the Blackbird something else to fight for while Sandy was in the fight of her life. And while she was, something for her to cheer about. Despite her illness, she knew the Blackbird had something to prove and she said don't come home without a 7-second ET slip and some round wins," said an emotional Turk.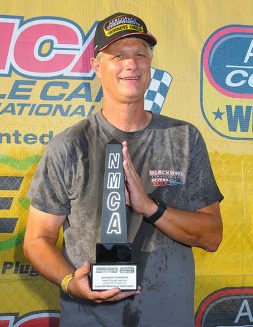 On his wife's insistence, Turk went out to demonstrate the awesome power of the Drag Pak's 354-cubic-inch supercharged HEMI®. And he did with record-setting runs and finishes.
"My chassis builder, Mike Roth, and the guys who build my engines, Tony and his team at BES Racing Engines, did a fantastic job. Getting all that power down requires a good trans and torque converter, so I enlisted the folks at Coan Engineering for the proper transmission and converter package that'd live in these tough conditions a relentless pounding of the driveline," commented Turk, who himself is an engineer, and did a lot of research and development on the HEMI fuel and spark calibration and other tuning chores to ensure the max power is being applied when the Drag Pak leaves the starting line. Turk also received technical support from SRT® and the engineers. They worked hand-in-hand with Turk in trying new combinations to extract even more power out of the already stout HEMI.
During the NMCA World Street Finals at Indy, Turk qualified No. 1 and reset the NMCA record by running two back-to-back 7-second ETs. He also went four rounds during the eliminations and won the race, claiming the 2018 NMCA Holley EFI Factory Super Cars World Championship. Turk had amassed 2,800 points during the long season while his nearest competitor trailed with only 2515.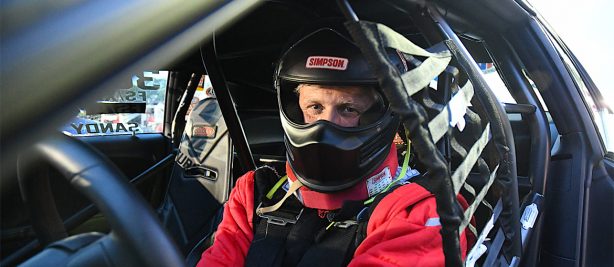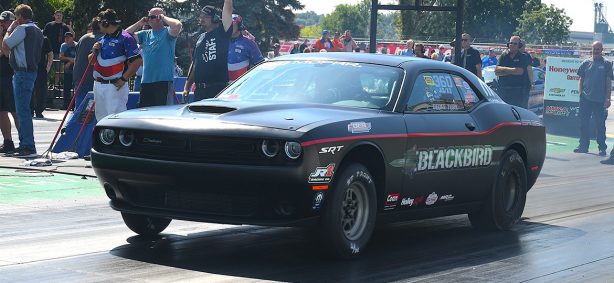 So congratulations to Geoff and Sandy Turk for showing the world what passion, hard work and dedication are all about, even if its 7 seconds at a time.
Comments
Comments