Pritchett Powers Challenger Drag Pak to NHRA Factory Stock World Championship
4 years ago Racing
Leah Pritchett and her Mopar®-powered Dodge Challenger Drag Pak claimed the 2018 SAM Tech NHRA Factory Stock Showdown (FSS) Series championship during the AAA Texas NHRA FallNationals at the iconic Texas Motorplex. Pritchett raced to her third consecutive win of the season and earned her first championship in her first full year competing in the Factory Stock Showdown class.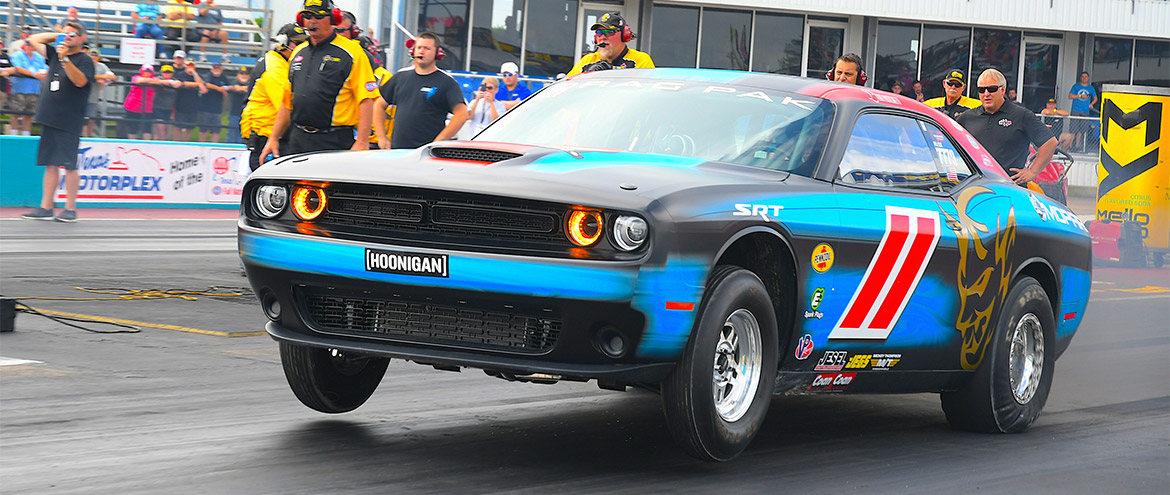 Pritchett, hot off her Factory Stock Showdown victories at the NHRA U.S. Nationals and the NHRA Midwest Nationals, knew the competition would be gunning for her. Despite being the first NHRA Factory Stock Showdown driver to make a pass in the seven-second range, she had her work cut out for her this weekend. She had qualified No. 10 and knew she had to step up her performance. The additional 50-pounds her Challenger Drag Pak had to carry over the COPO Camaro and Cobra Jet Mustang might have had a slight impact on her car's performance, but you'd never know it as Pritchett posted her quickest pass of the weekend, an 8.079-second E.T. at 169.64 mph in the opening round to defeat Aaron Stanfield.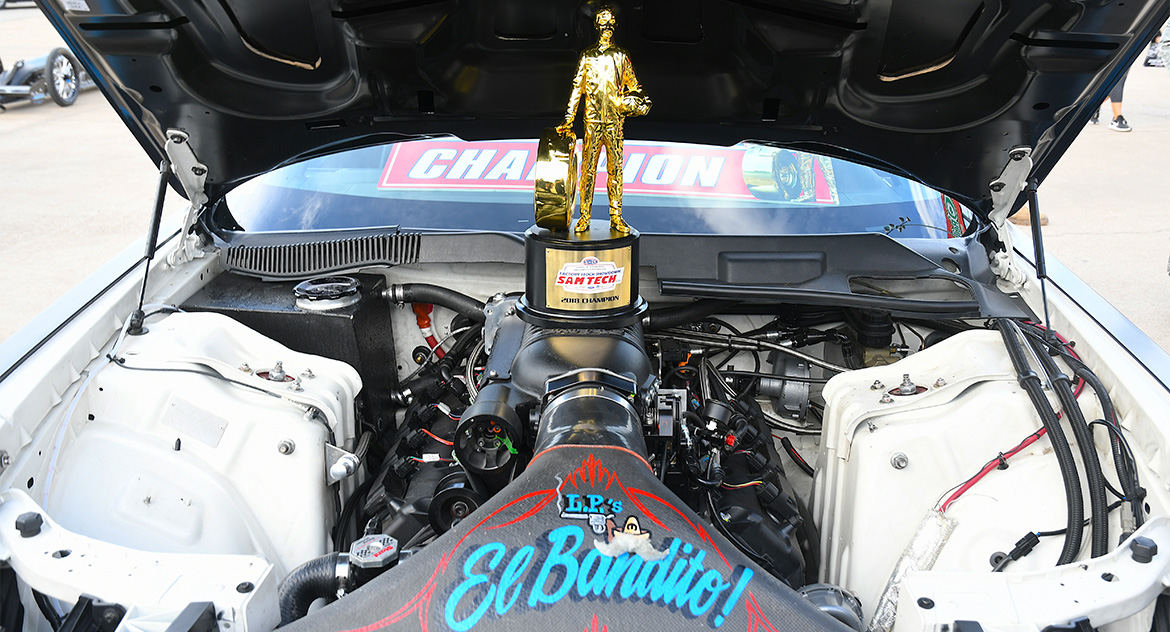 Pritchett would advance in the quarterfinals with a solid win over Randy Taylor and this ended up setting up a dramatic semifinals match-up with the co-points leaders Stephen Bell and Arthur Kohn. With Pritchett trailing each by a single point, she squared off against Bell and took an immediate starting line advantage with a 0.038-second reaction time. Leah crossed the finish line first with an 8.107-second run at 169.00 mph. Her other opponent, Kohn, needed to win his match-up to stay ahead of Pritchett. However, Kohn lost to his opponent and the No. 1 qualifier, Kevin Skinner. To add icing on the cake, Pritchett ended up defeating Skinner in the finals with a stout 8.106-second pass to get her third consecutive victory.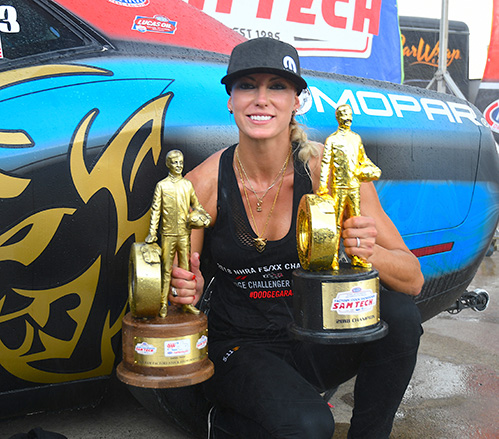 "This championship ranks at the top of the list," said Pritchett. "I might be holding this Wally right now, but 100% of this is Dodge, Mopar, Pennzoil and the technology they pour into this class. I just get to drive the car. For Kevin Helms, Terry Snyder, all of Don Schumacher Racing, powered by Pennzoil, of course, this is absolutely incredible. We came in with a chance to win the championship, but our mentality was one round, one burnout, one line at a time and that's what it took, so thank you to everyone that made this happen. I know I probably speak for the whole class, but a huge thank you to SAM Tech for sponsoring the Factory Stock Showdown Series. It's really become one of the most exciting, grassroots classes out here. I get to hold it, but this Wally is definitely going home to Mopar."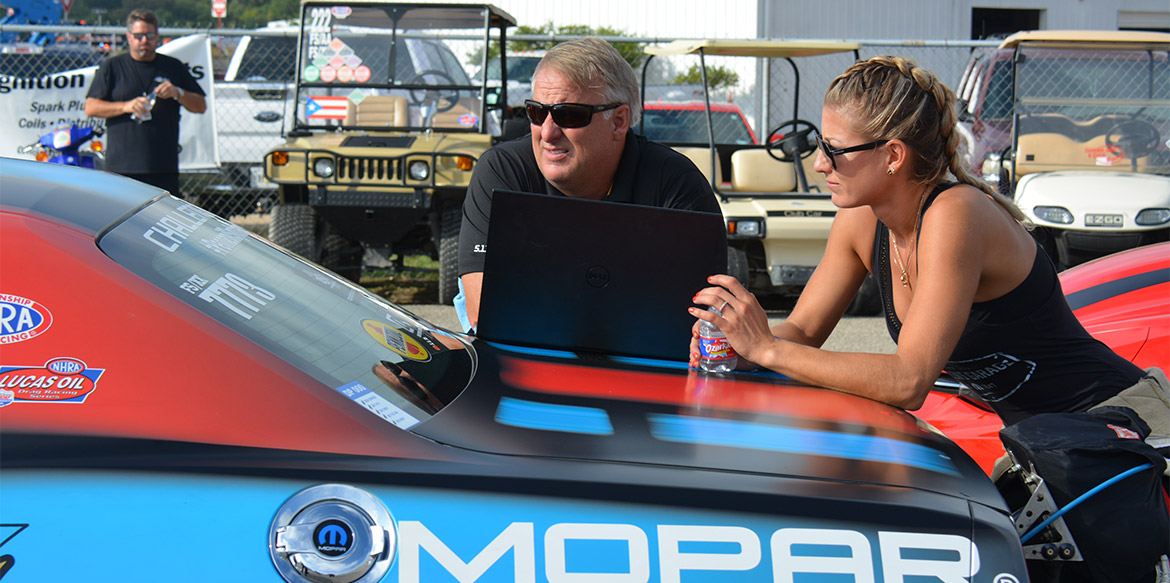 The NHRA Factory Stock Showdown world championship is the first for Dodge and Mopar and once again etches HEMI® history into the NHRA record books. With the Factory Stock Showdown season over, the competition will have all winter to sharpen their tools and develop new weapons to come gunning for our Challenger Drag Paks. With the FSS season-opener held in conjunction at the 2019 NHRA Gatornationals in Gainesville, Florida, on March 14-17, the competition will be fierce, but for Pritchett, SRT® and DSR, we'll be ready for whatever the Chevy and Ford teams throw at us.
Comments
Comments