Ready to Pull the Chutes – NHRA World Finals Preview
4 years ago Racing
It's hard to believe the 2018 Mello Yello Drag Racing season is about to conclude this weekend at the NHRA World Finals at the same location where it kicked off over nine months ago, the iconic Auto Club Raceway in Pomona, California. Even though the Top Fuel world championship was already declared two weeks ago at the NHRA Vegas Nationals, the Funny Car title will still be a dogfight as Dodge Charger R/T DSR pilot Ron Capps is mathematically still in the hunt.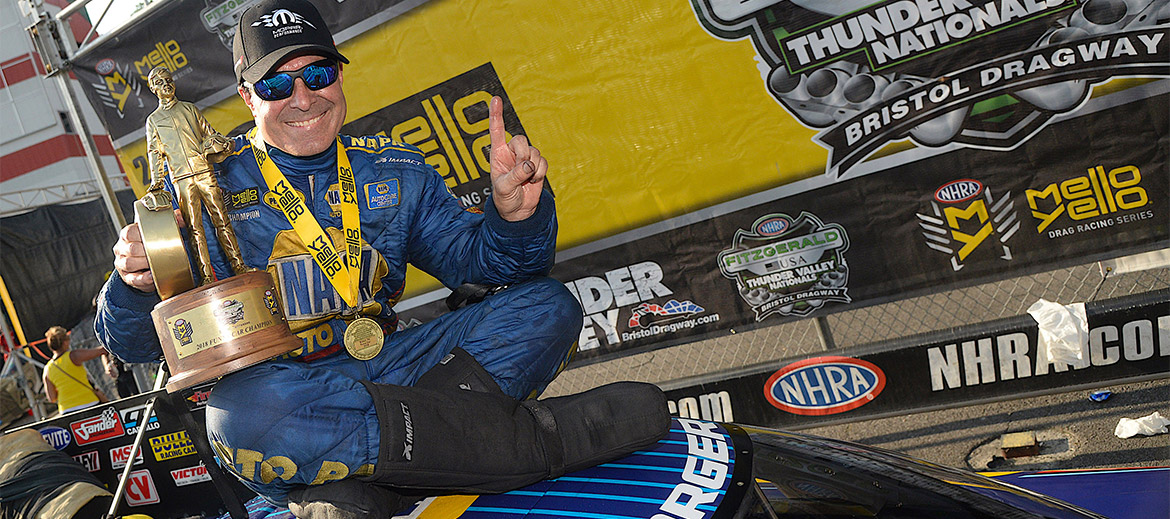 "Going into Pomona with a chance to win the championship these past few years, it's only fitting that here we are again, with a mathematical shot at it," said Capps. "We have a racecar that's really running well. I can't say enough about what (crew chief) Rahn Tobler's done these last few races. He put the five-disc back in and really put the performance back in the car in Charlotte, and we went on to win that race."
The Carlsbad, California, resident considers Pomona's Auto Club raceway his home track and has raced down the strip for over two decades. As a kid, he watched his heroes race at Pomona and he'd like to add another championship to his already impressive résumé.
"The conditions in Pomona are always great, especially with the time change and it's getting darker earlier," said Capps. "It'll be a fast race track. The NAPA AutoCare team continues to give me a great car, and if I can do my job driving, we'll have a great weekend. We'd love to finish up the year with another win."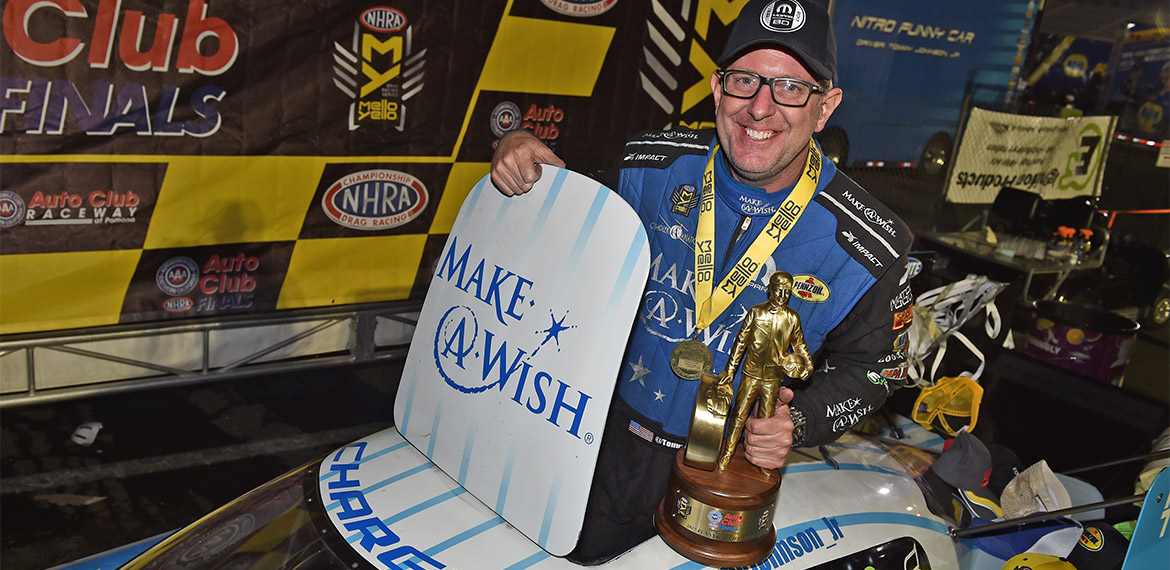 Capps' DSR Funny Car stablemate Tommy Johnson Jr., driver of the Make-A-Wish Foundation Dodge Charger R/T, is the defending event championship and would certainly like to end his season on a high note – especially since this long season has seen a huge point swing among his teammates and competitors. Johnson has earned the highly coveted number one qualifying spot three times this year and has been to the final round numerous times at the NHRA World Finals.
"Looking forward to Pomona," said Johnson. "Going to the final the past three years in a row, and winning it the last two years, it gives you a lot of confidence and it's a great way to finish the season strong. We're excited about our chances there. Unfortunately, 2018 wasn't the championship year we were looking for, but we're still looking to go out, finish strong and see if we can't keep things going with a fourth No. 1 qualifier in a row, and a third consecutive NHRA Finals event win."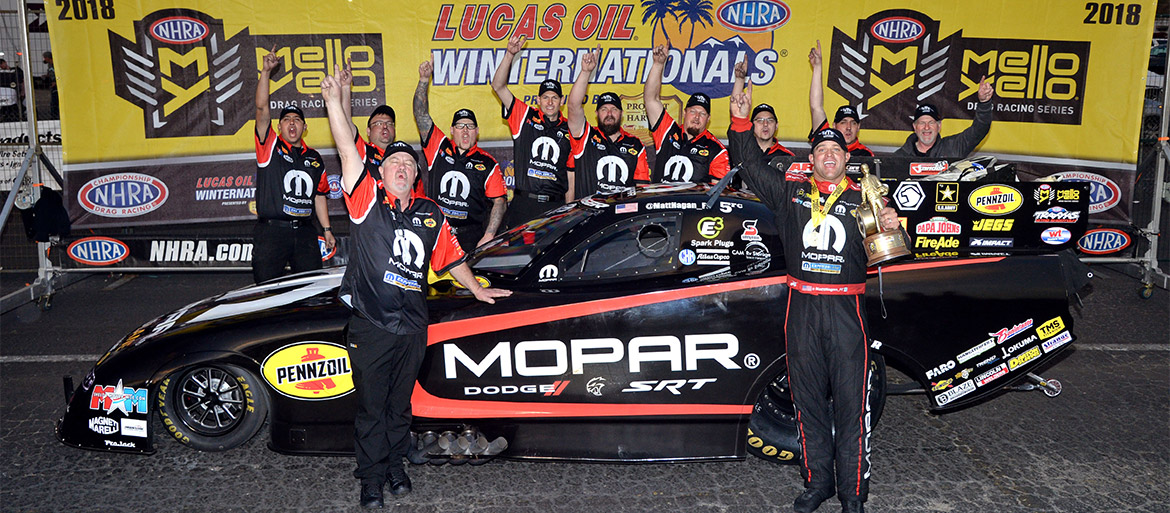 For Matt Hagan, driver of the Mopar® Express Lane Dodge Charger SRT® Hellcat, the 2018 season has seen its shares of ups and downs for the former NHRA Funny Car World Champ. The last time he rolled into Pomona was the season-opening NHRA Winternationals in which he raced to victory from the No. 1 spot. But as in drag racing, the changing tides and constant struggles keep the crew chiefs and teams constantly working to refine their 11,000-horsepower machines.
"Wow, where did the year go?" asked Hagan. "We don't have a shot to win the title, but there's still a race to win. We want to finish strong, and we'd like to set the tone for next year. It's a quick off-season and then we're right back at it for testing; it'll go by quick. We've had some struggles this year adjusting to new combinations and track prep, but it's still been a good year overall; we've won a few races. We want nothing more than to put this new Mopar (SRT) Hellcat Funny Car body in the winner's circle, and to be the first ones to do that."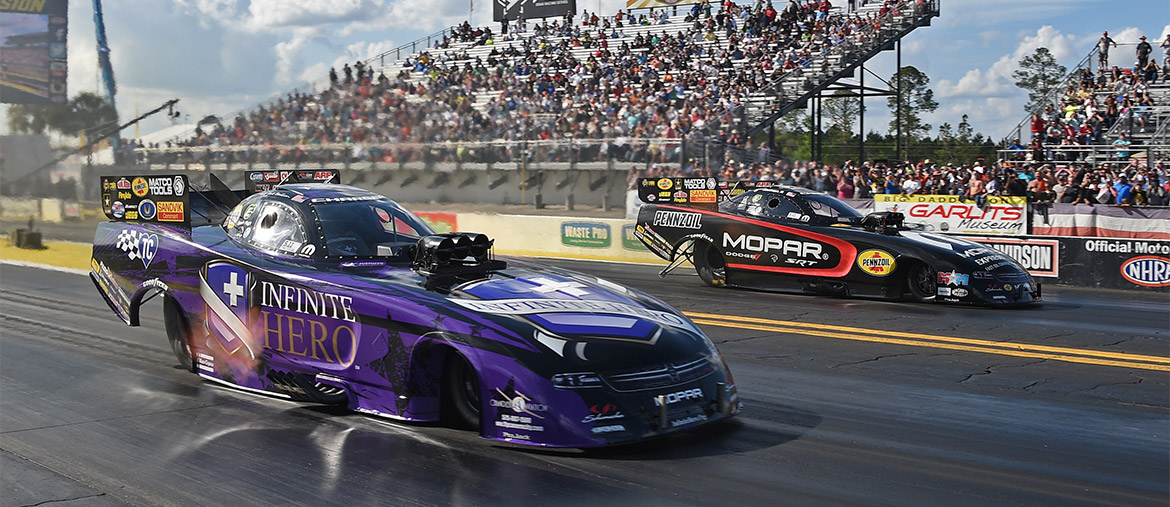 It's the same for Jack Beckman, driver of the Infinite Hero Foundation Dodge Charger SRT Hellcat, it's been a see-saw season filled with highs and lows.
"There's going to be two happy Funny Car drivers after Pomona – whoever is going to win the championship, and whoever wins the race," said Beckman. "For us, we know we're not going to win the championship; but, man, the winter is a lot more palatable if you have that last trophy of the year."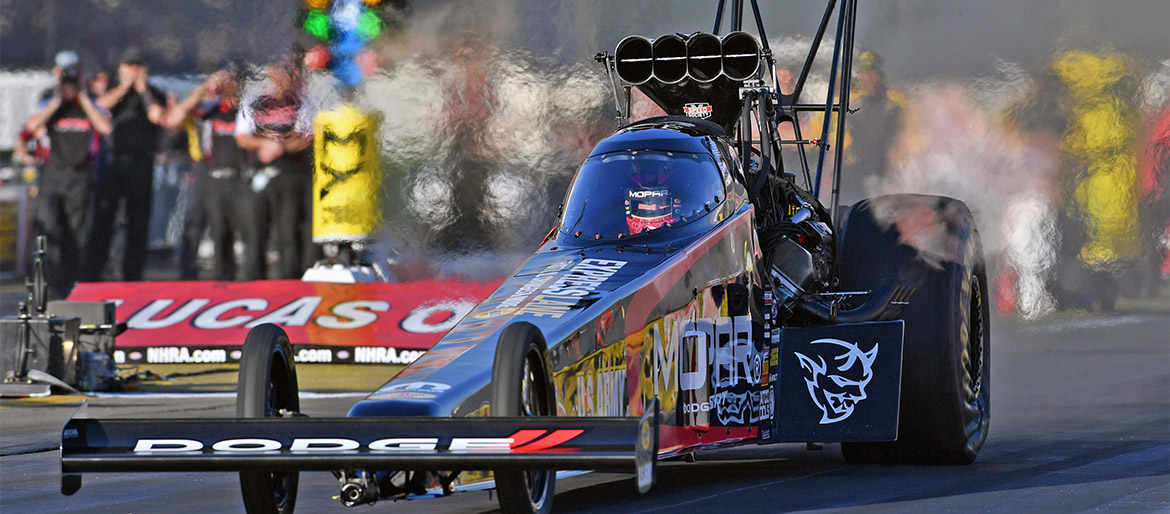 In Top Fuel, Leah Pritchett may not win the championship, but she has a shot in coming in second with her Mopar/Dodge Dragster and there's nothing wrong with that.
"The season may be coming to a close, but there is still so much on the line for our Mopar team with the potential to finish second in the world," said Pritchett. "Coming off of a very consistent performance in Vegas, we know the chances and confidence are high as we look forward to soaring our momentum at my official home track. Qualifying will be key as it always is."
Like many other professional drivers who are constantly on the road, racing and chasing points, the NHRA Top Fuel chase was an on-going battle all season. But for Pritchett, it's also about being a brand ambassador for a wonderful cause.
"We began the season with the incredible opportunity to represent the men and women of the U.S. Army and their recruiting efforts with an emphasis on STEM. We have grown in this short time as a team from the values they represent and resilience to be the best in everything they do. As this chapter closes on the official partnership, we will forever continue to be proud of our service men and women and pursue wins on the track in their honor. There are no words to describe how humbled and proud I am to have carried the star all season long, and I look forward to being one of the final panelists at the last Y.E.S. program, especially in my hometown community," commented Pritchett.
It's going to be a long winter, so make sure to head out to the final drag race of the season at the Auto Club Raceway in Pomona and get your fill of nitro.
Comments
Comments