Dodge Mile-High NHRA Nationals Presented by Pennzoil Thunders into Denver, Extends Longest Running Sponsorship in Series
3 years ago Racing
The Dodge Mile-High NHRA Nationals Presented by Pennzoil, the longest continuous running sponsorship in NHRA and one of the longest in all of motorsports, is rumbling back to Bandimere Speedway near Denver July 19-21. The 2019 edition marks the 31st year of FCA US event sponsorship, a partnership that spans four decades.
"NHRA offers the perfect stage to connect with the performance and race enthusiasts who power our brand," said Tim Kuniskis, Head of Passenger Cars – Dodge, SRT®, Chrysler and FIAT®, FCA – North America. "Together with our friends at Mopar® and Pennzoil, we continue to deepen our commitment to the sport because there's no better arena to showcase what Dodge//SRT represents on both the street and strip."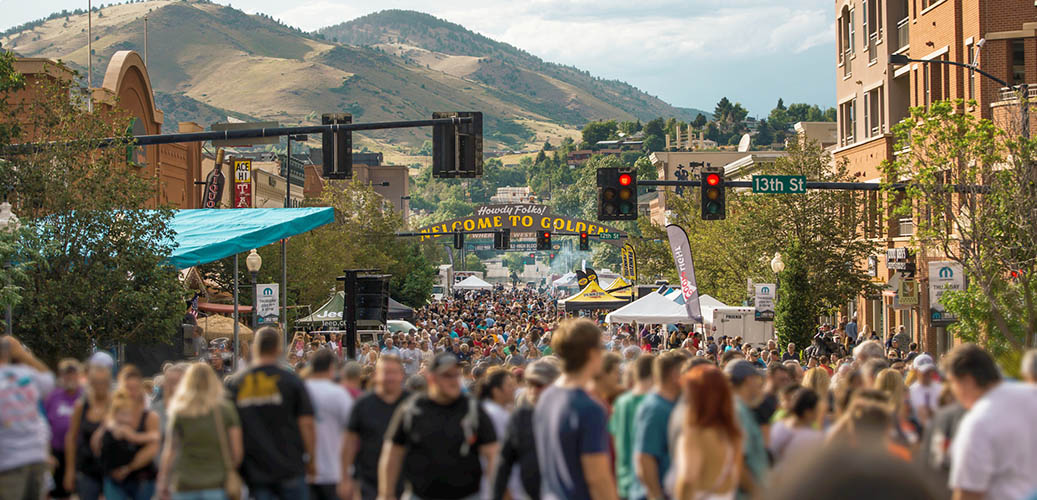 The action-packed weekend at Bandimere Speedway in Morrison, Colorado, will commence with the reveal of special new graphics on Matt Hagan's Mopar Dodge Charger SRT Hellcat Funny Car during the NHRA pre-race press conference on Thursday, July 18. The 18th Annual Mopar Big Block Party Presented by Pennzoil, scheduled for Thursday night in downtown Golden, Colorado, will kick enthusiasts into high gear at the free-admission fan event. Fans can secure autographs from Dodge//SRT Mopar NHRA stars, including Matt Hagan, Leah Pritchett, Jack Beckman, Tommy Johnson Jr., Cruz Pedregon and Jim Campbell.
Renowned gearhead and TV/radio personality Willie B. will serve as the MC for the evening, along with his co-host, automotive celebrity and podcast star Jeff Allen, and tunes will be provided all night courtesy of Steve Thomas Band. Attendees can grab seat time in Dodge Challenger SRT Demon race simulators and Pennzoil virtual simulators, purchase merchandise (including the commemorative Block Party T-shirt), and choose from a variety of food and drink stations. FCA US vehicles will be on display in the Larry H. Miller Chrysler Jeep® Dodge Ram area, and fans can also sign up for the chance to win $70,000 toward the purchase of any new FCA vehicle. Education will also be the focus during the weekend, with more than 30 students from the Mopar Career Automotive Program (Mopar CAP) participating in the "Assemble Your Future" initiative.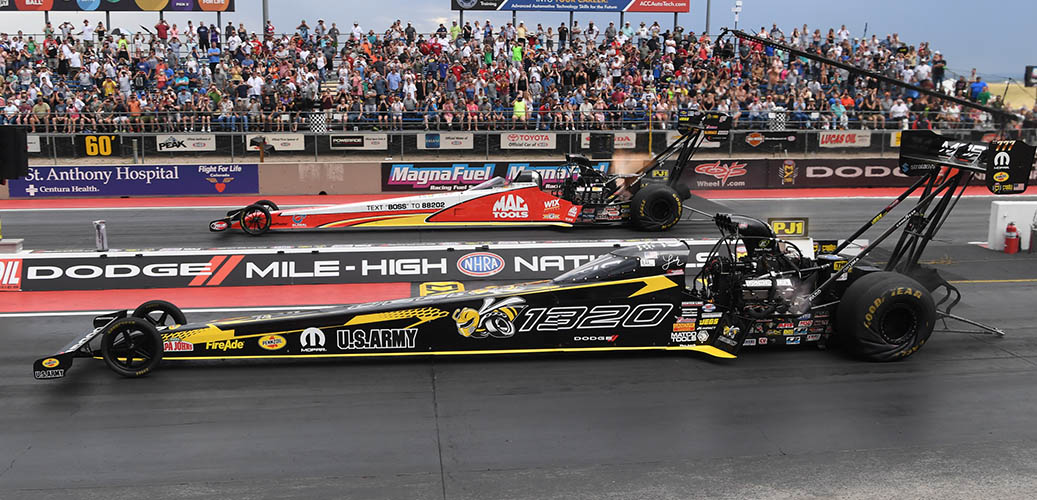 Hagan and Pritchett Power Up Dodge//SRT Mopar Teams in Denver
Mopar Dodge Charger SRT Hellcat NHRA Funny Car driver Hagan and Mopar Dodge Top Fuel pilot Leah Pritchett will spearhead a formidable squad of Don Schumacher Racing (DSR) drivers battling for wins at the Dodge Mile-High NHRA Nationals Presented by Pennzoil.
Hagan debuted the Dodge Charger SRT Hellcat Funny Car body last year in Denver, and earlier this year became the first driver to claim victory in the new body with a win at the NHRA Arizona Nationals near Phoenix. The 2011 and 2014 Funny Car world champion, coming off a recent victory at the NHRA New England Nationals, is chasing his first triumph on "Thunder Mountain."
Pritchett returns looking to continue her Mile-High magic. Last July, she topped the field in qualifying before rocketing her Mopar Dodge 1320 "Angry Bee" Top Fuel dragster to her first Denver victory. Pritchett carried the 1320 colors on her dragster after helping to reveal the drag-oriented, street-legal 2019 Dodge Challenger R/T Scat Pack 1320 production vehicle, and she will again carry the "Angry Bee" logo this year.
Hagan and Pritchett's DSR teammates Jack Beckman and Ron Capps also return as previous winners of the event. Beckman will chase his fourth career triumph at Bandimere racing the Infinite Hero Foundation Dodge Charger SRT Hellcat Funny Car, while Capps eyes a second Denver win in his Mopar-powered Dodge Charger SRT Hellcat. Tommy Johnson Jr. will also chase the Funny Car Wally trophy out of the DSR camp.
Event Info: Dodge Mile-High NHRA Nationals Presented by Pennzoil
The Dodge Mile-High NHRA Nationals Presented by Pennzoil is scheduled for July 19-21 at Bandimere Speedway, with qualifying Friday and Saturday, and elimination rounds on Sunday. Qualifying coverage will air live on FOX Sports 1 (FS1) from 7 p.m. to 8:30 p.m. ET and during a special one-hour qualifying recap show on Saturday, July 20, from 10 p.m. to 11 p.m. Three hours of eliminations coverage will air live on the national FOX Network starting at 3 p.m. ET on Sunday, July 21.
Can't make it to Denver? No worries! DodgeGarage.com will have real-time updates all weekend long!
Comments
Comments