Cruz 'N Dunn
4 years ago Racing
They say that if you can't beat 'em, join 'em. As the momentum for Dodge and Mopar® continues its upward trend in drag racing, other NHRA Funny Car teams are starting to take notice and take action. As a matter of fact, two iconic teams – Cruz Pedregon Racing and Jim Dunn Racing – recently joined the Dodge/Mopar team, adding depth and experience to an already star-studded roster of racers competing for trophies every weekend.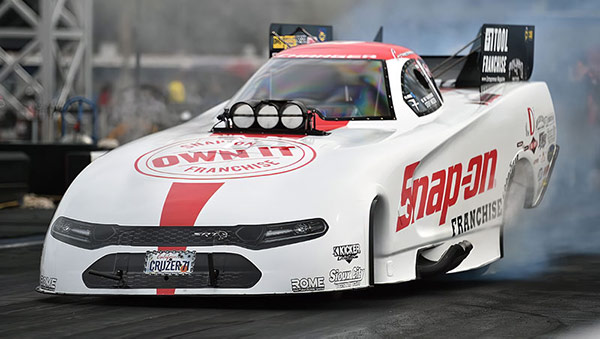 Cruz Pedregon Racing has been a part of the NHRA Funny Car class for 15 years. The team is owned by Funny Car legend and two-time NHRA Funny Car champion Cruz Pedregon. Pedregon, who grew up in Southern California, now calls Indiana home for both himself and Cruz Pedregon Racing. His journey to the top of the sport started when he began spending time on the drag strip with his dad, who raced locally. After getting his feet wet racing anything he could get behind the wheel of to drive, he turned his passion for speed into a career in the NHRA starting in 1987. Following early Alcohol Class success, Pedregon moved into Funny Car racing in 1992. He won the championship in his first full season!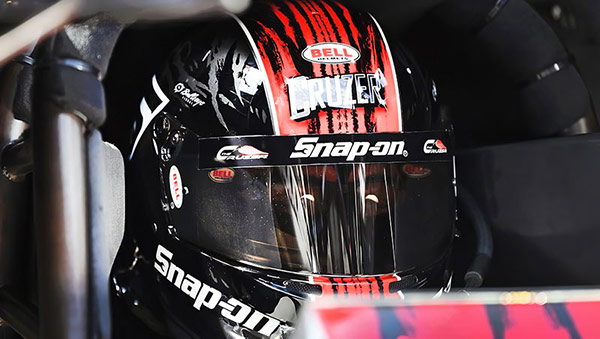 By 2003, Pedregon had formed his own team and he has driven for that very team ever since. Notably, he captured his second NHRA season championship in 2008 as driver/owner. Cruz Pedregon Racing has continued to maintain its place as a successful single-car operation in Funny Car throughout the years. This offseason, Pedregon chose to align his team with Dodge and Mopar, utilizing the Charger body – with assistance from Dodge SRT® – for performance insights.
Pedregon had this to say about joining Dodge/Mopar: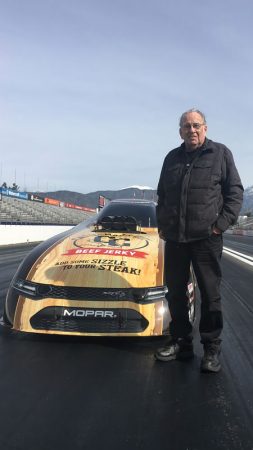 "The Dodge/Mopar team support and affiliation is a great honor for me and the team. Not only are they one of the top U.S. brands, but their people are all top-notch, enthusiastic people and they love NHRA drag racing. It shows in everything they do on and off the race track!
I'm actually an FCA US LLC guy from way back from my personal car, a 2016 Chrysler 300C AWD, to our 2011 Ram 3500 HD Dually. Now to add a fleet of Dodge Charger bodies to the mix is an awesome feeling.
On the track, there's no better-looking body on the circuit. It goes fast and we have had some of our best speeds ever since the start of the season. We're just getting rolling and we're all excited to see where the 2019 season takes us!"
Legendary team Jim Dunn Racing has been a part of the NHRA for more than 50 years. The team, started by former Los Angeles firefighter Jim Dunn, has been a perpetual mainstay in the Funny Car circuit ever since the team was formed.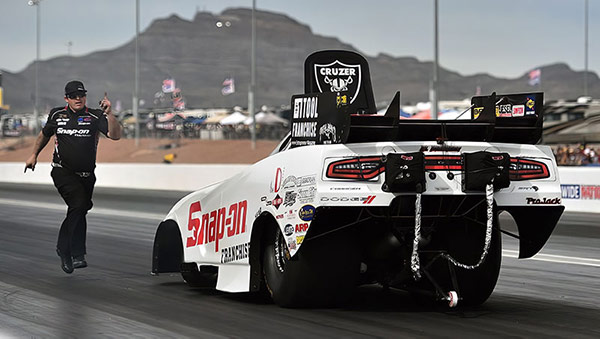 The current structure of the team includes Jim's son, Jon, who is in charge of the day-to-day operations. During the last three years, the team has operated with driver Jim Campbell behind the wheel. Last year, the team made the move to Dodge and Mopar Charger bodies, a move that continues to pay dividends in 2019.
Said Jon Dunn:
"Jim Dunn Racing trusts the performance and racing equipment offered by Mopar for all of our high-performance needs, on and off the track. Mopar provides us with the best equipment to compete in the demanding field of NHRA Drag Racing."
Comments
Comments