Prep or No-Prep: That is the Question – No-Prep
3 years ago Racing
Now introducing the latest craze: No-Prep racing. Let us refer back to a few key points already discussed here. Drag racing was the result of taking "dangerous" racing off the street and making a safe and organized way for people to compete in a more controlled environment. Track prep evolved alongside drag racing to further maintain safety as horsepower levels increased. The popularity of No-Prep racing seems counterproductive to what sanctioned racing is all about, at least on the surface. I will admit, I'm guilty of shying away from the idea of No-Prep racing, especially with high-horsepower vehicles running independent rear suspension. Beneath the surface, however, there may be some really nice positives buried in the notation of this type of racing.
Many people consider the popularity of Street Outlaws being the driving force of pushing the popularity of No-Prep racing. The wildly successful TV series was first aired in 2013 and featured some serious grudge racing on the street. While it's debatable how staged the show is, one thing is for sure: it shined a light on street racing like a bug zapper to a moth.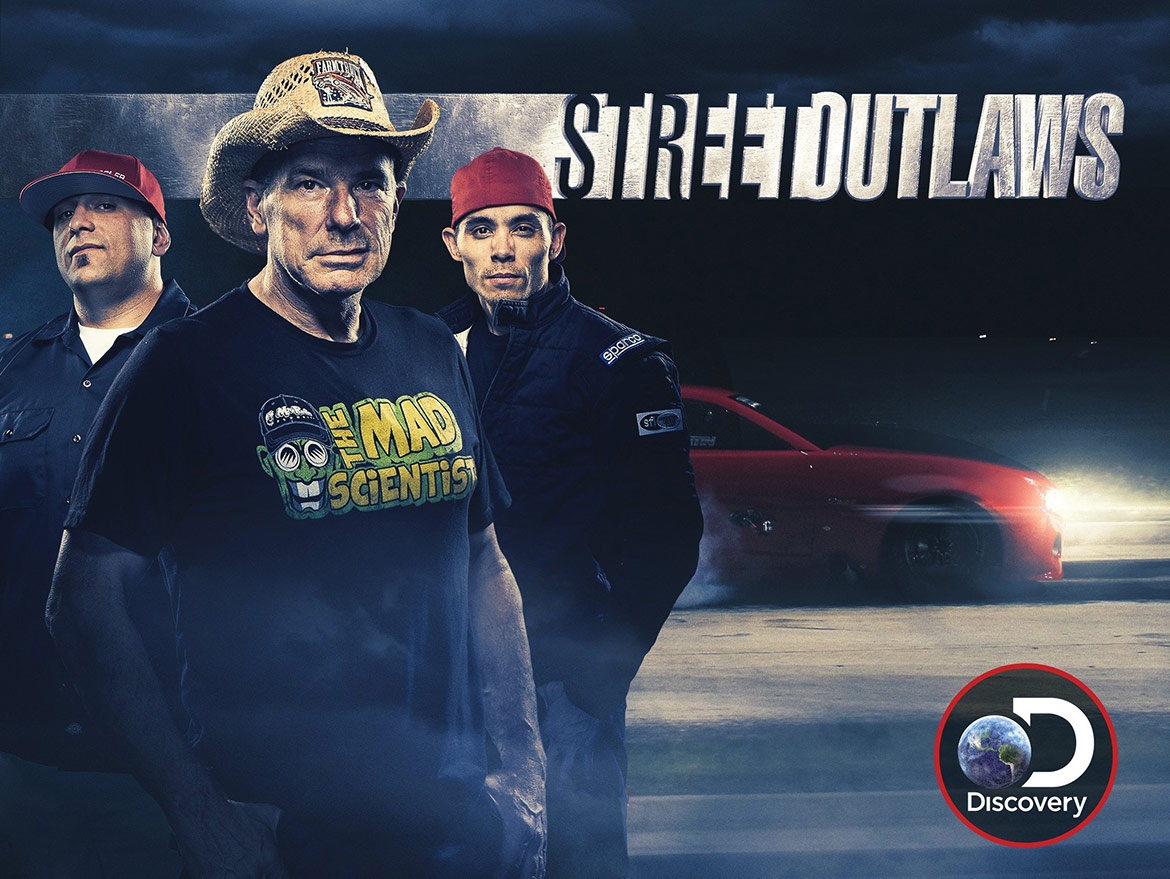 The fact is most of the racecars on the TV show are full-blown drag cars that are heavily modified and have full cages with the drivers outfitted in certified safety gear. These big tire cars are usually running, well, big tires, and solid rear axles with production and safety crews on site. These particular cars are fine tuned and built with the sole purpose of handling high horsepower – a far cry from a heavily modified street car. The premise of the show revolves around a variety of people with their racecars and crews to take to the streets for a grudge race. By removing track prep from the equation, they put the success of a run in the hands of both the driver and the car. The car's ability to put all of that power to the ground and the driver's ability to overcome the lack of perfect conditions draws a lot of people to this style of racing. It's a way of leveling the playing field, so to speak, removing the handicap, putting the victory directly on the driver and car, and not the prep, track or luck.
The growing popularity of No-Prep racing is taking the more "raw" form of racing off the streets and giving those with a point to prove or grudge to settle a level playing field to play on. Tracks and promoters hosting No-Prep events take thousands of races off the street and put them on the track. Reflecting back to why NHRA and drag strips started, this is a great thing. Street racers view it as a neutral battleground offering no advantage to either racer. A victory in a No-Prep race has just as much "street cred" as an actual street race. Any race on a track instead of on the street is what the "adult" racers would call a win regardless. It's sort of like that old saying, "If you can't beat 'em, join 'em."
The irony behind the whole No-Prep concept is that there is actually still a decent amount of prep involved in some cases. Some tracks or events prepare for a No-Prep race by doing nothing. Whatever was on the surface from the previous event stays. No additional chemicals are applied and no machinery is used to enhance the surface prior to the race in order to provide more traction. On the other hand, some events spend a fair amount of time actually scraping off and removing any sort of rubber or chemical off of the track and take it back to bare concrete to closer simulate actual road conditions. They still clean, sweep and dry the track just like a regular race.
I can't help but also bring up "roll racing" events to go alongside of No-Prep racing. The concept is the same in that it's made to simulate a certain type of street racing just like No-Prep does. A very popular form of street racing is roll racing. Rather than starting the race from a complete stop the vehicles are traveling at a fixed speed (usually 40-60 mph) until a signal is given and both vehicles accelerate at the same time from the rolling start. The allure behind roll racing on the street is that it's easier to set up and showcases more of the car's overall power and driver's skills. Roll racing has also been picking up steam and being offered as an alternative type of racing event at drag strips. Due to track layouts and space, fewer tracks are able to accommodate this type of racing. Oftentimes, the racers begin from the staging lanes accelerating to a set speed by the time they get to the "tree" and accelerate as they cross the staging beams.
How far will No-Prep or roll racing go on tracks? It may be too early to tell just yet. Some feel removing track prep makes for more dangerous conditions, which could lead to more accidents, which is counterproductive to why NHRA and drag strips even exist. Others think it could be a huge money-maker and help keep racing off the street. Either way, both are gaining popularity almost just as fast as drag racing itself. As for now, drag strips offer a variety of racing for everyone, so please keep it at the track, folks!
Comments
Comments