The Countdown Continues
3 years ago Racing
Dodge Charger SRT® Hellcat Funny Car Drivers Do Battle in Vegas for NHRA World Championship Hunt
The 2019 NHRA drag racing season is closing in fast. The teams are working overtime to give their drivers a fighting chance during the hotly contested Countdown to the Championship. It's like drag racing's playoff season, and for some of our Don Schumacher Racing (DSR) Dodge Charger Funny Car drivers, they're right in the thick of the points chase. With only two races left this year, going rounds at this weekend's Dodge NHRA Vegas Nationals is more important than ever. Vegas might be known for its long odds, but if you're going to throw the dice, just make sure you can cover the bet. There's no room for mistakes or errors and all it takes is one slip-up and your competition will blast by you so fast, it'll make your head spin.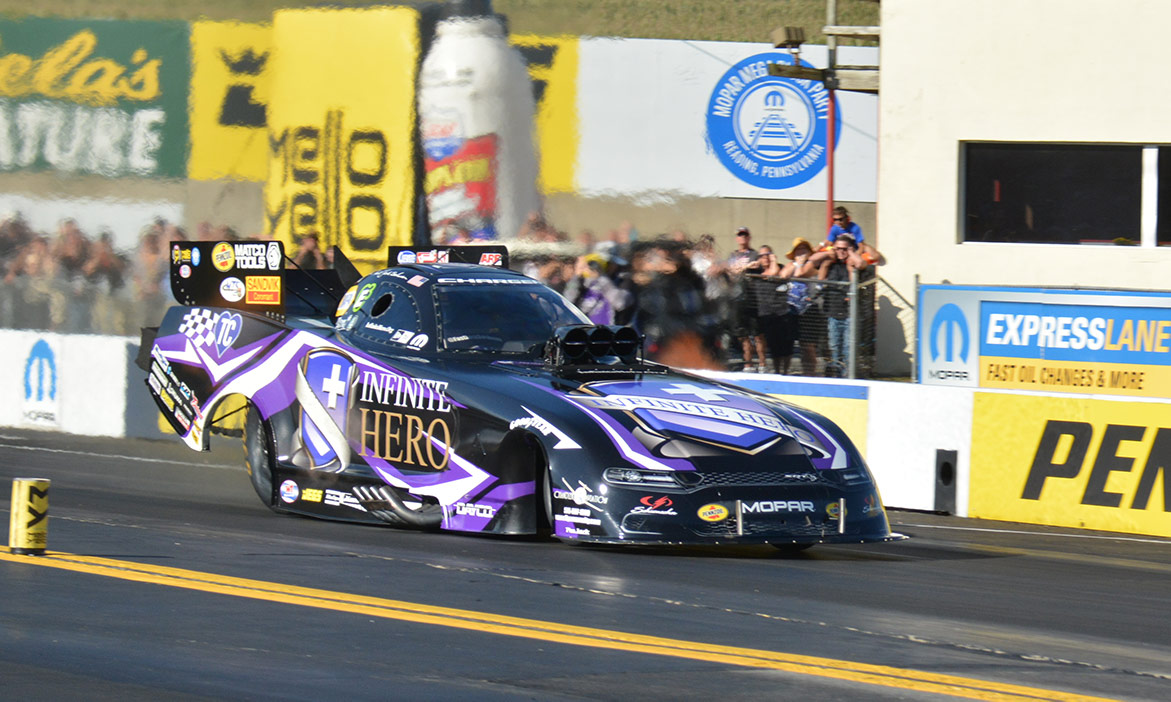 Jack Beckman, driver of the Infinite Hero Foundation Dodge Charger SRT® Hellcat Funny Car, is currently second in points heading into Vegas. He and his team have fought hard all season to get to this place in the Countdown to the Championship. The multi-time NHRA Funny Car winner knows what he must do to achieve his goal of advancing in the points and possibly even moving up to first place after the Dodge NHRA Vegas Nationals. He currently leads the DSR Charger brigade in the NHRA Countdown to the Championship standings with his 36 round wins this season.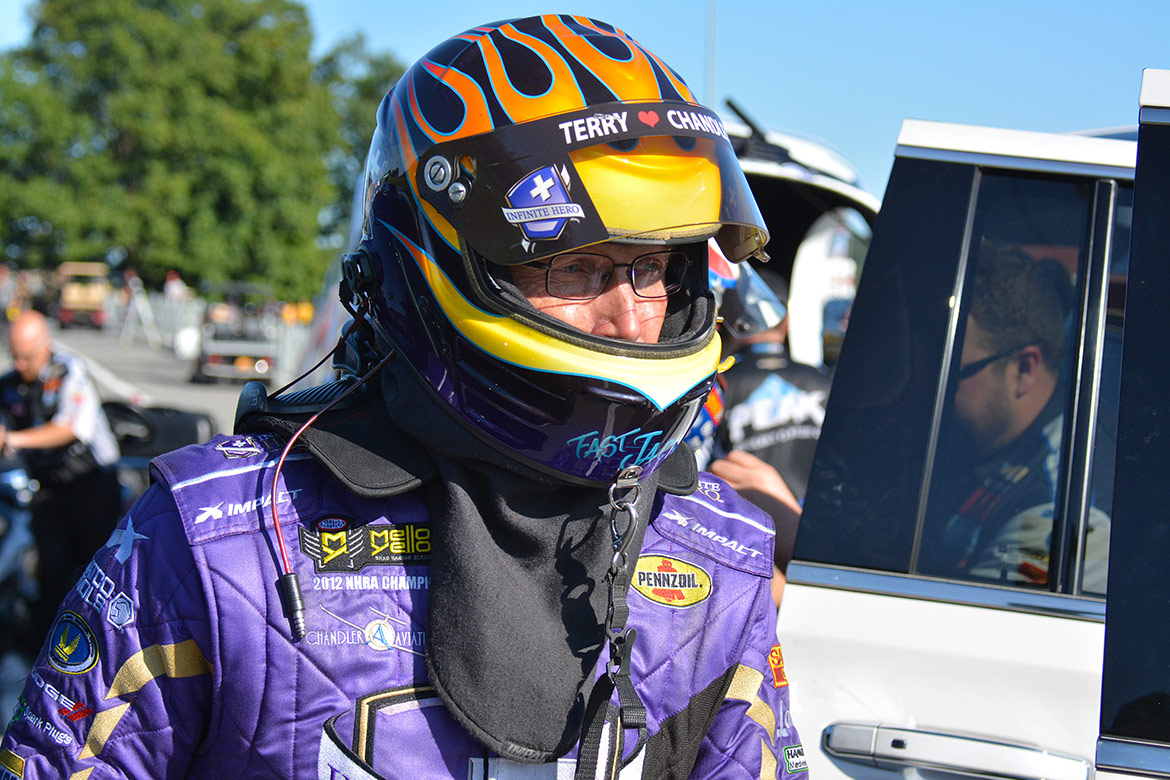 "At this point, the math is pretty easy. If we have any hope of winning the championship, we're realistically going to have to chop at least one round off of Robert Hight's lead. If we beat him in the final, we can do just that. But really, to have a decent chance at the championship, he's going to have to go out early, and we're going to have to go to the final. Unless he's in the other lane, all we can do is control our own destiny. I know we have the car; we've demonstrated that the last few races. I have struggled at times and just can't afford to do that anymore. Putting the Infinite Hero Dodge in the winner's circle this weekend will set us up for exactly what the fans want to see in Pomona, and that is a championship that comes down to the last day," said Beckman.
Beckman's fellow DSR teammate Matt Hagan also knows the odds are not in his favor, but that doesn't mean he won't be ready to rumble this weekend. His Mopar® Dodge Charger SRT Hellcat Widebody Funny Car sits in fourth place going into the Dodge NHRA Vegas Nationals, but he and his team are going for the wins. Hagan marches to the tune of "It's not over until we say it's over" and he'll be pushing the accelerator practically through the firewall of his 11,000-horsepower HEMI® engine-powered beast. Hagan recently drove his Charger Funny Car to victory at the most recent race on the NHRA tour, the AAA Texas NHRA FallNationals in Dallas. The former NHRA Funny Car World Champ knows what he must do to go rounds and help his fellow teammates advance in the eliminations.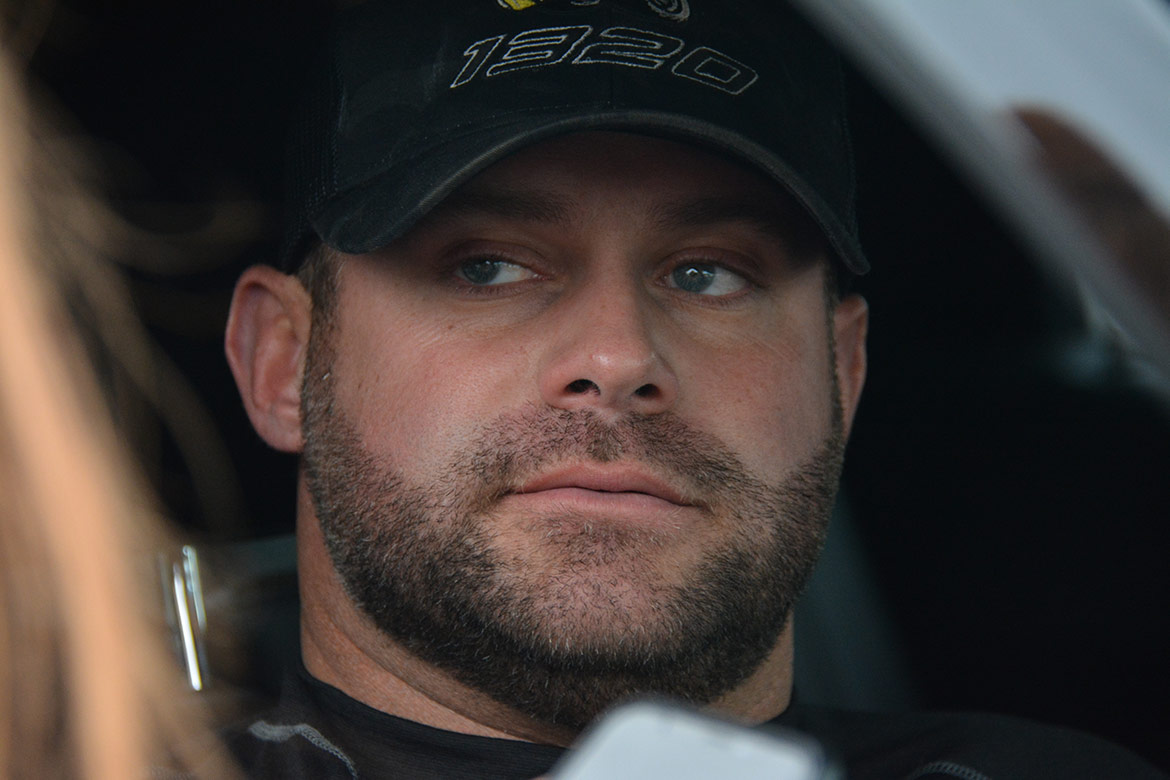 "This is the most important race of the season for our Mopar team. It'll be the deciding factor of our 2019 championship hopes and dreams. If we can do well in Vegas and take care of (Robert) Hight and (John) Force early in the day on Sunday, and gain some momentum, we can still really have a shot at the title come Pomona since that race is points-and-a-half," commented Hagan. "You don't get too many shots at the championship, and we're still in the hunt and still in it, so we're going to dig deep, work hard and turn on some win lights. Mopar is due for another championship, so between me and Jack (Beckman), hopefully, we can take care of those Force cars and deliver another championship for our partners."
For some drivers, it may seem like a tall order, but for these guys, it's another day at the office, just with a little more focus and strategy. While many of the crew chiefs have their special tune-ups come race day, the DSR camp still helps one another. With Ron Capps, he and his crew know that sharing info only goes to better the team in their quest for the championship. The Strip at Las Vegas Motor Speedway has been good to Capps. He's won here four times going back to 2001. He knows the track very well and his crew chief will push the limits of the starting line surface to make sure Capps has what it takes come race day.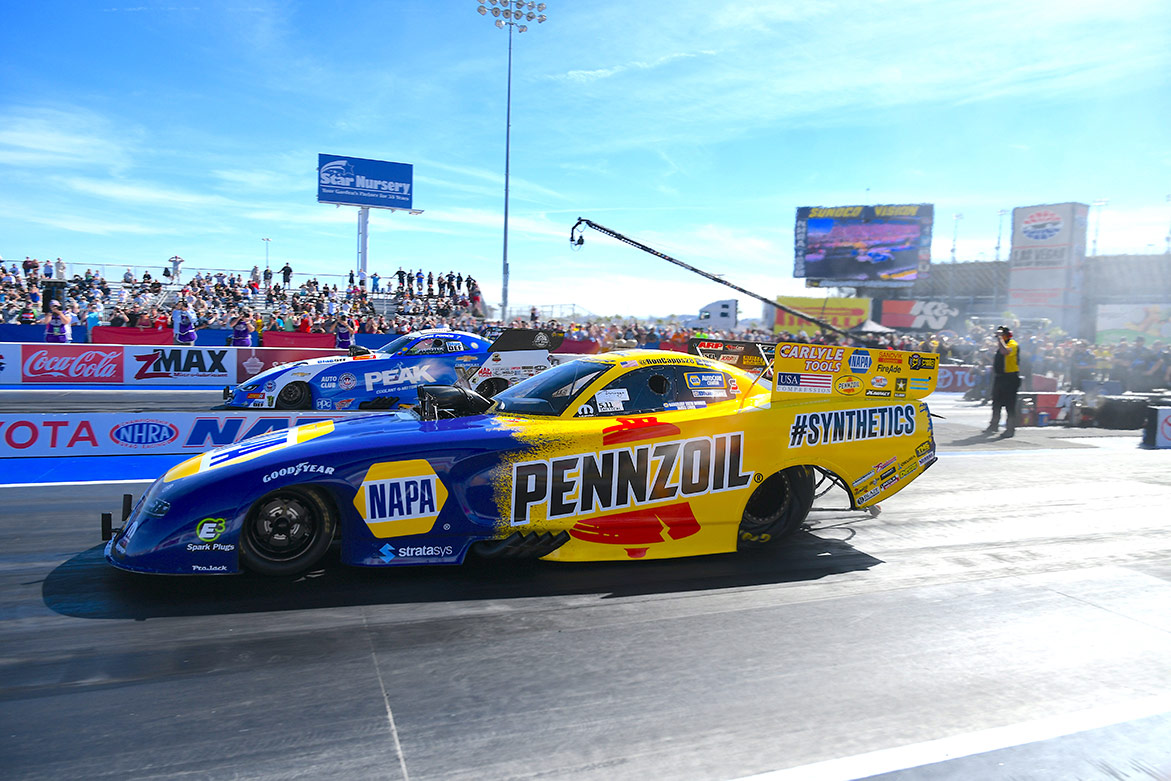 "Two races left, and we're headed to one of my favorite tracks. Las Vegas has become sort of a home track in the sense that a lot of friends and family come out to this race. The Strip at Las Vegas Motor Speedway is a great facility in a great town," said Capps.
"Our mentality rolling into this weekend is we need to steal as many qualifying points as we can, and we need to try and get as far as we can on Sunday," said Capps. "The ultimate goal is always to win, but here we feel like we have extra motivation. We don't want to leave Vegas without a mathematical chance at the championship heading into the last race of the season. This is also one of our key sponsor races with Dodge and Pennzoil, both of which are two major sponsors that we've had for a long time, so that's always a little extra incentive to try and get a win where your sponsors are so active."
Another DSR Funny Car driver who's also in the fight is Tommy Johnson Jr. in his Make-A-Wish Foundation Dodge Charger SRT Hellcat. Mathematically, it's a longshot, but that doesn't matter to this seasoned drag racing veteran.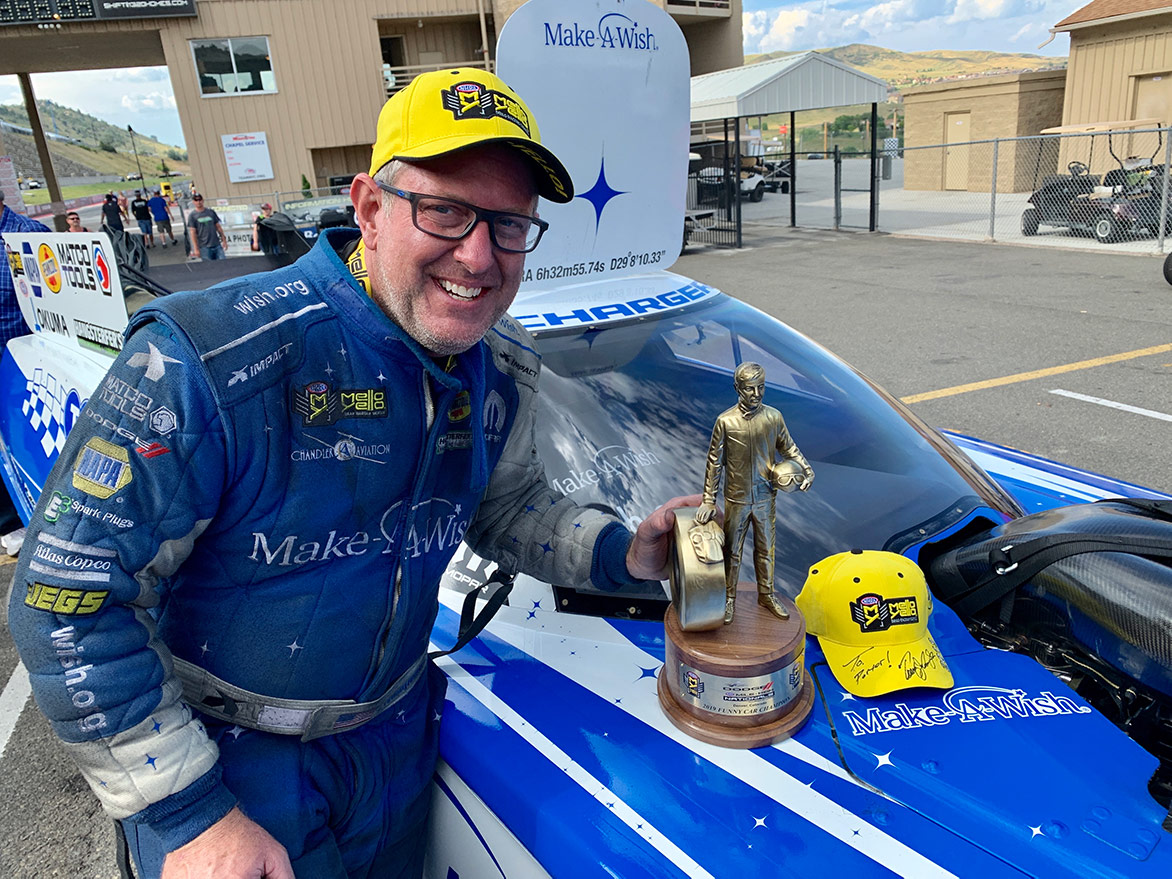 "I'm excited about going to Vegas; it's one of my better race tracks. The way we've been struggling lately, I can't wait to get to a track that's been good to me in the past and finish the season strong. I know we have a good racecar again, and it's coming back to us. I've won at Vegas before and would love to get this thing turned around and put our car back in the winner's circle and finish off the season on a high note. We know we can still finish in the top five, and that's our main goal," smiled Johnson.
Over in Top Fuel, the points chase is just as intense, but for Leah Pritchett and her Mopar Dodge Dragster, she's not too worried. She's currently fifth in points, but has a good crew with a lot a talent behind her. Like her DSR teammates, she doesn't get intimated by the other racers and is ready to line up next to any competitor.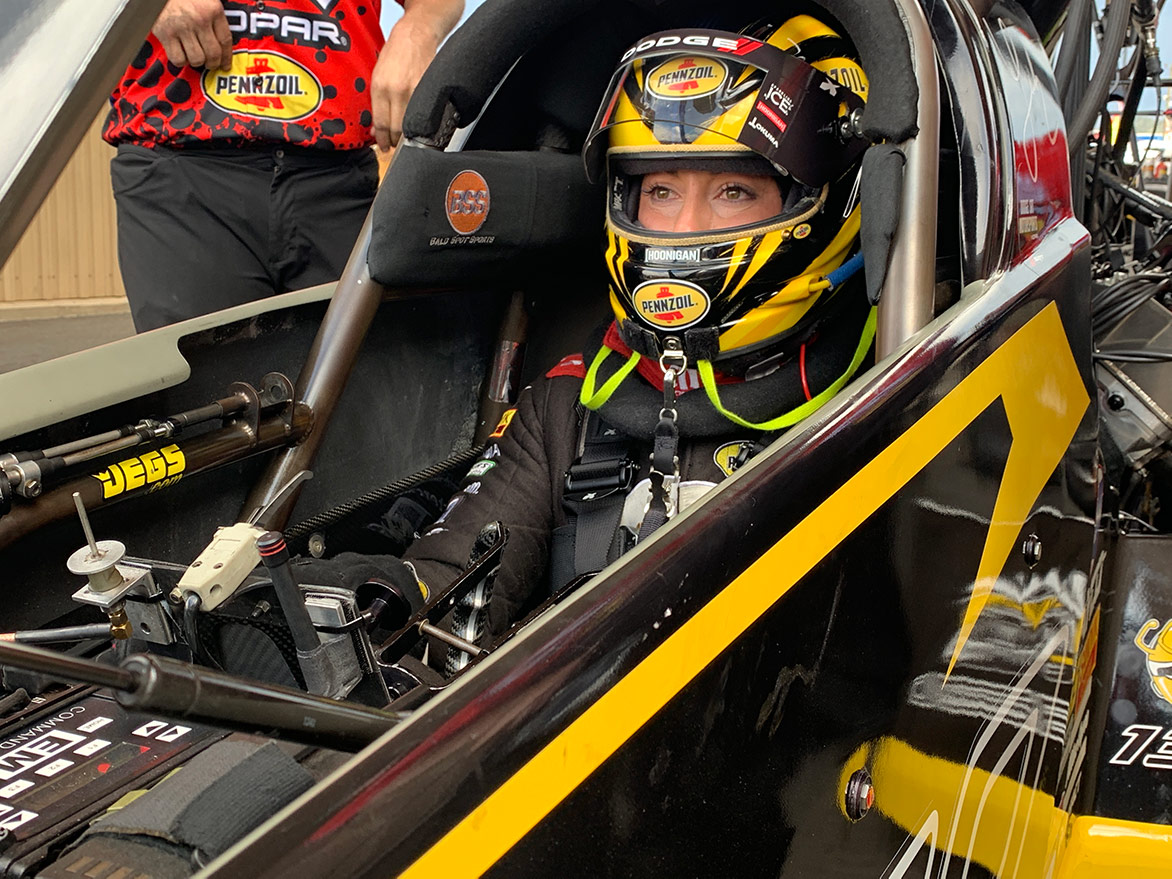 "Starting Vegas in the fifth position, we could be worried about who's on our heels and on the defense, or even have our eyes on those ahead of us in the chase, but we are doing neither. We are focused on our Mopar hot rod, dialing in our consistency on all fronts from clutch wear to driver weaponry. With that, the desired results will take care of themselves so long as we chase the Wally," exclaimed Leah.
You can catch all the drama unfold from the Dodge NHRA Vegas Nationals this weekend on FS1, starting with the live Friday Night Nitro session from 7:00 pm to 8:30 pm, followed by Sunday's final eliminations from 3:00 pm to 7:00 pm ET. DodgeGarage will also have behind-the-scenes stories while the teams fight for points.
Which driver will leave Vegas richer in points or go home empty-handed?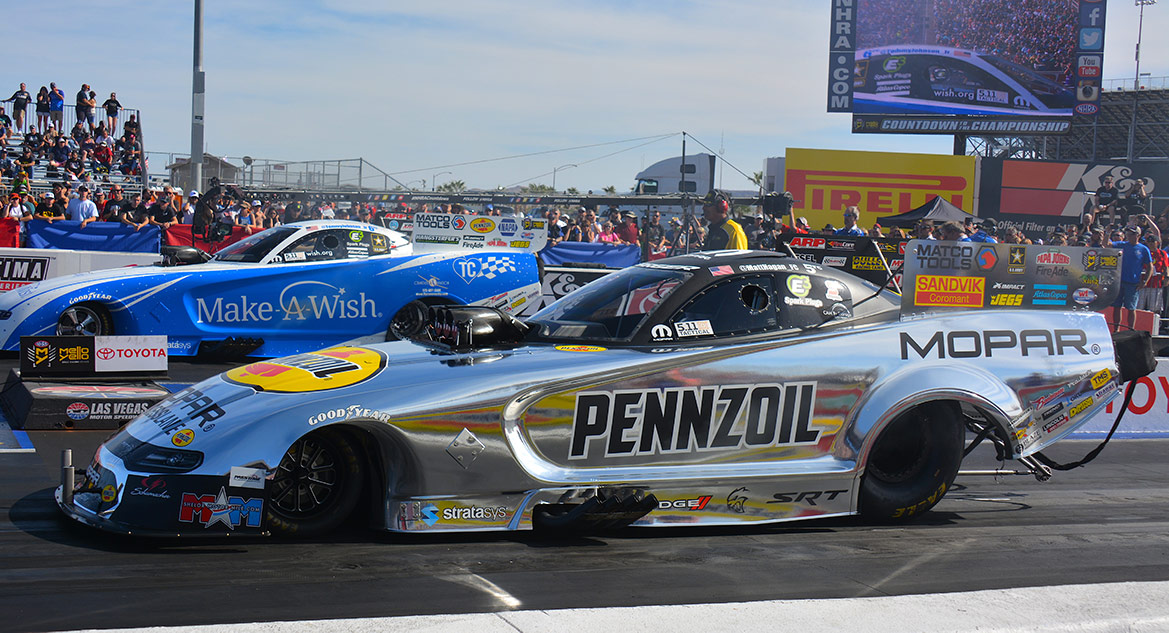 Comments
Comments