A Magician Never Reveals His Secrets
3 years ago Racing
recently had the chance to catch up with Tim Barth from Barth Tuning to talk about an impressive car they recently had on the track. If you know the struggle to pick up 10ths of a second on the drag strip, especially once you get into the 9-second and faster range, then this should impress you.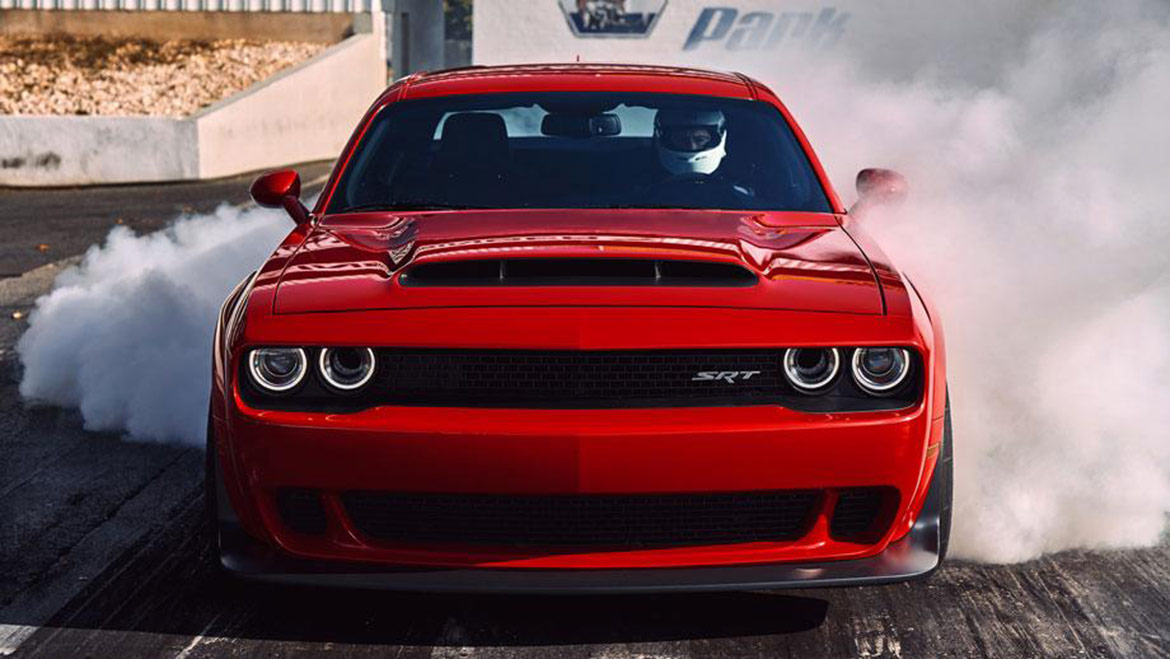 When the SRT® team was testing the 2018 Dodge Challenger SRT Demon, they were able to pull off an impressive 9.65 ET quarter-mile time. That was achieved, of course, with perfect weather, perfect prep and a driver with hundreds of passes on the car. To this day, the closest any owner has gotten to that benchmark is a 9.70, which is still pretty dang close. I point that out to say that many people think that the SRT Demon just automatically runs 9.65 so any improvement beyond that doesn't seem as impressive. In reality, it takes a lot of work to get the car out of the 10.0 range stock. Kudos to those fighting the stock battle chasing the 9.65 slip!
For those unfamiliar with Tim Barth, I will give you a little backstory. As I have mentioned in previous articles, there are not a lot of tuners out there that specialize in the SRT Hellcat/Demon platform. There are only a handful of people that can successfully and properly tune these cars. Maybe I should back up slightly and clarify "tune". The tune is technically called the engine calibration. It's like all the instructions in the car's computer that tell the engine and all its parts and sensors and pieces how to run and operate. A tuner, therefor, is someone who custom writes that set of instructions to go along with any physical/mechanical modifications to the vehicle.

Now, back to Tim! He has been tuning Gen 3 HEMI® engine-powered cars since they came out in the passenger cars back in 2005. He has tuned and built literally thousands of SRT vehicles for both street and strip. He is now partnered with AJ Berge at Hemituner Performance, who has also been fiddling with the digital 1s and 0s on these cars just as long. Together, they crank out some seriously capable track machines.
Recently, John Harding from Grove City, Ohio, reached out to Tim to get a little more pep out of his SRT Demon. Barth is already building a full-blown racecar for him, so his goals for the SRT Demon were much less lofty. Harding simply wanted to be able to run high 9s anytime and anywhere. He didn't want to have to search for perfect prep and perfect air. And he wanted to change minimal parts. The SRT Demon is designed and tuned from Dodge to run race gas (100 octane or more) in High Octane mode. Race gas is great. Ethanol is better and E90 from Ignite is…well…even better!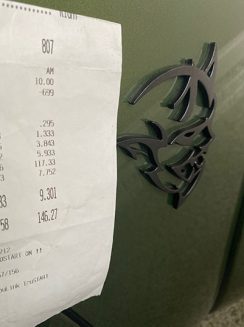 They formed a simple plan, change the fuel injectors to be able to flow Ignite E90, toss in a tune and it might do what Harding wanted. They also fitted the car with a set of Billet Specialties 17" rear beadlock wheels and 18" front skinnies, wrapped in Mickey Thompson tires. Both Barth and Harding felt pretty confident they could make the SRT Demon run consistent 9s even during the summer heat or test 'n tune prep without adding any parts to increase horsepower.
After loading up the magic tune generated by Barth and Berge, and a tank full of Ignite E90, Barth took the car to Great Lakes Dragway to do some testing. Right off the trailer, the car ran a 9.60. Wow! That is pretty impressive if you ask me! Tim made a few small adjustments and made another pass and cracked out a 9.50. One more tune revision netted a final run of 9.42.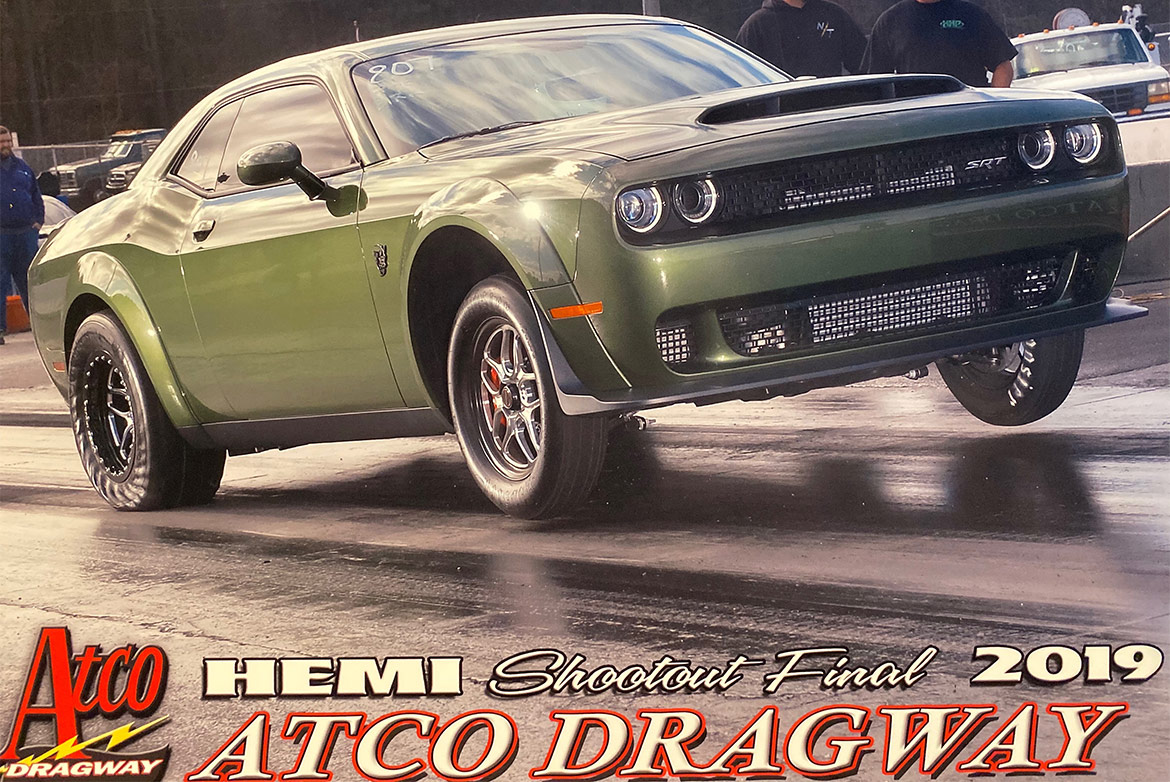 Again, this is stock boost, no crazy parts added. Injectors, E90, wheels. The car even has the stock catalytic converters. Happy with the results, Tim gave the car back to Harding. He decided to haul the car to Atco the first weekend of November to see if there was anything left in it. Harding pulled off a 9.38 pass. Sheesh!!! 9.3s on nothing more than a tune! That's really wild. Barth decided to give it a whack and piloted the car to a 9.30 flat. Again, to date, 9.70 is the fastest anyone has gotten a stock powered SRT Demon. Even those cars in the 9.70s are running similar wheel and tire combos as this car. Barth was able to shave off .40 of a second from the best of the best SRT Demon owners with just a tune and different race gas. That is a lot of ground to cover in the 9-second range, especially with just a tune.
I asked Tim how it's possible to get such drastic results like this. Tim explained, "Getting a handle on torque management and fine tuning the transmission tune makes a huge difference in what these cars will do on the track. They come set up very conservative from the factory and we just take what they left on the table and run with it. These cars pick up a lot from even just shifting at a higher RPM." While to some that may sound pretty vague, well, it kind of has to be. You know a magician never reveals his secrets.
Having lived through the entire evolution of the SRT lineup, and being up close, personal and elbow deep in thousands of them, I asked Tim to give some insight on what he thinks Dodge and SRT did right with the SRT Demon. His response: "Everything! The Demon is the best engineered performance car to ever come out of Dodge, and I want one."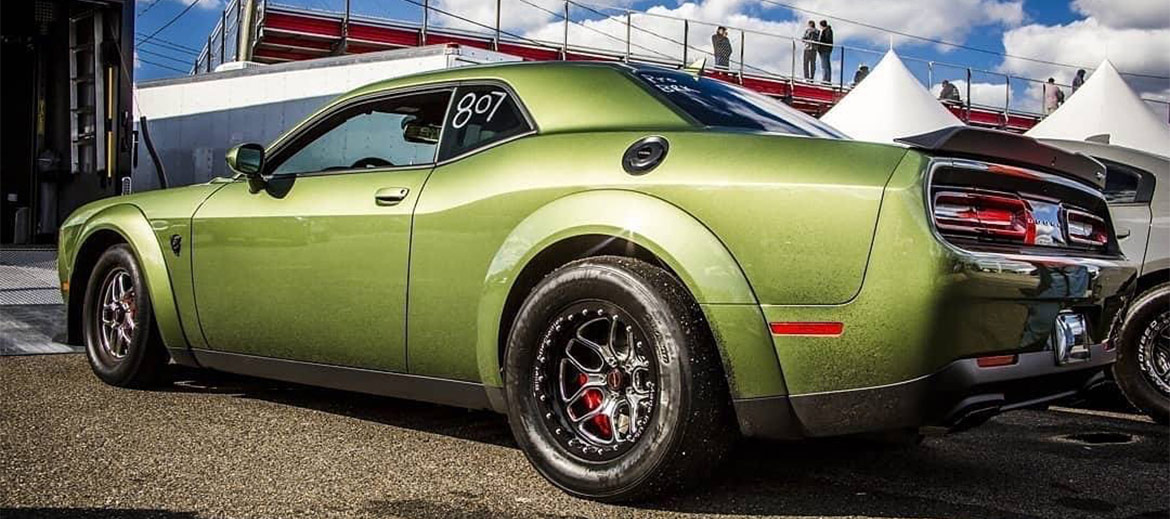 So what's next for this near-stock SRT Demon, dare you ask? Well, in this case, not a whole lot. As I mentioned, they already are in the middle of building Harding's drag car. They plan to add a Litens Hellraiser 3.17" Pulley and try to run low 9s in Texas in a few months and call it a day. The Litens pulley will add just a few more PSI of boost and might be all that is needed to shave just another click off the slip.
Comments
Comments
Previous