Look Inside the Life and Laps of Mike McGovern
3 years ago Racing
CHIEF DRIVING INSTRUCTOR AT BONDURANT HIGH PERFORMANCE DRIVING SCHOOL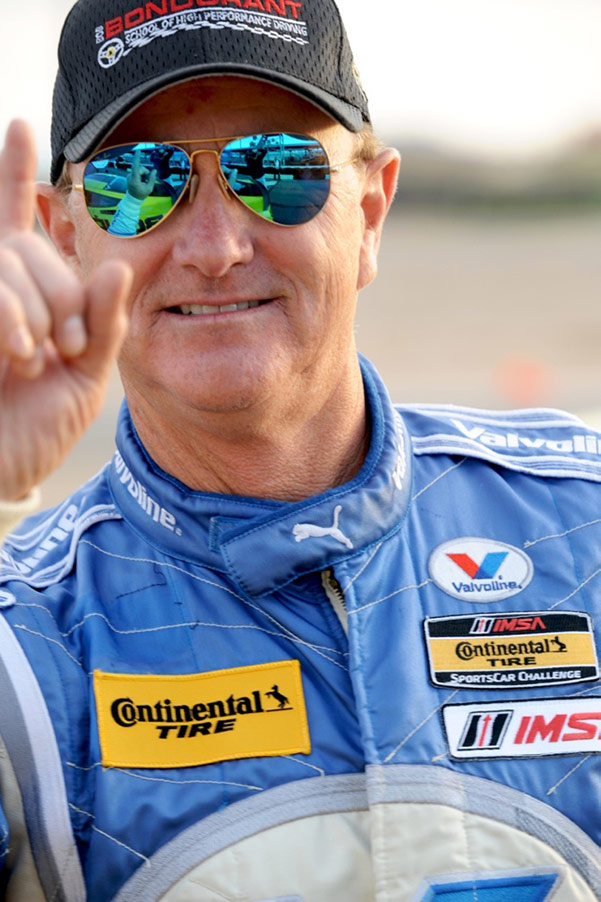 When a 20 -year-old Mike McGovern, now a 37+ year veteran and Chief Driving Instructor at Bondurant High Performance Driving School, started putting feelers out for a summer job, he never realized how much it would shape his life. And he certainly didn't know the shape would be an oval that measured a quarter-mile.
LAP 1: Just a kid lookin' for a job
A friend told McGovern about a guy who was looking for someone to help him take care of his car. Young McGovern, already a muscle car enthusiast, applied for the job.
"I showed up and interviewed with a guy named Bob Bondurant," said McGovern. "I had no idea who he was or why it was a big deal to work for him."
McGovern got the job, and started running errands for Bondurant and doing miscellaneous work around the shop.
A few weeks into his new job, an instructor took him on a hot lap around the track. It was at that moment that McGovern was all-in when it came to the track.
"I was hooked after that," said McGovern. "I was just so taken with it all."
So taken, in fact, that he almost risked his employment the third week in, when he decided to take his Camaro out on the track with no warning, permission or authorization.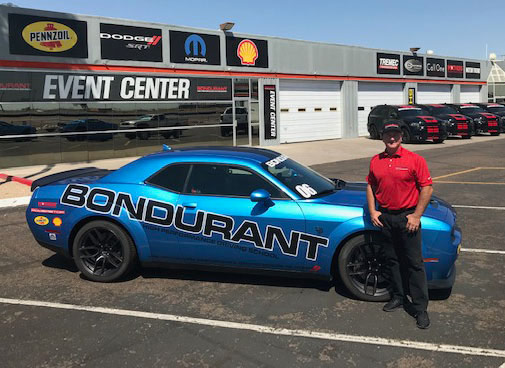 "I thought I was going to lose my job," said McGovern. "Fortunately, they took mercy on me and let me hang around. And, after about six months, Bob let me go through the school."
LAP 2: From behind the wheel to head of the class

With proper training under his belt, McGovern now had the all-clear to drive the track as much as he wanted.
So he did just that, getting behind the wheel as much as he could and earning the seat time it takes to become a good driver.
"They must have seen something in me because, after a while, I was asked to be an instructor."
McGovern jumped at the chance, started hanging around the other instructors, went to their classes and learned everything he could.
"I earned my chops as an instructor, and I taught law enforcement and performance classes. It was a dream job, and I loved it."
It was his beloved position as an instructor that led him to love of another kind.
LAP 3: Love of the track turns into the love of his life
Fast forward a few years when Marcia, also an employee of the school, took the driver's course in another instructor's class. Marcia had a little trouble, and, as fate would have it, ended up training with Mike.
"We hung out all day that day, started dating and spending most of our time together."
Two years later, Mike and Marcia were married at the Bondurant School in a wedding suitable for the bride and groom. The school's cars were on display, and the bride and groom drove around the track in Bondurant style before walking down the aisle. Marcia and her parents were driven into the arena by none other than Bob Bondurant himself.
Not long after their nuptials, McGovern was asked to be the Chief Instructor at Bondurant. Naturally, the answer to that question was also "I will."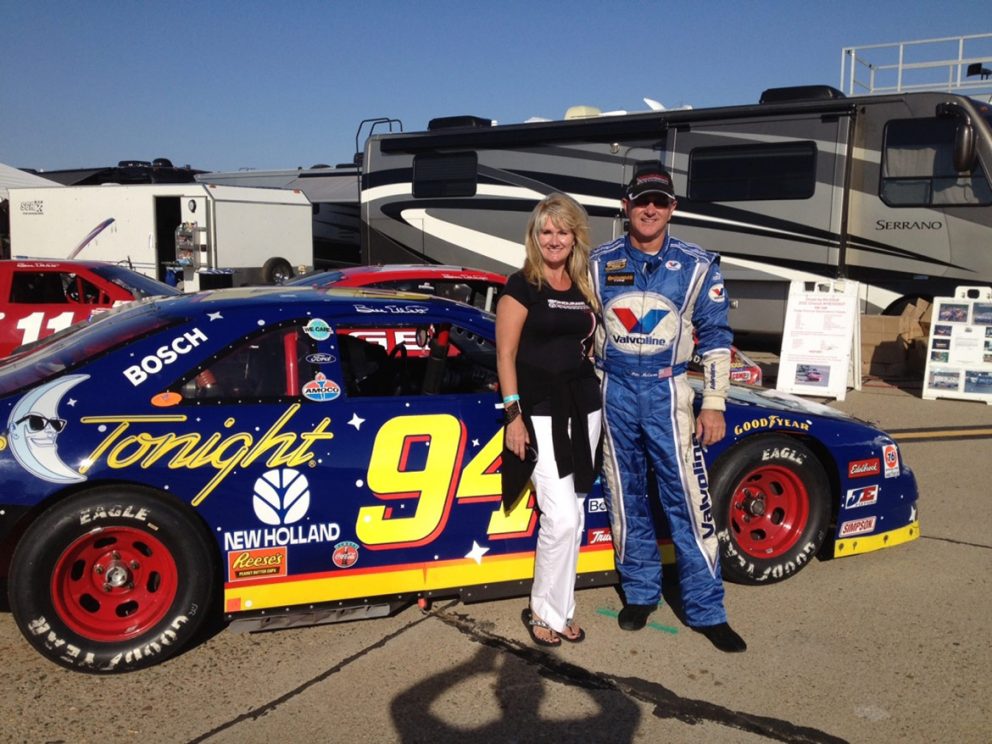 LAP 4: Practice goes pro
Just as life hit a rhythm, things changed again.
John Lee, a car dealer in North Carolina, invited McGovern to go to North Carolina to race cars for real.
"I jumped at the chance and had a blast doing it. I even had some success. And man, it was fun!"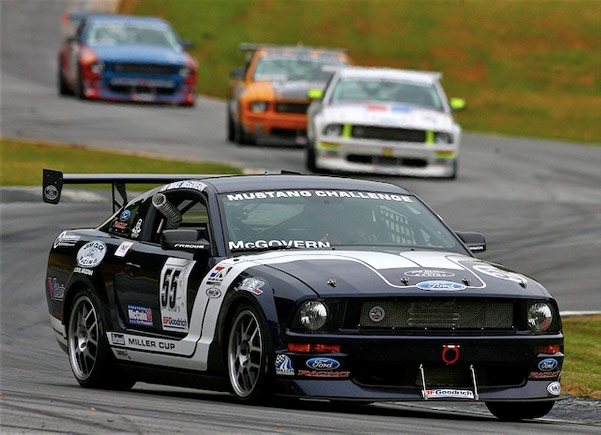 The fun was short-lived, though. The economy took a turn, and racing slowed down. The McGoverns, however, only needed to make a call back home to Bondurant – now relocated in Arizona. There, McGovern rejoined the Bondurant team, again as the Chief Instructor.
His race career, however, was not over. A few years later, McGovern met Jim Click, a student at the school. Jim invited McGovern to race his private collection of cars all around the country. And this time, McGovern didn't have to leave his job to do it.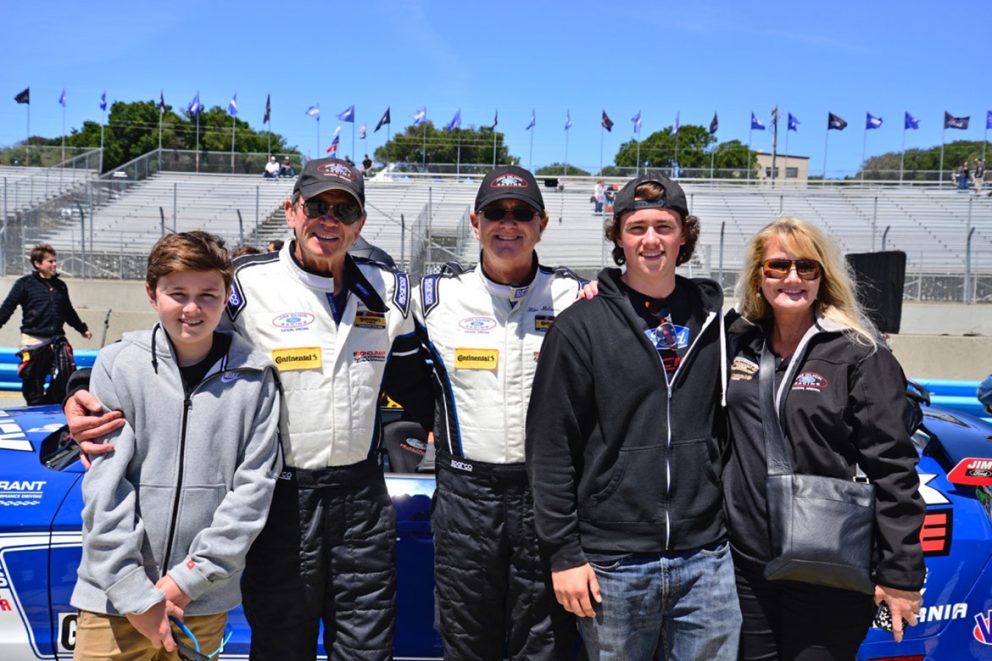 "I took Jim's private plane back and forth to races on weekends. I had the time of my life. I raced premium sports cars and vintage cars, Cobras, Mustangs, Trans Ams. You name it. I drove amazing cars on tracks all over the country."
"I'm extremely fortunate. I've never paid for racing. And I have been
given the best opportunities."
LAP 5: The race continues, and a few celebrities show
up for the ride
Now, McGovern is more passionate about his career and more filled with gratitude than ever.
"What I'm most proud of is the Teen Driving Defense course. The kids always leave telling us how much they've learned and let us know what a great time they've had."
According to McGovern, one of the highest compliments is the number of kids and grandkids who come to the training school because their parents and grandparents have gone. "The training we give people on the front side of their driving career is valuable for their whole life. I believe it has saved thousands of people's lives."
"I've been lucky enough to coach some truly amazing individuals."
And a lot of celebrities too. McGovern has trained the likes of Jimmie Johnson, Denny Hamlin, Kurt and Kyle Busch, Joey Logano, Tim Allen, Nicolas Cage, and most recently, Kevin Hart.
"One of my favorite things to do is coach the Demon and SRT® programs and the Grand Prix Road Racing class."
New owners of a Dodge SRT model get to take the full-day session for free, as part of the Dodge//SRT Package. This gives them the opportunity to learn how to get the optimum performance from their new vehicle in a controlled environment, from a professional instructor.
"I'm so impressed with the Dodge SRT vehicles. We run them hard day in and day out, and they never get tired and never slow down. We have 500 or more launches on each vehicle and have no issues."
Comments
Comments