Muscle Mopar® Vehicles on the March
2 years ago Racing
The spread of the COVID-19 pandemic might be slowing in some parts of the country, but the impressive speeds Mopar® racers laid down at the 2020 FAST Spring Nationals shattered records. Held at US 131 Motorsports Park in Martin, Michigan, this was the first race of the season for many owners who've been waiting patiently to take their highly prized and finely tuned machines down the drag strip. These automobiles may look like restored, pampered muscle cars that only get driven on or off a trailer or paraded across the auction block at Barrett-Jackson or Mecum, but don't let that fool you. These high-horsepower machines have a lot of hidden tricks within their blueprinted engines and transmissions. There's also some chassis and suspension magic that allows these cars to run these insanely quick times on skinny reproduction bias-ply tires.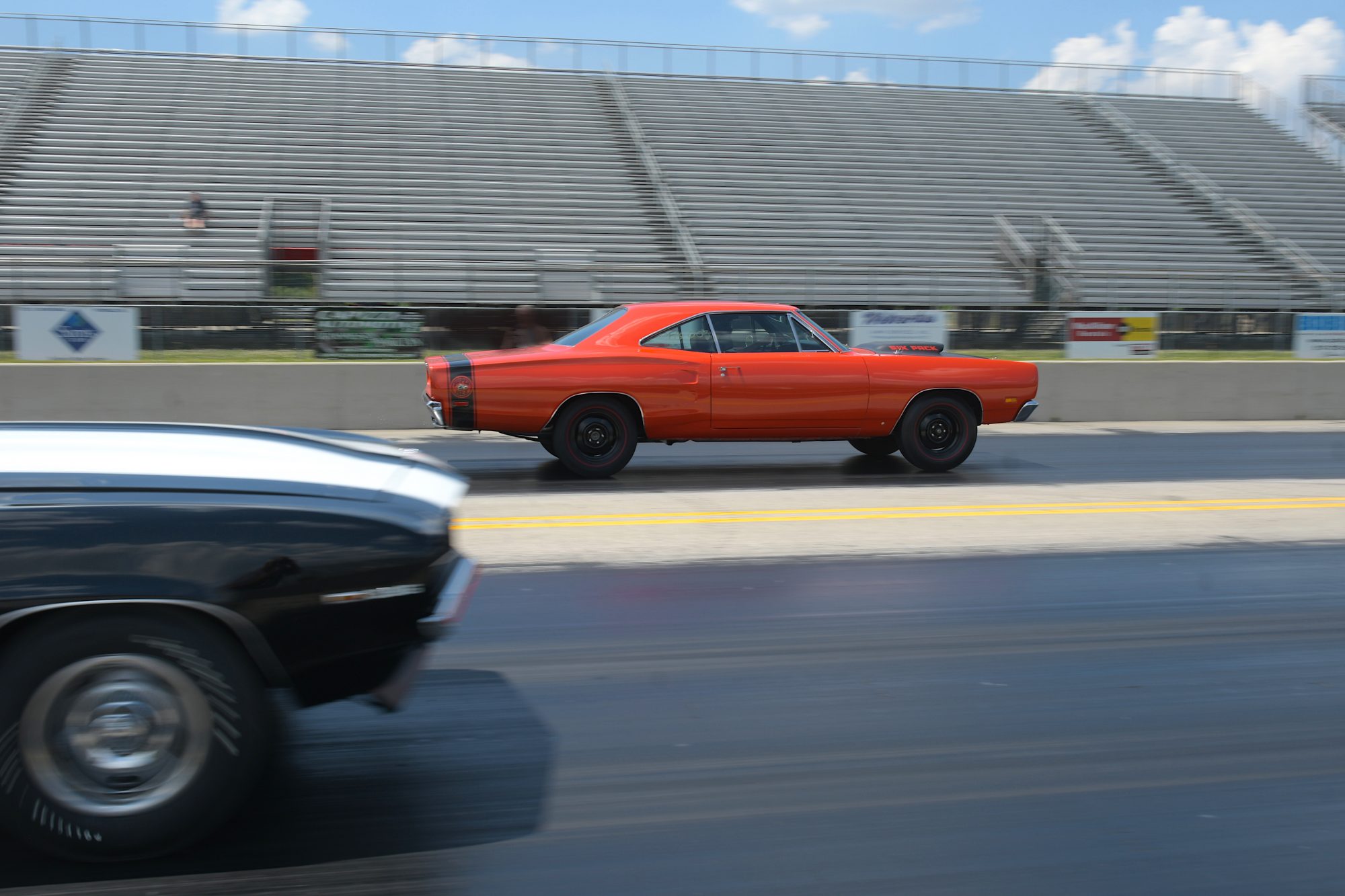 "Even with the postponement and the uncertainty over gathering in groups, 80 cars participated in this year's event. The FAST (Factory Appearing Stock Tire) class continues to grow, with an impressive 10 car count, and the top 6 cars running under the 10.50 mark. Factory Stock fielded over 40 cars, led by two 10-second entries. Modern Muscle continues to grow, including daily-driven Demons and Scat Packs," said Donny Brass, Media Director for FastDrags.com. With three distinct classes, all with unique rules, the FAST class is the most popular, as the engine rules are more liberal but still, when the hood is open, it has to appear stock and use the production intake manifold, carburetors, cylinder heads, exhaust manifolds and other items. It's what you can't see that's intriguing, like stroker crankshafts that take the engine to over 500 cubic inches, roller camshafts, unlimited compression ratio, ported cylinder heads and other modifications that can increase horsepower significantly. The winner of the FAST class was Dave Dudek, who raced his pristine black 1969 Plymouth HEMI® Road Runner to an unreal 9.86 at 141 mph. Dudek's main rivalry in the class is Terry Pennington and his 1969 L-88 427 Corvette.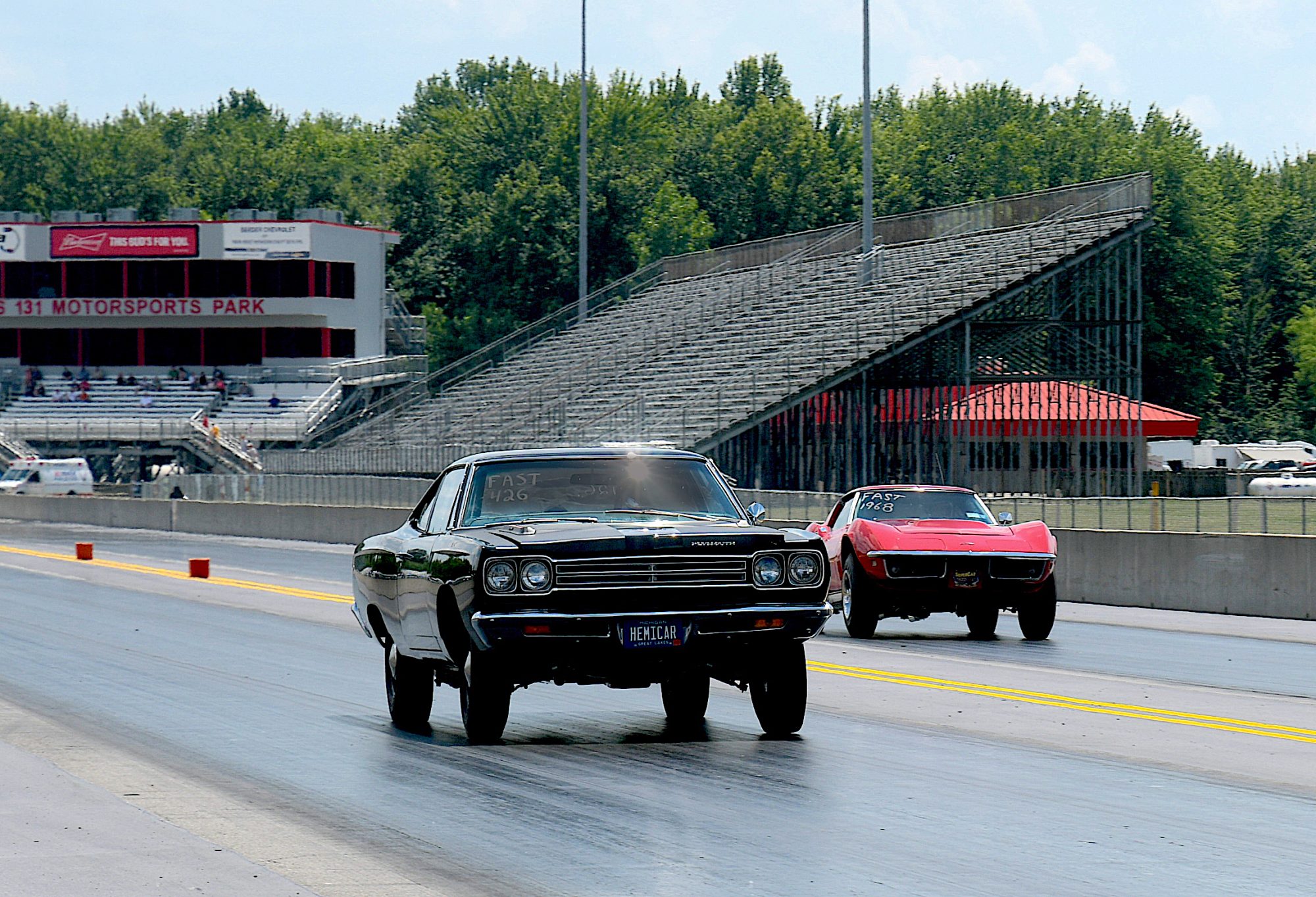 "Terry and I have been rivals for nearly 20 years now. I can say with great confidence that with one of us missing from the equation, the class would not have progressed to this level. We definitely push each other and we're both highly competitive guys. He doesn't want to let the GM fans down and I don't want to let the Mopar faithful down," said Dudek. Both drivers raced each other during the 2020 FAST Spring Nationals, with Dudek getting the win light each time. "Days before the race, my stomach was starting to turn looking at the extended forecast, no drag racer wants to see 90-plus-degree temps. High temps mean slow ETs and lower mphs. I was still trying to home in on a relatively new combo. Sometimes, the heat can make the track greasy and slippery. Despite the less-than-perfect weather and track conditions, I was happy with the outcome," commented Dudek.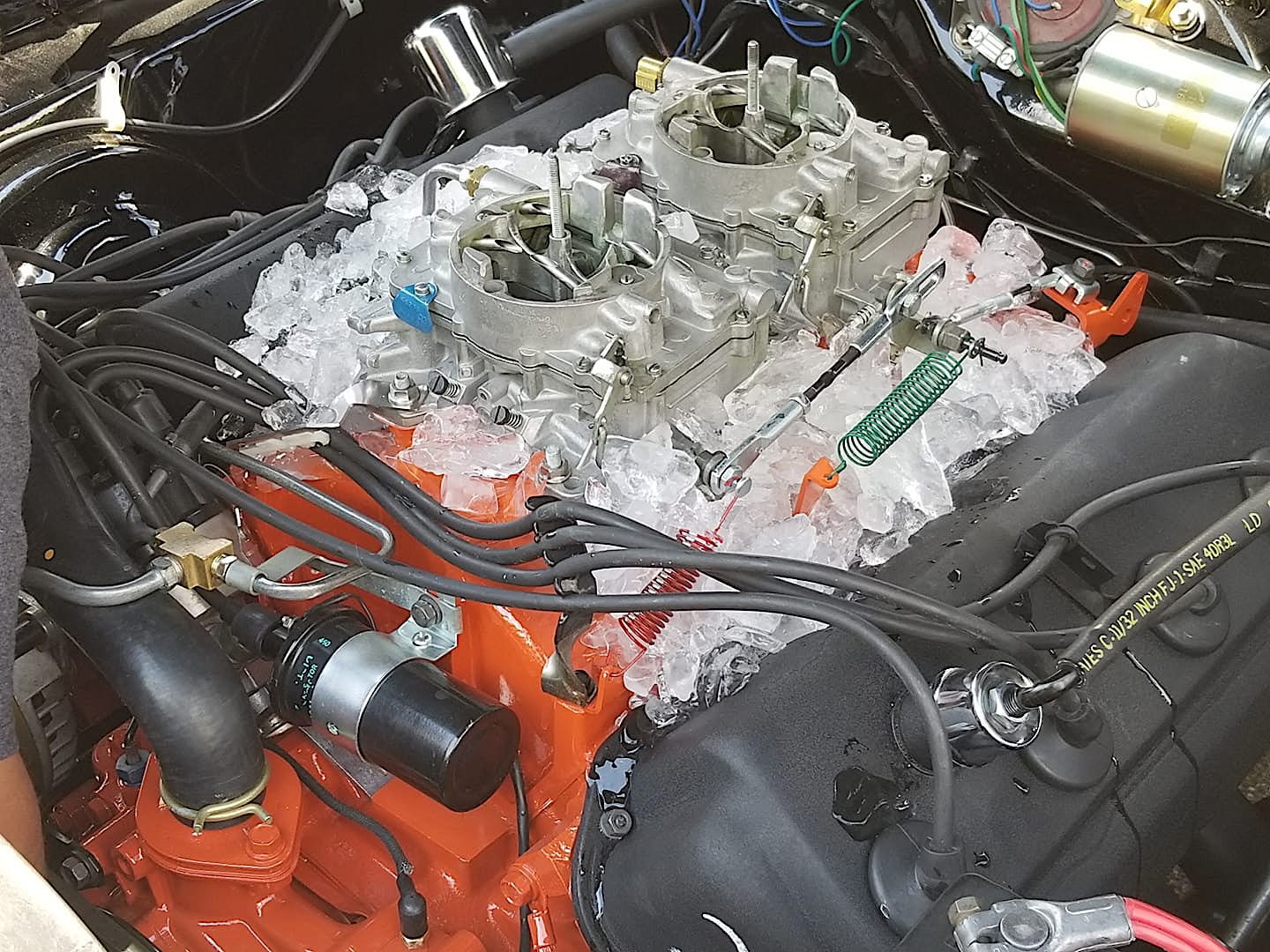 The next class down from FAST was Factory Stock (FS) and it had a high number of pristine-looking vintage Dodge and Plymouth muscle cars competing against a slew of Chevys, Pontiacs, Buicks and other makes. Like the FAST class, production induction systems must be utilized along with stock exhaust manifolds. However, the rules on internal engine modifications are much stricter. A production-based camshaft must be used for the year, make and model the owner is claiming. Cylinder heads cannot be ported and there's a limit on the compression ratio and cubic-inch displacement. Like their FAST counterparts, the Factory Stock class has to run reproduction bias-ply tires that came on the car from the factory. The tires are considered an equalizer among the numerous makes and models that compete in the class. Drivers walk that fine line from getting the car to hook up or annihilate the tires in a cloud of smoke at the hit of the accelerator. Burnout technique is critical and finding the right spot on the starting line that isn't beat up or greasy takes a little bit of both skill and luck.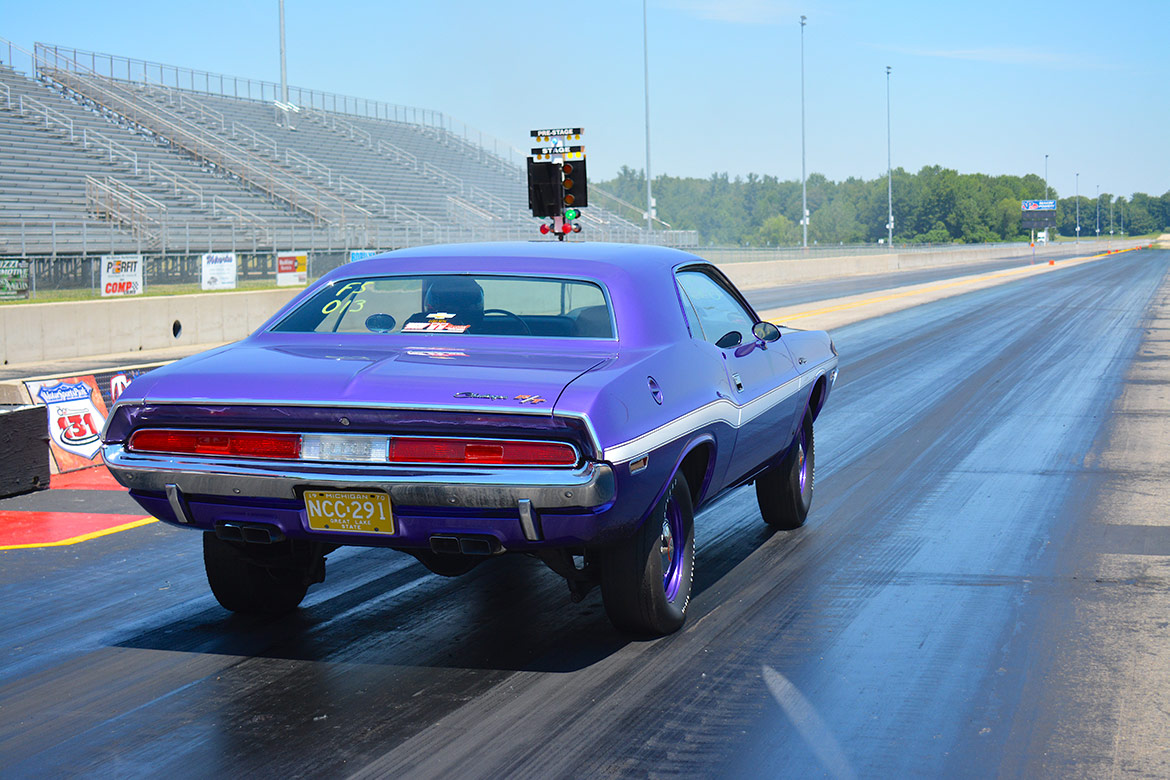 One of the fastest Mopars in the very competitive Factory Stock class was Paul Petco's Plum Crazy 1970 Challenger R/T that rocked with a 11.61 at 117 mph. With a 440 Six Pack under the hood, Petco knows he's at a disadvantage against some of the 426 HEMI engine-powered cars in the class, but he's worked very hard on extracting every last ounce of horsepower from his Wedge combination while keeping it legal within the rules. "The 440 Six Pack engine can never breathe on the top end like the 426 HEMI or the Chevy L-88 or Zl-1 427 engines. The reality is, the 440 was a sedate passenger car motor that powered everything from Chrysler New Yorkers to Dodge Chargers and Challengers. What's nice though, 440 engines are affordable, they make a ton of bottom end torque, and can take a lot of abuse," said Petco.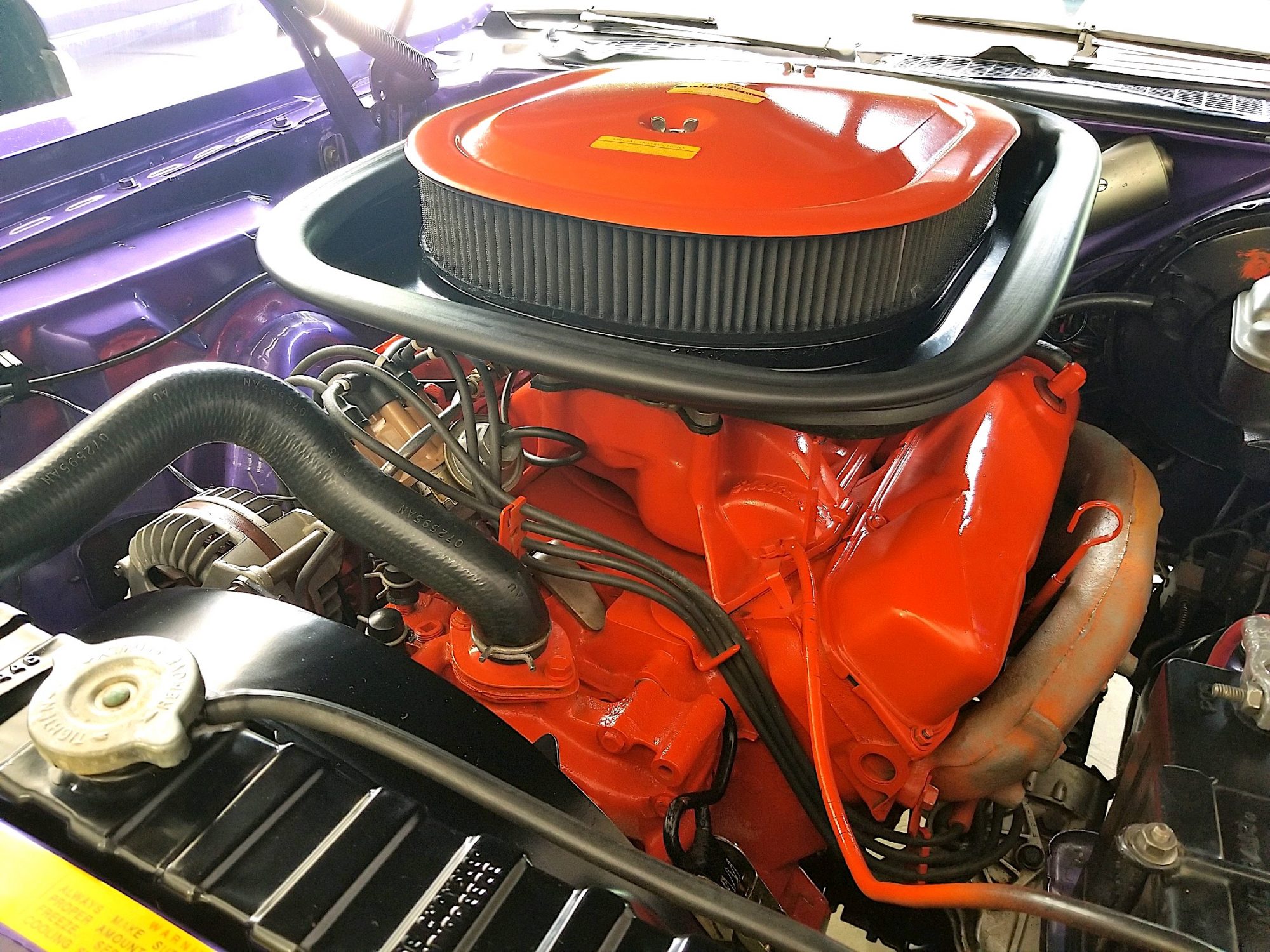 Another fast Mopar racing in Factory Stock was Michael Kilano in his Alpine White 1970 Plymouth HEMI Road Runner. Kilano was been a regular at these events for years and knows how to get the big bird down the track. The car made the "FS Quick 8" at Martin by running 11.89 at 115.89 mph. "The biggest challenge is launching the HEMI on the stock tires. Trying to start fast and not blaze the tires is still the key to a successful run. We added a 4.30 gear and by curving the distributor to delay the full advance, that's made launching the car a bit easier. Going through the traps at 115 mph in a 50-year-old car with drum brakes will definitely get your blood pumping," smiled Kilano.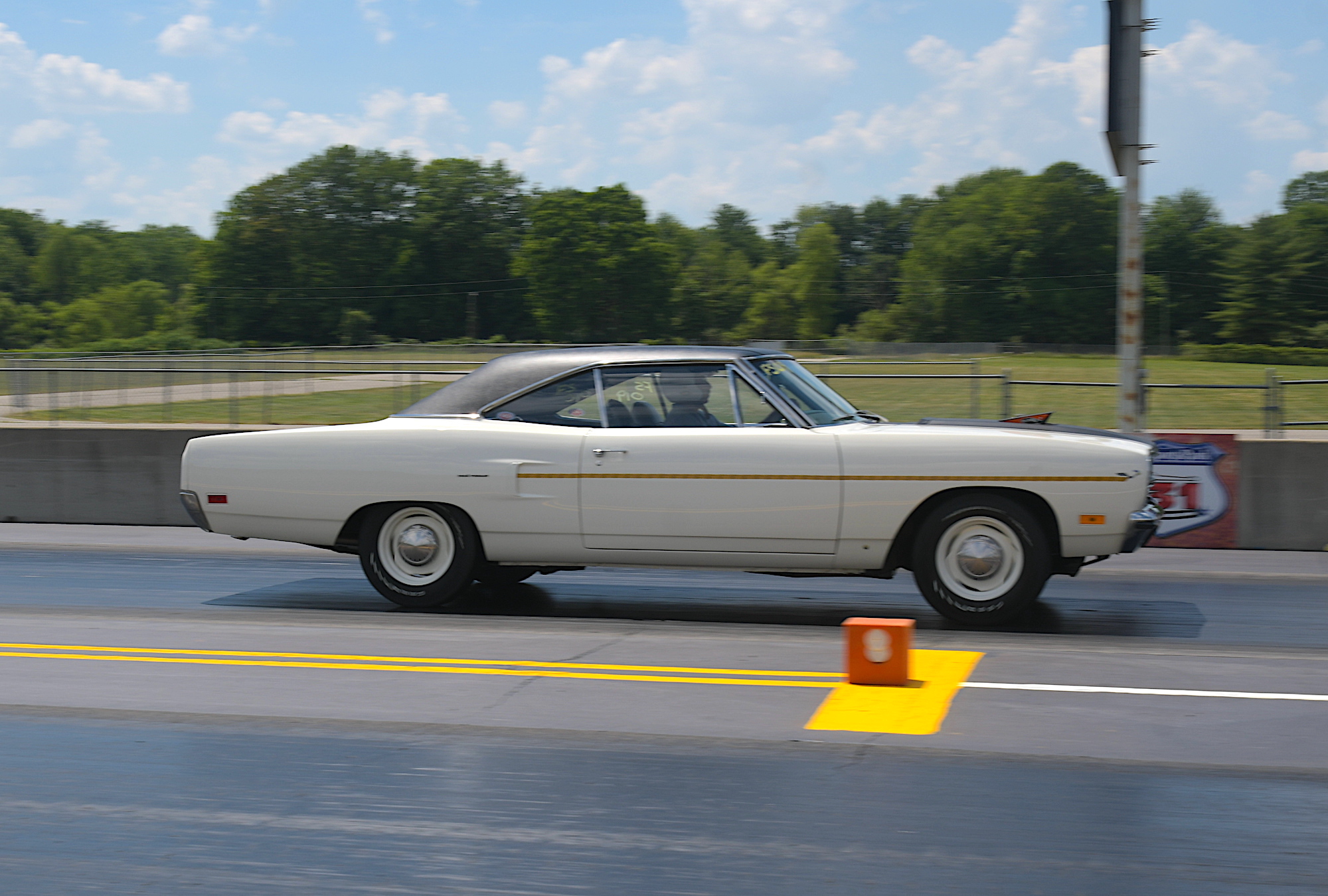 One more Mopar that had a good outing in the Factory Stock class was Mike Marple in his R4 Red 1969 ½ Plymouth 440 Six Barrel Road Runner. Marple ended up running in one of the "FS Quick 8" categories and turned in a 12.19 at 133 mph. "The weather was very hot on both days, but the track prep was good. Due to the extreme heat and cool-down time needed, I wasn't able to make as many test runs as I had hoped to. I monitored the air/fuel ratio and the carb jetting I started with and it was showing good numbers, so it was left alone. I experimented a little with the suspension and rear tire air pressure, but that was really about it," commented Marple. During eliminations, Marple was paired up against his longtime friend and fellow Six Pack racer Bob Karakashian. "After winning the first two rounds, I had to run Bob in his 440 Six Pack Dodge Super Bee. Bob's a good friend and as anyone who has raced him knows, he's a tough competitor. Fortunately for me, I was able to get the win."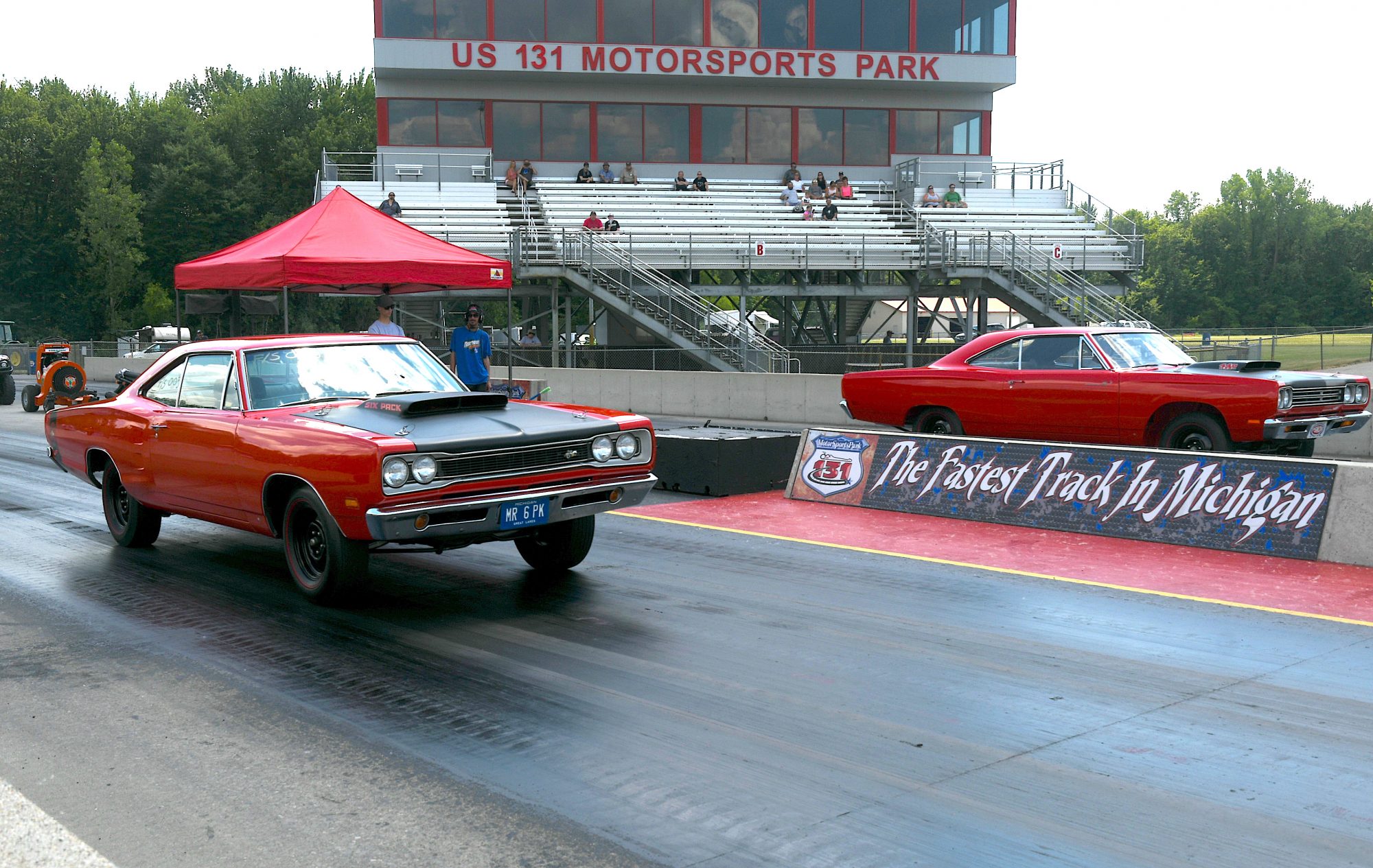 Along with FAST and Factory Stock machines attacking the drag strip in search of low ETs, there was also a Modern Muscle class for owners of late-model production, high-performance cars to come out and play. There were a few 392 HEMI engine-powered Scat Pack Challengers and Chargers and even a 6.2L HEMI Supercharger Challenger SRT® Demon having fun and mixing it up with their carbureted ancestors from 50 years ago. If this sounds like something you'd like to come out and participate in, both the FAST and Factory Stock competitors will be back at US 131 Motorsports Park for the NMCA/NMRA All-American Nationals on August 27-30, along with the Dodge//Mopar HEMI Shootout. In the meantime, check out our awesome photo gallery from the FAST Spring Nationals.
Comments
Comments
Previous