NMCA is Back!
2 years ago Racing
It's been a long time since we have been able to hit the track to perfect our passes and we can't wait to get back! If you have missed racing as much as we have, you won't want to miss the NMCA All-Star Nationals in Commerce, Georgia. For those of you unfamiliar with NMCA, it's a day full of burning rubber, dialing in, camaraderie and competition.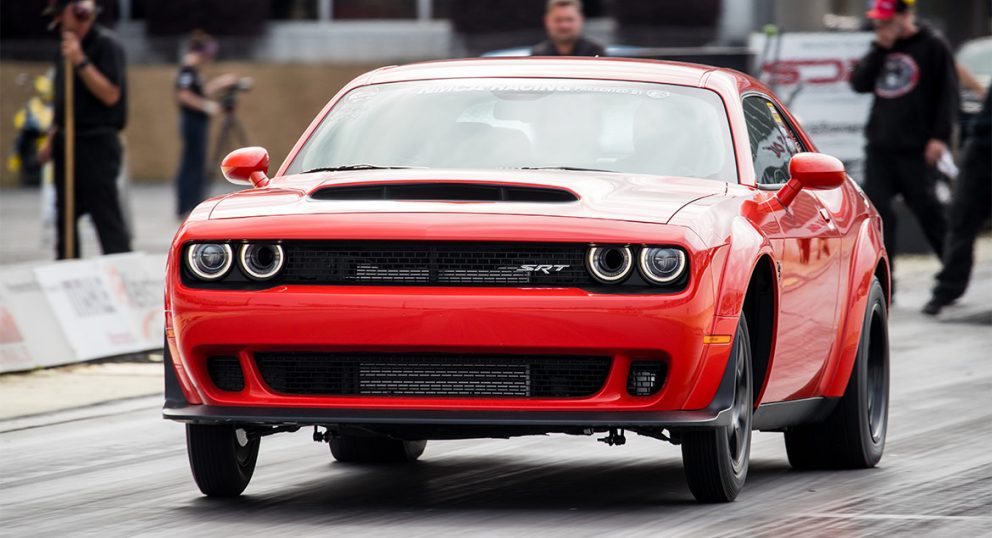 If you own a Gen-III HEMI® engine-powered vehicle, sign up for the Dodge//Mopar® HEMI Shootout. This class is designed solely for those who would like to experience the ultimate performance of their Gen-III HEMI engine-powered Challenger, SRT® Demon, SRT® Hellcat, Charger or Jeep® Brand vehicle courtesy of Dodge//Mopar for FREE! Dodge//Mopar will comp your entry (car and driver) so you can enjoy the incredible performance of your modern muscle car in a fun, safe environment. There are nine different categories with awards and prizes for all levels of performance.
Nothing to do June 25-28? We've got you covered! Get your car track-ready, head over to the NMCA site to register for the HEMI Shootout and we will see you at the track!
Comments
Comments