From Barber to Bondurant to Bale
2 years ago Racing
ABOUT ROB KNIPE: HIGH PERFORMANCE DRIVING INSTRUCTOR AT BONDURANT
When you grow up with a 1970 AAR 'Cuda in your garage, being a muscle car enthusiast seems like a natural fit.
For Rob Knipe, an 11-year veteran at Bondurant, it was.
ROOTED IN RACING
Rob started going to the dragstrip and the Michigan International Speedway (MIS) as a little kid. But his passion for racing really took root when his dad took him to the 1981 Detroit Grand Prix.
That's when he told himself he was going to be a racecar driver.
"It was more than fleeting thought. It was something I knew in my gut. I was going to do whatever I needed to do to be the guy on that track," recalled Knipe.
AT THE "BARBER" SHOP
"After high school, I went to Skip Barber Racing School to train. I wanted to go there because I could drive a Formula Car. I made it up to the Barber Dodge Pro Series. But as the racing got better, the cost got higher. I was working every minute I wasn't racing."
Knipe admits it must have been painful for his parents to watch. "We didn't have a lot of money, but my parents supported me 100%. They watched me work tirelessly through high school so I could afford a racecar. And after high school, they let me live at home for free while I worked two jobs to support my racing."
The idea of finding sponsors seemed selfish and wrong to Knipe, so when the money ran out, Knipe figured a factory job would be his future.
RACING MAKES A REBOUND
For a while, Knipe, then 21, was very happy working at said factory. It was there he met a coworker who ran a Formula Car series. And they so happened to need an instructor.
Knipe worked for Roger Penske's Marlboro Racing School for about 12 years as a pro trainer. When the recession hit in 2008 and cut backs ensued, the Marlboro team went up in smoke and Knipe was left without a job.
He applied at Bondurant.
"Bondurant was a skeleton crew at the time," said Knipe. "They took a chance on me and hired me part time. We didn't know what was going to happen, so I left my wife and kids in Michigan for two years. In 2010, Bob hired me full time and I moved the family out to Arizona."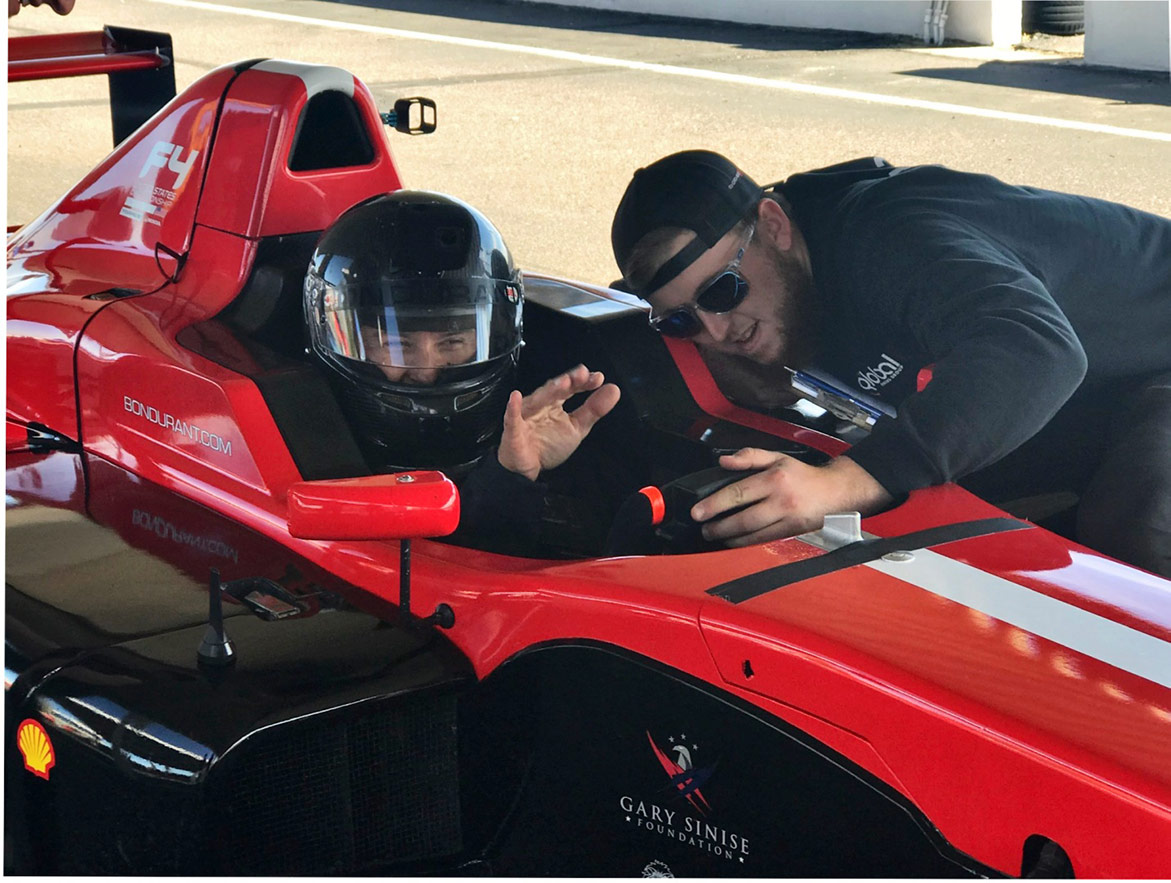 A CELEBRITY CLIENT
Back in 2018, it was a typical day at Bondurant when a fellow instructor asked Knipe to reach out to a stunt coordinator who had a client who needed training. "I had no idea who the client was, and then when he showed up, I thought, 'Holy smoke, it's Batman.'"
It was Christian Bale, actually, who was prepping for his role as Ken Miles in the film Ford v Ferrari.
Teaching him was a career highlight for Knipe. But not because of Bale's celebrity status.
"He was like a sponge," recalled Knipe. "He was so easy to teach because he really wanted to learn."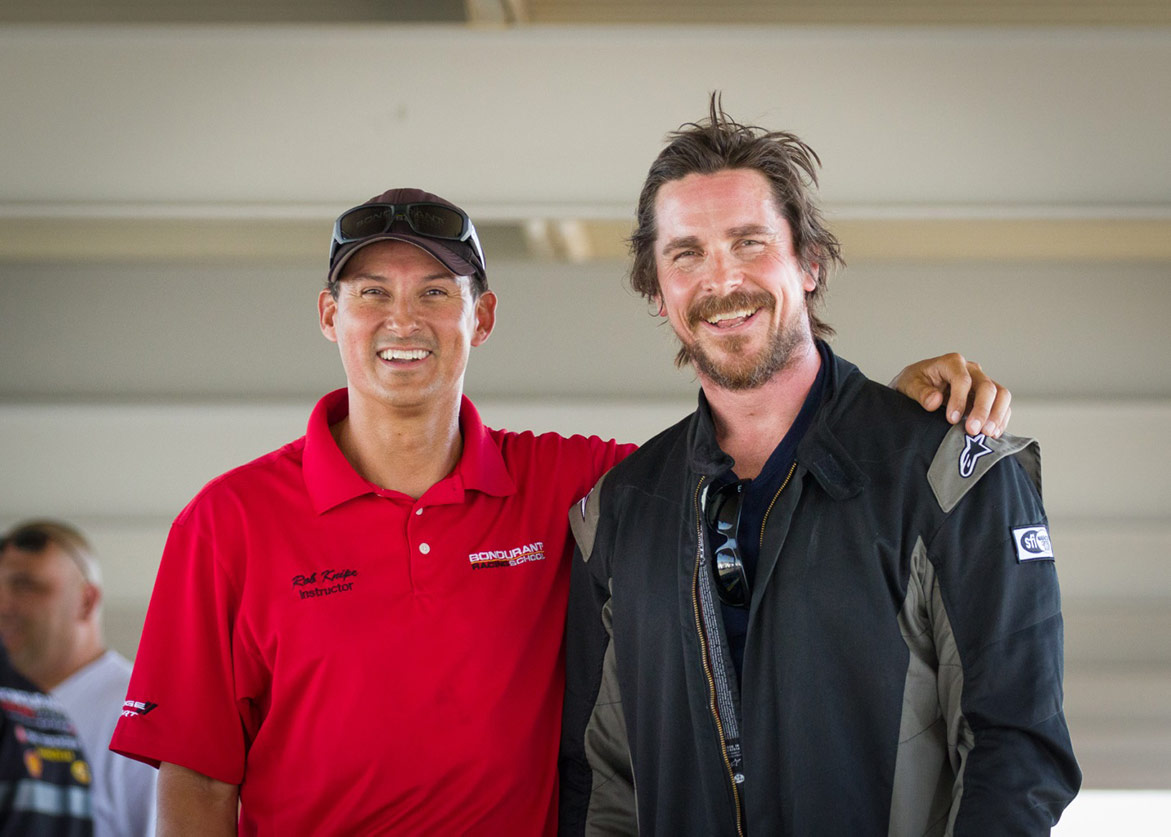 "After we got done training on the track, Bale would talk to Bob about the history of racing. He wanted to know everything about it. He was a true professional and a natural talent. It was a rarity and a privilege to teach him," recalled Knipe.
THE BEST TOOLS FOR THE JOB
Bale, like most clients, was trained behind the wheel of the Dodge Challenger SRT® Hellcat.
"It's really the best tool for the job. That car is made to take abuse," said Knipe. "We can run it all day long with the A/C on and the car just doesn't stop. And it communicates so well back to the driver. It's really impressive."
Knipe is also a big fan of the SRT program and the SRT drivers who come through. "It's a great program for the owners. There's a lot of horsepower under the hood and it's important to know how to handle it.
"We have such a great product. I honestly consider the work we do as essential. Our programs help keep people safe. We help save lives."
Ready to get behind the wheel yourself? Bondurant is open for business. Who knows? Maybe you'll get to drive with Rob Knipe.
Comments
Comments