Two in One, California Flash and Mr. Direct Connection
2 years ago Gallery Racing
There are many drag racers who were fortunate to make a living doing burnouts and banging gears, all while traveling to race tracks across the country. For Butch Leal, he was in the thick of it throughout the 1960s and '70s. Leal established himself as a tough competitor and one not to be taken lightly despite being a teenager at the time. In the early 1960s, representatives from Detroit's Big Three descended upon the drag strips of Southern California to offer sponsorship opportunities for talented drivers and tuners. Leal was noticed immediately for his youthful, clean cut and "boy next door" appearance, but it was his sharp driving skills that sealed the deal. Soon, Leal was racing a brand-new 1962 409 Chevrolet Biscayne and then in 1963, an aluminum front end Z11 Chevy Impala with a 427 found its way into Leal's hands. Unfortunately for Leal, GM cancelled their factory support for all their racing programs by the end of 1963. In 1964, with the help of performance parts icon, innovator and friend, Mickey Thompson, Leal landed a Ford deal piloting one of the just released, lightweight Ford Thunderbolts. It was during his time racing the Ford Thunderbolt that it was suggested to Leal that he needed a catchy name to help him get match race bookings from track promoters. After dinner with some racing friends, the name "California Flash" was mentioned by a friend's wife and the moniker has stuck with Leal ever since. While having great racing success with both Chevy and Ford during the prior three years, it was a slew of HEMI® engine-powered Plymouths starting in 1965 that brought Leal his fame and fortune. It would last for over a decade racing under the Plymouth and Mopar® Direct Connection banner.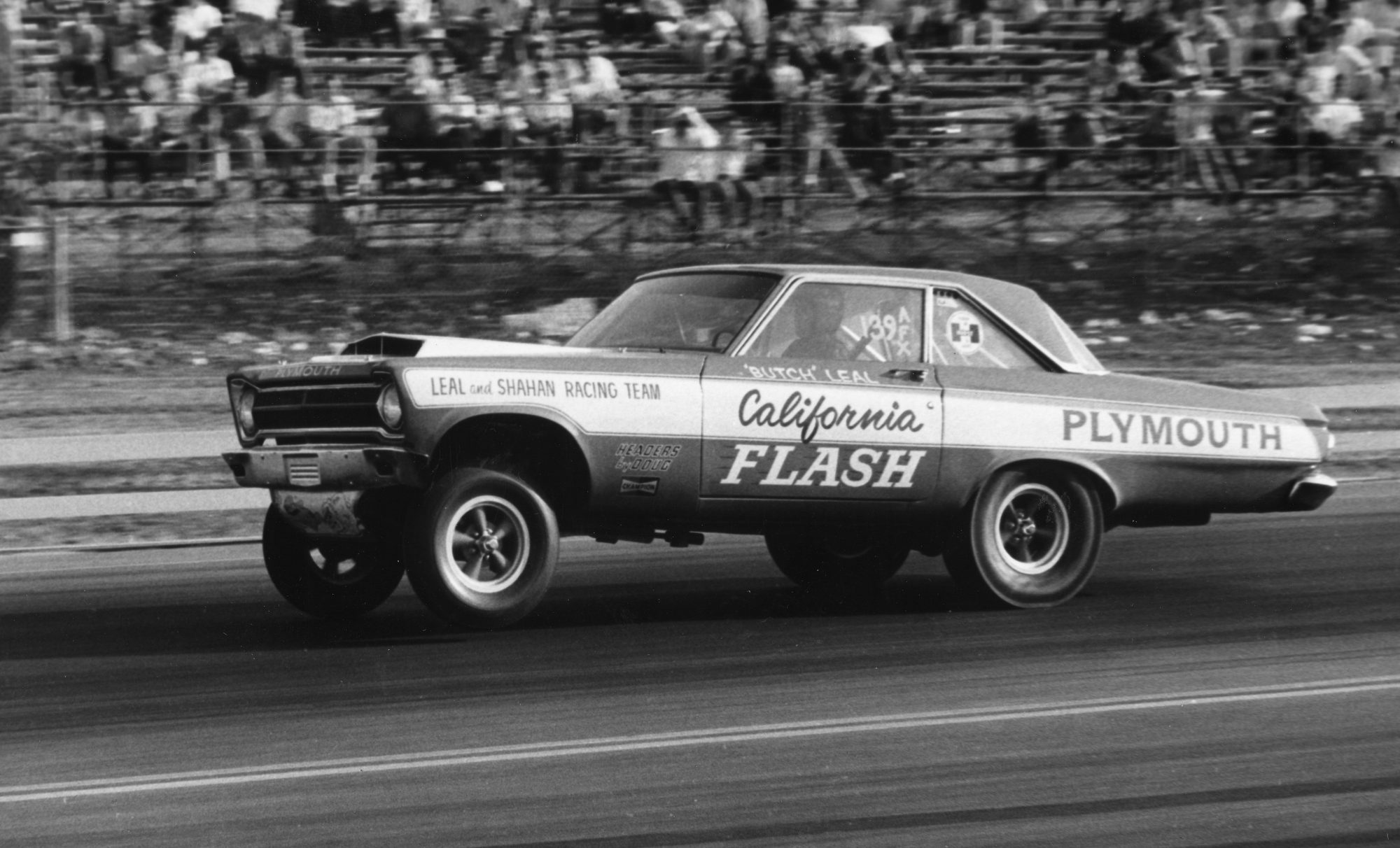 So how did Chrysler land this young talented driver? Well, like many things in life, it was all timing and being in the right place at the right time. "I was at the 1964 NHRA U.S. Nationals racing my Thunderbolt when a representative from the Ford race group told me I wouldn't have a deal for next year. Just after hearing the news, I got a tap on the shoulder for Bob Cahill who managed the whole Chrysler racing program at the time. He asked if I'd be interested in racing a new HEMI-powered Plymouth A990 Altered-Wheelbase car for the 1965 season. He mentioned that Chrysler was looking for talented four-speed drivers and wanted to know if I'd be interested. Of course I said 'yes' and ended up winning the 1965 NHRA U.S. Nationals with a Super Stock HEMI Plymouth," said Leal.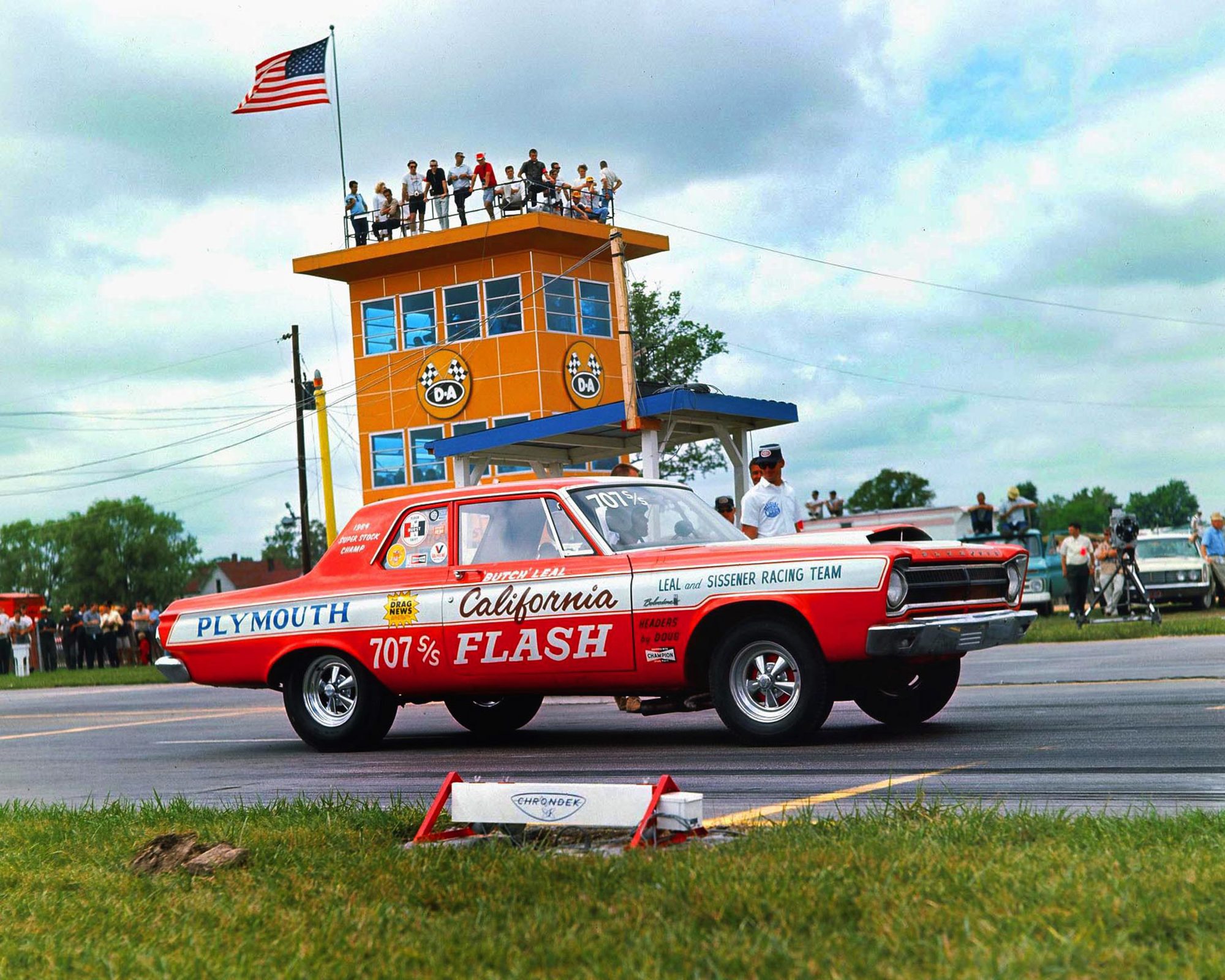 By 1966, things got really hairy real fast for the Altered-Wheelbase class. These cars began to "morph" into Funny Cars despite not officially known as such. Many racers, including Leal, began running more nitromethane in the tank for more horsepower and thus, quicker times. The stock chassis and suspension became maxed out and Plymouth Belvedere became ill-handling. Leal decided to build a new car with the help of Ron Logghe from Logghe Brothers Stamping in Detroit. At the time, Logghe was a state-of-the-art chassis fabricator for Top Fuel Dragsters and Funny Cars. Leal then ran down to Dayton, Ohio and picked up a new 1967 Plymouth Barracuda Car body. Leal put his car-building skills to good use constructing the interior and underbody tin work while also massaging the rough edges around the Barracuda's fiberglass body. While running on 100% nitro, Leal's 426 HEMI engine-powered Barracuda Funny Car clicked off 7.80 ETs at will. With Chrysler looking to get its sponsored racers back into more production-based cars, Leal would sell the Barracuda to none other than Don Schumacher, who currently has Dodge/Mopar drivers Leah Pritchett and Matt Hagan running out of his shop.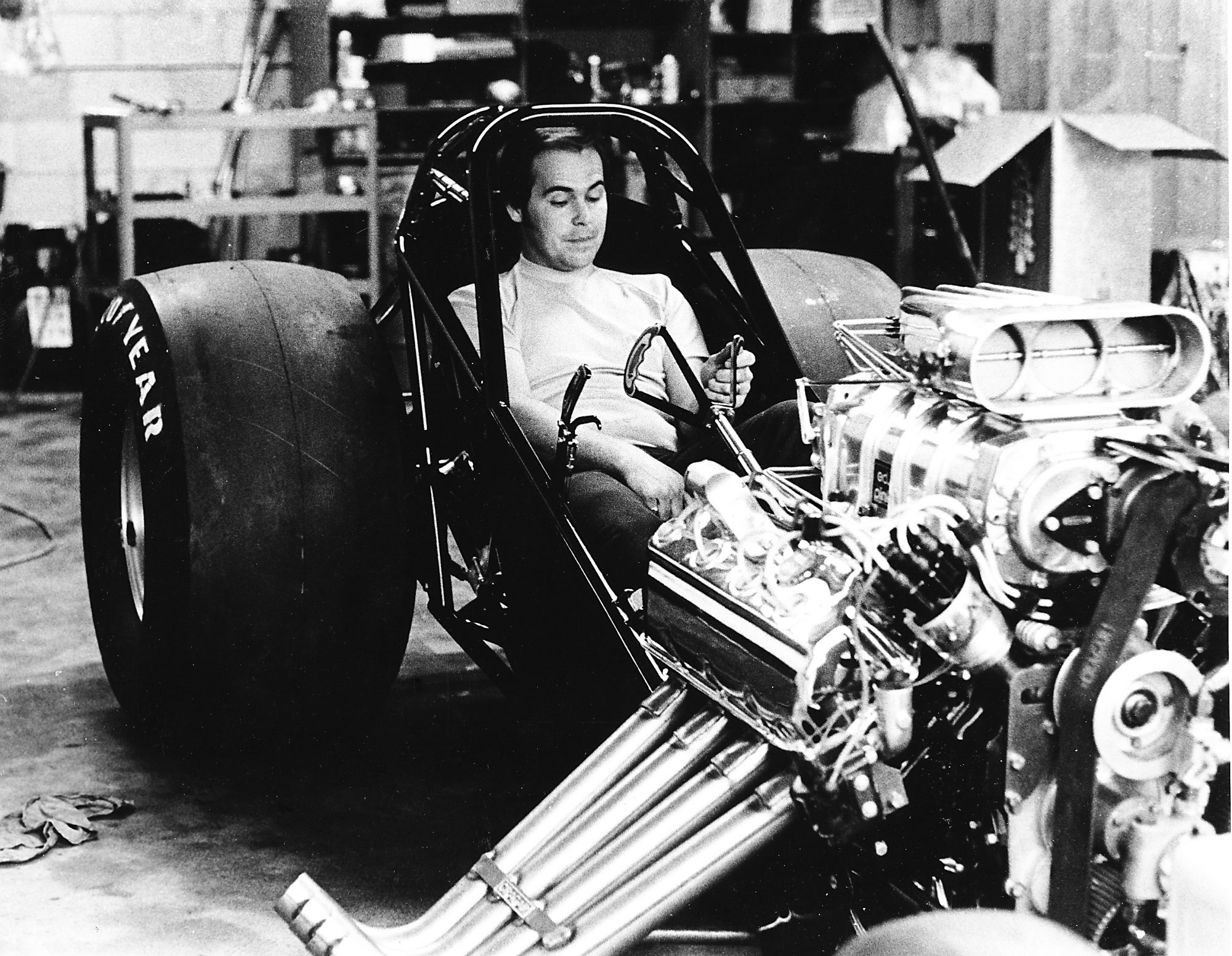 By late 1967 and into 1968, Leal hooked up with a local dealer, Delano Dodge in Tulare, California. One of the dealer partners, Dave Price, was an avid drag racing fan and knew it was one of the ways to get customers into the showroom. They hired Leal to drive a 1967 Coronet "WO" Street HEMI Package Car and like a fish to water, Leal began winning races. Eventually, Leal contacted Bob Cahill for one of the new 1968 HEMI Dart Super Stockers and one was sent to Delano Dodge. Unfortunately for Leal, he was never able to take advantage of the Dart's true performance potential, the partnership among the dealership's owners dissolved and Leal had to return the HEMI Dart midway through the 1968 racing season.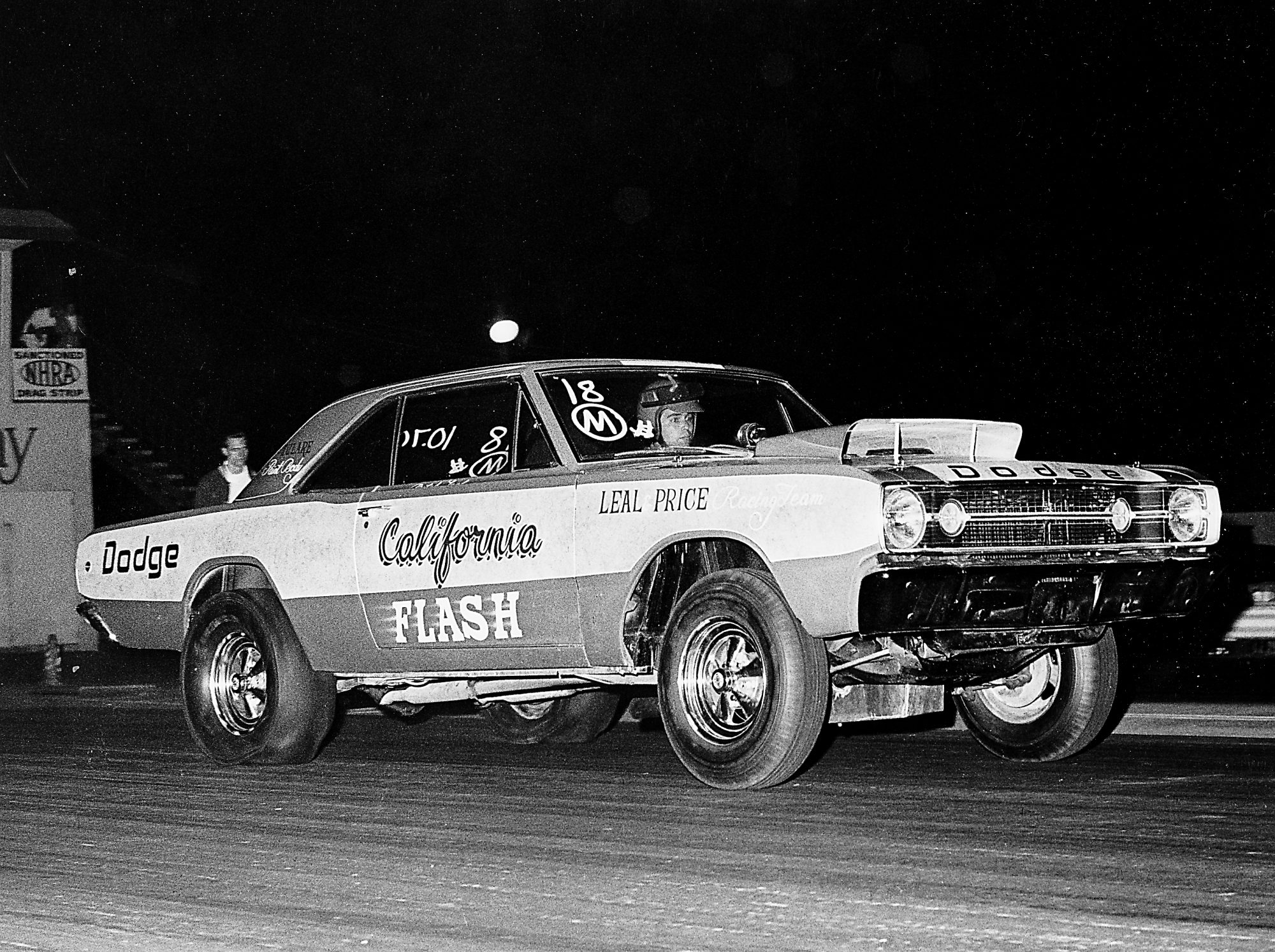 By 1969 and into 1970, Leal raced a BOSS 429 Mustang and Big-Block Camaro. Despite this, his heart was still with Mopar. It was during another chance meeting with Bob Cahill – this time in the grandstands at Ontario Motor Speedway during the 1970 NHRA Finals – that Leal expressed his desire to rejoin the Chrysler Factory Race Team. With the new Pro Stock class gaining traction, Leal discussed with Cahill his thoughts on building a HEMI engine-powered Plymouth Duster for the 1971 season. "I told Cahill the Duster is six inches narrower than the Barracuda. He replied the Duster's windshield is two-inches taller than the Barracuda. I said no problem, we can fix that," laughed Leal as his chassis builder lowered the car and changed the frontal area. Soon, a Duster 'Body-In-White' was sent to Ron Butler's shop in California to be constructed into Pro Stock. Cahill also sent a complete Duster for all the interior and exterior rim parts. Throughout the 1971 and 1972 race season, Leal's Pro Stock HEMI Duster racked up numerous wins and records, including the 1971 NHRA Western Conference Championship, 1971 and 1972 NHRA Division 7 Pro Stock Champion, 1972 DRAG NEWS Pro Stock Driver of the Year and 1972 Bakersfield March Meet Pro Stock Champion, along with the 1971 Pro Stock record of 9.57 @ 144.92 mph.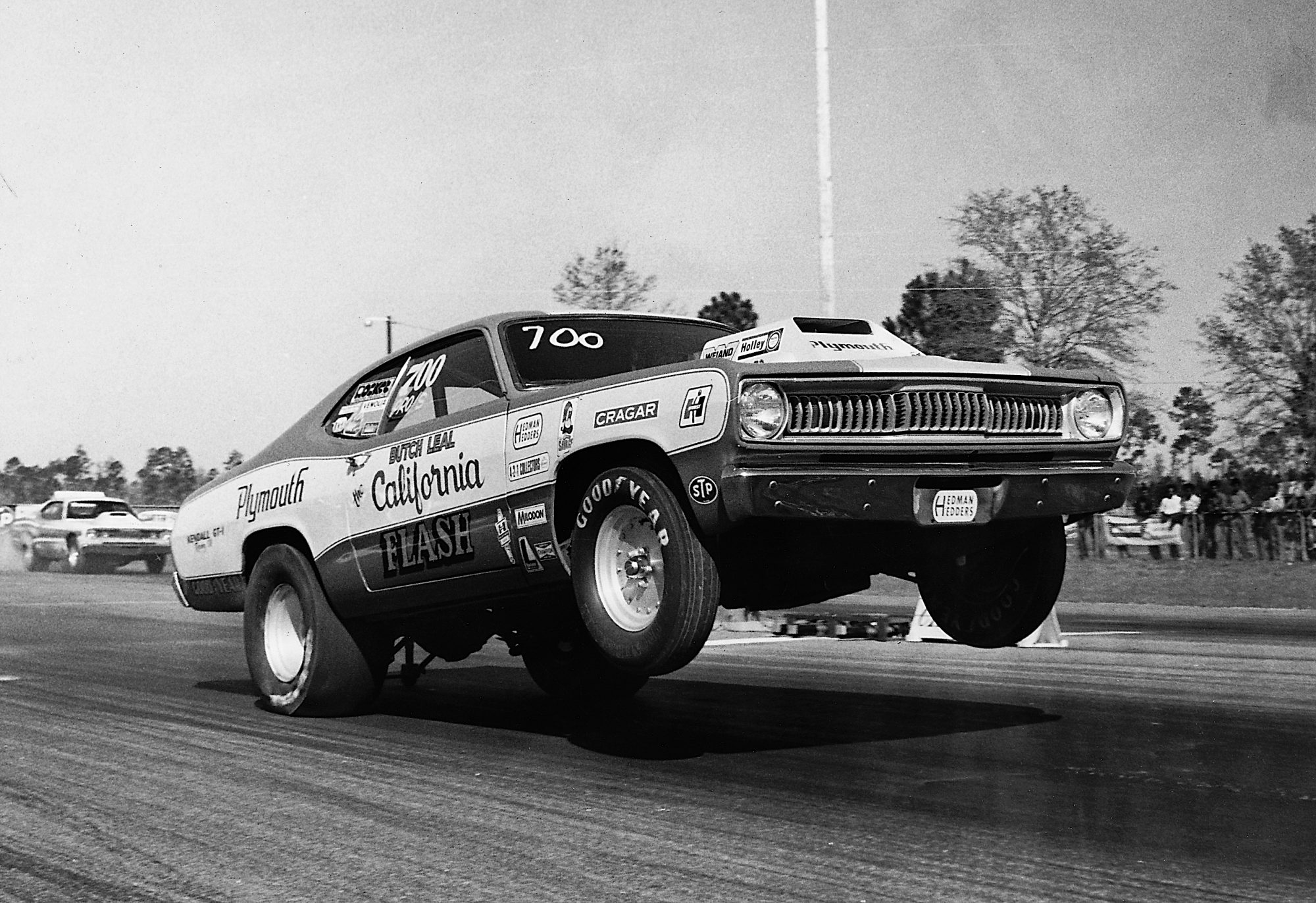 After two years of Dodge and Plymouth HEMI Pro Stockers putting the competition on the trailer, NHRA had enough. To equalize the field, the NHRA penalized the Mopar teams by added more weight to their car while adjusting the rules to give the Chevy and Ford entries a distinct advantage. Leal had Ron Butler build another tricked-out Pro Stock Duster for 1973 but it was a constant uphill battle for Leal and the other Mopar Pro Stock drivers. After two years of frustration, Chrysler racing boss Bob Cahill, along with Dick Maxwell and 426 HEMI Godfather, Tom Hoover, all agreed to have their factory teams boycott Pro Stock for the 1974 season. Once again, and almost a decade later, Leal was banging gears in a 1965 Plymouth A990 HEMI Super Stocker. "I was back driving a four-speed car and competing Super Stock handicap racing. This is the most competitive racing on the tree I had ever experienced, and I was competing against the best drivers. To quote Super Stock Magazine back in 1974, my 1965 HEMI Plymouth A990 Super Stocker was 'The most feared car in drag racing.' Rightfully so, as I won the 1974 NHRA Summernationals at Englishtown, New Jersey," commented Leal.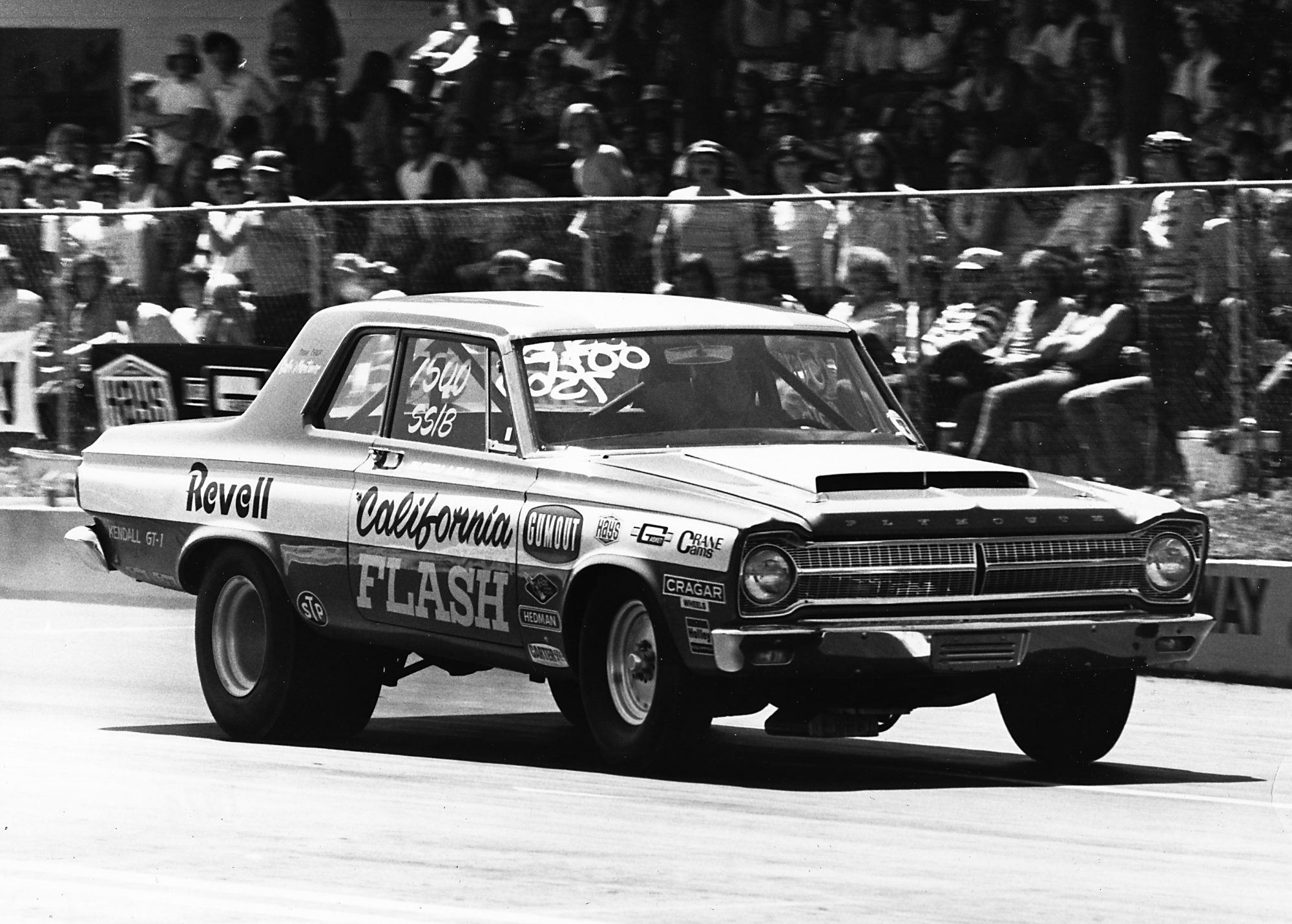 With NHRA still not willing to budge on their unrealistic rules that handicapped Mopar Pro Stockers, it was Leal who was once again in the right place at the right time. It was 1975 and Mopar had just launched Direct Connection. An innovative parts program designed for professional and amateur drag racers along with street enthusiasts. Mopar Direct Connection Parts were designed by Chrysler engineers specifically for Dodge and Plymouth vehicles. All the knowledge Chrysler has gained from years of competing in Super Stock and Pro Stock could now be applied to the weekend warrior looking to make his car faster with the right parts and technology. Mopar Direct Connection needed a spokesperson with the right credentials that could relate to fellow racers and street enthusiasts. "I met with Dick Maxwell and Dave Koffel from Chrysler's race group. They told me about the new Direct Connection parts deal and felt I would be a great ambassador for the program. We struck a deal and soon I was travelling to dealers across the country putting on tech clinics and seminars for the dealership part personnel, racers and enthusiasts," commented Leal. Prior to the announcement, Leal had built another Plymouth Duster to run in NHRA's B/MP class. It featured a de-stroked HEMI engine displacing 396 cubic-inches. Mopar also encouraged Leal to include a Dodge vehicle under his Direct Connection sponsorship, so he added a 1975 Dart Sport 360 Super Stocker and a 1970 440 Six Pack Challenger to his fleet while hiring other drivers to handle the chores of a multi-car team. Leal was even on the cover of the 1975 Mopar Direct Connection Catalog to help launch the new sponsorship.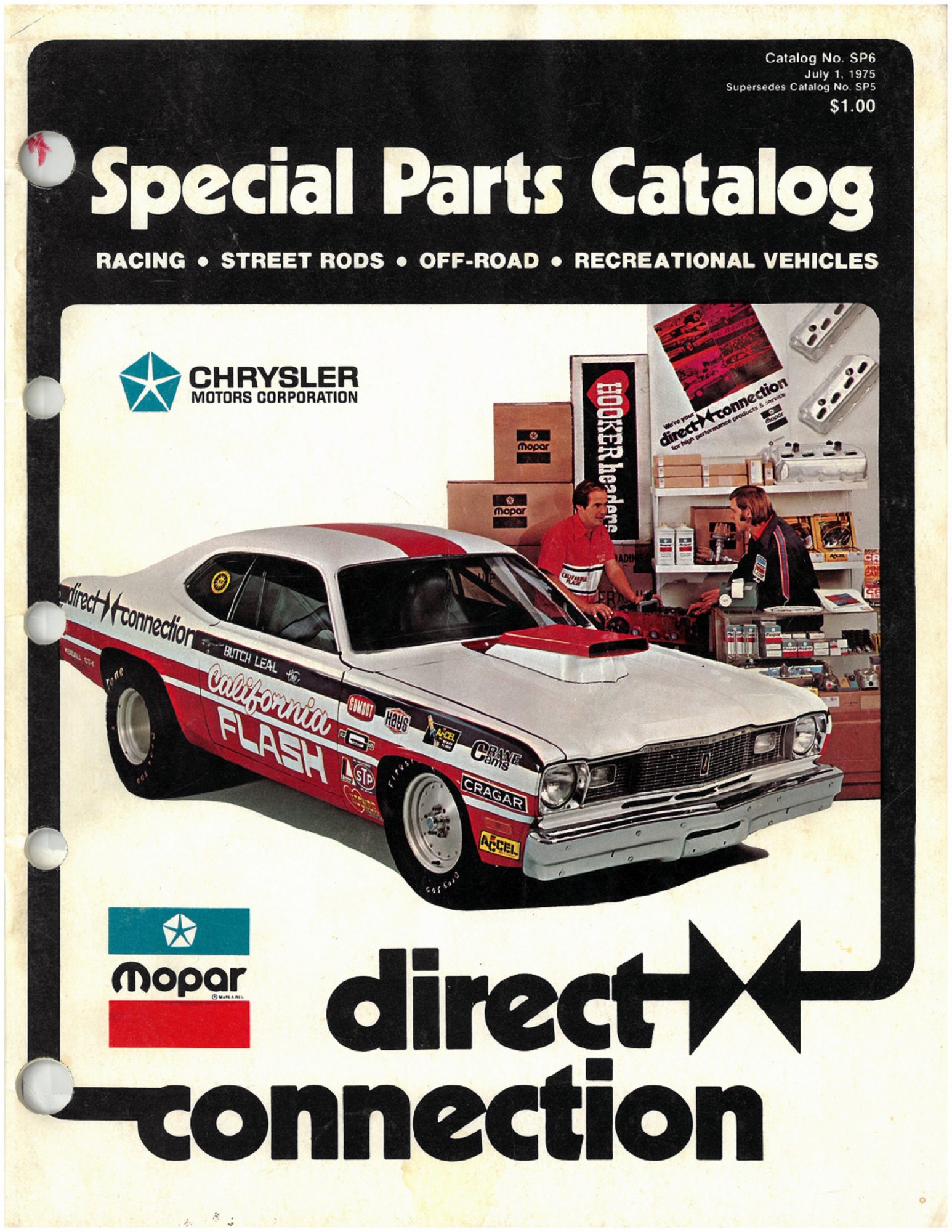 For three years, Leal ran his Direct Connection-backed racecars all over the country and won races, but with Chrysler on the brink of bankruptcy by the late 1970s, Leal's sponsorship ended in 1977 and his last racecar under the Mopar Direct Connection banner was a Plymouth Arrow running the NHRA B/Gas class with a de-stroked 426 HEMI engine displacing 396 cubic-inches. Leal would continue to drag race for almost two decades with other auto manufacturers, but he'll always be known for his on-track success of powershifting past the competition and winning races in fast HEMI Super Stockers and Pro Stockers. Leal also used his hands-on racing experience to help guide thousands of diehard enthusiasts to make their Mopar vehicles run faster and hook harder during the 1970s. For these reasons, Butch Leal will always be the California Flash and Mr. Direct Connection! Check out these cool vintage images of Butch Leal and his HEMI engine-powered Mopar racecars through the years.
Photo credit: Tim Marshall

Photo credit: Norman Blake
Comments
Comments