Qualifying Under the Lights Following Rain Delay at "Mopar® Express Lane NHRA Midwest Nationals Presented by Pennzoil" Adds to Championship Challenges
2 years ago Gallery Racing
With just four events left in the 2020 National Hot Rod Association (NHRA) Drag Racing Series season, Mother Nature made things a little more interesting for qualifying at the Mopar® Express Lane Midwest Nationals Presented by Pennzoil.
Intermittent rain throughout the day delayed on track activities at World Wide Technology Raceway for seven hours and limited Funny Car and Top Fuel classes to just one qualifying session in cool 58-degree Fahrenheit temperatures on Saturday night under the lights.
Challenging track conditions and the resulting shake-up to the nitro elimination ladders heading into race day will almost certainly further enliven battles for world championship titles for the Mopar Dodge SRT® entries in both Funny Car and Top Fuel.
Funny Car qualifying saw just two of 16 entries make clean runs in cool conditions, with all four Don Schumacher Racing (DSR) Dodge Charger SRT Hellcat pilots finding it difficult to get the traction needed to make it down the lane.
Points leader Jack Beckman, who has won twice at St. Louis (2012 and 2016), was the highest seeded of the HEMI®-powered DSR teammates with a fifth place position on the eliminations ladder with a 4.750 seconds pass at 185.03 mph aboard his Infinite Hero Dodge Charger SRT Hellcat. He will be paired with Blake Alexander for the opening round.
Matt Hagan, returning to the track in the familiar blue and white Mopar paint scheme this weekend after five events with the Dodge Charger SRT Hellcat Redeye, qualified right behind Beckman in the sixth spot with a 5.105 second/148.15 mph pass and remains just a handful of points behind him in the points battle as well. He will have Bob Bode as his first round opponent.
Tommy Johnson Jr., who sits third in points with his MD Anderson Dodge, qualified eighth with a 7.220 sec./118.97 mph pass for a first round match against Terry Haddock.
A four-time winner at St. Louis (1997, 2005, 2007, 2017), Ron Capps remains in the championship hunt after his win last weekend at the Gatornationals to put him fourth overall, but will have to battle from a 14th place on the eliminations ladder on Sunday starting his day against No.3 seed Cruz Pedregon.
In Top Fuel, Leah Pruett was looking for traction both on the track for her blue and white DSR Mopar dragster in qualifying as well as in the championship. Seeking her first win of the season and a chance to move up from third place in the points standings to challenge leader Steve Torrence and second-place contender Doug Kalitta, Pruett peddled her way to a ninth place seeding with a 4.310 sec./249.07 mph drive to stage next to Pat Dakin for the first round of action on Sunday.
While Factory Stock Showdown didn't get to take to the track on Saturday as a casualty of weather delays, the Sportsman class did previously get a qualifying session in on Friday evening in which the Mopar Dodge Challenger Drag Pak duo of Mark Pawuk and Leah Pruett made the best of the cool and quick racing conditions.
Coming into the weekend second in the FSS championship rankings, Pawuk took his Empaco Equipment Dodge Challenger Drag Pak on a stellar run down the track for a 7.814-second pass at 175.48 mph, setting track records for both elapsed time and speed to earn a provisional No. 1 qualifier position which, without a second session on Saturday, secured his position atop the eliminations ladder. Pawuk reset his own track records from 2019 and garnered his second top qualifier position at St. Louis after earning the first of his FSS career in 2018.
After a trio of runner-up finishes, Pawuk is hoping to finally break through into the win column with his Mopar Drag Pak by making his way through eliminations starting with first round match-up on Sunday against Arthur Kohn.
"It's been since 2001 since I won an NHRA national event, and I'd love nothing more than to get my first win in my Empaco Equipment Mopar Dodge Challenger Drag Pak at our sponsors' event," said Pawuk. "It's great that we qualified No. 1, but I would have loved to have gotten a second shot down the race track just to back up our other run and get more confidence for Sunday. It is what it is. Unfortunately, the weather seems to be against us this year. It looked like it would clear and NHRA did their best to dry the track but it kept spritzing and with it being so cool out today we're going to have to go into race day with just one run. We'll do the best we can and hopefully go some rounds tomorrow.
"Mopar recently debuted the new Drag Pak, and it sold out in 18 minutes," added Pawuk. "I'm really looking forward to getting into the new 2021 car, but I tell you what, I'll take my old baby right now because she's running awfully good"
Joining her Mopar Drag Pak teammate in the top-half of the FSS elimination ladder is Pruett who posted her own sub-eight second run to put her in the seventh seeded position. Her solid 7.955-second pass at 172.32 mph will see her line up next to Lee Hartman for her first round match-up on race day. Elimination rounds for the Mopar Express Lane NHRA Midwest Nationals Presented by Pennzoil are scheduled to begin at 9 a.m. on Sun., Oct. 4, with the television broadcast on FS1 beginning at 2:30 p.m. ET featuring live coverage of the final rounds.
Comments
Comments
Previous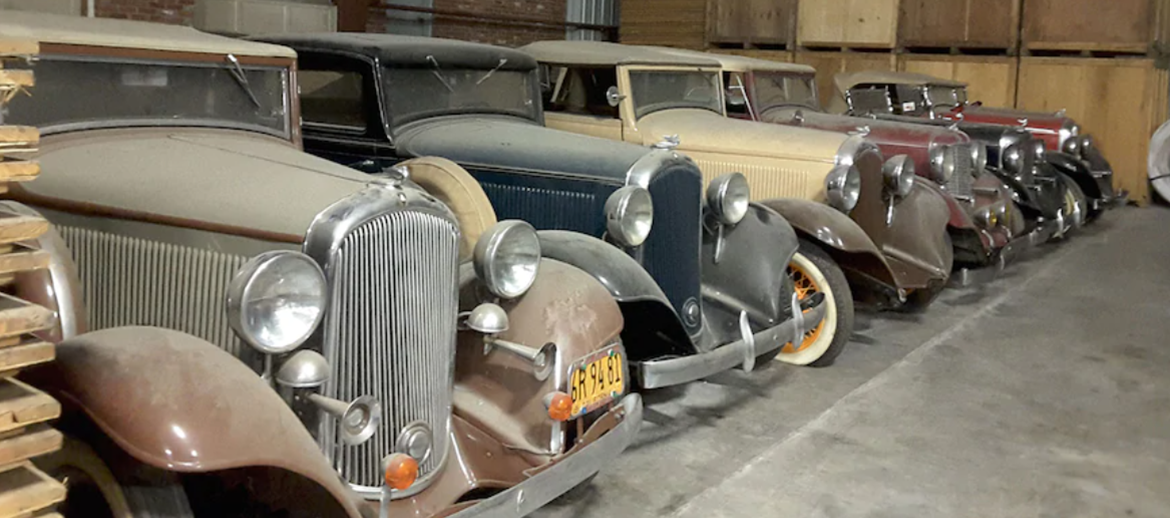 Next