Behind Victory & Defeat: Dustin Heim
2 years ago Racing
Title: Assistant Crew Chief
Team: Ron Capps' NAPA AUTO PARTS Dodge Charger SRT® Hellcat
If you were to ask the 18-year-old me, a kid from a small town in Nebraska, where I'd be at 36, I definitely wouldn't say, "talking about my race career with DodgeGarage.com."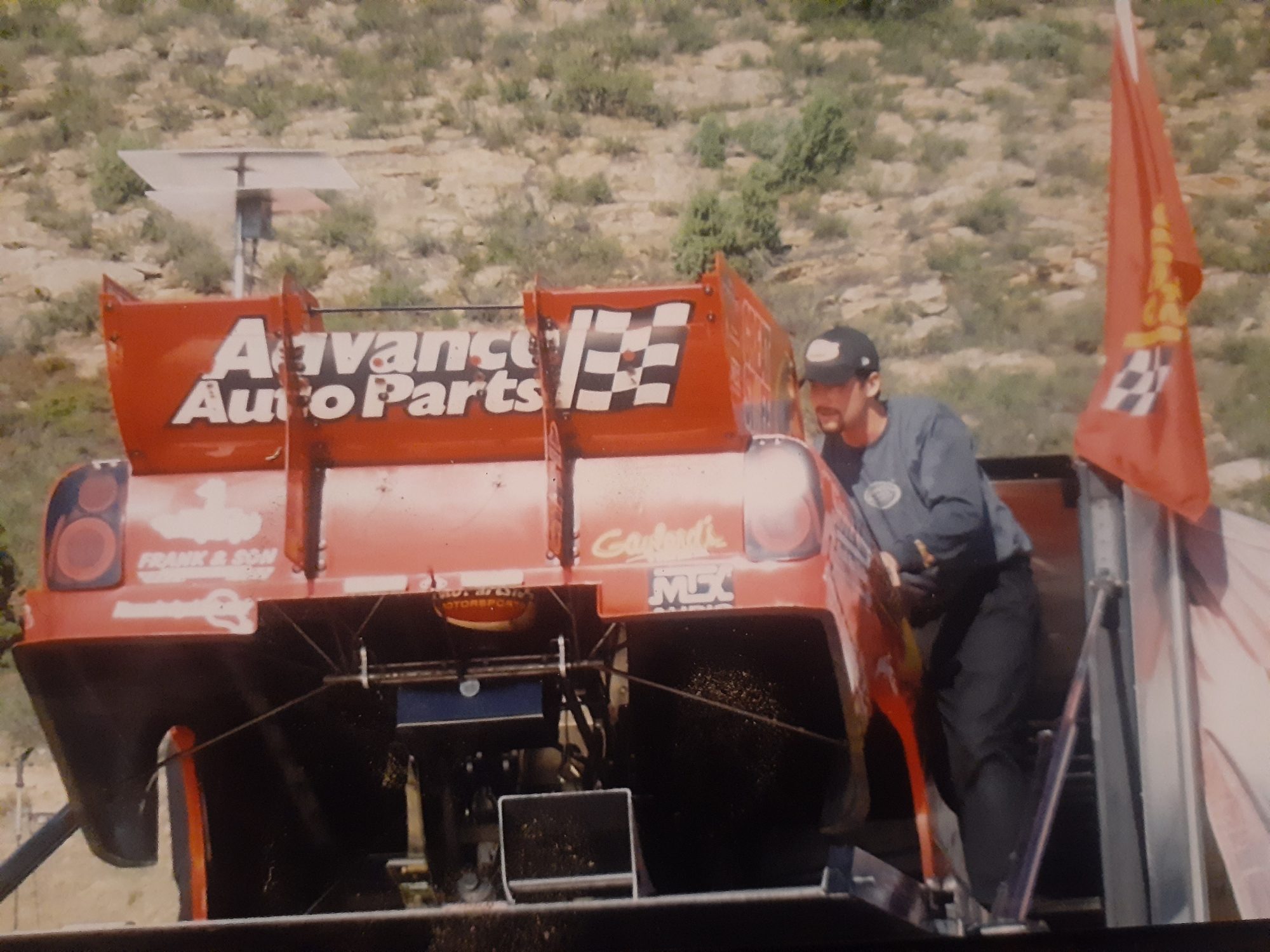 It all started way back in the late '90s/early 2000s, when my dad took me and my two older brothers to an NHRA race in Topeka, Kansas, for the weekend. I had grown up watching NHRA races on TV, but never could have imagined what it was like to see these cars in person. I was hooked from day one and I don't know how, but I knew I was going to be a part of Top Fuel racing one day.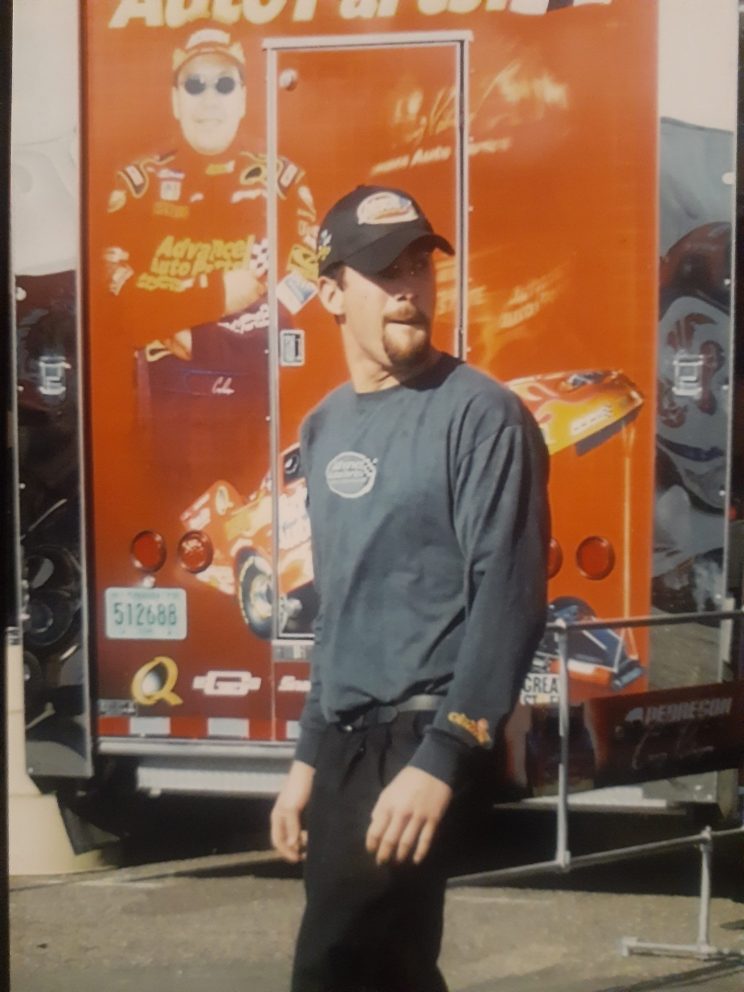 I started sending out my resume before I even graduated high school. While waiting on a response, I worked construction to pass the time and make ends meet. I worked that construction job for a year before I heard back from anyone. The race team ended up going with someone else for the job, but at least I knew my resumes were going through!
Finally, in the summer of 2003, I got a call to interview with Doug Herbert in Denver.
My girlfriend and I drove out for the weekend and made a vacation out of it. I still talk to Ron Douglas, the Crew Chief I interviewed with. He likes to remind me that the only reason I got the job was because I had a good-looking girlfriend!
When I was 19, I quit my construction job, loaded up my truck and met the Herbert Racing team at the US Nationals in Indianapolis. I didn't have a dime to spare so I slept in my truck in the parking lot of the hotel. 17 years later, I have to say it was all worth it!
I worked with Doug Herbert Racing from 2003 to 2004 before I moved over to Cruz Pedregon Racing from 2004 to 2009. In 2009, I made the move to Don Schumacher Racing and have been here ever since.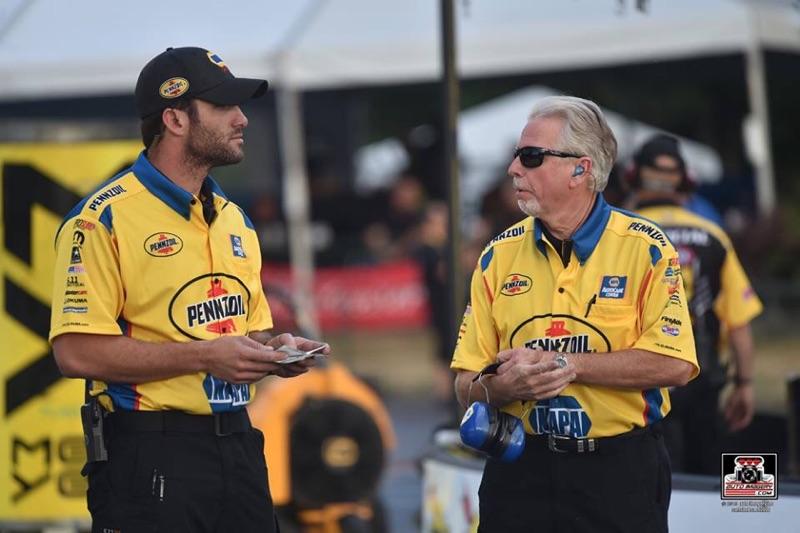 Drag racing is an incredibly unique job. It would be hard to duplicate the skills you learn at any 9-5 job. You could be working on the semi-truck hauling the racecars on the side of the road at 3:30 a.m. trying to make it to the race, and within 72 hours be standing in the winner's circle drinking beers with this great group of guys that you live with, work with, travel with, fight with and have become family with. Outside of racing, I'm not sure of another career where you can say all of that.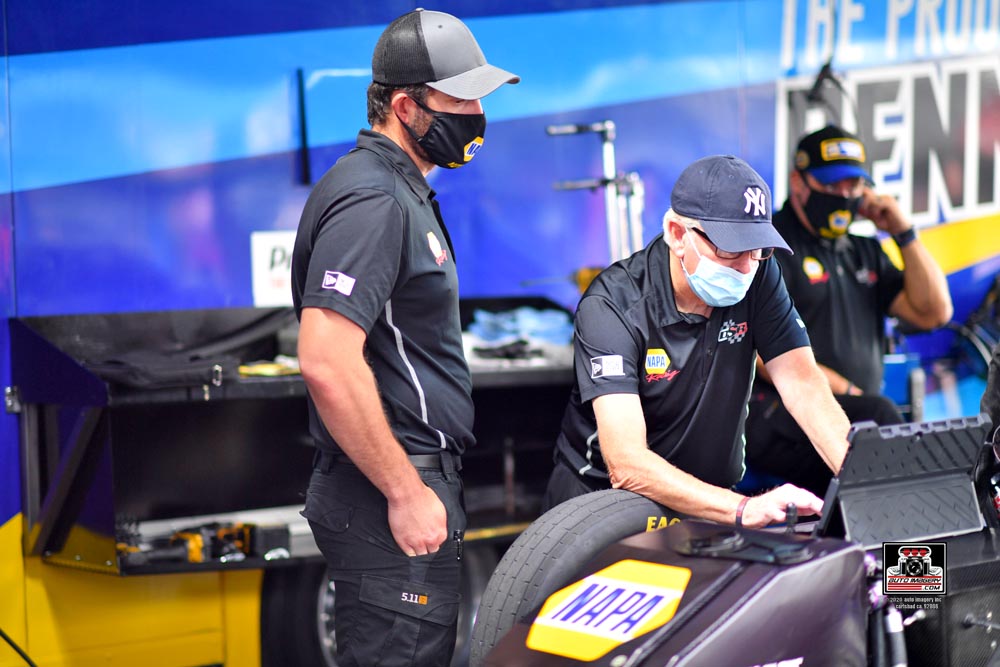 Drag racing makes you see skills in a different light. Cleanliness, organization and hard work are always at the top of the list. Without those, it's going to be hard to succeed on a team.
Being away from family, friends, spouses and kids can be really hard on a person and puts a strain on relationships. Fortunately for me, I have a family and girlfriend, Vanessa, who have been standing beside me throughout my entire racing career.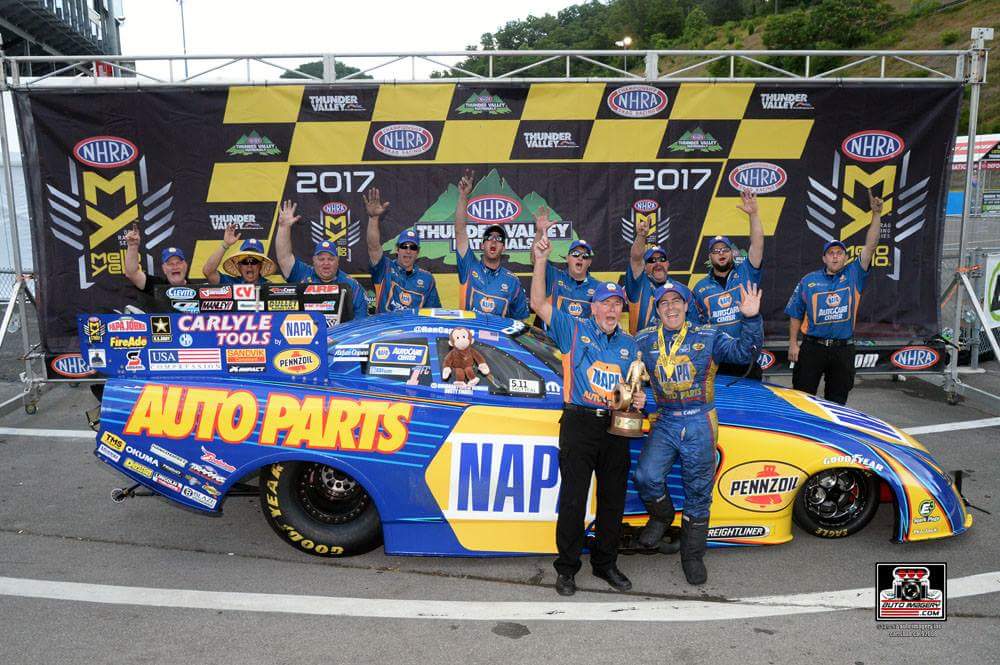 Maybe someday I'll be able to put on a fire suit and helmet and make a pass or turn some laps in a late model. But for now, the everyday challenge of making a fuel funny car run has hands down been the most fun I've ever had. I love being challenged and pressured. It takes every bit of the 10 of us working together pulling in the same direction and putting in the hours. The very old saying about "there's no 'I' in team" can't be truer than when Capps turns that 4th win light on a Sunday. It takes a team.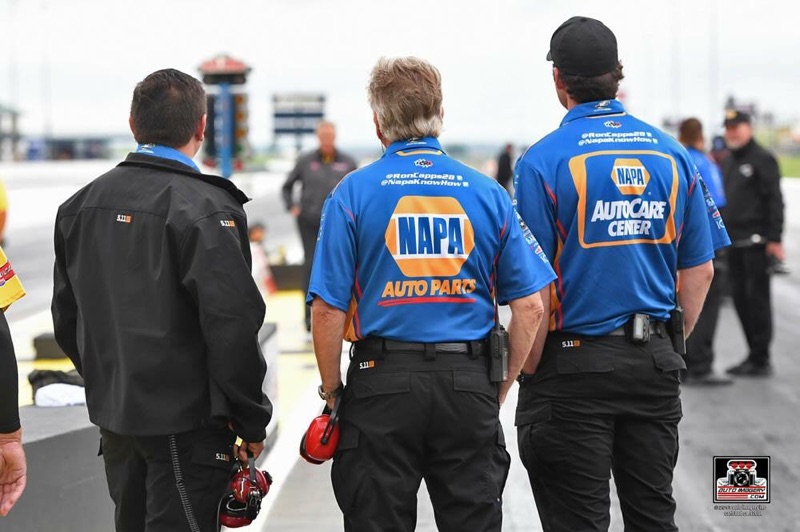 Comments
Comments