Behind Victory & Defeat: Neal Strausbaugh
2 years ago Racing
Title: Co-Crew Chief
Team: Leah Pruett's Mopar® Pennzoil Top Fuel Dragster
I went to my first drag race with my dad when I was 9 years old, and from that day on, I was a huge drag racing fan and I knew I wanted to make a living in racing.
During my senior year in high school, I applied to college, but also sent out 75 resumes to different race teams. I didn't hear anything back until I sent off my deposit check for college housing, when I finally got a call from a race team owned by Chuck Etchells.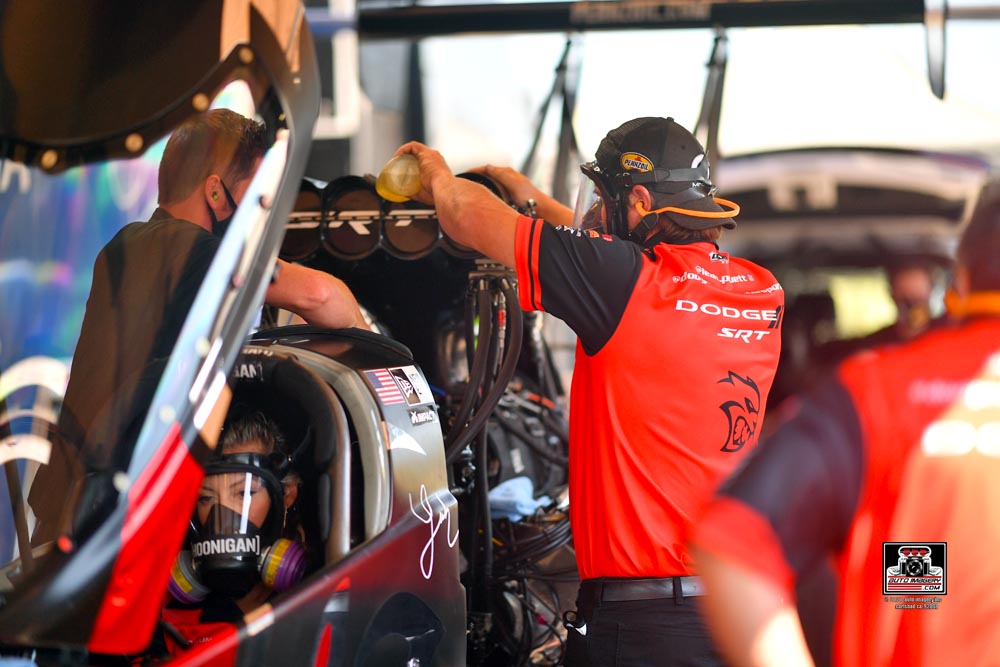 I was thrilled. I graduated from high school mid-year – I missed my prom, graduation and all the parties so I could go out and chase my dream.
There was a flip side, too. I grew up in Illinois and had never spent more than two days away from my family. With not much notice, I packed up and left home to go out into this big grown-up world. Two of my teammates literally picked me up at a truck stop one night to go to Arizona and start my new life.
Looking back, it was crazy! I drove through the night with two strangers. I had no idea what to say or do. It was a very uneasy way to start my career. When we got to Arizona, I was in for another few reality checks.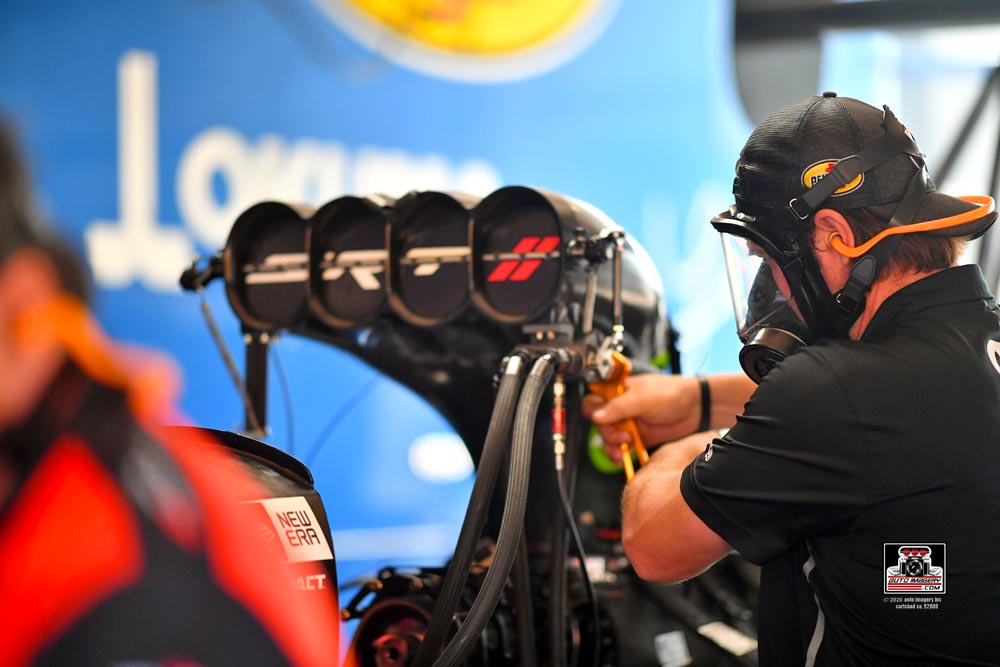 From the outside looking in, I figured all the mechanics hung out by the pool all day until race time. As if the only time the crew guys worked was at the race! I didn't realize how much work we had to put in before the weekends. I was homesick, but we were so busy and traveling all over the place, that I couldn't go home for a visit.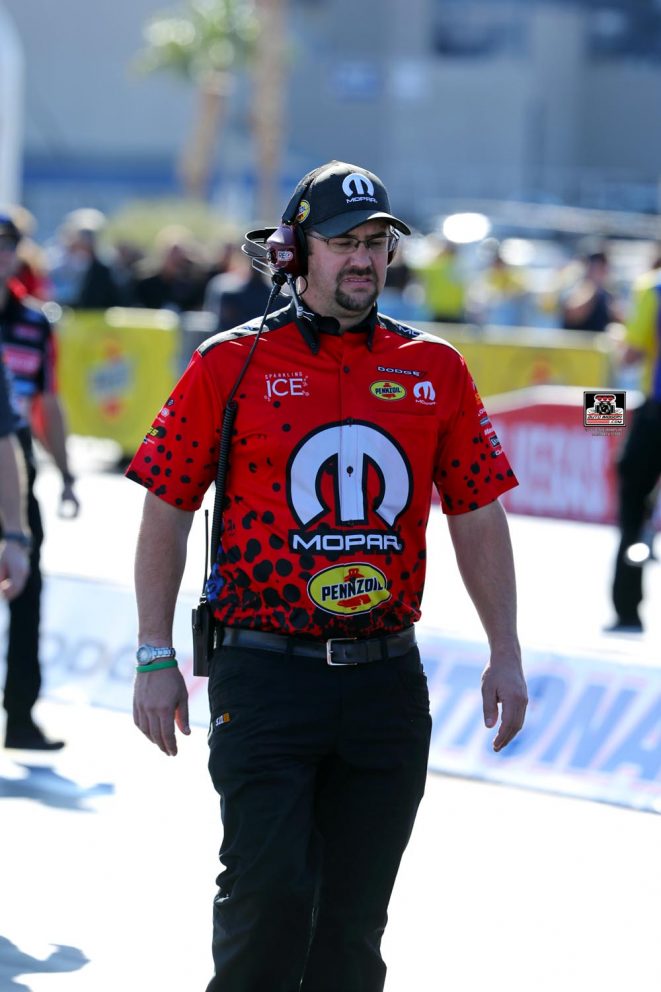 Thankfully, the passion for racing never left and I was lucky enough to get my feet wet with three other teams before I went to Don Schumacher Racing.
When I got the job at DSR, I was working for Don Prudhomme. Prudhomme went out of business and my manager, Mike Green, secured a job working for DSR. Shortly after Mike started working at DSR, he offered me a job working beside him.
DSR treats us right and has absolutely exceeded my expectations. We get everything we need to have the performance to win, and I've been able to work with some of the best drivers there have ever been.
Tony Schumacher puts winning into every speech and has a purely magical attitude.
There's no one like Leah Pruett. No one I have ever worked with can compare with her work ethic. She will stop at nothing to get issues figured out and is always willing to dig deep to win. I have been so lucky to work with people like Tony, Leah, Tommy Johnson Jr., Cory McClenathan and Jack Beckman. Looking back, I sure am glad that homesick kid decided to stick it out.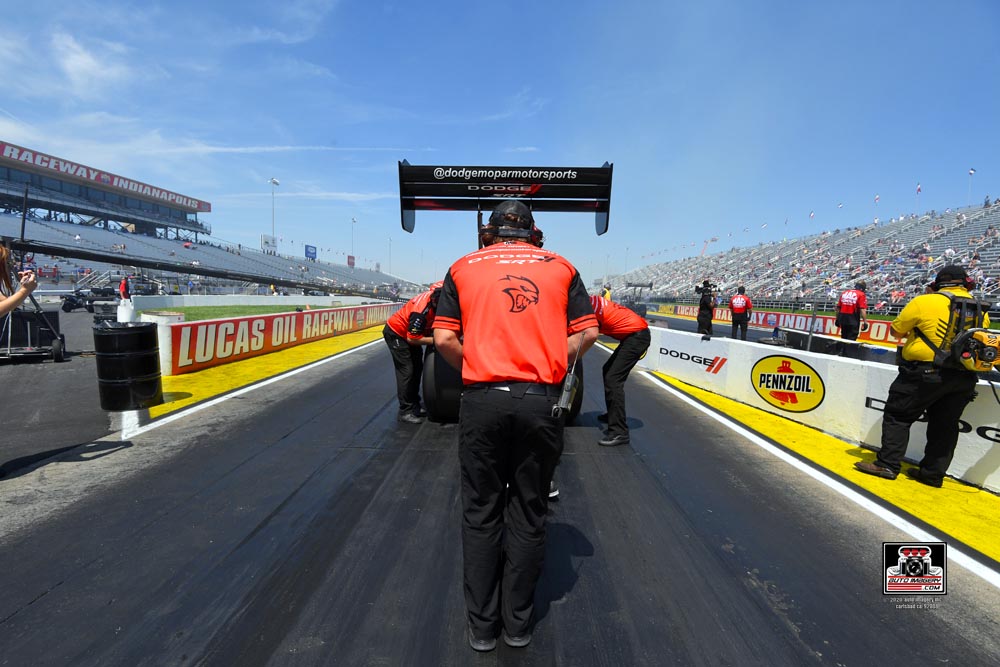 Comments
Comments
Previous