Racers to the Staging Lanes – NMCA is Ready to Rock!
2 years ago Racing
The climate will be getting even hotter in Florida this weekend as the season-opening NMCA Muscle Car Mayhem race will take place at Bradenton Motorsports Park March 19-21. With many snowbird racers coming to the sunshine state to burn rubber and run some fast ETs for the first time this year, the pits will be packed and humming with numerous racecars competing in many classes. One of the many categories that compete at all six NMCA events throughout the season is the Dodge//Mopar® HEMI® Shootout.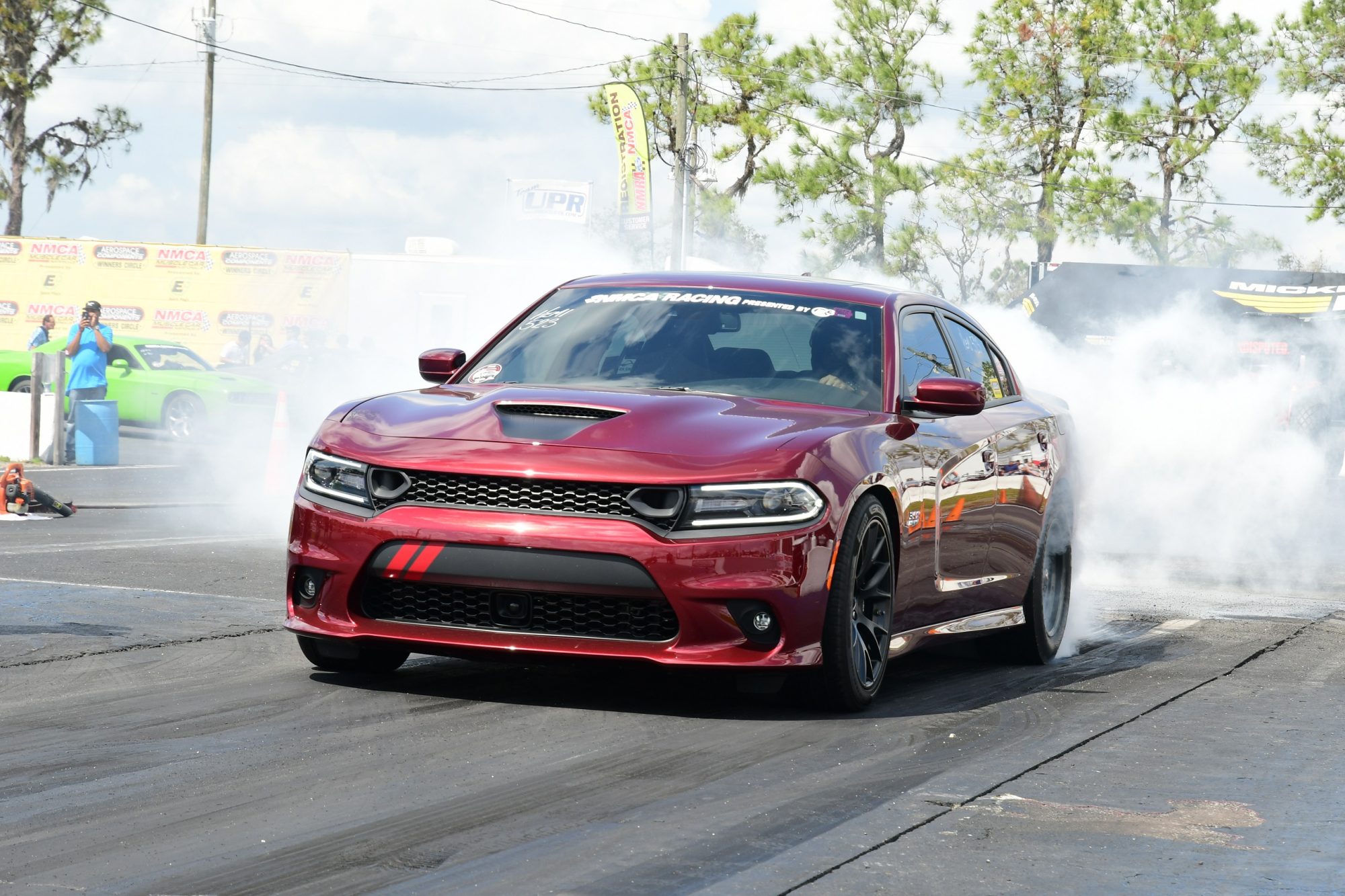 If you're new to NMCA, the Dodge//Mopar HEMI Shootout allows owners of 2005-to-current Gen III HEMI engine-powered Dodge Challengers, Chargers, Magnums, Chrysler 300s, Jeep® Brand vehicles and even Ram trucks to race for FREE at NMCA events. Dodge//Mopar will comp your entry so you can enjoy the amazing performance of your modern muscle car in a fun, safe environment. It's open to the first 75 vehicle owners to register and good for one (1) complimentary car and driver race credential valued up to $175.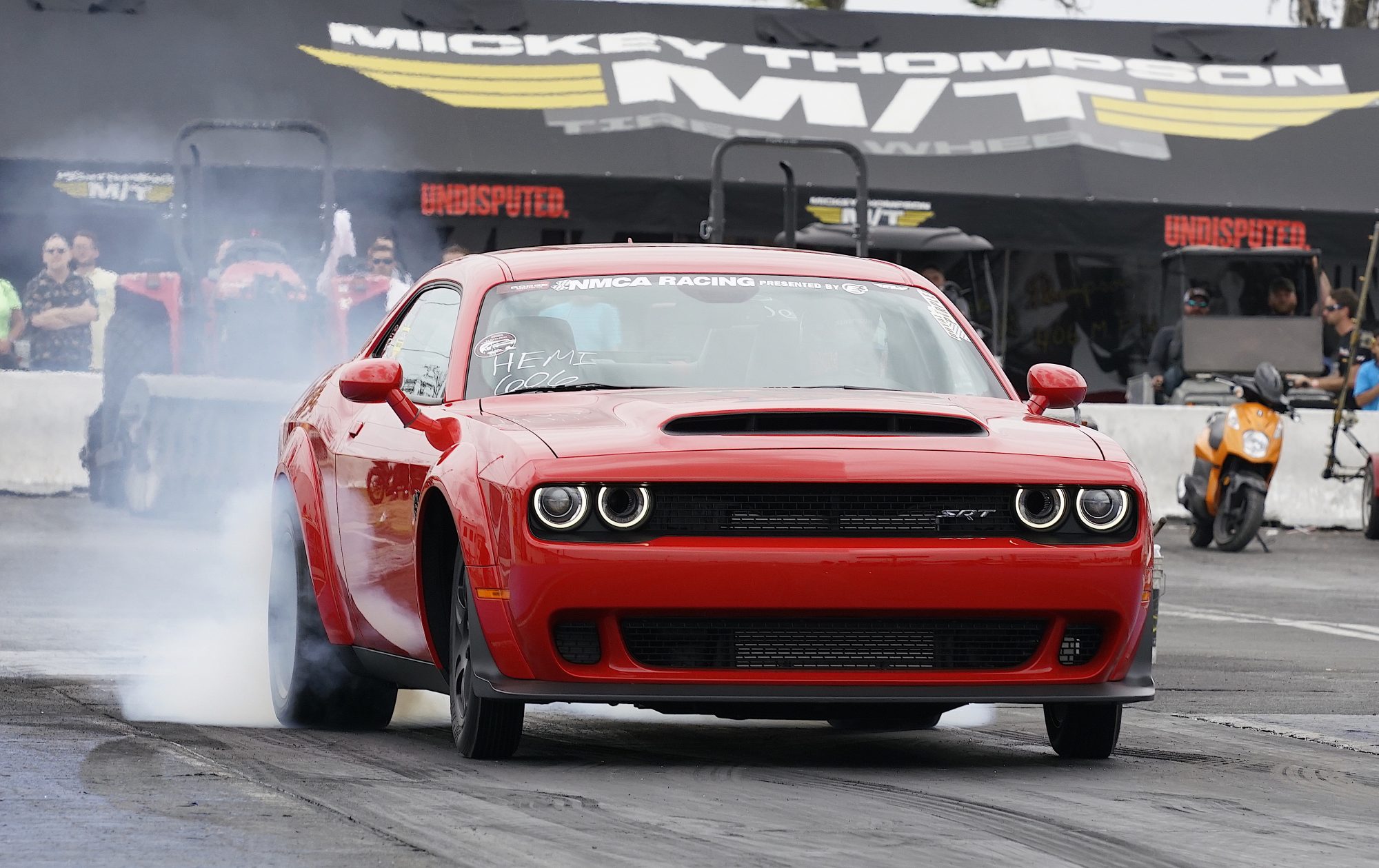 "We are thrilled to welcome back the Dodge//Mopar HEMI Shootout to the NMCA in 2021, the vehicles and their owners are an exciting and enthusiastic group. The NMCA was built on street car drag racing and the late-model HEMI group represents the core of grassroots drag racing. It is the quickest growing segment in NMCA for good reason, the vehicles offer exceptional performance and their owners love drag racing," said Steve Wolcott, President and CEO of PRO MEDIA.
"New for 2021 are increased NMCA customer service/racing officials to help guide HEMI competitors throughout the weekend. Our race schedule is consistent with the start in Florida March 18-21 at Bradenton Motorsports Park before moving north to Atlanta Dragway April 8-11. We head east to St. Louis to the World Wide Technology Raceway May 13-16 for the biggest street-legal drag race of the year, the Super Bowl of Street-Legal Drag Racing. The summer months will be spent in Michigan and Ohio. First at the scenic US 131 Motorsports Park (Martin, Michigan) July 22-25 before we head over to the world-class Summit Motorsports Park in Norwalk, Ohio, August 26-29. The season concludes at the historic Lucas Oil Raceway, just outside of Indianapolis, September 23-26."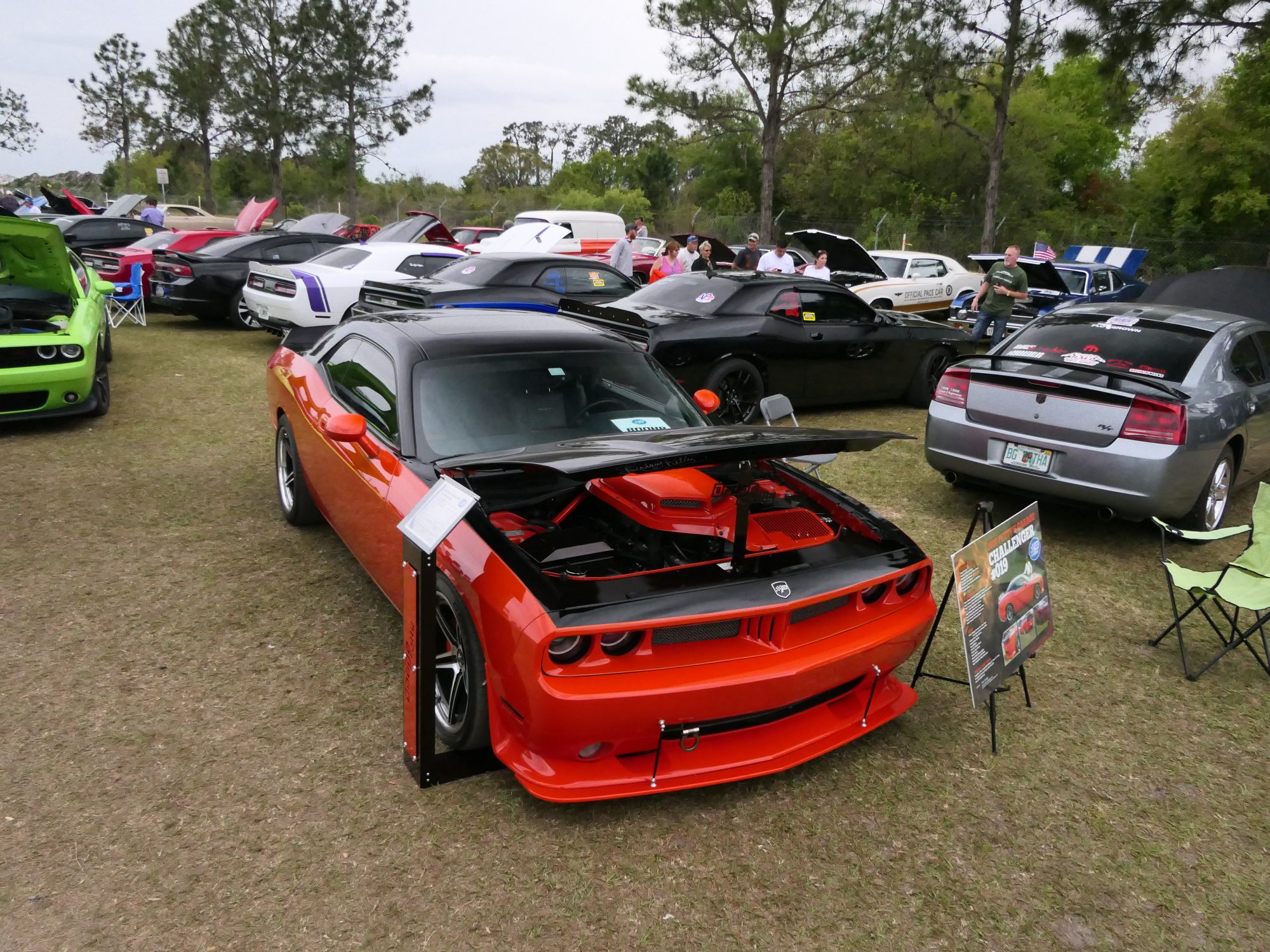 Now in its third year, the NMCA Dodge//Mopar HEMI Shootout has been gaining traction not just among the enthusiasts, but also in the aftermarket as more performance companies are offering go-fast parts to enhance the performance of these already potent vehicles. "We love how the aftermarket has embraced the GEN III HEMI engine with incredible upgrades that show-off the engine platform's capabilities. Our events offer a wide-variety of categories, from late-model Dodge Challenger drag cars producing 2,200 horsepower, to stock production showroom cars that compete in the Dodge//Mopar HEMI Shootout," said Rollie Miller, General Manager and National Event Director of the NMCA Muscle Car Nationals.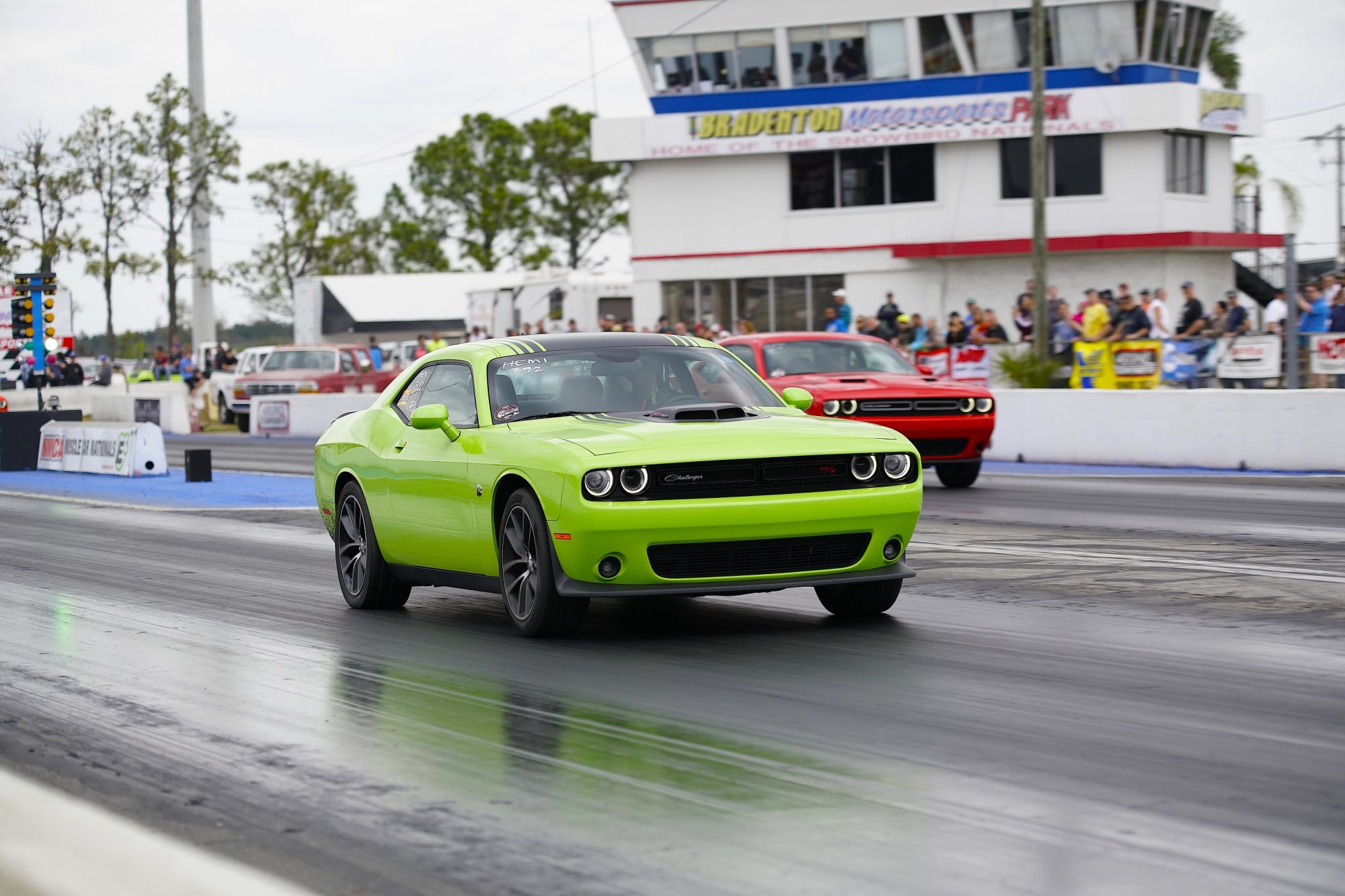 If you're in Florida this weekend and feel the need for speed, drop the family off at a theme park and head straight to Bradenton Motorsports Park. No need to stand in a long line for a thrill ride when you can burn some rubber and go wide-open down the drag strip in your own HEMI engine-powered machine!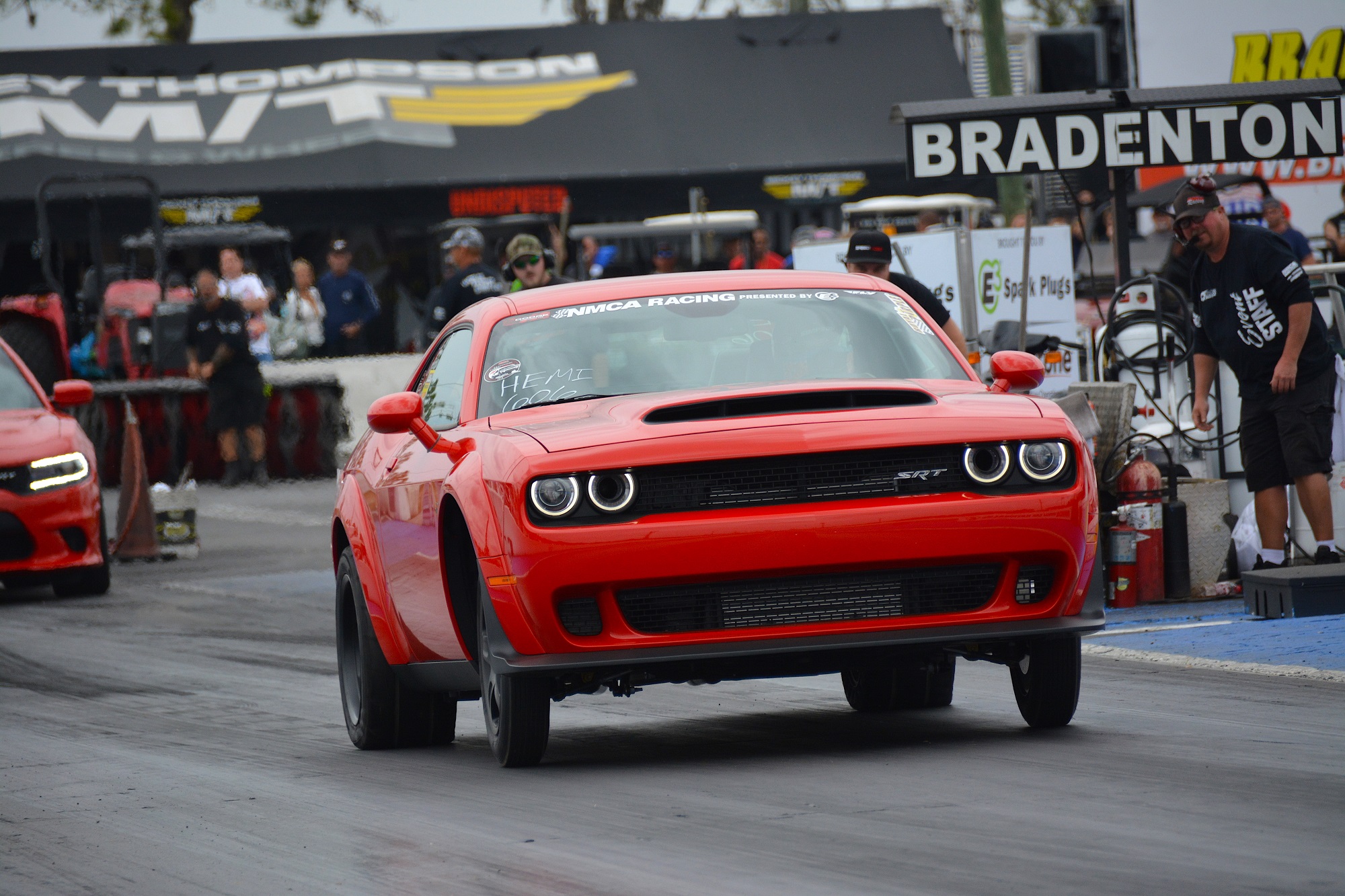 Comments
Comments