Women Drag Racers in History: Neichaun Tatum
2 years ago Racing
MOVE OVER FOR "MS. MOPAARR!"
While most of her peers are driving SUVs, CUVs or just plain boring cars, Neichaun Tatum's 2013 Dodge Challenger R/T stands out among the sea of drab-looking automobiles that have the personality of a soap dish. Monday through Friday, she's a VP & Controller at Capital Automotive Real Estate Services, Inc. in Virginia. When the weekend rolls around, she's hammering her Challenger R/T to sub-10-second runs at numerous East Coast drag strips. How this single mother of two teenage kids came to buy, show and race a fast Dodge is an interesting tale.
"I got into racing a bit later than most, not having ever been to a track until my 30s. I had heard of NASCAR growing up, but never paid it too much mind and the idea of drag racing as it was something that had never crossed my mind. In high school, I was into mostly Mustangs, but then my passion changed and I was getting into Jeeps. I remember always being entertained whenever I could catch The Dukes of Hazard on the television, and who didn't want to be Daisy Duke helping out the boys," smiled Neichaun.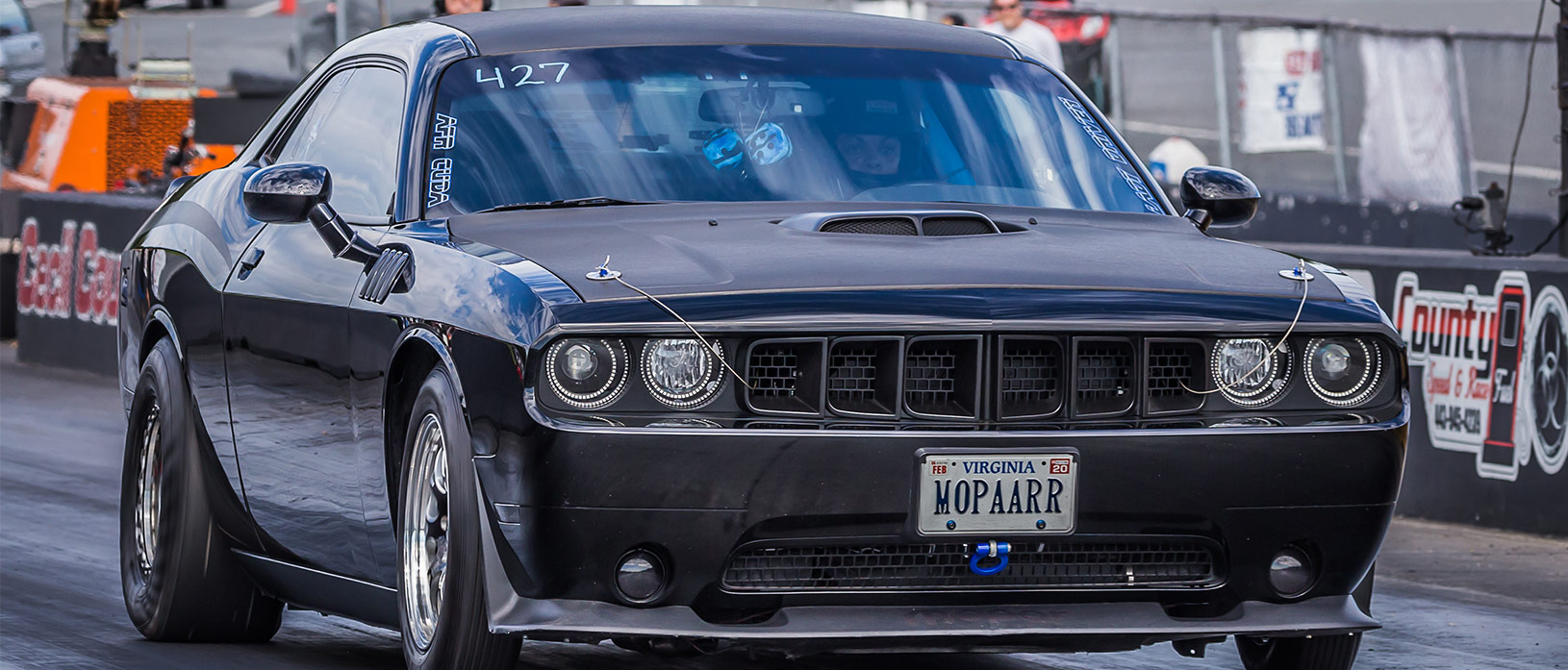 Many years and a few Mopar® vehicles later, Neichaun finally bought a 2013 Dodge Challenger R/T. Like many enthusiasts we've spoken to over the years, her car started out as a show car with cosmetic modifications, but it slowly morphed into a racecar. Her common theme during the journey of modifying the HEMI® engine, trans and other driveline components was "Why Not?" With that, Neichaun's Challenger R/T packs a powerful punch with its 392 cubic-inch HEMI V8 engine that has been modified with an aftermarket supercharger, crank, rods and pistons. To take advantage of the increased air and fuel flow, Thitek cylinder heads, a custom ground camshaft and a pair of American Racing long tube headers give the already potent HEMI engine more power throughout the whole RPM range. Neichaun's best pass was 9.92 seconds at 137 mph during a race in Atco, New Jersey, but she knows there's a lot more left in her fast Challenger. But hanging out at the drags is more than just going fast. It's also about community, friendship and meeting new people, of the female persuasion, that share the same gearhead passion as you do.
"I have met several phenomenal women along the way both at car shows and racing events. During my early days of being involved in the hobby, it was encouraging to see women being more active in organizing events, having their own trucks and cars on display, and being so encouraging. I eventually hung out with them so much and wanted to help out. That's when I began working with the Moparpalooza event organizers. At the show, I met a very impressionable family showing off their Dodge Challenger and Ram Pickup Truck. What was cool is they were teaching their school-age daughter so much about these awesome vehicles," said Neichaun.
As Neichaun's Challenger became more of a racecar, she found more women also participating at the drag strip. Unlike at car shows where it became more and more common to have a "Female" category, the races she attended for the Modern Street HEMI Shootout Series doesn't break the categories up by gender. The class she competed in was pure and simple, either you defeat the racer in the next lane or you're going home early. "I never felt at a disadvantage, and the folks always welcomed the competition, or maybe just thought it would be an easy win, but regardless, it was usually a great time; yes, even when pushing the limits breaking stuff. My fellow racers at HHP (High Horse Performance) have come through many times to save to day when I've left parts on the track," laughed Neichaun.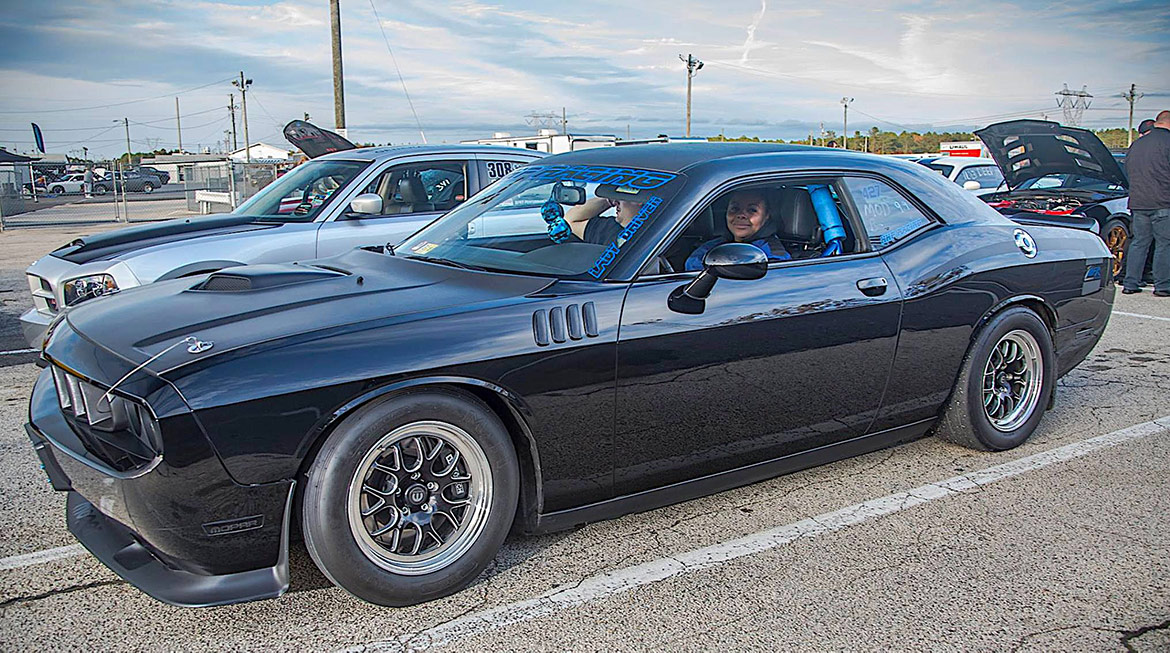 When Neichaun's not at work, raising her kids or tearing it up at a drag strip, she finds time to relax and watch many cool car-themed TV programs on cable and even on YouTube. "I'm fortunate to be able to witness some pioneering women in motorsports. It's been great watching and learning from Bogi of the show All Girls Garage. It is very encouraging seeing a woman on TV explaining the mechanics, as well as learning about her programs to help women be more knowledgeable in the industry. Another one of my favorites is Ava's Mopar Moments, I am always in awe of some of the people, places and vehicles that Ava is able to capture a moment with," commented Neichaun.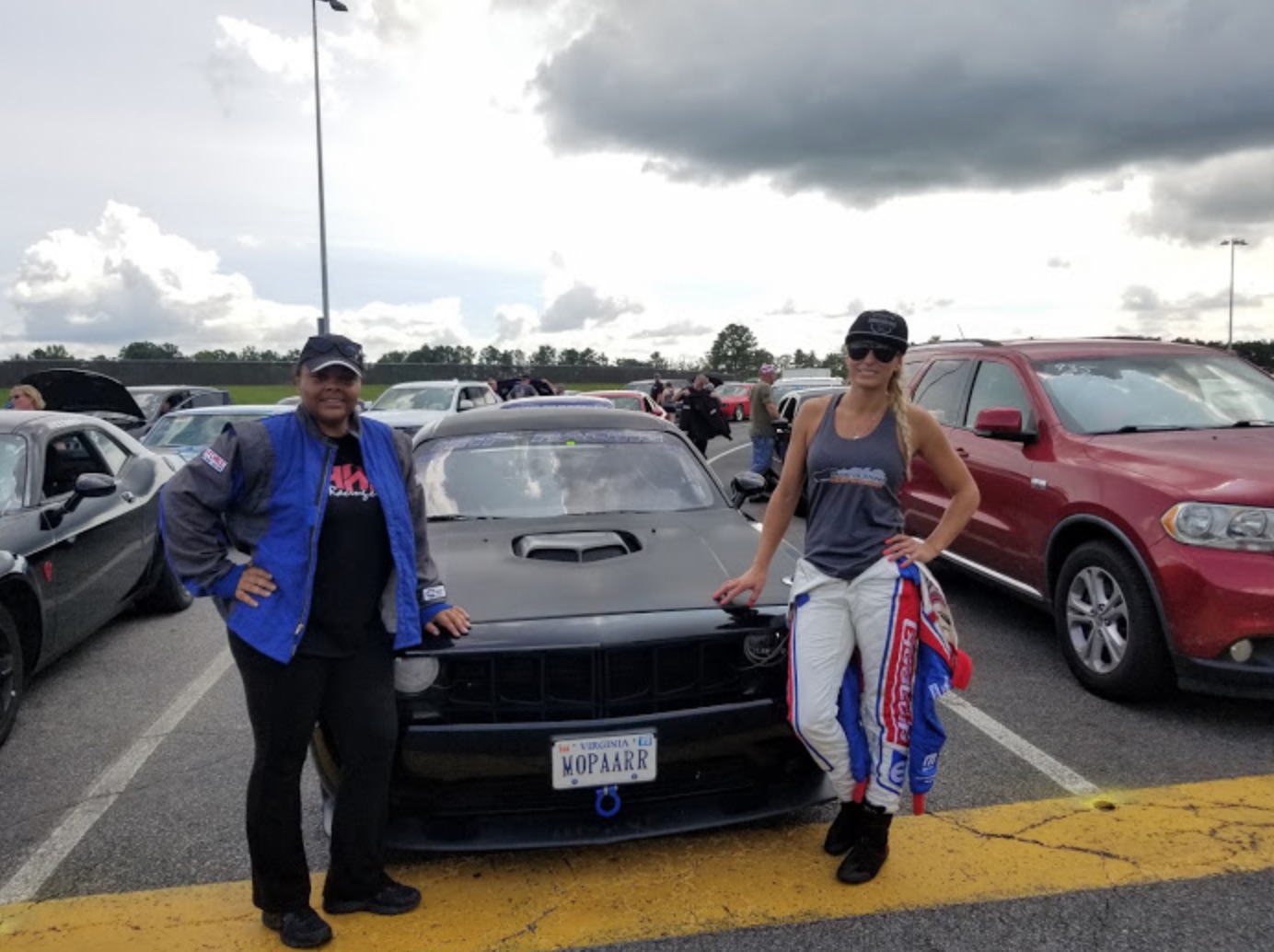 "I think my greatest insight into women in Mopars has come from diecast and memorabilia collecting. My collection. which started as a few signs and diecasts I found in the store, has taken off to encompass one full level of my home. As my collection grew and I began looking for older models, my interest got peeked into looking for diecasts of the women drivers. My first collectible was Leah Pruett, who I have had the pleasure of meeting and proudly display my picture with her, but there had to be more! Who were the trailblazers in the '60s and '70s? Judy Lilly, Miss Mighty Mopar, whose diecast replica I recently acquired, and Shirley Shahan, the DRAG-ON-LADY, who I just recently began learning about and hope to get a diecast of her HEMI Belvedere or Dart," said Neichaun.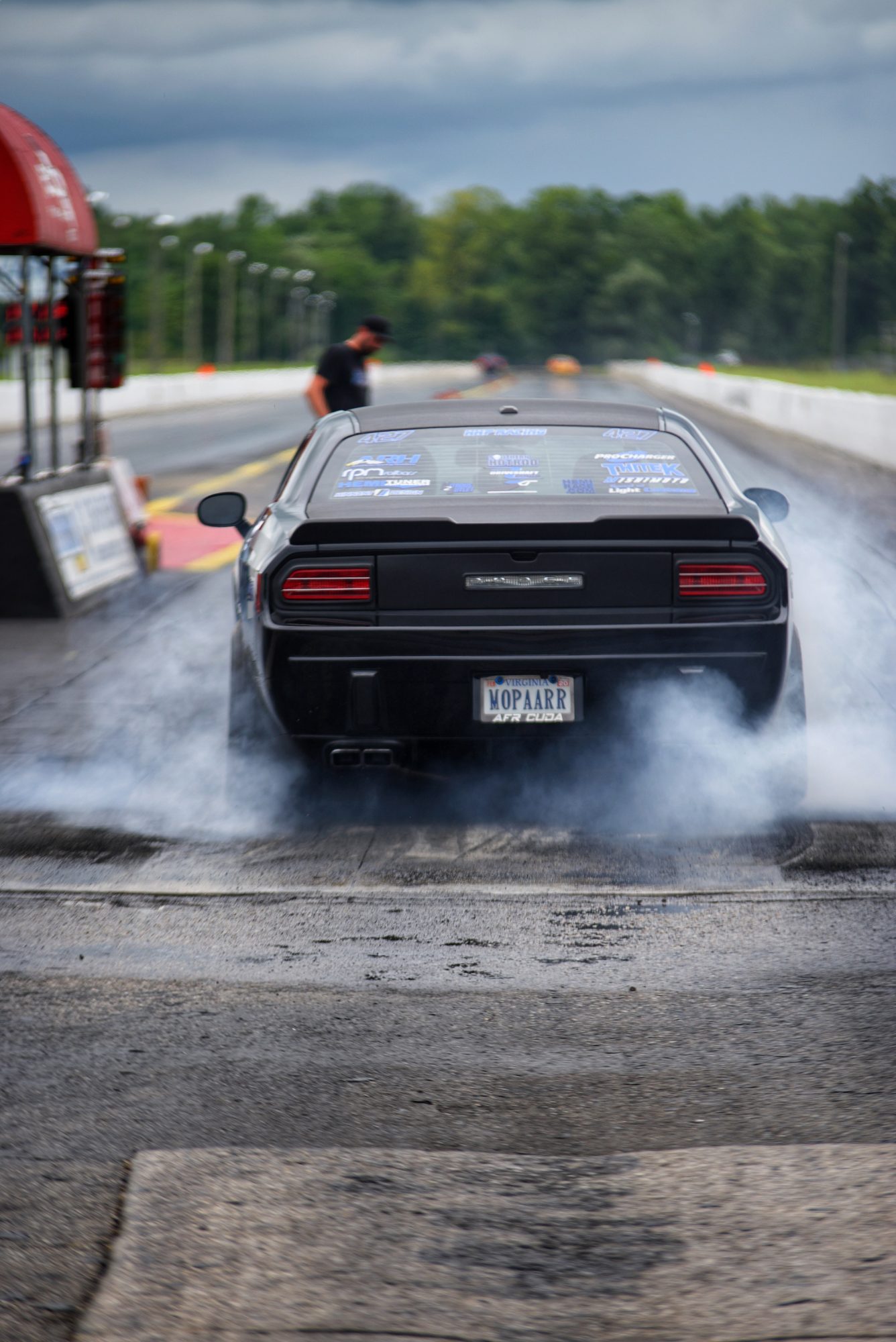 For someone who didn't grow up in a racing family, Neichaun has been expanding her passion for these beautiful cars both old and new. She's always looking forward to not just learning things on the track, but also taking the time to learn about the wonderful women and their contributions, as well.
The Dodge muscle car hobby is a diverse group of individuals that share a common bond. Maybe it's burning rubber in their Scat Pack and Dodge SRT® Hellcat Challengers and Chargers. Maybe it's the fact they share information among the community to make their cars faster. Maybe it's the friendships formed with their passion for cool cars. Whatever it is, Neichaun Tatum encompasses all those wonderful traits and more.
Check out these female drag racers!
Mary Ann Foss-Jackson
Shirley Shahan
Judy Lilly
Della Woods
Adrianna Straub
Leah Pruett
Comments
Comments