Women Drag Racers in History – Fast Females & HEMI® Heroines
2 years ago Racing
It was not that long ago that female drag racers were a bit of an oddity. I know, it sounds like we've transported back to an era of black-and-white TV when Leave it to Beaver's June Cleaver symbolized the perfect wife, mother and home-maker to millions of viewers. It was a time when woman's chores included raising children, cleaning the house, making breakfast, lunch and dinner, while maybe spending two hours a week playing bridge with their fellow suburban housewives. If you saw women at the dragstrips, they were more than likely in the grandstands holding hands with their spouse or in the pits, making sandwiches and handing them off into the greasy, grubby paws of their husband or boyfriend as they lay under a racecar uncapping the headers getting it ready for the first round of qualifying.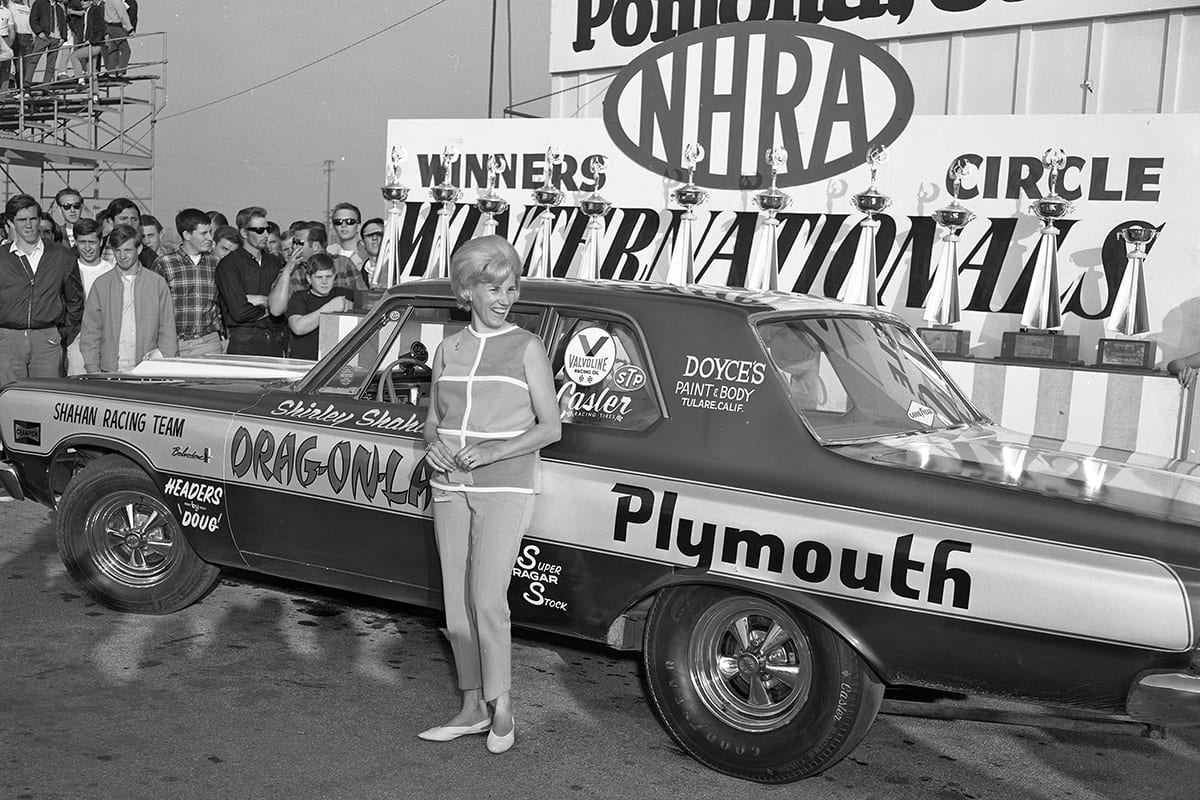 Then, in 1966, history was made. It wasn't a rocket launch into outer space or a social revolution in some far-away land, but a housewife from Visalia, California, named Shirley Shahan who won the 1966 NHRA Winternationals in her 1965 A990 Super Stock HEMI® Plymouth Belvedere. The crowds at the LA County Fairgrounds went wild that day while ABC's Wide World of Sports captured that historic moment in living color as Shahan became the first female to ever win a major NHRA event. Shahan created the nickname "Drag-On-Lady" and went on to win many more events in 1967 and 1968 driving a Super Stock HEMI engine-powered Dodge Coronet and Dodge Dart.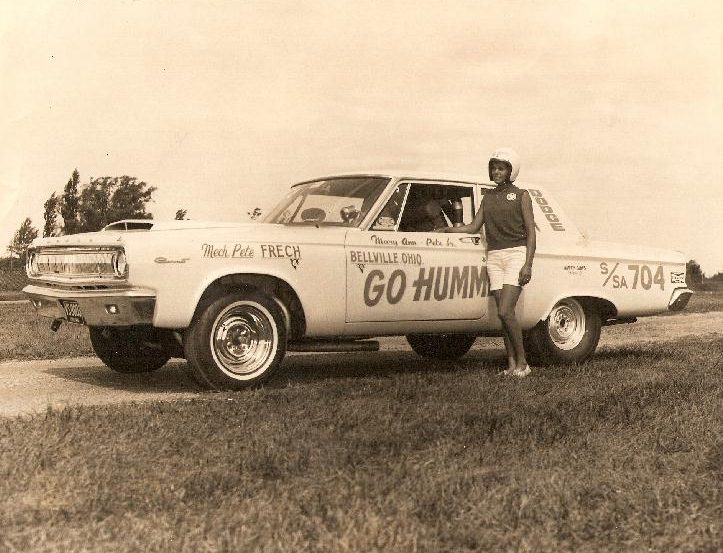 Around the same time in the Midwest, a young lady was also mixing it up with the boys at the dragstrip. Her name was Mary Ann Foss and the Ohio resident was a tough customer when she got behind the wheel of her new 1965 A990 Super Stock HEMI Dodge Coronet. Mary Ann quickly became one of the top drivers in the NHRA Division 3 Super Stock Circuit. Her win record was so impressive, Dodge even helped Mary Ann get a brand-new 1968 HEMI Dart in which she destroyed the competition while racking up points.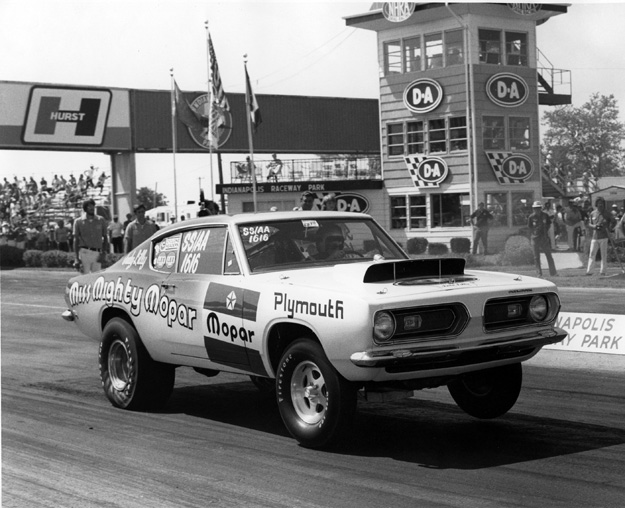 Over in the Littleton, Colorado, another young lady was tearing up her local dragstrip in her Corvette. Soon, the factory came calling and by 1967, Judy Lilly was racing a HEMI Plymouth Belvedere. In 1968, she traded in the Belvedere for a new Super Stock HEMI Barracuda and by 1972, Lilly scored her first NHRA national event victory at the NHRA Winternationals. She would be dubbed "Miss Mighty Mopar®," a moniker that was painted on her Barracuda, Duster and Volare racecars during the 1970s. Lilly would win numerous races, including five NHRA Division 5 Championships in her Mopar machines.
These trailblazing female drag racers may have raced different cars during the 1960s and 1970s, but the common thread was their support from Dodge, Plymouth and Mopar. In an era when women's roles were clearly defined by what society dictated, Chrysler Corporation knew just how important diversity was in an ever-changing culture and believed in what these female drivers could accomplish. There was also another bond among these ladies, it was the HEMI V8 engine that propelled them to victory and into the history books. Today, female drag racers are as common as burnouts and wheelies. At any NHRA National or Divisional event, the pits and staging lanes have many female competitors ready to take on whatever the dragstrip or their competition can throw at them. Just a few years ago, drag racing history was made again as DSR driver Leah Pruett became the first female driver to win the NHRA Factory Stock Showdown World Championship in her Dodge Challenger Mopar Drag Pak.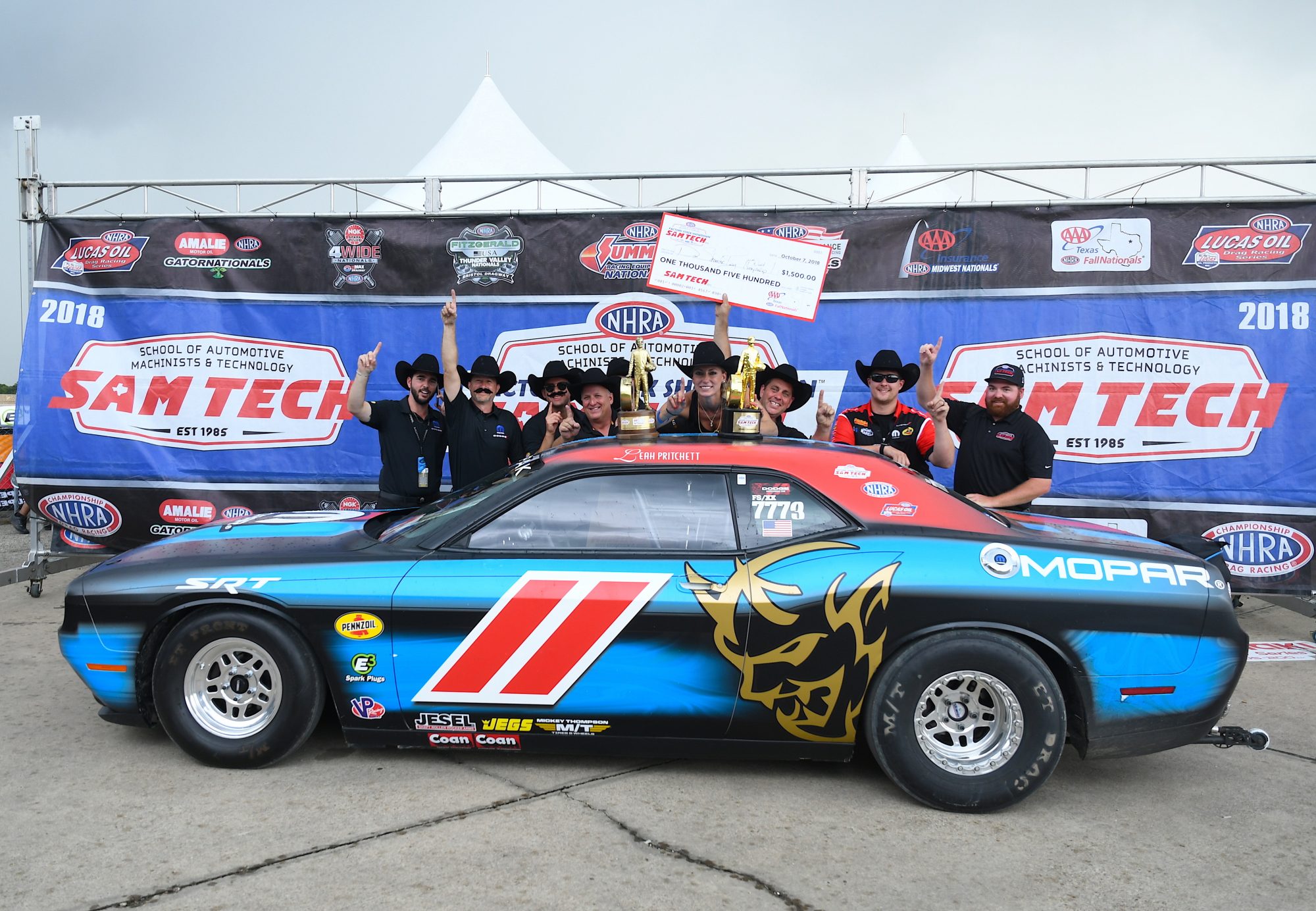 So, as we celebrate Women's History Month, DodgeGarage will be honoring these trailblazing female drag racers who broke barriers and stereotypes. We'll also spotlight some current-generation lady racers who like to burn rubber and put down some fast ETs. Like a drag car's quarter-mile performance, the times are always changing and for you ladies who feel the need to speed, welcome to the Brotherhood – or maybe it should be Sisterhood – of Muscle!
Check out these female drag racers in history:
Mary Ann Foss-Jackson
Neichaun Tatum
Shirley Shahan
Judy Lilly
Della Woods
Adrianna Straub
Leah Pruett
Comments
Comments
Next