Dennis Chaisson Introduces the World to His New 2021 Dodge Challenger Mopar® Drag Pak
1 year ago Racing Video
With production of the 2021 Dodge Challenger Mopar® Drag Pak underway, they're rolling out of the factory into the hands of owners who are ready to put down some fast times. One of the first owners of the quickest, fastest, most powerful Drag Pak ever is Dennis Chaisson, a Canadian transplant who now resides in Dallas. Dennis recently picked up Drag Pak number 03, a dream of his since he watched the unveiling of the limited production factory race car at the 2019 SEMA Show. After hauling it back to the Lonestar State, Dennis wasted no time putting his new Drag Pak through the paces it was built for. Within a week of taking delivery, he headed to Texas Motorplex to make his maiden voyage down the quarter-mile. "That was the best day of my life," conveyed Dennis, and we wholeheartedly agree with his enthusiasm.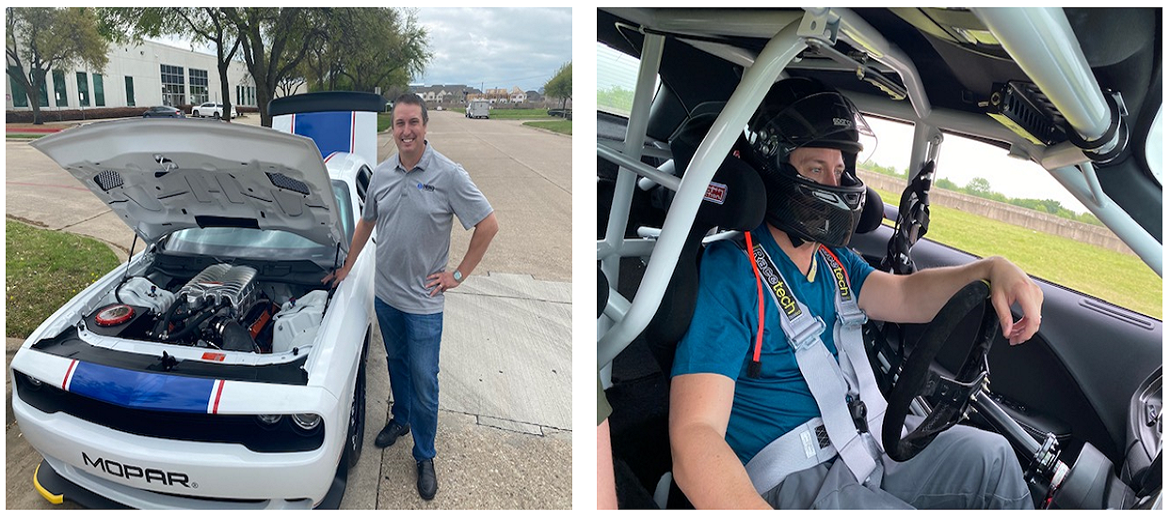 "The car was simply amazing," exclaimed Dennis. "I planned on doing very slow step up runs to get used to the car, as I was kind of scared of it initially. The first time I wacked the throttle, I was sure I had lost every filling in my head!" After following the recommended process to get acclimated with his new machine, Dennis headed out of the pits and to the staging lanes. After a final check, he rolled his Drag Pak into the water box, did a burnout to heat up the Mickey Thompson slicks and drove up to the starting line. Dennis's first two runs were easy passes to get familiar with the shifter operation and the car's handling. On the third run, Dennis let it rip and firmly planted his foot on the accelerator. "I just went for it and ran an awesome 8.28 at 166 mph," he exclaimed. "The Drag Pak was so smooth and easy to drive. Shifting into high gear was simply euphoric! What an experience! Love at first flight!" However, Dennis knew there was more in his factory-fresh racer, and the next day he blasted off an 8.16-second ET at over 168 mph. "That was pure nirvana, it assaulted all my senses," expressed Dennis.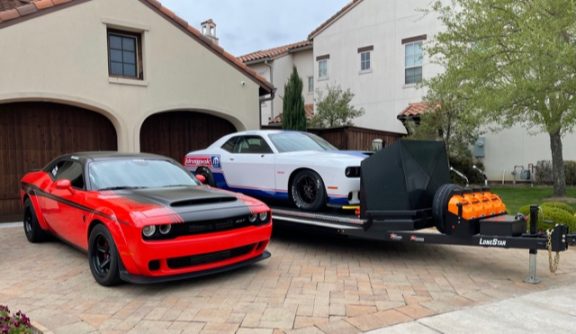 This 45 year old is no stranger to fast Mopar vehicles. Dennis has a passion for cool muscle cars. He cut his teeth on the nine-second Challenger SRT® Demon he purchased back in 2018. He began hanging out with the Legion of Demons, a wild crowd of diehard Mopar gearheads that frequently blaze the starting lines of Texas Motorplex and Houston Raceway Park with wheels up launches and incredibly fast times. Dennis was a fast learner, and with input and guidance from fellow SRT Demon owners, he learned the nuances of hustling a high-horsepower machine. But when he heard about the 2021 Drag Pak, he knew right away he would have to own this limited production beast. "I was instantly hooked when I saw the pics and video on DodgeGarage. I did research and submitted my order reservation. When I received confirmation I was getting 1 of the 50 Drag Paks from the Dodge//SRT Concierge, I felt like I'd won the lottery. I got extremely lucky by getting Drag Pak 03. From the ordering process, status updates, pick-up and technical advice, the whole Drag Pak team was awesome and went over and above to help me out and provide the most amazing support I could have hoped for," said Dennis.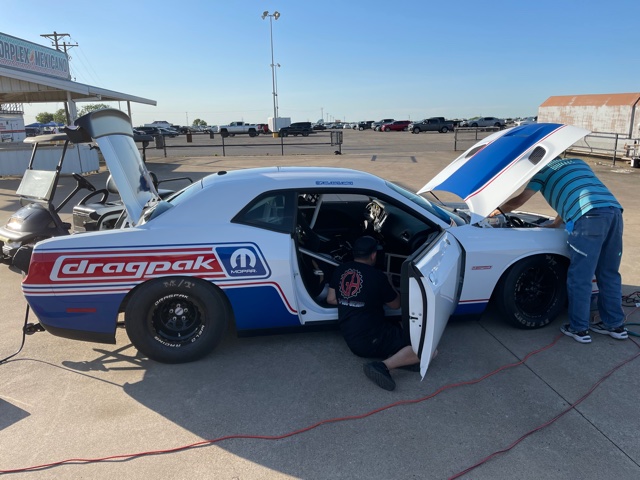 With some solid runs on his Drag Pak, Dennis is looking at racing in both the NHRA Factory Stock Showdown (FSS) and the NMCA Factory Super Car classes. "I would love to give Factory Stock Showdown a shot," noted Dennis. He's contemplating attending the Mopar Express Lane NHRA SpringNationals which is the next FSS race. "I'm currently trying to navigate how to go about it. I got my NHRA license a few months ago and am exploring how to get started in this intense heads-up class. If sponsorships are possible, and If I'm a good enough driver to be competitive, I'll be ready!"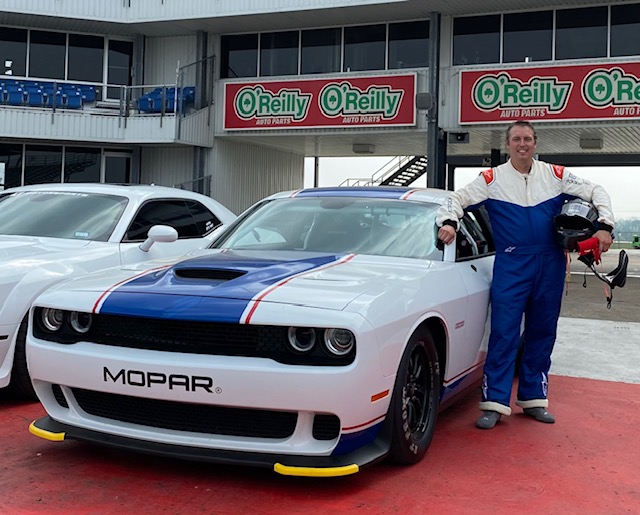 You should definitely follow Dennis's exploits with his new Drag Pak on Instagram @car_crazy_canuck. We can't wait to see what this race season holds for him!
Comments
Comments