Rambunctious Redeye: One Lap of America Midterm Report
2 years ago Racing
We're just about halfway through the 2021 One Lap of America and our Dodge Charger SRT® Hellcat Redeye Widebody has traveled over 2,300 miles through 10 states. This "Rambunctious Redeye" hasn't missed a beat as its 6.2L supercharged HEMI® V8 engine has been purring along for 50 hours and 21 minutes while knocking down some impressive lap times and speeds. With over 790 horsepower on tap that's wrapped in a sleek and stylish four-door sedan, it's been sneaking up on some One Lap heavy-hitters with their purpose-built sports cars. On some of the short straightaways, "Rambunctious Redeye" has even hit over 150 mph before being hauled down for some tight curves while not losing its hold of the track.
This is a stock production Charger SRT Redeye Widebody. No tricked out parts or pieces. It's the same machine you can buy at your local dealer. Other than some added safety equipment, such as a roll bar and harness for those fun blasts on racetracks across America. This fast cat can chase down prey much smaller and lighter, but it's no hardcore race machine with the bare bones amenities. Inside, this Charger One Lap machine has the heated and cooled leather seats, cruise control, satellite radio and just about any creature comfort you'd expect in a high-performance luxury sedan. So, without any further delay, here's a recap of how "Rambunctious Redeye" and her handler, SRT Engineer David Carr, have been doing so far.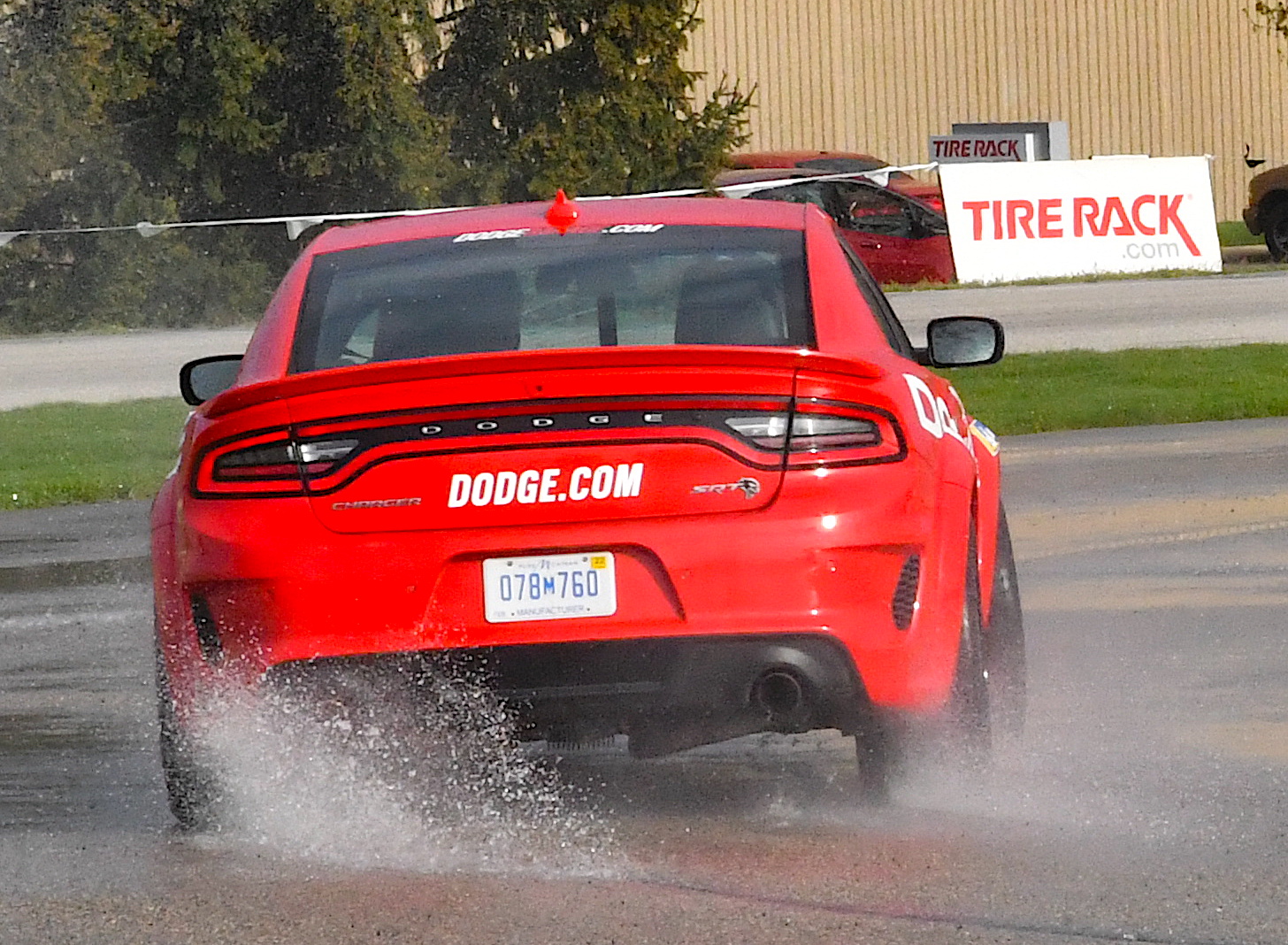 The 2021 One Lap of America kicked off at the Tire Rack World Headquarters in South Bend, Indiana. Tire Rack has a skid pad they use to evaluate, test and rate the many tires from numerous brands they carry. The goal of the wet skid pad portion during One Lap is to test the driver's skill in handling his car on wet pavements. Drivers are rated on a timed course with lateral acceleration. The driver with the fastest average of four runs that they do on the skid pad is the winner. For Carr and the Charger Redeye Widebody, he found the wet skid pad portion a bit challenging due the tires, alignment, weight distribution. "Since the Charger SRT Widebody runs on much wider tires, it's great for dry pavement, but can hinder your times on a wet skid pad," said Carr.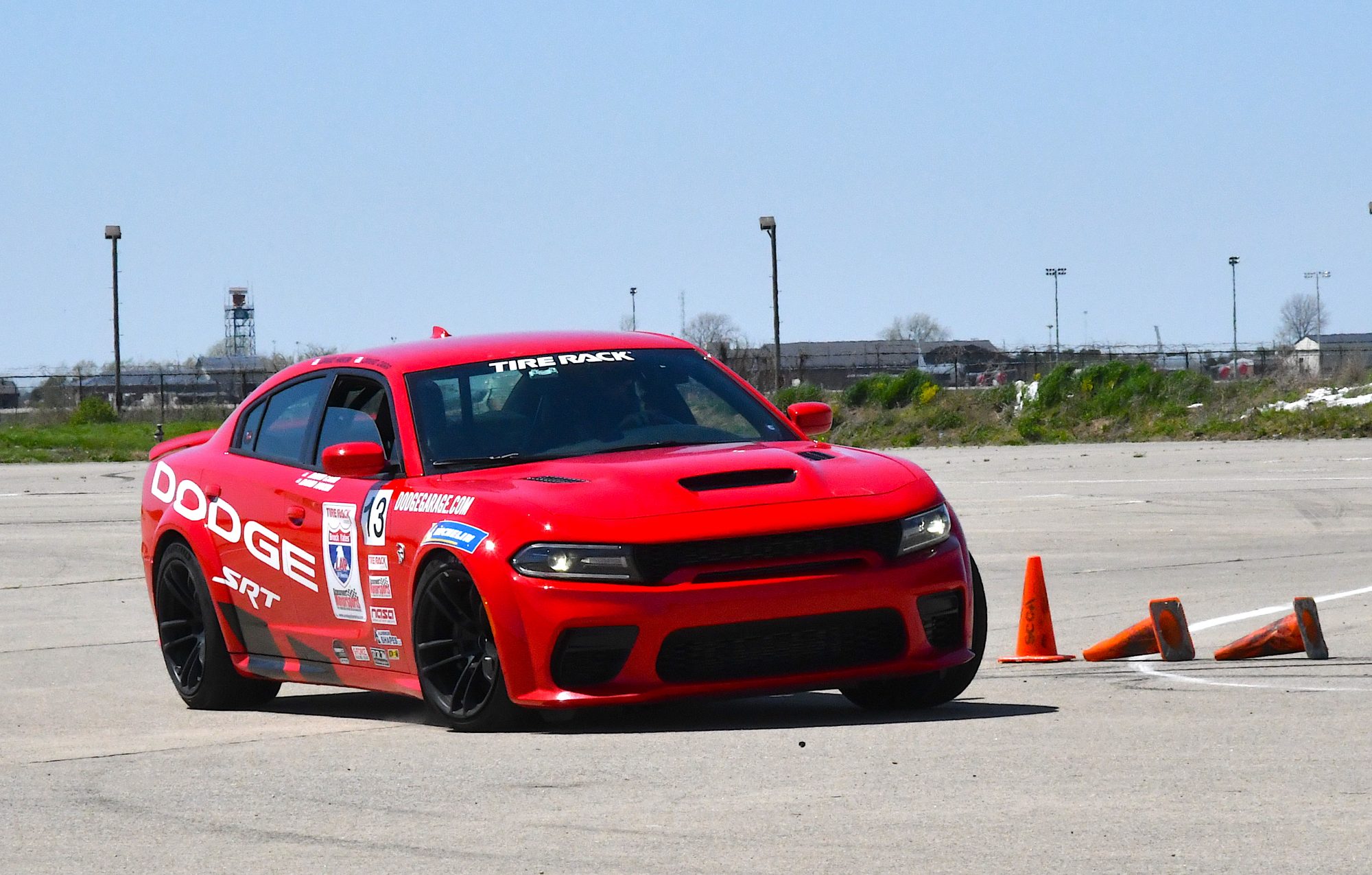 From South Bend, the pack of One Lappers traveled down the road to Grissom Air Force base near Kokomo, Indiana, for the One Lap Autocross event. Here, the fearsome "Rambunctious Redeye" would show its prowess on the dry pavement. "The Hellcat Redeye Widebody was extremely agile to many people's surprise as it went around the corners with ease and had enough grip to set competitive lap times," noted Carr. The Autocross event was the first "dry" competition of One Lap that allowed "Rambunctious Redeye" to reel in the competition.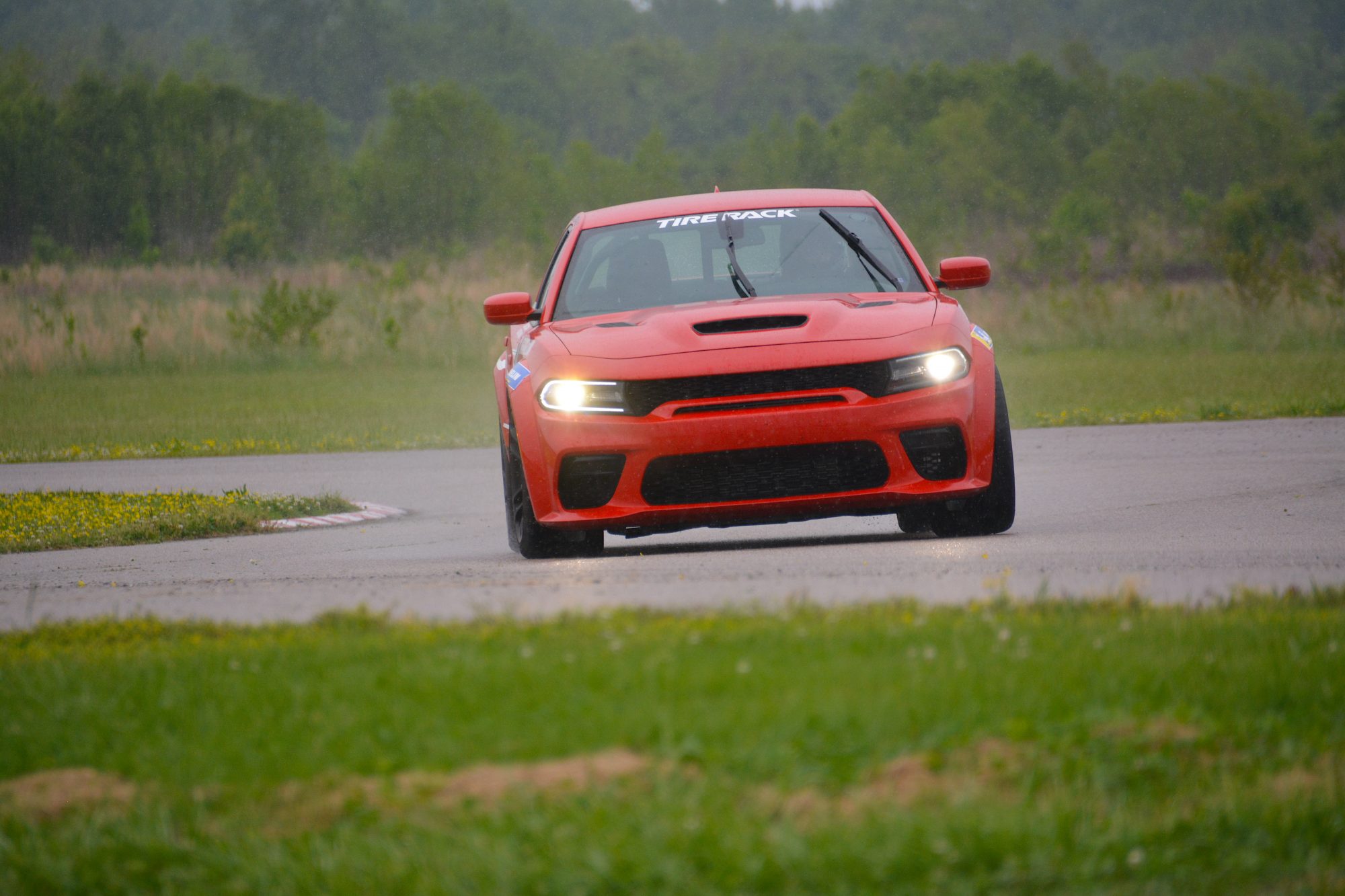 From the Crossroads of America down to Music City, the One Lap competitors rolled into Memphis International Raceway (MIR) for the third stop of the One Lap. After a 500-mile journey, the One Lap competitors were eager to attack MIR's combined road course and drag strip to put their driving skills to the test. However, Mother Nature ruled that day as persistent showers made the road course portion challenging and by the afternoon, the drag race was a complete washout. Carr used skills in navigating the Hellcat Redeye Widebody around the shortened rain slick one-mile course that had a long straightaway with some long sweeping corners. "The wet pavement made it more challenging to put down power; however, with the long straightaway, we were able to reach triple-digit speeds that put us ahead of the competitors in our class," stated Carr.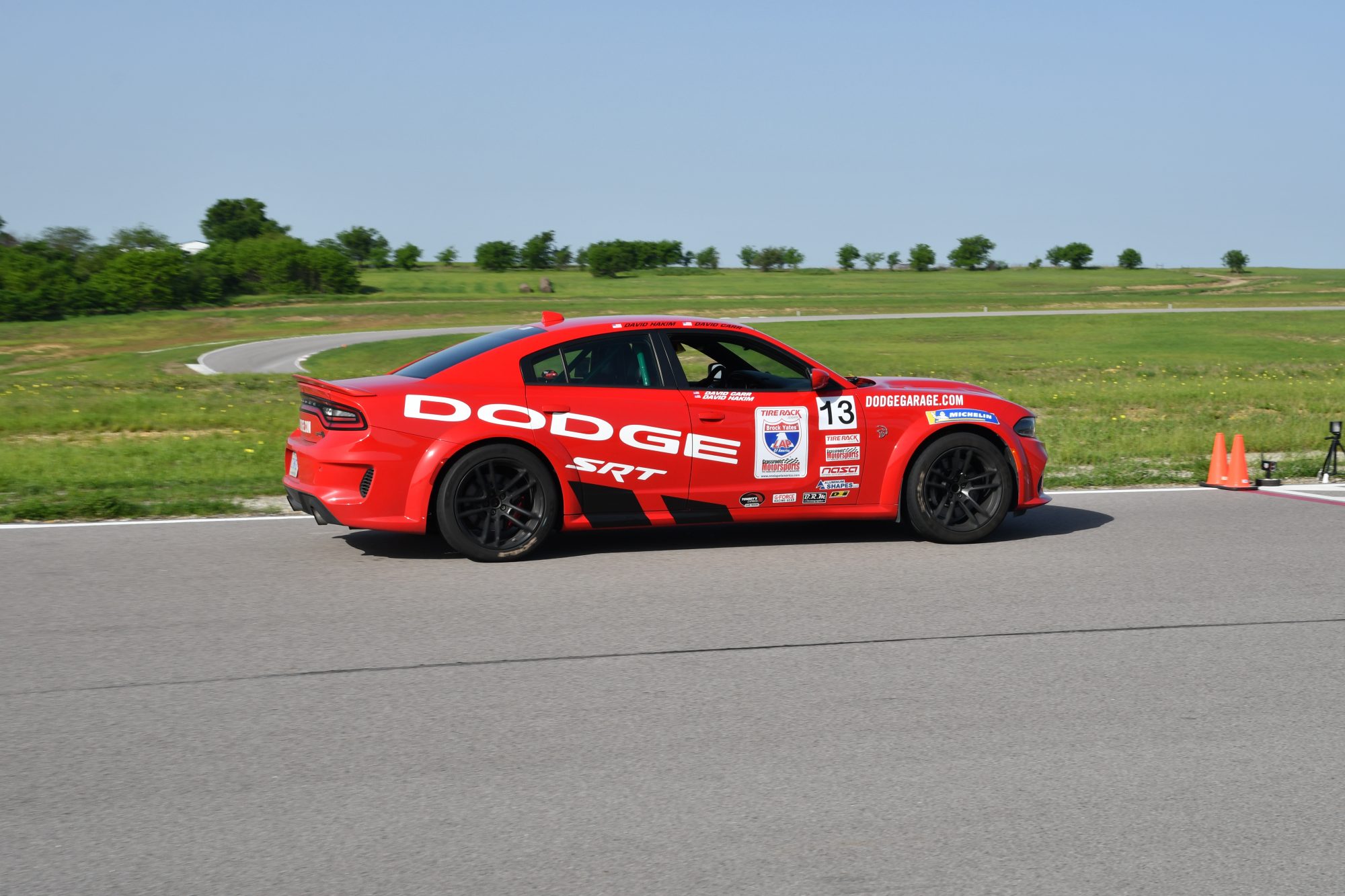 From Memphis, the pack of One Lap competitors, including "Rambunctious Redeye", headed west to the Lone Star State to compete at the scenic Eagles Canyon Raceway perched on the rolling meadows of east Texas hill country north of Dallas/Fort Worth. This 2.7-mile racecourse featured numerous elevation changes and blind corners. It was the type of course that requires a well-balanced vehicle and our vehicle really took to this race track like a feline to cat nip. "I really enjoyed this racecourse, it was a lot fun as I was able to reach triple-digit speeds, as well as attack the corners aggressively," smiled Carr, as it was his first time at Eagles Canyon Raceway.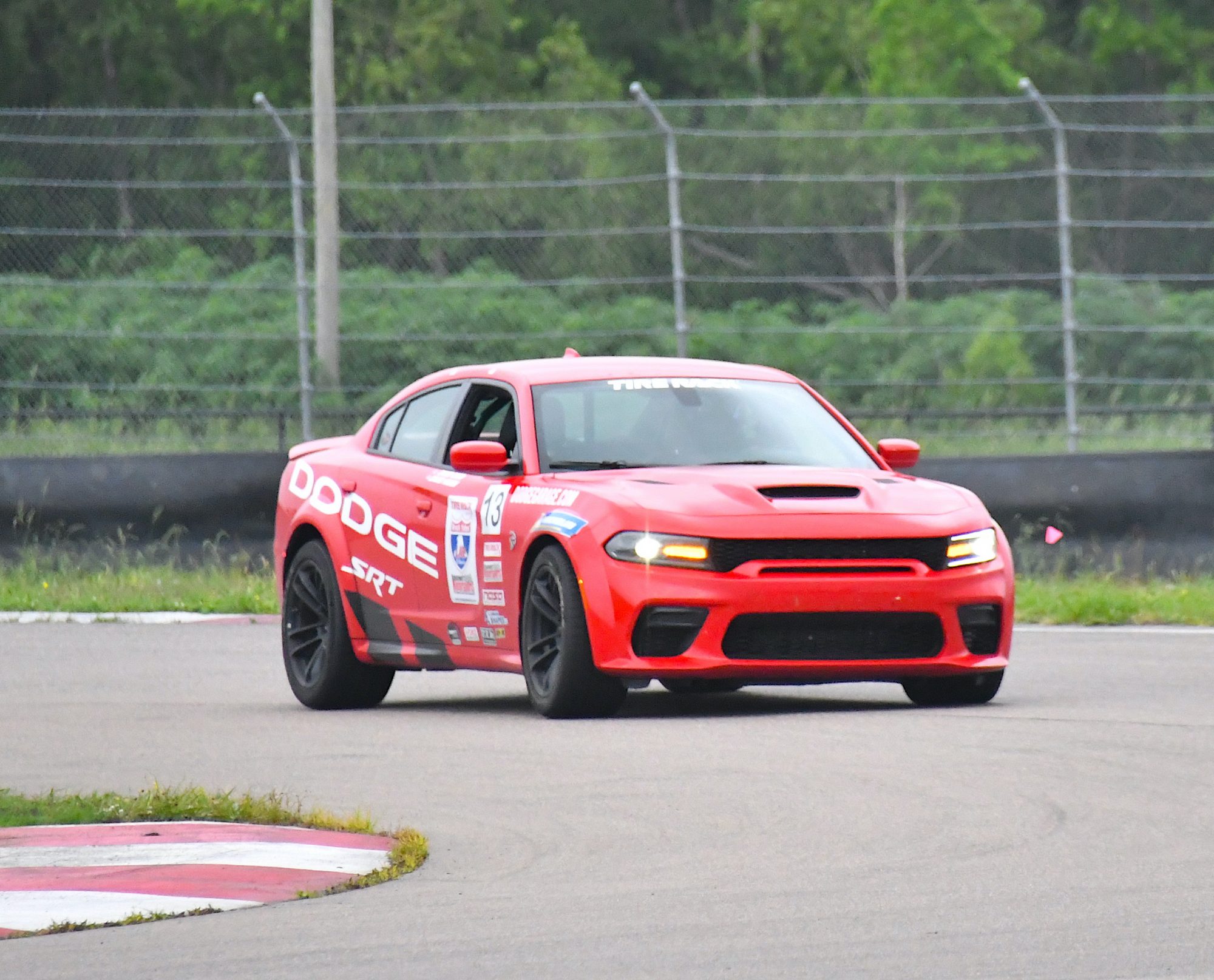 After the racing concluded at Eagle Canyon Raceway, the One Lappers packed up and headed east to the "Big Easy" and NOLA Motorsports Park located in the flat and swampy grounds in Avondale, Louisiana. This 2.75-mile course is tough and tricky for even the most experienced driver, but for David Carr, he hustled the Charger around NOLA Motorsports without any drama. "NOLA is a fast track that's also easy to navigate. Though it has minimum elevation change, it still has enough technical corners to keep it fun," exclaimed Carr.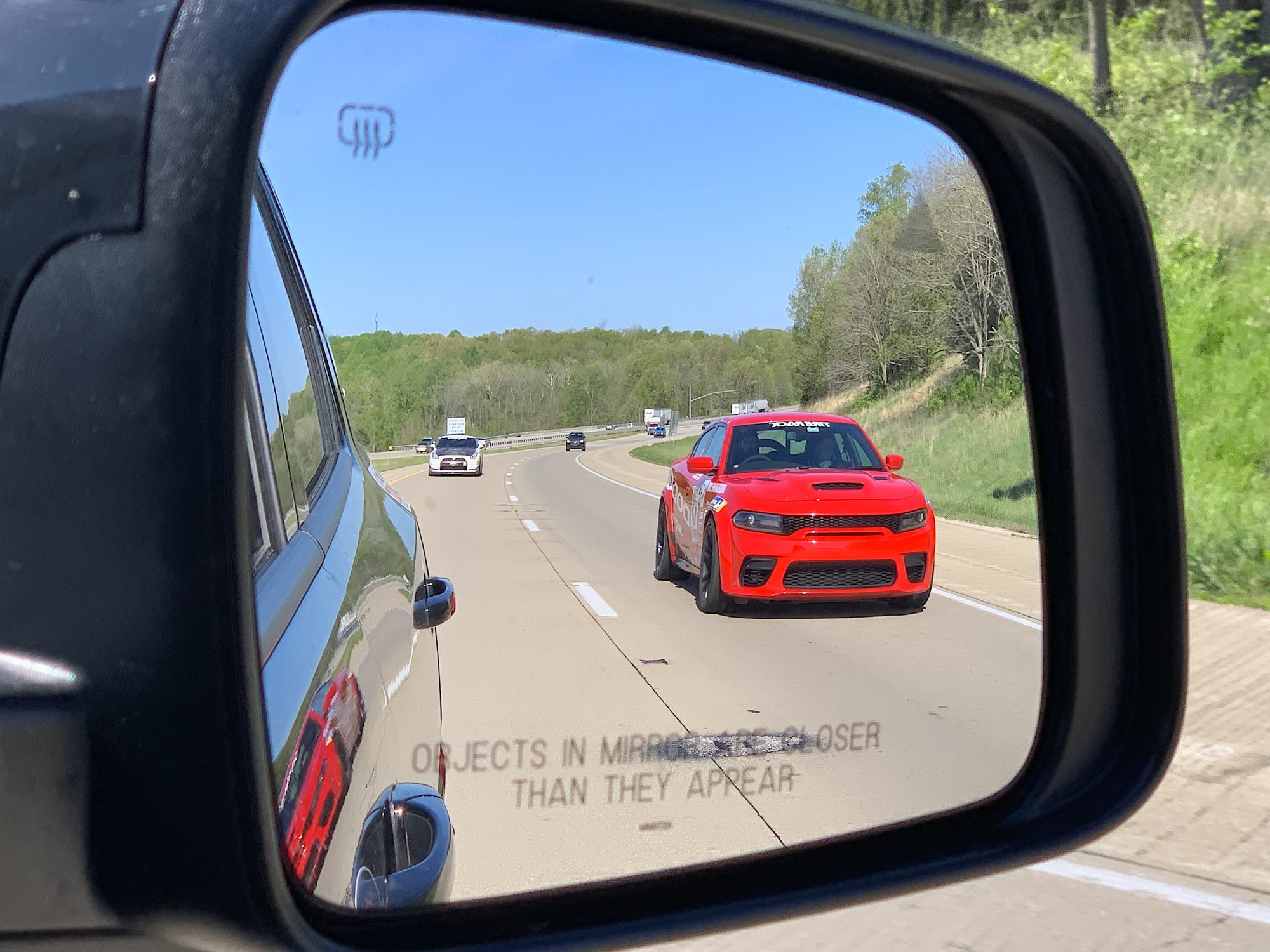 Though we're at the halfway point of the 2021 One Lap of America, there's still tons of racing to go, which includes race tracks like Atlanta Motorsports Park that's a short but tight race course with a lot of elevation changes in the scenic Georgia mountains. Then there's Lanier Raceplex in Braselton, Georgia, a 3/8-mile semi-banked asphalt track that was the launch pad to many future NASCAR stars. From there, the One Lap diehards continue north to Summit Point Motorsports Park in West Virginia and then to Michigan to run GingerMan Raceway in Southaven. From the Great Lakes State, the remaining sleep-deprived One Lap competitors will reconverge where it all began, Tire Rack World Headquarters in South Bend, Indiana. Here, they'll hit the skid pad for a final time, but this time it will be nice and dry. For David Carr and I, it's been an awesome experience to drive this 797-horsepower beast across the country and put it through the paces both on and off the track!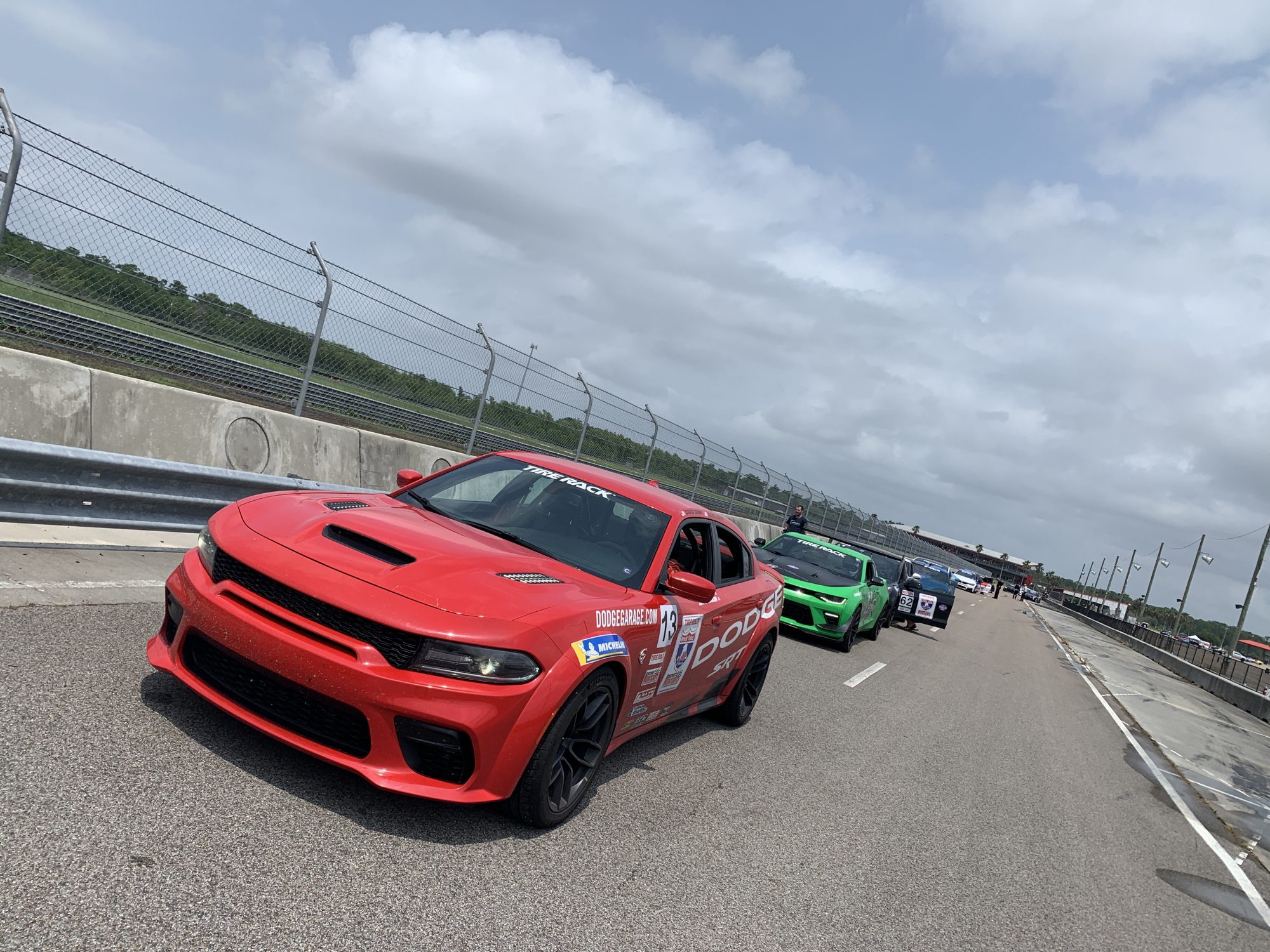 Currently, "Rambunctious Redeye" is perched in the 27th spot among the 72 entries while being first in its class. We'll post more pics and updates throughout the week and give you the results when this swarm of car-crazy, long-hauling racers cross the finish line this Saturday!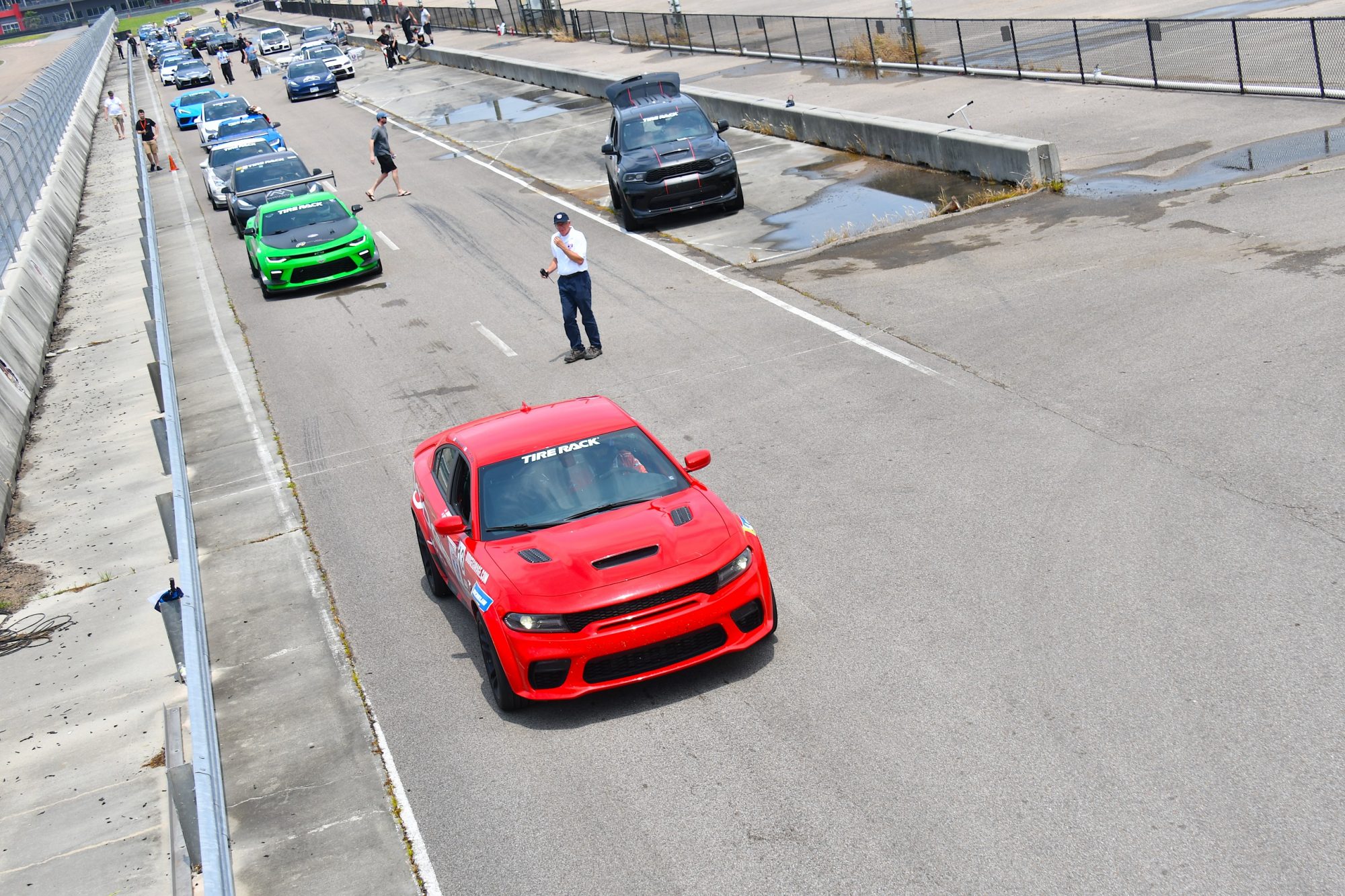 Comments
Comments
Previous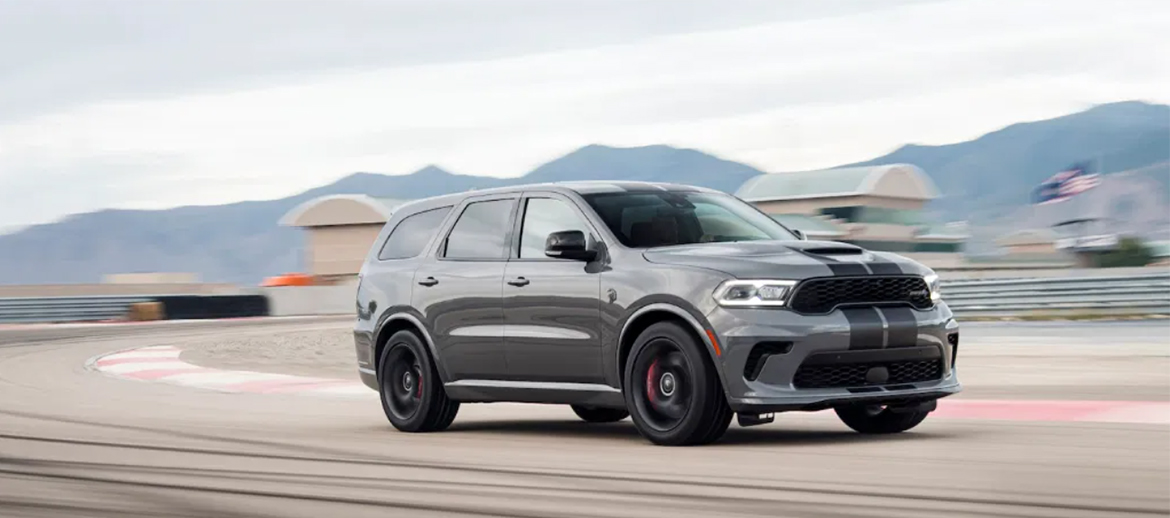 Next